Filled with an exciting mix of European cultures, incredible cocktails of historic architecture, and a whole lot of good food, Buenos Aires is one of the most interesting cities in South America.
However, just near to the Argentine capital you'll find magnificent nature reserves, old towns dripping in cultural heritage, and even the famous pampas: home to the Gauchos.
With our guide to the best day trips from Buenos Aires, our aim is to help you get out of the city and into the surrounding areas to explore what else is on offer beyond the capital.
From romantic trips to family excursions, there's a top Buenos Aires day trip for everyone…
Editor's note – Need a place to stay before you start exploring? Check out our 15 best hostels in Buenos Aires!
Quick Answer: Best Day Trips from Buenos Aires
Best Places to Stay in Buenos Aires
Big and beautiful Buenos Aires is layered with culture. The cosmopolitan city has a whole host of places to explore and day trips to take. But the areas can be very varied, so choosing where to stay is very important when considering a trip to the Argentine capital.
• Best Hostel in Buenos Aires •
Best place to make new friends
This is a super sociable hostel is the kind of place where it's hard not to make new friends. The staff who run this place are the ultimate in fun and organise trips, sporting events and tours for guests. The location is close to Avenida 9 de Julio, which makes it easy to get around the city and explore on your own too.
• Best Budget Hotel in Buenos Aires •
Top hotel for public transport
This cool budget hotel in Buenos Aires is the ideal spot to stay if you're on a shoestring. With rooms are decorated in a funky retro style, there's also a clean and modern shared kitchen to rustle up some grub. The location makes this guesthouse super convenient: it's near to Colegiales Train Station, bus stops and a ton of cheap restaurants to sample.
Editor's Pick – These are the coolest boutique hostels in Buenos Aires (for any budget!)
• Best Luxury Hotel in Buenos Aires •
Situated in the fashionable Recoleta district, this luxury hotel in Buenos Aires is surrounded by chic restaurants and shops. The hotel itself is located in an historic building and features opulent rooms and suites – think marble bathrooms, decadent candles and antique furnishings. Make sure to check out the hotel pool – complete, of course, with pool bar.
#1 Best Day Trip from Buenos Aires – Tigre and the Paraná Delta
Day Trips from Buenos Aires by Train
Scenic riversides

Beautiful buildings

Get into nature
Did you know it's easy to jump on a train from Retiro station for a day out on some picturesque waterways? It's one of the best day trips from Buenos Aires by train since it's simple to get to your destination: Tigre.
A historic town in its own right, Tigre is full of elegant architecture, like the grand Belle Epoque era Tigre Club, and the Art Museum, as well as being home to heritage rowing clubs – such as the Argentine Rowing Club and La Marina Rowing Club- and a whole lot of good food. It's also the jumping off point for the main part of this adventure, the Paraná Delta.
A crisscrossing of canals and creeks, the Paraná Delta is popular for watersports, getting some TLC at an island spa, or simply walking around enjoying nature.
You could just hop on a boat tour for a relaxing way to see this scenic area not far north of the city. The day trip from Buenos Aires to Tigre is a decidedly upscale way to see a slice nature just north of the city.
The Best Travel Backpack EVER MADE!?!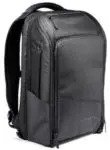 We are obsessed with backpacks – we've tried them all! And our favourite carry on backpack in the WORLD is the Nomatic Travel Backpack. This backpack has revolutionized the backpack industry and will change the way you travel forever :) Check it out here!
#2 – San Fernando
Historic town

Quick train ride

Good for nature lovers
Even closer than Tigre – it's even on the same train line – is the town of San Fernando. Getting to this place on a day trip from Buenos Aires by train is quick and easy since the journey itself takes less than an hour.
Near to the Paraná Delta Biosphere Reserve, but less famous for its waterways than Tigre itself, San Fernando is a historic town worth visiting for its beautiful buildings. And there's a lot to see for the architectural addicts out there.
There's the soaring Palacio Belgrano, the huge neo-Gothic towers of Parroquia Aránzazu, as well as the Palacio San Souci, built between 1914 and 1918 – meant to be an echo of Versailles, it certainly delivers in terms of elegance.
Being so close to the Paraná Delta Biosphere Reserve, on this awesome day trip from Buenos Aires it is also possible to get out into the ecosystems by boat or walk through some of the marshland itself on a tour; the wildlife to be seen here includes marsh deer and even capybaras.
Staying Safe in Buenos Aires
While Buenos Aires is super safe, no matter where you are traveling, you NEED to have great travel insurance. We have personally tested TONS of travel insurance companies, and World Nomads is our favorite (and most affordable!).
Fill out the form below to get a quote so you can have a stress-free time traveling around Argentina!
Romantic Day Trips from Buenos Aires for Couples
Learn about gauchos

Discover the pampas

Tasty parrillada
A good way for couples to get out of the city to explore and learn about Argentine culture and history is to head out to one of its famous ranches. There are several of these in striking distance of the capital itself, making for a good option if you're looking for a romantic day trip from Buenos Aires.
You can take a comfy coach ride from the urban sprawl of the city all the way through the surrounding pampas – or plains – to the village of Los Cardales. Here you'll find the ranch of Estancia Santa Susana.
Whilst the United States have their cowboys, Argentina has its gauchos. You'll learn about the traditions of these cowmen, watching them as they herd animals. You can tour the area on a horse-drawn carriage or ride on horseback yourself; the ranch includes a museum and even its own church.
One of the highlights of this ace day trip for couples, however, has to be the Argentine parrillada (BBQ) back at the ranch. Delicious!
P.S. – Save a bit of cash in Mendoza with our EPIC guide to the best hostels in Mendoza !
Beautiful historic buildings

Interesting walking tour

Visit another country
From one capital city to another, you and your partner can actually make the day trip from Buenos Aires to Montevideo, the capital of Uruguay, and fit another country into your Argentine adventure.
What's more, it's just a simple ferry ride across the giant River Plate to Montevideo itself, making this couples' day trip from Buenos Aires even easier than you'd expect.
The setting of Uruguay's capital city alone is something that needs to be seen; it's almost entirely ringed by beaches.
Founded in 1724, naturally, Montevideo is bursting with a number of beautiful buildings. Embarking on a walking tour of the city (complete with knowledgeable guide) is a great way to get around and see what architectural gems it has to offer. The Ciudad Vieja – or Old Town – is where it's at in terms of historic buildings, with everything from Art Deco edifices to old colonial homes.
Famous landmarks include the neoclassical Solís Theatre as well as the imposing grandeur of the Palacio Salvo.
Will you also visit Buenos? Check out where we like to stay in Buenos Aires!
Visit a quaint gaucho town

Learn about Ricardo Güiraldes

Admire amazing architecture
For more gaucho culture, and a less hands-on and more quaint experience than at Estancia Santa Susana, couples can head to the nearby village of San Antonio de Areco.
In fact, this is something a centre for the gaucho: renowned Argentine novelist and poet Ricardo Güiraldes based the eponymous gaucho protagonist of his 1926 novel Don Segundo Sombra in this very village.
After spending some time ambling around its charming little streets, you can even visit a museum dedicated to the novelist and gaucho culture across the River Areco in town. And if you plan your visit for November you'll also catch the Día de la Tradición, a celebration of the gaucho.
Of course, no visit to a gaucho town would be complete without sampling a succulent parrilla – so choose a local place where you fill up on various grilled meats.
On the way back stop off at Luján and gawp in awe at the Basilica of Our Lady of Luján and its incredible 106-metre tall spires to get the most out of this romantic day trip for couples from Buenos Aires.
Visit one of Uruguay's oldest towns

UNESCO World Heritage Site

Easy ferry ride
Literally facing Buenos Aires from across the far-off north bank of the River Plate is one of Uruguay's oldest towns: Colonia del Sacramento.
If the idea of walking around crumbling lanes with tumbledown historic houses and a charming feel sounds like your idea of a romantic day trip from Buenos Aires then this one's for you. Dating back to 1680, this city's historic core forms a UNESCO World Heritage Site, so you'll be in for some architectural treats when you reach Colonia del Sacramento – usually just shortened to Colonia.
The best thing about a day trip from Buenos Aires to Colonia is that it isn't 'over restored', feel overly sterile or touristy. Instead, it retains a rustic charm and a laid back, authentic character (which is why it's so popular as a day trip from Buenos Aires for residents of the city itself).
A guided tour of the city is a good way to get some background on the buildings you're actually looking at, mixed in – of course – with a bit of local knowledge and flair.
A Great Day Trips from Buenos Aires with Kids
Relaxing cruise

Tasty local lunch

See an icon of Buenos Aires
Whilst Tigre can be visited by train, a better option for families – especially with young children – would be a chilled boat ride all the way there.
That's right: on this easy day trip from Buenos Aires with kids in tow, all you have to do is hop on a top quality motorboat and simply glide along the river. The kids will love the boat ride (no doubt about that), whilst you can kick back and enjoy the views of the city as you leave it behind on a two-hour cruise up the River Paraná.
Don't worry about getting hungry though. You'll be able to stop off midway for a delicious lunch at a local restaurant, an experience your kids will relish – not least because of how tasty it will be.
Continue on this family day trip from Buenos Aires for an interesting tour of San Isidro, the historic centre of Tigre, before you hit up the final attraction on the way back to the capital: Casa Rosada ('Pink House' in English).
Named due to its pastel hues, this is otherwise known as the Presidential Residence; it's one of the most iconic landmarks of the city of Buenos Aires.
See amazing wildlife

Learn about conservation

Easy to get to
It's always a good family day out when you don't have to travel too far to get where you're going (we know that children get bored), so this day trip from Buenos Aires with kids thankfully only takes you 50 kilometres out of the city to Escobar.
The town of Escobar isn't the destination, but its famous zoo is. Temaiken Biopark is the place to go with children; they'll get to see cute animals, ferocious creatures and a whole host of other wildlife on this great family trip from Buenos Aires.
Specialising in native Argentine fauna, as well as endangered and exotic animals, the biopark has a mission of conservation and education, which will be perfect for curious minds learning about the world we live in.
Super fun

Lots of rides

Easy journey
If you're looking for a day filled with old-fashioned fun, Parque de la Costa serves up a huge dollop of good times on a day trip from Buenos Aires with kids.
The full-on funfair is located in Tigre so you and your family will be collected from where you're staying by a driver and driven all the way to the park. Jam packed full of rides, there's a whole lot of on offer and lots to see and do during your day, which is no wonder that it's one of the most popular theme parks in Argentina.
There are traditional fairground rides which are fantastic for younger children and a hair-raising rollercoaster for bigger kids who like thrills. Within the park, you can explore different areas, get yourself something to eat and even take a ride on the charming miniature railway, which is always fun.
#10 – La Plata
Old architecture

Amazing fun for children

Interesting sites
La Plata is the capital of Buenos Aires province that surrounds Buenos Aires City. The wide stretching area is thought of as the greater Buenos Aires, but the area has a capital all of its own. If you want to make an easy day trip from Buenos Aires with kids, La Plata is a straightforward option with sights that'll keep everyone entertained.
Founded in 1870 the city was actually the first fully complete city in the Americas and is based on a grid system that has led to it being labelled the 'City of Diagonals'.
Tree-lined streets make for an attractive place to walk around to admire the European flavoured architecture, including a neo-Gothic cathedral – one of the oldest in the country – and a fantastic natural history museum.
The best thing about La Plata for children though is the aptly named the Republic of Children. The theme park, on the outskirts of the city, is a wonder for little ones and comes complete with a democracy theme featuring a child-sized parliament, port, airport, church and hotel. Allegedly this is where Walt Disney got the inspiration for Disneyland, but who knows…

If you are traveling you should ALWAYS have emergency cash hidden on you! Security belts are great because they are affordable and can fit a ton of stuff in them (great for peace of mind!). Check out our favorite travel belt!
Fun day out

Lots of water slides

Entertainment for smaller children
Spend the day with your family slipping down slides and cooling off in pools at the Aquafan Water Park. A perfect day trip from Buenos Aires with kids, make your day run smoothly by getting collected from your hotel and driven all the way to the park.
The journey out of the city towards Tigre passes many large mansions and monuments, including the Casa Rosada. Once at the waterpark you'll have a whole day packed full of fun in the many different rides.
If you have older children, they'll love the thrill of its 104-foot water slide – the highest in South America. There's also the Kamikaze ride, many twisting tunnels to shoot down, a rubber dingy course, plus a foam dance floor with singing and dancing for smaller children.
There's food stalls and restaurants galore, so you can buy lunch for the family and enjoy time relaxing on the grass under the shade of many trees before being driven all the way back to your accommodation.
#12 – Feria de Mataderos
Great Cheap Day Trips from Buenos Aires
Folk market

Great shopping

Amazing food
If you're looking for a fun and authentic but cheap day trip from Buenos Aires, this is the one for you. The Feria de Mataderos is a booming weekend fair that takes place every Sunday in the working-class district of Mataderos just on the edge of the city limits.
The fair is best reached on the bus from Downtown and takes about on hour, but is inexpensive.
Once at Feria de Mataderos, the sights and sounds of the vibrant market will entice you to explore the many stalls selling trinkets and crafts. Many of the products on sale are handmade folk goods bought in from the surrounding countryside.
Spend a few hours or more lapping up the electric atmosphere of the truly Argentine experience as lively music plays over the crowds and you chat with the friendly vendors about their goods.
There's also a whole load of fantastic regional food on sale at the fair including locro, a type of meat stew, and humita: a truly mouthwatering mixture of cheese and corn wrapped in husks.
#13 – Don Silvano Ranch
Surrounded by countryside

Hearty food

Cultural
Of the many ranches that you can reach from the city, Estancia Don Silvano is one of the best if you're looking for a cheap day trip from Buenos Aires.
This ranch is an easy journey out of the city and is a good way to spend time learning about gaucho life. Surrounded by the grassy pampas, the ranch building itself is like a living museum. There's traditional countryside entertainment to soak up, with tango dancing performances and gauchos telling traditional folk stories.
But if you just want a simple day out you can spend your time walking in the rolling countryside and exploring the landscape.
Make sure you return to the ranch in time for a hearty helping of lunch, homemade empanada, asado, pastelitos and mate cocido and enough helpings to make sure you leave stuffed full of good food.
Bonus Trip! – Carlos Keen
Old railway town

Amazing food

Rural setting
Head to this charming old town for a cheap day trip from Buenos Aires surrounded by history and rural countryside. Carlos Kleen developed in the day where Argentine towns grew up around the train tracks but was frozen in time when many stations were close in the 1990s.
Nowadays the village is alive with a steady stream of visitors who come to visit the old world charm for days past.
There's a romance to this dusty town. A great way to spend the day is picking along the grass tracks and exploring the streets that surround the old brick station with its church and large central square.
With only around 500 inhabitants, Carlos Keen may have slipped into obscurity – if it weren't for the fact that it's built itself a reputation of being something of a top spot for restaurants. Daytrippers from the city head here in search of a hearty serving of country cooking in the whimsy of the Argentine countryside.
Make sure to try out some of the incredible dishes served up at Angelus, or the charming Los Girasoles.
Conclusion to the Best Day Trips from Buenos Aires
Get ready to have the best time ever when you head to the Argentine capital: not only is the city incredible, but there are some surprisingly amazing day trips from Buenos Aires.
Hit the ranches and get to grips with gauchos, go shopping for crafts and food at a local market or make the day trip from Buenos Aires with kids to the incredible La Plata with its theme park just for children.
It's bound to be an amazing time on one of these exciting excursions!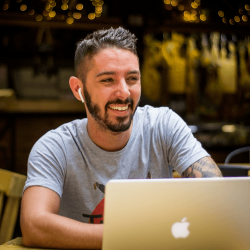 Latest posts by Aaron Radcliffe
(see all)