Cincinnati – the animated and fabled Queen City – dazzles and captivates all sorts of travelers with its revitalized tourism scene. With its innovative attractions, historical marvels, and street art revolution, this city is burgeoning – and drawing hordes of visitors every year.
To make things even better, the city is surrounded by a plethora of verdant parks, quaint towns, and vibrant cities. With its convenient location along southern Ohio's border, Cincinnati makes a terrific base for exploring the notable attractions in Ohio, Indiana, and Kentucky.
And guess what? We're going to make your getaway here even more fantastic and memorable by featuring the top day trips from Cincinnati, OH.
Quick Answer: Best Day Trips from Cincinnati
#1 – Indianapolis
Best day trip from Indianapolis by Train
Known for its massive racetrack

Walkable and beautiful downtown

Family-friendly attractions
There's more to Indianapolis than its massive and renowned world-class auto race track, the Indianapolis Motor Speedway Track. For a dose of nature, spend a few hours strolling the grounds of the White River State Park or the Virginia B. Fairbanks Art & Nature Park.
If you have kids in tow, don't forget to stop by the Indianapolis Zoo, Indianapolis Motor Speedway Museum, and the Children's Museum of Indianapolis. You could also spend time exploring the walkable downtown area to find a myriad of surprises.
Ready to book? We've put together our favorite places to stay in Cincinnati so you don't have to stress!
#2 – Louisville
Best day trip from Cincinnati by car
Famous for the Kentucky Derby

Rich music and cultural scene

Suited for families
Louisville is quite an easy and smooth drive from Cincinnati. What's more, the city is loaded with activities that will appease travelers of all stripes and ages. For bourbon connoisseurs, make sure to drop by the local favorites, such as Mitcher's Distillery and Stitzel Weller Distillery.
You can also hit Churchill Downs to catch a thoroughbred race when it's not the Kentucky Derby season. For families, spend a couple of hours exploring the Louisville Zoo, where you'll find more than 1,100 animals.
And if you love baseball, you'll definitely enjoy the Louisville Slugger Museum.
The Best Travel Backpack EVER MADE!?!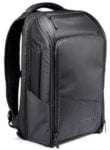 We are obsessed with backpacks – we've tried them all! And our favourite carry on backpack in the WORLD is the Nomatic Travel Backpack. This backpack has revolutionized the backpack industry and will change the way you travel forever :) Check it out here!
#3 – Yellow Springs
Best romantic day trip from Cincinnati for couples
Welcoming and romantic atmosphere

Scenic nature spots

Filled with charming boutique shops
Yellow Springs is, no doubt, the Buckeye State's best-kept secret. Unique and charming, the city is filled with small shops, pubs, restaurants, and galleries. Plus, the city has a quaint and romantic charm, making it an ideal quick getaway for couples.
There's also plenty of stuff to do in Yellow Springs if you want to get a little active. Once you have strapped on your hiking boots, explore the area's nature spots, such as the Glen Helen Nature Preserve, Clifton Gorge State Nature Preserve, and John Bryan State Park.
Interested in Cincinnati? Read up on the history of Cincinnati!
#4 – Columbus
Best day trip from Cincinnati with kids
Tons of intriguing museums

Scores of no-cost attractions

Kid-friendly activities
If you're searching for a family-friendly day trip from Cincinnati, look no further than the capital of Ohio. For years, the city has been luring and amusing kiddos with its outstanding kid-approved attractions, such as the Columbus Zoo and Aquarium and COSI, which houses a planetarium.
Of course, adults will also have a blast on their day trip to the Buckeye State capital. For instance, you can head to the Ohio Statehouse, take a free tour, and listen to some intriguing tidbits about the place.
Likewise, you could check out the Scioto River or the Bicentennial Park and its impressive interactive fountain.
#5 – Hoosier National Forest
Best cheap day trip from Cincinnati
200,000-acre land area

Numerous outdoor programs

Full of cheap activities
You don't have to break the bank to experience a rocking day trip from Cincinnati. For an inexpensive and memorable escape, just drive to Hoosier National Forest.
Nestled in southern Indiana, this national forest is home to more than 200,000 acres of rolling hills, wildlife, back-country trails, and forests. With scores of nature-centric activities, it's indeed a terrific place to immerse in nature and escape your city life.
As a bonus, the national forest hosts plenty of outdoor programs, activities, and events throughout the year.
#6 – Dayton
Great for history lovers
Birthplace of the Wright brothers

Numerous historical spots

Beguiling museums
Dayton is widely known as the Wright brothers' birthplace, the dynamic and iconic duo who invented the first aircraft.
Today, Dayton continues to celebrate its aviation heritage through attractions like the Wright-Patterson Air Force Base and Dayton Aviation Heritage National Historical Park.
There are a ton of other historical attractions to visit in this city too. For one, you could swing by the Carillon Historical Park, which showcases the local history from the 18th century to the 1900s.
#7 – Big Bone Lick State Park
A must-do for nature lovers!
Home to wild animals

Picturesque hiking trails

Features an informative museum
Although the state park is just a 30-minute drive from Cincinnati, it feels like a world away from the city's busy streets. As you wander around the park, you'll find a variety of hiking trails filled with striking natural sights.
There are also wild animals roaming freely around the park, such as bison. On top of all that, it's home to a museum that offers a heap of information about the fossils discovered in the area. The museum also highlights the local Native American heritage and wildlife history.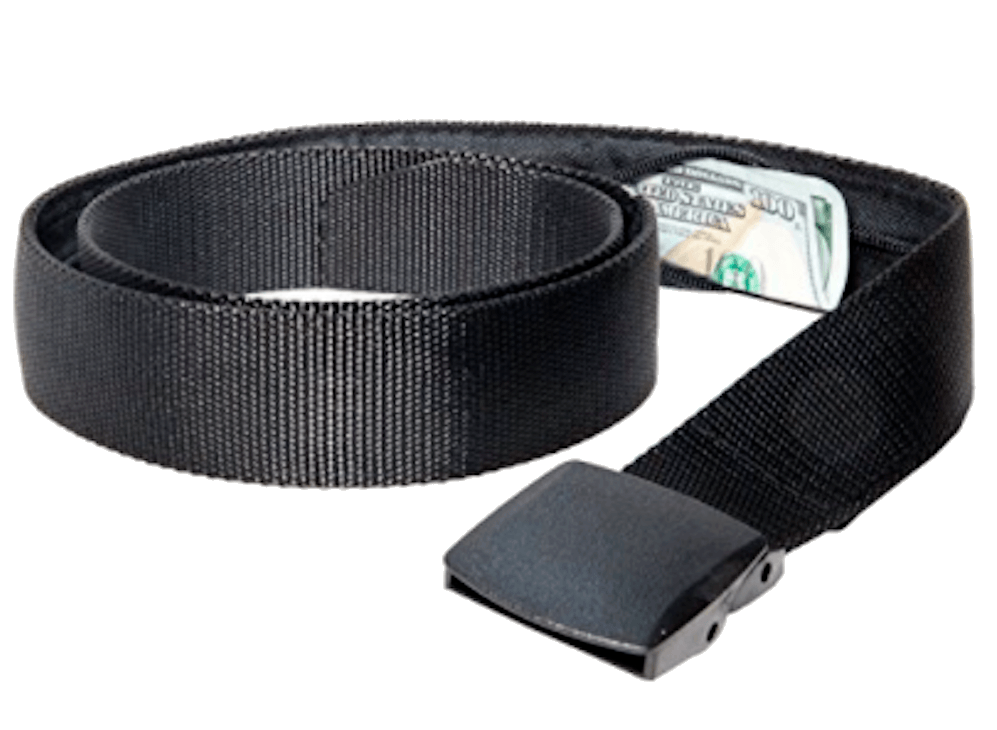 If you are traveling you should ALWAYS have emergency cash hidden on you! Security belts are great because they are affordable and can fit a ton of stuff in them (great for peace of mind!). Check out our favorite travel belt!
#8 – The Wilds, Cumberland
Recommended day trip for animal lovers
Epic animal encounters

African Safari experience

Exhilarating rides
You don't have to travel thousands of miles to experience a Safari-like experience. From Cincinnati, you'll just have to drive to Cumberland and visit the non-profit safari park known as The Wilds.
Here, visitors can say hello to the mighty rhinos, get kisses from giraffes, spy on cheetahs, and spot majestic zebras. To add an element of adventure to your visit, you can go ziplining and horseback riding at this wildlife haven.
If a day trip isn't enough for you, The Wilds offers cushy accommodations as well.
#9 – Frankfort
Recommend day trip for everyone
Charming downtown

A diverse collection of attractions

Inexpensive activities
Frankfort will surprise you. While it's not an extremely popular destination, the city will enthrall and amaze you in just a few hours. To start your day trip on a high note, head to the Kentucky State Capitol, grab a walking tour brochure, and see the building on your own.
For a fun tour, see the eye-catching rotunda murals. There's even a nod to Cincinnati there. And don't miss out on the opportunity to visit its beautiful downtown area. After your Frankfort sojourn, you can stop by the popular nearby Bourbon Trail spots, like the Buffalo Trace.
#10 – Cleveland
Perfect for culture vultures and sports fans
Ohio's second-largest city

Rich in history and culture

Outstanding museums
Cleveland is action-packed. In fact, a day trip to Cleveland may seem not enough with all the city's awesome attractions. And, while it's a big and booming metropolis, it retains its small-town feel, thanks to 23,000 acres of nature preserves and parks.
A must-see here is the celebrated Rock and Roll Hall of Fame. There's also the Cleveland Museum of Art, where you can pay homage to the rich and colorful history of the city. Additionally, you could visit the Cleveland Botanical garden and Cleveland Museum of Art.
#11 – Lexington
A very cool and unique city
Horse capital of the world

Cool breweries

Underrated destination
Lexington is a bit underrated compared to nearby destinations like Nashville, Columbus, Indianapolis, and Louisville. Still, it's a superb day trip that will give you a bevy of beautiful memories.
Kickstart your day trip here with a visit to Keeneland, where you can watch a horse race or take a tour of the property. Alternatively, take a guided tour of the city's distilleries, like the Woodford Reserve Distillery and Four Roses Distillery.
To infuse an element of adventure to your day trip, take a Zipline Canopy Tour through the gorgeous Boon Creek Gorge.
Final Thoughts on Day Trips from Cincinnati, OH
Whether you're an urban explorer, outdoor adventures, or history buff, you'll find your niche and bliss in Cincinnati. And if you want to add a little spice and variety to your trip, these day trips from Cincinnati are sure to fascinate you.
From picturesque nature parks to historic cities, these day trips will satisfy your wanderlust in many ways. And the best part is that most of these day trips are pretty easy on the wallet.
With an adventurous spirit and an open mind, you can experience these bucket-list-worthy trips without spending a fortune.
Is there something you want to share with us? Want to add something to our list? Please, feel free to share your thoughts with us through the comment section below.
***Disclaimer*** Some of the links in this post are affiliate links. This means that if you book your accommodation through the site, One Weird Globe will earn a small commission at no extra cost to you. Your support helps me keep the site going :)
Latest posts by Clair Ricketts
(see all)