Dubrovnik is famous for many things. It has a rich history, exquisite cuisine, an exciting wine region, and is home to the Game of Thrones.
But what if you want to escape the throngs of tourists or see something a little different?
That's why we wrote this guide to the 16 best day trips from Dubrovnik, so you know exactly where to go for a bit of peace, quiet, and stunning scenery.
Whether you're looking for an adventure the whole family will love, a romantic getaway for two, or simply the cheapest, most interesting day trip you can find – you've come to the right place!
This guide will help you pick the best day trip for your travel style, interest AND your budget.
Let's get to it. Here are the 16 best day trips from Dubrovnik.
Editor's note – Need a place to stay while in Dubrovnik? Check out our 12 best hostels in Dubrovnik!
Quick Answer: Best Day Trips from Dubrovnik
Best Places to Stay in Dubrovnik
Like some of Croatia's other famous coastal cities, Dubrovnik can get completely packed with tourists during the summer months. That means you might want to base yourself away from the crazy crowds. So choose a quieter area and soak up a more local side to this historic city – you won't regret it!
•
Best Hostel in Dubrovnik
•
Location, location, location!
This hostel in Dubrovnik is located literally in the old city walls, so you'll be in the heart of the Old Town. Wander to your heart's content and rest your head at night in dorms with parquet floors and exposed stone walls. The social side of things, with events and tours, is definitely a major plus, too.
Editor's Note: You can have a great time in Dubrovnik staying at one of the top party hostels!
•
Best Budget Hotel in Dubrovnik
•
You don't get much better than sitting out on your own balcony in Dubrovnik sipping on a drink of your choice looking out over the Old Town. That's what you can do at this amazingly budget hotel in Dubrovnik. Clean and with friendly staff, this place is also just a mere 15 minute walk to the beach.
Don't book! At least, not before you've seen Dubrovnik's top boutique hotels!
•
Best Luxury Hotel in Dubrovnik
•
This amazingly modern hotel is set in terraces on a cliff and boasts its own private beach where you can soak up as much sun and sea as you want. The rooms here boast beautiful sea views, glass-fronted balconies, shining wooden floors and a whole lot of polished style. Of course: there's a pool to splash around in too and multiple drinking and dining options as well.
Ever stayed in a villa? Live the high life by staying in one of the Best Villas in Dubrovnik!
#1 Best Day Trip from Dubrovnik – Korcula
Cheap Day Trips from Dubrovnik!
Great for sunseekers and beach bunnies
Fun and unique
Secluded swimming
Korcula is a small island in the Adriatic sea. It's an excellent, cheap day trip from Dubrovnik and can be accessed by car or ferry in under two hours.
The island of Korcula is a picture-perfect postcard of paradise. It's packed with quaint, historic villages and boasts pebble beaches, crystal clear waters and plenty of secluded bays for swimming. If you're looking to relax and soak up some Croatian sun, you've come to the right place.
Active travellers will also enjoy a day trip from Dubrovnik to Korcula thanks to its many cycling paths. They crisscross the island and offer some of the most spectacular vantage points on Korcula.
The Best Travel Backpack EVER MADE!?!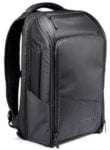 We are obsessed with backpacks – we've tried them all! And our favourite carry on backpack in the WORLD is the Nomatic Travel Backpack. This backpack has revolutionized the backpack industry and will change the way you travel forever :) Check it out here!
Amazing views
Super affordable
Tranquil nature
A short ferry ride from Dubrovnik is Lokrum. A small island covered in pine, cypress and olive trees, Lokrum is a fantastic day trip for anyone looking for a little peace, serenity and tranquillity.
Lokrum is home to a few notable attractions, including the Dead Sea, a small salt lake that is fed from a series of underground caves and land fracture. Also popular are the Botanical Garden, packed with exotic plants and animals, Charlotte's Well, and the ruins of the Benedictine Monastery.
For shutterbugs, a visit to Lokrum provides an incredible opportunity to snap a few shots of Dubrovnik. The city and it's famous walls are visible from the island – so this is your chance to capture a few unforgettable moments!
Going to Dubrovnik? This guide on fun stuff to do in Dubrovnik hits all the highlights!
Amazing beaches
Stunning views
Relatively tourist free
The Elafiti Islands are a small archipelago north of the city. They are the perfect destination for travellers who want an escape from the throng of tourists in Dubrovnik.
Comprised of 14 islands, only the three largest – Sipan, Lopud and Kolocep – are inhabited. Each is home to a small population (less than 500 people!) who live in charming towns and settlements surrounded by lush forests and pristine beaches.
Seeking a laid-back atmosphere and a relaxed way of life? You've come to the right place. The Elafiti Islands are known for their serenity and tranquillity. Here you can enjoy a day of sun, surf and sand almost completely undisturbed.
If it's culture you're craving, head to Kolocep. The closest island to Dubrovnik, here you'll find seven pre-Romanesque churches from the 9th to 11th centuries, as well as an important shipbuilding site.
Why are you visiting Dubrovnik? Find out where to stay in Dubrovnik based on what you want to do there!
#4 – Cavtat
Rich history and culture
Super affordable – especially food and drinks!
Unforgettable views
With its rich history and cultural diversity, a day trip from Dubrovnik to Cavtat isn't just cheap – but incredibly interesting.
Located 15 kilometres south of Dubrovnik, Cavtat can be reached by car, boat – or, for the more athletically inclined – on foot. The walk will take you approximately one hour, but you'll be treated to some pretty spectacular views along the way.
Cavtat is home to a number of historic attractions, including the Racic family mausoleum and cemetery, St. Nicholas' Church, the Franciscan Monastery and our Lady of the Snows.
No day trip to Cavtat is complete without taking a stroll on the palm tree-lined promenade. You'll pass by plenty of bars, restaurants and shops, bathing areas, and stunning scenes.
*Important!* Staying Safe in Dubrovnik
While Dubrovnik is super safe, no matter where you are traveling, you NEED to have great travel insurance. We have personally tested TONS of travel insurance companies, and World Nomads is our favorite (and most affordable!).
Fill out the form below to get a quote so you can have a stress-free time traveling around Dubrovnik!
Romantic Day Trips from Dubrovnik for Couples
Fantastic wineries
Delicious food
Relaxed and welcoming atmosphere
The Peljesac Peninsula is a sliver of land that juts out into the Adriatic Sea. It's home to charming communities, lush landscapes and some of the best beaches in all of Croatia.
This is an ideal day trip for wine lovers. The Peljesac Peninsula is home to a good selection of vineyards and wineries that produce a range of Croatian wines. Visitors are welcome to wander throughout the vines, take a winery tour, and sample a few of the local blends. Whether you fancy a flavourful red or a dry white, oenophiles will adore this exciting day out!
Located south of Dubrovnik, it takes approximately an hour to get to the Peljesac Peninsula. The road winds along the coast and the views of the sea are breathtaking.
Will you also visit Rovinj? Check out where we like to stay in Rovinj!
Rich history and culture
Incredible landmarks
Plenty of Ottoman architecture
Earn another stamp in your passport by crossing the border and exploring the stunning town of Mostar. It takes approximately three hours to get to Mostar by bus. Yes, it will be a long day, but trust us, a day trip from Dubrovnik to Mostar is worth the effort!
Mostar was one of the most ethnically diverse cities in the country. It was also the most heavily bombed following the breakup of Yugoslavia in the 1990s. Although much of the city has been rebuilt, you can still see remnants of the damage from that tumultuous time, including bullet holes in some of the buildings.
Mostar's top attraction in undoubtedly Stari Most, the Old Bridge. Originally built in the 16th century, Stari Most was destroyed and rebuilt in 2004. It stands 21 meters tall and connects both sides of the Neretva River. In summer, you can catch members of the local diving club launching themselves from the bridge and plunging into the river below.
Zagreb is alive! And you'll find these party hostels have some of the best events around!
Breathtaking views
Amazing cuisine
Underrated coastal area
Why not add a third stamp to your passport with a day trip from Dubrovnik to Kotor. A small town on the coast of Montenegro, Kotor is a stunning city with a rich history, diverse culture, and spectacular scenery.
The jewel in Kotor's crown is it's medieval walled Old Town. Shaped like a triangle, Old Town is a labyrinth of cobbled streets and winding alleys. It's one of the best preserved medieval towns on the Adriatic and boasts a great selection of historic sights, cafes and shops.
Kotor can be reached from Dubrovnik by car or bus. Depending on traffic, the journey will take you between 2.5 and four hours. The roads weave and wind through scenic mountains and charming villages, so have your cameras at the ready!
Check this out – If you are headed to Hvar check out our guide to Hvar's best areas to stay!
A MUST for wine lovers
Picturesque countryside
Delicious local delicacies.
Konavle is a small region and municipality nestled between the Snijeznica mountains and the Adriatic sea. It is home to charming towns, vast vineyard, and verdant orchards and is bursting with historic charm. One of the riches areas of Croatia, a day trip from Dubrovnik to Konavle is one of our top recommendations for couples.
This southern region of Croatia is packed with cultural and historic landmarks and impressive architecture. Some of the can't miss sights include the Church of Our Lady, Rector's Palace and the Franciscan monastery.
Konavle is also a wine-lovers paradise. Tucked amongst the hills are a number of vineyards and wineries producing some of the top wines in Croatia. Take a day trip south of Dubrovnik and enjoy sipping and sampling your way through this stunning region.
Villas in Hvar are AMAZING! And these are the 11 best villas in Hvar for all budgets…
Unique experiences
Incredible food
Historic landmarks and sights
Ston is a small town on the Peljesac peninsula. It sits in a unique position surrounded by three seas and protected by four hills. From Ston, you can enjoy amazing views, lush nature and a relaxing day trip from Dubrovnik.
The small city of Ston is where you'll find the oldest stonewalls in Europe. Built in the 14th-century, the Walls of Ston originally measured more than 7 kilometres around the city.
Ston is also home to the oldest salt pans in Europe. Pop on by and enjoy the once-in-a-lifetime experience of seeing a traditional salt harvest.
Work up an appetite at the salt pan? Head into town and sample the renowned Mali Ston oysters – which are said to be the best oysters in the entire world!
#10 – Neretva River Safari
One of a kind experience
Relaxing atmosphere
Amazing scenic views
For a luxurious, restful and relaxing day trip, travel from Dubrovnik to the Neretva River and embark on a riverboat safari!
The largest river in the eastern part of the Adriatic basin, the Neretva River flows through Bosnia and Herzegovina and Croatia. It is surrounded by tall mountains, lush forests and incredible flora and fauna.
Hop aboard a traditional wooden Neretva boat and sit back as your skipper navigates the twisting and turning canals. As you make your way through the lily pads and reeds, you'll see a great variety of local animals, fish and birds.
When you're ready to eat, head to one of the many restaurants in the region and dig into authentic delicacies, like frog and eel stew.
Ideal for intrepid travellers
An incredible wealth of history and culture
Exquisite sights and food
Adventurous and intrepid couples will enjoy taking a day trip from Dubrovnik to Sarajevo. The capital of Bosnia and Herzegovina, Sarajevo is a beautiful city with a rich history, diverse culture, stunning landmarks and delectable cuisine.
Old Town is one of the city's top tourist attractions. It's where you'll find cobbled streets, mosques, churches and synagogues, as well as Oriental style shops. It's one of the best places to spend an afternoon getting lost in history.
Sarajevo is a five-hour drive from Dubrovnik. We recommend you take this day trip by car or guided tour as buses don't run frequently between the two cities.
World-famous landmarks
Once-in-a-lifetime photo opportunities
Savoury and succulent seafood
Another long but great day trip from Dubrovnik is Split. It's the second largest city in Croatia and is one of the most beautiful cities on the Adriatic Sea.
Some of Croatia's most famous landmarks and attractions can be found in Split, including Diocletian's Palace, Peristil Square, Marjan hill and the Riva promenade. The city also boasts a good number of interesting museums, art galleries, cultural attractions, and lively beaches.
While visiting Split, you have to try Soparnik. One of the most famous local delicacies, Soparnik is a savoury pastry filled with Swiss chard, garlic and onions. Not your style? Split also has an eclectic cuisine where Italian influences and fresh seafood collide.
Split can be reached from Dubrovnik by car, bus or ferry. The journey takes between three and four hours, depending on route, traffic and how many photo stops you make along the way.
Editor's Note – If you are visiting Croatia, you HAVE to check out our article about the AMAZING places to visit in Croatia.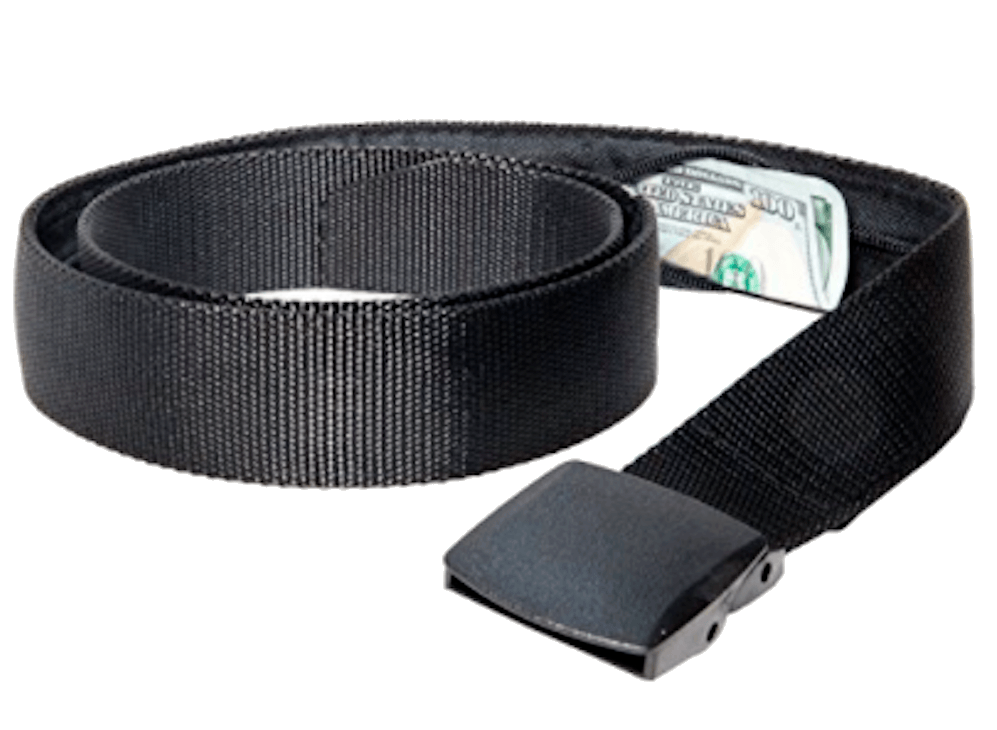 If you are traveling you should ALWAYS have emergency cash hidden on you! Security belts are great because they are affordable and can fit a ton of stuff in them (great for peace of mind!). Check out our favorite travel belt!
Best Day Trips from Dubrovnik with Kids
Great for hikers, bikers and trekkers
Ideal swimming conditions
Lush nature
For a great day trip the whole family will enjoy, visit Mljet National Park.
It's one of eight national parks in Croatia and is located on the island of Mljet. The park is bordered two large saltwater lakes and is home to stunning beaches and lush natural scenery.
Mljet National Park is a great day trip if you're looking to get back to nature and stretch your legs. The island is covered with walking, hiking and biking paths that are well marked and easy to navigate.
Ready to take a dip? There's no better place than here. The waters around Mljet National Park are warm and calm – perfect for swimmers of all ages and abilities.
A MUST for nature lovers and shutterbugs
Incredible natural scenery
One of Europe's most famous parks
Natural lovers of all ages won't want to miss the chance to visit Plitvice Lakes National Parks. It is one of the eight national parks in Croatia and is one of the most beautiful natural sights in all of Europe.
Established in 1949, Plitvice Lakes National Park is a series of 16 lakes situated on the Plitvice Plateau. They are connected by waterfalls, which range from 25 to 78 meters, and are surrounded by rich green forests.
The Lakes are famous for their incredible and vibrant coloured waters, which range from blue and green to grey and azure.
A perfect day trip from Dubrovnik for families of all ages, the park is covered with well-marked and established paths. You and your little ones won't believe your eyes as you walk over, around and under waterfalls and lakes in this incredible park.
Underrated natural attraction
Perfect for picnics
Safe and warm swimming
Located over the border in Bosnia-Herzegovina are Kravice Falls. Although less famous than Plitvice Lakes (above), some argue that Kravice Falls are even more beautiful than their Croatian cousin.
A large tufa cascade on the Trebizat River, Kravice Falls is actually 20 different waterfalls spread across 120 meters. They are 25 meters tall and simply a sight to behold!
Unlike at Plitvice Lake, guests are allowed to swim in Kravice Falls. In summer, the waters are warm and calm and are perfect for cooling off and taking a dip.
There's no public transit connecting Dubrovnik and Kravice Falls. For a day trip, you'll either have to hire a car or join a guided tour.
Bonus Trip! – Vjetrenica Cave
Undiscovered wonders
Unique experience
Full for travellers of all ages!
Located just over an hour north of Dubrovnik in Bosnia & Herzegovina is the Vjetrenica Cave. It's the largest cave in the area and has more than 6,000 meters of passageways to explore.
When you arrive at the Cave, don't be put off by the somewhat modest entrance. Because behind those seemingly ordinary gates is a magical world of subterranean wonder. Well-lit paths twist and turn through enormous chambers, around columns and near underground lakes, as you make your way to the centre of the earth.
Are your kids enthralled by animals? Perfect, because this cave is home to almost 200 different species of animals – some of which can't be found anywhere else in the world!
This cave is so large that much of it is still discovered. Who knows, you and your little ones might just be there on one of the days they make history!
Final Thoughts on the Best Day Trips from Dubrovnik
Croatia is bursting with history, culture and incredible scenery – and that's not just reserved for the bigger cities. The towns, villages and countryside surrounding Dubrovnik are rich with historic landmarks, pristine beaches, exquisite wineries and lush natural environments. No matter your age, style or travel budget, there's a day trip from Dubrovnik that's perfect for you!
Travelling on a budget? No problem! In and around Dubrovnik are a number of islands and villages that can be reached without breaking the bank. You can still enjoy all the best of the Adriatic – from beaches and booze to the sights and the views – without going over budget!
Have we missed any of the best day trips from Dubrovnik? Let us know in the comments below!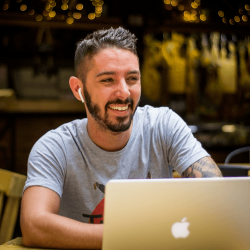 Latest posts by Aaron Radcliffe
(see all)