For years now, travelers have been visiting Palm Springs to relax and get back in touch with nature. It has everything you'll need to achieve those two goals, with great restaurants, shopping, and high-end spas dotted throughout the town.
Having played host to famous faces like Elvis and Frank Sinatra over the years, Palm Springs has the reputation of being a destination for the rich. It's also within easy reach of some of the best and most exciting cities in California. So, if you want to see these cities without staying among all the craziness, then you should make Palm Springs your base and head in to visit.
Palm Springs is also a great base for taking cheap or completely free day trips out into the natural landscape. Surrounded by beaches, valleys, and dramatic mountain landscapes, Palm Springs is a dream location spot for nature lovers.
To help you find some of the best day trips from Palm Springs by car or by train, check out this list.
Quick Answer: Best Day Trips from Palm Springs
Best Places to Stay in Palm Springs
Accommodation in Palm Springs definitely varies from area to area, so it's important that you book the right place to suit your trip and budget.
•

Best Hostel in Palm Springs

•
Basic bargain accommodation
If you're looking for basic accommodation in the heart of Palm Springs, this is where you'll find it. This hostel offers private and dorm rooms, as well as close proximity to local shops and restaurants. It also has free parking so you can keep your car at the hostel when you're not out exploring the city and its surroundings.
Enjoy your stay in Palm Springs! Check out our guide for what to do in Palm Springs, CA while you're there!
•

Best Hotel in Palm Springs

•
Great location at a great price
This hotel is in a great location, close to local attractions like the Moorten Botanical Gardens and offers a delicious continental breakfast every morning. While you're there, spend your time relaxing in the on-site pool or just chilling out in the air-conditioned rooms after a long hot day.
Need more specifics? Here are the best neighborhoods in Palm Springs, CA to stay!
•

Best Luxury Hotel in Palm Springs

•
This hotel offers more than a touch of luxury for your visit to Palm Springs. It's close to local golf courses and shopping areas and has several on-site dining options. You can pamper yourself at the spa, which offers Thai, Indonesian, and Balinese treatments, get a new look at the salon or work on your current look at the fitness center. With big, comfortable rooms and lots of space, this is the perfect luxury holiday stay.
#1 – San Diego
Best day trips from Palm Springs by train
A big, vibrant city
Lots to do for all travelers
Beach destination
San Diego is just two and a half hours from Palm Springs by car. This might sound like a long way but it's well worth the trip. San Diego is a big, vibrant, exciting city with something for everyone. And that's not an exaggeration. It has beaches, great shopping, interesting culture, a busy nightlife, beautiful parks, and pretty much everything else to keep every member of your travel group happy.
So, relax on the beach, see a show or just wander around and see what you can get into. And then, once you're tired of the big city, head back to Palm Springs and all the natural scenery and relaxing vibe that it has to offer.
The Best Travel Backpack EVER MADE!?!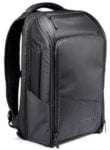 We are obsessed with backpacks – we've tried them all! And our favourite carry on backpack in the WORLD is the Nomatic Travel Backpack. This backpack has revolutionized the backpack industry and will change the way you travel forever :) Check it out here!
#2 – Joshua Tree National Park
Best day trips from Palm Springs by car
Unique flora
Good hiking
Visit at night for amazing star-gazing
You can't travel to Palm Springs and not get out in nature. And the Joshua Tree National Park is one of the best places in Palm Springs to do just that. Named after its unique flora, the Joshua Tree, this is a sprawling national park with lots of activities on offer. It's just 40 miles from Palm Springs, so makes for one of the best day trips from Palm Springs by car.
The Joshua Tree National Park is perfect for hikers and climbers of all levels. The desert landscape makes a starkly beautiful backdrop to these kinds of activities, so put on your comfiest shoes and get out into it. Stargazing at night is another popular activity. The park is one of America's top Dark Skies sites, which means you'll get views that you can't find in many places in the US.
#3 – Route 66
Best romantic day trip from Palm Springs for couples
One of the most iconic road trips
Hire a convertible for the trip
Make lots of stops along the way
Chances are that if you enjoy road trips then you've probably already heard of Route 66. This road is iconic and parts of it have been used in movies like Easy Rider, The Grapes of Wrath, Thelma & Louise, Little Miss Sunshine, and the kids' movie Cars.
For a romantic trip with a nostalgic air, take your partner with you and make sure that you hire a convertible, just to give the trip a little extra edge. Marvel at the desert and stop at the roadside attractions along the way. Some of them will be interesting and others almost abandoned but you'll find an incredibly varied and fascinating collection of things to do, eat, and buy along the way.
#4 – Big Bear Lake
Best day trip from Palm Springs with kids
Beautiful scenery
Great in all seasons
Lots of outdoor activities
If you're traveling with kids, then you need to keep them occupied and it's easy to do at Big Bear Lake. Located just under two hours from Palm Springs in the San Bernadino National Forest, Big Bear Lake is an all-season resort area. It offers things to do and look at in every season and enough activities to keep even the most restless member of your family active.
This is hands-down the best day trip from Palm Springs with kids. In winter you can go skiing, snowshoeing or just play in the snow. And in the warmer months, there are water sports, hiking, biking, and zip lining to enjoy. If you need a little break from all the activity, the local village has a collection of boutique shops you can wander through, as well as restaurants serving tasty treats.
#5 – Idyllwild
Best cheap day trip from Palm Springs
Relax in nature
A short drive from Palm Springs
Outdoor activities
Idyllwild is in the San Jacinto Mountains just an hour and a half from Palm Springs. Despite its close proximity to popular tourist areas, this town has managed to keep its small town feel. You'll find mostly locally-owned shops and restaurants in the heart of the town, giving it an intoxicating relaxed feel.
Idyllwild is also surrounded by tall pines, beautiful rock formations, and clean, sweet-smelling air that will make you forget that the desert is close by. It's a popular location for quick hikes, as well as overnight journeys, but you can also have a more relaxing visit by taking a picnic and finding a lunch spot with stunning views.
#6 – Pioneertown
Cool get away for retirees!
A slightly quirky attraction
If you like old TV shows, you may recognize the sets
Great events
Pioneertown is a quirky attraction just over half an hours' drive from the heart of Palm Springs. It was built in 1946 as a movie set by Hollywood investors who wanted to create a town that echoed the Old West but had appeal for more modern visitors too.
Pioneertown has been used in more than 50 movies and television shows, which is why it's a cool getaway for retirees who might recognize some of the sets. But these days, it's more about offering a quirky place to visit for travelers to Palm Springs.
Pioneertown offers bowling alleys, ice cream parlors, and a surprisingly good live music venue in Pappy and Harriet's Pioneertown Palace. The food is good too, with great burgers, barbecue, and sandwiches, as well as delicious ribs. Take a trip out to the town, wander the streets and see if you recognize anything. And then head over for a meal and a show at the Palace.
#7 – The Huntington
A must do for nature lovers
Amazing gardens
Contains a library with historical books
Make a day of it
About an hour and 40 minutes drive from Palm Springs, The Huntington is a huge complex encompassing several themed gardens. You can wander through a Japanese garden with a tea house, relax by the lake in the Chinese garden, marvel at the stark Australian garden or let the kids interact with the children's garden.
Once you've finished wandering through the gardens, head over to one of the eateries or the tea house for a snack, and then move on to the library of rare books. You should also explore the art collection at the complex, which contains European art from the 15th to 20th centuries.
#8 – Santa Monica
Great day trip for couples!
The perfect beach break
Hire a bike and explore on your own
A big city with a relaxing vibe
If you want to get out of Palm Springs, then Santa Monica is just under two hours away. Santa Monica is like a small town that's sprawled out over a huge area, with a relaxing community vibe that lingers despite the sheer size of the city. It's a great destination for a beach break as it includes miles of coastline.
Santa Monica makes for a great day trip for couples who like to have lots to do. It's easy to get around and offers amazing restaurants, great shopping, and many fun and quirky attractions. Head down to Santa Monica Pier for some of the best restaurants in the city, as well as some thrill-seeking rides, or head to the Downtown area for a more upmarket feel.
Basically, whatever you want from a big city, you can get it in Santa Monica and then return to Palm Springs when you're tired of the crowd and want some nature around you again.
#9 – Coachella Valley Preserve
Great for a quiet get away!
Great hiking
Look out for the wildlife
Take a picnic and make a day of it
The Coachella Valley Preserve is only about 35 minutes from Palm Springs by car, so it makes for a quick and easy day trip. The desert landscape is surprisingly beautiful and alive with animals and plants that you'll see in few other places. If you really want to get away from the busyness of the city, you'll find lots of beautiful places that will make you feel like you're the last person on earth in this park.
The Coachella Valley Preserve is also known for its amazing hikes and wildlife spotting. There are more than 28 trails in the area, varying in length and difficulty. Take a picnic with you when you go on this day trip and find a beautiful, secluded spot to sit down and have a meal to make your visit complete.
#10 – Salton Sea
Great for history lovers
Created by mistake
A fun recreation area for all ages
Head to the visitor center for the area's history
The Salton Sea is one of the world's largest inland seas and it was created entirely by accident. Over a hundred years ago, an engineering mishap caused the Colorado River to flood. For 18 months, engineers were unable to stop the flood, and by the time they did the Salton Sea was 45 miles long and 20 miles wide and remains to this day. A recreation area has sprung up around the sea as well as its own unique ecology.
If you want to learn more about the Salton Sea, head to the visitor center and to the museum, where you'll learn about the area's ecology. While you're there, you can fish, camp, hike, kayak, relax on the beaches or just find a spot in one of the picnic grounds and have a meal.
On the way out there or on the way home, don't forget to stop at one of the small towns nearby. Many of them area almost completely abandoned, and they make for a somewhat creepy and sad comment on the damage wrought by time.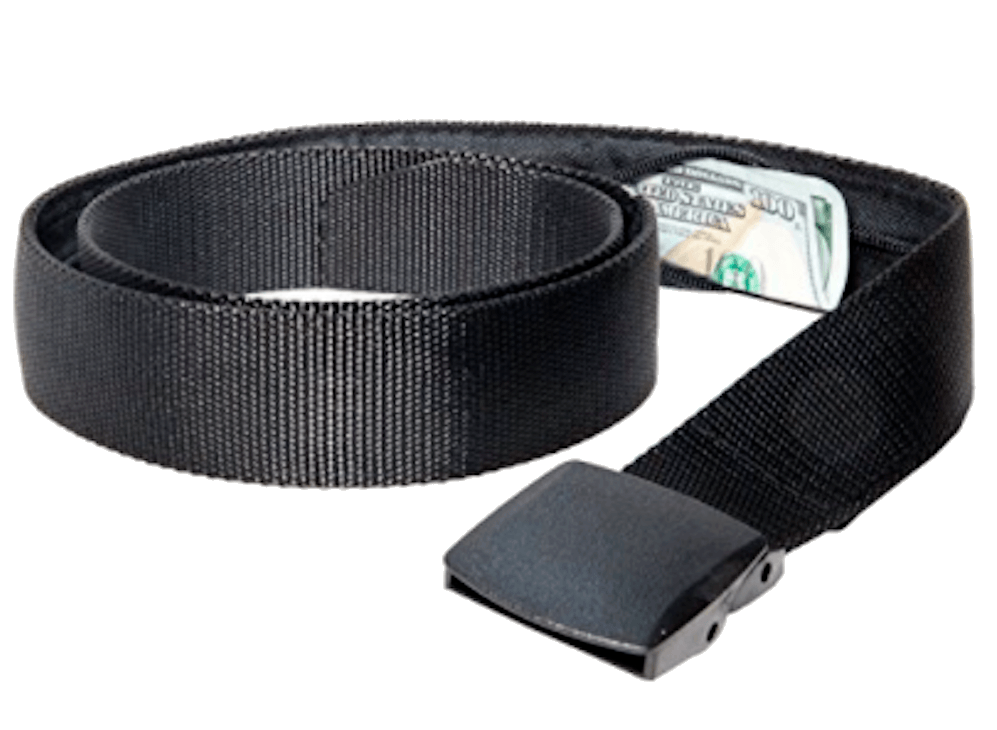 If you are traveling you should ALWAYS have emergency cash hidden on you! Security belts are great because they are affordable and can fit a ton of stuff in them (great for peace of mind!). Check out our favorite travel belt!
#11 – Los Angeles
A very cool and hip spot
Leave plenty of time for traffic
Take a Hollywood tour
Great for people-watching
Everyone knows about the attractions and the drawbacks of LA. Known as the City of Angels, but also described in less flattering terms, it's a sprawling city just one hour and 45 minutes from Palm Springs. If you're in Palm Springs, then you can't miss out on a visit to this iconic city.
Be prepared for extreme crowds and traffic when you're heading into the city. It'll make you appreciate the peace and quiet of Palm Springs even more, so just allow yourself a little extra time to get places.
Once you're in LA, you can enjoy the many shops or restaurants, take a Hollywood tour, check out the names on the Walk of Fame, experience the madness of Venice Beach or simply relax on the beach and soak up some rays. LA is the ideal destination for groups, couples, and singles, as there's so much to do in one city that everyone will LOVE this day trip!
#12 – Indian Canyon
Recommended day trip for hikers
Very close to Palm Springs
A culturally important site
Lots of outdoor activities available too
Just over 10 minutes drive from Palm Springs, Indian Canyon is the ancestral home of the Cahuilla Indians, of the Agua Caliente Band. If you're interested in learning about the darker side of America's history, as well as indigenous cultures, then this is a must-see. So, make sure that you check out the museum while you're there.
Indian Canyon also offers some first-rate outdoor activities too. Go hiking along popular local trails like Murray Canyon or Palm Canyon or explore on horseback with a trail ride. Along the way, you'll be treated to amazing canyons, waterfalls, palm oases, and tiny streams meandering their way through the desert landscape. Just remember to take water and a map along with you so you don't get lost.
#13 – Anza Borrego State Park
A unique landscape!
Great for photographers
Hard-core ATV site
Take lots of water with you
If you enjoy quirky landscapes, then you'll find this park fascinating. Located just over an hour and a half from Palm Springs, the Anza Borrego State Park is a Badlands region. This means that it boasts minimal vegetation, steep rocks, and soft, dry, strongly eroded soil. It's a bizarre landscape, barren and stark, with strange natural formations and growths in unexpected places.
This park offers lots of chances for fun and exciting activities like dirt biking and ATV trails as well as hikes. The landscape and the occasional tree both look great in photos too, and if you're a photographer then you'll want to take your time capturing the barren landscape. Just remember to bring plenty of water and sunscreen with you, as this is truly a deserted, desert landscape and it's easy to get dehydrated or badly burnt while you're exploring it.
Conclusion to the Best Day Trips from Palm Springs
Palm Springs can run on the expensive side. But it also offers you the chance to get out into nature and see some of the most incredible sights of your life, all without costing a thing. So, the next time you're in the area, head out into the wilderness to see some of the amazing destinations on this list. It will give you a whole new appreciation of what nature and Palm Springs has to offer.
***Disclaimer*** Some of the links in this post are affiliate links. This means that if you book your accommodation through the site, One Weird Globe will earn a small commission at no extra cost to you. Your support helps me keep the site going :)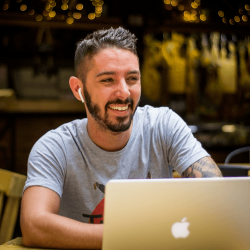 Latest posts by Aaron Radcliffe
(see all)