Raleigh – the youthful capital of North Carolina – has everything you need for a rocking vacation.  A mash-up of modern wonders and historic treasures, this burgeoning metropolis offers an endless medley of thrills and fantastic experiences for its visitors. 
World-class museums? Check! Nature spots? Absolutely! Name it, and you'll find it in Raleigh. But still, no Raleigh vacation is complete without a day trip to the nearby cities, towns, and parks. 
With a favorable central location, Raleigh gives you access to a bevy of destinations that will surely add more flavor and color to your getaway. 
If you want to make your adventure more interesting, take any of these recommended day trips from Raleigh. 
Quick Answer: Best Day Trips from Raleigh
#1 – Wilmington, NC
Best romantic day trip from Raleigh for Couples
Romantic feel 

Historical attractions 

Gorgeous beaches
They don't call Wilmington the "Hollywood East" for nothing. For years, hundreds of movies and TV shows have been filming in this riverfront city. But, guess what? Wilmington is equally known for its romantic vibe, historical treasures, and proximity to stunning beaches. 
For a romantic day trip in Wilmington, explore its historic district and see its old-world homes and museums, such as the Bellamy Mansion Museum. What's more, you can visit the Battleship North Carolina and tour one of the city's most beloved attractions. 
Don't forget to enjoy a romantic stroll with your partner along the city's Riverwalk.
Need more info? Here's a rundown of things to do in Raleigh to fill your time there!
#2 – Durham, NC
Best day trip from Raleigh by train
Vibrant and hip town 

Tons of nature spots

Home to historical treasures 
From Raleigh, you'll have to travel for 30 minutes by train to North Carolina's hippest city, Durham. From a flourishing scene and beer gardens to park trails, this city will satisfy your wanderlust in various trails. 
For a healthy dose of nature, stroll along the 54-acre Sarah P. Duke Garden. Likewise, hit the trails of Duke Forest, Al Buehler Trail, and Horton Grove Nature Preserve. 
Fond of historic attractions? Don't forget to check out the Bennett Place State Historic Site, which bursts with structures and monuments dedicated to highlighting the final Civil War days.
The Best Travel Backpack EVER MADE!?!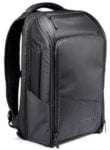 We are obsessed with backpacks – we've tried them all! And our favourite carry on backpack in the WORLD is the Nomatic Travel Backpack. This backpack has revolutionized the backpack industry and will change the way you travel forever :) Check it out here!
#3 – Asheboro, NC
Best day trip from Raleigh with kids
Kid-friendly attractions 

Picturesque natural scenery 

Fantastic educational museums 
Nicknamed the "Heart of Carolina," Asheboro is home to the largest natural habitat wildlife haven in the state, North Carolina Zoo. Home to more than 1,600 animals, this sprawling zoo will enthrall families with its charming creatures. 
Not to mention, the zoo offers informative and interactive activities for its visitors. After you visit the zoo, spend time exploring the city's top museums, including the American Classic Motorcycle Museum and N.C. Aviation Museum. 
If you need a break from your hustle bustle city life, you may unwind at North Asheboro Park, Bicentennial Park, and Pisgah Covered Bridge.
MUST READ! We've organized the best places to stay in Raleigh for all types of trips!
#4 – Raven Rock State Park, NC
Best cheap day trip from Raleigh
Budget-friendly day trip 

Full of striking nature sights

Tons of outdoor pursuits 
You don't have to spend a fortune to enjoy a memorable day trip from Raleigh. With an adventurous spirit and a pair of sturdy hiking shoes, you can experience a day filled with mesmerizing sights and amazing experiences. 
Though it's just a short drive from Raleigh, you'll feel like you've been transported into another dimension at Raven Rock State Park. Of course, the park overflows with activities for adventurous and nature-loving travelers. 
With a variety of trails and terrain, this state park is perfect for all levels. As a bonus, there are interactive programs and museum-quality displays at the park's visitor center.
#5 – Fayetteville, NC
Best day trip from Raleigh by car
Diverse attractions 

Superb local breweries 

Military town 
Although it's known as a military town, Fayetteville offers something special for travelers of all stripes. Whether you're an outdoor adventurer, history buff, or foodie, Fayetteville offers you a slew of attractions and things to do. 
You can start your trip in Fayetteville by immersing yourself in the town's military history at one of the numerous local military sites. Afterward, spend some time exploring the Cape Fear Botanical Gardens. 
End your day trip on a high note by visiting a local brewery – and did we mention that Fayetteville has more than 700 miles of historical driving trails?
#6 – Chapel Hill, NC
A very cool and hip spot
Know for its prestigious universities

Vibrant college town 

Full of cultural attractions
Don't let its size and small population deceive you. Sure, it's a little small compared to the other cities in the area, but it nevertheless buzzes with the youthful energy of a typical small college town. 
While there, visit the country's oldest public university, the University of North Carolina at Chapel Hill. As you see the university, take a tour of its remarkable attractions, including the Carolina Basketball Museum and North Carolina Botanical Garden. 
After your university visit, head to Franklin Street, Chapel Hill's social hub, to see more museums, listen to live music, and eat at an award-winning restaurant.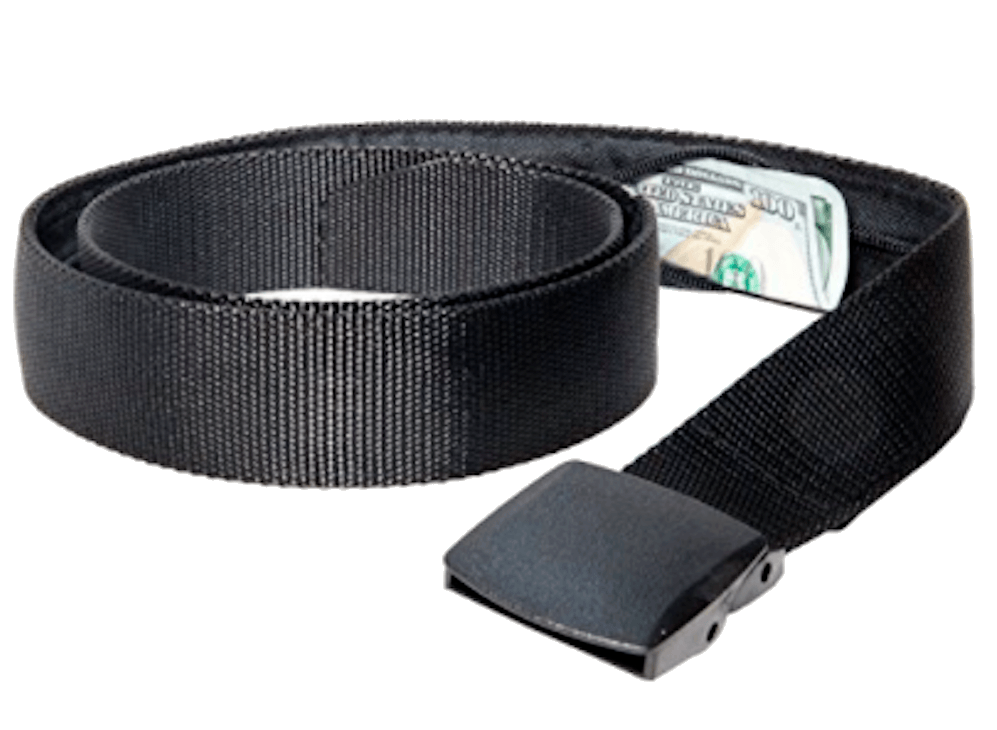 If you are traveling you should ALWAYS have emergency cash hidden on you! Security belts are great because they are affordable and can fit a ton of stuff in them (great for peace of mind!). Check out our favorite travel belt!
#7 – Charlotte, NC
Recommend day trip for sports enthusiasts
Sports fan's paradise 

Full of museums 

Ideal for outdoorsy types
Sports connoisseurs will find bliss in Charlotte, North Carolina. The city features the NASCAR Hall of Fame and is a city where pro sports teams play. Not only is it home to the Charlotte Hornets in the NBA, but it also has the NFL's Carolina Panthers. 
But the city isn't just a sports fanatic's nirvana. History and art enthusiasts can spend the whole day perusing the displays at the Levine Museum of the New South and Mint Museum Uptown. 
Outdoorsy travelers, meanwhile, can hit the Freedom Park's sports courts and trails. Alternatively, they can try adventurous pursuits like ziplining and whitewater rafting at the US National Whitewater Center.
#8 – Hanging Rock State Park
A must-do for nature lovers
Packed with outdoor adventures

Natural wonders galore

Serene charm 
Want to spend a day exploring scenic mountains and hills? Head to Hanging Rock State Park and be amazed by the beauty of Mother Nature. Perfect for nature lovers, this state park captivates visitors with its cascading waterfalls, quiet forests, bare rock peaks, and sheer cliffs. 
Of course, you can also enjoy the stunning Piedmont plateau views that stretch for miles. If you're aching for a hike, hit the state park's trails and let Mother Nature put the hectic pace of life into perspective. 
You might want to join an interpretive program at the park and discover something new and interesting about the bounty of nature.
#9 – Greenville
Foodies will love this day trip
Exceptional barbecue

Features outdoor attractions

Cultural treasures 
Greenville is quite a big deal in North Carolina, and there's no better place in NC to enjoy this culinary goodie than Greenville. For years, this college town has been luring foodies from all over the country with its juicy and extremely delectable barbecue varieties. 
For a hearty and tasty experience in Greenville, visit Skylight Inn, Sam Jones BBQ, or B's BBQ. Once you're done appeasing your palate, spend time checking out the other attractions and diversions in Greenville. 
For art enthusiasts, make a pit stop to the admission-free Greenville Museum of Art and be wowed by beguiling exhibits. You could also stop by the Dickinson Avenue Antique Market to find vintage stuff.
#10 – Greensboro
Recommend day trip for history buffs
Diverse attractions 

Civil War spots 

Big city feel 
Greensboro is a dream destination for travelers into history and culture. From a famed civil rights movement lunch counter sit-in to a Revolutionary War battle, the city has experienced many historical events. 
Today, travelers can get a deeper insight into the city's past by dropping by museums, such as the International Civil Rights Center and Museum. Plus, they can watch a few battle reenactments at the Guilford Courthouse National Military Park. 
After getting your history fix, relax and stroll through the beautiful gardens of Greensboro. If you're traveling with kids, don't forget to visit the family-oriented Greensboro Science Center.
#11 – Winston-Salem
Everyone will enjoy this day trip
Exciting twin-city 

Historic charm 

Blooming arts scene 
There's something for everyone in Winston-Salem. Founded in the 1700s, this NC twin city beckons visitors with its delightful wines, electric art scene, and historical charm. 
For a pleasurable day trip, make your way to the Old Salem Museums & Gardens to catch some artisans' work. Don't forget to try some Moravian pastries and tour the city's restored buildings. 
To keep the momentum going, pop into studios and galleries of the Downtown Arts District or visit the Reynolda House Museum. Before you head home, relax and enjoy a glass of wine at any of the nearby wineries and vineyards at Yadkin Valley. 
Conclusion to the Best Day Trips from Raleigh
The opportunities for adventure from Raleigh are limitless. Truthfully, the places mentioned on this list are just the tip of the iceberg. Just drive a little farther down south, and you'll arrive at one of the country's beloved beach destinations – Myrtle Beach. 
Don't limit your vacation within the borders of Raleigh. Sure, it's packed with activities and attractions to keep you occupied for weeks, but there's a world of fun and adventure awaiting you once you begin exploring the areas nearby towns and cities. 
Is there something you'd like to share with us? Please feel free to share your thoughts using the comment section.
***Disclaimer*** Some of the links in this post are affiliate links. This means that if you book your accommodation through the site, One Weird Globe will earn a small commission at no extra cost to you. Your support helps me keep the site going :)
Latest posts by Clair Ricketts
(see all)