Tel Aviv sits on Israel's Mediterranean coast and is known for its golden sand beaches. The city is lined with them from north to south, and you'll never be short of a new place to lay out your beach towel. Non-stop nightlife means that once the sun goes down, you're likely to be out for a few more hours before heading back to your accommodation!
There's an awful lot to do in terms of museums and architecture too – but after 3 or 4 days in Tel Aviv, it might feel like time for a change of scenery. Israel is a small country so there are plenty of day trips where you can chill out or learn about the holy land. In this post, I'll guide you through the best day trips you can take from Tel Aviv!
Quick Answer: Best Day Trips from Tel Aviv
Best Places to Stay in Tel Aviv
Tel Aviv is huge! So, when it comes to finding a place to stay, you're going to be absolutely overwhelmed with options. To help you out, I've put together this list of 3 of the best accommodation choices in town, each one being suitable for a different budget and style.
• Best Hostel in Tel Aviv •
In an area where historical and modern Tel Aviv collide!
This great hostel combines contemporary style with comfort on a budget and it's a great spot if you're watching your wallet during your stay! You have the choice of a swish lobby area and a tranquil garden when it comes to meeting and chatting with fellow travellers!
• Best Budget Hotel in Tel Aviv •
A short walk from some of Tel Aviv's best beaches
Allenby 106 offers reasonably priced accommodation while being in a great destination. Whether you want to visit the beach or attractions like the Independence Hall Museum, you're perfectly placed in this charming spot that offers aircon and free WiFi!
• Best Luxury Hotel in Tel Aviv •
Rooftop terrace with a pool and views of the Mediterranean!
You just need to leave this hotel to find yourself on the beach. However, you might not want to, especially considering how great the roof terrace is at this place. This five-star hotel also offers a gym, a restaurant, a bar, and an airport shuttle!
Best Day trip from Tel Aviv by Train
See important holy sites of Judaism, Islam, and Christianity in the Old City
Sample the delicious street food in each quarter of the Old City
Head to the Machane Yehuda Market, one of the best in the country!
No trip to Israel is complete without visiting the country's official and cultural capital, Jerusalem. This is one of the centre points of four of the world's major religions and there are important holy sites throughout the city. Christianity has the Church of the Holy Sepulchre and the Garden of Gethsemane, Islam has the Dome of the Rock, Judaism has the Wailing Wall, and Armenian boasts St. James Monastery.
It's not just all about visiting religious sites when you're here though – the walled Old City is beautifully preserved, and each quarter has its own traditional architecture. You can also sample different kinds of delicious street food in each part of the city – or head to the Machane Yehuda Market where you'll no doubt find some tasty dishes!
Best Day Trips from Tel Aviv by Car
Visit the ancient ruins of the Masada Fortress and get stunning views of the Judean Desert
Float on the salty waters of the Dead Sea before taking a therapeutic mud bath
Take a leisurely stroll through the Ein Gedi Oasis Nature Reserve
This day trip takes in not one, not two, but three of the most popular sites in the whole of Israel. Renting a car or having our own transport means that you can really make the most of your time in each location and not feel hurried or rushed.
The first stop, Masada, is the former palace of King Herod, now a ruin atop a plateau with views of the Judean Desert and the Dead Sea. You can get up by cable car or walking. Head to the Dead Sea to get a therapeutic mud bath which is great for the skin – or just bob on the top of the water (you definitely won't be able to swim!) Last stop is the Ein Gedi Desert Oasis, which is truly beautiful.
The Best Travel Backpack EVER MADE!?!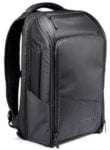 We are obsessed with backpacks – we've tried them all! And our favourite carry on backpack in the WORLD is the Nomatic Travel Backpack. This backpack has revolutionized the backpack industry and will change the way you travel forever :) Check it out here!
Best Romantic Day Trip from Tel Aviv for Couples
Visit this historical port that has been occupied by the Crusaders, Byzantines, and many more
Stroll around the pretty cobbled streets which lead to quaint and serene squares
Visit Arab shuks and colourful markets for and sample delicious fresh fish
Akko has stood for an incredibly long time, and this quaint and charming town is the perfect place to spend some quality time with your other half. There's plenty of history to this pretty port, but you certainly don't have to be a history buff to appreciate its beauty!
You and the one you love will be just as happy walking through the winding alleys and cobbled back streets which occasionally drop you in a square where you can enjoy a coffee or something a little heavier. The markets and shuks here are a great place to get lunch or dinner – and you definitely shouldn't miss a hole in the wall hummus joint.
Make a picnic with the market food you've got and watch the sunset from the city walls over the Med for a memorable day!
Best Day Trip from Tel Aviv with Kids
Explore the rock garden that has over 3,500 different species of plants
Take the Tsipari bird safari or make some new furry friends at the petting zoo
Rent a bike and make the most of the flat and accessible trails throughout the park
If you're travelling with young kids, you won't want to travel too far from the city for a day trip in the fear that they might get bored and antsy on a long journey. Well, the good news here is that you don't need to leave the city and there's plenty to keep everyone entertained for the whole day.
Before the sun gets too hot rent a bicycle and explore the park on the flat and easy tracks which won't be too demanding even on the littlest and most tired legs. Once it gets a little hotter, retreat to the shade for a picnic or walk around one of the park's lakes or by the river. If you or the kids or animal lovers, don't miss the petting zoo or the Tsipari bird safari!
Before your trip, find out about Tel aviv's best hostels!
Best Cheap Day Trip from Tel Aviv
Take a short walk along the Tel-Aviv Jaffa boardwalk to this fascinating Old Town
Enjoy fabulous views of Jaffa port and the Mediterranean Sea
Stroll through the narrow streets and pop into artisan galleries, shops, and cafes
Part of the reason that I've chosen Jaffa as the best day trip from Tel Aviv is that your transport costs are minimal! You can either get a city bus or if you're feeling up to it you can walk (it's really not far at all). Jaffa is the oldest part of Tel Aviv and it's been the setting for biblical stories and Greek myths.
Nowadays, it's a lovely place for a relaxing stroll as the sea breeze keeps you cooler than in other parts of Tel Aviv! There are lots of lovely little cafes, galleries, and shops to duck into if you do get too hot in the midday sun too!
The Segway tour is a great way to see everything of interest in Jaffa before spending the rest of your day wandering at your own leisure.
Staying Safe in Tel Aviv
While Tel Aviv is super safe, no matter where you are traveling, you NEED to have great travel insurance. We have personally tested TONS of travel insurance companies, and World Nomads is our favorite (and most affordable!).
Fill out the form below to get a quote so you can have a stress-free time traveling around Israel!
Recommended day trip for wine lovers
A small and serene town on the slopes of Mount Carmel in Northern Israel
Has a number of wineries including the famed Carmel Winery
A great spot to take it slow and relax for the day
Just an hour away by train or car from Tel Aviv, you'll find Zichron Ya'Akov, the perfect place to change down a couple of gears and spend a leisurely day chilling out and enjoying yourself.
The town, which isn't far from Haifa, offers picturesque views of the Mediterranean Sea from its privileged location on the slopes of Mount Carmel.
The finest wines in the whole of Israel can be found at the Carmel Winery, and it's the perfect place to learn about Israeli viniculture and taste a few tipples for yourself.
After you've seen everything you wanted, head to the town's pedestrianised city centre street to enjoy a glass of wine and a quiet dinner!
Need more specifics? Here are the best neighborhoods in Tel Aviv to stay!
Great for history lovers
Visit the sites of the most historically important Christian part of Israel – the Sea of Galilee
Witness the sites that played an important role in Jesus Christ's life
Take in the stunning views of the Sea of Galilee and the Mount of Beautitudes
If you want to learn more about the Bible and the life of Jesus Christ during your trip to Tel Aviv, then there's nowhere better to spend a day than in Galilee – the area that Jesus performed many of his miracles and important events shaped his life. Stop off in the town of Nazareth, where he spent his early years and visit the Church of Annunciation.
Of course, this trip isn't all about religious history. The Sea of Galilee is one of the most beautiful locations in Israel, with the blue waters stretching out seemingly for miles in front of the Mount of Beatitudes, which you should definitely explore while you're here!
Recommended day trip for everyone!
Visit the ancient city and archaeological site of Petra, which dates back to 500BC!
Admire the marvels of the multi-coloured sandstone architecture in the Rose City
Cross the border into Jordan to get another stamp for your passport!
It's impossible not to be impressed by the dramatic Jordanian settlement of Petra, from the moment you arrive and enter the archaeological site from the jaw-dropping Al Khazneh doorway.
In the former capital of the Nabatean Kingdom, the buildings are constructed into the side of staggeringly high gorges, which are known as Al-Siq. You'll also find golden treasures and Egyptian-influenced obelisks in a settlement that dates back to five hundred years before the birth of Christ!
Petra is quite far from Tel Aviv – you will have to cross an international border. So, don't forget to bring your passport and definitely consider staying overnight if you have the time!
Great for a quiet get away!
Explore the Roman port of Caesarea and take in the views of the Mediterranean
Wander around one of the largest amphitheatres ever built
Scuba dive in the azure blue waters where many archaeological treasures have been found!
Caesarea is located to the north of Tel Aviv, and its location made it a historical trade centre for the Roman empire – and they've definitely left their mark on the city! Not only are historical treasures from that time regularly found both on land and in the sea, they constructed one of the largest amphitheatres in all of human history here, as well as a number of other fascinating historical sites.
Nowadays, it's the perfect place for a quiet day trip from Tel Aviv – and it's certainly not too far away. When you've finished exploring the Roman ruins, enjoy the town's markets and harbour for settling back to a delicious evening meal before a late trip back to Tel Aviv!
Heading to Jerusalem? Save some money with our guide to the coolest hostels in Jerusalem!
A must do for nature lovers
Visit the most northerly point on Israel's Mediterranean Coast
Get beautiful views of the Mediterranean Sea below by taking a cable car up one of the rock faces
A geologist's dream – packed with sandstone gorges and cave pools!
You can't get any further north in Israel than Rosh Hanikra, but that shouldn't stop you from wanting to visit! It'll especially pique your interest if you have any interest in geography or geology, as the cool blue cave pools that reside among the sandstone gorges are a sight to behold!
You can reach these limestone grottoes by taking a cable car down, and you'll be amazed at how the caves look after being battered by waves since long before any humans settled here!
Rosh Hanikra is often combined with day trips to Haifa, Caesarea and Akko (Acre), but if you want to spend the whole day here it's easy enough to arrange that!
See a landscape unlike any other in Israel
Enjoy the warm and welcoming hospitality of the communities that call this place home
Hike around the foothills of the Golan Plateau
Golan Heights are very different from the desert landscapes around Masada and the Dead Sea, and instead offer lush, green, and verdant waterside farmland, dotted with wildflowers and to the backdrop of rolling hills. It's the perfect place for a spot of hiking in the foothills of the Golan Plateau, as the treks are challenging enough for experts, but not too hard on the novice. And they result in some gorgeous views of the Hula Valley!
It's not all about staying outdoors though – Golan Heights is famous for a couple of other things too. The first is their vineyards and the second is cattle ranching. It's highly recommended to visit either of these activities, as the local communities who own and operate them are known to be super friendly and welcoming!
Recommended day trip for history buffs
Visit what is claimed to be the oldest inhabited city in the world
Be astounded by buildings and artefacts that date back as far as 10,000BC
Enjoy a blend of jaw-dropping nature and ancient history
Jericho lays its claim to be the oldest inhabited city in the world, and it's hard to argue with that when you can witness buildings that are almost 12,000 years old! What isn't up for debate is that it's the lowest city in the world – it's 258 meters below sea level in the Jordan Valley!
You'll be able to wander around some really majestic monasteries and other religious buildings, but it's not just the man-made stuff that's impressive here. The sheer and impressive rock faces of the Judean mountains mean that Jericho offers a fascinating blend of history and nature that will charm any day-tripper!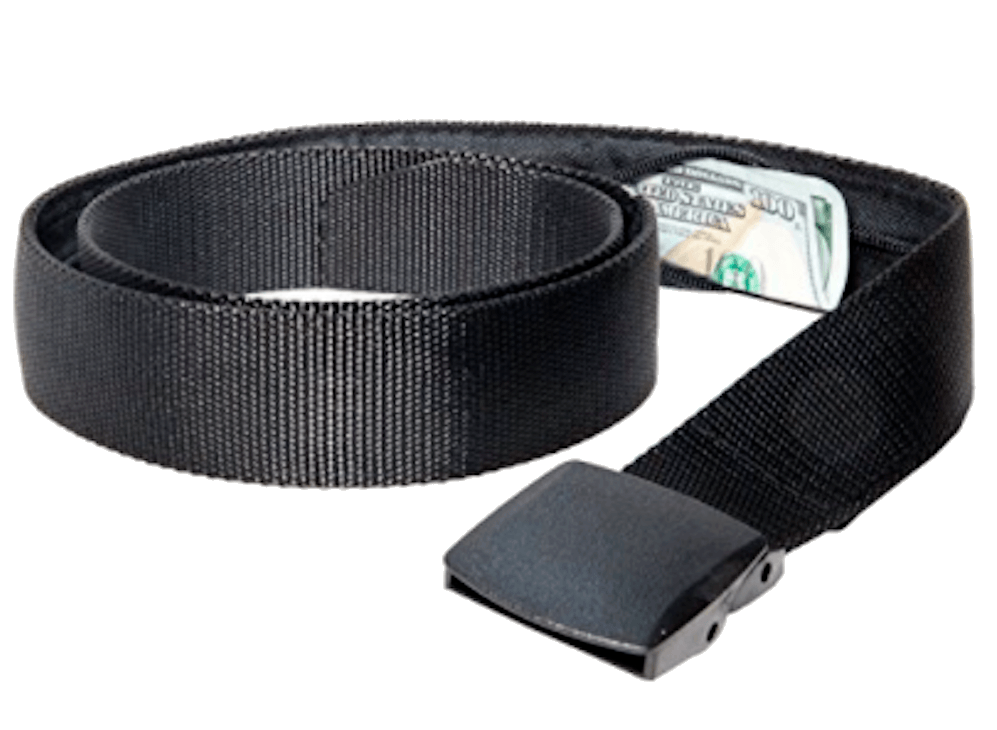 If you are traveling you should ALWAYS have emergency cash hidden on you! Security belts are great because they are affordable and can fit a ton of stuff in them (great for peace of mind!). Check out our favorite travel belt!
See the birthplace of Jesus Christ at the Church of the Nativity in Manger Square
Head to the Shepherd's Field – a famous location from the Bible
Visit the city's Catholic and Greek Orthodox churches
Widely regarded as one of the most important places in the story of the Bible, Bethlehem is a day trip that should not be missed when you're staying in Tel Aviv. After all, it was the birthplace of Jesus Christ! Visit Manger Square and the Church of the Nativity, thought to be where the miracle birth happened itself. You can also visit another important site from the Bible – the Shepherd's field.
It's not all about the Bible though – there are some interesting Catholic and Greek Orthodox churches that you shouldn't miss out on your day trip!
Although it's just a few kilometres from Jerusalem, Bethlehem is located in Palestine so you must carry your passport to cross over the checkpoint into this fascinating city.
A very cool and hip spot
Admire the tropical vegetation in the UNESCO World Heritage-listed Bahai Gardens
Pick up some bargains at the Haifa flea market
Sample street food from across the Middle East, Israel, and even Germany!
Beautiful beaches, a great nightlife scene, and lots of cultural diversity. Sounds just like Tel Aviv, right? Well, Haifa, Israel's third largest city, boasts all of those things but it's more compact, with plenty that sets it apart. So, you definitely shouldn't miss taking a day trip here!
The highlight of Haifa is unquestionably the Bahai Gardens – a UNESCO World Heritage sites that is packed full of tropical plants. The golden-domed Báb Shrine is also a spot you should have high up on your to-do list!
It's possible to combine a day trip to Haifa with other parts of Northern Israel such as Caesarea, Haifa, and Akko, but if you spend the whole day here you certainly won't be disappointed!
Cool get away for retirees
Stroll around one of the four holy cities of Judaism
Enjoy the views of the Sea of Galilee from one of the towns on its shores
Enjoy an unusual mix of religion, kitsch, and natural beauty
Although we already included Galilee here, spending a whole day in Tiberias, which is located on its western shore, will certainly not be a day wasted. After all, it is one of the four holy cities of Judaism! Tiberias is popular among tourists, and the mixture of kitschy tourist resorts and restaurants can sometimes seem at odds with the religious sites and natural beauty that surround Tiberias! However, that shouldn't put you off!
Don't forget to bring your camera to snap gorgeous pictures of the clear and blue Sea of Galilee!
Tiberias is often combined in day trips with other important religious sites, such as Tabgha and Golan Heights.
Conclusion to the Best Day Trips from Tel Aviv
Israel's second largest city offers a lot for tourists, and we understand that you might not be ready to stop exploring the markets, beaches, and crazy nightlife if you're just staying for the weekend. However, for a longer stay, you definitely won't regret heading out into the surrounding countryside or to nearby cities. I hope that you've found this guide to the best day trips from Tel Aviv informative and interesting!
***Disclaimer*** Some of the links in this post are affiliate links. This means that if you book your accommodation through the site, One Weird Globe will earn a small commission at no extra cost to you. Your support helps me keep the site going :)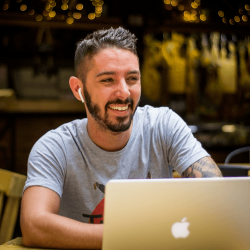 Latest posts by Aaron Radcliffe
(see all)