Grandiose and magnificent, Vienna is a bucket list destination for travellers of all ages. With its rich history, elegant palaces, legendary music scene and incredible food, Vienna is absolutely one of the gems of Europe.
But what can you do if you're ready to move on from Vienna? Where can you go if you feel like getting outside of the city and exploring somewhere new?
That's why we wrote this guide to the best day trips from Vienna. We've highlighted the best destinations and broken them down into easy to digest categories. So you can quickly find the best day trip destination for your travel style.
Whether you're looking to travel by train, as a family of five, or are looking for a romantic day out for two, we've got you covered!
Here are the 19 best day trips from Vienna, Austria.
Editor's note – Need a place to stay while exploring the capital of Austria? Check out our 15 best hostels in Vienna!
Quick Answer: Best Day Trips from Vienna
Best Places to Stay in Vienna
The Austrian capital is a beautiful, creative and cool city with layer upon layer of history to uncover. Make sure you can get around the city easily so you don't miss out on all of those imperial palaces, museums and cathedrals. Pick the right accommodation and the city's charm will easily reveal itself.
• Best Hostel in Vienna •
Right in the middle of all of the action in Vienna – and overlooking the city's market – this is the place to be. There's an underground station steps from the front door of this top hostel in Vienna so it's a breeze to get around. The hostel also puts on a load of fun events for you to mingle with other guests.
• Best Budget Hotel in Vienna •
     

Excellent value for money
This quirky place has got a boho boutique feeling about it but for the snip of the price. Choose from rooms with shared bathrooms or your own apartment, complete with a kitchen so you can REALLY keep travel costs low. There's also a metro stop in walking distance so you can hop on a train for adventures outside of the city.
Why are boutique hotels all the rage right now? Find out with this guide to boutique hotels in Vienna.
• Best Luxury Hotel in Vienna •
Vienna has its fair share of historic buildings… this hotel is one of them. Built for the World Exhibition in Vienna in 1873, everything about this place is high-end, from the cigar lounge to the to the spa. The location is great for those who want to see the sights on foot, but there's also a metro stop nearby.
#1 Best Day Trip from Vienna

–Salzburg
Day Trips from Vienna by Train
A MUST for music fans, and fans of "The Sound of Music"
Stunning natural scenery
Charming old town
Rolling hills, lush lands and a flowing river, Salzburg is an enchanting day trip from Vienna by train. It is located in central Austria and it takes just two-and-a-half hours to get there from Vienna.
Salzburg is well-known as the setting to classic 1965 film "The Sound of Music." Fans can walk in the footsteps of the film by visiting the shooting locations and even bursting out in song as they twirl along the hills.
But there's more to Salzburg than "The Sound of Music." The old town is home to incredible examples of Baroque architecture. There are also palaces, gardens, a zoo, and you can even visit the Mozart family home.
The Best Travel Backpack EVER MADE!?!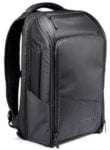 We are obsessed with backpacks – we've tried them all! And our favourite carry on backpack in the WORLD is the Nomatic Travel Backpack. This backpack has revolutionized the backpack industry and will change the way you travel forever :) Check it out here!
Great for architecture fans
Incredible history
A beautiful location
Melk is a small riverside town located on the banks of the Danube River. It is part of the Wachau Valley and can be reached from Vienna by train in less than an hour.
It is a charming town that boasts a small historic town centre. Melk's crowning attraction is the incredible Melk Benedictine Abbey. It is built on a bluff overlooking the Danube, standing proudly over the region. Inside the Abbey, you'll find incredible decorations and details.
The walls are lined with portraits of Austrian rulers and the ceiling features a richly painted allegorical picture. There's also a two-storey library, symmetrical twin towers and an incredible 200-ft dome.
The town is also home to a handful of museums, including one dedicated to the accordion.
There's so much to do in Austria! So you won't run out of things to do in Vienna!
A great base for hiking or trekking
Unique experiences and attractions
Unbeatable views and landscapes
Hallstatt is considered by many to be one of the most beautiful places on earth – and it's easy to see why. Nestled between the lake and the hills, Hallstatt is colourful, charming and bursting with magic.
In addition to its delightful town centre, there are plenty of unique attractions in Hallstatt. One of the most famous is Beinhaus, the Bone House. Stacked within this small church, you'll find the bones and skulls of past residents that have been dug up, bleached and decorated, and are now adorning the walls. Trust us, it's not as gory as it sounds, but is an interesting sight to see.
Hallstatt is also home to a 250-year-old salt cave. Travel deep underground and explore the beauty that lies within this natural wonder.
Want to see more than just Salzburg? Take a day trip from Salzburg to get to know Austria!
A rich history
Unique culture
Beautiful scenery
Vienna is an incredibly well-connected city, so why not use it as a jumping off point to explore other countries. First up is Slovakia.
If you're looking to check another country off your bucket list, we can't recommend Bratislava enough. Not only is it the largest city and capital of Slovakia, but Bratislava is the country's cultural, economic, artistic and historic hub. Whatever your interests, there's something for everyone in Bratislava.
Must see attractions include Bratislava Castle; Hlavne namestie and Hviezdoslavovo namestie, the two main squares; and, St. Martin's Cathedral.
Also keep your eyes peeled for the many quirky bronze statues that are dotted throughout the city, including Cumil, the watcher, Paparazzi, and the Napoleon soldier.
Traveling on a budget? Have you seen our cheap hostel recommendations for Vienna?
#5 – Prague, Czech Republic
A MUST for history buffs
Outstanding architecture
Delicious food and beer
At nearly four hours each way, a day trip from Vienna to Prague is a long one, but trust us when we say it's totally worth it!
Prague is a city full of magic and mysticism. It's one of the largest cities in Central Europe and it has a rich and diverse history. It is famous for it's unique, medieval architecture, including the Prague Castle and Charles Bridge. Wander throughout Prague's old town and get lost in the charming streets and winding alleys.
While exploring Prague, make sure you see the iconic Astronomical Clock; Josefov, the historic Jewish Ghetto; and, Prague's Dancing House.
When you're ready for a break, pop into a pub (or hospoda) and indulge in the Czech Republic's favourite pastime: drinking beer!
Great for architecture aficionados
Incredible sightseeing
Vibrant nightlife and cultural scenes
Budapest is without a doubt one of the most beautiful and enjoyable cities in Europe. It has a rich history and diverse attractions. And, at just three hours by train, a day trip from Vienna to Budapest is a great idea!
Culture vultures and history buffs will love exploring the castle district and seeing the Royal Palace and Fisherman's Bastion, crossing the iconic Chain Bridge, and standing at the centre of Heroes Square.
Foodies will delight in exploring the Central Market Hall with its numerous stalls selling authentic Hungarian dishes and traditional sweets and treats.
For party animals, there's nothing better than a night out at a Ruin bar. Set in abandoned buildings around town, Ruin bars are where you'll find the best drinks, loudest music and the best parties in town.
Heading to Salzburg too? Save some money with our budget guide to Salzburg's best hotels!
Staying Safe in Vienna
While Vienna is super safe, no matter where you are traveling, you NEED to have great travel insurance. We have personally tested TONS of travel insurance companies, and World Nomads is our favorite (and most affordable!).
Fill out the form below to get a quote so you can have a stress-free time traveling around Austria!
Day Trips from Vienna for Couples
Picturesque natural landscapes
Charming towns and villages
Delightful wineries
The Wachau Valley is a picturesque area east of the capital. It is home to quaint towns and villages, amazing views, and some of the best epicurean activities in all of Austria.
The heart, soul and centre of Austria's wine region, a day trip from Vienna to the Wachau Valley is a must for wine lovers. Here you can sip and sample some of Austria's most prized dry Rieslings and Grüner Veltliners.
The area is also well known for its apricots, which are used in a variety of dishes and tarts, treats and sweets. Whether your palette prefers sweet or savoury, you'll be spoilt for choice in the Wachau Valley.
Vienna has some INCREDIBLE sights! Take one of the top tours in Vienna to really discover this city!
Romantic landscapes
Quaint towns
Exquisite vineyards
The Danube Valley is one of the most picturesque areas in Central Europe. Located just a couple of hours outside of Vienna, it is dotted with charming villages, steep vineyards and a number of ancient castles.
Couples looking for a romantic day trip from Vienna will love the Danube Valley. Not only is the drive out there spectacular, but upon arrival, you'll be blown away by the hills and forests, colourful towns and rolling hills.
The Danube Valley is also home to a great number of hiking trails and tracks. Crisscross the forests and make your way up the mountains as you take in nature in all her glory.
Salzburg is Big! Don't be overwhelmed though, check out our no-stress guide to where to stay in Salzburg!
#9 – Baden Bei Wien
Great for a relaxing day out
Incredible ruins
Interesting museums and galleries
Baden Bei Wien is a small, historic town located 26 kilometres south of Vienna. It is famous for its thermal waters, baths and spas, and is an excellent day trip for couples.
Kick back and relax by visiting the Thermal Baths. In use since the imperial days, the Thermal Baths (Thermalstandbad) are one of the largest bathing facilities in the country. It has an artificial sand beach, stunning views and traditional spa treatments.
This small and enchanting town is also home to a number of historic attractions, including the ruins of Rauheneck and Rauenstein castles; Beethovenhaus, a 16th-century house where the composer spent the summers of 1821-1823; and the Rollettmuseum.
Editor's Note: You can have a great time in Vienna staying at one of the top party hostels!
Unique experiences and attractions
Great if you're looking for a break from tourists
A charming town with quaint streets and alleyways
Across the border in the Czech Republic is Brno. It is the largest city in the Moravia region and its heart and cultural.
Brno is easily accessed by bus or train, or if you're travelling by car. It boasts a rich variety of historic attractions and cultural events, as well as pubs, clubs, theatres and restaurants. It has an ornate Town Hall, charming streets and plenty of museums to explore.
The Church of St. James is the most famous attraction in Brno. It dates back to the 13th century and is home to the Brno Ossuary, which is the second largest ossuary in Europe, behind only the Catacombs of Paris.
#11 – Cesky Krumlov, Czech Republic
A stunning small city
Magnificent castle
Charming old town
Enjoy a day trip from Vienna to Cesky Krumlov, one of the most beautiful towns in the Czech Republic.
Cesky Krumlov is an attractive town located in the Southern Bohemia region of the Czech Republic. The old town has remained relatively unchanged since the 18th century, so a walk down its quaint alleyways is literally taking a step back in time.
One of the town's most popular attractions is the Cesky Krumlov State Castle and Chateau. Home to a museum, tower, theatre, gardens, cellars and countless sculptures, there's plenty to see and do on this one site alone!
If you're visiting in the summer rent a raft or tube and spend a lazy day floating down the Vltava river.
Romantic scenery
Ideal for shutterbugs
An unforgettable day trip
For a romantic and unforgettable day trip from Vienna, there's no better destination than Bled in Slovenia. Don't let the name throw you off, Bled is a charming and quaint town surrounded by stunning natural landscapes, iconic scenery, and historic landmarks.
Lake Bled is undoubtedly the most famous attraction in the region. And, if you've spent any time on social media, you're probably familiar with it. Sitting in the middle of the expanse of emerald green water is a small island with a bright white church perched on top. Hike down to the lake and snap a few epic pics of your very own.
Outdoor adventurers should pay a visit to nearby Triglav National Park. Packed with trails and tracks, here you can hike, trek, and swim in natural pools while enjoying amazing views.
A MUST for intrepid travellers
Charming Old Town
Exquisite sightseeing
Ljubljana is a charming old city full of history and culture. It is the capital and largest city in Slovenia and can be reached in less than four hours by car from Vienna.
Old Town is the jewel in Ljubljana's crown. It is nestled between Castle Hill and the Ljubljanica River and is where you'll find a myriad of shops and pubs, as well as landmarks and major sightseeing attractions. It is home to two beautiful squares, the Robba fountain, and is connected to "new town" via the Triple and Dragon Bridges.
Old Town is also home to a great variety of restaurants. While in Ljubljana, you must try a Slovene-style horse burger as well as a glass of local wine.
Recommended Article – Take a look at our AMAZING guide to the best places to visit in Austria.
Day Trips from Vienna with Kids
A MUST for history buffs
Fun for the whole family
A fast, easy and interesting day out
Schönbrunn Palace is one of the most iconic sights in Vienna and is a great day trip for families. Located 30 minutes via subway outside of the city, a day trip from Vienna to Schönbrunn Palace is easy, interesting and fun!
The palace is surrounded by lush landscape and manicured gardens. It is comprised of 1,441 lavishly decorated rooms and boasts exquisite exterior details. Schönbrunn Palace is one of the most important architectural, cultural and historic monuments in Austria and is the location of the Hapsburg summer palace.
Visitors can tour the apartments of Emperor Franz Joseph and Empress Elizabeth, as well as other parts of the palace. There is also a carriage museum, a zoo, and a park on the palace grounds.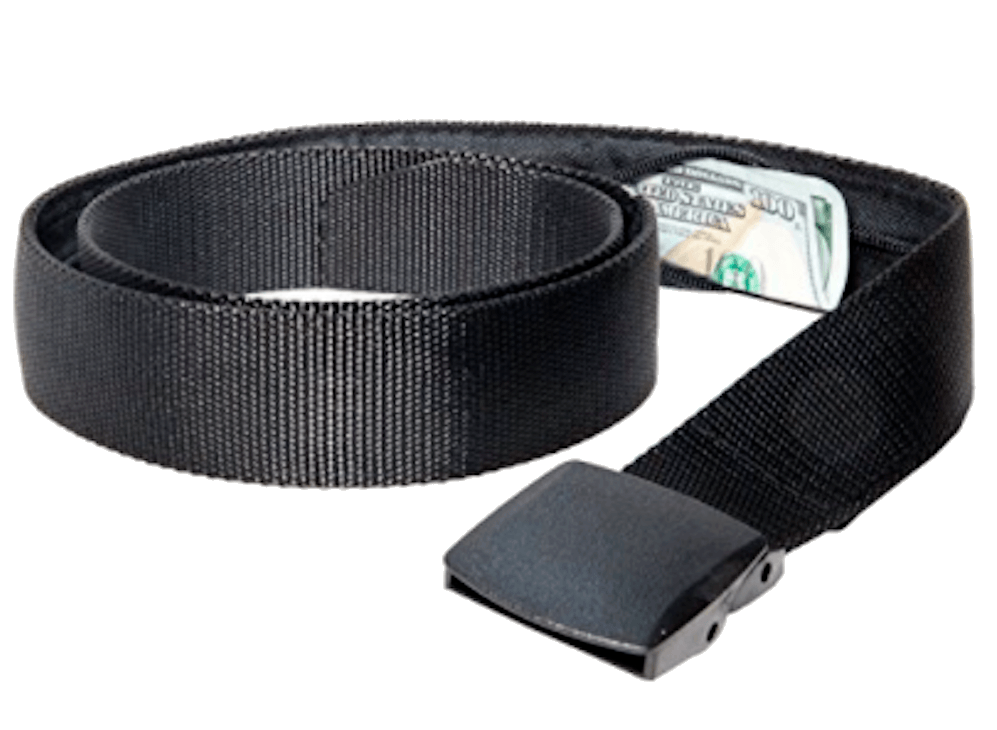 If you are traveling you should ALWAYS have emergency cash hidden on you! Security belts are great because they are affordable and can fit a ton of stuff in them (great for peace of mind!). Check out our favorite travel belt!
#15 – Laxenburg
Picturesque parks and castles
Easy to get to
Bursting with charm
Laxenburg is a small market town located 20 kilometres south of Vienna. It is famous for its massive parks, stunning castles and its scenic vistas.
The village's most famous landmark is Laxenburg Castle, which was the second most important summer retreat of the Hapsburgs, following Schönbrunn Palace. Today the castle is home to a museum, which showcases various painting and furnishings.
Laxenburg is also where you'll find one of the most incredible parks in the Vienna-area. This massive park is home to ancient castles and royal palaces, colourful rotundas and a beautiful lake, where swans and deer are frequently seen. The park also has nearly eight kilometres of hiking trails, ideal for exploring.
A MUST for nature lovers
Lots of history and tradition
Numerous outdoor activities
With 76 lakes, hiking and cycling trails, and breathtaking scenery, a day trip from Vienna to Salzkammergut Lake Region is a must for nature lovers and outdoor adventurers.
The region stretching from the city of Salzburg along the shores of the Traun River. It has massive limestone mountains, shimmering blue glacial lakes, and plenty of towns and villages to explore. It's a region where tradition and custom hold true and is where you should go for a slice of traditional Austrian life.
Salzkammergut is a mecca for hiking and trekking. Throughout the hills are a great variety of hiking and biking trails, perfect for adventurers of all ages and levels.
#17 – Vienna Woods
Great for outdoor enthusiasts
Incredible views of the city
An easy day trip from Vienna
Located on the western edge of the Vienna Basin is the lush and verdant Vienna Woods. The "green lungs of the city," the Vienna Woods are packed with trails, activities and attractions that are perfect for the whole family.
Pack a picnic and head out for a day of hiking. The woods boasts a vast network of well-marked trails and paths. Whether you're a newbie hiker or an experienced outdoors person, there's a trail that's ideal for you.
Bird-watchers and animal spotters beware! The Vienna Woods are home to 150 different species of birds and many endangered animals. Keep your eyes peeled as you trek through the woods because you never know just what you'll see.
#18 – Lainzer Wildlife Park
Great for animals lovers
A unique and unforgettable experience
Incredible photo opportunities
Lainzer Wildlife Park is a stunning nature reserve built on the Emperor's former private hunting grounds. Covering 24.5 square kilometres, the Lainzer Wildlife Park is where you can see and interact with some of your favourite animals.
The Park is home to thousands of animals. In the summer, you can frequently see wild pigs, deer, elk and other animals frolicking through the woods and grasslands.
For a truly unique experience, time your visit to coincide with the 2 PM daily feedings. Your little ones won't believe their eyes when hundreds of animals arrive for their afternoon snack.
#19 – Hohe Wand
Petting zoos and playgrounds
Cliffs to climb on
Caves to explore
Hohe Wand is a paradise for travellers with children. Located in the Gutenstein Alps, this park has everything from towering cliffs to deep caves, colourful playgrounds and animal adventures.
For younger travellers, Hohe Wand is has a number of man-made attractions to keep them entertained. It has a semi-natural playground and a petting zoo where they can run, jump, laugh and play with their new animal friends.
For older kids, Hohe Wand has a myriad of adventures include the Skywalk, rock climbing and more than 225 caves to explore. The Unicorn Cave is the most famous on the mountain and it features stalagmites that measure more than one meter tall!
Conclusion to the Best Day Trips from Vienna
Vienna isn't just one of the most incredible and amazing cities in Europe. But, it's a fantastic jumping off point for exploring more of Austria and Central Europe. Whether you're travelling by train, bus or by car, there are plenty of towns and villages packed with history, culture, food and fun for you to explore.
With the help of this guide, you'll know exactly where to go and what to see on your day trip from Vienna. With options for families, couples and everyone in between, you'll have lots of variety for excursions and activities!
Have we missed anything? Let us know in the comments below!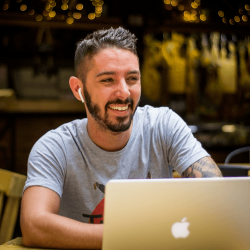 Latest posts by Aaron Radcliffe
(see all)