The big, sprawling Colombian capital of Bogota has a lot going for it. Crumbling colonial architecture combined with modern design and a creative culture makes for a city that is every travellers dream.
But unfortunately, Bogota has a grittier side… and it can be dangerous. Which is exactly why we made this guide to the best hostels in Bogota!
With the help of this behind the scenes guide, you won't have to worry about getting yourself lost in an area where you don't feel safe. Our best hostels in Bogota guide will ensure you stay in a hostel that is safe and secure.
Knowing you are in one of Bogota's MANY safe, kickass areas means your time in Colombia is going to rock, and you can travel stress free. Let's check out the top hostels in Bogota, Colombia…
Editor's note – ready to check out what's beyond the Colombian capital? Check out our 18 best day trips from Bogota!
Quick Answers – The Coolest Hostels in Bogota
#1 Best Overall Hostel in Bogota – El Pit Hostel
#2 Best Party Hostel in Bogota – BoGo Hostel & Rooftop
#3 Best Hostel for Solo Travellers in Bogota – Masaya Hostel
#4 Best Hostel near La Candelaria – The Cranky Croc Hostel
#5 Best Hostel near Plaza Bolivar – Swiss Hostal Martinik
#6 Best Hostel near Zona Rosa – AK Hostel 82
#7 Best Hostel near Bogota International Airport – Mandala Hostel
#8 Best Hostel near Bogota Bus Terminal – Violeta Park Hostel
#9 Best High-end Hostel in Bogota – Aurora Hostel
#10 Best Budget Hostel in Bogota – Rumbos Cafe Hostal
#11 Best Hostel with a Private Room in Bogota – Hostel Lounge Fike
Best Overall Hostel in Bogota
Why we like El Pit Hostel…
This is one of those hostels that has got it all. The chic design pulls you in and then you're easily charmed by the friendly atmosphere, spacious rooms – and the food. The food served in this place is so good that you won't even want to eat anywhere else, which goes a long way to making this the best overall hostel in Bogota.
El Pit Hostel is perfect for…
The perfect place to kick back and relax after a busy day, this Bogota backpackers hostel comes with a games room complete with a PlayStation and Netflix. And for when you want to venture out again to explore more of the city it's just a short walk to top sights and restaurants.
Enjoy your stay in Bogota! Check out our guide for what to do in Bogota while you're there!
Best Party Hostel in Bogota
Why we like Bogo Hostel…
It's got a rooftop with awesome views of the old city and a bar so it's perfect spots for drinks at sunset. This hostel's warm and chilled atmosphere makes it ideal for mingling with other travellers and, for when you want a bit of peace and quiet, the bunks come with convenient privacy curtains.
Bogo Hostel is perfect for…
If you want try your hand a spot of yoga, or perhaps unwind with a game of pool in the evening, then you are in luck. Bogo Hostel also puts on fun and free activities (it is the best party hostel in Bogota, after all) such as rooftop barbecues so you can drink, make merry and meet new mates and enjoy your time in the city.
Looking for the Party? We've got you covered with our guide to the best party hostels in Bogota!
Best Hostel for Solo Travellers in Bogota
Masaya Hostel is the best hostel for solo travellers in Bogota
Masaya Hostel is the best hostel for solo travellers in Bogota
Masaya Hostel is the best hostel for solo travellers in Bogota
Why we like Masaya Hostel…
This big colonial house is crammed full of typical, arty, Colombian style. It actually may be the coolest hostel in Bogota. Here you can chill out among the greenery on the patio on a hammock and chat with locals and travellers. The dorms and privates here are newly and spotlessly clean so you can sleep in comfort and wake up to a free hearty breakfast the next morning.
Masaya Hostel is perfect for…
Masaya Hostel has a relaxed, breezy atmosphere, but it's also fantastic for meeting people. The cafe-style common room turns into bar in the evening and there are daily activities such as musical performances, salsa lessons and art events that everybody gets involved with. Easily the best hostel for solo travellers in Bogota. The location, close to all of the top attractions, is also a bonus.
Best Hostel near La Candelaria
Why we like The Cranky Croc Hostel…
The best hostel near the La Candelaria neighborhood is not only right in the middle of Bogota's vibrant historic centre where most of the tourist hotspots are located, but the building itself, with its white-washed walls, dark-stained wood and red tiled roof makes staying here feel like you're staying in a slice of history of the city.
The Cranky Croc Hostel is perfect for…
Tradition and culture. If soaking up the life of the city streets is your thing, then this youth hostel in Bogota and its charming style is going to win your heart. There are plenty of activities to get involved with, as well – plus the newly redecorated rooms mean everything is spotlessly clean.
The Best Travel Backpack EVER MADE!?!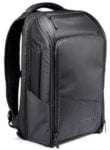 We are obsessed with backpacks – we've tried them all! And our favourite carry on backpack in the WORLD is the Nomatic Travel Backpack. This backpack has revolutionized the backpack industry and will change the way you travel forever :) Check it out here!
Best Hostel near Plaza Bolivar
Why we like Swiss Hostal Martinik hostel…
Yep this hostel has a big free breakfast with the all important cup of Colombian coffee, but food isn't everything. As the best hostel near Plaza Bolivar, it's right near monuments and museums, which means you can just stroll from the front door to the main action. The staff who run this place are super friendly and helpful, which is always a bonus.
Swiss Hostel Martinik is perfect for…
If you're a foodie and culture-lover, the area around the hostel has both interesting attractions and fantastic local restaurants that serve up unbelievably tasty food. The hostel also puts on a barbeque for guests which is a great chance to meet other people – plus there's a games room for when you want to have some down time.
Still haven't booked for Cartagena? Find out where to stay in Cartagena for any type of trip!
Best Hostel near Zona Rosa
Why we like AK Hostel 82…
We love that trendy AK Hostel 82 is situated in an area that's all about having a good time. In fact, it's the best hostel near Zona Rosa. Buzzy and bold, the surrounding streets are littered with restaurants, bars, clubs and general good times. But the vibe in the hostel is relaxed and comfy meaning it's quiet enough so that you can get a good night's sleep.
AK Hostel 82 is perfect for…
Reclining is super chichi surroundings. Think polished parquet floors, carved wooden bunk beds, crisp white linen and just the right amount of tradition Colombian details. This family-run cool hostel in Bogota is an effortless combination of homely comforts, warm and welcoming owners and a great location close to all of the action.
Need specifics? We also have our favorite hostels near Bogota Airport!
Best Hostel near Bogota International Airport
Why we like Mandala Hostel…
Without doubt the best hostel near Bogota International Airport – if you need a place to stop off in Bogota before catching a flight then the Mandala Hostel is a great choice for a place to stay. The airport's a ten-minute drive away and the local area is full of amenities to keep you entertained such as the botanical garden, a shopping mall and a gym – if you really want to work out, that is!
Mandala Hostel is perfect for…
Besides being in easy reach of the airport, this Bogota backpackers hostel feels clean and safe – plus the staff at this place are extremely friendly. The front desk will make sure your taxi is booked so you catch your flight stress-free. They also serve you up a hearty breakfast to get your day off to a good start.
Best Hostel near Bogota Bus Terminal
Why we like Violeta Park Hostel…
We love that this place is just far enough away from the city's main bus terminal so that the hostel isn't surrounded by traffic, but close enough that its a swift taxi ride away when you need to catch an early morning bus. Violeta Park Hostel is actually really close to the City Park so you can enjoy Bogota's chilled green space too.
Violeta Park Hostel is perfect for…
Being close to the bus station (as well as the airport)! This best hostel near Bogota Bus Terminal is all about convenience. Add a clean and safe environment where you can get a peaceful sleep and a hot shower – all any traveller wants after a long bus journey. There are also restaurants and supermarkets nearby, so you can grab a late night bite to eat when you rock up in town at midnight.
Editor's Note – No matter where you are traveling, you NEED to have great travel insurance. We have personally tested TONS of travel insurance companies, and can say without a doubt that World Nomads is the absolute best (and most affordable!). Fill out this form to get a quote for your trip to Bogota!
Best High-end Hostel in Bogota
Why we like Aurora Hostel…
Hang out in the plant filed, style-conscious common spaces in this dreamy home from home. One of the coolest hostels in Bogota, its white walls are edged with dark wood and finished off with trendy touches. Big windows let light flood in to the bright, airy bedrooms. Staying in this hostel is almost like you're staying in a boutique hotel.
Aurora Hostel is perfect for
The vintage interior complete with gorgeous tiled courtyard, this place is perfect for travellers who are looking for a hostel with a stylish difference. Staying at the best high-end hostel in Bogota also means not having to worry about a thing. Plus there are bedside plugs, privacy curtains, and welcoming local owners. It's all just so beautiful.
Best Budget Hostel in Bogota
Why we like Rumbos Cafe Hostal…
If you like your hostels cheap, clean and convenient with a slice of social buzz then Rumbos might be the ideal place for you to stay. Their chilled-out cafe is a dreamily funky spot to sip on a cup of Colombian coffee, have a chat with passersby and then wander out into the streets to soak up the city's energetic atmosphere.
Rumbos Cafe Hostal is perfect for…
We'd recommend this hostel for travellers who want to be in walking distance to interesting parts of the the city. Perfect for those who want to keep costs low, the breakfast at this budget hostel in Bogota is large and filling and the nearby streets are packed with restaurants selling cheap eats and some of Bogota's best late-night drinking spots.
Best Hostel with a Private Room in Bogota
Why we like Hostel Lounge Fike…
If you want the cool hostel vibe to hang out in but all of the comfort and privacy of your own room then you should stay here. We love the fact the hostel has large bedrooms with funky open style bathrooms and plenty of space to spread out your stuff. Some rooms even come with a little table, a safe and mini fridge to keep your drinks cool – another great facet of the best hostel with a private room in Bogota.
Hostel Lounge Fike is perfect for…
Soaking up the sun! The hostel's roof terrace complements the feeling of this place entirely. The sun-drenched decking with tables is great for enjoying drinks with your friends – you can even unwind in the rooftop hot tub. There's a chilled out lounge room as well so you can recline in comfort.
More Best Hostels in Bogota
Why we like Lima Limon hostel…
This is just one of those places where every detail has been thought of; staying here is like an Instagram dream. Nestled in the historical quarter, this gem of a design hostel offers clean comfort and endless photo opportunities as well as the all important comfy bed to sleep in. Definitely a top hostel in Bogota.
Lima Limon hostel is perfect for…
This recommended hostel in Bogota is for those who don't want to just rock up to a hostel and pass out in their bunk, but is for travellers who like staying in beautiful surroundings. Serene, stylish and just a little touch of sophistication mixed with the nicest staff and a tasty free breakfast to top it all off.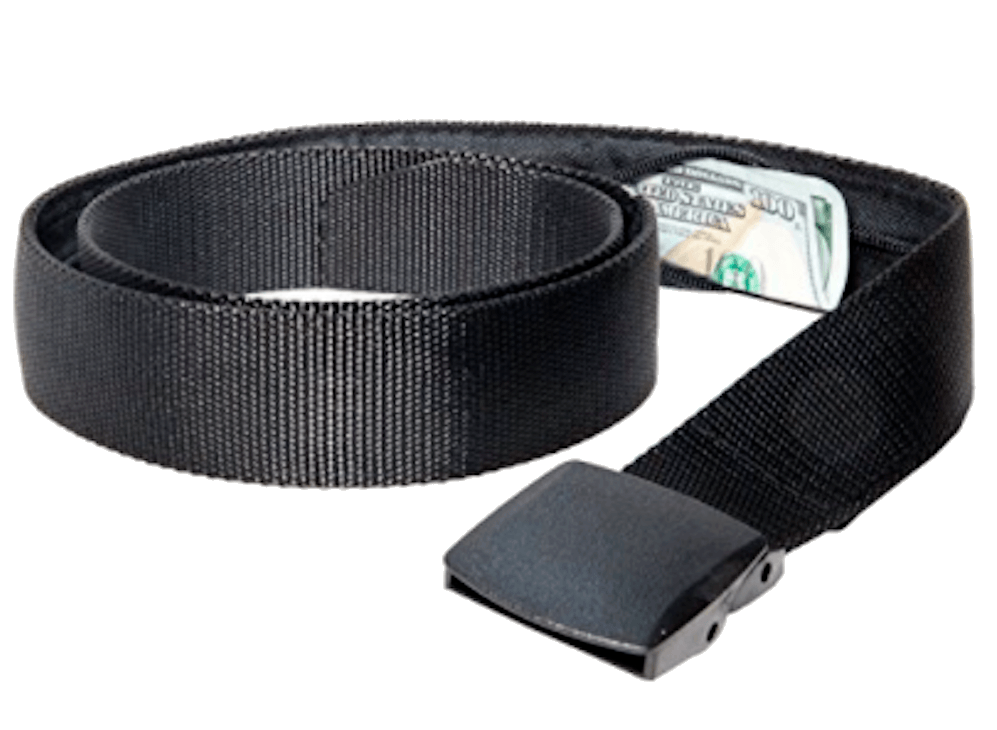 If you are traveling you should ALWAYS have emergency cash hidden on you! Security belts are great because they are affordable and can fit a ton of stuff in them (great for peace of mind!). Check out our favorite travel belt!
Why we like Hostel Sue Candelaria…
The word 'Sue' in this hostel's name translates to 'traveller' in the ancient Chibcha language, which is cool – but that's not all we like. Apart from the nice name, the hostel's extremely friendly local staff are more than happy to help guests with recommendations there are daily activities to take part in and an outdoor terrace to mingle with other guests.
Hostel Sue Candelaria is perfect for…
Travellers who want to enjoy their time in the city in an environment where they can relax in a clean, comfortable and safe space. Staying at this budget hostel in Bogota makes your trip easy: Bogota's best sights are in walking distance, which makes exploring the city simple, the showers are hot, the beds are comfy and the breakfast is free.
Why we like Hobu Hostel…
We love this young, fresh and design-conscious little gem of a hostel. It's the master of under-the-radar style, making it one of our top picks for the coolest hostel in Bogota. Simple and modern, Hobu Hostel serves up just the right balance of cool and practicality. It's like staying in one big welcoming house – the communal kitchen is also the best spot to get chatting to new mates.
Hobu Hostel is perfect for…
Getting to know a different side of the city. This place isn't located in a touristy area, so the local life of Bogota is all around you. But the city's sights are an easy bus ride away. The staff make Hobu Hostel quickly feel like home and will point you in the right direction when it comes to restaurants and bars. A great choice for a Bogota backpackers hostel.
MUST READ – Take a look at our guide Where to stay in Bogotá.
Why we like Republica Hostel…
Fresh and clean-cut, this cool hostel in Bogota is full of Colombian character which we adore. We also love the super comfortable private rooms – it's almost as if you're staying in your own bed. Wake up in the morning to blooming flowers and open-air courtyards and grab yourself a healthy breakfast at their on-site cafe.
Rebublica Hostel is perfect for
Couples! The location in the high-end part of town might make your stay a little more expensive, but this recommended hostel in Bogota is all about the good life. Traditional decorative patterned tiles edge minimal white walls adorned with splashes of understated design. Pops of colour, vintage touches and wall art make it feel like you are actually living in a Pinterest board of Dream Hostels, which makes for a memorable stay.
FAQ's
How Much are Hostels in Bogota?
You can find a dorm room for $10 or cheaper in Bogota, which is great news for budget travelers! For a private room, you'll probably pay $15 at the cheapest and $70 on the high end.
What are Hostels in Bogota Like?
Bogota is known for its amazing history, especially in the popular Candelaria area where most hostels are located. Some hostels have a more historic theme, while others have a modern vibe; depending on how much you pay, you can get a range of facilities.
How Safe are Hostels in Bogota?
Generally hostels are safe and have good security, but you should be careful and look up information on the place and neighborhood. Bogota is much less dangerous than in the past, but crime still happens, especially after dark.
How to Find Hostels in Bogota?
Check out HostelWorld for a list of all the options and the ability to compare price and refine your search. If you're traveling other places in Colombia, you might get suggestions from other travelers or you can ask for a recommendation at your current accommodation.
Conclusion
PS headed to Medellin next? Check out our coolest backpacker hostels in Medellin or the top hostels in Cartagena!
That's it, our round-up of the best hostels in Bogota – there's nothing cooler that an Colombian hostels housed in an old Colonial building, is there?
Now that you know the safest places to stay in the most vibrant Colombian neighbourhoods, you will be able to explore the city streets without having to worry about a thing.
The owners in the hostels in Bogota are all about having a good time and living life, so you will never be bored for something to do, or someone to chat to. Making friends with other travellers here is easy!
And if you're still having a hard time trying to decide – even after reading our list of the best hostels in Bogota – you can just stay at our best overall hostel, El Pit Hostel, which is has a little bit of everything to make your travels perfect.
***Disclaimer*** Some of the links in this post are affiliate links. This means that if you book your accommodation through the site, One Weird Globe will earn a small commission at no extra cost to you. Your support helps me keep the site going :)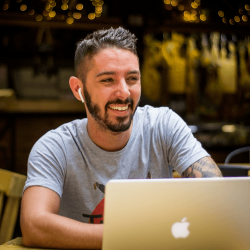 Latest posts by Aaron Radcliffe
(see all)