Ubud is Bali's centre for Balinese culture, arts and crafts and it's got a chilled, laid-back, yoga-centric atmosphere to match. It also features some incredible scenery, with ridge hikes and rice terraces to sate your adventurous spirit.
But Bali has hundreds of hostels… and not all of them are great. Which is exactly why we created this bargain guide to the best hostels in Ubud.
That's right – we've discovered the best hostels in Ubud, and put them here in one easy to read list. These hostels are guaranteed to show you an awesome time and save you some serious money!
Let's have a look at the coolest hostels in Ubud…
Editor's note – See what else Indonesia has to offer with our guide to the 19 best day trips from Ubud!
Best Overall Hostel in Ubud
Why we like Griya Sugwira Backpackers House…
Location is everything in Ubud, so being just 100 metres away from the main street in town is a great thing indeed – and one of the things we like most about Griya Sugwira Backpackers. It's the best overall hostel in Ubud since it's clean, cutely decorated, features a good free breakfast and is run by just about the kindest staff you can imagine!
Griya Sugwira Backpackers House is perfect for…
If you're looking for the best all-round hostel in Ubud, here's your place. Equally if being near the main shops and restaurants in a town is important to you, then you'll appreciate the convenient location of this Ubud backpackers hostel. Lovely, chilled vibes here, too.
Best Party Hostel in Ubud
Pillow Inn Ubud is the best party hostel in Ubud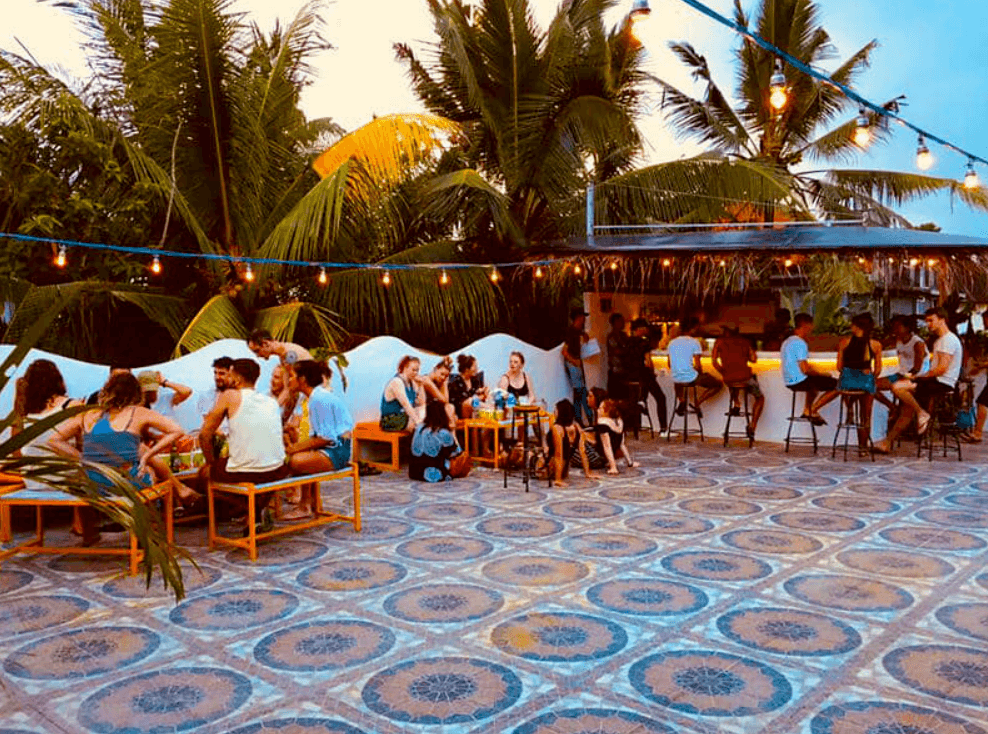 Pillow Inn Ubud is the best party hostel in Ubud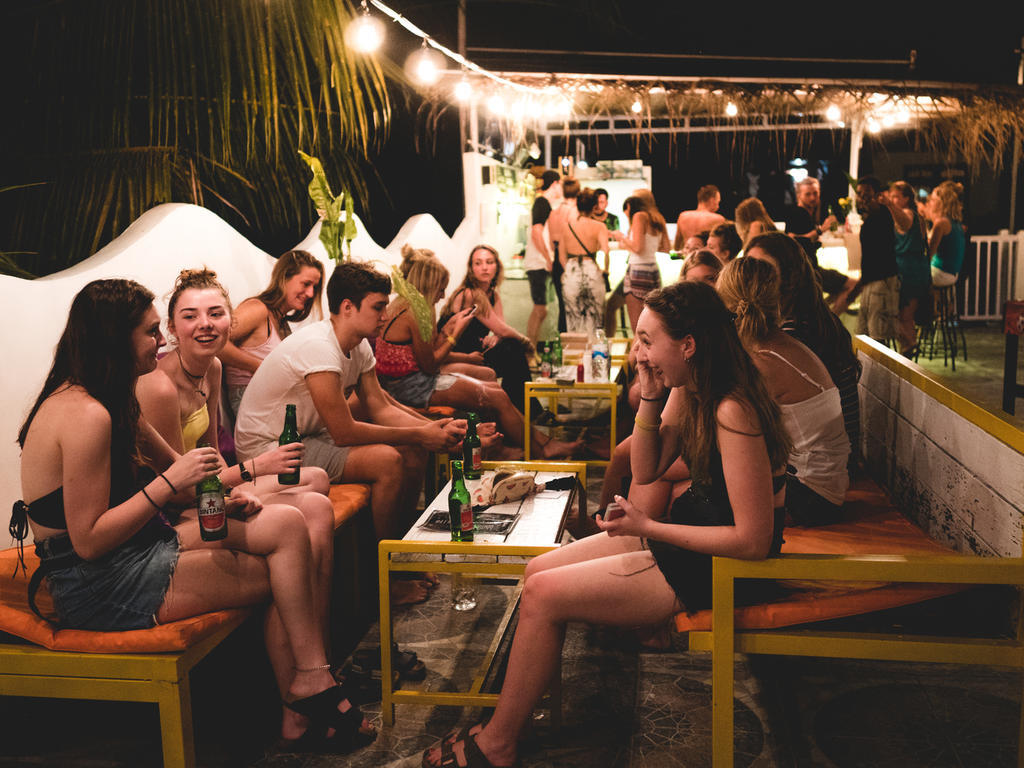 Pillow Inn Ubud is the best party hostel in Ubud
Why we like Pillow Inn Ubud…
Whilst Ubud isn't really Bali's party destination, the fact that Pillow Inn features weekend get-togethers complete with happy hours and cheap beer makes it the best party hostel in Ubud. We like that it's not hardcore partying at this place and more of a laid-back, fun time. The pool definitely helps with this vibe!
Pillow Inn Ubud is perfect for…
Flashpackers. Most definitely those who will be most at home here are those looking for a more boutique, soul-searching-yet-fun experience rather than a traditional Ubud backpackers hostel. There's a friendly, sociable vibe, free yoga classes every Wednesday and Friday and the sort of tasteful decor that befits a top hostel in Ubud like this one.
Best Hostel for Solo Travellers in Ubud
Why we like GOGO Backpackers House…
We love that the people running this youth hostel in Ubud are so lovely; it's really conducive to an atmosphere of openness and friendliness that helps make this the best hostel for solo travellers in Ubud. Feeling welcome and being able to meet (and make friends with) fellow travellers is a key point and it's effortless at GOGO Backpackers.
GOGO Backpackers House is perfect for…
Solo travellers, of course! Especially of the backpacking persuasion. You can get to know fellow guests on tours, or hanging around the hostel, and then head out to one of the many nearby restaurants to eat and drink together. It's perfect for any laid-back person travelling by themselves.
Best Hostel near Tegallalang Rice Paddies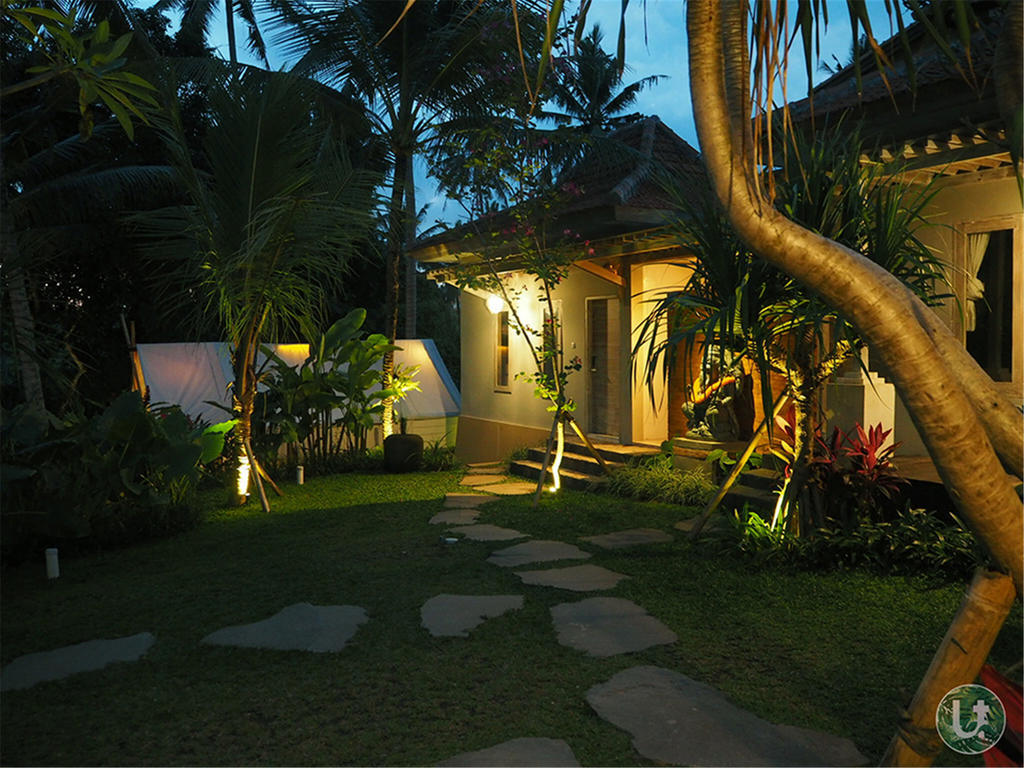 Why we like Ubud Tropical…
Being the best hostel near Tellalagang Rice Paddies means being slightly further out of town, but this is what we like most about this hostel: the more tropical, natural setting. We also like the decor – ornate painted tiles, simple but stylish hostel beds and a general minimalist vibe make it one of the coolest hostels in Ubud.
Ubud Tropical is perfect for…
Nature-lovers! One moment you're on the busy road, but then stepping into this recommended hostel in Ubud you're suddenly in the jungle. The setting is positively idyllic, featuring a garden pool, stylish design and a vibe that's definitely more chilled and less social than other hostels. But if that sounds like you, here's your slice of paradise!
The Best Travel Backpack EVER MADE!?!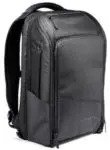 We are obsessed with backpacks – we've tried them all! And our favourite carry on backpack in the WORLD is the Nomatic Travel Backpack. This backpack has revolutionized the backpack industry and will change the way you travel forever :) Check it out here!
Best Hostel near Campuhan Ridge Walk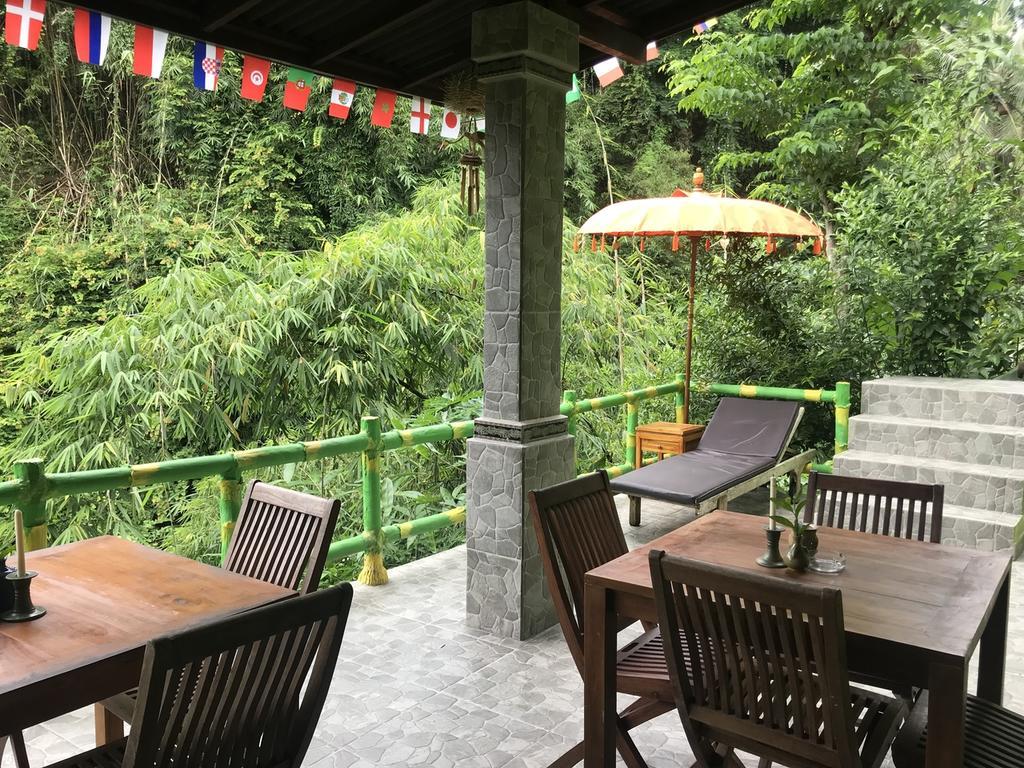 Why we like WW Backpackers…
Being located on Campuhan Main Street means that this top hostel in Ubud is near to many lovely restaurants, shops and other amenities to aid and entertain travellers. It's the best hostel near Campuhan Ridge Walk: the beautiful and iconic hiking route is but a few minutes away, just a stone's throw from the bustling street.
WW Backpackers is perfect for…
If being near a major Ubud landmark sounds like your thing, WW Backpackers will suit you well. Equally if you're looking to be staying near one of the main streets in Ubud, then you should probably think about staying at this youth hostel in Ubud. It's a cosy, social hostel that maintains a chilled vibe well suited to any laid-back backpacker.
Looking for the Party? We've got you covered with our guide to the best party hostels in Bali!
Best Hostel near Monkey Forest Ubud
Why we like Soni's Backpackers House…
We love the location of this awesome Ubud backpackers hostel – almost as much as we love the awesome Balinese villa-esque design of the hostel as a whole. It's stylish and relaxing all at once. It's also very near to the incredible Monkey Forest in Ubud, which is a cross between archaeological exploration and safari.
Soni's Backpackers House is perfect for…
Being the best hostel near Monkey Forest Ubud means that this amazingly popular attraction is practically on your doorstep. If that sounds like fun to you, this would be a great choice. The communal spaces are immense, featuring hammocks set in a garden space that's lush and super chilled.
PS – Save a bit of cash in Ubud – Bali with our EPIC guide Where to day in Bali
Best Hostel near Ngurah Rai Airport
Why we like Lagas Hostel…
Whilst this top hostel in Ubud isn't actually located near to Bali's international airport, it does feature an airport transfer which we think makes it a good contender for the best hostel near Ngurah Rai Airport. We also like the social atmosphere, which is helped by ice cold beer around the pool!
Lagas Hostel is perfect for…
If a hassle-free journey to and from the airport sounds good to you, Lagas Hostel would be a good bet. Otherwise this place is ideal for solo travellers too – the rooftop terrace is especially lovely here, which is just one of the awesome social spaces that help make this one of the coolest hostels in Ubud for atmosphere.
Best High-end Hostel in Ubud
Why we like Sunshine Vintage House…
Wow – when it comes to awesome interiors Sunshine Vintage House just might be the coolest hostel in Ubud. The vintage floor tiles, the incredible wooden bunks, the polished concrete-meets-brick walls – all of it adds up to an impossibly stylish design that we can't help but fall in love with. It's genuinely impressive!
Sunshine Vintage House is perfect for
Design-lovers! Anybody who wants to put themselves in beautiful, clean surroundings should stay at this place, the best high-end hostel in Ubud. But it's not impersonal: the host, Nikki, is one of the most friendly people you'll meet, which is reflected in the homely, laid-back vibe of this awesome hostel.
Editor's Note – No matter where you are traveling, you NEED to have great travel insurance. We have personally tested TONS of travel insurance companies, and can say without a doubt that World Nomads is the absolute best (and most affordable!). Fill out this form to get a quote for your trip to Ubud!
Best Budget Hostel in Ubud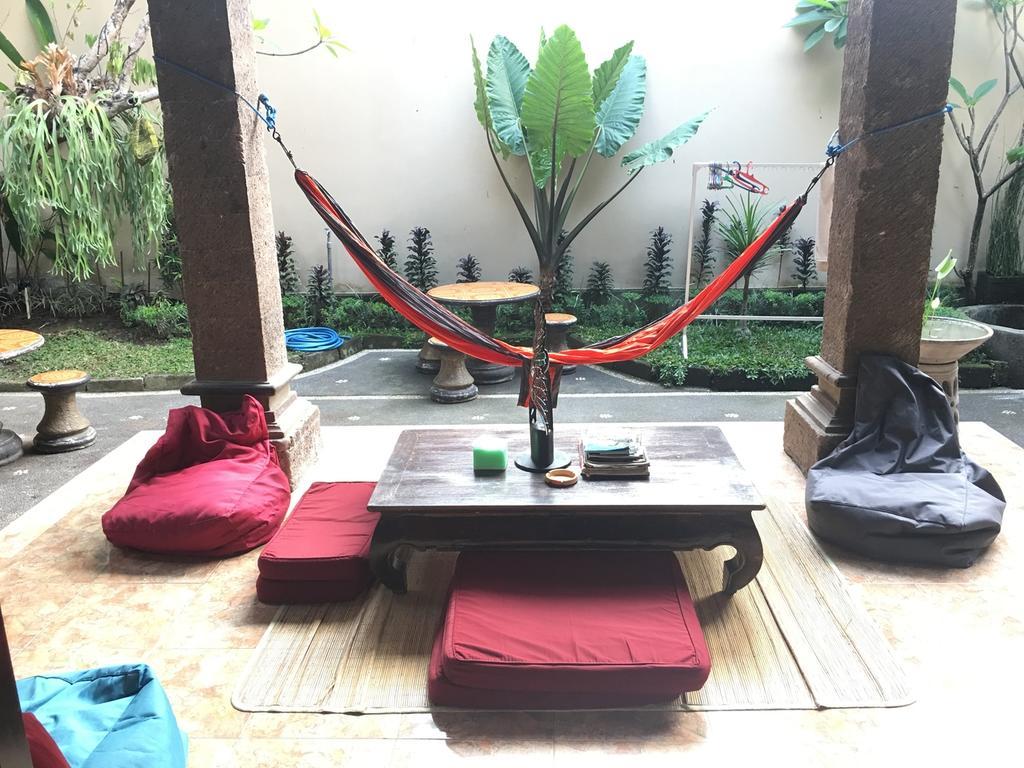 Why we like Joker Hostel…
We like that this place is set in the relatively small village of Pengosekan, just south of Ubud. It means being a little further away from the main action of town, but you can rent a scooter and see the surrounding area easily. Value for money is a big thing here as there's free breakfast and free water, too.
Joker Hostel is perfect for…
Backpackers on a budget. Sure, you won't be in the centre of town, but you will be staying in the best budget hostel in Ubud. If saving money is important to you, Joker Hostel would be a good fit. Plus if you're a social butterfly there are some cute common spaces for getting to know your fellow guests.

Best Hostel with a Private Room in Ubud
Why we like Puri Garden Hostel and Hotel…
This highly recommended hostel in Ubud seemingly has it all: a social aspect aided by movie nights, BBQs with live music, spacious garden complete with pool; added extras like a free daily yoga class and day trips; and a healthy, delicious breakfast. Plus the WiFi is fast. What's not to like?
Puri Garden Hostel and Hotel is perfect for…
Being the best hostel with a private room in Ubud means that the privates on offer here will blow your mind. So if privacy in luxury is your thing, Puri Garden will be great for you. Digital nomads and flashpackers should definitely take note of this recently renovated cool hostel in Ubud, too.
More Best Hostels in Ubud
Why we like Green Paddy Hostel and Villa…
Though it's located 30 minutes away from central Ubud, we actually like the out-of-the-way location – plus we also like the free shuttle service that takes you into Ubud anyway. We also like that the staff are friendly, the vibe is great and the breakfast is yummy – and free!
Green Paddy Hostel and Villa is perfect for…
Couples! Since this place combines both dormitory and villa-style lodgings, it would be great for a couple looking for a bit of seclusion and low-key luxury. Those who don't mind being away from the centre of all the action and would prefer just a lovely place to stay will enjoy this place, too.
Why we like Friendly House Bali…
True to its name, this top hostel in Ubud has a chilled, friendly atmosphere that we really like. Feeling welcome in a backpackers hostel is important and this place does it well. We also very much like the swimming pool and the tasty free breakfast, too – it's always a plus.
Friendly House Bali is perfect for…
Those looking for a social or party hostel in Ubud might not like this place. But if you're not into overly social vibes, don't feel like meeting people, and don't mind being a 15-minute walk from the main part of town, then this Ubud backpackers hostel just might be perfect for you.

If you are traveling you should ALWAYS have emergency cash hidden on you! Security belts are great because they are affordable and can fit a ton of stuff in them (great for peace of mind!). Check out our favorite travel belt!
Why we like The Style Ubud Hostel…
Unsurprisingly this cool hostel in Ubud is quite stylish indeed: dark wood combines with dark wood for a lavish, minimalist feel that we really like. And then there's the host who runs the whole show, called Mama; we think she deserves a special mention – she's kind, friendly and seriously cooks some of the tastiest food around.
The Style Ubud Hostel is perfect for…
Budgeteers! If you're watching what you spend, this is a great budget hostel in Ubud. If you want to surround yourself in tastefully designed interiors, The Style Ubud Hostel would be a great choice for you. However be aware that it's not the most social hostel, though.
Why we like Nani House 2 Hostel…
A wonderful oasis of calm in the middle of relatively hectic Ubud, this hostel has chilled surroundings in a beautiful Balinese setting. Not only is it laid-back, but its location in central Ubud means you can roll out of here to explore the shops, workshops and restaurants of Ubud without any additional travel.
Nani House 2 Hostel is perfect for…
If having the variety of establishments that Ubud has to offer on your doorstep sounds good to you, Nani House 2 Hostel might be the perfect choice for you. Also if a good night's sleep is important to you, take note: the bunks are spacious and mercifully soundless, with extremely comfy mattresses and privacy curtains.
Why we like Wayan's Family Hostel…
We love that this is an Ubud backpackers hostel set inside a typically wonderfully designed Balinese house – it gives it the air of being a luxury lodging without the price-tag, which is great. It's cosy, homely, the staff are great, there's a pool and the vibe is decidedly social – it's fantastic, really.
Wayan's Family Hostel is perfect for…
Solo travellers. Yes, thanks to the great atmosphere cultivated by the staff, the nicely sized common areas (including the blissful pool and garden area), the like-minded guests this place seems to attract, it's a great social hostel in Ubud – great for meeting new people. If that sounds like you, get booking!

FAQ's
How Much are Hostels in Ubud?
A dorm room is generally less than $10 per night, making Ubud a great place for budget travelers! If you want a private room, prices usually start at around $20 and can go up to $70 for better facilities.
What are Hostels in Ubud Like?
Expect tropical energy! Most hostels have either an natural open-air concept or air conditioning for the tropical heat. Lots of travelers come through Ubud, so hostels are a great place to meet people from around the world and many places have swimming pools or nice communal areas to hang out.
How Safe are Hostels in Ubud?
Ubud is generally safe and hostels usually have good security features. You should check to make sure your hostel has lockers, CCTV, and other safety features to make sure no problems occur during your stay.
How to Find Hostels in Ubud?
Start your search using HostelWorld to compare prices and location. If you're traveling around Bali and Indonesia, you can ask for recommendations at your current accommodation or talk to other travelers about where they stayed!
Last thoughts on the best hostels in Ubud
Who thought that you would be able to stay in something so close to a Balinese villa without even spending a fraction of the price on such a luxury? Well, it's true: you can do that, and there are plenty of options, too.
Bali doesn't need to be the middle-class, Eat, Pray, Love-mecca that it's close to becoming; with plenty of things to do in Bali, there's something for everyone here!
But don't forget, Bali is a collection of villages, not just one central town, so choosing whereabouts you stay in relation to certain parts might affect your trip. That's why we've got a large selection, so you can hopefully choose the best hostel in Ubud that's right for you.
If all this decision-making is getting to you, however, you can always rely on the best overall hostel in Ubud: Griya Sugwira Backpackers House. Now limber up and get ready for some real R&R!
***Disclaimer*** Some of the links in this post are affiliate links. This means that if you book your accommodation through the site, One Weird Globe will earn a small commission at no extra cost to you. Your support helps me keep the site going :)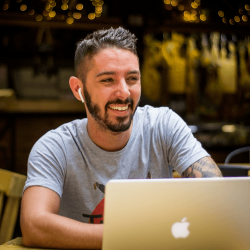 Latest posts by Aaron Radcliffe
(see all)