Sweden is a majestic country with some of the most picturesque landscapes and views not just in Scandinavia but on the whole planet. From the coastal, seaside villages to the frozen, arctic Lapland, Sweden is teeming with beauty and packed full of adventure for you to explore.
Many visitors are wary about venturing outside the capital city of Stockholm, fearing the severely chilly temperates and seemingly endless hours of darkness. Despite what people think, the majority of Sweden is not a giant ice block! With mild temperatures, rolling countrysides, and dense forests, Sweden is a natural wonderland.
For inspiration, we're covering the best destinations in Sweden that you must add to your travel bucket list. We want you to have an unforgettable time exploring everything this stunning country has to offer!
Staying Safe in Sweden
Crime, violence, and overall safety is rarely a concern for travelers in Sweden. On the other hand, petty theft can be an issue in densely populated areas, just like any other city in the world. Take precaution by keeping your valuables and personal items secure at all times.
Because some of the best landscapes are outside the city, you should be extra careful when traveling to remote locations. Skiers, hikers, or cyclists might face rough weather conditions or natural disasters when exploring the outdoors. Make sure you have emergency numbers close by and try to travel with at least one other person.
But while Sweden is very safe as a whole, no matter where you travel you absolutely NEED to have travel insurance.
Travel insurance is the best way to keep you and your belongings safe and secure while you are traveling abroad. We have personally tested TONS of travel insurance companies, and can say without a doubt that World Nomads is the absolute best (and most affordable!). Fill out the form below to get a quote :)
#1 – Gamla Stan, Stockholm
Great place to visit in Sweden for couples!
Medieval historic town of Stockholm

Busy restaurants, bars, and hotels
The historic city center of Gamla Stan is the single most picturesque neighborhood in all of Stockholm! By walking the narrow, cobblestone streets that wind in and out of the 13th-century buildings, you'll feel as if you've stepped back in time.
Even if you come during a snowy winter, you can still admire the colorful homes and historic monuments that make Gamla Stan one of the most popular tourist attractions in Sweden. If you are staying in Stockholm, you should check out our post about the most AMAZING hostels in Stockholm!
Stortorget is the iconic center square that sits in the middle of Gamla Stan. Surrounding by six tall rainbow homes, Stortoget attracts thousands of visitors each year who come to admire their unique architecture.
Storkyrkan is the oldest and largest cathedral not just in Gamla Stan, but in all of Stockholm. Besides being an active cathedral, Storkyrkan is also home to stunning statues and famous paintings. Don't miss the wooden Saint George and the Dragon statue, which supposedly contains the remains of Saint George himself.
Den Gylden Freden is a charming restaurant tucked away down one of the side streets in Gamla Stan. Guinness World Records has declared it the oldest restaurant in the world, dating back to 1722.
Our Favorite Places to Stay in Gamla Stan, Stockholm
#2 – Djurgården, Stockholm
Easily one of the most fun places to check out in Sweden
Activities and attractions for the whole family

Education museums and galleries
Djurgården is a lively neighborhood that sits on a small island in the middle of Stockholm. Known as the entertainment capital of Stockholm, Djurgården is overflowing with museums, art galleries, parks, and even an amusement park.
Half of the 10 million visitors that come to Djurgården come strictly to visit the museums and attractions the island has to offer. You must check out our article about some of the most adventurous day trips from Stockholm!
Gröna Lund is an amusement park that sits on the banks of the Djurgården Island. Considered Sweden's oldest amusement park, Gröna Lund is popular for thrilling rollercoasters and live outdoor music.
ABBA: The Museum is dedicated to Sweden's most popular music group, ABBA! This interactive museum is known for recreating models of some of the rooms and studios that were frequented by the pop group. It also contains some of their instruments and clothing.
Vasa Museum is a touristy museum that holds a preserved, wooden, 52-meter high Viking ship. This warship was built in the mid-1600s but sank just a few years later. It's not considered the most visited museum in all of Scandinavia, attracting 1.5 million visitors each year.
Our Favorite Places to Stay in Djurgården, Stockholm
#3 – Visby
Full of medieval culture and heritage

Popular summer holiday destination
This historic town of Visby not only has been recognized as a UNESCO World Heritage Site, but it's also the best preserved medieval town in the entire country. Situated on Gotland Island, Visby attracts a variety of Swedish locals and international tourists, especially during the summer's Medieval Week on Gotland.
It's also known for its active athletic life, with five different football teams, women's basketball, and even something called floorball!
Visby City Wall is the medieval, limestone wall that encircles the town center. The 3.5-meter high wall has remained mostly intact and beautifully preserved since the mid-1250s!
Gotlands Museum is dedicated to artifacts and monuments from Scandinavia that date back to the 8th-century. You'll find everything from Viking-era ship parts to skeletal remains and rocky tombs.
Sankta Maria Domkyrka is a 12th-century baroque church and one of Visby's most iconic landmarks. With colorfully stained windows and carved marble floors, Sankta Maria Domkyrka is a piece of artwork on its own.
Our Favorite Places to Stay in Visby
The Best Travel Backpack EVER MADE!?!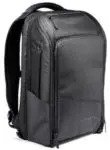 We are obsessed with backpacks – we've tried them all! And our favourite carry on backpack in the WORLD is the Nomatic Travel Backpack. This backpack has revolutionized the backpack industry and will change the way you travel forever :) Check it out here!
#4 – Kungsleden
A nice quiet place to see in Sweden
Nicknamed "The King's Trail"

Month-long hiking trail year round
Venture out into the great outdoors by hiking Sweden's Kungsleden trail. Over 440-kilometers long, Kungsleden trail leads you through nature reserves, babbling streams, and stone bridges.
Although it would take over 4 weeks to hike the entire path, Kungsleden has been broken down into four manageable trails, each taking roughly one week to complete. It doesn't matter if you're hiking in the summer or during the winter, Kungsleden is open all year round for adventurous trekkers!
Huts are dotted along the trails taking in visitors and exhausted hikers after longs days in the outdoors. With over 20 different huts, you'll have no problem finding a small market or quiet place to catch some shut-eye at night.
Abisko is a small hostel that offers a variety of activities during all seasons. Whether you're enjoying the surrounding flower fields in summer or racing dog sleds in winter, make sure to add Abisko to your list on your hike.
Kvikkjokk is one of the villages that you can visit on your journey. With a few restaurants and facilities, Kvikkjokk is a remote, rural town where you can rest after your hike.
Our Favorite Places to Stay in Kungsleden
#5 – Askim, Gothenburg
Family-friendly activities

Charming seaside town
Once a quaint fisherman's village, Askim has transformed to become a thriving seaside town away from the hustle and bustle of Gothenburg. Although you might not find many tourists, you will find many of Sweden's affluent families and couples that have settled on the banks of the Askim coast.
Askim is also the perfect place for outdoor activities with plenty of trails for cycling and hiking.
Askimbadet is a family-friendly beach with soft golden sand and tons of entertaining facilities like mini golf, beach volleyball, and kayaking. Take a running leap into the ocean off the 259-meter long boardwalk!
Askim Feskekôrka is a daily market selling the freshest fish in all of Gotenburg. You'll find stall after stall selling everything from live lobsters to smoked herring. Whether you come for lunch or just to watch the locals in their element, you'll be amazed at the livelihood of Askim Feskekôrka.
Askim Golf Club is an exclusive golf range that actually allows guests to come and take advantage of the rolling green pitches. You can choose between 9 or 18 holes and even rent your equipment right here on site.
Our Favorite Places to Stay in Askim, Gothenburg
#6 – Avenyn, Gothenburg
Shopping and restaurant central

See and be seen in Gothenburg
Situated right in the middle of Gothenburg is Avenyn, the city's busiest center filled with shops, restaurants, and live entertainment. Avenyn is brimming with visitors and locals during all times of the day.
Come to enjoy one of the upscale, gourmet cafes for lunch, or dance the night away at one of Avenyn's neon-lit nightclubs at night. The main boulevard has all the international big brand names you expect from a big city, but the smaller surrounding alleys are dotted with boutiques and cozy cafes.
Gothenburg Museum of Art is one of Gothenburg's most popular attractions, with paintings and sculptures from world renown artists such as Picasso, Rembrandt, and Monet. The attached shop also has some unique books and decor items that would be perfect for souvenirs!
The Poseidon Statue overlooks the Avenyn Boulevard. Over 300-years old and standing almost 7-meters high, the statue watches over the city from a flourishing, dancing water fountain.
Stora Teatern is a 19th-century theater where some of Sweden's top operas and ballets would take center stage. The sparkling, white building may have been renovated throughout the years, but it still remains a national landmark.
Our Favorite Places to Stay in Avenyn, Gothenburg
Looking for a deal? Our recommended budget hostels in Stockholm won't break the bank!
#7 – Drottningholm Palace
One of the most amazing places in Sweden!
Inspired by the Palace of Versailles

Built in the late 16th century
If you're hoping to catch of glimpse of the royalty, then cross your fingers and take a tour of Drottningholm Palace! Home to the Swedish royal family, Drottningholm Palace sits on Lovön Island and was originally built to be just a summer residence.
But it was taken over by the current family in 1981 as the main home. Tours are offered daily, so don't miss your chance to have a rare insight into how the affluent royal family spends their days!
Palace Church may be on the Drottningholm Palace property, but it's still used by the locals that live on the island once a month. There is also a colorful textile tapestry hung inside the church that was designed and crafted by the Swedish King, Gustaf V.
The Chinese Pavilion is a complex of buildings and gardens that have been designated as a UNESCO World Heritage Site. Perfect for a leisurely stroll, you'll see red Chinese pagodas, yellow lacquered pavilions.
The English Garden is one of the two on-site parks located in front of the palace. Lined with delicate marble statues, stone bridges, and several fishing ponds, the English Garden is a wonderful way to relax after your tour.
Our Favorite Places to Stay in Drottningholm Palace
#8 – Jukkasjärvi
Quite the quirky place in Sweden!
Home of the Icehotel and Icebar

Busy from December to April
You may be surprised to find out that the tiny village of Jukkasjärvi (with only 548 residents) is one of the top tourist attractions in all of Sweden! That's because travelers from all over the world come to visit the snowy village's ice attractions.
The town is located 321 meters in the mountains, so you can imagine how much snow it gets during the cold, Swedish winter.
Jukkasjärvi Icehotel is the world's first hotel made completely out of ice. Kept cool at a shivering −5 °C at all times, the hotel contains rooms, a bar, and even an ice chapel. Since it's only open from December to April, the hotel needs to be rebuilt from the ground up each and every year.
Absolut Icebar is just one of the three official frozen drinking establishments found in the world. It's attracted celebrities, artists, and designers throughout the years who come to drink vodka that's served in an ice shot glass.
Jukkasjärvi Kyrka may be the only thing not made of ice in Jukkasjärvi! This bright red church was built in the early 1600s and contains a carved altar designed by the Swedish artist Bror Hjorth.
Our Favorite Places to Stay in Jukkasjärvi
Editor's Note: If you'll be in Stockholm, check out the top things to do in Stockholm during your visit!
#9 – Kosterhavet National Park
Encompasses the Koster Islands

Hiking, cycling, and fishing
Unlike most of Sweden's national parks, Kosterhavet National Park is located on the rocky coast of the Skagerrak sea, making it one of the only marine parks.
Visitors come to listen to the rolling waves of the ocean right off the shore. There are also several activities available from the tourist office, so you can spend an entire day at Kosterhavet National Park being fully entertained!
South Koster Island can be reached by ferry, but should be explored on a bike for a true, Swedish experience! It's the most populated island in the national park, filled with small restaurants, bike rental companies, and trail hikes.
North Koster Island is the quieter, more serene island in the national park. You'll find secluded beaches, marine lighthouses, and even swimming bays to keep you occupied.
Fishing is one of the main activities to do off the coast of Kosterhavet National Park. The most common type of seafood to catch are northern prawns and Norwegian lobsters.
Our Favorite Places to Stay in Kosterhavet National Park
#10 – Kalmar
Renaissance town with beautiful architecture

Energy efficient city
Situated next to the Baltic Sea, Kalmar is a 17th-century village with some of the best-preserved architecture in Sweden. Kalmar was once the site of several battles, wars, and sieges, which left a traumatizing impact on the fortified city.
Although it's not as prominent to the Swedish government or military as it once was, Kalmar still remains a beautiful area with buildings that have stood the test of time throughout battle.
Kalmar Castle is by far the biggest attraction in the city. The castle contains elaborate bedrooms and ballrooms, and is even surrounded by a moat! If you take a guided tour, you'll be led through an in-depth history of the fortress's importance on Kalmar history by a costumed tour guide!
Kalmar Cathedral was built in a beautiful 17th-century classical baroque design, with a bright yellow facade and rusted green cupola.
Kalmar läns Museum may have a wide collection of art, artifacts, and exhibitions, but the biggest draw is the Kronan, the Swedish warship that sank in 1676. It wasn't discovered for over 300 years and was dug up with thousands of dollars in jewelry, coins, and gold.
Our Favorite Places to Stay in Kalmar

If you are traveling you should ALWAYS have emergency cash hidden on you! Security belts are great because they are affordable and can fit a ton of stuff in them (great for peace of mind!). Check out our favorite travel belt!
#11 – Tyresta National Park
One of the nicer places in Sweden to sightsee!
Mid-size national park and nature reserve

Different hiking trails for all skill levels
Tyresta National Park is just a short drive from Stockholm and a great place to escape the city for a peaceful weekend outdoors. The protected patch of rainforest contains some of the largest and oldest coniferous plants and pine trees in the entire country.
Whether you're coming just to admire the landscape, or to hike through the 55-kilometers of marked trails, you'll be a world away from the bustling city!
Tyresta Village is located at the entrance of the national park. There's a small cafe, a museum, and even a few handicraft boutiques where you can buy locally sourced souvenirs.
Nyfors Trail is an easy 12-kilometer loop that takes you through the glistening Albys lake. Once you reach Albys, you can spend the afternoon at its small cafe sipping a nice cup of tea and listening to the sounds of nature.
Nature Museum is located by the tourist center in the park. From above, it is shaped like the country of Sweden! Although most of the museum is in Swedish, you can still ask the English-speaking guides to explain the history of the park.
Our Favorite Places to Stay in Tyresta National Park
#12 – Jokkmokk
A fascinating education place to visit in Sweden
Town of indigenous Sami-Swedish people

Home to the largest winter market in Sweden
You may not have heard of the Sami people, but this indigenous society has left its mark on Northern Sweden, specifically in Jokkmokk. Situated in the Swedish Lapland, Jokkmokk is one of the smallest northern villages, hovering around 5,000 local residents.
This isolated village is the perfect place to see authentic Swedish-Sami life, where many of the residents still dress up in traditional clothing!
Jokkmokk Winter Market only takes place over one weekend, but it turns the village into a bustling outdoor market that attracts thousands of visitors. You'll find handcrafted art, traditional Sami gifts, and even fresh food stalls. Try the local Sami specialty – reindeer!
Ájtte is a museum dedicated to Sami history and culture. Learn about how the Sami people once lived as hunters, and how their future was impacted by the onset of technology and industrialism.
Jokkmokks Fjalltradgard is a blooming botanical garden located right in the middle of the arctic Swedish Lapland! Although most of the plants are labeled, it's best to come in late summer when the colors are at their most vivid.
Our Favorite Places to Stay in Jokkmokk
#13 – Sigtuna
Founded by King Erik in 970 AD

Medieval churches, castles, and city center
Founded over 1,000 years ago, Sigtuna remains Sweden's oldest city. This charming medieval town is a bustling tourist attraction, with an antiquated historic center filled with shops, restaurants, and cafes. If you're looking to see what Sweden looked like in the 10th-century, visit Sigtuna and step back in time!
Venngarn Castle is a grandiose palace that was once used by the royal family of King Gustav Vasa as well as Princess Sophia of Sweden. With such a royal history, you might be surprised to find out that Venngarn Castle is now used as a health center and rehabilitation center for alcoholics!
Sigtuna Boardwalk runs parallel to the water and is the perfect spot to relax while admiring the landscape around you.
Marikyrkan is a monastery church built in the 13th century. However, it's considered one of the oldest brick buildings in all of Sweden! It survived the test of time when all other stone buildings and churches collapsed around it.
Our Favorite Places to Stay in Sigtuna
#14 – Kebnekaise Mountain
Hiking, ice climbing, and camping

Most popular during winter time (summer is too hot!)
Covered in a white sheet of snow, Kebnekaise is the highest mountain in all of Sweden. Peaking 2,098-meters into the sky, Kebnekaise is located high above the arctic circle and is a glacier playground that attracts outdoor enthusiasts and adventurous hikers.
If you're looking for a thrilling, challenging, but rewarding climb atop Sweden's most famous mountain, then look no further than Kebnekaise Mountain!
Östra Rutten is one of the most advanced climbs on Kebnekaise. Not for the faint of heart (or ideally not done without a guide), Östra Rutten is a five-hour alpine climb up over the icy glaciers.
The Ice Fall is the best spot for those looking to ice climb. The entire fall reaches 100-meters high, so don't forget your ice pick and boots for a memorable and chilling climb!
Kungsleden is the most common trail for hikers looking to experience a sample of Kebnekaise. You only need to walk a short bit through the 450-kilometer long trail which leads you through babbling brooks and flowing streams.
Our Favorite Places to Stay in Kebnekaise Mountain
#15 – Göta Canal
Nicknamed "Sweden's Blue Ribbon"

Over 66 locks for ships and vessels
Flowing over 600-kilometers from the eastern city of Gothenburg to the western Baltic Sea, the Göta Canal is the center of aquatic life in Sweden. It also stretches through two of the countries largest lakes, Vänern and Vättern.
This cross-country canal is actually man-made, taking over 22 years and 58,000 people to complete! Although it's still used by cargo ships to transport goods across Sweden, its also a popular destination for locals and tourists who wish to cruise down the river.
Steamship Cruises through the Göta Canal is the ideal way to see the river and surrounding villages. Usually lasting around a week, the cruises take you across the entire country of Sweden.
The Canal to Coast Food Trip is a foodie lover's dream! This route takes you cross-country and stops at different farms, producers, and restaurants that are situated on the riverbank.
The Berg Locks are five lock gates that raise and lower the boats and vessels that chug through the Göta Canal. Come for a great view of the lake and boats, or to simply enjoy the cafes and restaurants on-site.
Our Favorite Places to Stay in Göta Canal
#16 – Birka
Certainly one of the most exotic places to see in Sweden
UNESCO World Heritage Site

Preserved 8th-century Viking village
If you've ever wanted to live as a Viking, you're in luck! The ancient Viking town of Birka is rich in history and was once the trading point of merchants and traders who sailed the seas all over Europe.
However, the village was soon abandoned by its inhabitants. Birka is now an archeological site where you can experience life as a Viking, from traditional villages to gastronomic restaurants to and historic museums.
The Viking Village is a replicated village of how the Viking's lived back over a 1,000 years ago! Walk from house to house and see where the Viking's slept, ate, and worked during the golden age.
Birka Museum is dedicated to everything Viking! From excavated artifacts to life-size models of Viking buildings, you can learn everything about Birka's history and culture at this fascinating museum.
Take a boat ride around the bordering Lake Mälaren. From the waters, you can see Stockholm's skyline, as well as admire Birka from afar. The boat ticket often includes free entry to the Birka Museum and Village.
Our Favorite Places to Stay in Birka
#17 – Åre
Winter ski town in central Sweden

Over 30 ski runs and slopes
Stockholm might be known for dark winters, heavy snowfall, and icy conditions, but it's also well known for skiing and snowboarding! Åre is a busy and popular ski resorted located in the Åre
Valley 400-meters high. It's only been a tourist destination for roughly 100-years, but the influx of visitors has put Åre on the map of highly desired ski resorts in Europe. Come in the winter to enjoy one of the 30 ski lifts, or simply come to experience the crisp, winter air of Sweden!
Åre Bergbana is an 800-meter funicular that takes you up the Åreskutan Mountain. With some of the most panoramic views in the whole city, you'll be happy to be out of the snow while admiring the surrounding landscape.
Copperhill Mountain Lodge is a boutique hotel located in Åre. Besides being the only design-centric hotel in Scandinavia, it's also the perfect jumping off point for exploring the Åreskutan Mountian and Åre Valley.
Central Åre is the main ski area of the resort. The 20 or so different ski runs should be reserved for advanced or experienced skiers, as the slopes are often steep and long.
#18 – Hven Island
A nice non-touristy place to see in Sweden
Tiny, barely-uninhabited island in the South

Explore by foot or bike
With just over 300 residents, you'll feel as if you have the entire island of Hven to yourself! This tiny island is around 2-kilometers wide, making it completely accessible by foot. Or if you prefer to rent a bike, you can explore the charming, colorful homes that dot the coastline.
You can either reach Hven Island by a 45-minute ferry from Landskrona or directly from Copenhagen. This gorgeous island is rarely occupied by tourists, even during the high season, making it one of the best places enjoy in Southern Sweden.
Bike rentals can be found all over the island. Whether you pick a normal bike, tandem bike, or even an electric one, you'll have a wonderful time cycling through the gardens and coastlines of Hven Island.
St Ibb's Church is one of the two churches on the island. Built in the 13th-century, St Ibb's Church is a popular venue for destination weddings for young, Swedish citizens.
Bäckviken is the busiest village out of the four villages on the island. You can walk along the harbor watching the bobbing sailboats or grab a creamy ice-cream cone at the local parlor.
#19 – Uppsala Castle
Refurbished castle with grand halls and rooms

Several free museums to visit on-site
This 16th-century medieval castle is not just a beautiful work of architecture art, it's also a landmark with a large impact on Swedish society.
It was built as an Archbishop's Castle by King Gustav I Vasa but expanded upon by future powers including King Erik XIV, King John III, and King Charles IX. It's now home to the governor of Uppsala.
Fredens Hus is a free museum that showcases Sweden's impact on international affairs and conflicts. It also contains an exhibit about one of its residents, Dag Hammarskjöld, the former secretary general of the UN.
Roof Walk is a guided tour of the tippy top of Uppsala Castle. Although it's an extra fee, there's no better place for dramatic city views than walking along the roof of the castle.
Vasa Castle Ruins takes you through the damaged rubble underneath the current Uppsala Castle. You'll explore dungeons, dark caves, and eerie hallways as you're lead by a costumed tour guide!
Our Favorite Places to Stay in Uppsala Castle
#20 – Uppsala Centrum
Sweden's fourth largest city

Lively and laid-back atmosphere
The student filled city of Uppsala is one of the most diverse places in Sweden. Home to Uppsala University, (the first Nordic University in the world), Uppsala remains a young but diverse city with trendy bars, cozy cafes, and plenty of beautiful outdoor spaces.
Some of the country's most prominent authors, artists, and lecturers have also lived throughout the city! The city center is quite lively all through the day and is the perfect spot to soak in the architecture and culture of Uppsala.
Uppsala Domkyrkan is the large Gothic cathedral that looms over the city center of Uppsala. It's one of the most well-known cathedrals in all of Sweden and contains the burial sites for members of the Swedish royal family and even the tomb of King Gustav I Vasa.
Medicinhistoriska Museet is a health and science museum built directly inside a defunct psychiatric hospital. Not only will you find tools and equipment used during the 19th-century, but you'll also learn about Sweden's contributions to the medical society.
Bror Hjorths Hus is a free museum dedicated to one of Sweden's most famous artists. His home was turned into a museum that showcases his paintings and sculptures for all to enjoy.
Our Favorite Places to Stay in Uppsala Centrum
#21 – Marstrand
Sweden's fourth largest city
The seaside island of Marstrand is one of the most picturesque places to spend a weekend in Sweden! During the summer months, Marstrand becomes a popular destination for sailing and swimming.
If you prefer to stick on land, then you can still walk through the charming town and harbor where the sailboats are docked. If you're feeling adventurous, stop by the popular nudist beach by Smugglarrännan for some sunbathing!
Carlstons Fortress is a 17th-century stone complex used to protect King Carl X during violent battles during the Treaty of Roskilde. It was also used as a prison, and visitors can explore the depths of the underground dungeons during the guided tour.
Skillen's Lighthouse is located on the northwest side of Marstrand. After hiking an easy trail past rocky boulders and tiny whirlpools, you'll be rewarded with stunning views of the island shores and waters.
The GKSS Match Cup Sweden is a sailing competition that takes place in July. If you happen to be on Marstrand during this time, you'll see floods of boaters and captains racing their way around the island.
Our Favorite Places to Stay in Marstrand
We hope you're inspired to venture outside the big cities to explore the vast wilderness of Sweden. Whether you're sailing around one of the 220,000 islands (yes, we aren't kidding!), or hiking up the snow-capped mountains, you'll experience some of Scandinavia's finest landscapes.
Besides the outdoors, don't forget to soak in the Viking history and progressive culture of the country. From world renown museums to the ancient fortresses and castles, Sweden has something for history buffs and culture seekers as well!
With something for every type of traveler, we know you're going to have a memorable time wandering through Sweden!
***Disclaimer*** Some of the links in this post are affiliate links. This means that if you book your accommodation through the site, One Weird Globe will earn a small commission at no extra cost to you. Your support helps me keep the site going :)
Latest posts by Clair Ricketts
(see all)