Budapest, the famed Hungarian capital, is best known for its 19th-century chain bridge that connects Buda and Pest. After much fighting, in 1873 the name Budapest was given to the area that combined the two villages.
Budapest is known for its strengths in finance, entertainment, arts, media, fashion, research, and technology, making it an incredibly interesting destination to explore.
After planning your trip and all the wonderful activities you'll be getting up to during your stay in Budapest, it's time to decide on the best cheap Budapest hostel for you.
If you're on a budget, you're going to need to find the best cheap places to stay in Budapest, and we're going to help you!
Quick Answer for Cheap Budapest  Hostels
Best overall cheap hostel in Budapest – 11th Hour Cinema Hostel & Apartments
Best cheap hostel in Budapest City Center – Oleander Hostel
Best cheap hostel in Budapest near the chain bridge – Meander Hostel
Best cheap hostel in downtown Budapest – Locomotive Light Hostel
Best Overall Cheap Hostel in Budapest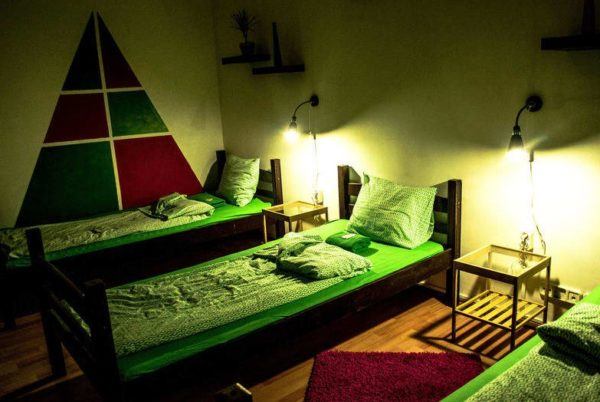 Located in the historical center in a classical building
An easy going atmosphere and a large common area
Free guided pub crawls
This great hostel is within walking distance of most of the prominent tourist attractions and nightlife activities in Budapest! This cuts down on travel expenses and creates a hassle-free holiday experience!
Take part in their free pub crawl, or make the most of the large common area and socialize with fellow guests. This could be considered the best hostel in Budapest.
Be sure to make use of the free wifi, coffee and tea throughout the day, as well as their luggage storage service.
Provides an intimate hostel experience
Plenty of nearby dining options
Make use of the amazing massage service
If you're looking for a very intimate hostel experience, why not try the Aventura Boutique Hostel? This hostel only has 5 rooms, and they fill up fast, so be sure to book well in advance.
Their massage service allows you to relax in an incredible setting before exploring the wonderful city.
There are 3 great dining options in the building, however, if you're on a budget, feel free to make use of the kitchen at any time to make yourself a meal.
Best Cheap Hostel in Budapest City Center
Free laundry after your 4th night at Oleander Hostel
Indulge in free coffee or tea any time of the day
Enjoy a homely atmosphere
Relax at the Oleander Hostel and don't worry about curfews or lockouts. Their easy-going attitude allows you to come and go as you please during the day and night as every guest has their own set of keys.
The cozy atmosphere of this unique small hostel makes it a great place to stay for anyone with a carefree attitude.
Best cheap hostel in Budapest near the chain bridge
Within walking distance of main Budapest attractions
Make friends in the beautiful courtyard
Based in a 19th-century Hungarian building
The Meander Hostel team believes that when you visit their establishment, it should be like coming home after a long time on the road! The hostel prides itself on being a great place to make friends and take a comfortable break from your tiring travels.
Based within walking distance of many of the main attractions in Budapest, it's easy to see why so many travelers love staying at this wonderful hostel.
The Best Travel Backpack EVER MADE!?!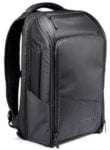 We are obsessed with backpacks – we've tried them all! And our favourite carry on backpack in the WORLD is the Nomatic Travel Backpack. This backpack has revolutionized the backpack industry and will change the way you travel forever :) Check it out here!
Incredibly friendly staff that lead nightly pub crawls
Onsite spacious beer garden
Pop-art murals done by local artists
The hostel prides itself in welcoming party people and lost souls. With that kind of ethos, you know you're going to have fun at the Grandio Party Hostel!
Not only do they do nightly pub crawls but they also take their guests to boat parties, bus parties, host drinking game nights, karaoke nights and open mic nights. At this vibrant hostel, the fun never ends!
Best cheap hostel in downtown Budapest
Conveniently located right near the train station
Surrounded by pubs, cafes, restaurants, and nightclubs
Very centrally located
The Locomotive Light Hostel caters for everyone from party-animals to history lovers! The surrounding area contains plenty of things to do. Old buildings and museums are just waiting to be explored, or if nightclubs are more what you're looking for, get involved in the very active night scene in Budapest!
If dorms are a little too public for your taste, there are private rooms available too!
Unity Hostel has its very own pub on the premises
One of the biggest hostels in Budapest
Choose between private rooms or a communal dorm
Unity Hostel is the perfect place for anyone who loves to socialize. Since the hostel is so big, you'll have the opportunity to meet people from all over the world and from all walks of life.
The hostel is close to many of the main attractions in Budapest. As well as many hidden gems, like underground pubs and traditional spas, that the friendly staff of Unity Hostel will be more than happy to take you to.
Editor's Tip: make friends by staying at a cool hostel in Budapest!
Located in the heart of Budapest
Wonderful Budapest youth hostel
Cheap breakfast provided every day
The beautifully neat dormitories and bedrooms of Marco Polo Top Hostel will make you feel right at home. With a great variety of dwelling options, you can choose the level of privacy you'd like during your trip.
Make use of the free safety boxes at reception to keep your valuables safe during your trip and be sure to enjoy the cheap, yet delicious, breakfast on offer every morning!
Budapest is incredible! There are tons of things to do there!
Eco-friendly and clean hostel
Free wifi for guests to use
3-minutes walk away from the main metro lines
The Treestyle Hostel is close to all the main forms of public transport in Budapest. Making this the perfect base for exploring Budapest's rich past and their vibrant, colorful and exciting present.
The Treestyle Hostel uses environmentally-friendly ways of cleaning and housekeeping. So if you make a positive difference during your visit, this is the perfect place to stay!
Corvin Point Hostel is right in the center of Budapest
Based in an authentic Hungarian house
Free wifi is provided in all of the rooms
This incredible hostel offers private parking just 200-meters from the hostel. This is a service not often provided by hostels in the area, so if you're renting a car or bike during your trip, this is the perfect Budapest accommodation.
Each room is beautifully decorated and it has a distinctly high-class feel. And if you need a hostel that's flexible, you can arrange special check-in and check-out times.
Editor's Note: You can have a great time in Budapest staying at one of the top party hostels!
Hands-on local hosts
Choose between dorm rooms, private rooms or double rooms
Flatscreen TV's and spacious wardrobes
The GoodMo House has thought carefully about all the most pressing needs of a traveler! Spacious wardrobes allow you to live out of the closet instead of out of a suitcase, (a refreshing change for those moving from hostel to hostel).
The hands-on staff cater to your every need and are willing to take you on interesting tours of Budapest city.
A brand new hostel in the heart of Budapest
50-meters from metro, tram and bus stations
Plenty of 'chill-out' spots
The name speaks for itself, a brand new hostel in the heart of Budapest that accommodates young people with a heart for travel.
If you check-in early, you can enjoy free luggage storage before hitting the town for a bit of exploration with one of the helpful onsite staff.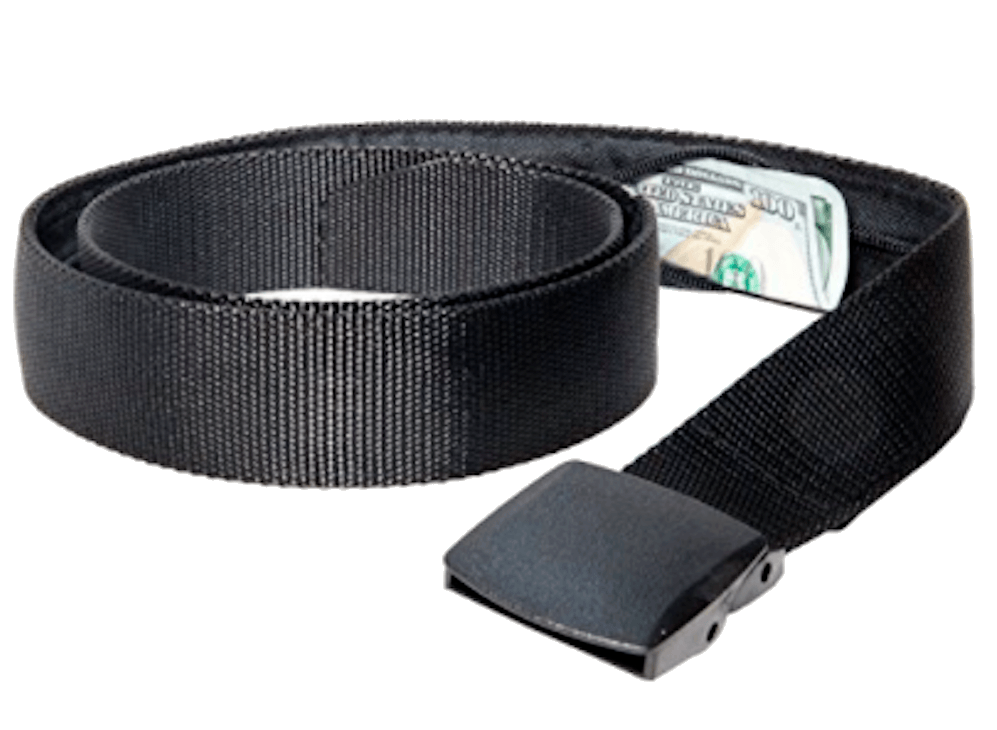 If you are traveling you should ALWAYS have emergency cash hidden on you! Security belts are great because they are affordable and can fit a ton of stuff in them (great for peace of mind!). Check out our favorite travel belt!
Party-orientated hostel
Make use of the free PlayStation and wifi
Take free guided tours with the welcoming staff
Vitae Hostel prides itself in creating a family-like atmosphere that makes everyone, including lone travelers, feel at home.
The staff of Vitae Hostel will take you to a different party or nightlife event every night of the week, making sure to keep things interesting. If you're in the mood for a chilled night in, feel free to play some PlayStation with your fellow travelers or merely make use of the free wifi.
Will you be in Budapest a while? Here's your guide to the top day trips from Budapest for exploring the area!
Very helpful staff available 24/7
This is a party hostel by name and by nature
Connected to a backpackers bar
This hostel is the perfect one for those who are looking to drink at the bar during the day and dance all night at a nightclub nearby. You could consider Retox as the ultimate party hostel in Budapest!
Because of the party-vibe, there are no curfews or lockouts so you're free to party all night long if you wish.
Located in a 100-year old residential building
In walking distance of all major Budapest sights
Unique decoration inspired by different movies
This is a great hostel for those who DON'T like to party! It's the perfect place to get a good night's sleep and feel rejuvenated and refreshed for a full day of sightseeing.
Choose between a 6-bed dorm or a 4-bed en-suite. There are great kitchen facilities, perfect for those who are on a budget and need to eat home-cooked meals.
A diverse group of guests
They often run great accommodation specials!
Make use of the free security lockers
The Mandarin Hostel in Budapest caters for travelers, families and business people looking for a great place to stay while they're in Budapest. Due to the diversity of guests, it's a great place to meet people from all walks of life.
The hostel organizes daily sightseeing tours which are a great way to see the city, especially on a budget!
Newly renovated accommodation
Located right next to the famous Hero Square
Traditional Hungarian pubs and restaurants nearby
The Baroque Hostel is aptly named as it has a distinctly Baroque feel to it! It's conveniently located near the city park for those who like to take morning strolls and has a variety of interesting museums in the area.
It has a beautiful outside area, perfect for socializing and meeting other travelers!
Conclusion
Budapest is an incredible place to stay! There are plenty of museums and art galleries, as well as a myriad of other sightseeing opportunities right on your doorstep!
Now that you know some of the best places to stay on a budget, it's time to book a hostel for your time in Budapest.
Whether it's a party lifestyle you're looking for, or a quiet place to lay your head during your trip, we're sure we've found the best hostels to suit your every need!
***Disclaimer*** Some of the links in this post are affiliate links. This means that if you book your accommodation through the site, One Weird Globe will earn a small commission at no extra cost to you. Your support helps me keep the site going :)
Latest posts by Aiden Higgins
(see all)