Manchester is renowned for its live music scene and, of course, the Manchester United football team, so you're likely heading there to have a good time!
There are many Manchester hostels that are surrounded by great nightlife, pubs, and restaurants and offer easy access to public transport systems to get you to the game or to the arena for a performance!
With many other reasons to visit Manchester – including great museums, art galleries, parks and more – it can be hard deciding where to stay.
We've found the best and most affordable options to take the hassle out of planning your Manchester trip. With all the favorite hostels in Manchester UK and the most affordable rooms for your stay with the best proximity to all the action!
Quick Answer: Best Cheap Hostels in Manchester England
Best Overall Cheap Hostel in Manchester: Hatters on Newton Street
Best Cheap Hostel in Manchester Near the CBD: YHA Manchester
Best Cheap Hostel in Manchester for Nightlife: Selina NQ1
Best Cheap Hostel in Manchester: Salford Arms Hotel
Best Cheap Guest House in Manchester: Birchfields Guest House
Best Overall Cheap Hostel in Manchester!
Offering all guests free breakfast and WiFi in all rooms!
An easy 5-minute walk from Manchester Piccadilly Station
Free walking tours to all the hidden gems offered daily
Hatters on Newton street is an original Manchester hostel that offers guests loads of freebies like daily walking tours, Free Dinner Tuesdays, free WiFi and complimentary breakfast!
They have fun and friendly staff, and the hostel has its very own bar, restaurant, and communal lounge. They also host fun pub crawls every Friday and Saturday night!
Traveling as a couple? Check out our best hostels for couples in Manchester.
Best Cheap Hostel in Manchester Near the CBD!
Located just a 10-minute walk from central Manchester
Boasting their very own cafe bar and a canal-side restaurant
A number of bars and restaurants are within walking distance
YHA Hostel Manchester is a centrally-located hostel. Offering guests regular film nights in the cinema room, tidy communal areas and a cafe bar to hang out and make new friends.
You'll have the option of enjoying an affordable buffet breakfast at the hostel and have many bars and restaurants to explore within walking distance.
Will you be in London a while? Here's your guide to the top day trips from London for exploring the area!
Offers a boutique hotel experience without blowing your budget
Free WiFi in all rooms and communal areas and a large communal kitchen
Located in the heart of the bohemian Northern Quarter of Manchester's City Centre
Hatters on Hilton Chambers hostel in Manchester is just a 5-minute walk from Manchester Piccadilly Station, and has many bars and hidden gems around the area
The staff are friendly and happy to help you with planning your tours around Manchester, or just to chat and hang out and make friends!
The Best Travel Backpack EVER MADE!?!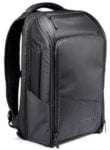 We are obsessed with backpacks – we've tried them all! And our favourite carry on backpack in the WORLD is the Nomatic Travel Backpack. This backpack has revolutionized the backpack industry and will change the way you travel forever :) Check it out here!
Best Cheap Hostel in Manchester for Nightlife!
Located in an area that's famed for its fun nightlife
Lots of traditional pubs and independent bars can be found around the area
Easy access to sports, cultural activities, museums, art galleries and more!
This clean and simple accommodation in Manchester is the perfect place for solo travelers who are looking to meet new people to enjoy the riveting surrounding nightlife!
You'll be right in the middle of all the action in Manchester, whether you're a sports fan, culture vulture, or a shopaholic!
Will you also visit Leeds? Check out where we like to stay in Leeds, England!
Best Cheap Hotel in Manchester!
Simple rooms in a budget hotel above a traditional English pub!
Perfect when visiting Manchester for an event at the Manchester Arena
Great for people catching a match at Manchester Utd or Manchester City
This budget hotel in Manchester is lively and near all the action in Manchester, including its fun and exciting nightlife.
There's a pub downstairs to get a bit buzzed before heading out for a football match or heading to an event at the Manchester Arena.
Looking for something different? Check out our guide to party hostels in Manchester!
Best Cheap Guest House in Manchester!
Located in a quiet area in Victoria Park
A 20-minute bus ride from the center of the city in Manchester
A variety of clean, spacious and modern rooms available to choose from
This great Manchester guest house is perfect for travelers looking for a comfortable and affordable spacious room in a quiet area.
There are lots of nearby restaurants and good local shopping in the area and the guest house provides a cheap buffet-style breakfast each morning.
Heading to London? Save some money with our guide to the coolest hostels in London, England!
Clean and simple rooms with easy access to the city center
Situated above a traditional English pub with great nightlife around
Shared kitchen and lounge or great pub food available downstairs!
The Grapes Manchester is close enough to the city center to see all the Manchester attractions and great shopping areas.
It promises to be a fun night out – with a lively pub located downstairs and great pubs and restaurants around the area.
Quality budget accommodation located just five minutes from Manchester city center
Conveniently near the Manchester Arena and G-Max
Offering the best value accommodation, food, and drinks.
Stay Inn Manchester is an affordable, clean and comfortable option for travelers who want to be close to the city, arena and the G-Max.
Each room is well equipped with TV, hairdryer and free tea and coffee making facilities for guests to make themselves feel at home.
Affordable and comfortable accommodation in newly-renovated rooms
A great place to stay if you're traveling for leisure or work
Easily accessible by car and nearby public transport options
Trivelles Eccles promises a comfortable night's sleep at a very affordable rate in Manchester in a modern cozy environment.
The staff are very helpful and friendly and will be able to assist with any needs you may have during your time in Manchester.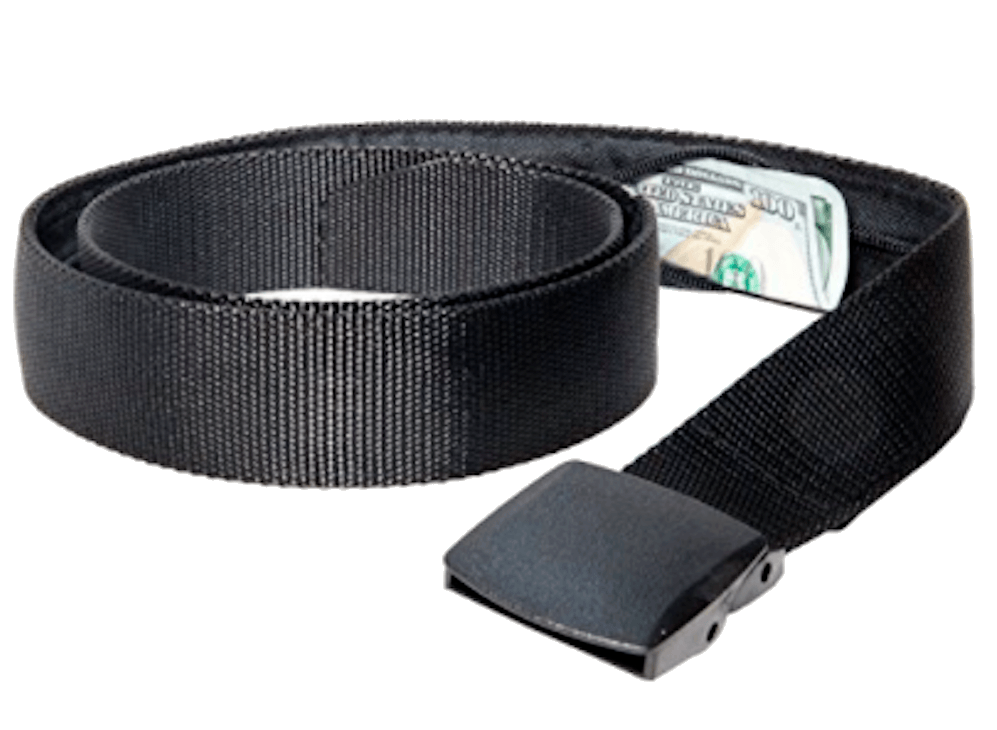 If you are traveling you should ALWAYS have emergency cash hidden on you! Security belts are great because they are affordable and can fit a ton of stuff in them (great for peace of mind!). Check out our favorite travel belt!
Offering 3 types of apartments so you can choose what suits you best
Located in Salford Quays – a cultural hub in the Northwest of Manchester
Find art, retail and recreational venues all around the thriving waterfront quarter
Quay apartments have a variety of rooms to choose from to suit your individual needs and offer elegant budget-friendly accommodation in Manchester.
Located just west of the attractions in the center of the city in Manchester and with easy access to public transport, pubs, shops, and restaurants.
Within walking distance from Salford Central Train Station, and the MEN Arena
Lots of bars and restaurants for entertainment around the area
Free WiFi and free breakfast offered to all guests
The Arena Black Lion is conveniently located near some of the best Manchester attractions like the River Irwell and Deansgate with many pubs and restaurants.
The rooms are clean and comfortable and the guests are able to make use of the free WiFi and free breakfast, as well as tea and coffee facilities.
Conclusion
There are hostels in Manchester, England, to suit a variety of travelers who are visiting the city for many different reasons!
Most of them are close to the city center or have direct access to public transport, and almost all of the options are surrounded by pubs and restaurants to keep you entertained!
Whether you're visiting Manchester to do some sightseeing and exploring, or you're heading to the city for a riveting football match or live performance. There's an accommodation type in this guide that will suit your needs and allow you the best proximity to wherever you
***Disclaimer*** Some of the links in this post are affiliate links. This means that if you book your accommodation through the site, One Weird Globe will earn a small commission at no extra cost to you. Your support helps me keep the site going :)
Latest posts by Aiden Higgins
(see all)