Venice, Italy is a dreamlike city built on the waters of the Adriatic Sea! It's surrounded by elaborate architecture and filled with art-ridden palaces!
No roads, just picturesque canals and a palpable history that dates back thousands of years! This incredible capital of northern Italy's Veneto region should be on every traveler's bucket list, even if it's on a budget!
For exactly this reason, we've compiled a guide that includes all of the most affordable hostels in Venice! This way everyone can experience this idyllic cluster of islands and its iconic waterways filled with gondolas and canal boats.
If you're planning on visiting this pleasant beachside region of Italy and wondering where to stay, we've got you covered!
Here are 17 cheap hostels in Venice to plan your perfect getaway!
Quick Answer: Best Cheap Hostels in Venice
Best Overall Cheap Hostel in Venice – Generator Venice
Best Cheap Party Hostel in Venice – Wombats City Hostel
Best Cheap Hostel in Venice for Co-Working – AO Hostel Venezia Mestre 2
Best Cheap Hostel in Venice with Free Breakfast – AO Hostel Venezia Mestre
Best Centrally Located Cheap Hostel in Venice – La Pescheria Backpackers
Best Cheap Youth Hostel in Venice – Backpackers House Venice
Best Cheap Hostel in the Heart of Venice – Alle Botte
Best Cheap Hostel in Venice near the Train Station – Hotel Giovannina
Best Cheap Hostel in Venice with a Multilingual Staff – Hostel Colombo Venice
Best overall cheap hostel in Venice
The perfect place to stay in Venice with a great view!
Located just off the main island across the water
Friendly staff who are willing to go the extra mile!
This elegantly designed hostel is just minutes away from the main island and offers an incredible view of the famous waters of Venice.
It's ideal for traveling on a budget and is a great place to meet and socialize with travelers in the bar or chill-out areas!
Recently opened designer hostel in Venice Mestre
Contemporary environment which inspired human connections
A place where international travelers can mingle with the locals
This recently opened hostel has put the utmost care into creating a space where travelers can both enjoy peace and quiet, and hang out and make friends and socialize!
The hostel is 10-minutes by bus to the Venice train station and is close to some of the finest attractions in Venice that are out of the central area.
Looking to make friends in Rome? One of these cool party hostels might be for you!
Located 20-minutes from the center of Venice!
Well connected by a convenient public shuttle service
Swimming pool free for guests use
Serenissima offers budget accommodation in clean and comfortable mobile homes, with cabins and bungalows that fit between two to five people.
This property is an easy 20-minute journey into the city center. Some services offered on-site include a bar, pizzeria, pool, and games!
Best cheap party hostel in Venice
On-site bar with happy hour specials and regular events
Laundry and bike rental facilities
The best hostel to stay in Venice for a good time!
This lively hostel is part of a hostel chain with many years of experience that has won many awards over the years!
You can expect a clean environment and a great hostel atmosphere to relax and make new friends after a long day of exploring the amazing streets of Venice!
The Best Travel Backpack EVER MADE!?!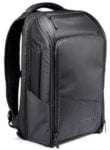 We are obsessed with backpacks – we've tried them all! And our favourite carry on backpack in the WORLD is the Nomatic Travel Backpack. This backpack has revolutionized the backpack industry and will change the way you travel forever :) Check it out here!
Best hostel in Venice for co-working
Close to the Central Station Venezia-Mestre
Good connection to the transport network and major sights in the city
24-hour reception and snack bar
This beautiful hostel is the second of its kind in Venice. It offers great shared spaces for co-working and a variety of different accommodation options – even for pets!
The lobby area offers entertainment like foosball, billiards, books, and even a children's play area! They also have parking spaces if you are arriving in Venice by car.
Editor's Tip: make friends by staying at a cool hostel in Venice!
Well connected to the center with a public bus service
Friendly atmosphere that is ideal for relaxing
A variety of accommodation options to choose from
Camping Rialto is a great affordable base from which you can travel to the center and best sights of Venice, and then return to a well looked after campsite garden to relax.
The property has a bar and pizzeria that looks onto the surrounding greenery, making it the perfect place to relax with a drink after a long day!
Best cheap hostel in Venice with free breakfast!
The perfect place to stay in Venice with free breakfast!
Packed lunch service, snacks, pizza and sandwiches available
Daily bar specials available on site!
This hostel has modern rooms with flat-screen TVs, comfortable beds, and free WiFi for all guests.
There is a stylish bar and a spacious lobby that is comfortable and well decorated, making it the perfect place to relax after a long day of exploring!
Have some time? Get out of the city with these epic day trips from Venice!
Best centrally located cheap hostel in Venice
Free WiFi and free maps available
Centrally located in the heart of Venice
A quaint establishment in a five-hundred-year-old building!
This historic building is now home to a centrally located backpackers that will help you to save on all transport costs in Venice!
This charming hostel has all the conveniences you could ask for and is surrounded by bars, restaurants, and many popular attractions in Venice.
Venice is incredible! These are the most spectacular places to visit in Venice!
Located on the canals with amazing scenery!
Large rooms with romantic views
Each room has a balcony and large windows to enjoy the views
This centrally located hostel offers spacious rooms with incredible views of the canals in Venice! There are large windows with ceiling fans as well as shared bathrooms.
It's located near Ca' d'Oro and San Marco square. It's also close to the biggest shopping area in Venice!
Offering bright rooms with different accommodation types
10-minutes from Venice train station
Fully equipped kitchen and free refreshments including tea and coffee!
This cozy hostel is located just a 10-minute walk from the Venice Train Station and 5-minutes from St. Mark square.
They have a male dorm, a female dorm and a mixed dorm to choose from and the kitchen comes with all of the necessary equipment for your stay!
Need more specifics? Here are the best neighborhoods in Venice to stay!
Located just 500-meters from the Mestre train station
A few minutes' bus or train ride takes you right to the city center!
Staff who'll give you the best tips and advice for seeing the enchanting city!
This convenient hostel has a variety of rooms to choose from that are an excellent value for money in Venice.
All rooms have a private bathroom and air-conditioning as well as TVs and digital safe boxes. The staff will make you feel right at home and give you the best guides to the city!
Best cheap youth hostel in Venice
Located in the middle of the best Venice nightlife area!
Close to all sightseeing attractions, bars, and restaurants
Choice of either private or shared rooms and child-friendly
This homely Venice hostel is an inexpensive option that is in the historic center of Venice, easily reachable from the train and bus stations.
They offer clean rooms with comfortable beds that cater to all types of travelers. Children are also welcome to stay with an adult!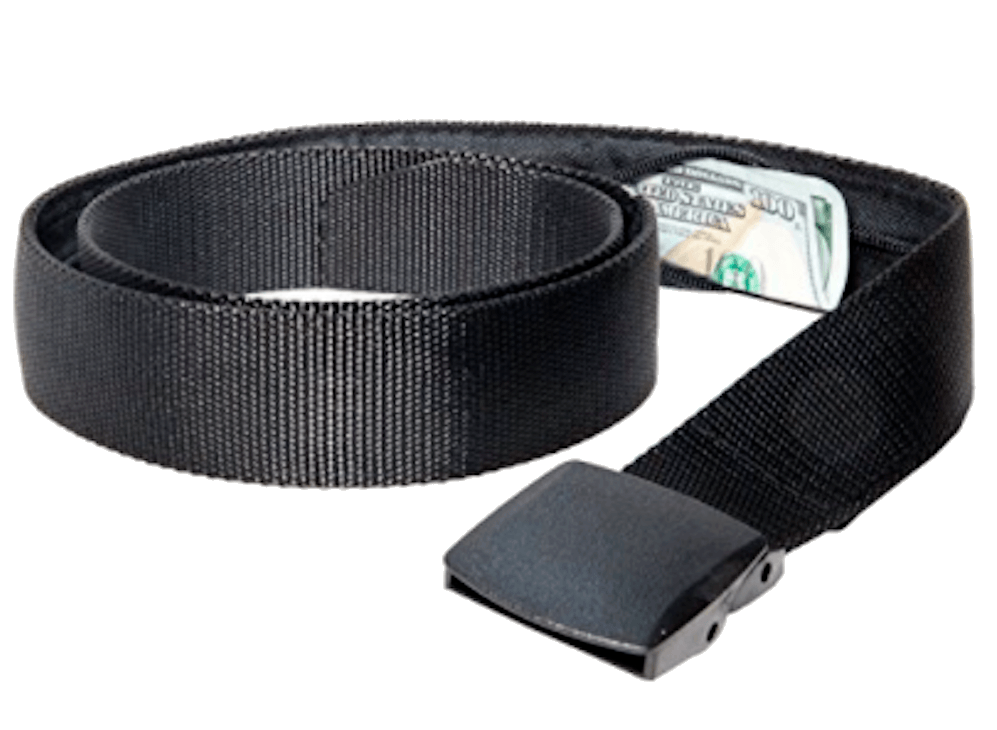 If you are traveling you should ALWAYS have emergency cash hidden on you! Security belts are great because they are affordable and can fit a ton of stuff in them (great for peace of mind!). Check out our favorite travel belt!
Clean, affordable, and comfortable accommodation in the heart of Venice!
Spacious apartments with rooms that sleep between 3 to 8 people
Equipped with kitchenettes, bathrooms, and the internet!
Offering centrally located and clean accommodation in Venice. These apartments are located just minutes from San Marco Square in downtown Venice.
The front desk staff is able to provide all the best city information and will help you to understand the maze of Venice streets, including all the best bars, restaurants, and hotspots!
Best cheap hostel in the heart of Venice
Homely dorm accommodation on a private property
Located right in the heart of Venice!
Free WiFi in all rooms and common rooms.
Alle Botte is centrally located in the heart of the city and is close to all of the most important things to see in Venice!
They are just 10-minutes from San Marco square, where you'll find bars, restaurants, street food, markets and museums to spend your days exploring!
Best cheap hostel in Venice near the train station
Free WiFi all day for guests
Located less than a minutes walk from the train station of Venice-Mestre
Clean and simple rooms or dorms in a 1-star hotel
Hotel Giovannina welcomes all travelers, including backpackers, couples, and solo travelers! They provide clean and simple rooms at an affordable price!
The rooms are tidy and nicely decorated and some offer attached bathrooms and TVs. There is also a terrace for guests who smoke.
Best cheap hostel in Venice with a multilingual staff
Located in Marghera, a small residential area in Venice
An easy 4-minute walk from the Venice-Mestre train station
Offering guest rooms of different types for different needs!
The Hotel and Hostel Colombo offers a quiet and relaxing place to rest after a long day of exploring and sightseeing in Venice!
They are located close to the train station, which makes getting around easy. The rooms are equipped with bathrooms and air conditioning and a TV. There is also a 24-hour reception desk and a bar/breakfast room, as well as a small gym.
3-star hotel with elegant rooms and dorms available
Inspired by the sumptuous Venetian Villas and Palazzos in Italy
Located on the Riviera del Brenta, in the peaceful Venetian countryside
Just a few minutes from the historic center of Venice, you'll find this elegant hotel that offers affordable dorm rooms in Venice!
Amenities at the hotel include a  reception hall, a shared TV room, a bar. There is a restaurant where guests are able to relax during their stay in this elegant and affordable hotel between Venice and the Riviera del Brenta.
Conclusion on Cheap Hostels in Venice:
There's no place on earth like Venice, Italy! Imagine a marble city built on a grand canal that is filled with incredible art and architecture!
This wondrous place with picturesque canals is different in that the city wasn't built for cars. To get around you must walk or take a boat to see Venice's centrally-located attractions.
This makes your choice of accommodation and location an important one, as you want to know you'll be able to really experience this amazing city, and without breaking the bank!
This guide to the best Venice, Italy hostels should help in planning the perfect trip to Venice! These affordable and comfortable places have so many things to offer each and every type of traveler!
We hope you've enjoyed our pick of the best hostels in Venice, Italy!
***Disclaimer*** Some of the links in this post are affiliate links. This means that if you book your accommodation through the site, One Weird Globe will earn a small commission at no extra cost to you. Your support helps me keep the site going :)
Latest posts by Clair Ricketts
(see all)