When it comes to the best hostels in London, we're definitely saying that Clink78 should come somewhere on that list. This crazy hostel has more history than you can shake a stick at, some seriously cool decor, and one of the best hostel bars you're likely to find. Sound good yet?
This place is tucked inside a centuries-old heritage building, has some famous historic connections, boasts period features, an all-you-can-eat breakfast, some unique private rooms, and some proper drink and music based fun down in its awesome basement bar.
That sounds all well and good, but how about we get into the details of this cool hostel with a no-holds-barred review of Clink78? Ok, let's do it!
Clink78

is PERFECT for you if… 
You're looking for a hostel in London with a super central location
You like your hostels to come complete with a cool (affordable) bar
You like a little bit of history in your hostel
Need to save money? Check out the cheapest hostels in London!
Clink78 is NOT a fit for you if… 
There may be a load of beds (over 600!) at Clink78, but it's SUPER popular and still gets totally booked out. In fact that's one of the less favourable things people mentioned in the reviews: being so busy they didn't get to book the type of room they were after. But is that a BAD thing? We think not!
Still, you want to make sure you get the room you want. Nobody wants some awkward sharing situation. So, even though it's a mahoosive hostel, we reckon it's a good idea to book early for this one.
The location makes it VERY desirable too. Why? Because it's a 10-minute walk to King's Cross Station from here, meaning you can get around London like a pro. AND you get to stay somewhere that's part of the city's history too. So, yeah, you better get booking!
What's the best way to book a room at Clink78 Hostel?
Here's the deal…
While there are a TON of hostel booking platforms out there… most of the rooms are overpriced. Also, most hostel websites are poorly designed and don't feel like the most secure place to put your credit card information.
That's why we ALWAYS recommend booking through HostelWorld.
Booking through HostelWorld is simple, secure, and all it requires is a 10% deposit.
But hurry! CLINK78 is a super popular hostel and rooms book up fast! Click the button below to check see the best prices!
Haven't Booked for London? Read up on our favorite hostels in London (for any budget)!
What are Clink78 HOSTEL'S Reviews like? 
Honestly? Well, have to say, the reviews of this place are pretty positive on the whole. People tend to basically love their stay here. Here are a couple of goodies:
"Good hostel with a great communal area, nice beds, lockers and decent security"
"Cute bar area, good for solo female traveler, met new friends easily. And enough bathrooms and showers for everyone"
Mostly this Clink78 is a super well reviewed hostel. And for such a large place that gets loads of people through its door, we reckon that says something. Like, the staff are always available. Wow- with all those bunks and all those guests, that takes some effort!
The good security gets mentioned quite a bit too, which is ALWAYS a great thing :)
What Types of Rooms does Clink78 Hostel Have?
Clink78 is one of London's best hostels so obviously it's going to have a crazy amount of rooms options on offer. They've got beds – and a lot of them (did we mention that already?).
We're talking…
A HUGE 14-bed mixed dorm
4-bed mixed dorm
10- and 8-bed female-only dorms
Smaller twin private room
Basic double room with the luxury of its own bathroom!
The Best Travel Backpack EVER MADE!?!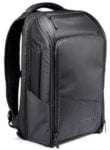 We are obsessed with backpacks – we've tried them all! And our favourite carry on backpack in the WORLD is the Nomatic Travel Backpack. This backpack has revolutionized the backpack industry and will change the way you travel forever :) Check it out here!
Average cost of dorm bed: 

Between £16 and £35 depending on the size of dorm

Average cost of private room: Between £66 and £130 depending on room type
The price of Clink78 is ace for the location. London is a famously expensive city, after all! Compared to others in the area, the per night rates at Clink78 are pretty good.
But there ARE cheaper options out there.
Keystone House Hostel is pretty close by and has dorm beds for around £12 a night, with privates costing upwards of £45. This is a smaller hostel, but the thing is, even though it might be cheaper, the reviews for this place aren't as good the ones for Clink78.
Also in the same neighbourhood, Generator Hostel London's dorm room costs an average of £20 a night; their cheapest private room is £45 a night. Their most expensive is a VERY steep £156! Again, Clink78's reviews are on the whole much better, too.
Don't stop the party! Read up on London's best party hostels too!
What sort of amenities does Clink78 Hostel offer? (Our five favourite!)
#1 – A super vibey basement bar with DJ nights
The bar at this hostel is pretty legendary. Part of this history that makes up this place is the band The Clash (you've heard of them, right?) so this bar is named after the iconic rascals themselves. We love it.
They were put on trial here when this hostel was a courthouse back in 1978. Expect suitably raucous nights, VERY affordable (good) cocktails and a party atmosphere. Perfect for a few drinks and a boogie, we reckon!
Open every night from 6pm to 2am, this is THE place to party the night away after a busy day exploring the city. There's live music and DJ nights on all the time. Throwback Thursday is super fun, super cheesy, and all the old classics never fail to get everybody on the dancefloor.
The best hostel with a bar in London, it's the kind of place that's also perfect for a solo traveller. It's so much easier to meet people and get chatting in a drinky, bar, party sort of situation. There's also a pool table and foosball for epic tournaments. With amazing drinks deals, you won't have to break the bank either.
Creatives take note! Sometimes artists from all sorts of backgrounds use this space for talks and exhibitions as part of the ClinkCREATIVE programme.
#2 – Free walking tours
That's right. Clink78 boasts its very own walking tour and yes: they're FREE! All you have to do is meet down in the hostel reception at 10am and you'll be whisked around London by some very brainy guides.
The people who run the tour love London just as much as you will. You'll get to see all of London's most iconic landmarks, like the Houses of Parliament, Big Ben and Trafalgar Square. Big hitters.
Totally the kind of thing you'd have to pay for if you weren't staying at the hostel, the free walking tour is very decent perk. It's not just a quick tour either: it's a fully in-depth couple of hours look at what makes London so cool.
Learning about the British capital is super interesting and you might even pick up some proper insider Londoner tips, too!
The walking tour is ESPECIALLY great if it's your first time in  London and have literally no idea where to start in the city. Having someone to show you around will make a big difference when it comes to get to know the city, especially if you've only got a couple of precious days to spend here.
Anyone heading to London solo will be able to meet some other travellers on the tour as well, which is a bonus.
#3 – Cool historical interiors
Hang on a sec, what about the HISTORY of this place?! It's not just any old hostel and it isn't just another old building in London. London has a TON of old buildings and so staying somewhere that's over a hundred years old isn't unusual.
But from the moment you rock up to the front steps of the grand, 200-year-old building the hostel's located in, you might be thinking, "Wait a minute, is this… really a hostel?"
Yes. Yes it is. And it has some historical credentials to match. Not only did the uber famous author Charles Dickens work here as a scribe (probably where he picked up the ideas for some of his more colourful characters), but seminal punk band The Clash were tried and fined here back in 1978.
The computer room is set in the ACTUAL courtroom, which still LOOKS like a real life courtroom. Except with the added comedy value of neon lit "Guilty" sign above the judge's chairs.
There's a lot of wood panelling and beautiful floors and it's all very cool. Elsewhere the hostel has high ceilings, decorative alcoves that have been painted a riot of colour from blue and black stripes to bright red walls. Boutique to the max.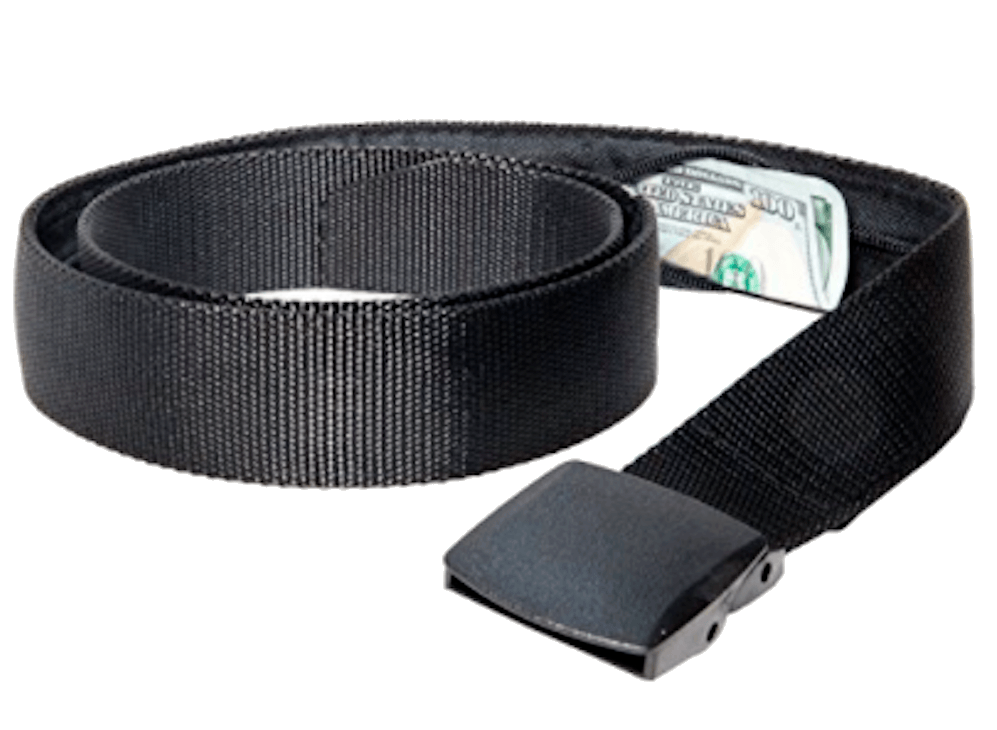 If you are traveling you should ALWAYS have emergency cash hidden on you! Security belts are great because they are affordable and can fit a ton of stuff in them (great for peace of mind!). Check out our favorite travel belt!
#4 – Cheap, all-you-can-eat breakfast buffet
Breakfast is the most important meal of the day. It's true. And we love a hostel that puts on a good breakfast every morning. There's nothing worse than staying in a top hostel only to wake up hungry in the morning with nothing to eat.
Have you ever wandered around a new city in the morning starving, trying to find somewhere that serves food you can actually afford? Because we have and it's NOT a fun way to start the day.
Thankfully the staying at the Clink78 means you'll have the option of tucking into an all-you-can-eat breakfast buffet every morning. For only three British pounds (yes, £3), you can treat yourselves to buttery slices of toast, a load of spreads, fruit salads as well as yoghurt and cereal and juice. Coffee and tea are free flowing too.
Served from 7 to 10am, it's the BEST way to start your day, especially if you've had a few too many drinks in the hostel bar the night before. It's £3 in advance, £4 if you make the mistake of not pre-booking with breakfast.
#5 – The option to stay in a real prison cell 
Being a former courthouse, you have the option to sleep in an actual prison cell at this quirky London hostel. Sure, they might have had a facelift with some fresh colours, but these rooms are DEFINITELY still prison cells.
The rooms are tiny and the bunk beds are basically the same as they would have been (new mattresses, don't worry) – even the steel toilet is still in place but has been converted into a table with a glass top!
There's one plug socket, a small mirror and a tiny shelf. That's it. You could say minimalist. So if you really want to feel a bit of the prison ambience, then we'd say definitely book yourself a night in the ACTUAL clink.
Paying to spend the night in the slammer isn't everybody's idea of fun and there are obviously other options to choose from but, wow: we love the idea of staying in prison cells. They're not cells anymore, guys!
Final Thoughts on Clink78 Hostel 
Clink78 is easily one of London's best hostels. If you're all about staying in a heritage building with some definitive history going on, Clink78 is awesome. Charles Dickens and The Clash are great namechecks. And let's not forget that novelty factor of staying in an actual prison cell. Mental.
Combine that with super helpful staff – even though there's room for hundreds of other travellers here – and a super lively, relatively cheap place to drink (The Clash Bar), and Clink78 is just looking better and better.
Any bad points, which it barely has, are easily ironed out by how unique, fun, secure and friendly the place is. Top marks.
***Disclaimer*** Some of the links in this post are affiliate links. This means that if you book your accommodation through the site, One Weird Globe will earn a small commission at no extra cost to you. Your support helps me keep the site going :)
Latest posts by Aiden Higgins
(see all)