Huge and historic: that's what this New York City branch of Hostelling International is. It is nothing short of one of the best places to stay in NYC. From ace communal spaces of this hostel (including a truly mammoth outdoor patio and garden) to the hundreds of beds, it's a great place to stay.
That's not to mention the location. How does literally a few minutes walk away from Times Square sound? Combine that (and great staff) with an AWESOME atmosphere and you get yourself just about one of the best hostel experiences you could ever have in the Big Apple.
To see just how good it is, join us in our super in-depth review of HI NYC Hostel. We've got all you need to know about this place – and more!
You like the sound of somewhere with cool events
You want to stay somewhere with a huge outdoor area
You're all about that central location
You want somewhere quieter and more laid-back
>> If so, check out NY Moore Hostel
You're more about a cooler, more local setting
>> Instead, you'll love The Local NYC
You'd like a private room
>> Blue Moon Hotel NYC will be your cup of tea
Is there availability for HI NYC Hostel?
This is, like, one of THE coolest hostels in NYC. There's a ton of stuff that makes this hostel super desirable and one of the coolest hostels to hang out. Awesome events, awesome location, and Manhatten's LARGEST privately owned green space… this place is incredible.
Staying here is really going to add to your trip – seriously. In a good way. And that's why it's as popular as it is. That's right: everyone books this branch of Hostelling International and we can see why.
So for less of a chance of disappointing yourself by not being able to stay at this cool NYC hostel, then we would recommend booking way, WAY in advance. This means you'll be guaranteed a bed at this place. Even though it's spacious and not cramped at all (667 beds!), it's still good to be prepared.
What's the best way to book a room at HI NYC Hostel?
Here's the deal…
While there are a TON of hostel booking platforms out there… most of the rooms are overpriced. Also, most hostel websites are poorly designed and don't feel like the most secure place to put your credit card information. 
That's why we ALWAYS recommend booking through HostelWorld.
Booking through HostelWorld is simple, secure, and all it requires is a 10% deposit.
But hurry! HI NYC HOSTEL is a super popular hostel and rooms book up fast! Click the button below to check see the best prices!
Editor's Tip: make friends by staying at a cool hostel in New York!
HI NYC Hostel has an 8.6 score on Hostelworld, which is pretty decent. But more than just the number, we reckon the reviews of this amazing hostel really speak for themselves. Here just a couple of 'em…
"I'd recommend this place to anybody. The staff are incredibly friendly, the inside looks amazing, everything was always clean, never had a problem with security, and the price is worth every penny."
"I loved staying here. The hostel has daily comedy shows and they even took us all out to a really good comedy show and pub crawl. You will love the atmosphere and also the people. The staff are very accommodating and knowledgeable of New York."
Basically that's the general vibe when it comes to the reviews of HI NYC Hostel. There's really not many (if any) bad things to say about it. People love, and we mean really love this place. People are all about the amazing atmosphere here, which definitely matches the high energy city itself.
They love the staff, the central location, the social spaces, the events, the comfy beds… Everything!
What Types of Rooms does HI NYC Hostel Have?
HI NYC Hostel has A LOT on offer – which is saying something for the property premium city of New York! There are a range of different dorms to suit your budget and travel type – and all of them are mixed, male or female only.
Here's what they're packing:
Bargain friendly 12-bed dorms
10-bed dorms (pretty cool interiors)
The mid-range 8-bed dorms
Comfortable 6-bed dorms
Top of the range 4-bed deluxe dorms
The Best Travel Backpack EVER MADE!?!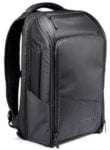 We are obsessed with backpacks – we've tried them all! And our favourite carry on backpack in the WORLD is the Nomatic Travel Backpack. This backpack has revolutionized the backpack industry and will change the way you travel forever :) Check it out here!
Average cost of dorm bed: 

Between $35 and $56 depending on the size of dorm

Average cost of private room: They don't have private rooms on offer
It's New York. It's not going to the cheapest of places. But then again, this sort of price won't exactly be breaking your bank. For what you get at this branch of HI, we definitely think it's a good deal.
It's affordable – but there is MORE affordable in the same area.
For something cheaper, nearby you will find Broadway Hotel N Hostel. It's in basically the location with dorms from $33 and private rooms from $63. It may be CHEAPER, but it's not quite as nice, it's more mature and at the end of the day isn't as well-reviewed as HI NYC Hostel.
But if you feel like spending a little bit more on your hostel accommodation in New York City, then you could opt for the International Student Center. It's located in one of those historic, brown-stone buildings so you can feel like you're in a movie. It's $40 upwards for any sort of bed here.
Let's narrow it down! Near Times Square New York are some of the best hostels!
What sort of amenities does HI NYC Hostel offer? (Our five favourite!)
#1 – Manhatten's largest privately owned green space!
We just HAD to include this one – how could we not? Literally having the biggest privately owned green space in Manhatten alone, hostel or not, is a big achievement. We just can't even. It's amazing.
And it isn't just some scrap of a garden or anything like that. Nope. This place is honestly, HONESTLY, such a beautiful little outdoors space. A brick patio with planters full of trees and bushes, with benches and tables spread around, and even some lights strung around the trees and between the buildings to really make it feel special at night.
Hostel goals. Seriously.
It's not just a beautiful space in itself though, but this being a New York City backpackers hostel it makes for an amazing communal area. We're talking especially in the summer, when the city hots up and when people will be taking advantage of the summer vacation to travel around.
You can't really get much better in terms of a social space with this garden. It's like a mini public park, a mini Central Park dare we say. Don't tell us you're not impressed by this because, as you might be able to tell, we really, REALLY are!
#2 – Regular events to get you hyped
A hostel wouldn't be a good, social hostel if it didn't have events to get you involved. Thankfully HI NYC Hostel has this figured out with a literal ton of different events going on daily. You won't be getting bored anytime soon, let's put it that way!
First of all, to get acquainted with the Big Apple, there's a guided walking tour of the city – especially good if it's your first time here and makes for a great introduction to the top sights. You WILL feel like you're in a movie, by the way!
In the evenings there's often stand-up comedy and improv. There's also variety shows put on in the theatre room (yes, they've got one of those as well). This is such a unique thing for a hostel but it pays homage to NYC's comedy tradition.
There's also the pub crawl. Of course there's a pub crawl. This way you get to not only meet people but get to sample the delights of New York's nightlife with a local.
And for something a little bit more lively, on Friday and Saturday nights, there's nightclub events. If that wasn't enough, there's seasonal events like a Halloween Party and taking you to NYE at Times Square top it all off.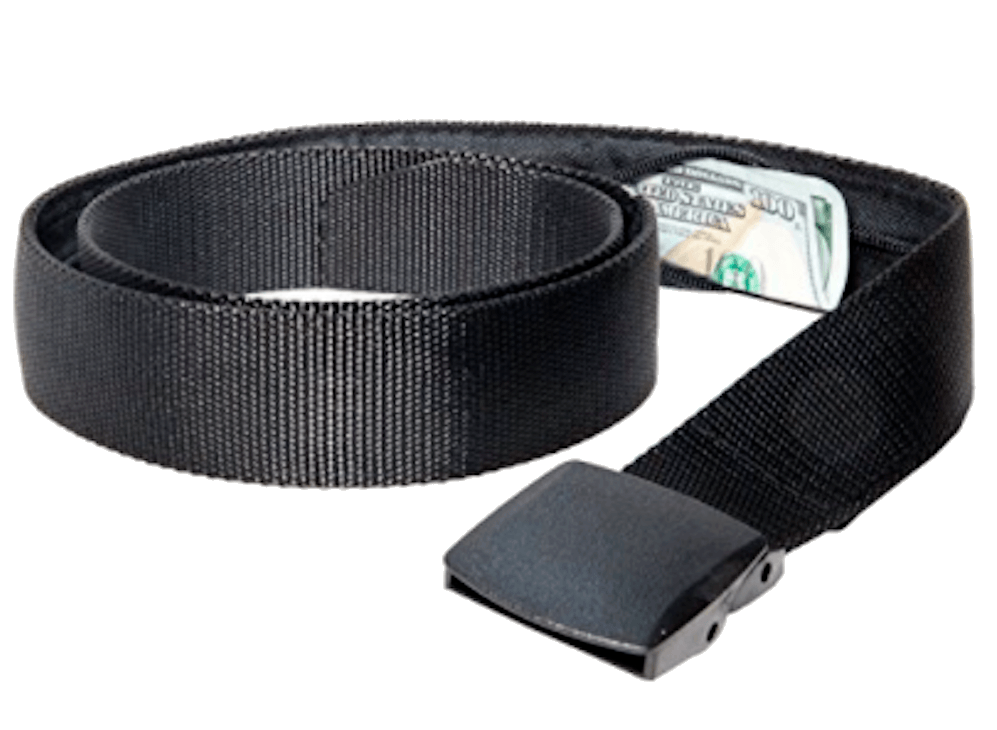 If you are traveling you should ALWAYS have emergency cash hidden on you! Security belts are great because they are affordable and can fit a ton of stuff in them (great for peace of mind!). Check out our favorite travel belt!
#3 – HUGE fully equipped communal kitchen
New York City is pretty expensive. There's no getting around that. And you're staying at a branch of Hostelling International; we don't imagine you'll be eating out every day and night. Maybe you will, but that's no way to keep to a budget!
HI NYC Hostel have you covered though. They've got a HUGE, fully stocked, fully equipped communal kitchen for you to use. It's a load of different cookers, multiple microwaves, hobs and so many cupboards full of all the stuff you could need. With its stainless steel countertops, it feels pretty professional actually!
This way you can keep to your budget, very easily. Just pop out to the supermarket, grab some cheap ingredients and rustle up something tasty in this monster of a kitchen.
Seriously: there's SO much space in this kitchen. And it's also a great communal area. Next door is our favourite bit though, it's a diner-themed dining area where you can enjoy the fruits of your labours and share a meal with some new hostel buddies.
Not all good hostels have a kitchen that's THIS good. No having to wait to cook, no awkward cramped spaces, just pure, unadulterated kitchen. Did we mention it's huge?!
Need to save money? Check out the cheapest hostels in New York!
#4 – So many cool spaces
HI NYC Hostel is set in a massive historic building. Because of that not only is this place just insanely spacious (we talked about the mental kitchen, and the huge outdoor space, right?), it's also got some incredible communal spaces for you to kick back in – and for events, too.
Let's kick things off with the games room. Another big space, this lounge area has a pool table, a load of seats to chill out on, and even an old-school British telephone box to play around with. There's even live music held in here. Yes, really!
Then we have… the ballroom. A lifesize ballroom. You can really feel the history of the building here, with chandeliers and pillars and all that. It's awesome and a great spot for events.
There's also another great communal space in the form of the cosy loft area. This has circular leather sofas and cute areas to read a book, chat to fellow guests, or simply catch up on some admin. Next up: the theatre. An actual theatre. Sofas and a large TV – check. Here's where you can enjoy some movies.
It's basically incredible the amount of rooms going on here. We're fans.
#5 – Onsite cafe/restaurant for your food needs
When you're in need of a pick me up coffee, a pastry, or some other snack – and you can't be bothered to go outside, what better thing to be presented with at this top NYC hostel than its very own cafe and restaurant?
There's a load of tasty stuff here. Paninis, cakes, croissants – you name it, they (probably) have it. You almost won't even have to go to a New York deli to get a feel for it here. The coffee here is actually pretty good too.
The cafe setting definitely lends itself to people who feel like getting a bit of work done. It's a good space for digital nomads or anyone who just wants to sit for a while with a coffee, some pastries, and read a book or just scroll endlessly through Twitter and Instagram.
There's not only that though: it's here where you can get involved in the breakfast.
Yep. Much better than wandering around looking for somewhere non-touristy to eat getting more and more hungry, for just $5 you can get a ton of eggs, American style pancakes, toast, coffee and other breakfast favourites – super cheap for what you get. We like this area more and more!
What an awesome hostel. Sorry, but it really is. The historic building alone is enough to get us pushing that "Book Now!" button. The cleanliness and everything else is basically just a bonus. A really, really, really amazing bonus.
It may not be coolest of hostels or the most boutique. Obviously not everyone's going to like it – since it's pretty big and all, and it's pretty youth-oriented. But for the events, the atmosphere, the location, the SPACE of this monster hostel, it's a winner.
This youth hostel in NYC is for people who want their first time in the city to go with a bang. It's super social, it's super fun, and you'll have pretty much the best time ever staying here.
***Disclaimer*** Some of the links in this post are affiliate links. This means that if you book your accommodation through the site, One Weird Globe will earn a small commission at no extra cost to you. Your support helps me keep the site going :)
Latest posts by Clair Ricketts
(see all)