The Dominican Republic is the varied Caribbean nation that's famed as much for its beaches and resorts as it is for its inland terrain. Think savannah, rainforests and even the Caribbean's tallest peak, Pico Duarte, soaring above it all at 3,068 metres above sea level.
However for all its package holiday fame, family-friendly atmosphere and ample opportunities to get well off the beaten track, there's a darker side to the Dominican Republic. Crime can be a real issue here, from petty pickpocketing to pockets of violence, that may discourage you from visiting.
There can certainly be some unsafe areas dotted around this country, so we here at One Weird Globe have decided to create this guide to staying safe in the Dominican Republic. We will be looking into how to catch a taxi safely, what not to do in touristed areas, and a whole lot more.
So whether you are a solo female traveller looking for some travel tips, or if you are a family wondering how safe this country really is for your children, look no further than our guide to give you all the information, tips and insider knowledge you could want.
Is it safe to visit Dominican Republic right now?
Though there may be some safety concerns regarding the Dominican Republic, these have certainly not deterred the everyday tourist. It's the most visited Caribbean nation; in 2017 alone this small country welcomed 5 million visitors to its shores.
There's something of a history with tourism in Dominican Republic, too. When it all started kicking off between the 1980s and '90s, the number of hotel rooms skyrocketed from 8,000 to over 45,000.
The history of tourism alone, and the present figures, show that a lot of tourists think it's safe to visit Dominican Republic right now. It's the main driver for the country's economy.
This is both a good and bad thing. Good in that it means it's made to be safe enough to visit, but bad because – unfortunately – more unsuspecting tourists often means more petty crime.
The large difference between the haves and the have-nots in Dominican Republic, the level of poverty, is visible outside of resort areas. Sometimes you may see people carrying weapons. Violence, gang culture and drugs play a part in what makes this country not the paradise you were imagining.
Being aware of things like the abusive sex industry in Dominican Republic, the fact that around 20% of the population survives on $2 a day, is important. For the most part, however, you as a tourist will be safe.
Safety Advice – 23 Safety Tips for Traveling to Dominican Republic
When a lot of tourists meet up with a lot of poverty, it can be the recipe for bad things to happen. Petty crime certainly can be an issue, primarily outside of resort areas, but there's also the natural world to consider.
It's easy to make a mistake if you don't know about the country you're visiting. To help you stay aware, alert and secure, here are our top safety tips for travelling to the Dominican Republic.
Be aware of pickpockets.

Pickpockets operate in urban areas like markets and tourist hotspots. Knowing they exist is the first step to avoiding them.

Don't walk around with expensive items on display.

Having your wallet easily accessible, wearing expensive jewellery, or even just being on your smartphone the whole time, will make you more of a target for opportunist thieves.

Careful with your bags at cafes and restaurants.

Don't leave bags, backpacks, handbags, or anything like that, on the backs of chairs at cafes and restaurants; this makes them easy to steal.

Secure your belongings. Drive-by theft, where people quickly lean out of car windows to steal your bags, does occur. Make sure to wear bags across the body and on the opposite side to the flow of traffic.
Take extra care in larger cities.

In places such as Santo Domingo, tourists have been mugged at gunpoint and knifepoint during daylight hours. This has mostly occurred in residential areas, so stick to well-trodden parts of town.

If someone does try to rob you, don't resist.

This will more than likely lead you to harm and occasionally attackers carry concealed weapons, so you might not see the actual risk involved.

Be careful taking money out at ATMs.

Be aware of who is around you and keep your wits about you. It may be better to use ATMs inside.

Do not get into unregistered taxis.

Getting into a cab without a license can be dangerous; read our tips on taxis in Dominican Republic further down.

Don't get involved with drugs.

If you're caught the penalties can be harsh. You'll be held in detention and the court process can take years to go through. Our tip? Keep away.

The sea can be dangerous.

Take care when swimming in the sea as rip tides can be very strong. Search and rescue equipment isn't always available, and nor are lifeguards.

Do not go swimming under the influence.

This almost always seems like a good idea at the time, but it can be very dangerous. This goes for swimming at night, too.

Check the safety standards of adventure sports companies.

Everything from trying out a watersport or going on a boat trip, to hiring out a quad bike, means going through some sort of company. Only use reputable vendors and make sure you're not getting onto overloaded boats without lifejackets.

Be aware of hurricane season.

This runs from June to November and can bring heavy rains and flash flooding. You should ask about the weather forecast and swimming conditions during this period. Travel plans can also be affected.

Know what to do in the event of an earthquake.

Though not very common, earthquakes occasionally occur in Dominican Republic. Hit the ground, hide under something solid and structural, and head to higher ground if you're on the beach in case of tsunamis.

There is a tourist police presence in the most popular areas. In Punta Cana, for example, there are tourist police called CESTUR who patrol the streets and beaches; know that they're here to protect, not scare you.
Protect yourself against mosquito bites.

Not only are mosquito bites annoying, but there have been cases of Chikungunya virus and Dengue fever. Cover up at dusk – and at damp areas with standing water – apply repellent with DEET and burn mosquito coils if you've got them.

Be aware of religious and cultural sensitivities.

Dominican Republic is a predominantly Catholic country with strong Evangelical communities, too. Things like public displays of affection between same-sex couples can offend conservative mindsets here.

Steer clear of protests.

These don't usually affect tourists, but if you come across a political demonstration or protest of any sort, we would suggest that it's best you don't get involved.

Know about the sex trade here.

Many sex workers in the Dominican Republic are underage; here, it's an abusive industry that takes advantage of poverty-stricken people. HIV and AIDS also persist.

Take care anywhere near the Haitian border.

Robberies have been known to occur in the relatively remote border area.

Don't mention Haiti.

There are contentious issues with immigration from Haiti to the Dominican Republic. There's historical mistrust and a complex relationship between the two countries.

Get a sim card that works in the Dominican Republic.

Having a working smartphone with data whilst you're here will help you get around and keep in touch with people.

Learn some of the local language.

A few words of Dominican Spanish could help you out in a sticky situation.
Pssst! Did you know that the food in the Dominican Republic is dangerous…dangerously delicious! Read more about Dominican food and drinks! 
Dominican Republic travel insurance 
While Dominican Republic is visited by millions of tourists and is relatively safe, you absolutely NEED to travel with insurance! Traveling with insurance is a must for any area of the world, and is the best way to keep you and your belongings safe (and not to mention jus give you some peace of mind!)
We've tried all of the insurance companies and World Nomads is easily our favorite – plus they've got some affordable policies just for Dominican Republic! Fill out the form below to get a quote :)
How to keep your cash safe in Dominican Republic
Losing your money whilst abroad is not only an annoyance – it can actually end up putting you in a bad, potentially unsafe situation. You may not be able to pay for food, travel, or accommodation, which makes for a stressful time.
And that's not something you want whilst you're on vacation. You might be at fault, someone may steal something from your room, you may be pickpocketed or even robbed: either way it's a big worry for any kind of traveller.
That is why we always recommend wearing a money belt.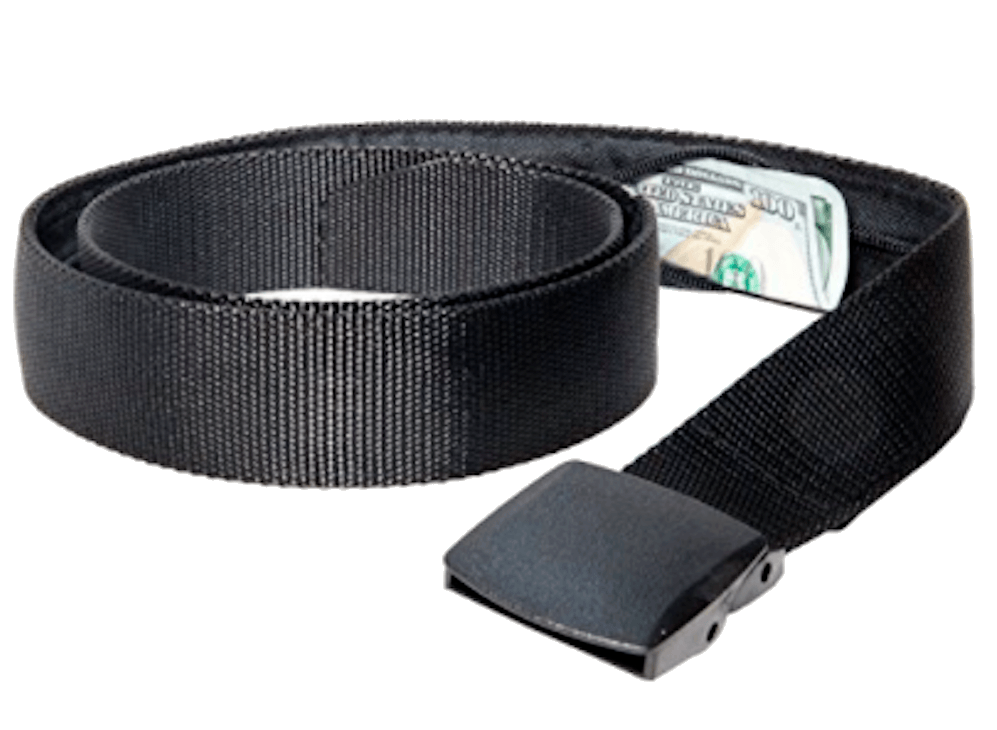 If you are traveling you should ALWAYS have emergency cash hidden on you! Security belts are great because they are affordable and can fit a ton of stuff in them (great for peace of mind!). Check out our favorite travel belt!
It's a simple solution to the age-old problem of petty theft. Having a money belt means not having money on display that can be stolen without your knowledge, and that can only be a plus.
When it comes to exactly what money belt you should be purchasing, there is a lot of choice out there and it can be a bit discouraging. Don't worry though: we're here to recommend the Active Roots Security Belt.
Gone are the unnecessary pockets, gone is the discomfort, gone is how obvious money belts can look under clothing. Instead, the Active Roots Security Belt looks and acts like a real belt, just with one difference: a hidden zipper pocket.
Keeping your cash safe in the Dominican Republic couldn't be more simple. Put your money you need for the day in the Active Roots money belt and you will always have at least some money to fall back on, whatever happens.
Are the taxis safe in Dominican Republic?
When it comes to taxis, anywhere around the world it's possible to have issues. Everything from the danger of getting into an unlicensed taxi, to notorious scams designed to rob you of your petty cash, taxis are often fraught with annoyance.
Of course, you're bound to be wondering whether or not the taxis are safe in Dominican Republic. To help you out we've put together a mini guide so you can get from A to B with the least amount of hassle possible… 
Local cabs are cheap.

But there are other costs involved. For example, they can be in a state of disrepair (which is more alarming than actually unsafe). Robberies have been known to occur too, so keep valuables out of sight and secure.

Tourist taxis are more expensive. These are recommended, however. You can't hail these off the street; instead, you'll find them outside parks, malls, hotels, and the airport. They are yellow with a taxi sign on the roof. They are particularly recommended for airport transfers in the Dominican Republic.
Negotiate the price before you get in.

The taxis in Dominican Republic don't have meters so be prepared to agree on a fare. We wouldn't recommend taking the first option as this will almost always be higher than you need to pay.

Carry small denominations with you.

Taxi drivers either won't or will pretend not to be able to change larger bills. We'd advise carrying small bills with you, especially when taking taxis, so you don't lose your larger ones to drivers with 'no change'.

If you're worried, ask your hotel.

They'll certainly be able to call a taxi for you, or alternatively, you can ask about a recommended company that you can call yourself.

When call a taxi make sure to ask questions.

Once you book you'll be able to ask what the colour, make and registration plate of the car that's coming for you will be. You will also be able to confirm the price over the phone.

Uber and Cabify are also great options.

If you don't feel like using taxis, Uber is available in Santo Domingo, Santiago and Puerto Plata. Cabify is only available in Santa Domingo. They're both popular apps as the cars are usually in good condition and the fares are reasonable. Make sure you get in the right car, however.
Is public transportation in Dominican Republic generally safe?
In order to get around this Caribbean country, you may want to use the public transport. There are actually a range of options to get around, from the Santo Domingo subway system, all the way to long-distance coaches and buses.
The public transportation in the Dominican Republic is safe, generally speaking, but here is a rundown of what's on offer here so you have an idea of what to expect… 
Publicos
Also known as conchos these are basically public four-door cars that run along set routes. They work like shared taxis and you can get them to stop anywhere along a designated route.
These can be good for getting around big cities and small towns, and are much cheaper than private taxis, but be warned: you will be squashed in. Keep an eye on your personal belongings.
Motoconchos
Motoconchos or motorbike taxis are quite ubiquitous. You will see many locals speeding around on the back of motorcycles. They're quite a good way to get around, having the ability to zip past traffic, which is especially handy in cities like Puerto Plata and Santo Domingo where traffic can be heavy.
Be aware this can be a pretty dangerous way to get around. Although it's very cheap, it's unlikely the driver will provide you with a helmet – even though it's a legal requirement.
Official motoconchos drivers wear a neon coloured vest. Ask your hotel for a recommendation.
Guaguas
Guaguas are often white mini vans that take you around routes that weave through cities. They can also run long distance, too.
They have scheduled routes, but they stop a lot and tend to squeeze the passengers in (around 20 people). If you want to get to your destination quickly, get an expreso – you'll know them from the signage that says as much.
Note that they're not very comfortable. Have small change ready as it's best to pay the exact amount quickly.
Private coach bus service
If you're travelling around Dominican Republic, you'll probably rely on these to get you between the different urban hubs around the country. The private coaches are modern, have aircon, and some even have wi-fi.
It's important to get to your coach at least one hour before departure, to ensure you get a seat. Do some solid research on what companies are recommended – some are definitely nicer than others. Fares range from around RD$200 to RD$500.
Santo Domingo Subway
One of only two subway systems in the entire insular Caribbean (the other being in San Juan, Puerto Rico), Santo Domingo's subway system is modern and easy to use.
There are two lines serving 34 stations, but there are only a few stations that are convenient for seeing the tourist sights; such as Casandra Damiron station on Line 1, good for museums, and Line 2's Pedro Mir stop, which puts you near the Agora Mall.
Boleto Viajero is a contactless IC card system that can be reloaded for an easier way to get around. Grab one at a station for a deposit of RD$60.
For the most part, the Santo Domingo subway is safe to use – probably one of the safest ways to get around in the country. Be careful of journeys late at night (it runs from 6am to 10:30pm) where you need to walk back to your accommodation.
Is the food in Dominican Republic ok to eat?
Dominican Republic has a good food scene. With indigenous Taino influences mixing with Spanish and African culinary traditions, the cuisine here is a flavourful Caribbean-meets-Latin America affair. 
The food in the Dominican Republic is ok to eat (generally), but to help you avoid any possibility of travellers' diarrhoea, food poisoning or an upset stomach, we have a few tips to keep you and your stomach safe… 
Choose fruit you can peel yourself.

The idea of pre-peeled and cut fruit might be appealing if you're feeling lazy, but you should opt for stuff you can peel (and wash) to your own standards. Bananas, avocados, oranges – all good peelable fruit.

Be wary of eating dairy products.

Dairy products in the Dominican Republic tend to not be pasteurised, which can cause an upset stomach. Read the labels and be careful if you're buying dairy products from a street vendor.

Steer clear of raw or uncooked food.

This goes especially if you are not eating from a high-end restaurant. Everything sushi to salads could well be suspect; with no cooking process, there's no possibility of killing bacteria that may be present.

Stick to freshly cooked hot food.

If you're looking to eat meat or fish especially, having it cooked freshly and served to you piping hot is a good way to ensure no germs get to you.
When it comes to street food, make sure you can see the cooking process.

Seeing things cooked in front of you, preferably very hot, will ensure that you don't get ill from food that has been sitting around pre-cooked all day. You'll also be able to see if good practices are being followed, like handling money with the same hands that prep the food.

Fish must be fresh.

Food poisoning from fish that is no longer fresh can be horrible. If what you're about to eat smells or tastes funny, stop eating.

Avoid ice cubes.

Since the water isn't safe to drink (see below), chances are the ice cubes won't be much good for you either.

Go easy when you first arrive.

There's lots of different types of food and seasonings that you and your stomach won't be used to. It's more than likely this will result in more trips to the toilet than usual. Your body will need to get accustomed to the diet, so don't try to eat everything in your first few days.

Keep your own personal hygiene intact.

One of the main things you can do to avoid getting ill is simply to wash your hands.
However, it's more than a little bit of diarrhoea that's been causing a problem for visitors here. There have been some issues in resort hotels with buffet food and soft drinks from minibars, and a spate of tourist deaths plus many reports of illness related to this.
In response, the Dominican Republic Minister of Tourism has announced that hotels will be required to "provide inspectors with detailed food handling protocols as well as confirmation on all food and beverage suppliers."
Traveling around the Caribbean? These are the BEST places to visit in Jamaica!
Can you drink the tap water in Dominican Republic?
To be blunt, no: you can't drink the tap water in the Dominican Republic. It's just not safe. Instead, do as many others do here and opt for bottled water instead.
You could also buy some water purification tablets or you could boil the tap water it to purify it (around 1 minute of vigorous boiling should do it). Alternatively, some hotels may offer filtered water.
Taking your own refillable water bottle, so you don't have to keep buying plastic bottles, is a good option. One we like, the Active Roots Water Bottle, keeps your water nice and cold, which is great on a hot day at the beach.
Is Dominican Republic safe to travel to alone?
Travelling alone is a good option in Dominican Republic. There's a nice mix of beaches, natural scenery and culture that you're not likely to get bored of – even by yourself. Resorts and other types of accommodation make it easy to meet other travellers.
That's a good thing because whilst solo travel is awesome, it's easy to lose sight of why you're doing what you're doing sometimes. Meeting other people, chatting, eating and drinking together, and maybe even making a good friend, is a good cure for the jaded solo traveller.
Though you get to see the world on your own terms and become a truly independent person as you travel solo, and though Dominican Republic is safe to travel to alone, there are certainly a few things to watch out for, so here are some tips… 
Find the right accommodation for you.

There's the opportunity to stay in all sorts of places in the Dominican Republic. From an all-inclusive resort to an Airbnb or guesthouse, there's something for everyone.

Read reviews.

Make sure you read what people are saying about where you feel like booking. If you want something social, make sure people said it was social; pay special attention if people say it's good for solo travellers, or that the staff were awesome.

Get involved with a travel group.

You can find these groups in many places, especially on Facebook. In such travel groups, you can get advice, support and even meet up with fellow travellers in the same corner of the world you're in.

Make sure your phone is loaded with apps.

Make sure that you have apps such as Google Translate, XE Currency Converter, Google Maps, and Maps.me, ready to go. This will help you get through at least some challenges you may come across.
Get to know the people you're staying with.

Put yourself out there and try to get chatting to the staff, other guests and owners of hostels or guesthouses. It'll be good for your mental health – and good for getting some travel tips for the area, too.

Travel to Santo Domingo at least once.

This is a good place to meet other travellers and tourists alike as it's the most visited city in the whole Caribbean.

Try to pack as light as possible.

If you plan on travelling around the country, especially. Having one pack means being able to get around much more easily, smoothly and with less of a chance of attracting attention with a load of baggage.

Be wary of overzealous solicitations.

Solo males travelling alone may potentially be targeted by women and men in the sex trade. Be aware that the touting can be quite full-on in certain areas of towns.

Keep in contact with other people.

Having your family and friends know where you are is a lot better for your safety than nobody knowing what your travel plans are.
An important part of solo travel is not pushing yourself too much. It can be easy to try to tick off everything in the guide book, it can be easy to have too much fun (drinking too much, we mean), and it can be easy to be roped into something you don't want to do.
Be kind to yourself and give yourself time if you feel like you need it. And remember, though you have our travel tips, anywhere in the world can be dangerous – especially for someone travelling by themselves. Be smart and stay aware to avoid putting yourself into unnecessary danger.
Is Dominican Republic safe for solo female travelers?
Though as a female you can practically travel anywhere in the world, you will also have to do so on a higher level of alertness than male travellers.
Dominican Republic is safe for solo female travellers, but that doesn't mean there aren't some things you should be cautious of. For the most part, it depends upon where you stay and what activities you're going to be doing. 
Expect to receive some attention.

Women travelling by themselves will get some form of attention from men as they walk by. Hissing to get your attention and calls of

hola

is more of an annoyance than anything else, but it's something to be aware of.

The best way to deal with catcalling…

is to ignore it and try as best you can to avoid the person who is doing it.

A good way to lessen attention and sexual harassment is to dress conservatively.

Looser fitting, less revealing clothing is the best bet. Dressing like this can work as a defence against the hassle you may receive otherwise.

Follow your instincts.

Not everyone is going to have the best intentions if they start talking to you out of the blue, so treat strangers talking to you suddenly as suspicious. Follow your gut with situations that don't seem right.

Dominican Republic has a phenomenon called sanky-pankys.

These are young, good-looking local guys who try to find themselves a foreign woman to target in order to receive monetary benefits like good meals, presents and cash. Older women will often be more of a target.

Rape, assault and sexual aggression do occur. Even in beach resort areas; hotel employees and other guests have been known to be implicated. If something happens to you, report it to your embassy immediately.
Do not walk around by yourself or travel at night.

You will be more easily a target of all sorts of crimes as a woman by yourself after dark.

Don't leave your drink unattended.

Though you probably already are careful with your drinks, it's important to keep an eye on your drink if you're out as drink spiking isn't unheard of here. Similarly, don't accept drinks from strangers.

Dominican men can be quite aggressive at bars and clubs.

Rather than go out at night by yourself, it's much better to make some friends and head out with them.
A big part of solo travel is research, and as a solo female traveller research should be one of your number one priorities. Look hard into everything from finding secure accommodation that's comfortable, social and female-friendly, to what areas of the country are safer for females.
Staying at a resort and going on a tour would be a good option if you're worried about venturing out into the sometimes quite unsafe world of this country. You'll get to lap up sunshine and sea, eat delicious food and make friends around the pool and in the bar – all in the same place.
Is Dominican Republic safe to travel for families?
With a variety of accommodation on offer, a selection of sandy beaches for your little ones, beautiful natural landscapes, adventurous day trips to try out and even some historical buildings and museums, Dominican Republic is the perfect place for a family holiday.
It's a dreamy summer destination with crystal clear waters and miles of powdery white sand. What's more, Dominicans are friendly towards children and will most likely make a fuss as you walk by, smiling and saying hello.
Accommodation
There is a wide range of places to stay at for families in the Dominican Republic. The best bet, however, would be an all-inclusive resort with plenty of child-friendly facilities.
In most hotels such as this, you'll find kids' clubs, children's pools, menus for kids, high chairs, changing facilities and everything you'll need for a convenient and comfortable stay. Be aware that some places are adults-only, so make doubly sure you book the right hotel for you.
There are also some nice Airbnbs here, which are good for the more independent families out there. You could get one with fully equipped kitchens and plenty of space. Local supermarket chains will have plenty on offer so you can cook for your children.
Supplies
Some things like nappies and baby food as well as formula can be hard to come by in certain places. When you do find them, these things can actually be quite expensive, so you might want to bring your own.
Snacks from home would be a good idea as well, just in case you have some picky eaters on your hands. This also works well as good fuel for a long day trip in the heat.
Safety
Whilst the Dominican Republic is safe to travel with families, it's important to remember to keep you and your children safe. The sun can be unforgiving, so ensuring that your kids have time in the shade, wear sunhats, have plenty of sunscreen applied and stay hydrated is crucial.
Similarly, covering up against mosquitoes is a must. Make sure your children have repellent and keep away from mosquito prone areas at dusk.
Water safety is also integral. The rip-tides here can be strong, so ensure smaller children stay in paddling distance only and always keep an eye on them as lifeguards aren't always present.
When it comes to car hire, it's unlikely that you'll get a car seat, so keep that in mind.
And finally… 
There's plenty to do with your children in Dominican Republic, from whale watching and ziplining in the national park, to marvelling at the colonial-era buildings and fun museums of Santo Domingo.
As a well-trodden island with a history of tourists and resorts, you and your children should be able to stay safe here, even if you venture off the beaten track. For added security and local knowledge, getting yourself a guide for a few days would be ideal. As ever, however, make sure your guide comes highly recommended, or ask through your accommodation.
Is it safe to drive a car or motorbike in Dominican Republic?
It's certainly possible to rent a car or motorbike in Dominican Republic, but whether it's safe or not is a different matter.
This country isn't the safest place on earth to drive: around 3,000 people a year are killed on the roads here, one of the highest death rates in the world for traffic accidents.
The rules of the road may be in place, but they don't seem to be enforced. Reckless driving is par for the course, road quality can be quite bad in places (adverse weather making them even more dangerous sometimes) and there are numerous hazards to watch out for.
Local drivers don't adhere to traffic laws, so don't expect to see anybody signalling, for examples. Some cars don't have headlights or mirrors, either. Another issue is drink driving, especially around holiday periods (Christmas and Easter).
Roads that connect cities and tourist areas are highways that are much better maintained than other roads. These should be easy enough to drive around in daylight hours.
It's not a good idea, on the other hand, to drive around anywhere after dark; roads are poorly lit, poorly signposted, and animals and pedestrians become hazards.
Don't leave anything valuable on display, especially when parking or stuck at traffic lights: people have been known to simply reach inside car windows, snatch things, and run. With that in mind, keep windows up and doors locked at all times.
When it comes to two wheels, you'll need to be a very confident driver if you plan on renting a motorbike or scooter. It's not very safe… 63% of all road deaths in the Dominican Republic involve a motorbike, according to the World Health Organisation.
Wearing a helmet is not only required by law: it could save your life.
All in all, how safe it is to drive a car or motorbike in the Dominican Republic counts on your confidence, experience and driving ability. If you think you're up to the task, then you can do so by all means – but exercise caution and be alert at all times.
Is Dominican Republic safe to live in for expats?
With its beaches, laid-back lifestyle and sunny climate – not to mention a relatively stable economy – Dominican Republic seems like an ideal place to base yourself.
If you're thinking of dropping everything and heading over to this Caribbean country for the foreseeable future, by this point in our guide you already know there are some issues with safety, poverty and crime.
Being aware of the downsides is an important step when considering if the Dominican Republic is safe to live in for expats. Here are a few pointers… 
Consider where to live.

There is a fair bit of petty and serious crime that occurs in Dominican Republic's busier cities, and it's important to understand the different

barrios

(neighbourhoods) in each one. Some residential areas have private security, for example.

Be smart.

Just because you now live in a country, that doesn't mean you'll be less of a target for potential thieves than tourists. Not being flashy with your money and how you dress, as well as keeping away from quiet, unlit streets, still applies if you want to stay as safe as possible.

Know that poverty exists here.

Outside of resort areas, it is very common to see visible signs of poverty. You will have to be comfortable knowing that fact, and how it contributes to the country, as it isn't exactly a draw to the country.

Learn some Spanish.

As a tourist, you could be forgiven for not knowing your

muchos gracias

from your

hola.

As an expat, however, you should definitely put in some effort to learn yourself some

espanol.

Make friends.

One of the worst things about moving to a new country is not knowing anybody. It can be ok at first, like a solo travel trip, but as the weeks roll on and you're not finding anyone to talk to, it can be a downer. Join Facebook groups, chat to people, ingratiate yourself into the expat community.
Lastly, we would say the most important thing to do when considering a move to the Dominican Republic is research. Put in the groundwork and the rest will follow.
Do extensive homework on where you should live, get chatting to expats and try to secure a job before you arrive. Remember that staying safe and being alert still applies (perhaps more than for a tourist) and that things work a little differently here.
How is healthcare quality in Dominican Republic?
The healthcare quality in the Dominican Republic leaves a lot to be desired. Though private hospitals and clinics around resort areas, as well as in and around Santiago and Santo Domingo, are pretty good, other facilities are less so.
In general, the public healthcare system in the Dominican Republic is underfunded. That means there's not enough staff, not enough equipment, and waiting times can be quite long.
Another quirk of the public hospitals is having to bring a lot of items that you'd otherwise get in a North American or European hospital. Things like towels, your own pillow, even toilet paper, you may have to provide yourself.
English-speaking doctors and staff at public facilities may be hard to come by, but at private hospitals, you should be able to be seen by a professional who speaks English.
When it comes to getting medication, head to a pharmacy. These are well stocked with medication, plus pharmacists will often be able to diagnose and prescribe you something there and then. Beware, however, of counterfeit medication and make sure it's in date.
In essence, the healthcare in the Dominican Republic isn't what we would call amazing. Though the private facilities are certainly ok, the fact a nationwide ambulance service is a relatively new thing should tell you as much.
Conclusion
The Dominican Republic is a tricky one to define. Like many Caribbean countries, it toes a line between relatively high levels of poverty mixed with a whole lot of tourism bringing in a lot of dollars; it makes you wonder where all the money goes.
Being so well-travelled and for so long may make this country quite safe when it comes to sticking in resort areas. Outside of that, on tours, on the beach, exploring towns, you will want to exercise some level of caution. Not everybody is out to get you, but on the other hand, some are.
Avoiding quiet areas of town and sticking to touristed areas is probably the best way to stay safe. Hopping on a tour will allow you to see more of the island and its scenery safely (and with some local knowledge), but doing so independently can be done, but we'd say only if you've done this sort of thing before.
***Disclaimer*** Some of the links in this post are affiliate links. This means that if you book your accommodation through the site, One Weird Globe will earn a small commission at no extra cost to you. Your support helps me keep the site going :)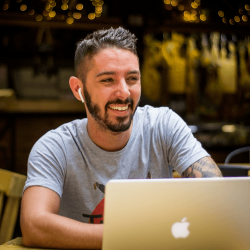 Latest posts by Aaron Radcliffe
(see all)