Famed for its Cuban culture, Art Deco buildings, luxury lifestyles and numerous beaches, Miami – located in southeastern Florida – is a dreamy coastal destination that definitely needs a visit.
But when the city feels a little bit too much, you'll be pleased to know that there's tons to do in the surrounding area. With the famous Everglades nearby and even the reefs of the Florida Keys to check out, you'll be hard pressed to get bored here.
And we've made it easier for you to choose something to suit you with our guide to the best day trips from Miami. From train trips to budget excursions, you're bound to find something for you.
So let's see what Miami has to offer…
Editor's note – need a place to base yourself in Miami? Check out our 11 best hostels in Miami!
Quick Answer: Best Day Trips from Miami
Best Places to Stay in Miami
Choosing a good place to stay in Miami means having to take a few things into consideration. Whether the area is safe, whether it's near the beach (of course), and how easy it is to get around – and out of – the city from wherever you stay is going to be a major selling point of any Miami accommodation.
• Best Hostel in Miami •
Walking distance to beach
Run by super fun and friendly staff, this is such a cool hostel in Miami! Dorm rooms here are minimal and white with pops of yellow and boast comfy beds. There's a bar and shared kitchen so you can keep yourself well fed. But the best thing has to be that it's mere steps from the sands of Miami Beach.
We've got your back! Here are the cheapest hostel options in Miami if you're traveling on a shoestring!
• Best Budget Hotel in Miami •
Great location for sightseeing
Miami isn't the most budget friendly travel destination, but this hotel is a great option if you want to save some cash. Its modern, tidy rooms are cosy and boast en suite bathrooms; there's also a shady terrace to relax on too. From here you can walk to places like Lummus Park Beach and big nightclubs on Ocean Drive.
• Best Luxury Hotel in Miami •
Of course, the Four Seasons hotel in Miami is going to serve up a massive helping of luxury. You won't need to lift a finger if you stay at this hotel – lazy days around the pool and spa sessions are the order of the day. There's a TON of delicious food and drinks serves up at the hotel restaurants, too.
Have your dates picked? Read up on hostels in Miami Beach before you book!
#1 Best Day Trip from Miami –Fort Lauderdale
Day Trips from Miami by Train
Quick train ride

High-end dining

Waterfront walks
A quick and easy day trip from Miami by train is to the laid-back city of Fort Lauderdale. Travel the 30 miles or so up the coast to spend the day in a decidedly different city.
As a popular resort getaway, Fort Lauderdale is a popular place for holidaymakers looking to relax in the luxury of 5-star resorts and dine out at high-end restaurants. The city boasts a charmingly historic waterfront, manicured parks and a handful of museums to enjoy.
Miami's sister city is a chilled out, chic place which of makes for a great day out strolling around the shops, enjoying cultural events and relaxing on one of the many beaches.
Make sure to stop off for a spot of shopping at Las Olas Boulevard and then try out a tour of the historical districts. Walk along the paved riverfront to the Arts and Entertainment District, which is an interesting place to enjoy the creative side of the city.
The Best Travel Backpack EVER MADE!?!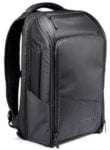 We are obsessed with backpacks – we've tried them all! And our favourite carry on backpack in the WORLD is the Nomatic Travel Backpack. This backpack has revolutionized the backpack industry and will change the way you travel forever :) Check it out here!
#2 – Okeechobee
Great for train fans

Explore another Floridian city

Hike around a lake
Take a railway adventure and hit up the city of Okeechobee on a day trip from Miami by train. Fans of all things locomotive will love travelling on the Amtrak trains through the Floridian landscape.
Set on the lake of the same name – named Florida's 'inland sea' – Okeechobee isn't exactly close to Miami, so make sure to get up early to make the trek to this inland city.
Once you're here there are some things that make the trip worthwhile. There's the Okeechobee Battlefield Historic State Park, the site of a battle between Native American groups and the US military in 1837. There's good, easy hiking to be had here.
You can also walk a section of the Lake Okeechobee Scenic Trail, which you won't manage in one day: it's a 109-mile path that circumnavigates the whole lake, America's 7th largest!
And when you're ready to go back, time your return journey to Miami so you're just in time to catch the restaurants at their liveliest for the full atmospheric effect.
Staying Safe in Miami
While Miami is super safe, no matter where you are traveling, you NEED to have great travel insurance. We have personally tested TONS of travel insurance companies, and World Nomads is our favorite (and most affordable!).
Fill out the form below to get a quote so you can have a stress-free time traveling around USA!
Romantic Day Trips from Miami for Couples
Drive across the famous bridges

Great for beach lovers

Lots of culture and creativity
If getting out and about in nature is what you and your partner like to do, take a trip to the iconic Key West in the Florida Keys. A fun packed day out exploring all of the beautiful sites of the Keys is a really romantic day trip from Miami for couples, especially as the keys are so stunningly beautiful.
Drive across Florida Keys and the amazing expanse of 43 bridges to discover the beauty of the string of islands that are the Keys for yourselves.
Arrive on the balmy beaches and be instantly infused with the laid-back Caribbean atmosphere as you explore Key West. Check out the street artists, have lunch at one of the outside cafes looking out across the ocean and enjoy the coastal views.
Ernest Hemingway's house is also open for you to enjoy taking a look around, or if you'd prefer to explore the natural surroundings a bit more, head out on a hop on hop off bus tour around Key West itself.
Editor's Note: You can have a great time in Miami staying at one of the top party hostels!
Chill on a tropical beach

Witness the famously cute Pig Beach!
The famous and adorably cute Pig Beach is reachable on a day trip from Miami, making for the perfect island getaway for couples from the sweltering city.
This beach – you know, the one where little pigs run around and actually paddle in tropical seas themselves – is actually located on a Grand Bahamia, in the Bahamas. The boat ride only takes two to three hours (sea conditions dependent) and will drop you at Freeport Harbour.
From here it's easy to arrange a tour to the Exumas, which is where the uninhabited island of Pig Beach is located. Then you can simply watch the pigs and piglets have fun trotting around on the beach and going for swims.
Some say they were dropped here by sailors, some say they swam from a shipwreck, others say they were planted here to attract tourists. But whichever is true, it makes for a fun romantic day trip from Miami for couples!
Explore wetlands

Spot wildlife

Amazing scenery
If you're in Miami then you just have to take a trip out to the Everglades National Park. The area is outstandingly beautiful and it's well worth making a day trip from Miami to experience the famous landscape of the park.
Make your way to Fort Lauderdale where you'll be collected and driven into the wild wilderness of the Everglades; the tour will take you to remote areas to experience the immense beauty of the surrounding nature.
You'll spend hours exploring the park with your guide looking for alligators in their natural environment. You might even be able to see the array of colourful birds, racoons, deer and turtles that all call the Everglades home.
There's also the chance to walk along a picturesque boardwalk and see an array of alligators and crocodiles that live in this environment.
An exciting day trip from Miami for couples – and one that's sure to make you want to come back and see more of these wild wetlands.
Do you love hostels? These are the most amazing hostels in Seattle!
Relaxing boat cruise

See the Miami skyline

Learn about the city
One of the best romantic day trips for couples from Miami has got to be a cruise around the famous Biscayne Bay. It's a chilled way to spend an afternoon relaxing on board as the Miami skyline slowly floats by.
Partially cut off from the Atlantic Ocean by a series of sandbanks known as Safety Valve (located at the north of the Florida Keys) Biscayne Bay makes for a great place for a cruise.
You'll travel past Miami Beach and Fisher Island, as well as many more famous spots. Of course, having a guide with you is helpful when it comes to spotting things you never would have noticed yourselves; you'll get to see the homes of celebrities like Shaquille O'Neal and P. Diddy, to name just a couple.
And when it's all done, you'll be back at your Miami hotel and getting ready for a night on the town before you know it.
Art deco architecture

Sip Cuban coffee

Hit the beach
Everyone knows it wouldn't be a trip to Miami without hitting up Miami Beach. This area is a city in itself, famous the world over for its iconic style, liberal lifestyles and glamorous beaches. A mix of cultures and ethnicities have created a cool and vibrant enclave here, making for a super fun day trip for couples from Miami.
Get picked up from your accommodation and whisked to the best sites around Miami beach. You will love spending the day eating your way around the streets infused with Latin culture, seeing the sights of Little Havana and admiring all of the stylish Art Deco architecture – Miami Beach is packed with beautiful buildings; there's a photo opportunity around every corner.
You'll have to chance to visit a Cuban tobacco factory and try some strong Cuban coffee which will keep you alert for the rest of the day! A guide will take you to walk around Coconut Grove, Brickell Ave and Coral Gables and explain all about the history of the areas too.
Day Trips from Miami with Kids
Coastal road trip

Beautiful scenery

Amazing underwater world
One of the best things to do on a day trip from Miami with kids is to show them an underwater world they'll never forget. So it's good to know that you can easily whisk you and your family off for a snorkelling day trip from Miami to the Florida Keys.
You can even get picked up from the Miami hotel you're actually staying in and drive along the iconic islands of the Florida Keys, which is a fantastic part of this day out itself. The magical road trip, across bridges spanning turquoise sea expanses between tropical islands, is bound to capture your children's imagination.
Arrive at the tip of Key West, complete with your guide and all the necessary snorkelling gear, and dive into the warm waters off the coast. Explore a dreamland of marine scenery, with coral reefs and colourful fish to discover and learn about. This family day trip from Miami is definitely a rewarding experience.
Iconic launch site

Visit the home of NASA

A dream for space enthusiasts
Combining your Miami holiday with a trip to the Kennedy Space Center will make your trip totally amazing. This incredible day trip from Miami with kids to the Space Centre is the best opportunity to feed their imagination and learn all about the US space programme.
A bucket list destination for many people, visiting the Kennedy Space Center will leave your children, and you, are inspired by the magnitude of mankind's efforts to explore the stars.
The whole day will be stress-free as you're driven from your hotel all the way to the home of NASA and enjoy a guided around the various exhibitions.
The place of numerable launch sites, you'll be able to learn all about the many different space programs through interactive exhibits, watch an interesting film at the IMAX theatre and even see the launch pads and site of the Apollo 8 launch! This seriously is a day out from Miami not to be missed.
Airboat ride

See the Everglades

Catch some fish
Go on a truly Florida experience with a bass fishing day trip from Miami. Travelling just a short while west of the city and you'll be in the Everglades, where it'll be time for you and your family to board the iconic transportation of these swamps: the airboat.
Your children will love travelling on the airboat, whizzing through the amazing scenery of the River of Grass to your destination, where everyone can try a bit of fishing. Maybe not younger children: bass really are fighters!
And don't worry because this trip is stress-free. Fishing licenses are provided, and so are snacks and drinks, so no one's going to go hungry or thirsty on this trip.
In high season the fish really bite, so you're going to be able to impress your children on this day trip from Miami for kids when you land a whopper!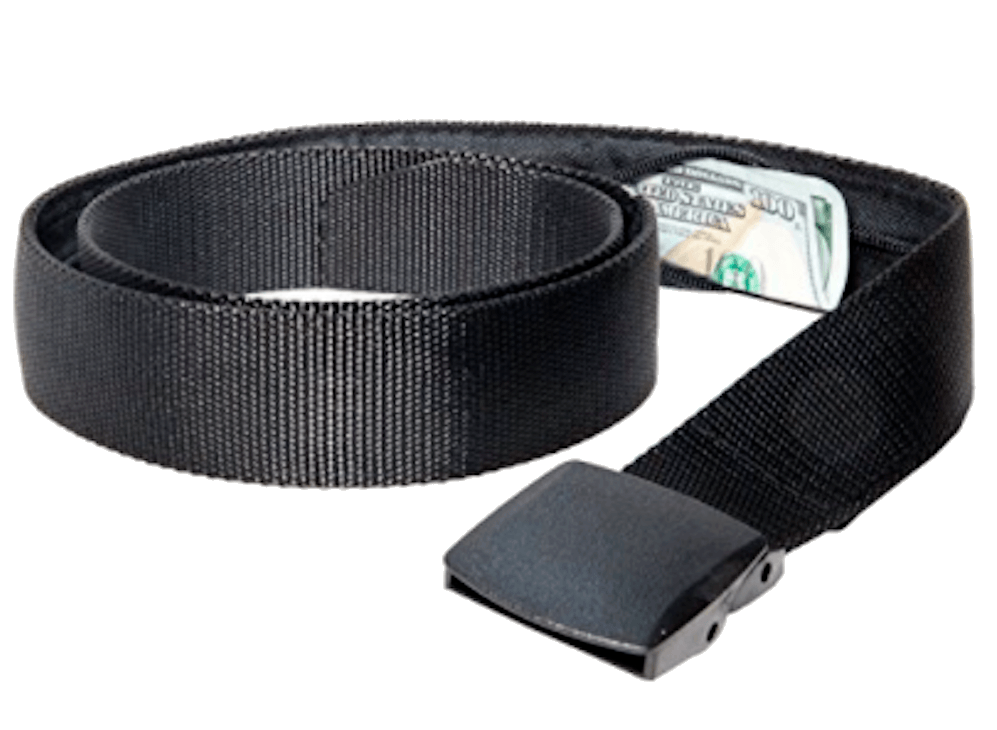 If you are traveling you should ALWAYS have emergency cash hidden on you! Security belts are great because they are affordable and can fit a ton of stuff in them (great for peace of mind!). Check out our favorite travel belt!
Amazing rides

Explore different zones

Be transported all the way
What's not to love about a day trip to Universal Studios? A fun-packed day out from Miami with kids, you can make your day run extra smoothly with a tour that includes transport. Hop on the bus in Miami with your family ready for a day of thrills and excitement, and enjoy the ride all the way to Universal Studios in Orlando, Florida.
Spend the day maxing out the fun levels in the eight themed areas all located around the large lagoon. There's a whole lot in Universal Studios to pack into the day including a trip to Diagon Alley in London where you can see the Hogwarts Express, heading to meet the Simpsons in Springfield, and having plenty of fun in the Kidzone.
The Jurassic Park adventure ride is an epic water journey that even adults will love, whilst the Revenge of the Mummy rollercoaster is hair-raising to say the least!
After everyone's thoroughly worn out, jump back on the bus and get driven all the way back to Miami.
Best Cheap Day Trips from Miami
Top designer outlets

Luxury coach ride

Great for bargain lovers
Do you love shopping? If so, you can grab yourself some designer bargains on this cheap day trip from Miami. You can take a trip on the luxury bus from the centre of the city and get taken all the way to the stylish outlet shopping at Sawgrass Mills Outlet Mall. Spend a hassle-free day hitting the shops
Located just a 35-minute drive away in the nearby town of Sunrise, Florida, you'll get to treat yourself to a fun day of affordable luxury as you shop around for the best designer buys at the many different outlet shops on offer.
There's an exciting array of high-end labels to choose from such as Calvin Klein, Gucci and Jimmy Choo. And for something a little more affordable, head to the Bloomingdale's outlet or Gap.
After you've shopped 'till you've dropped at this huge mall and its 70 exclusive outlets, you can simply take the easy bus journey back to your hotel in the city laden down with all of your fresh new bargain buys.
#13 – Naples
Easy bus ride

Historic downtown

Live music scene
Ironically, one of the best cheap day trips from Miami involves visiting one of the USA's richest cities. A swift hour and a half from Miami on an inexpensive bus and you'll be amid of the vibrant streets and beaches of Naples.
Located on the Gulf side of Florida, Naples is a chic place for a cool coastal hangout and boasts beautiful beaches and low-key living. A great place to visit for lovers of the outdoors, you can spend days hiking in the outskirts of the city, visit Marco Island, or just soaking up the sun on the beach.
Naples has become alive in recent years with a booming cultural quarter developing and now boasts a fantastic music scene along with great dining options and plenty of craft beer to sample too.
Make sure to take a walk along Third Street South where you can do a spot of shopping in the cool boutiques or just admire the historic downtown district. There's also a selection of interesting art galleries to enjoy free of charge here.
After a day of exploring, take a seat at one of the trendy beach bars along the coast and listen to some live music and enjoy a drink as you gaze across the sea.
Conclusion to the Best Day Trips from Miami
The Everglades, Florida Keys, the innumerable theme parks of Orlando, even nearby famous cities like Okeechobee and Fort Lauderdale – all of them are a simple day trip from Miami.
With all this to choose from, we hope you'll find something for you in our guide to Miami's top day trips – whether you're travelling with children or if fancy something romantic with your partner.
You can even take a day trip from Miami to the Bahamas to see the now iconic Pig Beach!
The choices seem endless… There's much more to life in this part of Florida than staying put in Miami.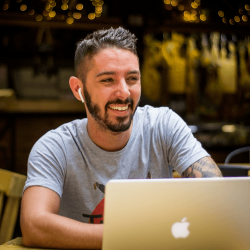 Latest posts by Aaron Radcliffe
(see all)