If you're looking for sun, sea, sand, and Spanish culture, then Alicante is a great shout. Although it receives 3 million tourists a year, they're not all here for a beach holiday and the city has plenty of hidden gems for you to search out.
Alicante's Old Quarter is a beautiful place for a stroll, while the castle offers incredible views of the Mediterranean and the town below. There are also some awesome natural landscapes nearby including caves, mountains, and hiking trails. And of course, beaches!
To make planning your trip to Alicante as easy as possible, we've put together this list of the best things to do in Alicante. We've had a look at things for every type of travel style and budget. So, let's jump straight in and check them out!
Our favourite places to stay in Alicante!
Alicante is a big city, and you don't want to waste time hunting high and low for somewhere to stay when you arrive. Plus, all the best accommodations will book up quickly! Make your trip easier by picking one of the best places to stay in Alicante early on. Here are our favourites!
The Best Hostel in Alicante
Great location
Sociable rooftop terrace
Looking for a great place to stay where you'll make loads of new friends? X Hostel is right in the centre of Alicante and has a great roof terrace, perfect for meeting new people.
The Best Budget Hotel in Alicante
Simple but stylish rooms
Just a few minutes from Postiguet Beach
Mendez Nuñez Hotel has a great location on Alicante's central avenue. It's reasonably priced, but you'll still get some great facilities in this two star hotel, including aircon!
The Best Luxury Hotel in Alicante
Rooftop spa with awesome views
In a historic convent
The best luxury hotel in Alicante is an elegant design option which has plenty to keep you entertained. A highlight is the rooftop pool and spa, which offers great views of city landmarks.
The Best Travel Backpack EVER MADE!?!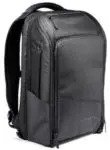 We are obsessed with backpacks – we've tried them all! And our favourite carry on backpack in the WORLD is the Nomatic Travel Backpack. This backpack has revolutionized the backpack industry and will change the way you travel forever :) Check it out here!
• The 31 Best Things to Do in Alicante •
Awesome views over the city
16th century symbol of Alicante
Get up the hill on an electric bike
The site's history goes as far back as the 9th century when it was a Moorish Alcázar. However, the castle you can visit today has been remodelled and rebuilt from the 16th century. It's a great place to get incredible photos of the city from above!
Have some time? Get out of the city with these epic day trips from Alicante!
Get an overview of the top attractions
Check out the historic centre
Stroll along the seafront
If you want to get to know a new city, a walking tour is a great option. This will show you the city's cathedral, Old Town, and esplanade made up of more than 6 million tiles. There's also the chance to take the lift up to the castle!
Need more specifics? Here are the best neighborhoods in Alicante to stay!
The deepest caves in Spain
Just a short trip out of the city
Make it back in time for tapas!
Take a guided tour of Canelobre caves in the village of Busot to see the deepest caves in Spain. A 70 metre cathedral-like chamber is one of the undisputable highlights.
Need to see more of Spain? These day trips from Bilbao will show you the coolest areas around.
Explore a hilltop castle
Quaint town with great hiking trails
Not on the beaten tourist trail
Just an hour away from Alicante, you'll find the Guadalest Valley. It's not on too many tourist itineraries, but that's a good thing. It means it won't feel overrun when you're discovering the castle and hiking through the hills!
MUST READ! We've organized the best places to stay in Bilbao for all types of trips!
#5 – Postiguet Beach
Fun for the whole family!
Strip of golden sand
Right next to the Old Town
Great place to paddle
You can go really far out from Postiguet Beach before the waves lap above your waist. So, it's the perfect place to cool off after a walking tour or similar activity. Turn back towards land and admire views of the city. The only downside is it can get very crowded!
Explore some of the best places to eat and drink
Walk through the historic quarter of the city
See locals' painted shutters and fresh flowers
On the side of Santa Barbara Hill, you'll find the Casco Antiguo. Get lost among the maze of cobblestone streets and take photos of the locals' beautifully adorned houses. Stop off for a coffee and a tapa when you get tired!
Editor's Recommendation! These are the staff pick for the top hostels in Barcelona (for all budgets!)
Soar over the Alicante countryside
Experience breath-taking mountain views
Accompanied by a pilot
Here's one to tick off the bucket list. You'll get a short practice session before your 20 – 30 minute tandem flight. Your pilot will show you how amazing the region surrounding Alicante looks from above, and may even snap a few selfies!
Spain is amazing! And the best hostels in Madrid will blow you away!
#8 – Explanada de España
Take a stroll under the palm trees
Made up of more than 6 million ceramic tiles
Useful point for finding your way around town
The promenade along Alicante's seafront, the Explanada de España is a great way to explore the city. Most Spaniards go for a walk every day, and you'll see locals and tourists alike making their way up and down this atmospheric boulevard.
Probably the prettiest village on the Costa Blanca
40 minutes away from Alicante
Wander through the narrow streets
If you fancy a break from the hustle and bustle of the city, head out to this charming village. It's the stereotypical Mediterranean town with whitewashed buildings, cobbled streets, and squares. A perfect place to relax!
Looking for the Party? We've got you covered with our guide to the best party hostels in Barcelona!
#10 – MARQ (Archaeological Museum of Alicante)
A must do for history buffs
See archaeological items from several historical periods
2004's European Museum of the year
Check out remains of buildings from a glass floor
The Archaeological Museum of Alicante is one of the best museums in Spain. It has artefacts from Iberian, Roman, and Medieval times. There is even some prehistoric stuff! It's quite small, so you can easily incorporate a couple of hours here into your itinerary.
Watch a live flamenco show
Enjoy traditional Spanish tapas
Right in the centre of Alicante's Old Town
Flamenco is one of the first things that springs to mind when people mention Spain. So, see this sensual and captivating dance for yourself after enjoying a delicious Spanish meal in the centre of Alicante's Old Town. Olé!
Bring a swimsuit and a towel
Take a dip in the natural pools
Nice hike along the waterfalls
It can get awfully hot in Alicante, so you'll want to take some time to cool off. Algar Waterfalls are a great place to take a dip in the hot sun! If you've rented a car you're in luck, there's plenty of parking near the 1.5km trail to the waterfalls themselves.
Looking to make friends in Madrid? One of these cool party hostels might be for you!
#13 – Alicante Central Market
Architecture fan? You'll love this
An example of Valencian modernism
A symbol of suffering from the Spanish Civil War
Great place to pick up fresh, local food
This building is way more than just a food market (but definitely check out the food stalls!) It's an awesome building, and a great example of Valencian modernism. It's also a memorial to the Spanish Civil War. Learn more by visiting the mural on the building.
#14 – Volvo Ocean Race Museum
Discover more about one of the world's most difficult ocean races
A cool interactive museum
Cool café overlooking the harbour
You'd expect a Volvo Museum to be in Sweden, right? Well, Alicante's harbour is the home of the Ocean Race Museum. Here, you can get involved with interactive displays to find out more about the race. Then, have a coffee with a pretty view of the city harbour!
Learn about Alicante's local dishes
A walking tour with a difference
Buy some souvenirs for back home
Spain has one of the best cuisines in Europe, and this is your opportunity to learn all about the Mediterranean diet. An expert guide will take you to the best food spots in the city, leaving you to sample and purchase fine culinary products!
MUST READ! You've got to visit these places in Spain when you're there!
#16 – Lucentum
One of the most important historical sites in Alicante
Where Alicante all started
See a Moorish graveyard
Ruins from several periods
Where can you see Moorish, Iberian, Roman, and Carthaginian ruins? Here at Lucentum, of course. If you want to know about Alicante's past, there's nowhere better to visit. You can get great views of Albufureta Beach from here too!
#17 – Parque El Palmeral
Cross artificial lakes and rivers on wooden bridges
A lovely and relaxing green space
Spend the day here with a picnic
If you want to get away from the stresses of city life without leaving, you can't do much better than a park. And Parque El Palmeral is one of the best in Alicante! Take a stroll over the wooden bridges or just relax on the grass by the artificial lakes or rivers.
Take a tour of a wine cellar
Head out into the Alicante countryside
Sample the different wines on offer
Spain, and especially Alicante, is known for good wine. So, it'd be rude not to try it while you're here! Your guide will show you all the most important parts of the bodega, and of course, you'll get to taste some wine. Maybe even grapes if you visit during harvest!
Editor's Note: If you'll be in Barcelona, check out the top things to do in Barcelona during your visit!
#19 – MACA (Museo de Arte Contemporanea de Alicante)
A great experience for art lovers
In Alicante's oldest secular building
Over 800 masterpieces here
Next to Santa María Basilica
The 800 works of art in this museum include some of the greats. Picasso, Dalí, and Miró are all on display here. Interestingly, the museum isn't big enough to show all the works at the same time. So, their displays are constantly rotating, and every visit will be different!
#20 – Santa María Basilica
One of the most important religious sites in Alicante
Built over a former mosque
Close to many other Alicante attractions
Church's towers built 500 years apart
In the Casco Antiguo and just a few streets from Postiguet Beach, you'll find Santa María Basilica. It's probably the prettiest church in Alicante! The towers may look identical, but they're from the 14th and 19th centuries respectively!
#21 – Medieval Aqueduct of Biar
Dates back to the 15th century
Only 45 minutes from downtown Alicante
One of Spain's best-preserved medieval aqueducts
Spain has a number of Roman aqueducts, but this medieval one in Biar is a bit of a hidden treasure. Architecture and history buffs will find the 45 minutes journey northwest worth the effort!
#22 – Day trip to Benidorm
Great thing in Alicante to do with kids
Visit the Manhattan of Spain
Great and varied nightlife
One of the most popular day trips from Alicante
If you're travelling with kids, there are plenty of family-friendly activities in Benidorm. One of those is water park Aqualandia. If you'd prefer something a little more relaxed, there are some great beaches and lovely places to eat!
Another cute coastal town
Cinque Terre of Spain
Get a coffee with a view of the Med
The colourful houses of Villajoyosa have earned it the name 'Cinque Terre of Spain'. It's often overlooked by tourists who prefer Altea, but their loss is your gain. You'll be able to stroll through the narrow streets and feel like a local!

If you are traveling you should ALWAYS have emergency cash hidden on you! Security belts are great because they are affordable and can fit a ton of stuff in them (great for peace of mind!). Check out our favorite travel belt!
#24 – Casa Carbonell
One of the most elegant buildings in Alicante
Blue domes emblematic of Alicante's skyline
Nowadays mostly offices and apartments
The chances are you won't go in Casa Carbonell, but that doesn't stop you admiring it from the outside. This beautiful building is one of the most recognisable landmarks along the Explanada de España!
#25 – Museo de Hogueras
Learn about the city's most famous festival
See effigies that are usually burned during San Juan
Visit in June for the festival itself!
Around the summer solstice, Alicante has its biggest festival, the hogueras. June is a great time to visit and the atmosphere is unbelievable. However, you may not be able to make it then, so learning about the festival at this museum is the next best thing!
#26 – Centro Comercial Plaza Mar 2
Great if you love shopping
Easy to get to from the city centre
Enjoy a film at the cinema
One of the best entertainment buildings in Alicante, this shopping centre has a cinema and plenty of places to eat. There's everything you could possibly need if you've forgotten anything for your vacation!
#27 – Playa de San Juan
One of Alicante's most famous beaches
Packed with restaurants and beach bars
Lots of sports on offer
Playa de San Juan can get crowded, but if you can live with that, take a trip there. Enjoy a cocktail at one of the beach bars or try and get involved in a game of volleyball or football with the locals. The options are endless!
Try three of the best tapas bars in town
4 dishes and 4 drinks
Experience the vibe and atmosphere of the Old Town
You can't say you've been to Spain if you haven't sampled tapas. That's exactly what this cool tour of 3 of the best tapas bars in Alicante's Old Town will help you do. Try jamón serrano, croquetas, gambas pil pil, and many more traditional dishes!
#29 – Discoteca Oz
The biggest nightclub in Alicante
Regular events like foam parties
Rooftop and VIP bar too
If you want to experience a proper Spanish night out, then Discoteca Oz is a great place for that. The biggest club in Alicante often hosts parties that continue until 8am the next day!
#30 – Santa Faz Monastery
Amazing Baroque architecture
Admire the pyramid-shaped dome
5km from the city centre
If you want to explore the neighbourhoods surrounding Alicante, then the Santa Faz Monastery, 5km from downtown Alicante, is a good place to head for. The architecture is quite something, and there's a 15th century Vatican relic inside.
#31 – Plaza España
An oasis of calm in the centre
Lined with cool stores
Restaurants and bars here too
If you've been walking around the city all day, you might be getting a bit tired. Well, it's a good idea to check out Plaza España in that case. There are loads of benches where you can just take a break and listen to the calming fountains!
Final Thoughts
So, that's all for our list of the best things to do in Bilbao. We hope that there are a few things on our list that you've already added to your itinerary! Whether you're a history buff, a foodie, or a night owl, you'll find the perfect activity for you in Alicante.
Just make sure that you set aside some time to go to the beach too. The Costa Blanca's beaches are some of the best in Spain!
No matter who you're travelling with to Alicante – be it on your own, with your partner, or with a group of friends or family, there's so much here for you to make amazing holiday memories!
***Disclaimer*** Some of the links in this post are affiliate links. This means that if you book your accommodation through the site, One Weird Globe will earn a small commission at no extra cost to you. Your support helps me keep the site going :)
Latest posts by Aiden Higgins
(see all)