Budapest, Hungary is one of the most beautiful and interesting cities in Europe! With its exciting blend of history, stunning architecture, and contemporary, artistic style, this city will appeal to everyone!
Budapest has become a bucket list destination for most travelers, and we can definitely see why! With all that there is to see, do, and experience in this Hungarian city, it will have any visitor dreaming of their return.
With all of the different attractions that Budapest has to offer, planning your itinerary can be difficult. Here is our list of the best Budapest things to do for any kind of traveler!
Our Favorite Places to Stay in Budapest
Budapest consists of different districts – each with their own unique appeal. It is important to stay somewhere central here, to suit your travel needs. This is crucial for an enjoyable trip! Here are our favorite places to stay in Budapest.
The Coolest Hostel in Budapest
Hostel One Basilica is a haven for backpackers. With spacious rooms, awesome facilities, and a seriously fun environment, this hostel is the ideal base in Budapest!
A Great Budget Hotel in Budapest
Rooms are well equipped
Within distance attractions of many attractions
If you want a super comfortable stay without having to break the bank, consider a room at Vagabond Broadway. This hotel offers apartment style rooms, equipped with kitchens, and everything else you need for a convenient stay!
The Best Luxury Hotel in Budapest
A modern, stylish, and luxurious hotel
Amazing location and facilities
Stay at Hotel Moments for the ultimate luxurious treat! This hotel is located on the famous Andrassy Avenue, and it is fully equipped with every comfort and facility one could dream of.
The Best Travel Backpack EVER MADE!?!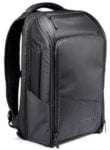 We are obsessed with backpacks – we've tried them all! And our favourite carry on backpack in the WORLD is the Nomatic Travel Backpack. This backpack has revolutionized the backpack industry and will change the way you travel forever :) Check it out here!
• The 31 Best Things to Do in Budapest •
An iconic building in Budapest
A live guided tour
See important artifacts and rooms
Budapest Parliament is one of the most incredible and interesting buildings in the city. This is the third largest parliament building in the world and is truly impressive!
See the Hungarian crown jewels, the holy crown, the great vaulted hall, the stunning central staircase, and more all on this live guided tour!
Editor's Recommendation! These are the staff pick for the top hostels in Budapest (for all budgets!)
Day or night tours
Cruise down the Danube River
Audio guided tour
Cruise down the Danube River to witness some of the best attractions in Budapest! This tour is available night or day – both offering memorable perspectives of the city.
The tour is guided by audio, allowing you to learn about all about Budapest as you cruise past it. A breathtakingly unique experience!
#3 – Visit the Great Market Hall
A massive food and crafts market
Set in a neo-Gothic tunnel
Discover the local foods
This is one of the best places for food in the city! This market has all kinds of delicious treats and local produce on offer – a great place to discover more about Hungarian cuisine!
The setting of this market is also incredible. A brilliant addition to your Budapest itinerary.
World heritage site castle
The caste houses important museums
Gardens are free to walk access
Witnessing Buda Castle is a must do activity when in the city! This Castle, sitting on top of a hill, is a significant building in Budapest.
Admire the beauty of the castle and its surrounds, while learning about the interesting royal history of the place!
See incredible historic and architectural sites
The Fisherman's Bastion is a must visit!
Expert guide
Learn all about the unique history and culture of Budapest in this 3-hour walking tour. The tour will stop at some important attractions in the city, including the Fisherman's Bastion.
This ancient building was constructed to celebrate the 1000th birthday of the Hungarian state. Your guide will teach you many interesting and important facts.
Don't stop the party! Read up on Budapest's best party hostels too!
Skip the line ticket
Famous thermal spring spa
Made up of 18 thermal pools
The Szechenyi bath complex is the biggest of its kind in Europe! These warm thermal baths are thought to do wonders for your health and relaxation.
Visit during the day or night for a truly unique Budapest experience! A soak in these thermal pools will have anyone feeling great afterward.
#7 – Cross the Chain Bridge
One of the Best Free Things to do in Budapest
An iconic landmark in Budapest
Architecturally impressive
Takes out 15 minutes
The famous Chain Bridge was built in 1849 to connect Buda with Pest. The bridge crosses the Danube River, and it is considered a symbol of national pride.
Take a short walk down the bridge to appreciate its grand nature. You also get some fantastic views out over the river and the city!
Guided tour
The largest synagogue in Europe
Includes the Hungarian Jewish Museum
Experience the magic of the Great Synagogue with this skip-the-line tour. This magnificent synagogue has played a major role in Budapest's history.
Learn about the Jewish history of Budapest through visiting the Hungarian Jewish museum and the famous Emmanuel Memorial tree.
#9 – Explore Margaret Island
Great Thing in Budapest to do With Kids
An incredible green area
A peaceful park island
Lots of outdoor fun here
For a great day out in the sun, take a visit to the lovely Margaret Island. This island in the Danube offers a scenic escape from the busy city.
Enjoy the well-kept gardens, the waterfall, the musical fountain, and a small zoo! There are also some fun cafes here.
#10 – Ride the Funicular
Fun For the Whole Family!
A fun ride up Castle Hill
A historic funicular
Great photo opportunities!
Ride the old funicular up to the castle from the Adam Clark Square and the Szechenyi Chain Bridge. This is the easiest and most fun way to get to the top.
The funicular is a historic attraction in itself, but it also offers fantastic views and an enjoyable ride!
Don't stay in the city too long! Take one of these great day trips from Budapest to see more of the area!
5-hour guided pub crawl
Discover the best bars
Great way to meet people
Budapest is legendary for its party scene and famous ruin bars. For an ultimate night out, head off on a backpackers pub crawl!
This pub crawl will show you some of the most fun and atmospheric bars and clubs in the city – all guided by a knowledgeable local.
#12 – Witness St. Stephen's Basilica
Architecture Fan? You'll Love This
Budapest's largest church
Has an impressive dome
A historically significant site
This is an enormous, impressive church to visit! This famous basilica is a stunning work of architecture, with a 96-meter high dome!
See the mummified hand of the church's patron saint, and first kind of Hungary, here! This church is well worth exploring – especially reaching the top of the cupola.
Explore the city by bike
Small group tour
Experience many important sites
Take a bike tour to witness Budapest in one of the best ways possible! These tours are fun and informative, offering a unique way of getting between fascinating sites.
Learn all about the city's interesting history and culture while you ride between landmarks. A cool way to familiarize yourself with Budapest!
#14 – Visit Memento Park
An outdoor historic park
Contains statues, plaques, and memorabilia
Learn about Budapest's communist past
Memento Park is an outdoor museum dedicated to the communist history of Budapest. Explore this place to see the various statues and monuments from this period.
This is an interesting place to understand the country's past a little better. There is even a cinema here that screens old propaganda films.
2-hour wine class
Guided by an expert sommelier
Taste many different local wines
To taste and learn about the wines of Hungary,  join this guided class! You will get to discover loads about the country's different wine regions and local styles.
This tour includes a food pairing with Hungarian delicacies – a great way to learn about the delicious local products here!
#16 – Visit the Gellert Baths
A 'Cool' Thing to do in Budapest in Winter
A grand old spa
Built between 1912 – 1918
Contains a variety of baths
Spas and thermal baths are popular in Hungary, and the Gellert Baths are one of the best! These magnificent old baths include an open-air pool wave pool, saunas, plunge pools, and an effervescent swimming pool.
For wellness, relaxation, and warming up in the cold, enjoy the powers of these thermal pools.
Need to save money? Check out the cheapest hostels in Budapest!
Visit hidden treasures in the city
Personalized tours
A great historic tour of Budapest
This 3-hour walking tour around the city is a fantastic way of understanding the beauty and history behind Budapest. Learn about the Art Nouveau movement, and why it was important.
See famous buildings, important architectural details, and learn a great deal from your informative guide.
#18 – Visit the House of Terror
A Must Do For History Buffs!
A museum about Hungarian communism
Former headquarters of the Fascist Arrow Cross Party
Great informative displays
Budapest's communist rule during the 20th century is completely fascinating. Visit the House of Terror to learn all about this through many interesting displays!
You will get to explore the old Fascist Arrow Cross Party's headquarters, including the basement prison. A must stop for any history fan.
Crawl through underground caves
A 3.5-hour caving tour
In the Danube-Ipoly National Park
To get outdoors and explore something fun outside the city, consider this underground caving tour! The tour takes you through the longest cave system in the Danube-Ipoly National Park.
Experience the beauty of the caves and park while learning all about caves geological history. A fun, fascinating and unique experience!
#20 – Catch a Show at the Hungarian State Opera House
A 1200 seat auditorium
First opened in 1884
One of the city's prized buildings
The Hungarian State Opera House is an amazing building with a rich history. Try to get tickets to a show here, it will be an unforgettable experience!
This opera house is one of the best in the world for the performances that take place on its stage. The building is equally impressive.
A self-guided tour
Experience delicious local foods
Witness the vibrant Jewish Quarter
Budapest's exciting Jewish Quarter has a thriving and trendy culinary scene. Take this self-guided tour, through an app, to experience the best food on offer here!
You will be guided through expert recommendations and discover some hidden gems along the way. The tour includes six different carefully selected tastings.
#22 – Explore the Buda Hills
Fun For the Whole Family!
A nature break from the city
A popular escape
Contains the Children's Railway
For fun outside the city, venture out to the Buda Hills for some peace and nature! These hills offer various hiking trails, mountain bike paths, and picnic sites.
The Children's Railway here (operated by children under 14) is a great attraction for families with kids!
The largest baroque palace in Hungary
Former residence of Empress Sisi
Learn about Royal history
Take this tour to learn all about the fascinating royal past of Hungary by visiting the Royal Palace of Godollo! Explore the palace and admire its grand rooms and details.
Discover a great deal about the palace's former residents and their important history with Hungary.
#24 – Walk Down Andrassy Avenue
A recognized world heritage site
The avenue dates back to 1872
Full of spectacular buildings
To witness the charm of old world Budapest, experience the famous Andrassy Avenue! This old boulevard showcases the finest buildings in the city.
The street connects Erzsebet Square with Varosliget and is well worth exploring. A must visit for those wanting to soak up Budapest's rich culture.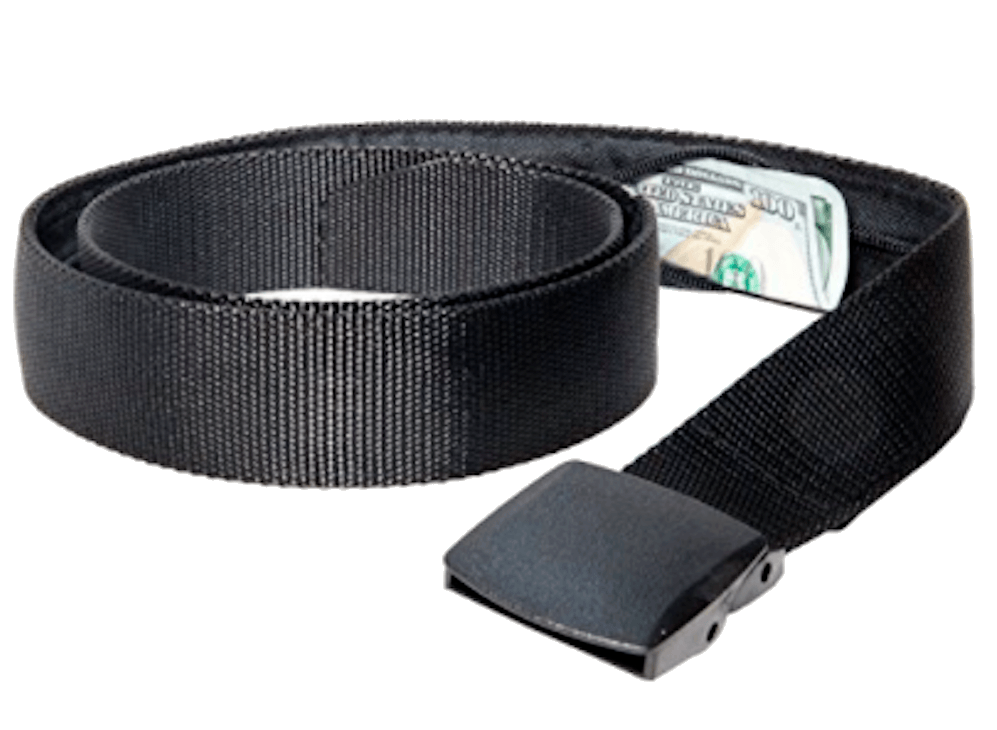 If you are traveling you should ALWAYS have emergency cash hidden on you! Security belts are great because they are affordable and can fit a ton of stuff in them (great for peace of mind!). Check out our favorite travel belt!
Enjoy a Danube River cruise
Sample amazing local beers
See the cities monuments
This tour is a fun blend of sightseeing and beer! Enjoy a cruise down the Danube River while enjoying an artisanal beer tasting.
The tour shows off major sights and attractions in the city, all from the comfort of your craft beer boat. This tour is both fun and informative.
#26 – Visit the Citadella
An impressive old fortress
On top of Gellert Hill
Offers amazing views
Visiting the Citadella on top of Gellert Hill is a brilliant way of enjoying the city skyline. This fortress was built in 1851, and it offers unbeatable views!
Discover more about the city's interesting military past from here while you explore the old walls and areas of this huge fortress.
#27 – The Hungarian National Museum
To Learn More About the City!
Founded in 1802
Discover the history of Hungary
Many interesting displays
To learn about the history of Hungary and its people, visit the Hungarian National Museum. This place has a wide variety of displays, covering many topics.
The stunning building is an attraction in itself, and the gardens and exhibitions are incredibly well looked after!
#28 – Explore the Aquincum Museum and Ruin Garden
One of the Top Things to do in Budapest for History!
Explore Roman ruins
Full of historic art
Discover Budapest's ancient history
The area that is now Obuda used to be the site of a significant Roman city! Visit the Aquincum Museum and Ruin Garden to experience this.
See two ancient open-air theatres, Roman ruins, as well as learn a great deal from the interesting exhibitions. This is a unique and truly fascinating museum!
Visit the Etyek wine region
Taste local wines
A small group guided tour
Hungary has some fantastic wine regions, and this tour will teach you more about them! Visit the stunning vineyards and wine farms of the Etyek region.
You will be guided through a few wine tastings, learn about wine production, and meet the local winemakers. A home-cooked meal is included.
#30 – Stroll the Danube Promenade
See an incredible memorial
Amazing views of Budapest
One of the city's most important areas
Take a walk down the Danube River Promenade and witness the touching Shoes on the Danube Bank memorial. This is a chilling tribute to the victims shot here during WWII.
Danube Promenade is also a lovely place to absorb the city. There are great cafes, bars, and attractions along here.
An informative guided tour
Visit major points of interest
See some hidden gems
To discover most of Budapest, consider this 3-hour guided walking tour. You will be taken along many top points of interest and attractions in Budapest.
Your local guide will show you some hidden gems along the way. This tour is suitable for all ages and travelers!
Final Thoughts
Now that you have some great ideas on what to do in Budapest, it is time to get out and start experiencing this amazing city! Clearly, Budapest is a destination that offers thrills and excitement to suit any kind of person.
Due to all of the things to see in Budapest, it makes sense that this city has become such a popular destination in Europe. We hope that this guide helps you to experience the best of Budapest, as it really is a one of a kind place!
***Disclaimer*** Some of the links in this post are affiliate links. This means that if you book your accommodation through the site, One Weird Globe will earn a small commission at no extra cost to you. Your support helps me keep the site going :)
Latest posts by Clair Ricketts
(see all)