Set on the beautiful coastline of the Adriatic Sea in Montenegro, Budva is a beautiful place to visit. With its stunning Old Town, plenty of winding streets to discover, and nearby nature to get to grips with, it's no wonder that this place is becoming more and more popular.
From its thousands of years of history to getting to grips with modern day outdoor activities, there's a lot to get excited about.
To help you plan the best ever itinerary of Budva, we've put together this handy list of the best things to do in Budva. So without further ado, let's see what those are…
Our favourite places to stay in Budva!
Being a relatively new destination for a lot of international tourists, finding a place to stay in Budva may not be the easiest thing in the world to do. We've shared a few of our favourite spots in Budva so that you can more easily find somewhere that's right for you.
The Best Hostel in Budva
Planned activities
Private rooms available
A chic hostel with plenty of outdoor space and places to socialise, this top hostel in Budva is also just a stone's throw from the beach.
The Best Budget Hotel in Budva
Nice local area
Spacious apartments
For a budget-friendly place to stay in Budva, these apartments are a great choice. Complete with kitchens, seating areas, balconies and mountain views, there are multiple beaches in walking distance.
The Best Luxury Hotel in Budva
Right on the beach
High-end and stylish
If you really want to live it up in Budva, stay here. With infinity-style pools that have fantastic sea views, this place is a mere 50 metres from the Old Town.
• The 17 Best Things to Do in Budva •
#1 – Get lost in Budva Old Town
Amazing architecture
Historic sights to see
Plenty of places to eat and drink
One of the most famous places, if not the most famous place, in Budva is its Old Town. This truly beautiful part of town, a colonial Venetian creation on a rocky peninsula, is a beautiful place to be.
A medieval walled city, in essence, exploring this spot is one of the most unmissable things to do in Budva. Today it is awash with bars, restaurants and stores for the many visitors who flock here every year.
Cool road trip
Stunning natural scenery
Get out of town
If you're looking for a very cool day trip from Budva, then you should definitely consider getting your own wheels and heading out on a road trip along the Montenegrin coastline.
It's one of the most beautiful shorelines in the South Adriatic. There's the dramatic mountain of Durmitor, the coastline of the Kotor Bay and the deep valley of the Tara River. You could even stop off for a hike at Black Lake. There's plenty to discover.
Try local cuisine
Sample Montenegrin wine
Rustic village setting
Being the Mediterranean, you might have imagined that Montenegro makes some pretty nice wine. You'd be right, of course. So for one of the best things to do in Budva for wine lovers, heading to a winery is a no brainer!
You can go to local wineries in the village of Rvasji, home to boutique wineries that will serve samples of wines, sweet liqueurs and brandies – all alongside some delicious Montenegrin platters. You'll love it.
The Best Travel Backpack EVER MADE!?!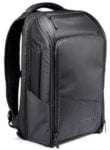 We are obsessed with backpacks – we've tried them all! And our favourite carry on backpack in the WORLD is the Nomatic Travel Backpack. This backpack has revolutionized the backpack industry and will change the way you travel forever :) Check it out here!
Historic location
Amazing scenery
Peaceful place to visit
Coastal towns along the shores of the Adriatic Sea don't get much more idyllic than Perast. Easy to reach on a day trip from Budva, Perast may have a population of only a few hundred, but it is rich in history.
The scenery, as well as the medieval Venetian architecture, makes for a stunning place to explore. In this serene spot, you can dine on waterfront patios whilst lapping up the incredible views. Doesn't sound bad, does it?
#5 – Chill out on Jaz Beach
Cool a cafes
Great place to grab some food
Relaxed atmosphere
You may be surprised to learn that Montenegro is home to some absolutely stunning beaches. The pebbled shorelines here are washed by glistening seas and flanked by old buildings.
The longest, and most popular beach in Budva is Slovenska Plaza – not a "plaza" as you know it, but more like a "playa". There's also the famous and beautiful Jaz Beach to chill out on. If you're looking for sun, sea and sand, this is definitely the top thing to do in Budva for you.
Visit a different country
Easy day trip from Budva
Fascinating place to visit
With the relatively mysterious Albania being just on the doorstep of Budva, there's a whole other country you can easily discover from this Montenegrin location – namely with a trip to Tirana.
Here is where you can get a better understanding of Albania, with a visit to the National History Museum, Skanderbeg Square, and the Et'hem Bey Mosque to name just a few sights of the Albanian capital. You'll also get tasty food, good coffee and interesting street art along the way.
Easy to reach from Budva
Beautiful old buildings
Charming place to explore
If you're visiting Budva in summer, then you might find the Old Town a little busy for your liking. To get away from the crowds, it's worth visiting nearby Kotor to check out its Old Town, too!
Kotor's Old Town is UNESCO protected and has a rich history. With its stone buildings, winding alleyways and magical squares, there's a lot to explore here – and all just a short distance from Budva.
Adrenaline rush
Utterly amazing views
Adventurous!
For one of the more adventurous things to do in Budva, why not try out a bit of paragliding? It may sound scary, but this isn't all about the adrenaline rush – you'll also get some absolutely amazing birds-eye views as you glide in the skies above.
You'll get to see charming coastal towns, dramatic mountain peaks and that turquoise Adriatic Sea, of course, making for what feels like a once in a lifetime opportunity. It's actually more peaceful and relaxing than it is scary!
Go hiking
Enjoy natural scenery
Easy to reach from Budva
For those wishing to get out of the city and the Old Town, you should think about making a day trip from Budva to the epic Lovcen National Park. Not only is this a good chance to get out into nature, but it looks amazing too.
Fun fact: Lovcen National Park is home to the mountain of Lovcen itself, which is where the name "Montenegro" – or "Black Mountain" – came from in the first place.
#10 – Visit Roman ruins
Ancient archaeological site
Learn about Budva's long history
Free to see!
It wasn't just the medieval era Venetians who sought to control this coastline – it's been going on as far back as the ancient Greeks and the Romans, too. So to get a feel for the history here, heading to some ancient ruins is one of the quintessential things to do in Budva.
Specifically, it's the ruins of the Greek-era Necropolis that you can see here, discovered 1930s when the foundations were dug for a new hotel, as well as some Roman baths alongside other interesting sights.
#11 – Step Inside the Podmaine Monastery
Beautiful historic building
Small souvenir shop
Go on a Sunday for services
Podmaine Monastery is set just outside of Budva. Not only is this 15th century monastery important for historical reasons, but there are also some pretty stunning to be had from here.
There are two churches to explore on the grounds here; inside these you will find beautiful frescoes and a peaceful atmosphere that only comes with stepping through time into such a reverent old building.
#12 – Enjoy the local delicacies
Eat at local restaurants
Try new things
Make sure you're hungry!
Probably one of the best things to do in Budva if you're a fan of food, obviously, would be to try some of the local cuisine. Montenegrin cuisine isn't widely known, but don't worry: you'll love it.
With its variety of influences, from Turkey and the Near East to Italian and Mediterranean traditions working their magic on its gastronomic scene, there's not a lot you won't like. There's the delicious beef stew served with pasta called makarule sa pastisadon, for a start.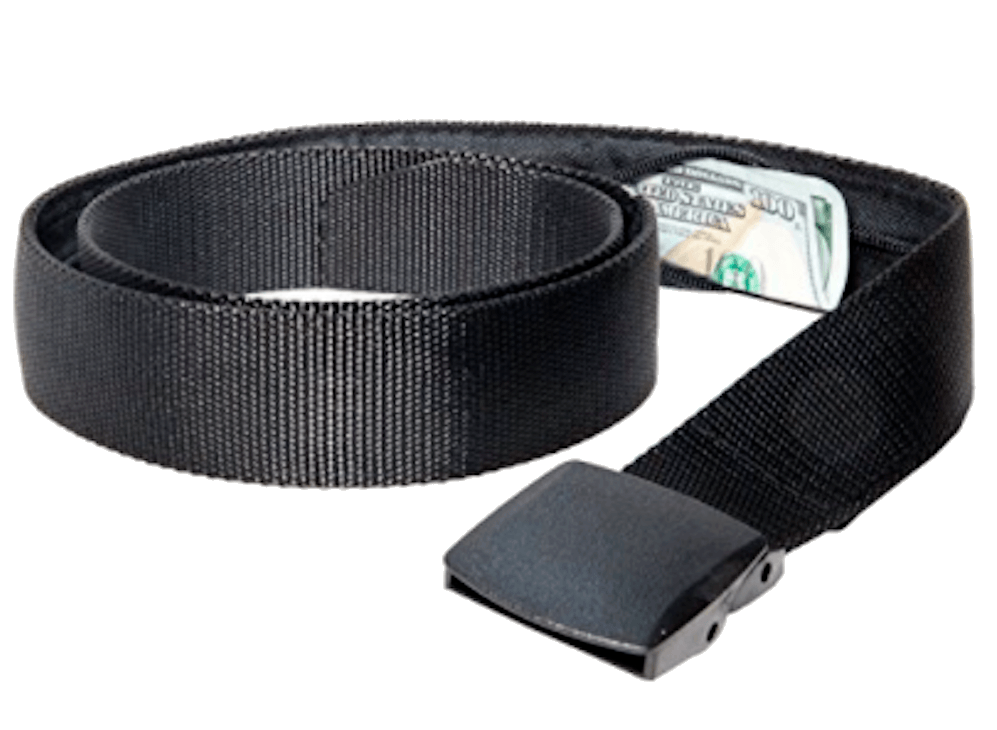 If you are traveling you should ALWAYS have emergency cash hidden on you! Security belts are great because they are affordable and can fit a ton of stuff in them (great for peace of mind!). Check out our favorite travel belt!
#13 – Find the Ballet Dancer Statue
Local tale
An icon of the city
Cute, couples thing to do in Budva
Finding the Ballet Dancer Statue would be classified as one of the best free things to do in Budva. This famous statue, located between the Old Town and Mogren Beach, is a symbol of the city.
The statue of a girl dancing comes from an old tale of the love between a sailor from Budva and a ballerina. She would wait for his return every day – but that's something he never did and he died of a broken heart. It's tragic, but romantic, don't you think? It's good luck to rub the bronze statue – only if you are in love, though!
Local favourite
Learn about old traditions
Explore the Adriatic coast
Just off the sea of nearby Perast and Kotor, not far from Budva, you'll find two interesting islets. One of these is called Our Lady of the Rocks.
This manmade island was actually created by the sinking of old ships, laden down with rocks to make them sink. There are ancient legends attached to the island, and customs of throwing rocks into the sea near the island is alive today.
Adventurous activity
See some amazing natural scenery
Riverside lunch
For something outdoorsy to do in Budva, we would recommend heading out to the Tara River. Here, where it runs in the deepest river valley in Europe (1,333 meters deep – second only to the Grand Canyon), you can embark on some epic white water rafting.
Much of the river is protected by UNESCO, but you're here for the rafting, of course. There are some amazing and hair raising rapids and some less crazy swimming spots along the way to cool off in. You're bound to have an awesome day.
Amazing biodiversity
Lush natural setting
Charming villages to see
Part of the largest area of freshwater in Southeastern Europe, Skadar Lake is a cool place to take a day trip from Budva. This place is so big it actually forms between Montenegro and Albania, with the Montenegrin part dedicated as a national park.
Not only will you get to experience the lake itself, and see its green shores and wildlife – you'll also get to see some charming little villages along the shores of the lake, too.
#17 – Get great views from Fort Mogren
Off the beaten track
Cool historic site
Good views
Also known as Jaz Troop, Fort Mogren was built in 1860 by the Austro-Hungarian Empire to defend its western borders of Budva. Historically, it's important, but this cool bit of architecture is in a stunning natural setting, too.
Around a 30 minute walk from the centre of Budva, Fort Mogren is an interesting place to visit. Not well kept by the authorities, it's more of an off the beaten track thing to do in Budva, with tunnels to explore (if you're brave enough) and plenty to discover as you're there.
Final thoughts on the best things to do in Budva
There you have it – all of the best things to do in Porto all rolled into one handy list. Now you have a selection of the top things to do in the city you can start planning your trip.
There's something for everyone on the list and we think they all add up to make a pretty well-rounded itinerary.
From museums to historical tours and modern-day street art, Porto really is an exciting place to spend a few days exploring.
Let us know if you think we've missed anything totally amazing and unmissable off of our list!
***Disclaimer*** Some of the links in this post are affiliate links. This means that if you book your accommodation through the site, One Weird Globe will earn a small commission at no extra cost to you. Your support helps me keep the site going :)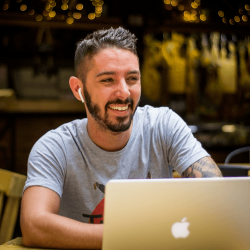 Latest posts by Aaron Radcliffe
(see all)