Aching for a sweet and memorable getaway to a charming Southern town? Do yourself a favor, and visit the historic and beautiful capital of Mississippi. Whether you're traveling alone or with your family, you'll surely have a blast exploring the fascinating attractions in Jackson, MS.
Home to a plethora of museums and historic buildings, Jackson beckons travelers who want to uncover the state's African-American culture, Civil Rights history, and natural sciences. What's more, the city hosts tons of colorful year-round events, like the Mississippi Blues Marathon.
Inspired to travel to Jackson? Guess what? We've rounded up the best things to do in Jackson, MS, to make planning your trip a breeze.
• The 17 Best Things to Do in Jackson, MS •
#1 – Mississippi State Capitol
Free tours on weekdays

Stunning architecture

Full of fascinating history
Established in 1903, the Mississippi State Capitol is a must-see spot in Jackson. Not only is it a historic wonder, but it also flaunts a gorgeous Beaux-Arts classicism architecture. Moreover, it has colorful interiors with mezzanine floors, domes, and tons of dazzling artwork.
Of course, the Mississippi State Capitol is also a paradise for history buffs. We recommend taking a free guided tour to learn more about the history of the building and the entire state.
Have some time? Get out of the city with these epic day trips from Jackson!
#2 – Mississippi Children's Museum
Educational programs for kids

Inspires children and encourages curiosity

Interactive exhibits
The Mississippi Children's Museum reveals the world's mysteries to your kids by featuring a variety of educational exhibits. The museum is divided into six zones exploring topics that inspire children and encourage curiosity.
The "Healthy Fun" area, for instance, teaches kids about nutrition and health through an assortment of activities and displays. While the kids are playing and learning, parents can take a break and enjoy a cup of coffee.
#3 – Mississippi Museum of Art
Over 5,000 artworks

Offers art classes

Features educational programs
From contemporary paintings to pre-Columbian ceramics, the museum is home to over 5,500 fabulous works of art. Also, the central galleries of the museum are open to the public for free; they focus on highlighting regional and local artists.
Other permanent collections include photographs and 20th-century American artworks from legends like Georgia O'Keefe and Andy Warhol.
The Best Travel Backpack EVER MADE!?!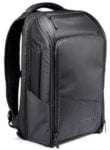 We are obsessed with backpacks – we've tried them all! And our favourite carry on backpack in the WORLD is the Nomatic Travel Backpack. This backpack has revolutionized the backpack industry and will change the way you travel forever :) Check it out here!
#4 – Mississippi Museum of Natural Science
Fascinating exhibits

Perfect for rainy days

Kid-friendly attraction
The Mississippi Museum of Natural Science houses fossils, plants, animals, and habitats that detail the state's whole natural history. You can spend hours here exploring exhibits that include amphibians, reptiles, and fish.
Kids will adore the incredible dinosaur exhibit, too. Additionally, the museum has displays that offer kiddos a chance to learn more about the creepy crawlies.
Need more specifics? Here are the best neighborhoods in Jackson, MS to stay!
#5 – LeFleur's Bluff State Park
305 acres of fun

Nature escape

Plenty of activities
Home to the Mississippi Museum of Natural Science, this 305-acre state park offers a variety of activities to suit everyone. There's a 9-hole golf course, picnic areas, playgrounds, and places to shop and eat.
While it's surrounded by the city, it's still a refreshing oasis with tons of nature trails. There's even an array of campsites available, including RV sites, if you want to stay a little longer.
#6 – Russell C Davis Planetarium
Sophisticated gadgets

One-of-a-kind exhibits

Educational experiences
Learn more about space voyages, astronomy, and celestial navigation by visiting this state-of-the-art planetarium. Equipped with sophisticated gadgets, it's one of the country's best and largest facilities of its kind.
As a bonus, it hosts several events, including fashion shows, festivals, and film screenings.
#7 – Jackson Zoological Park
Animals from around the world

Has a splash pad

Has kiddie attractions
The Jackson Zoo is home to more than 200 animal species from five continents. Highlights include African primates and big Asian cats, such as the Amur Leopard and Sumatran tiger.
Handily, the zoo houses a few attractions for kids, like a splash pad, train rides, and a kid-approved carousel.
#8 – Mississippi Governor's Mansion
Greek-Revival architecture

Free morning tours

National Historic Landmark
A National Historic Landmark, this grand mansion lures visitors with its majestic columns and gorgeous Greek architecture. Built in 1839, this striking building is still used for official state functions.
This is the country's second-oldest continuously occupied governor's residence. Visitors can join a free tour of the mansion in the mornings on a limited basis, when not in use.
#9 – Mississippi Civil Rights Museum
Details Civil War history

Compelling exhibitions

Unique architecture
The Mississippi Civil Rights Museum has eye-opening films, memorials, and exhibits detailing the sorrows, triumphs, and struggles of the Civil War. As you visit the museum, you'll have an opportunity to read quotes and see photos from those who risk their lives for their rights.
There also theaters showing films about the most pivotal moments of the Civil War, such as the murders of Medgard Evers and Emmett Till.
#10 – Mississippi Sports Hall of Fame Museum
Scores of sports memorabilia

Friendly and knowledgeable staff

Stadium-like architecture
Sports connoisseurs will find their bliss at the Mississippi Sports Hall of Fame Museum. From numerous Super Bowl MVP trophies to Olympic gold medals, the museum boasts an outstanding collection of sports memorabilia linked to Mississippi.
You'll find plenty of exhibits celebrating sports legends from the state, including Brett Favre, Archie Manning, and Jerry Rice.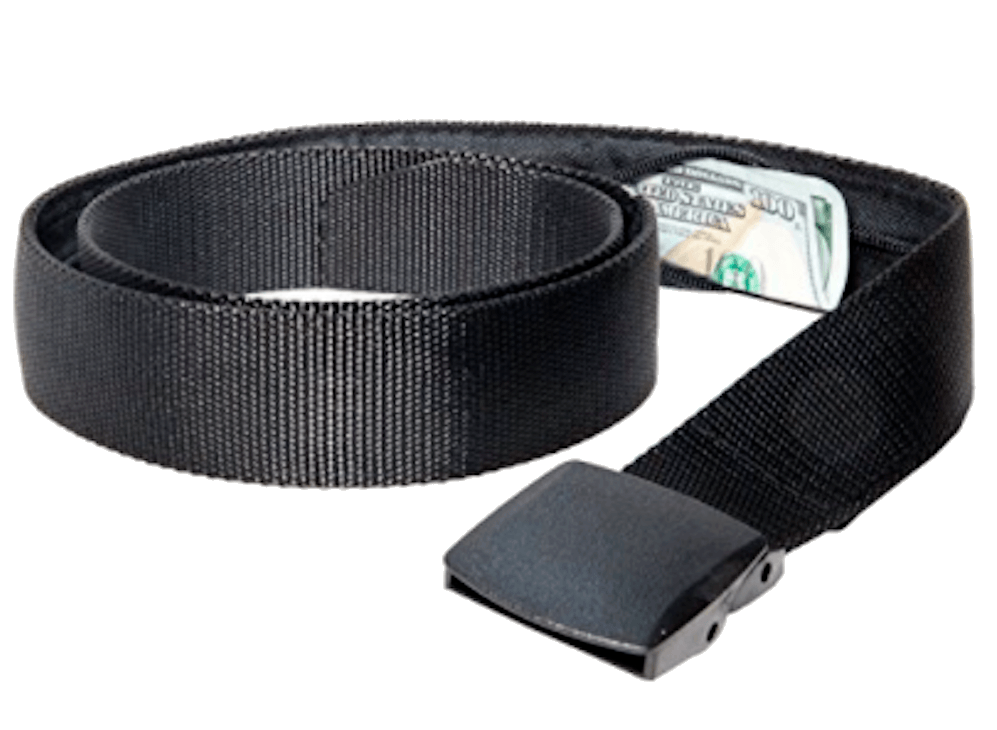 If you are traveling you should ALWAYS have emergency cash hidden on you! Security belts are great because they are affordable and can fit a ton of stuff in them (great for peace of mind!). Check out our favorite travel belt!
#11 – Lamar Life Building Clock Tower
Listed as a Historic Place

City's oldest skyscraper

Free experience
The Lamar Life Building Clock Tower, built in 1924, is Jackson's version of the Big Ben in London. Although it's not as iconic as Big Ben, it's still a remarkable attraction, especially if you're into 1920s architecture.
It's also a Historic Place and is officially the oldest skyscraper in Jackson. On top of it all, it's free and isn't flocked with tourists.
#12 – International Museum of Muslim Cultures
Showcases the beautiful Muslim culture

Educational displays

Special workshops
Take a guided tour of this enthralling treasure trove and see a bevy of educational exhibits. Here, you'll discover interesting nuggets of information about Ramadan, Moorish Spain, and the Legacy of Timbuktu.
The museum hosts insightful special workshops related to the exhibits. Keep in mind, though, that you have to schedule an appointment if you're visiting on a weekend.
#13 – Mississippi Agricultural & Forestry Museum
Family-friendly attractions

Informative displays

39 acres of exhibits
The Mississippi Agriculture and Forestry Museum brings the state's agricultural history to life with 39 acres of fun, family-friendly attractions. You can enjoy a tour or spend the whole day exploring the sections of this museum.
A can't-miss zone in this facility is "Small Town Mississippi," which showcases replicas of the 1920s towns. The National Agricultural Aviation Museum, set inside the facility, also examines the role and importance of the planes in the travel industry.
#14 – Greenwood Cemetery
Free tour

Unique sightseeing tour

Historic site
A cemetery isn't normally the first place that comes into mind when you think of must-see attractions in Jackson, but Greenwood Cemetery is not your typical burial ground.
Photogenic and scenic, the cemetery boasts gorgeous landscaping and flaunts southern touches such as wisterias and magnolias. It also has a rich history, especially since it was built in 1823.
#15 – Eudora Welty House and Garden
A National Historic Landmark

A visual treat

Full of literary treasures
There's so much to see and explore in this historic literary house, including art pieces, rugs, photos, and thousands of books. Even better, bookworms will have the chance to read some of the celebrated fictions and essays of the internationally renowned Eudora Welty.
You may also check out the lovely gardens and watch a film to learn more about Eudora Welty and her house.
#16 – Brent's Drugs
Old-school retro vibe

Soda fountains

Delightful cocktails
Satisfy your taste buds with a smorgasbord of sumptuous culinary treats at this historic malt shop. Our favorites include the Texas-style chili, melt sandwiches, and its signature Brent Burgers. Additionally, it has soda fountains and offers sundaes, floats, and classic shakes.
After enjoying the goodies of Brent's Drugs, head to the "entrance" at the back and step inside the Apothecary. Once there, indulge in its special drinks, which include classic and exotic cocktails.
#17 – Fondren District
Jackson's art district

Plenty of entertainment options

Fun to explore
Fondren District is an artsy and hip neighborhood filled with entertainment venues, bakeries, cocktail bars, local shops, and small businesses.
What really makes it enticing for visitors, however, is the neighborhood's astounding collection of art galleries, where artists showcase their masterpieces and creative pieces. The gallery regularly hosts events, from book signings and food tastings to concerts and art shows.
Final Thoughts on Things to do in Jackson, MS
As you can see, there's no shortage of amazing things to do in Jackson, MS. With an eclectic mixture of attractions and diverse cuisines, Jackson will satisfy your wanderlust in so many ways. From foodies to culture vultures, the city will appease all kinds of travelers.
The charming "city with soul" offers a world of fun and is an exhilarating adventure for anyone who ventures into its streets. Plus, Jackson has retained its small-town feel, making it an excellent getaway for people who want to escape their busy city life.
Whether you're into music, food, culture, history, or nature, there's something awesome to experience in this beautiful city.
***Disclaimer*** Some of the links in this post are affiliate links. This means that if you book your accommodation through the site, One Weird Globe will earn a small commission at no extra cost to you. Your support helps me keep the site going :)
Latest posts by Clair Ricketts
(see all)