Jeju is the largest island Korea and a favourite destination for many domestic travellers. However, the amazing hiking, gorgeous beaches, and tranquil atmosphere mean the secret is out! This island has piqued the interest of a number of international travellers now, and Jeju might just be your next great holiday destination. Not only is this one of the best places to experience nature in Korea, but possibly the whole of Asia!
In this article, we've scoured through the best activities to do in Jeju and come up with 31 to help you make the most of your trip. From hiking trails to museums, to great place to eat, we've got you covered. So, strap in as we take you through the best things to do in Jeju!
Our favourite places to stay in Jeju!
Jeju is quite a big island, so we've focused on Jeju City when it comes to places to stay. It's the easiest place to get around the island from and has the widest selection of accommodation. So, let's check out 3 of the best, according to different budgets and travel styles!
The Best Hostel in Jeju
A remodelled old hotel
All rooms have a private bathroom
You have the option of traditional futon beds or western beds at this cool hostel. We'd recommend paying a little extra for the breakfast, which will set you up well for a busy day!
The Best Budget Hotel in Jeju
Hairdryer and free toiletries
Air conditioning and a TV
This clean and comfortable three star hotel is one of the best budget options in Jeju City. It's close to the centre of town, so if you want to get around the island it's very easy to do so!
The Best Luxury Hotel in Jeju
Private Beach
Two swimming pools
This five star hotel is the best luxury hotel in Jeju. You can get awesome views of the ocean from the outdoor swimming pool. A great spot to cool off after indulging in the on site sauna!
The Best Travel Backpack EVER MADE!?!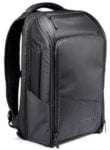 We are obsessed with backpacks – we've tried them all! And our favourite carry on backpack in the WORLD is the Nomatic Travel Backpack. This backpack has revolutionized the backpack industry and will change the way you travel forever :) Check it out here!
• The 31 Best Things to Do in Jeju •
Watch the sunrise over a volcano
The most popular landmark on Jeju Island
One of the best activities on Jeju
This unique volcanic cone was formed thousands of years ago and is now indisputably the most popular attraction on Jeju. Located in the east of the island, we'd recommend heading here super early to catch the sunrise. It's a true bucket list experience!
Get to the top in half a day
1,950 metres above sea level
A UNESCO World Heritage Site
The UNESCO World Heritage Site of Mount Hallasan is South Korea's highest peak. If you're really going for it, you can get up the mountain in 4 to 5 hours. Once you're at the top, you're sure to be amazed by views of the volcanic crater!
Editor's note: Save a bit of cash in Jeju City with our guide to budget hostels in Jeju City!
Explore the lava tunnels
Refreshing when it's hot outside
Bring decent walking boots!
Only a little of the Manjanggul Cave is open to tourists, but that's more than enough for you to cool off and marvel at the lava tubes. The UNESCO World Heritage Site is home to a number of bats! Entrance costs less than $2!
The only waterfall in Asia that drops directly into the sea
Feel the cooling spray
Sit and relax on the rocky beach
Jeju boasts a lot of waterfalls. However, it (and the whole of Asia) only boasts one that flows directly into the sea. Come here and spend some time feeling the cool and refreshing spray as you watch the waves lap against the rocky beach. Heaven!
Visit Jeju's Nanta Theatre
Watch Korea's longest running show
Discover lots of Korean traditions
The top non-verbal show in Korea has been performed in more than 50 countries. However, it's never quite as good as it is in its home! Head to the Jeju Nanta theatre to see a show consisting of acrobatics, martial arts, and music among others. It's great fun!
South Korea is amazing! And the best hostels in Seoul will blow you away!
#6 – Hyeopjae Beach
Enjoy one of the most beautiful sunsets on the island
A favourite spot for locals and tourists
Very cold when it's not summer!
During the summer, Hyeopjae Beach offers everything you'd expect from a beach. Lovely swimming, great sunbathing, and plenty of sports to get involved with. However, outside of summer, it's very chilly! That shouldn't put you off though – the sunsets are incredible!
The first open teddy bear exhibition in the world
See a huge collection of teddy bears
Go home with a cute souvenir!
Head through Jeju's teddy bear safari to see these cute and cuddly toys in a range of different scenes and situations. It's a great day out with the kids, and you can even decorate your own teddy bear for a lifelong memory of your Korean holiday!
South Korea's equivalent of the Giant's Causeway
An incredibly dramatic landscape
Take some incredible photos
Jeju is absolutely packed with awesome natural wonders, and we're not even close to running out of them yet. The only downside of Jusangjeolli is that you can't climb all the way down to the cliffs as it's not safe. You can get some awesome pictures though!
Editor's Tip: make friends by staying at a cool hostel in Busan!
#9 – O'Sulloc Green Tea Museum
Get awesome photos of green fields against blue skies
A must for tea lovers
Learn about Korean green tea culture
O'Sulloc Green Tea Museum and the surrounding fields are some of the most popular attractions on Jeju Island. Try a number of green tea inspired food and drink at the museum café. You can also discover lots about green tea culture and see ancient cups and teapots!
#10 – Meet the Haenyo
One of the most fascinating cultural experiences in Jeju
Meet female free divers
Women gather sea urchins and shellfish
Witness a centuries' old tradition
When you think of women between 60 and 80 years old, you usually wouldn't expect them to be free diving for shellfish. Well, get that perception out of your head when you travel to Jeju! Although the art is slowly dying out, you shouldn't miss the daily performance at Seongsan Ilchulbong!
#11 – Play K Pop Museum
A must for music lovers!
Right next to the teddy bear museum
Enjoy a holographic performance
Pick up some souvenirs at the gift shop
If you love all things K pop, you can't miss this awesome museum of your Jeju itinerary. There's the next best thing to a live concert here – a holographic one! There are a number of exhibitions showing the most popular Korean bands too!
#12 – Seongeup Folk Village
All ages will love this site
Meet a local guide and learn about village culture
See local black-haired pigs
Located at the foot of Hallasan Mountain
At the base of Korea's tallest mountain, you'll find this cool attraction. The folk village is packed with houses made of black lava rock and the unusually curved alleys keep the residents safe from any strong winds. It's a great place to learn about the area!
Will you be in Seoul a while? Here's your guide to the top day trips from Seoul for exploring the area!
#13 – Jeju Dongnum Market
A very cool thing to do in Jeju at night
Enjoy local food after dark
Great selection of traditional food to try
A cheap and cheerful place to eat out
One of the best places to eat out on Jeju is Dongnum Market. There's an array of delicious local dishes at very reasonable prices. As well as local dishes, there are Korean staples like bibimbap on offer. The only problem is most stalls have big queues!
#14 – Jeju Glass Castle Theme Park
One of the more unique things to do in Jeju
Everything is made from shaped glass!
A great attraction for all the family
Make your own glass souvenirs for an extra fee
If you're a little clumsy, this might not be the best place for you. Tripping over could mean the whole place comes crashing down! And it would be such a shame to smash the glass waterfalls, mirrored lake, and glass bookshelf and books!
Busan has tons to do! But don't forget you can take day trips around Busan too!
#15 – Bijarim Forest
The largest nutmeg tree forest in the world
40 or 90 minute hiking options
Home to an 800 year old nutmeg tree
This place has been around for somewhere between 500 and 800 years, making it one of the oldest, and definitely the biggest nutmeg tree forest in the world. Take a trek through this unusual national monument and breathe in the fresh air!
#16 – Jeju Loveland
Very romantic for couples!
More than 140 structures of various sexual acts
Historically a sexual education centre for Korean couples
Strictly adults only
This is definitely one of the more unique things to do in Jeju. The outdoor theme park has many representations of sexual acts, originally designed to educate Korean couples on their honeymoons. Now, it's a bizarre but quite fun attraction. Not a place to bring the kids though!
#17 – Black Pork Street
Carnivores shouldn't miss this!
Lots of restaurants selling Jeju's iconic local dish
Try traditional Korean BBQ
Domestic pig only found on the island
If you like meat and BBQs, you'll be delighted to know that Jeju has a street dedicated to the consumption of this tasty meat. A number of restaurants do traditional BBQ recipes and you're bound to leave full and sated!
Need to save money? Check out the cheapest hostels in Busan!
#18 – Alive Museum
A must do for art lovers
Be transported to Venice!
Displays several different art forms
A great place if you're creative
One of the coolest and most unusual museums on the island, Alive Museum can transport you around the world (not literally). There are 5 different types of art on display, but one of the most popular things to do is get your photo taken in a Venetian gondola!
#19 – Camelia Hill
Lose yourself in the biggest arboretum in Asia
Over 500 species of trees
Admire plants from all over the world
If you're into horticulture at all, then don't miss Camelia Hill when you travel to Jeju. Not only are the trees beautiful, but there are traditional Korean houses throughout the park and lots of areas to sit with a tea, coffee, or snack!
#20 – Olle Trails
A must do for nature lovers
26 trails that criss cross the island
Trek to volcanic cones and forests
Lead to many of the hidden gems of the island
One of the main reasons that so many people come to Jeju is for the hiking and awesome natural beauty. The Olle trails consist of 26 paths which will help you get to many of the most evocative natural sights on the island!
Travel can be expensive! But then again, Seoul's cheap hostels will show you how little it can cost!
#21 – Mysterious Road
Challenge the laws of physics
Cars and buses can travel uphill with the engine switched off
An awesome optical illusion
This truly is one of the most unusual attractions on Jeju. Thanks to the high surroundings, it appears that the road (which travels slightly downhill) is going up. So, when you drive or push something round along it, it gives the illusion of moving uphill without any assistance!
#22 – Cheonjiyeon Waterfall
Another of Jeju's incredible waterfalls
Take the subtropical path alongside the falls
Awesome at night when lit up
We mentioned earlier than Jeju has a lot of beautiful waterfalls. We simply had to include Cheonjiyeon Waterfall, where it looks like the water is coming directly from the sky! At night, the waterfalls only become more beautiful due to the way they're subtly lit!
#23 – Seogwipo Submarine
One of the best fun things to do in Jeju
A real once in a lifetime experience
See a shipwreck on the bottom of the seabed
Come face to face with tropical fish
If you've always wanted to get down to the seabed, but are afraid of diving, or just don't want to get wet, we've found a solution! The Seogwipo Submarine will take you 40 metres down to the seabed where you'll see Jeju's marine life, as well as a shipwreck!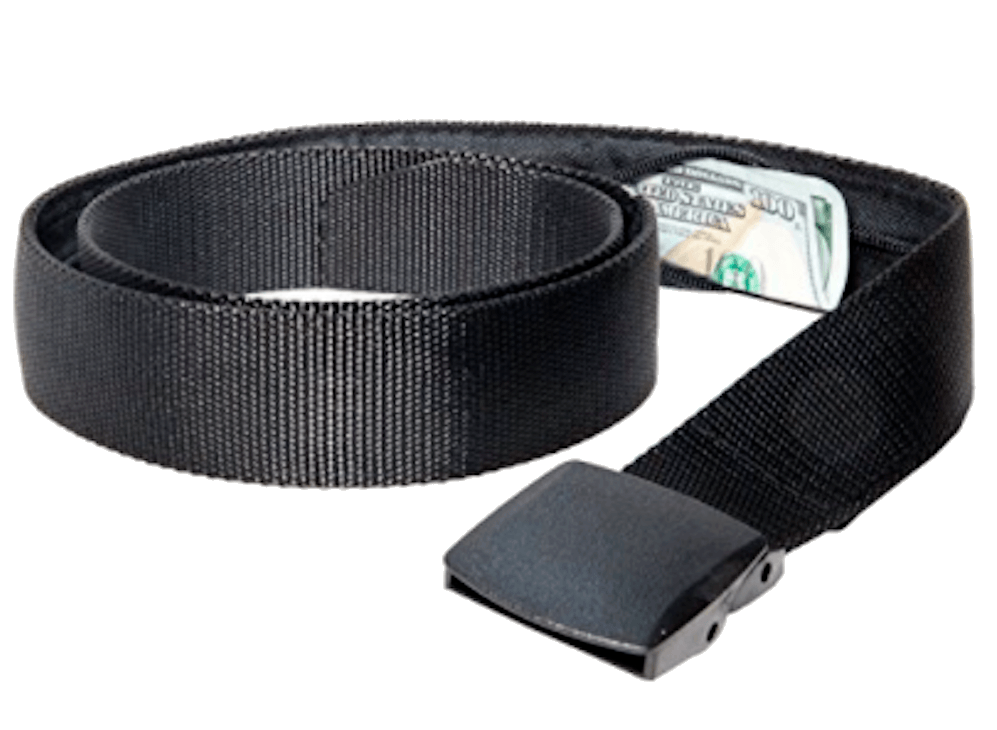 If you are traveling you should ALWAYS have emergency cash hidden on you! Security belts are great because they are affordable and can fit a ton of stuff in them (great for peace of mind!). Check out our favorite travel belt!
#24 – Hallim Park
A popular park with 9 themed zones
Gorgeous subtropical botanical gardens
Cool off in lava caves if it's too hot
Another of the most popular spots on Jeju Island, Hallim Park has plenty to offer the whole family. The 9 themed zones are packed with plants, trees, and flowers from all over the world. If that's not enough, Hallim Park also boasts the only two-dimensional cave in the world. And you can visit!
Not sure what to do in Busan? We break it down in this guide to Busan!
#25 – Gimnyeong Maze
A fun day out for everyone!
A great idea for some budget outdoor entertainment
Try not to get lost in the maze
Viewing platforms throughout
One of the cheapest attractions on the island, you can spend as much time as you like in Gimnyeong Maze for less than $5 per person. For most people, it will take between 5 and 50 minutes. However, if your sense of direction is really bad, who knows how long it'll take?!
#26 – Ecoland
Fun for all the family
Explore Jeju's forests
Take a 19th century steam train
One of the most popular destinations on the island
This awesome theme park is the perfect opportunity to enjoy Gotjawal – the primitive forest on Mount Hallasan. There are 5 stations throughout the park which you can access by a 19th century steam train which chugs around the park!
#27 – Cheonjeyeon Waterfalls
Made up of 3 waterfalls
Great spot for photographers
Also known as the "Pond of God"
Don't worry, we're not losing our minds. Not to be confused with Cheonjiyeon Waterfalls, this group of 3 waterfalls is one of the prettiest spots on the island. There's a path between all 3 of the waterfalls which will enable you to get some awesome shots!
Want to learn more about Seoul? These are the most AMAZING tours in Seoul!
#28 – Yongmeori Cliff
Visit Dragon Head Cliff
The oldest volcanic crater on Jeju Island
Buy a sea cucumber from one of the Haenyos
Along the coastline from Sanbangsan Mountain, you'll find another ludicrously beautiful natural attraction. The Dragon Head Cliff is named as it looks like a dragon diving into the water. Pick up some snacks from the Haenyo ladies along the path!
#29 – Oedolgae Rock
Perfect spot to watch the sunset
Rock rising 10 metres from the water
Another awesome natural wonder
If you're a fan of Korean TV, you may recognise Oedolgae Rock as it was one of the filming locations in Dae Jang Geum. There's a two hour hiking trail around the coast that will open up several great photo angles to snap this wonder from!
#30 – 1100 metre Road
Kilometre long boardwalk
Trek through a wetland 1,100 metres above sea level
Beautiful whichever season you visit
Whatever time of year you visit, this place will be gorgeous. Yellow and orange in autumn, sparkling white in winter, you name it. Because you're so high up, the views of Jeju and its surroundings are second to none as well!
#31 – Udo Island
Named Cow Island – it looks like a cow lying down
5km off Jeju's east coast
Rock, white, and black sand beaches
Said to be a compact and more relaxed version of Jeju, Udo Island is less commercialised than its larger neighbour. There are a number of beaches, mountains, and lovely landscapes on Udo Island, and it's definitely worth a visit if you have the time!
Final thoughts on the best things to do in Jeju
So, there we have it. There are the 31 best things to do in Jeju. We're sure that armed with our list, you'll find it much easier to plan your holiday on Korea's largest island. In fact, the only thing you might have trouble with is fitting all these exciting activities in!
For great seafood, awesome hiking, and a number of other outdoor activities look no further than this charming island bobbing in the Yellow Sea!
If you think we've missed anything off our list, let us know in the comments below. We hope you have an incredible holiday in Jeju!
***Disclaimer*** Some of the links in this post are affiliate links. This means that if you book your accommodation through the site, One Weird Globe will earn a small commission at no extra cost to you. Your support helps me keep the site going :)
Latest posts by Aiden Higgins
(see all)