Malta is a fascinating island nation. Complete with its own unique language, patchwork of Mediterranean history and some of the most ancient archaeological sites in the world, as well as beaches and good food, it's no wonder people flock here to enjoy its sun-soaked shores.
Being so interesting, however, there's so much to do in Malta that it can be tricky to narrow it down!
That's why we've created this comprehensive list of the best things to do in Malta – so that you can easily make a beeline for the most interesting sites and top places to be.
Our favourite places to stay in Malta!
Malta has a lot going for it in terms of history, sightseeing and nature, but the island nation also has a lot of choice when it comes to accommodation. We've rounded up the best places to stay in the best neighbourhoods in Malta to make the headache of finding accommodation so much simpler for you.
The Best Hostel in Malta
Breakfast included
Outdoor swimming pool
If you want somewhere cheap, fun and sociable to stay, then this is the best hostel in Malta for you. Not only is there a pool and sea views but there's also a ton of social events, too.
The Best Budget Hotel in Malta
Situated close to Msida Marina with many cafes and restaurants in walking distance, there's also a bus stop nearby making it easy to travel around the island. There's also the option of staying in a studio apartment which comes equipped with a kitchen.
The Best Luxury Hotel in Malta
Fantastic Views
Spa & wellness centre
Ticking all of the high end boxes, this top hotel in Malta boasts luxury in abundance. Along with countryside views, there's a large swimming pools, a chic spa and access to the hotel's very own private beach.
• The 17 Best Things to Do in Malta •
UNESCO World Heritage Sites
Incredible architecture
Learn about Malta's historic heritage
One of the coolest things about Malta is its megalithic temples. These things are old: we're talking 3150 BC, making them a history lover's dream. Visiting them has got to be one of the most interesting things to do in Malta.
There's the Hagar Qim temples in the south and the Mnajdra temples, for example, making up these largest freestanding structures in the world. There's also the medieval Hamrija tower thrown in for good measure, too.
Cruise around the sea
Spot charming fishing villages
Snap photos of amazing rock formations
Malta, being an island nation, is a good place to take a cruise. Specifically, that would mean catching a boat to its two smaller islands: Gozo and Comino.
One of the coolest things to do in Malta, seeing the islands from the crystal clear blue waters of the surrounding seas, as well as Malta's cliffs and caves – plus the tiny islet of St. Paul's – comes highly recommended.
Beautiful religious building
Impressive architecture
Boasts two Caravaggio paintings inside
St. John's Co-Cathedral, situated in the town of Valletta, was commissioned in 1572 and completed in 1577. An example of Baroque architecture, seeing this amazing structure is one of the best things to do in Malta.
This stand-out place is all about its marble floors, ornate carvings, intricate details and gilded ceilings. You'll be hard-pressed to find a more beautiful church on the islands, that's for sure: St. John's Co-Cathedral simply stunning.
Need more specifics? Here are the best neighborhoods in Malta to stay!
Soak up the market's atmosphere
See a slice of local life
Explore a town with ancient roots
A great, local thing to do in Malta, this fun Sunday market takes places at Marsaxlokk. Mostly consisting of seafood, this is a cool place to stroll around and soak up some authentic life of the island.
We would recommend going early – like, really early. Sunrise (6:30 a.m. onward) is the best time to visit, as you see the fisherman come in with their fresh catch ready for the market. Afterwards, spend time exploring the town itself – established by the Phoenicians in the 9th century BC.
The Best Travel Backpack EVER MADE!?!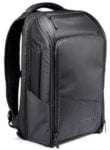 We are obsessed with backpacks – we've tried them all! And our favourite carry on backpack in the WORLD is the Nomatic Travel Backpack. This backpack has revolutionized the backpack industry and will change the way you travel forever :) Check it out here!
#5 – Pay a visit to the Grandmaster's Palace
Learn about Malta's history
See some stunning artwork
Allegedly haunted!
This important portion of Malta's history was established between the 16th and 18th centuries and was the seat of power for the head of the Knights Hospitaller. During the British colonial period (1813-1964) it was the official residence of the Governor of Malta.
Located in the centre of Valletta, inside the palace itself is plenty of ornate artwork, a thrown room, a tapestry hall and an armoury. Parts of the palace are now a museum, but it also is currently the office of the President of Malta.
Buses come every 30 minutes
Makes it easy to get around
Perfect if you're in Malta just a few days
One of the best things to do in Malta, especially if you've only got a short time on the islands, is to embark on a hop on, hop off bus tour. This will allow you to hone in on the most important sites of the island without worrying about how to get to each one.
You can take two different routes: the South Malta route or the North Malta route. Each one makes it easy to see everything you're here to see – the estates, the historic sites and beaches. Simple.
#7 – Chill out on the beach
Relaxing thing to do
Discover hidden beaches
Water sports for adrenaline seekers
No Maltese itinerary would be complete without hitting up some of the island nation's beautiful beaches – some of which are Blue Flag-certified. Not only are these some of the most beautiful in the Mediterranean, the water is also some of the cleanest.
So what better thing to do in Malta that to hit up some of the island's beaches; these include Paradise Bay, Mellieha Bay and the very scenic Ghajn Tuffieha.
#8 – Have lunch at the harbour
Soak up the sites and picturesque views
Try local cuisine
Different budgets catered for
The Grand Harbour, also known as the Port of Valletta, is a charming place to be. This majestic location is a cool spot to people-watch and wander, with the historic town on one side and the modern city on the other.
So what better way to soak up it all up than to grab a bite to eat at one of the many restaurants nearby. Lunching with a view of the harbour, the turquoise sea, the super yachts, is definitely one of the best things to do in Malta.
#9 – Be creeped out at St Paul's Catacombs
Open daily
Unique thing to do in Malta
A wealth of important history
Ok, so this one isn't for you if you're claustrophobic or easily creeped out! St. Paul's Catacombs, located underneath the streets of Rabat, connect St. Paul's Church to these underground warrens, which showcase Christian, Roman and Jewish burials side by side.
Dating from the 3rd to the 8th century AD, there are 20 hypogea (Latin name for an underground chamber) open to the public. The whole complex spans 2,000 square metres, so there's a lot to explore!
Dance the night away
Meet locals
Sample Malta's nightlife
Paceville is the name of popular nightlife area in the town of St. Julian's, where you can "pace" yourself (hopefully) on an evening of drinking and fun times.
Start off at a rooftop bar, sipping on cocktails looking out over the rooftops, then head down into Paceville itself, dipping into different bars, rubbing shoulders with locals and finally finishing up at one of the area's nightclubs. Definitely one of the best things to do at night in Malta!
#11 – See a performance at Manoel Theatre
See productions in English and Maltese
A variety of performances on offer
Beautiful, historic architecture
Known simply as 'The Manoel' – named after the Grandmaster of the Order of the Knights Hospitaller – this is actually the (reputed) 3rd oldest working theatre in Europe, having been constructed in 1731.
Located in the aptly named Theatre Street in Valletta, it's a small venue with a lot of charm – expect a round copula ceiling, carved wood and gold leaf. See what's on and go catch a show!
Sample Maltese wine
Dive into the country's heritage
Learn about winemaking
Malta has a rich history and culture, and with its geological location in the Mediterranean, it also boasts some pretty good wine, too. A good place to go to see where the magic of winemaking happens – and try some for yourself – are the Marsovin Cellars in Marsa.
Here you can take a tour through their 400-year-old ageing cellars, learn how the grapes are grown, pressed and made into wine, and try a few of their best bottles for yourself. A great thing to do in Malta for wine-lovers, of course.
#13 – Sit in the shade at San Anton Gardens
Relaxing place to stroll
Surprising history
Cool Instagram spot
Designed and planted in the 18th century, and opened to the public in 1882, the San Anton Gardens are some immaculately kept grounds that surround the San Anton Palace.
Not only are the gardens a good place to come for a stroll, but visiting the San Anton Gardens is awash with history; almost every tree has its own history, complete with a plaque dedicated to the person who planted it, making it one of the most interesting things to do in Malta.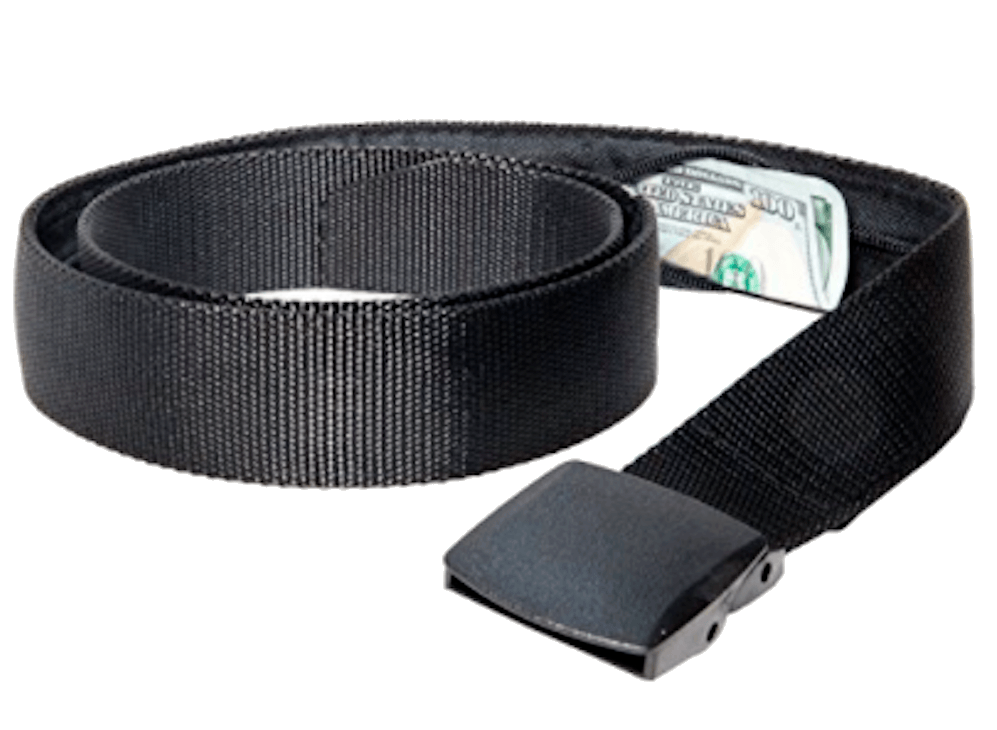 If you are traveling you should ALWAYS have emergency cash hidden on you! Security belts are great because they are affordable and can fit a ton of stuff in them (great for peace of mind!). Check out our favorite travel belt!
See a slice of local life
Visit charming villages
A cool thing to do at night in Malta
Fireworks are something of a tradition in Malta. In fact, this island nation loves their fireworks. Not only do they celebrate Guy Fawkes Night, like the UK, but they have their very own International Fireworks Festival.
Fireworks are loved so much in Malta that you can actually see them every weekend at one of the island's many festa (village feasts), when patron saints are celebrated. You won't be disappointed!
#15 – Get cultured at the National Museum of Archaeology
See ancient artefacts
Learn about Malta's history
Historic building
Malta has a lot of history. It's one thing going to see the buildings themselves – the ancient temples, the churches and palaces – but for a more rounded view and to learn a thing or two about the island, head to Valletta.
Here you will find the National Museum of Archaeology, housed in a Baroque building from 1571. This place features displays of finds from as far back as 5000 BC, from tools used by prehistoric peoples to Phoenician jewellery.
Perfect day trip from Malta island
Get to ride the ferry
Spend all day relaxing
The Blue Lagoon is a popular spot for swimming and snorkelling, and is a little bit of paradise in Malta. A small bay with shallow waters on the west coast of Comino, this place quite naturally draws in a lot of people.
Hop on a ferry to Comino and get yourself to the Blue Lagoon; a day trip from Malta to here is the way a lot of people get to experience the beautiful views, sunbathe on the decks and swim safely in its roped off swimming areas.
See some beautiful buildings
Discover the town at a leisurely pace
Learn the history of the town
Certainly one of the best free things to do in Malta would simply be to stroll around Valletta. This historic town has plenty of sites, with early modern as well as medieval architecture to explore.
Heading out on a tour would be the best way to do it. That way you actually get to learn about what you're looking at, rather than having to leaf through a guidebook to find relevant information!
Final thoughts on the best things to do in Malta
That's all folks – the very best things to do in Malta all on one handy list. It's a great selection of the best activities and sights that can be found across the island nation.
We think there's something for just about everyone here, making for a killer itinerary. We're talking historic walking tours, diving into creepy catacombs, lunching by the sea and lounging around on the beach. What more could you want?
Think there's something we've missed off? Know of some hidden gems in Malta? Then let us know in the comments below!
***Disclaimer*** Some of the links in this post are affiliate links. This means that if you book your accommodation through the site, One Weird Globe will earn a small commission at no extra cost to you. Your support helps me keep the site going :)
Latest posts by Clair Ricketts
(see all)