If you're interested in history, there are few better places in Germany to visit that Nuremberg. The unofficial capital of Franconia and the second biggest city in Bavaria, it attracts scores of tourists every year.
Virtually destroyed after World War II, the Old Town has been painstakingly reconstructed and it's the heart of the city. Learn about ancient Royalty, Nazi War Trials, or peruse the awesome galleries.
There's an awful lot of tasty Bavarian food and beer to get into in Nuremberg too! To help you plan your trip, we've put together a list of 31 of the best things to do in Nuremberg. We've taken into account travel style, budget, and interests to come up with a comprehensive list. So, let's dive in!
Our favourite places to stay in Nuremberg!
The Best Hostel in Nuremberg
Great location
Friendly and approachable staff
Near all of the city centre attractions and a stone's throw from an underground station too, this is a great location. Staff are friendly and it's a great place to meet new friends to explore with!
The Best Budget Hotel in Nuremberg
Rental bikes available
In a quiet part of town
This four star hotel is a great place if you're looking for a good night's sleep for a low price. It's not right in the centre, but there is bike rental available so you can easily reach the Altstadt!
The Best Luxury Hotel in Nuremberg
Roof terrace and top floor spa
Five star hotel
This opulent and luxurious hotel is your best bet in Nuremberg if you're happy to splash out a little extra. The gourmet restaurant is a fabulous place to try high-end Bavarian cuisine!
The Best Travel Backpack EVER MADE!?!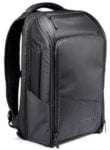 We are obsessed with backpacks – we've tried them all! And our favourite carry on backpack in the WORLD is the Nomatic Travel Backpack. This backpack has revolutionized the backpack industry and will change the way you travel forever :) Check it out here!
• The 31 Best Things to Do in Nuremberg •
The most beautiful part of Nuremberg
Home to some of the most popular attractions
Don't miss the Castle
Nuremberg's Old Town is where you'll find most of the city's attractions. It was rebuilt after extensive damage in the Second World War. Not only are there lots of attractions, but some of the best places to eat, drink, and go out are located here.
Have some time? Get out of the city with these epic day trips from Nuremberg!
One of the most important museums in Germany
Learn about a dark time in history
Don't miss the fascination and terror exhibit
The Nuremberg Trials were held by the Allied Forces after World War II. This museum is one of the most important in Germany and will tell you everything you need to know of one of the darkest periods of history in the world.
#3 – Imperial Castle of Nuremberg
One of the best things to do in downtown Nuremberg
Home of German royalty for 500 years
A medieval fortress
Dominates the skyline at over 300m tall
Probably the most notable building in Nuremberg, this castle is one of the most important medieval fortresses in Europe. Make sure you visit the Deep Well and the Castle Gardens. They're a lovely place for a walk!
Need more specifics? Here are the best neighborhoods in Nuremberg to stay!
Former home of a German renaissance artist
See Dürer's finest creations
Take a guided tour to learn more
Albrecht Dürer is one of the city's most famous sons. When you're in the Altstadt, don't miss visiting his former residence, which is now a museum. You can see some of his most famous works, including maps, across 5 stories of the museum!
One of the world's best toy museums
Toys on display from all over the world
Home of the German Games Archive
The toy museum is a fabulous attraction no matter what age you are. It's regarded by many as the best toy museum in the world! Check out the toys from different periods and countries. Lots were made in the town and date back to medieval times!
Editor's Recommendation! These are the staff pick for the top hostels in Berlin (for all budgets!)
The city's daily market for centuries
Sample traditional German delicacies
Don't miss the "Beautiful Fountain"
Not only is this a great place for shopping and tasting German food, but there are also a couple of lovely fountains. First is the "beautiful fountain". Touch its golden ring for good luck. Second is the Gänsemännchen, where water flows from the beaks of two geese.
Learn to bake traditional gingerbread
Get tips and tricks from a professional chef
Take a tasty treat home as a souvenir
One of the best ways to learn about a new culture is through food. So, this gingerbread cooking class is the ideal opportunity to find out more about Nuremberg's history! You'll be able to taste honey, nuts, and spices in this scrumptious dessert.
#8 – St. Sebaldus Church
One of the most important religious sites in Nuremberg
Dedicated to Nuremberg's patron saints
Mix of Romanesque and Gothic architecture
Numerous works of art in the church
St. Sebaldus Church is split into two halves. The West side is from the 13th century and the towers and naves are a mix of Romanesque and Gothic architecture. 100 years later, the east side was built. The church houses sculptures, paintings, and stained glass windows too!
Recommended Article: Looking for the best hostels in Hamburg? Check out our EPIC Guide!
#9 – The National Germanic Museum
Culture vulture? You'll love this
Largest collection of German art and culture
Unique and impressive architecture
Over 1.3 million artefacts here
Interested in German art and culture? There's no better place in the country than this fabulous museum. Fine arts are just some of the 1.3 million artefacts on display. The buildings is a mix of 16th century and modern architecture!
Enjoy a glass of hot mulled wine
Pick up Christmas gifts for friends and family
Two-week event at the Hauptmarkt
Germany is famous for its Christmas markets, and Nuremberg's is one of the best. More than 1 million people attend the event in just two weeks. The usual Hauptmarkt is truly magical, with lights, festivities, and places to buy gifts, food, and of course, mulled wine!
#11 – Nuremberg Transport Museum
All ages will love this site!
A collection of intriguing exhibitions
Great place to explore with kids
One of Europe's oldest museums
The Nuremberg Transport Museum isn't just one singular museum – it's a few together! The country's railway, the Deutsche Barn, Museum of Communications, and Merks Motor Museum are all in here. Petrolheads will love that there are over 90 vintage cars!
Have your dates picked? Read up on hostels in Munich before you book!
Learn all about the brewing process
Sample delicious German beers
A great activity to do in the Old Town
Have you even visited Germany if you haven't tasted some of the beer it's so famous for? Not really. But rather than just getting smashed, why not learn a little about the brewing process too? Before sampling a mix of artisan ales and lagers. Sounds good, right?!
Well maintained cycle paths
One of the best ways to see the city
15 people or less on a tour
Nuremberg isn't a difficult city to cycle around, and this is a great way to see more than you would on foot. You can easily see plenty of the other cool things to do on our list, so stop off and check them out!
#14 – Historicher Kunstbunker
One of the more unique things to do in Nuremberg
See where Nazis hid stolen artefacts and art
A converted underground beer cellar
Now a museum
This incredible museum was used by the Nazis to hide their stolen art. The climate control and bombproof doors are proof that it could have been kept safe! It's one of many former beer cellars used for the purpose, but this is one of the few open to the public.
Looking for the Party? We've got you covered with our guide to the best party hostels in Berlin!
#15 – Kongresshalle
Abandoned amphitheatre by the river
Intended as a Nazi rallying ground
Construction halted before end of the war
Intended to be a great building reminiscent of Ancient Rome or Greece, the Kongresshalle is certainly imposing. Thankfully, it's never fulfilled its expected use as a Nazi rallying ground. However, it's one of the most impressive sights in Nuremberg!
A luxurious experience
Unique way to see the city
Admire panoramic views of incredible architecture
Nuremberg is such a pretty city, and one of the best ways to see it is from above. Your expert pilot will also be your guide as you soar above the city. Don't forget your camera for this one!
#17 – Day Trip to Walberla
Spiritual site dating back to Celtic times
The birthplace of many myths and legends
Festival every May
If you want to get out of the city, then Walberla is a good option. It's around an hour from Nuremberg by car, and this mystical land is a great place to get some fresh air. Legends of demons, witches, and gods swirl around this land that was an important Pagan place of worship!
Have an early flight? Book a hostel near Frankfurt Airport to have a stress-free morning!
#18 – St. Lawrence's Church
Another of the most important religious sites in Nuremburg
Nuremberg's largest church
One of the largest organs in the world
The 14th century St. Lawrence's Church is so big and impressive it has a square named after it. Check out the organ while you're there. To be honest, you can't really miss it. It has more than 12,000 pipes!
See the city's top attractions
A comfy and convenient way to travel
Learn lots from your audio guide
It can get tiring exploring cities by bike or on foot. Happily, there's another alternative which is especially great if you're travelling with kids. A sightseeing train! Enjoy an informative audio guide as the city whizzes by!
Will you be in Berlin a while? Here's your guide to the top day trips from Berlin for exploring the area!
Opened to the public in 1912
More than 2,000 animals
See some big cats!
Even though it was opened to the public in 1912, the zoo dates back to medieval times. Local noblemen and women kept exotic animals on the area that's now the zoo. Of the 2,000 animals, the Asiatic lions, snow leopards, and Siberian tigers are some of the most beautiful!
Learn how to make bratwurst
Prepare sides including salad and sauce
In a state of the art cooking school
We've already told you about the gingerbread class, but you can't make a dessert without a main! And that's exactly what you'll learn at this sausage-making class. Your experience will take place in a cooking school by Nuremberg's famous castle!
Munich has tons to do! But don't forget you can take day trips around Munich too!
#22 – Nuremberg Historic City Walls
One of the best sites for history buffs
Beautifully preserved around the city
Take a guided tour of the medieval dungeons
5km around walks and towers
If you want to combine a love of history with a love of walking, don't miss the city's walls. They've been well preserved and 5km of paths connect gates and towers. The nearby dungeons are an awesome place to take a guided tour and see more of the city's grisly history!
#23 – Stadtpark
A lovely green space in the city centre
Check out Neptune's Fountain
Take a picnic and chill out
If you want to escape the city without leaving, then the Stadtpark is a great place to do that. There are walking trails throughout the park as well as a pond and a number of memorials. A great place to relax after a busy morning of sightseeing!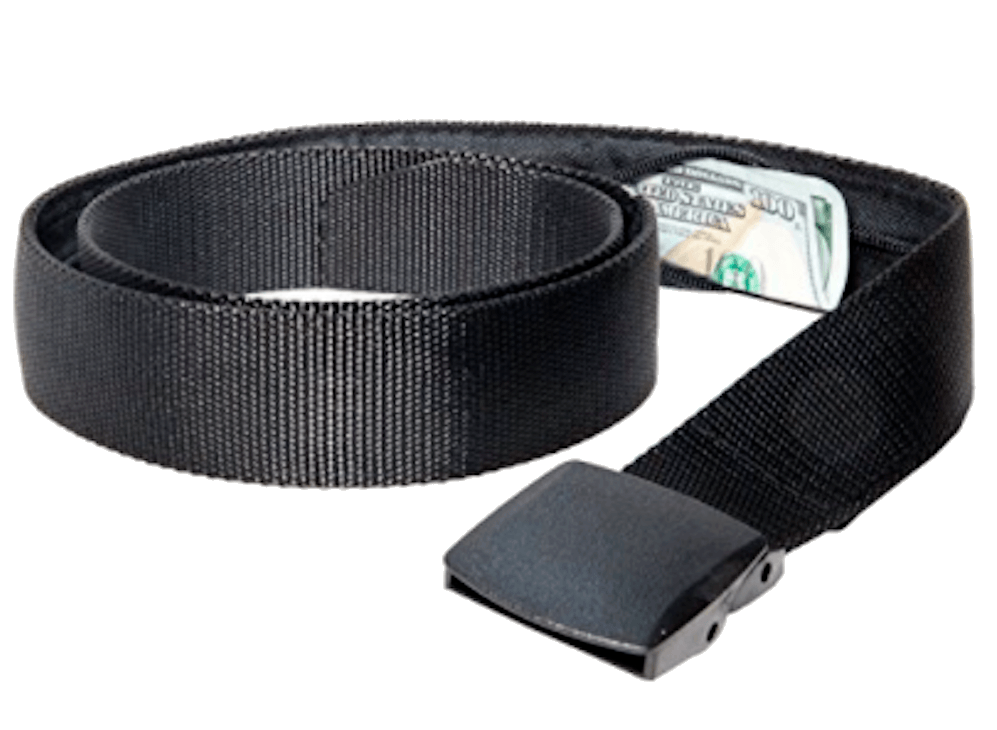 If you are traveling you should ALWAYS have emergency cash hidden on you! Security belts are great because they are affordable and can fit a ton of stuff in them (great for peace of mind!). Check out our favorite travel belt!
#24 – Henkerhaus
One of the more unique things to do in Nuremberg
Once the home of the city's official executioner
Now a museum
Overlooks the Pegnitz River
If you're looking for something a little unusual and macabre to do in Nuremberg, check this out. The Henkerhaus was the home of the city's executioner in the 16th century. The museum is open on weekends and has fabulous views of the Pegnitz River!
#25 – Museum of Industrial Culture
See old machinery from the city's past
See the social and cultural impact of different industries
Houses the motorcycle museum
In the city's 19th century ironworks, you'll find this awesome museum dedicated to the industrial past of the city. See machines and vehicles while learning about the industry's influence on Nuremberg's history and culture. There's a motorcycle museum too!
Hamburg is spectacular! Especially since you can take day trips to see the whole region!
#26 – Weissgerbergasse
One of the most beautiful streets in Nuremberg
Gorgeous architecture
In the centre of the Old Town
This charming and short street is one of the few places that was unscathed after World War II. The timber-framed houses are traditionally German, and the street has a quaint atmosphere. Don't miss it!
#27 – Ehekarussell
Bronze fountain
See the journey from dating to death
One of the most controversial attractions in Nuremberg
Nuremberg is a town with a lot of fountains, but the Ehekarussell might just be the most intriguing. It shows the journey from dating, to marriage, to death. It's quite controversial as there are many nude figures, so it might not be the best to visit with kids!
#28 – Frauenkirche
Come at noon to see the clock performance
A stunning Gothic landmark
Attend a daily mass
Nuremberg has a lot of noteworthy churches, and we couldn't miss the Church of our Lady (or the Frauenkirche) off our list. The clock is particularly impressive, and the shows every day at noon will have you spellbound!
#29 – Johannesfriedhof
Burial sites of many famous Nurembergers
Beautifully kept tombs
One of the most popular spots in the city
A cemetery may seem like a macabre and unusual place to recommend, but not when it's as beautiful as Johannesfriedhof. It's the final resting place for many famous artists, philosophers, and politicians from the city.
#30 – Women's Tower
Round tower from medieval times
Opposite Nuremberg station
Rebuilt in 1558
If you arrive in Nuremberg by train, the Women's Tower will be one of the first things you see. It guards the city and is part of the walls. There are a number of medieval walls and courtyards in the vicinity, and some cool souvenir shops too!
#31 – Neues Museum Nuremberg
Art aficionados will love this!
Huge collection of contemporary art
Rotating local and international exhibitions throughout
Take a guided tour
Of all the city's museums, this is the one you should visit if you're into contemporary art. The building itself is a work of art, with large, open, and light spaces and a cool spiral staircase. There are rotating exhibits through the year showing the best of local and international artists!
Final thoughts on the best things to do in Nuremberg
So, that concludes our list of the best things to do in Nuremberg. We hope that you've got a better idea of the best things to make the most of your trip to Bavaria! Whatever you're looking for, you'll find something that'll suit your travel style in Nuremberg.
Arts and culture, great Bavarian food, and some beautiful spots nearby make for an awesome city break. The only thing that might be a problem is that you won't be able to fit everything you're interested in just a few days!
If you think there's anything we've missed out, do let us know in the comments below!
***Disclaimer*** Some of the links in this post are affiliate links. This means that if you book your accommodation through the site, One Weird Globe will earn a small commission at no extra cost to you. Your support helps me keep the site going :)
Latest posts by Clair Ricketts
(see all)