A dense urban landscape that hums with incredible energy, Osaka, Japan forms part of one of the largest metropolitan areas in the world. It's a big, bustling, Japanese city that's always alive and active!
A trip to Osaka offers an inviting slice of modern urban Japan, with all of its delightful quirks and quintessential scenes.
The city is often referred to as 'Japan's Kitchen' for its delicious cuisine and thriving culinary scene, bursting with traditional flavors and delectable aromas. It's a city with friendly locals, a hip cultural scene, and enough to keep you entertained for a lifetime!
We've put together an Osaka travel guide to help you maximize your time in this awesome city. So, if you're wondering what to do in Osaka, Japan, you're in the right place!
Our Favorite Places to Stay in Osaka!
Osaka is big, and there are plenty of accommodation options to choose from. It's important that you pick something relatively central so that you don't have to travel too far after your explorations!
The Coolest Hostel in Osaka
Perfect central location near bars
Pin controlled entry means no curfew!
Just a couple of miles from Osaka city center, Guesthouse U-EN is an awesome hostel set in a historic building. The atmosphere is fun and friendly, and there is a comfortable common area and cafe.
A Great Budget Hotel in Osaka
Great for sightseeing
Free WiFi and airconditioning
Guest House Matsu offers clean, comfortable, and affordable accommodation in a great location. The property offers a range of room options, public transport is convenient, and bikes are available to rent.
The Best Luxury Hotel in Osaka
Incredible panoramic city views
World-class facilities and design
Located on the top floors of the lofty Abeno Harukas building, this hotel offers some of the best views in the country. The design is sleek, modern, and elegant, and the facilities are top-notch.
The Best Travel Backpack EVER MADE!?!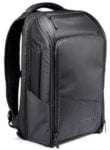 We are obsessed with backpacks – we've tried them all! And our favourite carry on backpack in the WORLD is the Nomatic Travel Backpack. This backpack has revolutionized the backpack industry and will change the way you travel forever :) Check it out here!
• The 31 Best Things to Do in Osaka •
#1 – Visit Osaka Castle
A real must do in Osaka
Incredibly popular landmark
Quintessentially Japanese design
An important piece of Japanese history
Set in a lush green park and encircled by a moat, Osaka Castle is one of Japan's most famous landmarks. It's a beautiful castle with roots dating back to the late 16th century.
With swooping gables and a bright white and gold finish, the castle is stunning and unlike any castle you'll find in the western world.
#2 – Discover Dotonbori
One of the top things to do in Osaka, Japan
Famous tourist destination
Plenty of entertainment options
See the iconic Glico billboard
Set on the Dotonbori Canal, Dotonbori is arguably the most popular tourist area in Osaka. With dazzlingly illuminated signboards lining the walls, the area is like an amalgamation of Times Square and an Amsterdam canal!
Originally a theater district in the 17th century, Dotonbori is now a thriving, vibrant entertainment and nightlife district, packed with incredible restaurants and taverns!
Heading to Kyoto? Save some money with our guide to the coolest hostels in Kyoto!
Customizable tour
Local guide
See Osaka's best bits
Connecting with locals is the best way to get an authentic experience when exploring a new city!
This tour allows you to book a local friend to help with your explorations! The experience is fully customizable and allows you to see the city's best attractions.
Editor's Pick – These are the coolest boutique hostels in Osaka (for any budget!)
#4 – Visit Universal Studios Japan
Fun for the whole family!
Great fun
Large and varied
One of the best theme parks in Asia!
Universal Studios Japan is a massive theme park in Osaka that gives it's American counterparts a run for their money!
There are dozens of awesome rides and multiple themed zones that immerse you in your favorite fantasy worlds. Surround yourself with minions or delve into Harry Potter's universe!
Before your trip, find out about Osaka's best hostels!
See Osaka from the water
Enjoy a river cruise
See Osaka Castle and city lights
Experience Osaka from the water on a tranquil riverboat tour. You'll cruise peacefully along the rivers and canals, soaking up the sights and sounds of the city from a fresh perspective!
Pass Osaka Castle before being dazzled by the city lights as night cloaks the sky!
| Pro Travel Tip
Experience the world like never before with WayAway Plus – the membership that opens doors to exclusive travel perks and cashback on all your bookings!
Explore Japan's cultural capital
Visit ancient temples
A short bus journey from Osaka
Kyoto, Osaka's neighbor to the northeast, was the country's ruling city for centuries and is considered Japan's cultural capital.
Packed with cultural heritage, it's home to ancient buildings and sites that date back to the 6th century! Head to Kyoto to discover archaic temples, rich culture, and a bamboo forest! Stop by Nara, the ancient capital, on your way back to Osaka.
Editor's Tip: make friends by staying at a cool hostel in Tokyo!
Experience Osaka's local bars
Enjoy some Japanese drinks
Try traditional Japanese foods
Visit three traditional Izakaya and Ura-Namba bars on a bar-hopping tour through the food alleys near Dotonbori. Sample local beers, and enjoy some traditional Sake in the local bars.
You'll also get to try several traditional Japanese dishes, including sushi and some delicious fried skewers! The tour is loads of fun and a great way to experience the local culture.
One of the largest aquariums worldwide
620 animal species
Fun for the whole family
Osaka Aquarium Kaiyukan is one of the largest aquariums in the world, with over 30,000 animals housed within it!
The aquarium is divided into 15 sections, each recreating a different ecosystem. You'll be plunged into an underwater world and discover a plethora of marine life!
Hiroshima is great! Hiroshima's hostels are great too!
The best views in Osaka
The tallest building in the city
Restaurant and souvenir shop on top
See Osaka from above by soaring up to the top of the Abeno Harukas building. Towering 300 meters above the streets below, the observation floor of the building offers amazing panoramic views of the city!
The sprawling vista stretches across Osaka to the surrounding regions and beyond!
#10 – Go Shopping in Shinsaibashi
World-renowned shopping area
High fashion retailers and brands
Great atmosphere
Shinsaibashi is Osaka's main shopping district, and it's home to an abundance of high fashion retailers and chic brand stores.
The main artery of the district is the Shinsaibashisuji shopping arcade. This roofed passageway is lined with every kind of retail shop and is over ⅓ of a mile long!
#11 – Explore Shinsekai
One of the best places to go in Osaka
Unique atmosphere
Shops, restaurants, and entertainment
Interesting scenery
Modeled after New York and Paris, Shinsekai is a district of Osaka that was built in 1912 to represent the modern world. A walk through Shinsekai is like a trip back in time, with a distinctly Japanese atmosphere, historic western touches, and an air of retro-futurism.
Today, it's a shopping and entertainment district filled with great Osaka things to do, see, and eat!
Looking for the Party? We've got you covered with our guide to the best party hostels in Tokyo!
Fun for the whole family
Interesting and entertaining
Customizable experience
If you're visiting Osaka with your kids, a family-friendly tour can help keep you and your kids entertained and smiling! This bespoke tour is customizable, so you can adapt the itinerary to suit your family's interests.
See some of the city's most iconic Osaka attractions, and enjoy some family fun at places like the science museum!
#13 – Ride the Tempozan Ferris Wheel
Very romantic for couples
Awesome views of Osaka
One of the tallest Ferris wheels worldwide
17-minute ride
Experience enchanting birds-eye views of Osaka as you glide through the sky on a giant Ferris wheel! Standing at 369-feet tall, Tempozan was once the tallest Ferris wheel in the world!
Soak up the striking views of the surrounding landscape, from Mount Ikoma to Osaka Bay. The ride offers a great new perspective of the city.
Editor's Note: Get to know the city from these great hostels near Tokyo Station!
Immerse yourself in Osaka's nightlife
Tailor the evening to your tastes
Enjoy karaoke and a bowl of ramen at 5:00 am!
Osaka has a vibrant and thriving nightlife scene and the locals know how to party! Experience the magic of the city like a local on an Osaka nightlife tour.
Your guide will choose a nightlife district based on your preferences, and take you on an awesome adventure through the local streets! Enjoy sake, snacks, and beer as you hop between different styles of bars.
Try traditional Japanese cuisine
Vibrant night time atmosphere
Explore hidden gems and local favorites
Osaka is world-renowned for its incredible culinary scene, with its many restaurants and vendors serving top-notch Japanese cuisine.
This food tour takes you off the beaten track, through hidden alleyways, and on a journey of delicious discoveries!
Want to eat as much as possible? Check out some of these additional food tours in Osaka!
#16 – Stroll through Kema Sakuranomiya Park
One of the best free things to do in Osaka
A peaceful park walk
Riverside scenery
Cherry blossoms in Spring
Despite its iconic urban identity, Osaka is home to a number of peaceful green spaces. Kema Sakuranomiya Park is one of its finest; a sprawling urban park set on the banks of Osaka River.
The park is particularly magical in Spring when over 5,000 cherry trees color the park light pink as the cherry blossoms emerge!
Have some time? Get out of the city with these epic day trips from Osaka!
Visit the most photogenic locations
Have your pictures professionally edited
This tour is customizable
Osaka is a beautiful city, with photogenic scenes and sights around every corner! Capture some of the magic and take it home with you by snapping some beautiful photographs.
This tour takes you to some of the prettiest places in the city, where you can capture photos that will be professionally edited. You'll also get to explore some of the most iconic areas and landmarks!
See the amazing Minoo Waterfall
Guided tour
Learn about the park's nature and history
Escape the hustle and bustle of Osaka by venturing to Minoo park, which lies just outside the city. The park is rich with lush greenery and traditional Japanese structures.
On this tour, you'll trek along the Minoo Waterfall hiking route and eventually arrive at the Minoo Waterfall, which has been called the most beautiful waterfall in Japan!
Need to see more of Japan? These day trips from Tokyo will show you the coolest areas around.
#19 – Experience the Umeda Sky Building
Great views of Osaka
A truly unique building
Ride a suspended escalator
Umeda Sky Building is one of Osaka's most recognizable landmarks. It might not be the tallest building in the city, but it's certainly one of the most striking!
The building's observatory takes the form of an expansive bridge structure that connects two towers! Ride up in a glass elevator and step onto an incredible suspended escalator!
Loads of fun for kids
Impressive attractions
4D cinema and VR experience
If you're traveling with kids, Osaka LEGOLAND will blow them away! Containing over 3 million LEGO bricks, this park offers an awesome immersive experience for little ones.
The park is home to dozens of incredible LEGO structures, as well as a 4D cinema and an epic VR experience! A visit is guaranteed to keep your kids entertained.
Japan is incredible! These are the most spectacular places to visit in Japan!
#21 – Snack Through the City
Awesome for food lovers!
Try Japanese snacks
Explore the best bits of Osaka
Hear stories about the city
Explore the city on a guided tour, and sample the snacks of Osaka as you go! This tour takes you to some of the city's best food spots, including Kuromon Ichiba Market, Shinsekai, and Dotonbori.
Indulge in a tasty serving of takoyaki, and sample several other traditional Japanese snacks en route!
#22 – Kick Back at Spa World
One of the more unique things to do in Osaka
Relax after a day of exploring
An enormous spa complex
Themed zones
Spa World in Osaka is one of the largest hot spring complexes in the world. It's home to dozens of hot water pools and baths, perfect for a relaxing float after a long day!
The complex features themed replicas of spas from around the world and has both indoor and outdoor areas.
Still haven't booked for Osaka? Find out where to stay in Osaka for any type of trip!
#23 – Explore Hozenji Yokocho
One of the best cheap things to do in Osaka
A captivating historic alley
Plenty of restaurants and bars
Visit a beautiful temple
Hozenji Yokocho is a historic alley in the legendary Dotonbori district. The alley is lined with around 60 classy bars and restaurants, and the atmosphere is really welcoming!
After exploring the alleyway, stop by the neighboring Hozenji Temple and visit the moss-covered statue of Buddha for an enchanting experience!
Learn sword fighting basics
Challenge your instructor to a dual
Take a video of the experience home
Have you ever wanted to try your hand at sword fighting? This unique experience allows you to learn the fundamentals of samurai or Tate sword combat!
You'll be able to kit yourself out with a variety of traditional Japanese outfits, and take on your instructor in battle!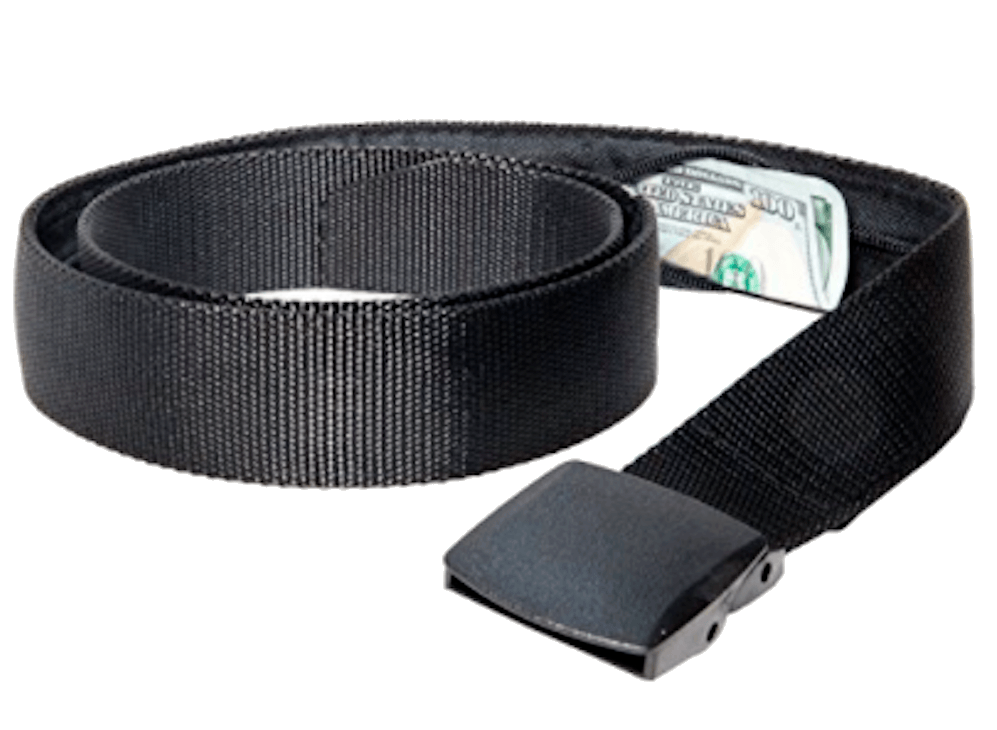 If you are traveling you should ALWAYS have emergency cash hidden on you! Security belts are great because they are affordable and can fit a ton of stuff in them (great for peace of mind!). Check out our favorite travel belt!
#25 – Marvel at Shitennoji
One of the most important sites in Osaka
A gorgeous Buddhist temple
The outer gardens are free
Admire ancient Japanese design
With roots in the 6th-century, Shitennoji Temple is one of the oldest temples in Japan. While it has been destroyed several times over the last 1,500 years, it has always been thoughtfully rebuilt to reflect its original design.
It's a beautiful Buddhist temple with tranquil surrounding gardens and offers the opportunity to learn about Japan's cultural history.
#26 – Experience Osaka Youth Culture in Amerikamura
A cool way to experience Osaka culture
A hip area in Osaka
Hub for pop culture
Shopping, food, and drinks!
Amerikamura is a creative fashion and entertainment hub for the youthful residents of Osaka. This is where you'll get a true taste of Japanese pop culture!
Shop at the dozens of fashion outlets, try the local cafes and eateries, or hang out in the iconic triangle park!
Fast transport between Osaka top attractions
Unlimited rides for the day
Open top bus
Osaka is big, and many of the attractions are spread across the city. A great way to get between each of them is to make use of a hop-on hop-off tour service.
This service allows you to travel quickly between points of interest by bus! It also includes a boat cruise on the Dotonbori Canal.
Will you also visit Hiroshima? Check out where we like to stay in Hiroshima!
#28 – Explore Expo Commemoration Park
A large city park
Greenery and vegetation
Tranquil lakes
The site of Japan's 1970 World Expo, this sprawling green park is a peaceful retreat from the city streets. Enjoy rolling hills, indigenous trees, and tranquil lakes as you wander around.
The park is also home to the enormous 'Tower of the Sun', an iconic statue with a distinct design.
#29 – Experience Sumiyoshi Grand Shrine
An ideal spot for history buffs
Ancient Shinto shrine
Beautiful buildings
Peaceful gardens
Sumiyoshi Grand Shrine is one of the oldest shrines in all of Japan. With its roots in the 3rd century, it was built to enshrine the Shinto gods who protect fishermen, sailors, and travelers.
It is the main Sumiyoshi shrine and offers an enchanting experience to those who visit.
#30 – Discover Namba Parks
A city center oasis
Great for shopping
A really unique experience
Namba Parks is a shopping complex in Osaka, with a distinct architectural twist. The interestingly shaped buildings are woven with an oasis of greenery in the form of trees and other plants!
This eccentric rooftop garden offers a unique experience and floral escape from the urban landscape!
#31 – Wander Through Kuromon Ichiba Market
A historic fresh food market
Amazing fresh street food
Good place for souvenirs
Kuromon Ichiba Market is a lengthy covered market in Osaka that has recently become a popular tourist attraction.
Originally a fresh food market, vendors now cook up their fresh produce to order! This means you can enjoy incredible, fresh street food and watch it being prepared!
Final Thoughts
Osaka offers an awesome experience to those who visit. It's an energetic city packed with life and culture, from the local bars and off-beat eateries to the historic sites and dazzling lights!
There are plenty of things to see in Osaka and a bounty of things to do. Osaka also acts as a great base for exploring the surrounding countryside and cities such as Kobe, Nara, and Kyoto!
Whether you're after a culinary journey, an exciting night out, or a cultural adventure, there's something for you in Osaka! We hope that we've given you inspiration, and helped you decide what to see in Osaka!
***Disclaimer*** Some of the links in this post are affiliate links. This means that if you book your accommodation through the site, One Weird Globe will earn a small commission at no extra cost to you. Your support helps me keep the site going :)
Latest posts by Aiden Higgins
(see all)