Tampa is a city that lies along the coast of Tampa Bay. They're famous for their wonderful collection of museums and a variety of other cultural offerings, including an incredible amusement park.
Tampa Florida's weather is another one of its great drawing cards, with warm weather all year round, there is no off-season. So no matter when you decide to visit this wonderful city, you're sure to find an eclectic mix of things to do in Tampa, FL.
The area where Tampa is now built used to belong to Spain and the US had to buy the territory from them. Because of this, there's a wide variety of culture that makes Tampa a great vacation destination!
Our Favorite Places to Stay in Tampa!
The accommodation can make or break your vacation experience! The location of the hostel or hotel you choose makes a huge difference to your holiday schedule. Be sure to pick somewhere that's close to the Tampa attractions you're most interested in.
The Coolest Hostel in Tampa
All rooms have air-conditioning
Free WiFi
If you're looking to have loads of fun during your time in Tampa, this sociable hostel will help you do just that. This musically themed hostel is sure to have tunes playing on their deck 24 hours a day, so if you're up for a party, you better get booking!
A Great Budget Hotel in Tampa
Refrigerator and ironing facilities in every room
6km from Tampa Airport
The Ramada Hotel is the perfect budget hotel for those looking for a convenient location in Tampa. Guests have access to a gym, meeting facility, and an outdoor pool!
Our Favorite Splurge Hotel in Tampa
Two outdoor pools
Three restaurants
Enjoy a spa day at the hotel or simply spend the day soaking in the hot tub. Then indulge in a scrumptious Italian dinner, or choose one of the other two restaurants in this luxurious hotel!
The Best Travel Backpack EVER MADE!?!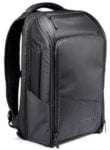 We are obsessed with backpacks – we've tried them all! And our favourite carry on backpack in the WORLD is the Nomatic Travel Backpack. This backpack has revolutionized the backpack industry and will change the way you travel forever :) Check it out here!
• The 31 Best Things to Do in Tampa •
Interactive park
Learn about marine animal conservation efforts
Pet a stingray
At SeaWorld Orlando, you'll get the chance to learn about aquatic life, and what's being done to preserve these wonderful creatures.
Make your trip a little more exciting by petting a stingray, watching killer-whales leap out of the water, and seeing turtles slowly and gracefully gliding through the water! This could easily be considered one of the best things to do in Tampa, Florida.
#2 – Grab a Cold One at the Tampa Bay Brewing Company
Most successful microbrewery in Tampa
Local favorite
Started in 1995
Choose between 8 different beers that are consistent crowd favorites! Visiting Tampa Bay Brewing Company is a great way to mingle with the locals!
There are two watering holes under the Tampa Bay Brewing Company name, one in Ybor City, the other in Westchase.
Spend 2 hours on a high-powered speedboat
Become your own captain
Thrill-seeking adventure
If you're looking for fun things to do in Tampa – this should be high on your list! See the gorgeous Florida coastline from a completely different perspective as you whizz through the water at crazy speeds.
You'll even get the chance to be the captain of the speedboat for a while, as your skipper lets you take the wheel!
Will you also visit Fort Lauderdale? Check out where we like to stay in Fort Lauderdale!
#4 – Learn About the Past at The Tampa Bay History Center
One of the best free things to do in Tampa!
See the Permanent exhibits
Discover the Channelside District
Learn about Tampa's past
Unravel Tampa's interesting past at the Tampa Bay History Museum! You'll learn how Tampa became the city it is today.
This is one of the best free things to do in Tampa!
High-speed water slides
Exhilarating wave pools
Tranquil man-made beaches
If you're still wondering what to do in Tampa, why not get the adrenaline pumping by taking a ride down a high-speed water slide.
If you'd like a change of pace during the day, spend some time in the wave pool or simply bask in the sun as you lie on a tranquil man-made beach.
Don't stop the party! Read up on Miami's best party hostels too!
#6 – Stroll Along the Tampa River Walk
Find exciting play parks
See beautiful Fountains
Discover stunning rolling lawns
This scenic promenade winds its way through the downtown Tampa area and passes a series of fountains, play parks, and lawns that are perfect for a picnic.
Taking a stroll along the promenade is a refreshing way to start your day, and gives you picturesque views of the city and sea.
World's most beautiful theme park
Exciting rides
Enjoy a show from world-class performers
Busch Gardens is widely considered the most beautiful amusement park in the world. It's home to an astonishing number of exciting rides, and hosts performances from world-class acts.
This is one of the most exciting things to do in Tampa Bay for those ready to get their heart racing and their adrenaline pumping.
#8 – Visit Ybor City
Old cigar factory
Now a happening district
Chic buildings
Ybor City is built in place of a cigar factory that used to make cigars for the entire country. It's now filled with restaurants, bars, nightclubs, microbreweries, and art galleries.
If you're looking for a cultural experience, this is the place to explore in Tampa!
30-acre water park
High-speed thrills
Tropical and tranquil surrounds
This is one of those Tampa, Florida attractions that you simply must do while you're in town. You can make the day as exciting or relaxing as you want by picking your activities wisely.
Vanish down an epic free-fall, or race your friends down a four-lane water slide. If you'd like a trip that's a little more relaxing, bob along down the Rambling Bayou while enjoying the views of the tropical landscapes and tranquil waterfalls.
#10 – Tour the University of South Florida Tampa Campus
Home to 30 000 students
160 buildings to explore
Daily free tours are offered
The University of South Florida Tampa boasts a huge campus that is home to over 30 000 students.
They offer student-guided tours every day of the week that are completely free! Be sure to join in on the fun!
5-hour cruise
Look for local marine wildlife
A chance to see dolphins, manatees and more
If you're looking for things to do in Tampa, FL for adults, taking a dolphin sightseeing cruise is the perfect activity.
You'll get the chance to see dolphins, manatees, turtles and a wide variety of fish. Be sure to keep your eyes peeled, as marine wildlife could surface at any moment!
Located just outside of the city
Mobbly Bayou Wilderness Reserve
Series of ziplines
If you're looking for the perfect adventurous things to do near Tampa, then ziplining is surely the answer! Go whizzing over the treetops on a series of five zip lines, the last of which will see you flying over a lake.
If you're looking for fantastic views while being out in nature, ziplining is an activity for the books!
Enjoy a 10-minute helicopter ride
Fly over Downtown Tampa
See the biggest and best attractions
If you're wondering what to see in Tampa, the answer is everything! Take a 10-minute helicopter ride that will see you fly over some of Tampa's most popular attractions.
You'll fly over downtown Tampa, as well as the mansions of Davis Island!
#14 – Explore the Tampa Museum of Art
State-of-the-art museum
Amazing antiques on display
See modern contemporary art
The Tampa Museum of Art was founded in 1979, and aims to provide a creative space for Tampa art to be appreciated.
The museum is focused on antiques as well as modern contemporary art.
Introduction to Tampa cuisine
Taste up to six different dishes
Learn about the culinary history of Tampa
Taking a food tour is the perfect way to introduce yourself to Tampa cuisine. We recommend taking the tour shortly after arriving, this way you can revisit eateries you liked later on in your trip.
You'll sample up to six different dishes from different eateries and restaurants, allowing you to experience a great variety.
#16 – Visit the Florida Museum of Photographic Art
Waterfront District museum
Housed in the cube building
Founded in 2001
The museum is dedicated to exhibiting important photographic art and features a range of historical and contemporary works.
There are a variety of permanent and temporary exhibits to be explored so be sure to check what's showing during your visit to Tampa.
5-hour cruise
Explore Tampa's most picturesque harbor
Sea Tampa sites from the sea
Take a history cruise around Tampa's most beautiful harbor while learning about the history of the area. You'll get to see a real-life pirate ship named Gabrielle up close, and hear its gruesome tale.
Learn about other aspects of Tampa's rich history as you take in the wonderful scenery.
#18 – Explore the Museum of Science and Industry
Dedicated to inspiring interest in science and industry
Largest science center in the Southeastern US
450 hands-on activities
The Museum of Science and Industry is the largest of its kind in the Southeastern US. It's dedicated to inspiring interest in science and industry.
The museum features 450 hands-on interactive exhibits, so be sure to make enough time to make your way through the whole museum!
No experience required
Enjoy a safe 60-second "free-fall"
Receive a certificate after completion
If you want to experience the feeling of true weightlessness without having to risk your life jumping from a plane, then indoor skydiving is the way to go.
No previous experience is required, making it a simple activity that will give you memories to last a lifetime! Be sure to book well in advance as spaces fill up quickly!
4-8 hour fishing charter
Exclusive use of premium fishing equipment
Private tour
Do you have a knack for fishing? You'll never know unless you try! Hire a fishing charter to take you out to the best fishing locations in Tampa.
They'll also give you exclusive access to their best fishing equipment, and give you a few secrets of the trade!
Private photo session
Professional photographer
30-minutes or more
Would you like to give your Instagram content an upgrade while on holiday in Tampa? Let a professional photographer take your pics to the next level!
Photoshoots can range from 30-minutes to an entire day. The best part is, you can choose your favorite shooting locations around the city!
#22 – Ride a Pedal Waterbike in Tampa Bay
All ages will love this activity
Family-friendly activity
Pedal-driven waterbike
Suitable for all fitness levels
Hire a pedal-driven waterbike into Tampa Bay. Explore the waters from the comfort of a bike and see a variety of beautiful marine life.
The best part is that you don't need to be fit to ride a waterbike, so all fitness levels are welcome!
1-8 hours
Choose to SUP, kayak, or jet ski
Admire the sea life
Choose between a great variety of ways to get around the water. Jet skiing, SUPing (or stand up paddle-boarding), and kayaking are all great options!
Choose between spending just a few hours on the water, or an entire day. You'll also see plenty of marine wildlife and sea life that gets you better acquainted with Tampa's unique ecosystem.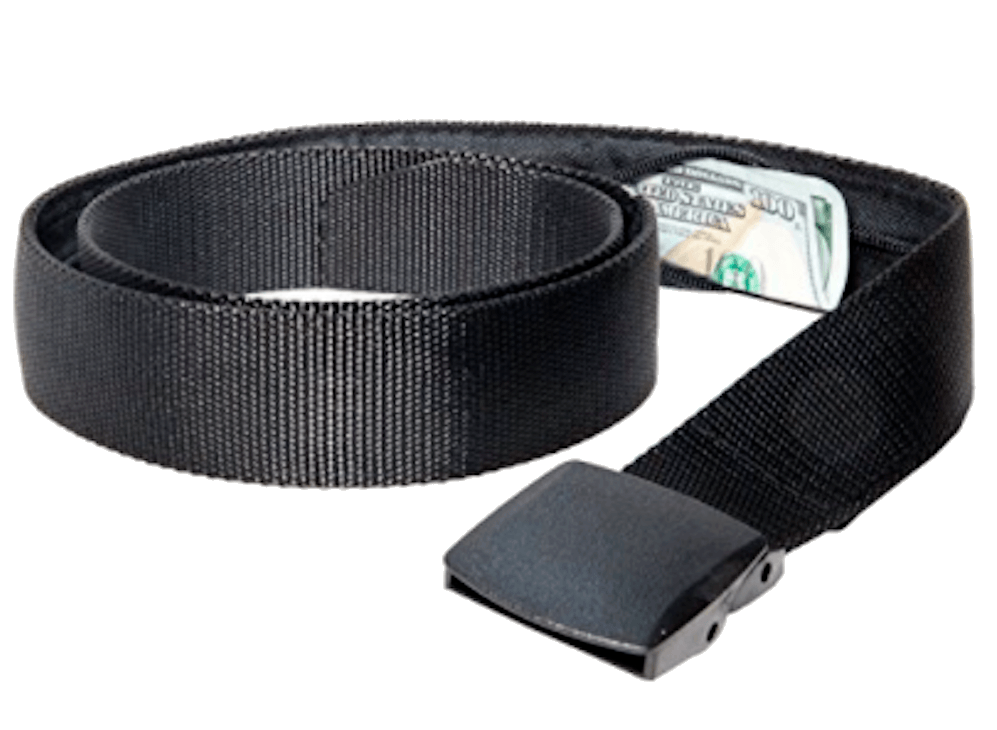 If you are traveling you should ALWAYS have emergency cash hidden on you! Security belts are great because they are affordable and can fit a ton of stuff in them (great for peace of mind!). Check out our favorite travel belt!
#24 – Visit the Tampa Eclectic Manatee Viewing Center
One of the best cheap things to do in Tampa
Protected environment for manatees
Variety of colorful displays
Learn about these big creatures
The Tampa Eclectic Manatee Viewing Center gives visitors a great place to see how these big creatures interact with each other in their natural environment.
You'll learn about these wonderful creatures, and see what's being done to protect and preserve them.
Interact with rehabilitated wild cats
Dine at a Brazilian steakhouse
Learn about big rescue cats
You'll start off your evening by dining at a beautiful Brazilian Steakhouse, before heading to the Big Cat Rescue Center. There you'll interact with these animals and learn about their individual stories!
This is by far one of the best places to visit in Tampa if you're looking to meet unique wildlife face to face!
#26 – Tour the City on a Segway
A must-do activity for history lovers!
Explore Tampa in a unique way
Find hidden gems
See Tampa landmarks
Hire a segway and explore the wonderful city of Tampa. If you ride around the downtown area, you'll get a chance to see the majority of Tampa landmarks.
Conserve your energy by using the nifty segway instead of walking the area on foot.
50-minute tour
Tour the factory
Learn about the history of cigars
While touring the cigar factory, you'll get the chance to watch Cuban cigar artisans at work, making the finest cigars Tampa has to offer.
You'll learn about the history of cigar making in Tampa, and what making these fine pieces of art actually entails. After the tour, sample one of their smooth cigars, or take one home as a souvenir!
#28 – Explore Henry B. Plant Museum
Formerly known as Tampa Bay Hotel
Showcases elite lifestyles
500+ rooms
The Henry B. Plant Museum used to be a luxury hotel but is now a museum dedicated to showing off the elite luxury of its former patrons.
Visitors can explore the hotel and its magnificent grounds which feature a golf course, racetrack, casino, bowling alley, and indoor heated pool!
3-hour tour
Easy-to-ride bicycle
Learn about the surrounding area
Take a tour that allows you to pedal your way through the city. You can take in all the best sights in Tampa while educating yourself on the area!
Enjoy a decent amount of breaks in which you'll be able to take photos and take in the scenic surrounds.
#30 – Paint with a Twist
Great activity for creatives
Step-by-step art classes
Relaxed environment
Create a masterpiece
Painting with a Twist is a company dedicated to providing art classes by professional artists. They'll give you step-by-step instructions and help you every step of the way!
Do all this while sipping on your favorite beverage in a laid-back environment.
#31 – Spend the Day at Lettuce Lake Regional Park
240-acre parkland
Range of recreational outdoor activities
Founded in 1982
Spend the day at Lettuce Lake Regional Park and indulge in a variety of outdoor recreational activities. Be sure to take a picnic and enjoy it in the wooded picnic area.
Or get active and make use of the cycling and walking paths that wind their way through the scenic parkland!
Final Thoughts
Now that you know all the very best things to do in Tampa, you can start planning your trip in a lot more detail. Being a coastal town, you're sure to spend plenty of time on the beach, basking in the beautiful sun. But if that isn't your thing, then exploring historical sights and museums are also great things to do in Tampa this weekend.
Start planning your Tampa itinerary now, so that you're all prepared for your upcoming trip! With so many wonderful Tampa things to do to choose from, you're absolutely spoilt for choice. SO what are you waiting for? Start planning your own things to do in Tampa today!
***Disclaimer*** Some of the links in this post are affiliate links. This 20means that if you book your accommodation through the site, One Weird Globe will earn a small commission at no extra cost to you. Your support helps me keep the site going :)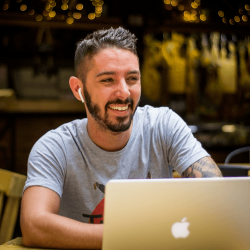 Latest posts by Aaron Radcliffe
(see all)