Yokohama isn't the capital city of Japan, but it is the country's second largest city. Right next door to Tokyo, it's Yokohama that first saw Western encroachment on Japan's sakoku (closed borders) policy. For that reason, there's a whole lot of history to learn about here.
So, yes: there's museums, galleries and heritage buildings, but there are also modern marvels of malls, theme parks and plenty of restaurants and bars.
We have put together this handy list of the very best things to do in Yokohama, to help you figure out this colossus of a city and put together an airtight itinerary.
Our favourite places to stay in Yokohama
Yokohama is a big city. Needless to say, there are a ton of different places to stay throughout this urban jungle, which can make picking the right one for you something of a tricky task. Don't worry though: we've done our research and found you three top places to stay in Yokohama.
The Best Hostel in Yokohama
Amazing location
Capsule beds
Set in the middle of Chinatown, this cool hostel in Yokohama is a cosy place to stay that has plenty of style and flair – and English-speaking staff on top of all that coolness, too.
The Best Budget Hotel in Yokohama
Close to transport
Air conditioning
A classic no-frills hotel that is meant for business travellers, the rooms may be small, but they're clean, well looked after and the staff are friendly. It's all you need in a place hotel, really!
The Best Luxury Hotel in Yokohama
Awesome views
Onsite restaurants
This landmark hotel right in the middle of the action in the district of Minato Mirai features views across the city, entertainment, a fitness club and no less than six dining options. A top choice.
• The 17 Best Things to Do in Yokohama •
A fun boat trip
Best done at night because of the city lights
Enjoy dinner aboard
Hop on a boat from Yokohama Port and you'll get to see one of the most famous aspects of the city itself: the bay. This is how Yokohama transformed from a fishing village to a modern commercial hub and is best seen by boat – as it should be.
Many boats offer dining options on board as you sail past the Bay Bridge, Landmark Tower and the high-rise area of Minato Mirai. Make sure to book your cruise at night time, when the city will be lit up.
Need more specifics? Here are the best neighborhoods in Yokohama to stay!
#2 – Visit a Japanese garden
History to learn about
Beautifully sculpted nature
Instagram-worthy location
Japan is famous for many of its traditions, and the art of the Japanese garden is certainly up there. One of the best things to do in Yokohama, therefore, is to pay a visit to its top garden: Sankeien Garden.
Meaning "Three Creeks Garden", this landscaped bonanza of plants, water and heritage buildings was created in 1906. It's a part of the city's heritage, but exploring it is more than just history – it's also stunning. Make sure you have ample memory on your camera or phone: you'll want to take a lot of photos.
Easy trip from Yokohama
Visit a famous world city
Loads of sights to see
Just half an hour away by train from the Japanese capital, one of the best day trips from Yokohama has to be simply hopping on the railway all the way to Tokyo.
Doing this you can spend a day in the metropolis unearthing just what's so magnetising about this global capital. It's choc a block with sights, from the tranquil and forested Meiji Jingu to the huge Buddhist temple of Senso-ji, to pop culture central of Harajuku and shopping till you drop at Ginza. There's literally so much to do here.
The Best Travel Backpack EVER MADE!?!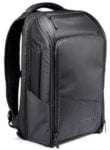 We are obsessed with backpacks – we've tried them all! And our favourite carry on backpack in the WORLD is the Nomatic Travel Backpack. This backpack has revolutionized the backpack industry and will change the way you travel forever :) Check it out here!
#4 – Walk around The Bluff
Perfect for Instagram
Interesting history to learn
Free admission!
The Bluff, or the Yamate District of Yokohama, is one of a few designated places where foreigners first lived when Japan opened up to trade with the outside world in 1853. And it's here that you can still see some of those early 20th century Western style mansions.
Earthquakes, fire and bombing have whittled down the historic buildings, there are still many examples of the old days in Yokohama. Many of the buildings can be explored and since there is no admission fee, why wouldn't you?
Have your dates picked? Read up on hostels in Tokyo before you book!
Traditional Chinese area
Famous for its food
See a different side of Japan
The largest Chinatown in Japan, called Chukagai in Japanese, Yokohama's dates back to the mid-19th century. Like many Chinatowns around the world, this one is a veritable feast for the eyes and the stomach.
Different areas of Chinatown are dedicated to different regions of China; there are clusters of Taiwanese restaurants, a Hong Kong street and even two Chinese temples to marvel at, too.
Step aboard a historic ship
Hands on education
Learn little known history
With a lot of modern day Yokohama owing its present fortunes to its past of trade, the Yokohama Port Museum is a good place to go to learn more about the maritime history of the city.
Inside, you'll find an exhibition on the history of Yokohama's port – one of the first places in Japan to open up to foreign trade. Spend a while in here and trace the heritage of Yokohama through the past and learn how it became one of Japan's biggest cities.
Want to see more than just Tokyo? Take a day trip from Tokyo to get to know Japan!
Go to famous restaurants
Eat your way around the city
Embrace the city's heritage
Yokohama is a little more laid back than its glitzy neighbour (that's Tokyo). Its diverse history of being a place where Westerners settled as well as Chinese immigrants means that the culinary scene here is nothing short of explosive.
Here you can eat a slice of that heritage at any number of places. Head to old bakeries, beef hotpot joints, try out yoshoku (a late 19th century Japanese take on Western food) and, of course, get lost in Chinatown. Foodies will love this thing to do in Yokohama.
We can convince you to visit Japan. See what our guide to Japan has to say!
Learn a new skill
Get involved with Japanese culture
Meet friendly, knowledgeable people
Everyone knows about sushi. It's one of the most famous gastronomic exports of Japan. So when you're in the country, why not learn how to make sushi for yourself – from someone who actually knows what they're doing? It's an awesome thing to do in Yokohama!
You can book yourself into a lesson with a friendly, English-speaking instructor who'll teach you all about sushi with a dose of Japanese culture thrown in for good measure. Because the two are more linked than you would have imagined!
See the city lights
Incredible views
A unique experience
Yokohama, being a big city with skyscrapers, is a very cool place to see at night. It comes to life with its glittering lights and illuminated ferris wheel.
One of the best things to do in Yokohama, though expensive, is to hop on a helicopter tour and see the lights in the best way possible: from the sky! Fly past Minato Mirai and even make a flyby of neighbouring Tokyo on this once-in-a-lifetime experience.
#10 – Get creative at Yokohama Museum of Art
Affordable entry fee
Cool modern building
Interesting exhibitions
Opened in 1989, the Yokohama Museum of Art should be where all art-lovers make a beeline to in this coastal city. Located next to the Yokohama Landmark Tower, inside you'll find plenty of works from modern art masters.
We're talking Matisse, Magritte, Dali, Cezanne, Picasso as well as a whole lot of Japanese artists, too. Those looking for more unique things to do in Yokohama will love spending a few hours marvelling at the masterpieces on show here.
Hit the beach in summer
See some amazing Buddhist temples
Charming streets to explore
Another cool day trip from Yokohama would be to take the train directly to the coastal town of Kamakura. Famous for being the capital of Japan during the Kamakura Period (1185 to 1333), it's here that you can see a more traditional slice of life.
There are plenty of Buddhist relics, such as the Big Buddha, built in 1952, and the 8th century temple complex of Hasedera. But if you visit in August, you'll get to see what Japanese beach life is like at the Yuigahama.
Not traveling 4-star? These cheap hostels in Tokyo won't disappoint you!
Shop at boutiques
Historic landmark
Stuff going on all year round
Yokohama's red brick warehouses, or akarenga, were built in the late 19th century as a result of increased trade and expansion of the city. Though many were destroyed during WWII, two remain intact.
These have become a cultural centre, filled with shops and restaurants. Throughout the year there are many seasonal events that take place between the two warehouses; beach-style parties in summer with DJs, and Christmas festivities and ice-skating in winter.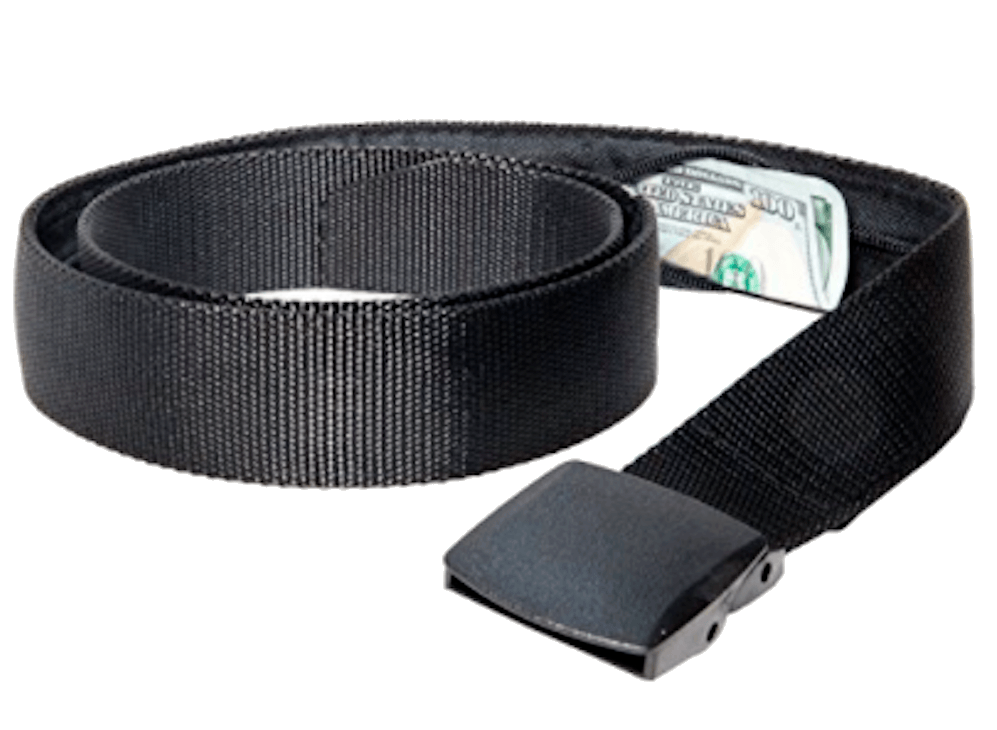 If you are traveling you should ALWAYS have emergency cash hidden on you! Security belts are great because they are affordable and can fit a ton of stuff in them (great for peace of mind!). Check out our favorite travel belt!
#13 – Have fun at Yokohama Cosmoworld
Adrenaline-pumping rides
Lit up at night
Free entry (rides cost, however)
Cosmoworld is the name of Yokohama's theme park in the Minato Mirai district and a modern landmark of the city. It's kind of hard to miss, thanks to its giant, illuminated, clock-faced Ferris wheel – once the tallest in the world.
This urban theme park has roller coasters, water rides, ghost houses and arcade machines galore. It's a neon wonderland and easily one of the most fun things to do in Yokohama.
#14 – Take a trip to the Ramen Museum
Affordable entry fee
Open all year round
Foodie heaven
Next to sushi, ramen is probably the most famous Japanese dish outside of the Asian island nation. If you're a ramen fan, then a visit the city's Ramen Museum is one of the top things to do in Yokohama.
Inside you'll get to sample regional specialities of the famous noodle soup, walk around a themed world of mocked-up Tokyo streets from 1958 (the year instant ramen was invented), and discover the history of the Chinese (yes, mind blown!) noodle dish. You can even learn how to make it.
#15 – Try a beer at Kirin Brewery Yokohama Factory
Great for beer fans
Free admission!
Sample different beers
Beer, thanks to Japan's rapid westernisation in the late 19th century, has become one of Japan's most loved and most exported drinks. Amongst the many brands that you can find in the country, Kirin – established in 1907 – is one of the best known.
For one of the best things to do in Yokohama (especially for beer lovers), head to Kirin Beer Village. Here you can learn about the history of the company, the brewing process itself, and – of course – sample some fine beer whilst you're at it.
#16 – Yokohama Anpanman Children's Museum
Learn just who in the world Anpanman is
Get an insight into Japanese children's characters
Shows, food courts and shops
Japan is well known for its mascots and cute characters. Among them, though you've probably never heard of him, Anpanman is one of the most popular characters for young children.
Yokohama Anpanman Children's Museum is the place to go to learn all about him. It's a museum and mall where you can get an interactive experience and insight into the world of the red-nosed fellow himself. Certainly one of the more unique things to do in Japan!
#17 – Have a picnic in Yamashita Park
Local thing to do in Yokohama
Nice harbour views
Chilled side of the city
A coastal park on the east side of the city, in front of Yokohama Port, Yamashita Park was opened in 1930 following the Great Kanto Earthquake (1923). Made up of 700 metre stretch of grassy area, it's a popular spot for all manner of things.
So for a local thing to do in Yokohama, join the locals and do what they do at the park. Walk along the harbourside, sit on a bench and people watch, or go with a picnic and find a spot on the grass.
Final thoughts on the best things to do in Yokohama
So there you go: those were the top things to do in Yokohama. There sure are a whole load of amazing activities and sights to see in Japan's second city that are well worth your while.
We made sure to find a whole load of different things to do here, with something for everyone so that your trip is well rounded.
There's art galleries, theme parks, brewery tours and Yokohama's Chinatown – and that's just scratching the surface!
If you've been to Yokohama before and know of some hidden gems we're missing off our list, then please tell us about them in the comments below!
***Disclaimer*** Some of the links in this post are affiliate links. This means that if you book your accommodation through the site, One Weird Globe will earn a small commission at no extra cost to you. Your support helps me keep the site going :)
Latest posts by Clair Ricketts
(see all)