Osaka is cool, fun and energetic, with a whole lot to offer visitors: a vibrant nightlife, an incredible food scene and super friendly people. It's also well located in the Kansai region, making it great for exploring so many of Japan's top sights.
In fact, there's a whole host of top day trips from Osaka that are just a couple of hours from the centre of the city. Making Osaka your base for your trip to Japan means you can tick off your Japanese bucket list just by making easy day trips from Japan's second city.
We've rounded up the best day trips from Osaka, from amazing day trips for kids to castles and famous attractions to romantic trips for couples to beautiful mountains – as well as the best day trips by train, including world famous Kyoto.
We've got them all, so it's time to pack your camera and get ready because unforgettable trips are waiting for you.
Editor's note – Check out our 15 best hostels in Osaka and find an epic place to stay in Osaka!
Quick Answer: Best Day Trips from Osaka
Best Places to Stay in Osaka
When it comes to staying in the capital of Japan's version of soul food (okonomiyaki and takoyaki anyone?), staying near a transport hub is a great idea. It means less changes when navigating the city, and being in easy reach of top day trip attractions nearby. And here's a little secret: train stations is where the action is in Japan!
•
Best Hostel in Osaka
•
The Western-owned Backstage Osaka Hostel & Bar has definitely got a few things going for it that makes it a fun place to be. The bunks come with privacy curtains and feature comfy mattresses, but most of all the owner makes everyone feel at home… definitely helped by the cosy and lively atmosphere of the bar here!
•
Best Budget Hotel in Osaka
•
Very good value for money
This budget hotel in Osaka is surprisingly affordable, making it a great option for someone who doesn't want to stay in a hostel but still wants to stick to a budget. You get hotel luxuries here, spacious rooms with TVs, multiple restaurants plus a cafe and a bar. Located near a train station, getting to more central areas – or out of town – is easy from her.e
•
Best Luxury Hotel in Osaka
•
The ultimate in central location
If you want to stay high above everything else with a view of a bustling city skyline, sleek modern design, world class dining, a swimming pool, 24-hour gym, a killer location – and a whole load of other perks – then this is your luxury pick for Osaka.
#1 – Best Day Trip from Osaka –Nara
Day Trips from Osaka by Train
Pretty temples

Friendly wild deer

Delicious snacks

This easy day trip from Osaka by train is a quick and simple journey that will mean you get to experience a day out in the beautiful city of Nara.
Nara was once the capital of Japan but, even though it is relatively near to the popular tourist town of Kyoto, it's much less touristy.
Spend the day in Nara walking around its charming shopping streets, stopping off to snack on local delicacies such as sweet mochi and senbei, a type of flavoured rice cracker.
Make your way up from the train station towards Nara Park where you'll soon be greeted by the semi-wild deer that roam here.
There are many historic temples located around the park area, Todai-ji is home to one of the biggest bronze buddhas in the world. Make sure to walk all the way up to the top of Nara Park, through the ancient woodland and past the moss-covered lanterns to the still serenity of Kasuga Shrine.
And if you're feeling really full of energy, you can hike to the top of Wakakusa for fantastic views across the city.
The Best Travel Backpack EVER MADE!?!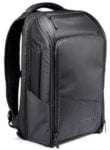 We are obsessed with backpacks – we've tried them all! And our favourite carry on backpack in the WORLD is the Nomatic Travel Backpack. This backpack has revolutionized the backpack industry and will change the way you travel forever :) Check it out here!
UNESCO city

Historic temples

Beautiful old streets

A visit to Kyoto is at the top of most Japan itineraries and rightly so. Staying in the UNESCO city can be expensive – but it's a great (and easy) day trip from Osaka by train.
Many of the top sights can be seen in a day, especially if you take a tour with a guide that can show you around, meaning you won't waste any time getting lost. Stop off first at the Kiyomizu-dera Temple where you can soak up the historical ambience and gaze in awe across the city from Higashi-yama.
Afterwards, head to Sanju-san-gen-do Temple and attempt to count all of the 1001 statues on show. Afterwards, make the hike up the hundreds of steps, through the numerous red toris at the truly magical Inari-Taisha temple, your efforts to hike up the steps will be rewarded with great views of the old town.
Make sure to try some of the delicious and delicate traditional dishes severed up all over Kyoto and don't forget to pay a visit to the iconic Kinkaku-ji (officially Rokuon-Ji) temple with its top two floors that are completely covered in gold leaf.
Still haven't booked for Osaka? Check out our favorite boutique hotels in Osaka
#3 – Arashiyama
Beautiful nature

Great photo opportunities

Peaceful train journey

One of the top sights in Japan and easily one of the best day trips from Osaka has to be to the bamboo groves at Arashiyama. Famous the world over and the cover of many Japanese guidebooks, the majestic bamboo groves provide a peaceful getaway from the bright lights of Osaka.
Hop on the train in Osaka and enjoy the gentle journey through the countryside to Arashiyama. Once there, follow the steady stream of people across the river and up into the bamboo itself. Make sure to get there early as it does get busy here as the day goes on.
But even with the crowds, the groves remain an enchanting place, looking up in the thousands of swaying bamboos is an unforgettable experience.
After you have enjoyed the delight of the bamboo and taken all of the pictures you can, take a stroll around the surrounding park. There are some really picturesque walkways to enjoy away from the groups of tourists and a breathtaking valley that has been cut away by a river.
Bring lunch with you and enjoy a picnic in the park, or visit a local cafe nearer the station.
Let's simplify this! Here are our favorite areas to stay in Kanazawa!
Famous floating shrine

Great hiking

Fun ropeway

Miyajima is a place that has to be seen to be believed. Images of the red floating torii shrine gate have lured travellers to the pretty island for many years – and it's not hard to see why. One of the best day trips from Osaka by train, getting to Miyajima is fairly straightforward.
Once you arrive on the bullet train from Osaka, take a charming local tram to the ferry terminal and then hop on the speedy ferry across to the island itself. As you arrive by boat you will get your first glimpse of the enigmatic torii gate that seems as if it's hovering above the metallic water.
Once off the ship, you'll be greeted by a fairly friendly crowd of semi-wild deer who are all looking for snacks. The deer are pretty laid back and make for a fun selfie, especially with the shrine in the background!
Sit on the beach for a while and watch as the tide goes out and reveals the beach around the floating shrine. For a better view of the surrounding area, you can hike up the Mount Misen and enjoy a spot of lunch at the top and then take the ropeway down.
Staying Safe in Osaka
While Osaka is super safe, no matter where you are traveling, you NEED to have great travel insurance. We have personally tested TONS of travel insurance companies, and World Nomads is our favorite (and most affordable!).
Fill out the form below to get a quote so you can have a stress-free time traveling around Japan!
Romantic Day Trips from Osaka for Couples
Beautiful natural scenery

One of the Famous Views of Japan

Charming location

Often referred to as 'Kyoto by the Sea' or 'Coastal Kyoto', the incredibly picturesque Amanohashidate is one of coolest day trips from Osaka for couples.
Situated in Miyazu Bay on the northern coast of Kyoto Prefecture, Amanohashidate is actually a pine clad sandbar stretching across the sea. Its beauty has captivated many for hundreds of years and earned itself a place among the famous Three Views of Japan.
On the mountain slope opposite the sandbar, you'll find Kasamatsu Park – you can get a cable car up here for the perfect view of this beautiful slice of nature. The view alone from up above makes this a perfectly romantic day trip from Osaka.
Nearby there are some charming attractions other than this famous feature of the land. There's the village of Ine, featuring houseboats and wooden houses set on stilts around the bay, and the serene Buddhist temple of Nariaiji located to the north of the sandbar itself.
Good for history lovers

Peaceful city

Important message
Taking a trip to Hiroshima is one of the best Osaka day trips not only for the amazing food and the beautiful cherry blossom in Spring but for the city's harrowing past. Hit with an atomic bomb on 6th August 1945, Hiroshima was left utterly devastated.
Today, the city has a decidedly laid-back and peaceful atmosphere, and that even extends to the Peace Memorial Museum. Laying down the facts without sensationalism or placing blame anywhere, the museum guides you through what happened, tells heart-rending stories and urges the visitor to consider a world without nuclear weapons.
Once you've finished a visit to the museum, walk around the park in which it's located and find the Peace Memorial itself. Previously an official building, this edifice was left standing after the gigantic explosion of the bomb and now serves as a testament to a city rebuilt and as a symbol of peace.
This day trip from Osaka for couples will have you emotional, and you'll be thankful to have your partner to share your thoughts with on the way back to the fun of Osaka.
Recommended Reading – You can check out our article about the best places to visit in Japan.
#7 – Kurashiki
Great for history lovers

Romantic canal areas

Amazing architecture
If you're looking for the most idyllic and romantic destination possible when it comes to day trips from Osaka, Kurashiki definitely ranks somewhere near the top. Just over two hours' drive (or by train) west of Osaka, in Okayama Prefecture, the town of Kurashiki is famous for its picturesque canals.
Particularly you'll love strolling around Bikan Historical Quarter, packed full of charming wooden buildings dating back hundreds of years, and a lot of 17th-century warehouses poised over the canals.
Even into the modern era, there's a lot to be said for Kurashiki. You can visit the nostalgic Ivy Square, complete with Meiji era mill, and there's also the 1917 Kurashiki-kan – formerly the town hall.
This town also plays host to Japan's first museum of Western art: the Ohara Museum of Art (1930), which contains works from Monet and Matisse to El Greco.
Whilst on this romantic day trip from Osaka for couples you and your partner will love walking around this charming town. You can even get a boat tour along the canal on a historic boat and learn about the history of beautiful Kurashiki.
Incredible natural surroundings

Fantastic hiking

Spiritual site

Koyasan is a UNESCO World Heritage Site and home to the centre of Shingon Buddhism in Japan. The religious mountain is a sacred site and attracts thousands of visitors a year who want to enjoy the beautiful surrounding nature.
Koyasan is an easy day trip from Osaka and is a fantastic spot to snap some top travel pictures. In the Autumn this place is particularly special, as the leaves change colour the whole mountain changes to shades of gold and amber and is an unforgettable experience.
The mountain is a holy place so it's advised to show respect as you walk around the old pathways and explore the numerous shrines scattered along the hillside.
Koyasan is located in the middle of eight higher peaks surrounding it – resembling a lotus flower, which was the reason the site was chosen in the first place, the lotus being an important symbol for the religion.
As this is a Buddhist site, the food served up here is strictly vegetarian but also very delicious. Make sure to try out the delicately prepared dishes in the restaurants tucked away in the mountain and spend the day learning about the Buddhist religion as well as getting a greater understanding of Japanese culture.
Editor's Recommendation – You HAVE to check out our article about 7 AMAZING Neighborhoods to stay in Yokohama!
Great food

Fun Chinatown

Top shopping

Kobe is famous the world over for its fantastic beef and you can have the chance to try some of the tasty stuff too on this tour. A fantastic romantic trip for couples from Osaka, especially if you are both foodies, you won't want to miss this one!
Soak up the sights and sounds of the city in the vibrant Chinatown where you can snap a load of great pictures as well. Head off to Kobe Motomachi, the shopping district with all of the top shopping and the best food you can get. Treat your and your partner to the ultimate tasty lunch of Kobe beef.
Walk off all of that delicious food at the Ikuta Shrine, a Shinto shrine that dates back to the third century, and then wander around the mystifying backstreets of Kobe.
Make sure to drop into the Kobe City Museum and learn about the history of the city and soak up the views of the area at the top of Rokko Mountain. Wrap up your great Osaka day trip with a visit to the foreign area of Kitano.
Need more info? Here's a rundown of things to do in Osaka to fill your time there!
#10 –Himeji Castle
Best Day Trips from Osaka with Kids
Castle adventures

Exciting train journey

Beautiful cherry blossom
If you are visiting Japan with children visiting a castle is a must. Himeji Castle is an easy day trip from Osaka for families and will make for a fun and memorable day out for children. Getting to Himeji takes just over half an hour from Osaka on the Shinkansen and will be an exciting adventure for little ones.
The city is a buzzing and enjoyable place to visit and boasts a beautiful 17th-century caste. Himeji castle is actually a UNESCO world heritage site and it's not hard to see why its one of the most visited castles in the whole of Japan.
Walk through the old Otemon Gate and gaze on the captivating sight of the old castle sitting high up on a stone formation. Climb the steps up to the castle itself and imagine what life would have been like for the old Lords who lived here. Explore the different levels of the castle, peer through the small windows and soak up the panoramic views of the city below. This is bound to be a great experience for any children and will captivate their imagination.
Once you've had all of your fun walking around the castle, you can explore the castle grounds and play among the cherry trees with your family. This is a great spot for pictures, especially in Spring when the cherry trees are in full bloom and many locals sit under the blossom to enjoy picnics.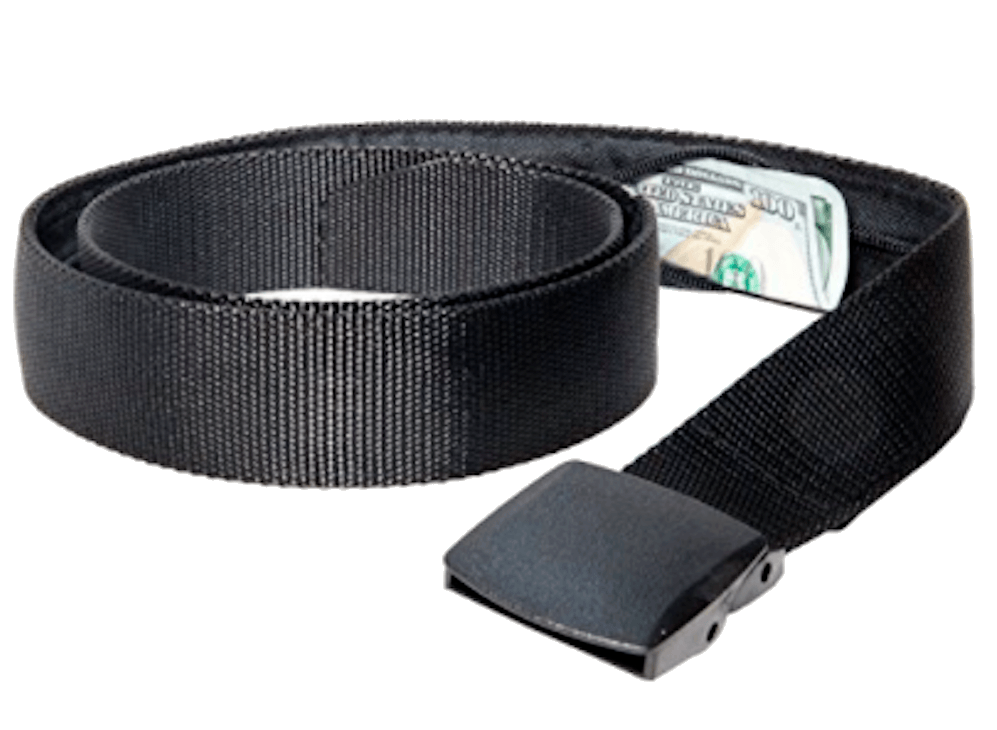 If you are traveling you should ALWAYS have emergency cash hidden on you! Security belts are great because they are affordable and can fit a ton of stuff in them (great for peace of mind!). Check out our favorite travel belt!
Great for fans of video games and anime

Easy to get to

Rides and attractions

One of four such Universal Studios in the world, the Japanese edition is possibly the best day trip from Osaka with kids.
Filled with rides and attractions that sometimes mirror the California based original (such as themed worlds like Jurassic Park), there is also something uniquely Japanese in this theme park, in that popular characters originating from Japan are featured throughout!
So if your children (or you) are fans of anime, manga or cute characters from Japan like Hello Kitty, there's no doubt that you'll love seeing these unique creations on show at this place. You'll stumble across characters from One Piece and Dragonball, real size giants from Attack on Titan, as well as from video games like Final Fantasy and Resident Evil.
But it's not all photo opportunities. With rides on offer too, if you're looking for an adrenaline rush while your little ones look on you can find that here too.
With so much to see and do at Universal Studios Japan, this is definitely one of the coolest Osaka day trips you could ever go on. You can even get a private transfer here to make the trip even easier!
#12 – NIFREL
Unique experience

Cool building

Educational
A zoo and aquarium with a difference, NIFREL is actually an 'aquazoo' where the approach to teaching people about animals is interesting and makes it easy for children to learn.
Situated in an arty and modern building once used for the 1970 World Expo, NIFREL splits the animals on show up into unique categories. Zones focused on 'Abilities', 'Shapes' and 'Colour' rather than the types of animals focus on the unique capabilities and facets of the animals that make up our world.
'Behaviour' is most popular, where you can get very close to some of the animals living here – including playful lemurs!
There's even a 'Wonder Moments' zone, where you'll forget you're in a zoo and instead be mesmerised by a stunning show of created by Takahiro Matsuo. You'll be glad you came on this unique day trip from Osaka for children.
Situated only 20 minutes north of Osaka city, nobody will be bored on the journey to this unique attraction.
Will you also visit Hakone? Check out where we like to stay in Hakone!
#13 – Naoshima
Perfect for art enthusiasts

Calm rural feeling

Fun discoveries

Located to the west of Osaka off the coast of Okayama in the Seto Inland Sea, the island of Naoshima has become almost like 'Art Island' thanks to the incredible amount of galleries, art museums as well as art installations and sculptures that dot the small isle.
It's a great day trip from Osaka with kids because they'll just love discovering the weird and wonderful world of art that's spread all around. Everyday buildings become artworks, such as the bathhouse I Love Yu which doubles up as a piece of art in itself. Elsewhere the traditional Ando House has been transformed with an unusual concrete interior.
You'll also find some playful sculptures of the famous Japanese artist Yayoi Kusuma – including a few of her signature giant polka dot pumpkins.
The rural feel of the island makes for a welcome break from the urban sprawl of Osaka, a chance for a breath of fresh air and a world of art. And since the journey also involves a ferry this will no doubt be an exciting experience for younger children!
Conclusion to the Best Day Trips from Osaka
There you have it, all of the best day trips from Osaka that you could ever want. You're going to have the best time in the city having adventures to all those amazing places and also get the chance to spend time in Japan's peaceful natural scenery too.
From visiting the magical floating shrine at Miyajima to the ever fun Universal Studios and hopping on a Japanese bullet train to some incredible UNESCO World Heritage Sites, Osaka offers some of the best day trips in Japan.
If you want to take a romantic day trip from Osaka, fancy taking a day trip on the train, or want to take a trip from Osaka with your family, there's an exciting day out for everyone to have an unforgettable experience.
Now it's time to brush up on your best Japanese!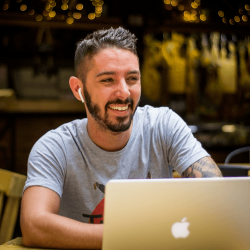 Latest posts by Aaron Radcliffe
(see all)