The state capital of Texas, Austin is home to everything from skyscrapers to cool music venues. Famous for its coffee joints and foodie hangouts, it's also the motto of this city that just about sums it up: "Keep Austin Weird!" Hipsters and eccentrics converge in this fun city.
It's a bigger place than you might think, however. And each district is different. Knowing where to stay in Austin is important if you want to get the most out of your trip.
That's why we've created this guide to the seven best neighbourhoods in Austin. Packed with the best places to stay and coolest things to do, we have you covered.
Without further ado… let's do this!
Quick Tips – Where to Stay in Austin
Where to Stay in Austin
Want to stay in the best accommodation the city has to offer? Then have a look at our top picks for the most awesome places to stay in Austin.
This stunning BnB will make you fall head over heels in love with its stunning artsy style and sunny rooms. Complete with its chich furnishings and a courtyard perfect for relaxing after a long day of exploring, you will know you are right at home!
HI Austin
Free Internet Access
Free Parking
Air Conditioning
Read More
Clean, budget-friendly and with a great lakeside location, this branch of Hostelling International has to be Austin's best hostel. Staying here means being just moments away from hiking and biking trails, as well as a bus stop. The staff here are also very friendly and welcoming.
Best Budget Hotel in Austin
This bright, colourful hotel is easily the best budget hotel in Austin. With loads of nice communal places to hangout, Aloft Austin Northwest also comes complete with a bar – even a swimming pool and gym. Rooms are pared-back but modern, with bright colours and clean, contemporary bathrooms.
Best Splurge Hotel in Austin
If you're looking for a good splurge option in Austin, look no further than the Heywood Hotel. With contemporary cool mixed with calm, mid-century modern furnishings, it comes with funky wallpaper and rooms that suit design-lovers. It's also an eco-friendly hotel, which is something we like a lot.
Austin 7 Best Neighborhoods to Stay in
Austin isn't just one place – it's made up of many different areas, each one with its own character, its own feel. Let's get down to the details of what's in store in the seven best neighbourhoods in Austin!
Neighborhood #1 – Central Austin
Best neighborhood in Austin for your first time!
COOLEST thing to do in Central Austin – hang out along the happening Anderson Lane
BEST place to visit in Central Austin – head on down to the Red River Cultural District
Right in the middle of the city, and close to the University of Texas, staying in Central Austin means being surrounded by all the sights and sounds it has to offer: the perfect area for your first time in Austin.
Central Austin is also located well within easy reach of the buzzing Downtown district, it's a great place to base yourself. There's a wide choice of restaurants for wining and dining, as well as a laid back nightlife scene. Central Austin has a little bit of something for just about everyone.
More Awesome Things to do and see in Central Austin
Visit the Elizabet Ney Museum – the former home of the late sculptor; you can take a tour around her studio
Go for dinner and drinks inside a 1920s house in the leafy Hyde Park
Grab a craft beer at Easy Tiger Bake Shop and Beer Garden, situated along 6th Street
Try some vintage clothing on for size at one of the many boutiques and vintage stores along Burnet Road; one particular good shop is Blue Velvet
Tuck into some delicious Filipino food at the excellently named Be More Pacific
And grab an amazing burger at Hopdoddy if you're still feeling hungry
Enjoy your stay in Austin! Check out our guide for what to do in Austin while you're there!
Best Air BnB in Central Austin
Leather couches in the living room, warm fireplace, and an atmosphere that just makes you feel like you have found your own slice of heaven. After staying at this luxurious BnB, you are sure to be taking away ideas to make your own house this stylish!
Best Hostel Central Austin
Drifter's Jack Hostel is one of the best places to stay in Central Austin if you're looking for dorm accommodation and a social place to meet other travellers. It's one of the coolest hostels in Austin, with its funky, colourful exterior and quirky interior design.
Best Budget Hotel in Central Austin
Those on a shoestring should consider staying at The Railyard Condominiums, a top option for a budget hotel in Central Austin. It's a cosy, homely place to stay, consisting of clean and well-kept condominiums overlooking a central courtyard pool. There's a kitchen to use to keep costs even lower!
Best Splurge Hotel in Central Austin
One of the best high-end hotels in Austin, Hotel Ella is all about style. This cool hotel in Central Austin is a fabulous place to stay: it's set in a historic building, complete with exterior columns, high ceilings, polished marble bathrooms, wooden ceilings, and more. Hotel Ella is a chic place to stay.
Recommended reading: Looking for the best boutique hotels in Austin? Check out our 2022 insider guide!
Neighborhood #2 – Downtown
Where to stay in Austin close to everything!
COOLEST thing to do in Downtown – walk around and explore the history of the district
BEST place to visit in Downtown – check out the grand Austin City Hall
A big, bold and dynamic area of the city, Downtown is where everything goes down. There are rows of historic houses, theatres, museums and an incredible amount of live music venues. From quirky roadside food trucks to classy dining, it's an epic area of Austin – not just for the food, either.
Downtown is an epic place to stay in Austin that's close to everything. There is always something going on here amongst the impressive skyscrapers; it's home to the State Capitol Building as well as the Frostbank Tower and Paramount Theatre. Downtown is a mix of old and new.
More Awesome Things to do and see in Downtown
Hit the Downtown Farmers' Market on Saturdays to get your fill of fresh produce, tasty cheeses, and a whole load of food trucks
Learn about the history of Texas (which was at one point an interpreted republic!) at the Bob Bullock Texas State History Museum, spread across three floors
Go for a cocktail or two at the very fancy and cool bar, Swift's Attic
Pop in and out of the renovated bungalows along Rainey Street – these now house cafes, eateries and boutique in a marvel of regeneration
Grab a beer and a sausage at the aptly named Banger's Sausage House and Beer Garden
Best Air BnB in Downtown
If you are really wanting to feel like a local, this colorful and chic townhouse will put you within walking distance of all the best restaurants and shops in the area. With its bright rooms and cozy atmosphere, you will be considering moving right in for good!
Best Hostel in Downtown
Right in the middle of Austin Downtown, Firehouse Hostel is where it's at if you're looking for a great hostel in Austin. Located close to the historic 6th Street, it's set in a former fire station built in 1885 (hence the name). With very nice contemporary rooms, it's a fun place to stay complete with bar.
Best Budget Hotel in Downtown
Super 8 is, without doubt, the best budget hotel in Downtown Austin. It's a motel style accommodation, but with clean, simple rooms that feature wooden floors and en-suite bathrooms. There's an outdoor pool here for guests to use, as well as a tasty breakfast served up each morning.
Best Splurge Hotel in Downtown
When it comes to high-end, The Driskill really is one of the best splurge hotels in Austin – period. Built in 1886, this grandiose, historic hotel has a bar offering live music each night as well as a cafe, bakery and restaurant. The beautiful rooms here are all about contemporary luxury.
The Best Travel Backpack EVER MADE!?!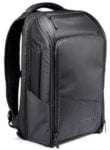 We are obsessed with backpacks – we've tried them all! And our favourite carry on backpack in the WORLD is the Nomatic Travel Backpack. This backpack has revolutionized the backpack industry and will change the way you travel forever :) Check it out here!
Neighborhood #3 – Warehouse District
Where to stay in Austin for nightlife!
COOLEST thing to do in Warehouse District – hit up the LGBTQ bars in the area
BEST place to visit in Warehouse District – soak up the city views from the rooftop of Hangar Lounge
Austin's Warehouse District is part of the Downtown area but is a completely different district in itself. Warehouse District is where to go if you want to spend your time dancing the night away; you really will be spoilt for choice for fun events and theme nights.
This once industrial area has developed into a thriving neighbourhood, which is not only home to places to party, but also Austin's LGBTQ community. It's a diverse place to enjoy shopping, nights out, or just a fabulous dinner – easily the place to stay in Austin for nightlife.
More Awesome Things to do and see in Warehouse District
Be amazed at the renovated warehouses in the district, home to everything from boutique shopping to interesting museums
Learn about a little bit about the Latino history of Texas at the Mexic-Arte Museum
Go to Speakeasy and drift away into a dreamworld of authentic prohibition-era music straight out of the roaring '20s
Party on down at the very fun Highland Lounge
Catch a drag show with a drink or two at Oilcan Harry's for a raucous, hilarious night out
Watch some live music at The Moody Theater
Best Air BnB in the Warehouse District
Looking for a luxury BnB with a dash of resort living? This apartment won't only have you staying in an artsy and cozy flat, but you will also have access to the building's very own sun deck, pool, and gym! With a great location, you will never be bored!
Best Hostel in Warehouse District
Native Hostel Austin is definitely the best hostel in Austin's Warehouse District. It's a cool, contemporary place to stay with a fun atmosphere, complete with polished concrete walls, tiled bathrooms and pod-style beds. A sophisticated hostel with some swanky private rooms on offer, too.
Will you also visit San Antonio? Check out where we like to stay in San Antonio!
Best Budget Hotel in Warehouse District
Staying at Stay Alfred is a good option if you're travelling to the Texas capital on a shoestring: it's the best budget hotel in the Warehouse District, after all. Crisp, clean linens, white walls are the order of the day for these spacious apartments, which also come with kitchenettes.
Best Splurge Hotel in Warehouse District
This place is ideal for anybody looking for luxury in the Warehouse District. A four-star hotel with all the trimmings to go with it, Hotel ZaZa Austin has a picturesque outdoor pool with views of the city, a fashionable bar and lounge, and large, well appointed rooms. The location is also ace.
Neighborhood #4 – SoCo
Best neighborhood in Austin for families!
COOLEST thing to do in SoCo – admire the famous murals of the SoCo area
BEST place to visit in SoCo – go to the amazing Big Top candy store
SoCo is an abbreviation: South Congress. Set across the river from Downtown, SoCo is a fun and funky neighbourhood that's seen a lease of new life in recent years. It's the perfect place for a stroll on a sunny day and has a laid back, almost festival-like feel to it.
In Austin's best neighbourhood for families, you can expect eateries packed full with people, loads of live music and street performers, as well as trendy and bakeries where you can pick up a tasty pastry or two. A community-minded place, where you can simply spend time enjoying the colourful streets.
More Awesome Things to do and see in SoCo
Have fun watching the buskers, mime artists, living statues and the other wholesale wacky collection of street performers around town
Go and visit the kooky and quirky souvenir, toy, gift and all around novelty shop, Monkey See, Monkey Do
Sit on the patio of Hotel San Jose and soak up a bit of live music – good for older children or younger ones who want to boogie!
Check out some leftfield art at Yard Dog Art Gallery
Admire the wax creations at Sfanthor House of Wax – dedicated to creating models of monsters and other fantasy creatures from all manner of sci-fi and horror films (one for older kids!)
Best Air BnB in SoCo
This quaint and cozy BnB won't only have you getting in touch with the local culture of Austin, but you will also be staying in a historic nearly century-old cottage! Complete with a courtyard and modern style, this is the start of any great vacation in Austin!
Best Hostel SoCo
Stay Alfred 442 isn't a hostel, but the spacious studios on offer here are great for friends travelling as a group looking to cut costs. These come with seating areas, kitchens and in some cases multiple bedrooms. It's got a pool and some rooms come with amazing views of the city.
Best Budget Hotel in SoCo
Not only is The Carpenter Hotel Austin possibly the coolest hostel in Austin, but it's also (surprisingly) the best budget hotel in SoCo. With a sleek design, chic outdoor pool area, incredibly stylish rooms and an unwavering sense of cool, it's got to be one of the best places to stay in Austin for design lovers.
Best Splurge Hotel in Soco
Of course, the best splurge hotel in Austin's SoCo district is going to be part of the high-end Hyatt Regency chain. But really: it is! Expect chic, spacious rooms with skyline views, a fitness centre, a sleek pool area, a fancy restaurant, and just about everything else you could think of.
Neighborhood #5 – East Cesar Chavez
Where to stay in Austin on a budget!
COOLEST thing to do in East Cesar Chavez – hit up Manor Road's cool coffee shops
BEST place to visit in East Cesar Chavez – go to Edward Rendon Sr. Park for people-watching
One of the biggest neighbourhoods in the city, East Cesar Chavez is home to a diverse population – which always means one thing: a whole lot of delicious cuisine. There are also a ton of different activities to get involved with here.
Voted the Safest Neighbourhood in Austin in 2016, for us it's also where to stay on a budget in Austin. It's a great spot for affordable accommodation, cheap eats and exploring a very local, very authentic district that's a cool mix of residential, natural, commercial, and food-based areas.
More Awesome Things to do and see in East Cesar Chavez
Stroll along East 6th Street and indulge in all the tasty snacks on offer from all over the world – in just one small area!
Tuck into a hearty all-day breakfast at Cherrywood Coffeehouse; there's even live music here on the weekend
Have a refreshing swim in Martin Neighbourhood Pool – a perfect respite from the summer heat
Chill out with the kitties at Austin's very own cat cafe, Blue Cat Cafe
Get on down for some good old-fashioned dancing at the White Horse Honky-tonk
Go to Thinkery Children's Museum and embrace your inner child as you reminisce about the old school toys on sale
Best Air BnB in East Cesar Chavez
With its hardwood floors and relaxing boutique vibes, this BnB will have you staying minutes away from what puts Austin on the map: the music scene! With live music and bars nearby, the homey oasis is the perfect place to base yourself from in Austin!
Best Hostel in East Cesar Chavez
A social place to stay for backpackers in Austin, the HK Austin has a shared lounge, kitchen and puts on events so you can get to know your fellow travellers. Easily the best hostel in East Cesar Chavez, this homely place is simple but smartly done for an open, welcoming stay in Austin.
Best Budget Hotel in East Cesar Chavez
A collection of contemporary apartments, Stay Alfred E6 is a great option if you're travelling to East Cesar Chavez, Austin on a budget. It's clean and well maintained and comes with its very own pool. The kitchenette gives you the option to cook your own meals and keep costs down.
Best Splurge Hotel in East Cesar Chavez
This accommodation option is one of the best places to stay in East Cesar Chavez. Consisting of chic apartments complete with kitchens, modern bathrooms and cool, design-led seating areas, Guild East 6th @ The Indie is run by friendly people and has a great location, too.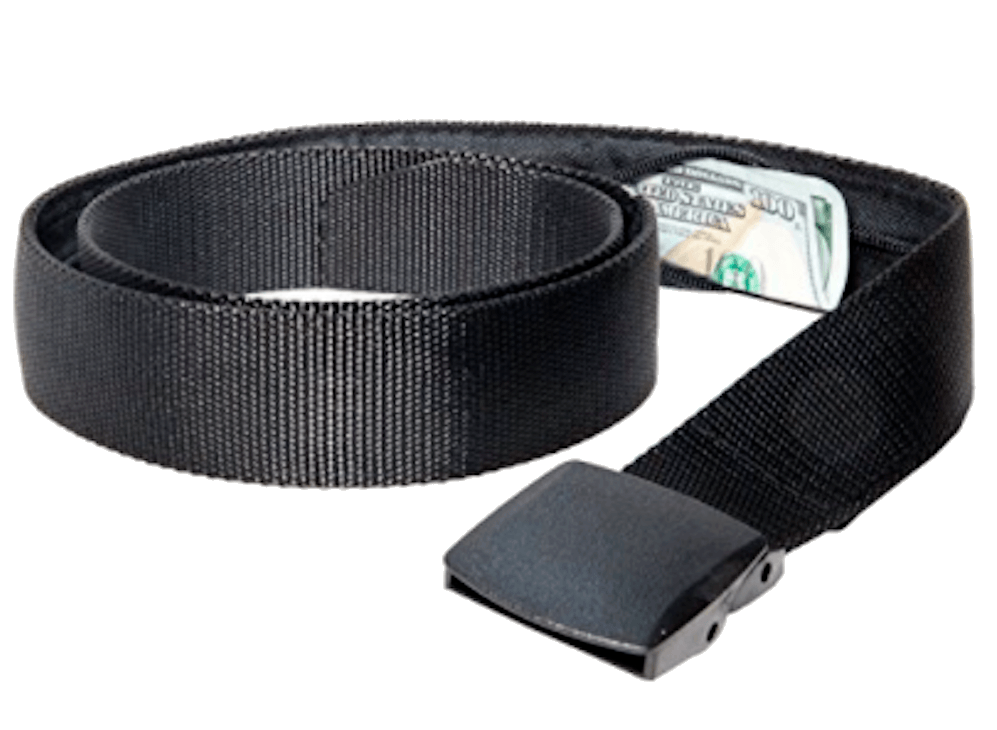 If you are traveling you should ALWAYS have emergency cash hidden on you! Security belts are great because they are affordable and can fit a ton of stuff in them (great for peace of mind!). Check out our favorite travel belt!
Neighborhood #6 – South Austin
Best neighborhood in Austin for couples!
COOLEST thing to do in South Austin – make your way around the stalls of South First Food Court
BEST place to visit in South Austin – soak up local art at Austin Art Garage
South Austin is a magnetic mix of all things modern and all things vintage. It's the area that, arguably, "keeps Austin weird." Motto aside, it's a friendly part of the city, home to Austin's mainstay music venues as well as up and coming eateries.
Our choice of the best neighbourhood in Austin for couples, South Austin is perfect slotting right in like a local and wandering around the district. There's a lot to explore here, with artisanal coffee joints, a plethora of clothing stores and boutiques. Music, food, coffee: that's what it's all about.
More Awesome Things to do and see in South Austin
Hit up Broken Spoke, a steak joint that's been serving up sizzling beef in South Lamar since 1964
Go and watch a classic movie at Alamo Drafthouse Cinema, with its crazy carpets and vintage interiors
Tuck into some sushi and sashimi at Uchi, a stylish sushi restaurant
Snap a selfie in front of the "Greetings From Austin" mural – it's a thing
And whilst you're there go to the nearby Roadhouse Relics with all its vintage signs, pop culture relics and classic Americana oddities
Grab a cup of joe at Seventh Flag Coffeehouse – an independent coffee shop in South Austin's Coffee District
Best Air BnB in South Austin
Both sparkling clean and trendy, this apartment will have you close to a little bit of everything! When you aren't out exploring the nearby restaurants, bars, and sights, this sunny and artsy BnBis great for just kicking back and relaxing after a long day!
Best Hotel for Backpackers in South Austin
It's not a hostel, but as a great option for backpackers travelling in a group, renting out a whole, centrally located cottage sounds like a great idea to us. It's got modern artwork on the walls, old pictures, a modern kitchen and even an outside decking area. Sounds great!
Best Budget Hotel in South Austin
A fun, colourful place – sort of like a modern take on the humble motel – this is the best budget hotel in South Austin. Some rooms are themed on the city's musical history, while others are simpler but still clean and contemporary. There's also an outdoor pool, hot tub, and fitness centre. It's also dog-friendly!
Best Splurge Hotel in South Austin
Part of a new development, Guild Lamar Union has modern interiors, quirky furniture, pop art on the wall and minimalist style, making it a funky place to stay. With a rooftop pool, there's a lot to eat, drink and do just on the doorstep of this luxury hotel in Austin.
Neighborhood #7 – Barton Creek
Best neighborhood in Austin for nature lovers!
COOLEST thing to do in Barton Creek – head out on one of the hikes in the area
BEST place to visit in Barton Creek – go to Twin Falls and witness the surging water
For nature lovers, Barton Creek is the best neighbourhood in Austin by a long shot. Technically part of Greater Austin, it's one of the more scenic areas of town and is actually a protected area called Barton Creek Greenbelt. The habitat is home to an array of indigenous plant life and animals, in fact.
There are a surprising amount of hikes and activities you can do in this natural haven just a stone's throw from Austin itself. During the rainy season, the waterways around Barton Creek are fantastic for kayaking and tubing; in drier months, it's all about biking, bouldering and rock climbing.
More Awesome Things to do and see in Barton Creek
Cycle along the trail the starts at Zilker Park and follow it under the shade of trees
Push yourself to climb the Hill of Life, complete with super steep ascent (300 feet over just half a mile)
Go for a swim at the very pretty Barton Creek itself
Try to climb the Urban Assault, a popular spot for rock climbing
Plunge into the very refreshing Gus Fruh – an amazing swimming hole with limestone rock wall
Hike along the Violet Trail; it leads all the way to the Ladybird Johnson Wildflower Center
Best Air BnB in Barton Creek
There are no two ways about it, this BnB is hands down stunning! With its chic design and boutique atmosphere, you'd feel as if you are staying in an artsy coffee shop! Putting you on the green belt, you will be close to nature with the downtown still nearby!
Best Hotel for Backpackers in Barton Creek
Simple, but clean and modern, it's not a hostel but it's a great place for backpackers to stay in Barton Creek, Austin. Not only is it easy on the budget, but it's safe, has parking (great for road trips), and even a free breakfast on offer to fuel your outdoors adventures.
Best Budget Hotel in Barton Creek
A classic motel, Heart of Texas Motel is an ideal budget place to stay in Barton Creek. Modern and looked-after, this place also boasts an outdoor pool and even its very own putting green. It's perfect if you're looking for a budget stay whilst you're exploring this area of Austin.
Best Splurge Hotel in Barton Creek
Spacious rooms, contemporary furnishings and a whole lot of amenities await at La Quinta Inn, the best splurge hotel in Austin's Barton Breek area. There's a gym, a pool, jacuzzi, bar, buffet breakfast, and more! And all that with the bonus of having friendly, helpful staff on hand during your stay.
Final Thoughts on Where to Stay in Austin?
So there you have it – all the fun, food and freedom of Austin in a nutshell. With its quirky entertainment offerings, a plethora of eating options and even some picturesque, adventurous nature to get to grips with, each neighbourhood in Austin is as varied and interesting as the next.
The Warehouse District is our choice for the best. Cool renovated spaces, a raucous, anything-goes nightlife, and selection of nightspots, the LGBTQ-friendly Warehouse District is where it's for partying.
It's not for everyone though. All the top places to stay in Austin have their own different perks, so you will be bound to find somewhere for you that makes your trip go with a bang.
What have we missed? Any cool neighbourhoods or things to do? Let us know in the comments below!
***Disclaimer*** Some of the links in this post are affiliate links. This means that if you book your accommodation through the site, One Weird Globe will earn a small commission at no extra cost to you. Your support helps me keep the site going :)
Latest posts by Clair Ricketts
(see all)