Tourism to Colombia has exploded over the past few years, and as the capital city, Bogotá is one of the most popular entry points to the country. It is filled with great cuisine, vibrant artistic districts and atmospheric nightlife. If you only have enough time to visit one area of Colombia, Bogotá is definitely the place to be!
The sheer size of the city, poor public transport, and some safety concerns can make finding the perfect place to stay seem a bit daunting.
To help you, we have compiled this list of the best areas to stay in Bogotá. All of these areas are perfectly safe for tourists if you take the usual precautions, and well located for exploring other areas of cities.
So without further ado, let's get started.
Quick Tips – Where to Stay in Bogotá
Where to Stay in Bogotá
Looking for a specific place to stay? These are our highest recommendations for places to stay in Bogotá.
Best Budget Hotel in Bogotá
If you're looking for a budget friendly hotel in Bogota, then look no further than Selina Parque 93. The famous hotel-hostel chain of Selina's Chicó branch has a selection of modern and comfortable private rooms, and also features an abundance of friendly social spaces.
Best Mid-range Hotel in Bogotá
HAB Hotel Bogota is our overall top pick for the best mid-range hotel in Bogota. The hotel features a unique and chic design throughout with a red-brick exterior and bold golden colors on the inside.
Bar
Laundry
Plaza de Bolivar in Bogota's historic centre is 6 km away
Read More
Best Luxury Hotel in Bogotá
NH Bogotá Urban 26 Royal
Bar
Laundry
Plaza de Bolivar in Bogota's historic centre is 6 km away
Read More
A super luxurious hotel situated in the Teusaquillo neighborhood, NH Bogota Urban 26 Royal is the perfect place to stay for those who want to splash the cash in Bogota. The hotel offers a variety of swanky hotel rooms and also has a fancy on-site restaurant for its guests.
Once you've booked, check what there is to do in Bogota!
Bogotá 7 Best Neighborhoods to Stay in
Let's take a look, in more detail, at the seven best neighborhoods in Bogotá. The city has many different areas that cater to different interests, so make sure to consider what you are looking for before making a decision.
Neighborhood #1 – Chapinero
Best neighbourhood in Bogotá for your first time!
COOLEST thing to do in Chapinero – sample Bogotá's finest cuisine in Zona G
BEST place to visit in Chapinero – see the first gothic cathedral built in Colombia – Iglesia de Nuestra Señora de Lourdes
Chapinero is, without a shadow of a doubt, the hippest neighbourhood in Bogotá! The streets are lined with trendy cafés, bohemian bars and vibrant creative hubs. The South and Central Chapinero districts are particularly safe and very popular with Colombian students and youths.
There is also some great cuisine to be found in Zona G (which stands for gourmet) located entirely within the Chapinero district. Zona G is famous nationwide as one of the best food regions in Colombia, and you are sure to find a variety of national and international cuisines.
LGBT visitors will also be pleased to know that Chapinero holds the crown as the most gay-friendly district in the whole of Colombia! Nicknamed Chapigay by locals, there are plenty of unique bars and clubs to cater to gay visitors.
More Awesome Things to do and see in Chapinero
Take a speciality coffee tour around Chapinero to sample the best that Colombia has to offer
Visit Theatron – the largest gay bar in the entire world with a variety of different rooms to cater to all music tastes
Take your camera with you up Quebrada La Vieja for stunning views across Bogotá
Continue your time in Zona G by visiting a variety of great craft beer bars, including El Mondo Bandido
Shop at international brands and high-quality boutiques at Andino Shopping Mall
Check out the colonial architecture and local hangout spots at Parque del Chicó
Admire the Monument to Heroes – dedicated to those who fought for the independence of Gran Colombia (now Colombia, Venezuela and Ecuador).
Best Budget Hotel in Chapinero
Sticking to basics at its best, Hotel Vilar America provides guests with modern, clean, and brightly decorated rooms at budget-friendly prices. Along with this, it also offers a 24-hour reception, a cheap airport shuttle, and a buffet breakfast.
Best Mid-range Hotel in Chapinero
A boutique hotel with a swanky and unique design with a polished red-brick exterior. Inside the hotel, you will find pristine facilities with bold golden colours throughout. HAB Hotel Bogota also offers its guests a fitness center, a cute garden area equipped with a terrace along with a tasty restaurant.
Best Luxury Hotel in Chapinero
This luxurious hotel is located within a beautiful, colonial-style building. There is a full fitness centre available for all guests and a high-quality restaurant on-site. To expand your palate further, it is also located right in the heart of Zona G – perfect for foodies!
Let's narrow it down! Near Bogota Airport are some of the best hostels!
Neighborhood #2 – Bogotá Centro Internacional
Where to stay in Bogotá close to everything!
COOLEST thing to do in BIC – witness a bullfight at the Plaza de Toros de Santamaria
BEST place to visit in BIC – check out the Museo Nacional – one of the oldest museums in South America
Bogotá International Center is the main business district in Bogotá and the best place to find good connections to other areas of the city. As it is neighboured by some of the most popular tourist districts in the city, BCI is ideal if you want to avoid Bogotá's notorious public transit system!
As a business centre, there aren't many attractions to be had in the area, however, the surrounding regions are worth a visit. Some of them are more dangerous, so BCI is a good place to base yourself without having to worry about safety whilst exploring the rougher areas surrounding it.
The main sights in BCI are the museums and the bullfighting arena. These allow you to sample some of Colombia's more traditional culture – especially the aspects which are influenced by Spanish colonisation. There are also some great upmarket restaurants across Centro Internacional that allow you to sample fine cuisine Bogotá style.
More Awesome Things to do and see in Bogotá Centro Internacional
Have a luxurious culinary experience at some of the many high-end restaurants in the area
Visit the cheap markets at Los Mártires – crime can be a little higher in this area, so we suggest leaving your valuables at the hotel and taking low amounts of cash. You won't need much anyway!
Learn about stargazing at the Planetarium
Go to the top of the Avianca Tower for spectacular views across Bogotá – especially at sunset
Check out the contemporary Colombian art scene at the Museum of Modern Art
For a more off the beaten path art museum, check out the National Photography Museum
Visit the quirky La Macarena district for bohemian vibes and cool cafés
Don't stop the party! Read up on Bogota's best party hostels too!
Best Budget Hotel in BCI
This hotel is also close to the museums, as well as within easy walking distance of the planetarium. Rooms on higher levels provide great views over the city and are well equipped with sturdy furnishings and en-suite facilities. There is a laundry service within the hotel – great for longer stays!
Best Mid-range Hotel in BCI
This hotel has an incredible location in BCI near the center of the city, meaning you will have plenty of things nearby, including cafes, restaurants, and shops. However, if you don't fancy venturing out to eat one evening, then you can dine at the hotel's on-site restaurant and bar area. Here, you will be able to indulge in some tasty local or international cuisine and sip on some delicious cocktails.
Best Luxury Hotel in BCI
This ultra-modern hotel is a great option for splurging during your time in Bogotá. The hotel features an indoor swimming pool – which is a rarity in the dense city! It also has spa facilities, a mini golf course and an Italian restaurant. Guests are provided with a complimentary buffet breakfast each morning including speciality Colombian coffee.
P.S. – Save a bit of cash in Bogota with our EPIC guide to the best hostels in Bogota!
The Best Travel Backpack EVER MADE!?!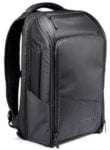 We are obsessed with backpacks – we've tried them all! And our favourite carry on backpack in the WORLD is the Nomatic Travel Backpack. This backpack has revolutionized the backpack industry and will change the way you travel forever :) Check it out here!
Neighborhood #3 – Zona Rosa
Where to stay in Bogotá for nightlife!
COOLEST thing to do in Zona Rosa – learn Spanish and dance at the same time at La Villa every Tuesday
BEST place to visit in Zona Rosa – shop international brands and local boutiques at Centro Comercial Andino
Zona Rosa is the nightlife hub of Bogotá, and it's easy to see why! A wide range of bars and clubs to cater to all tastes are available across the area, as well as great shopping and dining options. Also known as Zona T, it is one of the safest neighbourhoods in Bogotá allowing you to sit back and soak up the atmosphere every night.
The nightlife scene here is popular with tourists and locals alike, and many of the clubs offer nights that encourage you to mingle with the locals. Many of the venues are open until sunrise, letting you dance the night away and take in the Colombian aguardiente.
The malls also combine local shops with international brands, making them the perfect place to pick a new outfit for your night out. Northern Zona Rosa is flanked with beautiful parks that allow you to take a relaxing stroll and admire the scenery of Bogotá. Like everywhere else in Bogotá, there are also plenty of restaurants to cater to both budget and upmarket tourists.
More Awesome Things to do and see in Zona Rosa
Learn Salsa at La Villa on Thursday nights
Stroll around the gorgeous parks in the north of the city
Enjoy live DJs day and night at Armando Records
Indulge in a luxury shopping experience at El Retiro Shopping Centre
Sample international cuisines with a Colombian twist across the area – with specialities including French, Italian and Asian influences
Visiting on a budget? Fill up on cheap drinks at Porompompero
Sample a wide range of Colombian meat dishes for a good price at Andres Carne de Res
Best Budget Hotel in Zona Rosa
Hotel Excelsior is located just on the outskirts of Zona Rosa, providing a calm setting for a great night's sleep, whilst still being within easy walking distance of the main nightlife venues. A complimentary American style breakfast is provided to guests, and there is WiFi available throughout the property.
Best Mid-range Hotel in Zona Rosa
This modern 4-star hotel situated in the sort-after neighborhood of Zona Rossa is a great mid-range place to stay in Bogota. The hotel has a sophisticated design with special added touches in each room along with an extensive breakfast buffet serving up a tasty storm of local delicacies and international cuisine.
Best Luxury Hotel in Zona Rosa
This hotel is located right in the heart of Zona Rosa. Still need peace and quiet? No worries – the rooms are soundproofed! The hotel also provides 24-hour room service and wide workspaces, making it a great option if you need to get some work done during your stay. A buffet breakfast and speciality coffee are provided to all guests.
Neighborhood #4 – Chicó
Best neighbourhood in Bogotá for families!
COOLEST thing to do in Chicó – climb to Mirador de la Paloma for excellent views over the city
BEST place to visit in Chicó – check out 93 Park – a popular spot for shopping and dining, as well as taking a relaxing stroll
Despite being relatively central, Chicó is a very peaceful neighbourhood in Bogotá and has great links to the other surrounding areas! Along with the high safety levels, this makes it a perfect base for families exploring Bogotá.
It is quite an affluent area, so expect to spend more whilst in Chicó – however, there are plenty of budget options if you look hard enough. The Parque 93 area is popular with locals and visitors from across Bogotá thanks to the local boutiques, interesting cuisine and more relaxed nightlife options.
It is also well connected with surrounding areas, allowing you to venture a little further for some of the more cultural activities. There is a wide array of activities available for all ages, and the smaller Parque del Chicó is great for taking in colonial architecture.
More Awesome Things to do and see in Chicó
Try out rock climbing and abseiling at Escape Ecoturismo y Aventura
Check out artefacts from pre-colonial and Spanish era Colombia at Museo do Chicó
Take in one of the most ornate churches in the city – Iglesia de la Tercera Orden
Bask in the local atmosphere at Plaza de Santander
Tour the city with a local and learn about Colombia's revolutionary history with Gran Colombia Tours
Unwind at one of the many upscale spas available in the neighbourhood
Experience the local art scene – both contemporary and traditional – at the small boutique art galleries near 93 Park
Best Budget Hotel in Chicó
Located in the heart of the Parque 93 area, this hotel is perfect for checking out the best of what Chicó has to offer. There is a shared kitchen on-site, allowing you to prepare your own food to save a little! Though it is a hotel with private rooms, there are also great communal spaces for meeting other guests whilst there.
Best Mid-range Hotel in Chicó
Situated in the upscale Chicó district, Blue Suites has a fantastic location for exploring some of the city's top sites, including Parque de la 93 and Del Chicó Museum, both of which are just a short walk from the property. It also features some pretty deluxe rooms, all of which come equipped with en-suites and some have spectacular views overlooking the city.
Best Luxury Hotel in Chicó
DoubleTree is Hilton's family-friendly brand, making this the perfect option if you are visiting the city with kids. There is a fitness centre and indoor swimming pool within the hotel, as well as an upscale restaurant and bar. Bike rental is available to all guests – perfect for keeping the family active!
Neighborhood #5 – La Candelaria
Where to stay in Bogotá on a budget!
COOLEST thing to do in La Candelaria – check out the street art on the Bogotá Graffiti Art Walking Tour
BEST place to visit in La Candelaria – soak up the atmosphere of the city at Plaza de Bolivar
La Candelaria is the place to be in Bogotá! This is where the city was born, and to this day is packed with historical sights, cool art districts and excellent cuisine. There are plenty of great walking tours around La Candelaria where you can learn about the history of Colombia and the modern culture.
As the main centre of Bogotá, La Candelaria is bustling with life and is the best place to take in the local culture. What's more, it is also by far one of the cheapest neighbourhoods in Colombia! Your money will go much further and give you a much more enriching experience than other more expensive areas of the city.
From the many museums and monuments to the quaint cafés and rowdy bars, there's truly something for everyone in La Candelaria. There are also plenty of shopping options – especially if you are interested in locally produced goods and bargain souvenirs. If you're stuck for choice, you can't go wrong opting to stay in La Candelaria!
More Awesome Things to do and see in La Candelaria
Visit the Museo Botero to learn about the most famous artist to come from Colombia
Take in magnificent views over the city from the Monserrate Mountain
Sample traditional Colombian food from your choice of cheap restaurants – we particularly like La Puerta Real
Wander the streets and admire the colonial architecture and colourfully decorated buildings of the area
Learn about the fight for independence, Simon Bolivar and what happened to Gran Colombia at the Independence Museum
Get emeralds at discount prices at the variety of jewellery stores across the area
Learn about Colombia's most historically important industry at the Gold Museum
Best Budget Hotel in La Candelaria
Located in the heart of the Centro Historico, this hotel is one of the best located in the city. There is free WiFi across the property, as well as a small business centre if you need to get some work done. A communal terrace invites you to mingle with other guests and admire great views over Bogotá.
Best Mid-range Hotel in La Candelaria
This four-star hotel perfectly combines a homely, authentic vibe, with luxurious facilities! The hotel has a boutique and traditional design with polished furnishings throughout with a slightly old-world feel to it. It is also home to a beautiful outdoor terrace and garden area which is the perfect place for soaking up the Colombian sun.
Best Luxury Hotel in La Candelaria
This lavish hotel will have you feeling like a VIP! There is a spa on site that is complimentary for all guests, and a massive breakfast spread every morning. The historic building is an attraction in itself, beautifully exemplifying the colonial style of La Candelaria. There are even rooms with balconies, offering great views over Bogotá.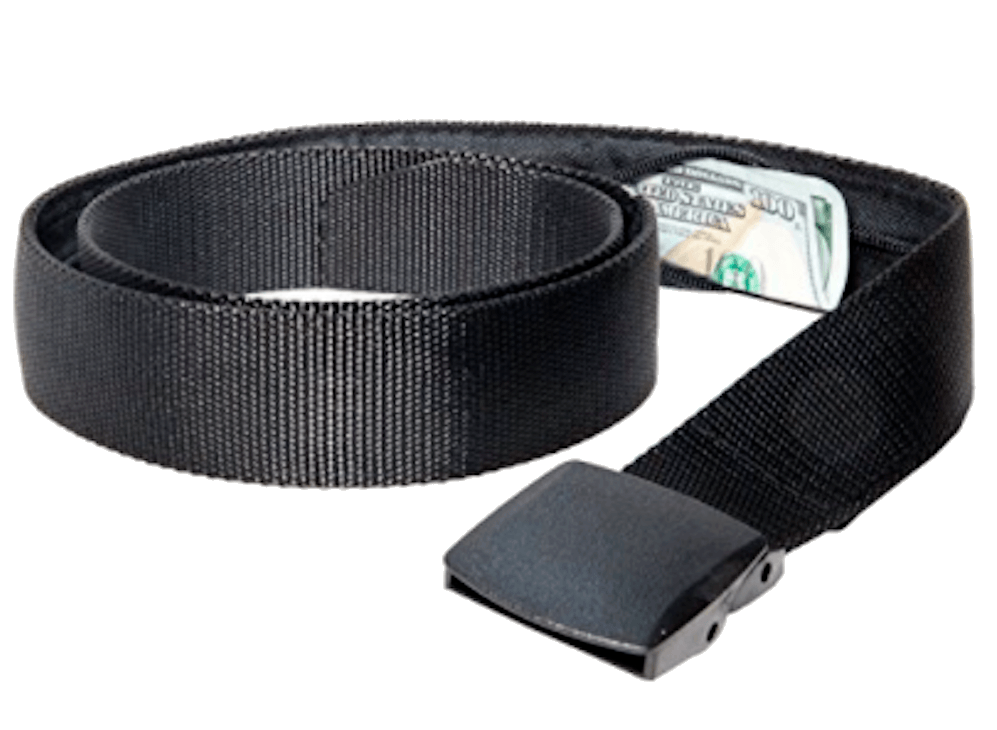 If you are traveling you should ALWAYS have emergency cash hidden on you! Security belts are great because they are affordable and can fit a ton of stuff in them (great for peace of mind!). Check out our favorite travel belt!
Neighborhood #6 – Engativá
Best neighbourhood in Bogotá for couples!
COOLEST thing to do in Engativá – shop 'til you drop at the Centro Comercial Titán Plaza
BEST place to visit in Engativá – learn about the history of the region at the Parque Principal de Engativá and the neighbouring museum
Engativá is a little off the beaten path compared to other areas of Bogotá but is still well worth the visit. A little further out from the city centre, this area is peaceful but still has plenty of attractions to offer – with shopping being the biggest one. Boasting many large malls, the most popular is the Titán Plaza that offers international brands and local outlets.
It is also a very budget friendly area that nevertheless offers some great luxury experiences at lower prices than elsewhere in the world. This is the ideal neighbourhood to unwind in city parks, enjoy games of golf and relax at discounted spas offering a wide range of therapies and health services.
What's more, it is also the closest neighbourhood to the airport! If you are taking an extended trip around Colombia and only plan on visiting the capital for a few days, this is the perfect location with good connections to the rest of the city. If you are making the trip there, you should definitely check out our article about the best day trips in Bogota.
More Awesome Things to do and see in Engativá
Enjoy the local nature and great scenery at Humedal Jaboque
Tee off at one of the golf courses available around Engativá – we would suggest Los Lagartos
Get some exercise by hiking around Parque La Florida and the surrounding nature reserves
Enjoy the rides at the Galaxy Park Amusement Park
Admire native flora and fauna at the Bogota Botanical Garden
De-stress at one of the many spa facilities available across Engativá
Splash the cash at a local casino such as Emperador or Orion 2
Head over to neighbouring Usaquén for the large Sunday market
Recommended Article – Take a look at our AMAZING guide to the best day trips from Medellin.
Best Budget Hotel in Engativá
Though there are no hostels in Engativá, Deportel Bogotá is the next best thing. It has a very communal atmosphere with great shared facilities including a kitchen and dining area. You get your own private room, but still plenty of space to socialise! A full American style breakfast is served each morning.
Best Mid-range Hotel in Engativá
Living up to its name, this cosy hotel has a very laid-back atmosphere and stylish interiors. Located close to the shopping centres and parks of Engativá, this is a great option for couples on a mid-range budget. Aside from breakfast and the usual comforts, they also offer massage sessions – great for relaxing after a day of exploring!
Best Luxury Hotel in Engativá
As one of the closest hotels to the airport, this is the perfect option if you are only visiting for a few days. It comes with a full fitness centre, luxury amenities and a bar. There is even free parking on-site if you are brave enough to hire a car in Bogotá! A buffet breakfast and Colombian coffee is provided every morning.
Neighborhood #7 – Teusaquillo
Best neighbourhood in Bogotá for a short stay!
COOLEST thing to do in Teusaquillo – hire a kayak or boat at Simon Bolivar Park and admire the scenery
BEST place to visit in Teusaquillo – walk into a literary wonderland at the Virgilio Barco Library – the largest in the city
Teusaquillo is sandwiched between Engativá and the central districts, making it ideal for getting around the city. Some of the best attractions in Bogotá are found here, making it ideal if you are only in town for a short amount of time and want to take in the atmosphere and culture.
The huge Simon Bolivar Park is the largest in the city and has plenty of historical sights, outdoor activities and tourist facilities. This makes it a great spot for nature lovers and history buffs alike, and will easily take a day to explore in its entirety!
This combined with the museums, sporting attractions and cultural venues make it a truly eclectic area to stay that will satisfy your every need for a short visit to the city! It also has its fair share of artistic attractions, with one of the main universities in the country based in the area having its own gallery.
More Awesome Things to do and see in Teusaquillo
Admire the works of upcoming artists at the Art Gallery of the National University of Colombia
Watch soccer Latin American style at the Estadio Nemésio Camacho El Campín – home of Independiente Santa Fe and Millonarios
Partake in some sports yourself at the various league venues across the city for sports such as tennis, basketball and netball
Hire a bike and take a ride around Simon Bolivar Park and neighbouring areas
Visiting with kids? Head over to the Kids Museum to learn about daily life for children in Colombia and the toys that have shaped the culture
Learn about darker parts of Colombia's history at the Jorge Eliecer Gaitan Museum – dedicated to the assassinated politician.
Best Budget Hotel in Teusaquillo
This hotel is beautifully located with large gardens that provide views over the mountains. The large rooms will feel more like private suites, providing you with great value for money! You can choose from a buffet or an à la carte breakfast with a variety of cuisines on offer. The hotel is also very close to the main stadium – perfect for sport-enthusiasts.
Best Mid-range Hotel in Teusaquillo
A beautiful homestay with rooms offering some of the most stunning views in Bogota, Elias Di Caprio, is a sought-after place to stay in Teusaquillo. Each room at the property has its own balcony or a patio, and all guests have access to a spacious shared lounge area!
Best Luxury Hotel in Teusaquillo
This is another fantastic splurge option from NH Hotels in Bogotá. Room service is provided 24-hours, with an excellent restaurant located in the hotel and a buffet breakfast each morning. They also offer suites with kitchenettes – ideal if you are looking to prepare your own meals! If you would rather opt for local cuisine, there are plenty of excellent restaurants nearby.
Further Recommended – Take a look at our AMAZING guide to the best day trips from cartagena.
Final Thoughts on Where to Stay in Bogotá?
As the capital of Colombia, it is no wonder that Bogotá is one of the best destinations in the country to see the many sides on offer. Whether you are looking for history, culture or modern nightlife, Bogotá has it all and is waiting to be explored.
For the best area, it has to be La Candelaria! It is very well located, filled with great attractions and has a vibrant, Bohemian vibe that showcases Colombian creativity and hospitality. It is extremely budget friendly and offers everything you could want to see or do in Bogotá.
We hope this guide has helped you to choose the best place to stay for your upcoming trip to Bogotá, and we are sure you will enjoy any of the accommodation options mentioned in this guide.
Tell us what your favourite thing to do in Bogotá is, or what you are most looking forward to, in the comments below.
Editor's Note – No matter where you are traveling, you NEED to have great travel insurance. We have personally tested TONS of travel insurance companies, and can say without a doubt that World Nomads is the absolute best (and most affordable!). Fill out this form to get a quote for your trip to Bogotá!
***Disclaimer*** Some of the links in this post are affiliate links. This means that if you book your accommodation through the site, One Weird Globe will earn a small commission at no extra cost to you. Your support helps me keep the site going :)
Latest posts by Clair Ricketts
(see all)