Charlotte is a gateway to the American South and a great introduction to the culture and turbulent history of the region! Though previously known as a business centre, the tourism industry has brought some great attractions and tours to the city.
Since Charlotte still has a developing tourism industry, it can be difficult to figure out exactly where to stay. This large and vibrant city has some very distinct neighborhoods, offering different things for different types of traveller.
That's where we come in! We've designed this guide to help you figure out the best place to stay in Charlotte. Whether you're looking to save cash, or want somewhere you can take the family, we've got you covered.
So let's get started!
Quick Tips – Where to Stay in Charlotte
Where to Stay in Charlotte
Looking for a specific place to stay? These are our highest recommendations for places to stay in Charlotte.
When you aren't lounging about in this open plan home equipped with high speed fiber internet, this stay has you just a 5 minute drive to uptown where all the best shops and restuarants are!
Best Hotel for Backpackers
Whilst there aren't currently any hostels in Charlotte, Super 8 by Wyndham is a great option for backpackers who still want to explore the city. It has some good communal areas for meeting other guests, and the budget-friendly price does not take away from the great facilities on-site!
Best Mid-Range Hotel in Charlotte
Located in the middle of Uptown, this is the best option right in the city centre! They offer full suites, giving you more of an apartment feel than a hotel room. It is very highly rated by previous guests and offers a buffet breakfast every morning, giving you a great start to the day.
Best Luxury Hotel in Charlotte
Le Méridien is the only 5-star hotel in Charlotte, and it has to take the top spot for the splurge options! It has a rooftop bar and lounge area, providing a great atmosphere for mingling with other guests and fantastic views across the city.
Charlotte 7 Best Neighborhoods to Stay in
Let's take a look, in more detail, at the five best neighbourhoods in Charlotte. Each caters to different interests, so be sure to pick the neighbourhood that's right for you.
Neighborhood #1 – NoDa
Best neighbourhood in Charlotte for your first time!
COOLEST thing to do in NoDa – catch a live performance from up and coming artists at one of the many music venues such as Roux! or the Neighborhood Theatre
BEST place to visit in NoDa – check out, and purchase, work from local artists at Center of the Earth Gallery
NoDa is Charlotte's major arts district and is a great entry point to the city. Previously known as the hub for the textile industry in the South, NoDa has transformed recently to create an interesting connection between old and new! Full of hip bars and cafes, and packed with independent art galleries and music venues, this is a great spot for creatives.
As with all of Charlotte's central neighborhoods, it is well connected to the rest of the city. Whilst there are no hotels within the area itself, there are plenty within easy walking distance allowing you to get close to the action!
More Awesome Things to do and see in NoDa
Check out some more avant-garde art pieces and examples of performance art at Hart Witzen Gallery

Visit the Evening Muse – NoDa's artistic hub that combines an art gallery and live music venue, as well as a small café

Discover international art and crafts at Pura Vida Worldly Art

Bringing your pet to Charlotte? Head to the Dog Bar where you can bring your furry friend with you and enjoy some great beer!

Pick up some cheap, yet delicious, food at the famous NoDa Bodega – we suggest trying their sandwich of the day with a local beer
Best Budget Hotel in NoDa
Located just north of NoDa, the Budget Inn is a great basic option if you are simply looking to save some cash. The motel style accommodation comes with free WiFi and a launderette, giving you all the basic facilities you need! They also offer on-site parking, which is great if you have a car.
Best Mid-Rane Hotel in NoDa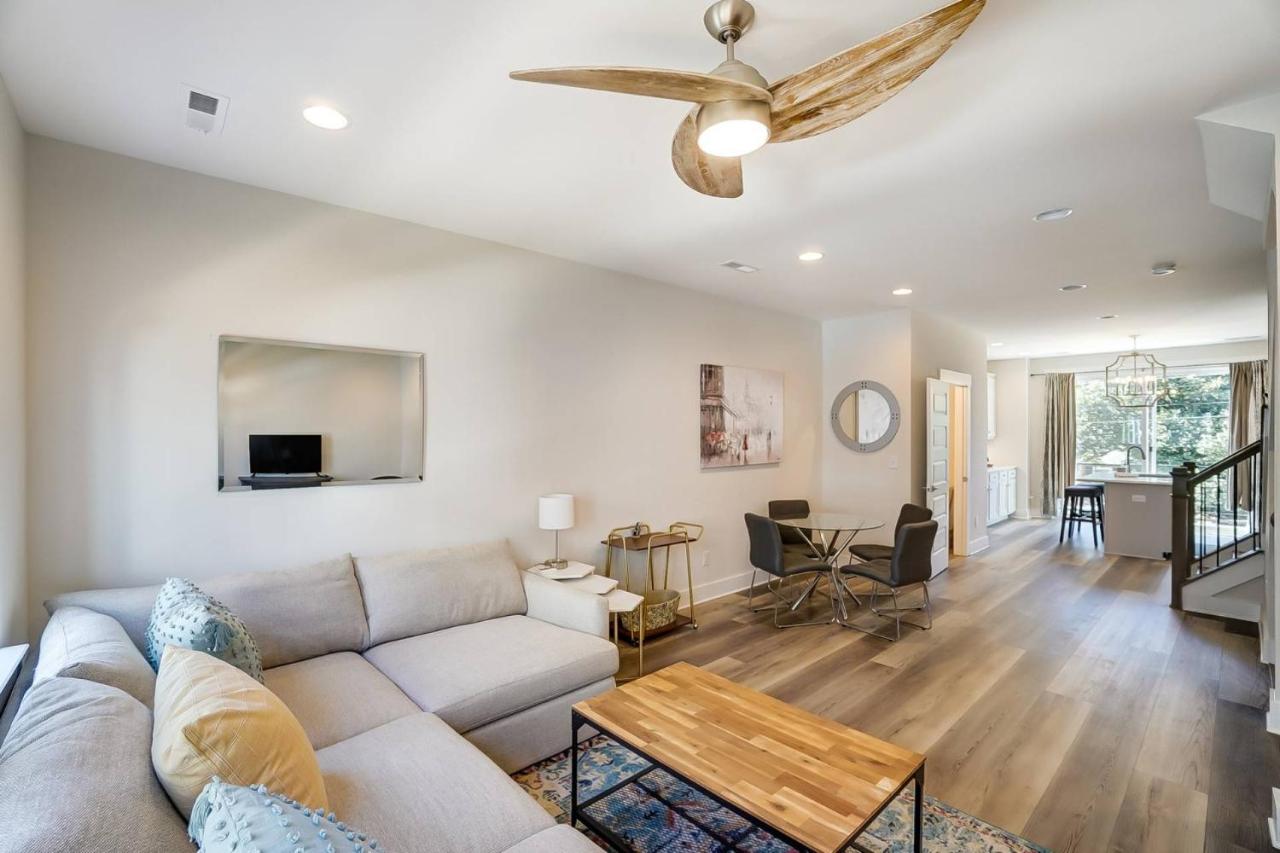 Journey to NoDa is the ultimate place to stay if you're looking for a comfortable and deluxe place to stay but don't want to break the bank. The home has a modern yet homely essence and is equipped with an open plan and brightly lit living space along with two large bedrooms making it an awesome place to stay for small families. The accommodation is also primely located in the heart of the hip artistic neighborhood of NoDa and is just a short drive to the center of Charlotte.
Best Luxury Hotel in NoDa
Bringing the luxury service they are known for internationally, Hilton Charlotte is a great option if you are looking to splurge. Also just north of NoDa, this hotel overlooks the university and is built around a lake! There is a large fitness suite on-site, as well as an outdoor swimming pool.
Neighborhood #2 – Dilworth
Where to stay in Charlotte close to everything!
COOLEST thing to do in Dilworth – check out local listings for block parties and attend one where you can mingle with locals
BEST place to visit in Dilworth – head to Vestique for some great clothing designed and produced locally
Dilworth has a very suburban, leafy feel despite being so close to the city centre! The largely residential neighborhood has a historic quality thanks to the listed buildings and colonial style architecture lining the streets. This is a great neighborhood for meeting locals of the city, with a large community spirit prevalent around every corner.
It is located right next to Uptown and South End, but its relaxed atmosphere makes it a great place to relax after exploring the city. As one of the first streetcar neighborhoods in America, the local transportation is a great way to get around the city!
More Awesome Things to do and see in Dilworth
Pick up some unique souvenirs and other bric-a-brac at the Paper Skyscraper store

Enjoy some more refined nightlife with wine sampling at Dilworth Tasting Room

Head to Latta Park – the main hub of the area with great cafes and bars in the vicinity and a small playground for children

Looking to keep up your fitness routine whilst in Charlotte? Covenant Recreation and Fitness offer three free visits to their gym!

Have a large appetite? Binge on massive Southern plates and burgers at Bad Daddy's Burger Bar – they also have some great beer options
Best Budget Hotel in Dilworth
This is a pretty great option as far as budget hotels are concerned! The Days Inn has an outdoor pool and high-speed WiFi, and they also provide a continental breakfast each morning. The large communal areas within the hotel make it a good option for backpackers in a city lacking in hostels.
Best Mid-Range Hotel in Dilworth
Just on the outskirts of Dilworth lies the ultra-modern hotel of FRONT DESK Berkshire! The luxurious mid-range hotel offers stunning facilities including an outdoor pool and garden area, a state-of-the-art gym along with spacious and brightly lit apartments. Its location on the outskirts of Dilworth means you have easy access to both the center of the neighborhood and Charlotte's city center.
Best Luxury Hotel in Dilworth
Though technically in Uptown, this hotel is located on the border with Dilworth. There is a rooftop bar providing great views over the city and an outdoor pool for use throughout the year. Breakfast is provided every morning, and coffee making equipment is in each room!
The Best Travel Backpack EVER MADE!?!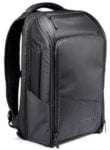 We are obsessed with backpacks – we've tried them all! And our favourite carry on backpack in the WORLD is the Nomatic Travel Backpack. This backpack has revolutionized the backpack industry and will change the way you travel forever :) Check it out here!
Neighborhood #3 – Uptown
Where to stay in Charlotte for nightlife!
COOLEST thing to do in Uptown – catch an NFL game at the Bank of America stadium
BEST place to visit in Uptown – learn about one of the South's most famous institutions at the NASCAR Hall of Fame
Uptown is the central hub of the city and contains the main nightlife district in Charlotte. This is where you will find a variety of cool bars and clubs, as well as most of the main historic sights and tourist attractions! From towering skyscrapers to small boutiques and cafes, Uptown has a little bit of everything.
The region is split into four wards and is very walkable. It borders most of the other neighborhoods mentioned on this list, making it a great base to explore further out into the city. By all measures, Uptown is the most convenient location in Charlotte.
More Awesome Things to do and see in Uptown
Visit the 7th Street Public Market to pick up some local produce, quirky souvenirs and great bargains

Embed yourself in the creativity of African American culture at the Harvey B. Gantt Center – dedicated to arts from the community

Treat yourself to great cocktails and spectacular views of the skyline from Fahrenheit Bar's rooftop terrace

Take in the vibrant atmosphere of Charlotte's nightlife at AvidXChange Music Factory, featuring local music and comedy performances

Visiting with kids? There are some fantastic museums with interactive exhibits in the area including Discovery Place and ImaginOn!

Catch international music acts with an intimate atmosphere at the Spectrum Center
Best Budget Hotel in Uptown
Courtyard Charlotte City Center is our top pick for the best budget hotel in Uptown
Courtyard Charlotte City Center, as you can probably tell by the name, has an incredible location in the heart of the city center nearby plenty of cafes, restaurants, and bars. It also features a beautiful skyline pool, which you won't find in many budget-friendly hotels. This hotel is definitely for those budget travelers looking for a sense of luxury.
Best Mid-Range Hotel in Uptown
This hotel is very highly rated with previous guests and despite being a three-star option, offers some great perks! Rather than regular hotel rooms, they offer suites and studios with kitchens and dining areas. There is a fitness centre and business centre on-site, and they offer a complimentary breakfast every morning.
Best Luxury Hotel in Uptown
This boutique hotel is located right in the heart of Uptown! There is a vast library and lounge area within the complex, and they offer a complimentary breakfast for all guests. Rooms are kitted out with luxury TVs, marble ensuites and floating bathtubs. They also have a 24-hour fitness centre.
Neighborhood #4 – South End
Best neighbourhood in Charlotte for families!
COOLEST thing to do in South End – attend a TV watching party with locals at Liaisons – they also have a great viewing balcony
BEST place to visit in South End – visit the Charlotte Trolley Museum for exhibits dedicated to local transport and great tours of the city
South End is the perfect neighbourhood for families thanks to the number of activities available for children. From the Trolley Museum to streets lined with kids stores and independent ice cream restaurants, there is sure to be something to keep the little ones happy whilst exploring the city!
For those travelling without kids, South End also offers some great creative attractions and breweries. Like much of the rest of Charlotte, South End has seen an artistic revival in recent years with murals lining the streets and hipster restaurants around every corner. There are five major breweries in the area, with many other smaller ones!
More Awesome Things to do and see in South End
Check out some of the many breweries offering tours and tastings in the area – our favourite is Wooden Robot Brewery!

Bringing the family dog? The Canine Café caters to both dogs and humans and is a great social space to enjoy breakfast or lunch

Savour the best fried chicken in Charlotte at Price's Chicken Coop – they are takeout only and usually have long lines, so go prepared

Want to sample some non-alcoholic beverages? Head to Pike's Old Fashioned Soda Shop – great for kids and adults alike

Sample some great Southern barbecue at Mac's Speed Shop – they are particularly well known for their brisket!
Best Budget Hotel in South End
This budget hotel is perfect for backpackers as it has some great communal spaces for mingling with other guests. It also comes in at a very good price – and has a swimming pool to boot! Each room has a coffee machine and ironing facilities, and the high-speed WiFi is well rated by previous guests.
Best Mid-Range Hotel in South End
Holiday Inn are known for their budget-friendly comfort, and this hotel is a great base just south of South End. All of the rooms have air con and private ensuites with full amenities, and a buffet breakfast is provided every morning! The reception operates 24 hours and there is an on-site fitness centre.
Best Luxury Hotel in South End
This hotel is located on the boundary between South End and Uptown, giving you great access to the city centre! The light rail in front of the hotel will take you across the city in no time, and straight to the Trolley Museum. There is an indoor pool and free Starbucks coffee in every room.
Neighborhood #5 – Plaza Midwood
Where to stay in Charlotte on a budget!
COOLEST thing to do in Plaza Midwood – take a brewery tour and sample some great craft brews at Legion Brewing Company
BEST place to visit in Plaza Midwood – visit Elizabeth Billiards – one of the best-rated dive bars in the city
Plaza Midwood is Charlotte's alternative neighbourhood. It combines modern style with grit and creativity, giving it a very easy-going and inclusive atmosphere! It is a multicultural hub in the city, as well as a popular area with LGBT locals and visitors.
This edgy vibe has birthed a wide range of cheap bars, hipster cafés and unique stores that will delight anyone seeking some alternative culture. It is also one of the cheapest areas in the city to enjoy some local food and drink, making it popular with the budget crowd. If you want somewhere with a bit more grit and a welcoming community, Plaza Midwood is perfect!
More Awesome Things to do and see in Plaza Midwood
Head to Moxie Mercantile – a well-curated boutique that sells everything from jewellery to souvenirs

Dine on some typical, hearty Southern grub at Midwood Smokehouse

Have a great cocktail with equally spectacular views across Charlotte from Peculiar Rabbit's rooftop bar

Take part in the small plate craze at Soul Gastrolounge – it can get busy, so arrive a little later than usual dinner time to skip the queues

For a cheap start to a night out, head to Thomas St Tavern – they also offer some great food to line your stomach with

Get your vintage clothing fix at Hong Kong Vintage
Best Budget Hotel in Plaza Midwood
The Golden Green Hotel is a budget hotel with an environmental conscious! It is well located on the boundary between Plaza Midwood and Elizabeth and has very high-speed WiFi throughout. The colourful interiors give a vibrant atmosphere to the hotel, and there are some great communal areas for guests to mingle.
Best Mid-Range Hotel in Plaza Midwood
Queen City Suites offer some great holiday homes throughout Charlotte, and this is their house in Plaza Midwood! Families looking for a budget option will particularly love the Coffee House, which has two bedrooms that can fit up to six people. It is fully air conditioned and has a well-equipped kitchen.
Best Luxury Hotel in Plaza Midwood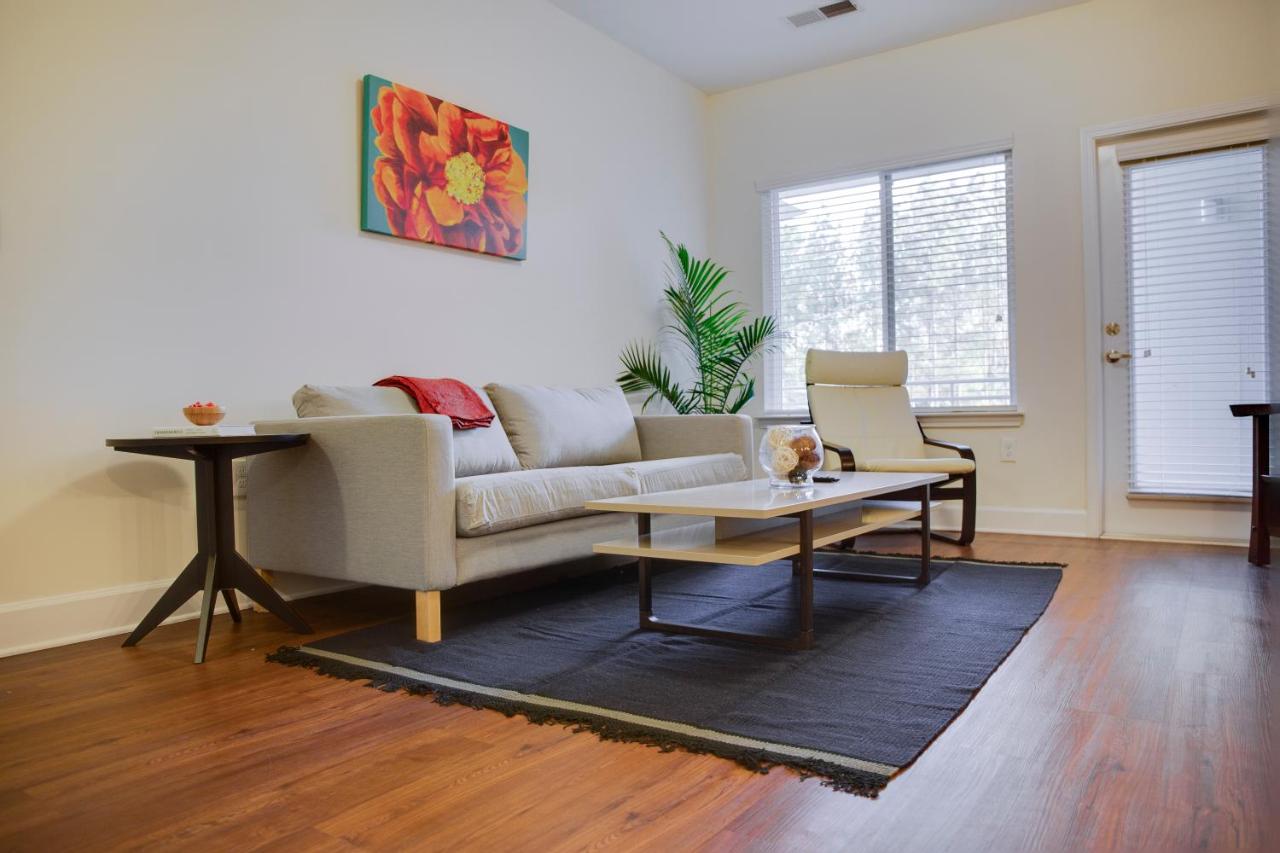 The Midwood Charlotte branch of the popular chain of FRONTDESK is our top pick for luxury accommodation in Midwood.
Located in the heart of the trendy Plaza Midwood lies the sleek and ultra-modern apartments! The Edison hotel provides a variety of accommodation options including studio, one and two-bedroom apartments all of which feature luxury plank flooring throughout. The hotel is also within walking distance to Charlotte's thriving community of entertainment, culture, art, and style where you will find an awesome selection of restaurants, bars, and cafes.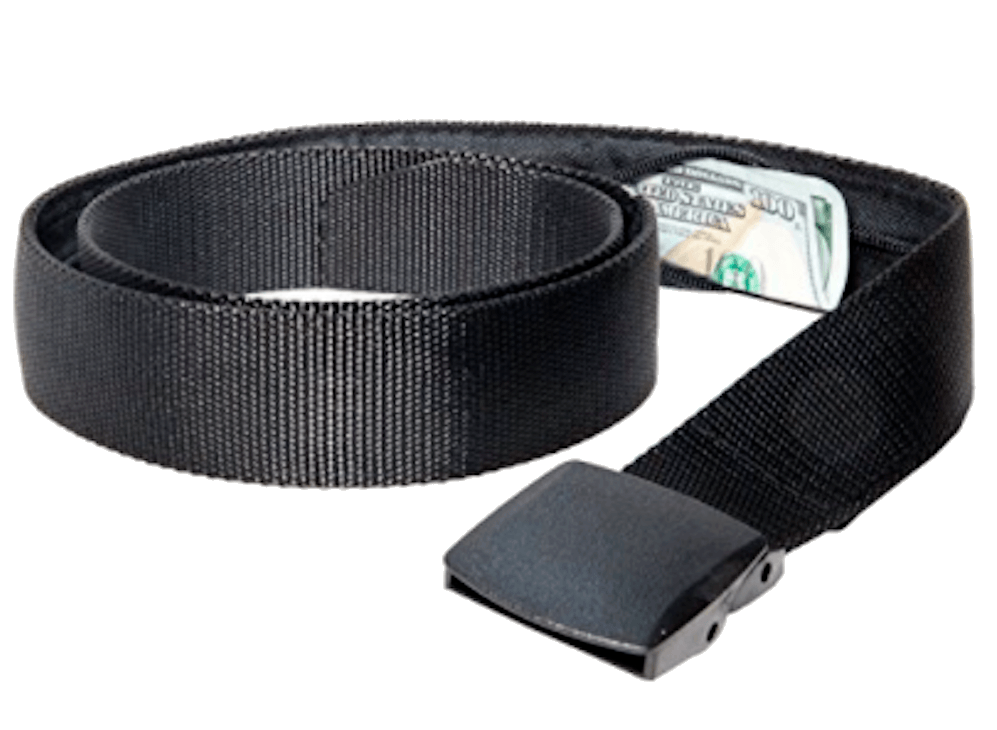 If you are traveling you should ALWAYS have emergency cash hidden on you! Security belts are great because they are affordable and can fit a ton of stuff in them (great for peace of mind!). Check out our favorite travel belt!
Neighborhood #6 – Elizabeth
Best neighbourhood in Charlotte for couples!
COOLEST thing to do in Elizabeth – ride the only historic streetcar left in Charlotte, which goes through Elizabeth
BEST place to visit in Elizabeth – head to the Visulite Theatre – a converted cinema that now hosts a variety of music performances
Elizabeth is often compared to Dilworth thanks to its historic charm and leafy streets. Nevertheless, it still has plenty of unique attractions to offer! This area is most popular with shoppers looking to visit the many local boutiques along the colourful streets. The beautiful architecture of these stores is an attraction in itself.
There are also plenty of casual dining restaurants and some more upscale options that are perfect for date night. The relaxing atmosphere and easy-going attractions make it perfect for couples visiting the city on a short break, and it is well connected to Uptown making travel within the city a breeze!
More Awesome Things to do and see in Elizabeth
Visiting during the summer? Head to Memorial Stadium where you can catch a lacrosse game with the Charlotte Hounds

For a more low-key nightclub experience, try the Lava Lounge – it has live DJs playing chill music, hookah bars and well-priced drinks

Take a stroll through Independence Park and admire the view across the skyline of Charlotte

Grab an independent or foreign movie at VisArt Video – one of the only video stores left in the city and perfect for movie buffs

Got major hunger pangs? Lupie's is a Charlotte institution with large plates and low prices attracting a varied clientele
Best Budget Hotel in Elizabeth
This is Marriott's budget option in Charlotte! It comes with an outdoor pool and 24-hour fitness centre for all guests to use free of charge. Rooms are basic, but well furnished and with modern conveniences. Some rooms even come with a balcony, providing romantic views across the city.
Best Mid-Range Hotel in Elizabeth
Elizabeth doesn't have any mid-range hotels, but this beautiful one-bedroom apartment is a great alternative. Brightly lit throughout it boasts a homely yet modern feel. At the apartment, guests can enjoy a stunning balcony that has a wooden exterior and is equipped with comfortable oak chairs along with a state-of-the-art on-site gym! The apartment is also within a short distance to some of Charlotte's highlights including the Blumenthal Performing Arts Center, NASCAR Hall of Fame, and Freedom Park.
Best Luxury Hotel in Elizabeth
Sheraton Charlotte Hotel is our top pick for the best mid-range hotel in Elizabeth
The famous chain of Sheraton's Charlotte Branch is certainly one to shout to the hills about. With beautiful modern rooms equipped with boutique furnishings and deluxe beds, it is a great place to stay in Elizabeth. Some of the rooms even have incredible panoramic views overlooking the city which we've heard are even better at sunset.
Neighborhood #7 – SouthPark
Best neighbourhood in Charlotte for shopping!
COOLEST thing to do in SouthPark – shop 'til you drop at the South Park Mall, known for its wide range of luxury retailers
BEST place to visit in SouthPark – visit the Charlotte Eagles stadium for some minor-league American football
SouthPark is Charlotte's major retail neighbourhood! It is known for the vast South Park Mall which is packed with luxury brands, upmarket restaurants and cocktail bars. Outside of the mall, the streets also have some independent boutiques that are worth visiting if you are looking for something more unique.
It is also a very modern neighbourhood, with sleek buildings and a community atmosphere. The restaurants, like the shops, have a luxurious feel to them and offer some excellent cuisine. There are also some small parks that are perfect for walking around and soaking up the relaxed vibe!
More Awesome Things to do and see in SouthPark
Head to Symphony Park during the summer months to catch local concerts and music festivals

Visiting as a couple? La Bibliotheque was named Charlotte's most romantic restaurant – they offer French-American fusion cuisine

Keeping with the French theme, Café Monte offer typical French breakfasts – the perfect start to the day

Shop at Phillips Place for a more relaxed retail experience, with large fountains and a multiplex cinema

Enjoy some innovative food and sample the wine at Corkbuzz Restaurant & Wine Bar – they also have a happy hour

For Chinese cuisine, head to Baoding which uses fresh ingredients and has a great atmosphere at competitive prices
Best Budget Hotel in SouthPark
The Courtyard Charlotte is a great budget hotel within walking distance of South Park Mall! There is a gym on-site, as well as a pool and hot tub. The hotel market is open 24 hours, giving you the ultimate convenience. They also provide complimentary American style breakfasts.
Best Mid-Range Hotel in SouthPark
Though one of Hilton's more mid-range offerings, the Garden Inn still has many of the great perks you would expect from the hotel brand! It comes with an outdoor pool and fitness centre, as well as a large business centre for corporate guests. They also provide a complimentary American breakfast.
Best Luxury Hotel in SouthPark
This is one of the best-rated hotels in the SouthPark area! Rooms are kitted out with up-to-date mod cons including flat screen TVs and coffee makers. A buffet breakfast is provided every morning, and there are two restaurants open throughout the day. It also has a pool and a small fitness centre.
Final Thoughts on Where to Stay in Charlotte?
Though the tourism industry is still developing in Charlotte, it is an excellent city to visit for an introduction into Southern culture in the United States. The city is packed with quirky restaurants and great shopping options, making it ideal for a short city break.
For the best area, it has to be Uptown! This central location has everything you could need in the city – from great nightlife to interesting historical attractions. It also has the widest range of accommodation options.
We hope this guide has inspired you to book your trip to Charlotte and stay in the best area for your needs.
Have we missed anything? Let us know in the comments!
Editor's Note – No matter where you are traveling, you NEED to have great travel insurance. We have personally tested TONS of travel insurance companies, and can say without a doubt that World Nomads is the absolute best (and most affordable!). Fill out this form to get a quote for your trip to Charlotte!
***Disclaimer*** Some of the links in this post are affiliate links. This means that if you book your accommodation through the site, One Weird Globe will earn a small commission at no extra cost to you. Your support helps me keep the site going :)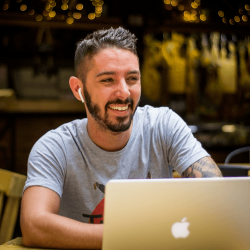 Latest posts by Aaron Radcliffe
(see all)