The Danish capital, Copenhagen, is known across the world for its friendliness and unique culture. The city is full of busy cycle lanes, excellent coffee shops and a Scandi-cool atmosphere! Connected to Sweden by a bridge, it is a popular entry point for discovering Scandinavia.
Copenhagen is also quite a large city, and figuring out the best place to stay can be tricky. Though it is notoriously very safe, it is still important to make sure you are based in the best area for what you want to get out of your trip.
That is where we come in! We have created this guide to the seven best areas to stay in Copenhagen, categorised by what they are best for.
So let's get started!
Quick Tips – Where to Stay in Copenhagen
Where to Stay in Copenhagen
Looking for a specific place to stay? These are our highest recommendations for places to stay in Copenhagen.
Best Budget Hotel in Copenhagen
Hotel CPH Living presents a truly one-of-a-kind experience as it finds its home on a boat! It is also super budget-friendly for a hotel in Christianshavn.
Best Mid-range Hotel in Copenhagen
Scandic Kødbyen is an ultra-modern 4-star hotel nestled in Copenhagen's vibrant Vesterbro district. The mid-range hotel boasts an array of exceptional amenities, including a restaurant, complete with an enticing open charcoal grill and a sophisticated wine bar.
Best Luxury Hotel in Copenhagen
This stunning five-star hotel offers exquisitely designed rooms, featuring lavish four-poster beds, modern furnishings, and spacious bathroom suites.
Copenhagen 7 Best Neighborhoods to Stay in
Let's take a look, in more detail, at the five best neighbourhoods in Copenhagen. Each caters to different interests, so be sure to pick the neighbourhood that's right for you.
Neighborhood #1 – Christianshavn
Best neighbourhood in Copenhagen for your first time!
COOLEST thing to do in Christianshavn – climb the winding staircase to the top of Vor Frelsers Kirke for spectacular views across the city
BEST place to visit in Christianshavn – discover the alternative culture and anti-establishment locals of Freetown Christiania
Formerly Copenhagen's working class neighbourhood, Christianshavn has been somewhat gentrified over the years and has now become a major tourist hub in the city! It has retained a bohemian atmosphere which permeates all of the cafes, restaurants and bars across the area.
One of the most popular attractions in Christianshavn is Freetown Christiania! Established as a place where locals could escape Danish laws (mostly with regards to drugs and taxation), the controversial area welcomes visitors willing to learn about their communal message and embrace the community with an open mind. Christianshavn is a truly unique part of the city, and great for alternative culture.
More Awesome Things to do and see in Christianshavn
Take a kayak tour of the rivers and canals of Christianshavn with Kayak Ole, or try out a kayak polo game
Pick up some alternative souvenirs at Ginnungagap – they are particularly well known for their leather and wool goods, as well as their range of Viking alcohol
Want to enjoy a drink with locals? Head to Fingerbollet, which is popular with the student crowd as well as fishermen and seasoned drinkers
Sample some authentic Danish cuisine with a gourmet touch at Bastionen + Loven – we recommend sitting out in the leafy garden area
Head to the beautiful Opera House building to admire the modern architecture, and head inside to catch a local opera performance
Best Budget Hotel in Christianshavn
This unique hotel is based on a boat! Accommodation options are somewhat limited in Christianshavn, so the inventive owners of Hotel CPH Living have overcome this with a quirky solution. There is a small sun deck area, and it is docked right on the edge of Christianshavn. The surprisingly large rooms have work areas.
Best Mid-range Hotel in Christianshavn
This is the closest mid-range hotel to Christianshavn, but is located just outside of the area in a more peaceful district! There are three restaurants, two bars and a casino on-site, as well as a fitness centre. High-speed WiFi is available throughout the property – making it a popular choice for business travellers.
Best Luxury Hotel in Christianshavn
NH Collection Copenhagen is the only 5-star hotel in Christianshavn, so of course it had to be our top pick for the best luxury hotel in the neighborhood. The hotel is fitted with the most luxurious furnishings throughout and has everything you would look for in a fancy hotel, including a fitness center, private parking, and a swanky restaurant and bar area.
Editor's Note – Also, if you are staying in Copenhagen, you should check out our post about the best hostels in Copenhagen.
Neighborhood #2 – Indre By
Where to stay in Copenhagen close to everything!
COOLEST thing to do in Indre By – check out some excellent arthouse cinema and experimental films at Cinematheque
BEST place to visit in Indre By – head to the internationally renowned Tivoli theme park located right in the heart of the city
Indre By is the city centre of Copenhagen and the location of all the major tourist attractions! It is well connected to the rest of the city, and the large train station has connections onwards to Sweden and other areas of Denmark. If you want to stick to the main tourist routes, this is the place to be.
One of the most popular attractions in Indre By is Tivoli theme park, which attracts rollercoaster lovers from across the globe. Indre By is also packed with museums and art galleries, as well as quirky cafes and upscale restaurants. There's truly something for everyone in this area!
More Awesome Things to do and see in Indre By
Gain great views of the city centre from the Rundetaarn, a historic observation deck and tower in the centre of Indre By
Wander along the gorgeous canals of Nyhavn and check out the local boutiques, or simply bask in the sun and admire the urban scenery
Indre By is full of excellent bakeries where you can sample delicious Danish pastries – we recommend Lagkagehuset or Conditori La Glace
Head to Apollo Brewery, just next to Tivoli, where they brew their own beer on site – they also offer some excellent pub grub
Sample some of Denmark's famously excellent speciality coffee at the Coffee Collective – they have a few sites across Indre By and beyond.
Best Budget Hotel in Indre By
This is a pretty basic hotel however is perfect if you are simply looking for a budget friendly place to lay your head! The rooms use classic Scandinavian minimalist design to great a bright atmosphere, and each has its own private bathroom. A continental breakfast is available from the on-site restaurant.
Best Mid-range Hotel in Indre By
The Phoenix Copenhagen has a beautifully elegant design, with it being situated in a magnificent building dating back to the 17th century and is decorated with traditional furnishings. The Phoenix Copenhagen Hotel also has a fantastic location in Indre By, with it being just a short stroll from top sites including Amalienborg Palace and the charming Nyhavn waterfront.
Best Luxury Hotel in Indre By
This five-star gem is the epitome of luxury! The rooms are elegantly decorated with classic furnishings and marble bathrooms. It is a stone's throw away from the exclusive Nyhavn area, taking you right to the heart of the action. There is a rooftop garden providing views across the city centre, and an excellent on-site restaurant.
The Best Travel Backpack EVER MADE!?!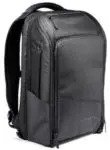 We are obsessed with backpacks – we've tried them all! And our favourite carry on backpack in the WORLD is the Nomatic Travel Backpack. This backpack has revolutionized the backpack industry and will change the way you travel forever :) Check it out here!
Neighborhood #3 – Vesterbro
Where to stay in Copenhagen for nightlife!
COOLEST thing to do in Vesterbro – head to Vega nightclub – one of the most popular in the city offering DJ nights on weekends and concerts on weekdays
BEST place to visit in Vesterbro – learn about the history of the city and check out a scale model of medieval Copenhagen at the Museum of Copenhagen
Copenhagen is really just one big hip neighborhood, however, Vesterbro has become particularly popular with the young crowd! As the city's main nightlife district, there are plenty of excellent bars and nightclubs in the area, as well as interesting coffee shops and restaurants to visit during the day time.
It is located next to the Meatpacking District and Inner City, making it a great location for getting around other areas of the city. The youthful atmosphere makes it particularly popular with backpackers and tourists looking to enjoy an energetic side of Copenhagen! The secluded districts to the west are also great places to get away from the bustle of the inner city.
More Awesome Things to do and see in Vesterbro
The Carlsberg Visitors Centre is where you can learn about the history of Denmark's most famous beer and watch how it is brewed
Head north to Vaernedamsvej – one of Copenhagen's most popular shopping streets packed with local boutiques and international brands
For a more youthful clubbing experience, head to Ideal Bar – it neighbours Vega and offers free entry and a vibrant atmosphere
If you are looking for a more upmarket drinking experience, head to Malbec where you can sample the best Argentinian wines and a large tapas selection
Save some cash and have a meal and a drink at Cafe Hoegs – they offer excellent pasta dishes and local beers
Best Budget Hotel in Vesterbro
This hotel is located in the west of Vesterbro, giving you a peaceful environment to relax in whilst still being well connected to the city centre! Rooms are well designed with pillow-top mattresses and luxurious armchairs. High-speed WiFi is also available throughout the property, keeping you connected throughout your stay.
Best Mid-range Hotel in Vesterbro
Scandic Kødbyen is a super modern 4-star hotel located in the Vesterbro district in the heart of Copenhagen, just a short walk from Copenhagen Central Station. It features some fantastic facilities, including a swanky restaurant with an open charcoal grill and a wine bar along with a trendy cafe called The Coffee Box where you can get your morning caffeine fix.
Best Luxury Hotel in Vesterbro
The Hotel Ottilia is located right next to the Carlsberg brewery and offers a high-quality, luxury experience! There is a complimentary wine hour for guests every day, hosted in the authentic Italian restaurant on-site. A continental breakfast is provided every morning, and high-speed WiFi is available in every room.
Check this out! These are the coolest day trips from Copenhagen, Denmark!
Neighborhood #4 – Osterbro
Best neighbourhood in Copenhagen for families!
COOLEST thing to do in Osterbro – hire some fishing equipment and try it out at Fiskerihavn – or simply enjoy the decadent seafood in the area
BEST place to visit in Osterbro – head to the famous Little Mermaid Statue – the most photographed statue in the world!
Though largely a residential area, Osterbro is becoming increasingly popular with families visiting Copenhagen. The leafy streets, quaint architecture and laid-back vibe make it the perfect destination if you are travelling with kids! There are also some great eateries and boutique stores around every corner.
Despite the slight rise in tourism, Osterbro has maintained its authentic character and is an excellent spot for mingling with locals and discovering modern Danish culture! The liberal atmosphere creates a very friendly vibe, and the understated attractions are perfect for family outings. It connects with the Inner City to the west, meaning it is also a great base for exploring the rest of Copenhagen.
More Awesome Things to do and see in Osterbro
Watch the latest Danish and international performances – ranging from theatre to concerts – at Kaleidoscop K2
Learn about the Danish people's fight against occupying Nazi forces at the Danish Resistance Museum
Admire the spectacular views across the Oresund whilst also learning about Danish history at Trekoner Fortress
Head to the Flea Market to pick up some antiques, thrift clothing and unique souvenirs to take home
Enjoy a hearty and healthy meal at Cáfe Charlottehaven – we recommend heading there for lunch to avoid the busy crowds and higher prices
Unwind at Osterbro Svommehal – a large recreation centre with spa facilities, full sized pools and kids areas
Best Budget Hotel Osterbro
There aren't any hostels in Osterbro, however, Rye115 is a cheap and cheerful two-star hotel with great facilities. They have family suites as well as smaller rooms for couples and solo travellers. They offer a huge buffet breakfast every morning with great coffee and Danish pastries available!
Best Mid-range Hotel in Osterbro
Sat right on the boundary between Osterbro and the Inner City, Hotel Osterport gives you a good balance between peaceful setting and great access to the city's main sights! Rooms are well equipped with Chromecasts that provide access to streaming services. There is also a large breakfast every morning.
Best Luxury Hotel in Osterbro
If you are looking for some additional privacy whilst staying in Copenhagen, Charlottehaven offer fully serviced apartments with excellent facilities! There is a fitness centre on-site and a continental breakfast every morning. There is also a large terrace and garden area – perfect for relaxing in during the summer.
P.S – Luckily, we've compiled this guide of the best places to visit in Denmark to help you plan your trip!
Neighborhood #5 – Norrebro
Where to stay in Copenhagen on a budget!
COOLEST thing to do in Norrebro – enjoy concerts and alternative parties at Ungdomshuset Dortheavej – the home of Copenhagen's anarchist and punk movements
BEST place to visit in Norrebro – admire the digital photography and visual art displays at Airplay Street Gallery
Norrebro is an incredibly multicultural area in the north of the city! The main street through the area is known as Little Arabia thanks to the large density of middle eastern migrants and authentic restaurants in the area. Despite being a very vibrant neighborhood, it is one of the cheapest in Copenhagen and a safe haven away from the infamously high costs of the city centre.
Norrebro is also known as a hub for alternative culture – with many anarchists, artists and activists basing themselves in the area! This gives it an eclectic atmosphere where you can learn about modern issues in Denmark and admire independent artworks.
More Awesome Things to do and see in Norrebro
Sankt Hans Torv is the most popular area for locals at night, with many bars having outdoor seating areas – we recommend Pussy Galore and Café Sebastopol
Café Lygten is a great way to experience typical Danish cuisine on a budget – frequented by working class locals, they offer excellent smorrebrod at good prices
If you want to pick up some quirky souvenirs, independent label clothing or local artwork, head to the boutiques along Ravnsborggade
Learn about the Danish squatting movements of the 80s – or simply enjoy a relaxed barbecue – at Folkets Hus
Head to the Barbie Doll Museum – a one of a kind exhibit of a large collection of Barbie Dolls, you need to call in advance to book a visit
Best Budget Hotel in Norrebro
This vibrant hotel is a fun place to stay right in the heart of Norrebro! The well-priced rooms are fully equipped with everything you need for a visit to the city. Guests are given a free beer and a water bottle on arrival, and a complimentary breakfast buffet is available every morning.
Best Mid-range Hotel in Norrebro
This boutique hotel has some fantastic on-site amenities including modern rooms, a sleek lounge equipped with a fireplace, a private courtyard terrace along with a cosy lounge bar that hosts live music events.
Best Luxury Hotel in Norrebro
This gorgeous five-star hotel is located just across the bridge from Norrebro, giving you easy access to the area as well as the Inner City district! Rooms are luxuriously decorated with four poster beds, mod cons and large bathroom suites. There is a fitness centre on site, as well as an indoor swimming pool.

If you are traveling you should ALWAYS have emergency cash hidden on you! Security belts are great because they are affordable and can fit a ton of stuff in them (great for peace of mind!). Check out our favorite travel belt!
Neighborhood #6 – Frederiksberg
Best neighbourhood in Copenhagen for couples!
COOLEST thing to do in Frederiksberg – watch a local theatre performance at the popular Betty Nansen Theatre
BEST place to visit in Frederiksberg – enjoy the impressive landscaping of Frederiksberg Have, harking back to the baroque and romantic periods
Frederiksberg is an island located in Central Copenhagen. It has traditionally been one of the wealthier neighborhoods in Copenhagen, and still retains a more luxurious and upmarket feel than neighbouring districts! This makes it an excellent spot for a romantic getaway to Copenhagen for couples.
The area is full of magnificent gardens, impressive architecture and small boutiques offering high-quality local goods. The bars and restaurants are a little more expensive than other areas of Copenhagen, but are totally worth it thanks to their excellent menus and romantic ambience! If you're willing to splurge, Frederiksberg can be a very rewarding area.
More Awesome Things to do and see in Frederiksberg
Grab a cup of quality Danish coffee and admire the magnificent dark wood interiors of Granola Coffee Shop
If you are looking for a sophisticated and romantic nightlife experience, you have to head to Café Intime with its candlelit tables and live jazz performances
Discover a uniquely Danish piece of culture at the Storm P. Museum that celebrates the life and work of the artist and writer
Visit Copenhagen Zoo – it is the oldest zoological garden in Europe and is regarded as one of the best thanks to the large enclosures and a great range of animals
Admire the spectacular baroque architecture of Frederiksberg Palace, with monthly tours available for booking via their website
Best Budget Hotel in Frederiksberg
This gorgeous hotel offers touches of luxury at great prices! Rooms are elegantly decorated with four-poster beds and luxurious armchairs, with high-quality toiletries provided complimentary to every guest. There is an on-site cafe, and a large communal balcony joins onto the bar providing a great social space.
Best Mid-range Hotel in Frederiksberg
Unfortunately, the neighborhood of Frederiksberg doesn't have any mid-range hotels. However, this spacious and brightly lit apartment is a great option for your stay in Copenhagen. The hotel is sleekly designed with a traditional Scandinavian design and provides a queen-sized bed, cooking facilities, and a private bathroom.
Best Luxury Hotel in Frederiksberg
Scandic Copenhagen is a modern luxury hotel situated just across from Frederiksberg in the Inner City area! This gives you great access to the major attractions across the city, as well as the upmarket streets of Frederiksberg. There is a sauna on-site, as well as a fitness centre and a small convenience store.
Going to Copenhagen? This guide on fun stuff to do in Copenhagen hits all the highlights!
Neighborhood #7 – Kodbyen
Hippest neighbourhood in Copenhagen!
COOLEST thing to do in Kodbyen – visit the beautiful swim centre – Vandkulturhuset – and enjoy the luxurious pools and spa facilities
BEST place to visit in Kodbyen – head down to Oksnehallen, a converted cattle market where you can enjoy local exhibitions of artwork and other creative endeavours
Also known as the Meatpacking District, Kodbyen is Copenhagen's latest hipster neighborhood. Though technically part of Vesterbro, Kodbyen has a unique atmosphere creating a laid-back and creative area to base yourself. Though modelled on the rejuvenated Meatpacking District in New York, it still retains an air of Danish charm and friendliness!
As it connects Vesterbro with the Inner City, it is well connected for discovering the city whilst remaining in one of the most youthful areas in town. It is particularly popular with creatives who want to collaborate with locals and other tourists alike! There are some great restaurants and cafes around the area.
More Awesome Things to do and see in Kodbyen
Enjoy the impressive astronomy exhibits, large projector cinema and talks on space at the Tycho Brahe Planetarium
Warehouse 9 has become an interesting nightlife concept in the Meatpacking District, offering raucous parties, popular cinema nights and LGBT meeting spaces
For a more typical clubbing experience, head to Jolene Bar – popular with locals, it features live DJ sets and great drink offerings
Tea may appear to be an unassuming Chinese restaurant from the inside, but the splendid interiors compliment the excellent food menu
Art Rebels is a bit of a hipster boutique offering independent label clothing, varied music selections and even a small art gallery where you can buy local works
Best Budget Hotel in Kodbyen
Just outside of the Meatpacking District, Zleep is located close to Tivoli making it ideally located for visiting the popular theme park! They offer a complimentary buffet breakfast every morning, and the high-speed WiFi is particularly well rated by digital nomads visiting Copenhagen.
Best Mid-range Hotel in Kodbyen
The CPH Hotel has some of the most beautiful Scandinavian-style rooms that are equipped with sleek wooden floors, light and spacious bathrooms, along with super comfortable beds.
Best Luxury Hotel in Kodbyen
This truly spectacular hotel is located right inside Tivoli Gardens, giving you immediate access to the theme park and well within walking distance of Kodbyen! It is modelled on Moorish architecture, giving it a very lavish atmosphere. This is a five-star hotel that also offers excellent dining options.
Final Thoughts on Where to Stay in Copenhagen?
Copenhagen is a truly eclectic city and one of the coolest capitals in Europe! Whether you want to enjoy a simple bike ride through the city or get into Denmark's underground scene, Copenhagen has a lot to offer travellers. It is also an excellent gateway to the Scandinavia region.
For the best area, it has to be Indre By! Though a little touristy, it still retains a quirky Danish atmosphere and is well located for discovering not just the rest of Copenhagen, but even further into Denmark and Sweden.
We hope this guide has helped you figure out your itinerary for Copenhagen. The city has a lot to offer, and each area has its own unique charms.
Have we missed anything? Let us know in the comments!
Editor's Note – No matter where you are traveling, you NEED to have great travel insurance. We have personally tested TONS of travel insurance companies, and can say without a doubt that World Nomads is the absolute best (and most affordable!). Fill out this form to get a quote for your trip to Copenhagen!
***Disclaimer*** Some of the links in this post are affiliate links. This means that if you book your accommodation through the site, One Weird Globe will earn a small commission at no extra cost to you. Your support helps me keep the site going :)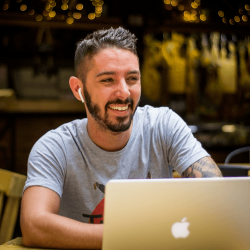 Latest posts by Aaron Radcliffe
(see all)