With a rich history, excellent cuisine and sweeping vistas across the Mediterranean, it's no wonder that Dubrovnik is one of the most visited cities in Croatia! The city and surrounding towns have seen a tourism boom over the past decade, making it a real gem on the southern European coast.
This rise in tourism and the sprawling nature of the city can make finding the right place to stay difficult. Where you want to be based depends on whether you want nightlife, fun activities or a relaxing getaway.
That's why we've built this guide! We have figured out the best places to stay in Dubrovnik and categorised them by who they are best for.
So let's just dive right in!
Quick Tips – Where to Stay in Dubrovnik
Where to Stay in Dubrovnik
Looking for a specific place to stay? These are our highest recommendations for places to stay in Dubrovnik.
Best Budget Hotel in Dubrovnik
Embracing the essence of Croatian heritage, this exceptional bed-and-breakfast resides within a charming traditional stone house, offering guests an authentic experience. The hotel also features a delightful garden area, complete with an outdoor patio.
Best Mid-range Hotel in Dubrovnik
This hostel boasts an incredibly coveted location, being one of just two hotels nestled within the historic walls of Dubrovnik's Old Town. The traditional yet luxurious hotel is one of the most sought-after places to stay in Dubrovnik.
Best Luxury Hotel in Dubrovnik
Situated on the border of Babin Kuk and Lapad, this luxurious five-star hotel enjoys a prime location along with fantastic amenities. Guests at the hotel can expect to find an outdoor swimming pool, a sauna, and a sun terrace.
Dubrovnik 7 Best Neighborhoods to Stay in
Let's take a look, in more detail, at the five best neighbourhoods in Dubrovnik. Each caters to different interests, so be sure to pick the neighbourhood that's right for you.
Neighborhood #1 – Ploce
Best neighbourhood in Dubrovnik for your first time!
COOLEST thing to do in Ploce – lounge in the sun, and sample the great restaurants and bars, at Banje Beach
BEST place to visit in Ploce – visit the historic Lazareti buildings, which now host restaurants, art galleries and nightclubs
Right next to the Old Town, Ploce is well located for getting around the city whilst still giving you a little more peace and quiet than you would in the historic centre! From Ploce you can take in marvellous views across the city centre, as well as enjoy the popular Banje Beach – perfect if you want to soak up some rays.
Ploce is best for first-time visitors as it gives you a good range of all the city's best attractions. It is also a little bit less touristy than the centre, giving you some space to enjoy the attractions. Whether you want great restaurants, buzzing nightlife or historic charm, Ploce has it all!
More Awesome Things to do and see in Ploce
Wander along Porporela – a large walkway on the coast, you can enjoy the views towards the Old Town and City Walls
Hop on the Srd Cable Car up to the top of Srd Mountain where you can marvel at city and coastline
Lokrum Island, just of the coast of Dubrovnik, is an important forest reserve that you can take day trips to from Ploce
Take in some inspirational contemporary pieces by Croatian creatives at the Museum of Modern Art, right in the heart of Ploce
Head to Banje Beach Nightclub – popular with locals and tourists alike, they have great drinks prices and varied music sets
Before your trip, find out about Dubrovnik's best hostels!
Best Budget Hotel in Ploce
Located on the boundary between Ploce and the Old Town, this is another well-located accommodation with easy access to both areas! Though pretty basic, it is well priced giving you the additional privacy of your own room for the price of a hostel. Free Wifi is available throughout.
Villas in Dubrovnik are AMAZING! And these are the 11 best villas in Dubrovnik for all budgets…
Best Mid-range Hotel in Ploce
One of the coolest parts of this hostel is its location with the hotel property being one of only 2 hotels within the Old Town walls of Dubrovnik. It is also incredible sought-after with the historical hotel only offering 8 guest bedrooms. So if you fancy staying here make sure you book in advance.
Best Luxury Hotel in Ploce
Located right on the beachfront, this five-star hotel comes with unbeatable views towards the City Walls and Old Town! There is a large wellness centre on-site with an indoor pool, hot tubs and spa facilities. The restaurant serves fresh Mediterranean cuisine using locally sourced ingredients. Breakfast is included in the rate.
Have your dates picked? Read up on hostels in Split before you book!
Neighborhood #2 – Pile
Where to stay in Dubrovnik close to everything!
COOLEST thing to do in Pile – discover interesting stories, unique photography and Croatian sentimentality at the Love Stories Museum
BEST place to visit in Pile – Lovrijenac Fortress is situated on a rock overlooking the city, telling the history of the city and providing excellent views
Pile has a similar atmosphere to Ploce, and is located just on the other side of the Old Town! As most of the buses into Dubrovnik end here, it is a great base if you are only in town for a short amount of time or are arriving late. It is also the best connected to all areas of the city, as the Old Town can be quite difficult to get around.
Despite its central location, Pile maintains a laid-back atmosphere allowing you to soak up the city without worrying about bumping into lots of tourists! With plenty of independent restaurants and bars, Pile is a great spot if you are more interested in the local culture.
More Awesome Things to do and see in Pile
Take a trip down to Dance Beach – perfect if you want to relax and swim in a more peaceful location than the other beaches
Boninovo Cliffs provide excellent views across the city – they are, however, known as a major suicide spot so be prepared for morbid stories
Orhan is a quaint little seaside restaurant serving local seafood dishes all within a calm and easy going atmosphere!
Head down to Dubrovnik West Harbour – though mostly a port for cruise ships, there are also some interesting tours that depart from the area
If you're interested in a more reserved type of nightlife, Beach Bar Dodo have a great cocktail selection throughout the evening
Ready to book? We've put together our favorite places to stay in Rovinj so you don't have to stress!
Best Budget Hotel in Pile
This unique bed and breakfast is housed in a traditional Croatian stone house, giving you a typical experience! There is a gorgeous garden area, with an outdoor patio where you can enjoy the complimentary breakfast, or prepare your own barbecue. Rooms are fully air-conditioned and come with luxury toiletries.
Best Mid-range Hotel in Pile
Eddie's Sea View Rooms Old Town has one of the most incredible locations in Dubrovnik, with it being situated just a stone's throw away from both the historic center and the shores of the Adriatic Sea. One of the best aspects of this hotel is the sea views available from all the rooms. We've heard they are truly stunning.
Best Luxury Hotel in Pile
This elegant five-star hotel is only a stone's throw away from the Old Town, and gives you easy access to all the main attractions of Pile! There is a massive indoor pool on-site, as well as a wellness centre complete with spa facilities, hammam and fitness suite. An American style buffet is provided.
The Best Travel Backpack EVER MADE!?!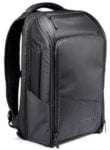 We are obsessed with backpacks – we've tried them all! And our favourite carry on backpack in the WORLD is the Nomatic Travel Backpack. This backpack has revolutionized the backpack industry and will change the way you travel forever :) Check it out here!
Neighborhood #3 – Old Town
Where to stay in Dubrovnik for nightlife!
COOLEST thing to do in Old Town – dance at Revelin, a truly unique nightclub within a historic building that is popular with visitors and locals alike!
BEST place to visit in Old Town – wander along the historic City Walls, one of the most prominent attractions in the city
Dubrovnik's Old Town is the main reason most visitors head to the city! This is where many of the scenic and historic activities can be found, with winding cobbled streets providing a charming backdrop to your adventures. Though by far the priciest neighborhood, it is worth every penny.
As the most central district, Old Town is also by far the best choice for nightlife! The sleepy streets burst into life in the evenings – though there are still plenty of great restaurants, bars and cafes throughout the day waiting to be discovered. Whether you want history, culture or nightlife, you can't miss the Old Town!
More Awesome Things to do and see in Old Town
Take a trip to Buza – another unique bar in the heart of the city where you can sip on cocktails and admire the cliffside views
Head to Gundulic Square every morning for the daily farmers market, and stick around at one of the locally owned cafes
If you're interested in the rich and varied history of Dubrovnik, Sponza Palace is a beautiful building that houses important historical archives about the area
Beat the hangover with delectable pastries and Croatian treats from the locally renowned Pupica bakery
For those seeking more of a hipster vibe from their night out, head straight to Glam Café where you can sample a wide range of craft beers
Best Budget Hotel in Old Town
You will find it hard to find a place to stay in Dubrovnik with such affordable prices in such a sought-after location. The apartment-style hotel is surrounded by cafes and restaurants and is within a short walking distance of major sights such as the Dubrovnik Walls, St.Vlaho Church, and the Onofrio Fountain.
Best Mid-range Hotel in Old Town
Olea Apartments and Room is a traditional apartment-style hotel set in the heart of Dubrovnik's Old Town. All the rooms are beautifully designed with brightly decorated interiors featuring high ceilings and stone wall elements.
Best Luxury Hotel in Old Town
This gorgeous five-star boutique hotel adds a touch of luxury and elegance to your stay in Dubrovnik's Old Town! Rooms are beautifully decorated to reflect the Mediterranean traditions of the area and are fully air-conditioned throughout the year. A continental breakfast is provided every day from the restaurant's beautiful terrace.
Want to see more than just Dubrovnik? Take a day trip from Dubrovnik to get to know Croatia!
Neighborhood #4 – Lapad
Best neighbourhood in Dubrovnik for families!
COOLEST thing to do in Lapad – take advantage of the water sports, lounging and swimming facilities at Lapad Beach
BEST place to visit in Lapad – climb to the top of Petka Hill where you can enjoy the forested nature and marvellous panoramas
Just a short trip northwest of the City Centre, Lapad is mostly a residential district, however, has seen a massive increase in tourism facilities in recent years due to the boom in tourism! As the largest beach in the city, Lapad Beach has some of the best facilities – with many water sports companies based nearby.
As a residential area, Lapad is perfect for families looking for a calm break away whilst in Croatia! The beach facilities are great for keeping the kids entertained, and adults will love the excellent culinary scene in the area. Like most areas of Dubrovnik, Lapad also has its fair share of scenic viewpoints to enjoy.
More Awesome Things to do and see in Lapad
Opcina Tours, based in Lapad, offer one of the best-rated Game of Thrones tours in the city – perfect for fans of the show!
They also offer a fantastic Kayaking and Snorkeling Tour departing from Lapad beach – fun for all the family
Cave Bar is housed within a natural cave, making it a unique place to grab a drink or a quick bite to eat
Dubrovnik Escape Room is another great choice for Game of Thrones fans, with their King's Landing themed activities
Sunset Beach Dubrovnik is a fantastic seaside restaurant offering locally caught seafood dishes at great prices
Best Budget Hotel in Lapad
This beautiful hotel is well priced given the location – perfect for families on a budget! Rooms are beautifully decorated in a Mediterranean style and come fully air-conditioned. A complimentary breakfast buffet is provided every morning, and high-speed WiFi can be accessed from all rooms and communal areas.
Enjoy your stay in Dubrovnik! Check out our guide for what to do in Dubrovnik while you're there!
Best Mid-range Hotel in Lapad
Featuring a beautiful outdoor terrace, exquisitely designed rooms and a tasty on-site restaurant, City Hotel Dubrovnik is a great place to stay in Lapad on a mid-range budget. The hotel also offers a complimentary breakfast every morning, which is an ideal way to start the day.
Best Luxury Hotel in Lapad
Another gorgeous five-star hotel, this is absolutely the best choice for families coming to Dubrovnik on a big budget! Located right on the coast, guests are rewarded with unparalleled views across the sea. There are four restaurants on-site – including one on the beach – as well as a large outdoor pool.
Croatia is incredible! These are the most spectacular places to visit in Croatia!
Neighborhood #5 – Gruz
Where to stay in Dubrovnik on a budget!
COOLEST thing to do in Gruz – hop on a ferry to the gorgeous Elaphiti Islands, departing from Gruz
BEST place to visit in Gruz – visit the huge Trsteno Arboretum, the largest in Croatia and known for its outstanding natural beauty
Located in the far northeast of the city, Gruz has a much more local feel than other parts of Dubrovnik! This is where residents come to live, work and study – allowing you to dive deep into Croatian culture and the typical way of life for those who call the city home. As a major student area, it is also perfect for those travelling on a budget.
Croatia is famously a very budget friendly destination, but Dubrovnik's city centre can be a bit on the pricier side. This can easily be overcome by using Gruz as a base! The restaurants and bars are well priced, and transport links to other areas of the city are easily accessed.
More Awesome Things to do and see in Gruz
Take a trip to the Peljesac Peninsula where you can visit Ston – a small town with historic architecture and great cuisine
Head to the Dubrovnik Beer Company where you can sample some of the best craft beer in the country
A farmers market is held daily in the main square – this is a great place to pick up bargain souvenirs and food
Check out the Exhibition of Sea Creatures – a somewhat large museum dedicated to seashells and general discoveries from the Dalmatian coast
Discover how important religion is to local culture by visiting the Church of the Holy Cross
Best Budget Hotel in Gruz
Hotel Petka is the ultimate budget choice if you still want some extra privacy and your own room! Many of the rooms come with sea views and balconies, allowing you to soak up the atmosphere of Gruz. All rooms are air-conditioned, and guests are provided with luxury toiletries.
Best Mid-range Hotel in Gruz
The family-owned Berkeley Hotel offers a beautiful location on the sought-after Gruž harbor of Dubrovnik with it overlooking sparkling waters. All the rooms are modernly and stylishly furnished and come with air-conditioning, which is vital on a hot Croatian night.
Best Luxury Hotel in Gruz
Splurging isn't easy in Gruz, but Hotel Adria is definitely a worthy consideration if you have a bit of a bigger budget! Most of the rooms come with balconies that provide views out towards the Elaphiti Islands. The on-site restaurant serves local cuisine throughout the day, as well as a complimentary breakfast every morning.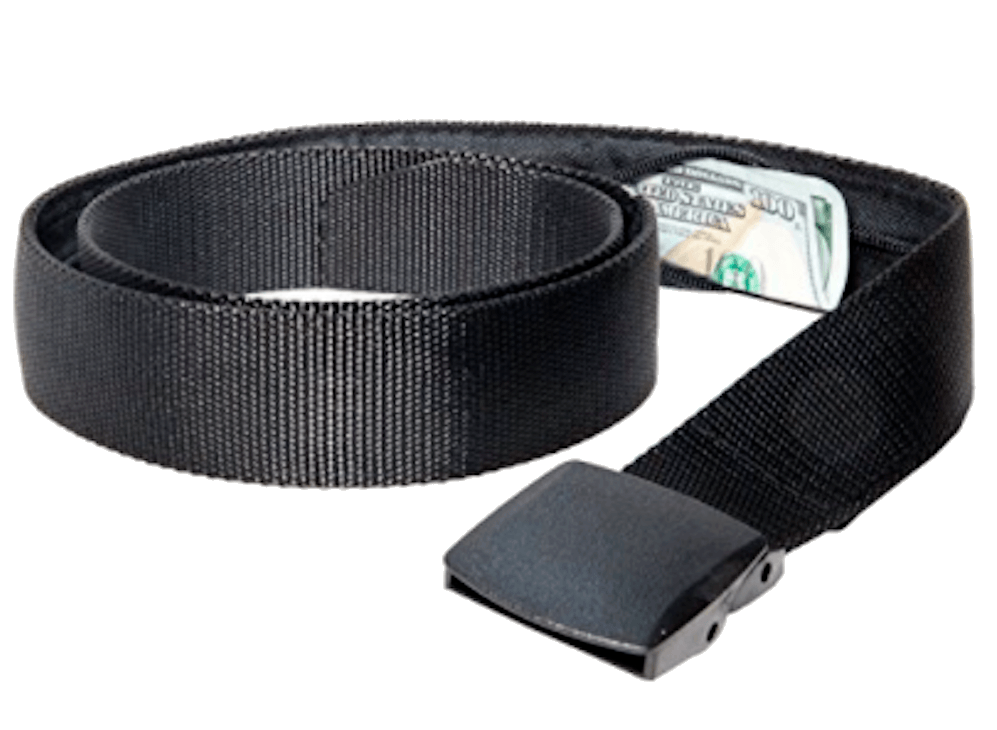 If you are traveling you should ALWAYS have emergency cash hidden on you! Security belts are great because they are affordable and can fit a ton of stuff in them (great for peace of mind!). Check out our favorite travel belt!
Neighborhood #6 – Babin Kuk
Best neighbourhood in Dubrovnik for couples!
COOLEST thing to do in Babin Kuk – hop on board the Sunset Dinner Cruise, which takes place on a traditional Karaka ship and has a romantic vibe
BEST place to visit in Babin Kuk – check out Copacabana Beach, the longest beach in the city with great facilities
Babin Kuk has a reputation as one of the most exclusive areas in Dubrovnik thanks to its upmarket offerings and calm atmosphere! This makes it the perfect choice for couples looking for a short break away from the stresses of life. Whether you want upmarket restaurants, cool bars or simply a great beach to relax on, Babin Kuk is definitely worth considering.
The huge Copacabana Beach is the true shining star of the area, with plenty of great recreational facilities, sun lounging areas and waterfront restaurants! It is well connected to the Old Town, for days where you feel a bit more like exploring somewhere new.
More Awesome Things to do and see in Babin Kuk
Solitudo Beach is only a short walk away from Copacabana Beach but has a calmer atmosphere – perfect if you just want to soak up some rays
Coral Beach Club offers some excellent cocktails right on the beachfront – the perfect start to a couple's holiday
If you want a little more action, Abyss Diving and Watersports Centre offer equipment hire, as well as basic watersports training courses
Walk along the Setnica Walking Trail – a romantic route that winds along the coastline, allowing you to take in the Dalmatian nature
Restaurant Zoe has some excellent reviews thanks to their extensive menu, elegant decor and prime waterfront location
Best Budget Hotel in Babin Kuk
A bit more luxurious than some other budget hotels in Dubrovnik, but still keeping prices very competitive, Hotel Dubrovnik is an incredible place to stay in Babin Kuk without breaking the bank. The modern hotel was recently renovated and is surrounded by the lush greenlands of Lapad Bay- making it an idyllic getaway.
Best Mid-range Hotel in Babin Kuk
Hotel Lapped offers a tranquil stay for guests, with it being located in the peaceful neighborhood of Babin Hook near Gruz Harbour. Hotel Lapad is set in a historic building that has been beautifully renovated with luxurious facilities, including its incredible outdoor pool that is surrounded by palm trees.
Best Luxury Hotel in Babin Kuk
Located on the boundary between Babin Kuk and Lapad, this five-star hotel is also close to the ferry to Gruz – giving you easy access to three of the areas on this list! It comes with an outdoor swimming pool, sauna and sun terrace. As a boutique hotel, it is housed within a traditional building.
Why are you visiting Hvar? Find out where to stay in Hvar based on what you want to do there!
Neighborhood #7 – Cavtat
Best neighbourhood close to Dubrovnik!
COOLEST thing to do in Cavtat – take a boat tour to the neighbouring archipelagos, or even a simple fishing trip, with some of the providers along the Cavtat waterfront
BEST place to visit in Cavtat – visit the Racic Family Mausoleum, and surrounding cemetery, for insight into the town's history
Though outside of Dubrovnik City, Cavtat is located within the region and has long been a popular day trip destination for locals to the area. More recently it has become a popular tourist resort in its own right, and is one of the best choices in the Dalmatian Coast region if you are interested in local culture in Croatia!
Cavtat has a lot of its own history, and this can easily be explored in the historic centre of the town! The Racic Family Mausoleum is a popular historic site for first-time visitors, however many of the old buildings carry their own architectural history waiting to be discovered. Cavtat also offers cheaper seafood than Dubrovnik itself.
More Awesome Things to do and see in Cavtat
Check out St Nicholas Church – another important historic landmark that serves as the centre of religion in the town
Walk along the coastline of the Sustjepan Peninsula – though best for walkers of a moderate ability, it is the most scenic of the two walks
The Rat Peninsula walk is a better option for those with basic fitness levels, and there are plenty of facilities along the route
Tick off a couple more countries from your list by taking advantage of the day trips to Kotor in Montenegro and Mostar in Bosnia and Herzegovina
Enjoy some of the best Croatian food in town at Caffe Bar Ancora – located right on the waterfront!
Best Budget Hotel in Cavtat
Castelletto is a great little bed and breakfast that is perfect for backpackers or budget-conscious travelers choosing to stay in the town! A complimentary buffet breakfast is provided every morning, and there is a small outdoor pool located on the on-site terrace area.
Best Mid-range Hotel in Cavtat
Though firmly a mid-range budget pick, Hotel Cavtat has some great added luxuries that make it feel like you are staying in a more expensive resort! The outdoor infinity pool has marvellous views across the Adriatic, and the rooftop terrace is a great place to unwind after a long day of exploring the town.
Hvar is alive! And you'll find these party hostels have some of the best events around!
Best Luxury Hotel in Cavtat
Located just outside of Cavtat, Hotel Croatia is the perfect five-star hotel for those looking to stay somewhere a bit more secluded than the other splurge options on this list! With multiple restaurants, a wellness centre, two pools and two private beaches, you won't ever need to leave this spectacular resort.
Final Thoughts on Where to Stay in Dubrovnik?
It's easy to see why Dubrovnik has experienced such a surge in tourism over the past decade! The beautiful Mediterranean views, great seafood and rich history bring visitors back time and time again. We suggest heading there as soon as possible to truly soak up the unique atmosphere.
For the best area, we were pretty stuck, but if pushed we would go for Pile! Well connected not just to Dubrovnik but also other parts of Croatia, Bosnia and Montenegro, Pile is by far the most convenient area and still has some great attractions of its own.
Nevertheless, Dubrovnik is a small and well-planned town, making all of the areas in this list great in their own right. We hope we have helped you to find the right place for your upcoming stay in Dubrovnik.
Have we missed anything? Let us know in the comments!
Editor's Note – No matter where you are traveling, you NEED to have great travel insurance. We have personally tested TONS of travel insurance companies, and can say without a doubt that World Nomads is the absolute best (and most affordable!). Fill out this form to get a quote for your trip to Dubrovnik!
***Disclaimer*** Some of the links in this post are affiliate links. This means that if you book your accommodation through the site, One Weird Globe will earn a small commission at no extra cost to you. Your support helps me keep the site going :)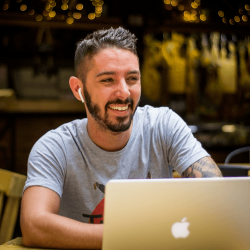 Latest posts by Aaron Radcliffe
(see all)