About an hour south of Tokyo, Hakone is a popular destination for visitors to Japan looking to discover the beautiful nature of the country! It is also well known for its quaint villages, luxurious hot springs and interesting cultural attractions. This is the place to be to learn about Japanese tradition.
Hakone is divided into smaller sub-regions named after the villages within them. Navigating your way around can be tricky – and it's important to know what you want to get out of your trip before making a decision on where to stay.
We want to make that decision easier – so we've figured out the seven best areas in Hakone and arranged them by who they are best for.
So let's just get started!
Quick Tips – Where to Stay in Hakone
Where to Stay in Hakone
Looking for a specific place to stay? These are our highest recommendations for places to stay in Hakone.
Best Budget Hotel in Hakone
If you're looking for a traditional stay in Hakone, then you've come to the right place as this hotel allows you to immerse yourself in the beauty of traditional Japanese living at budget-friendly prices.
Best Mid-range Hotel in Hakone
Nestled along the picturesque shores of Lake Ashinoko, this hotel offers guests a truly remarkable experience with a range of deluxe room options, some of which offer magnificent panoramic views of the lake and the awe-inspiring Mount Fuji.
Best Luxury Hotel in Hakone
This luxurious coastal retreat-style hotel boasts a selection of deluxe room options, many of which offer breathtaking views of the Pacific Ocean from private balconies. It also offers modern and lavish facilities throughout, making it our overall top pick for the best luxury hotel in Hakone.
Hakone 7 Best Neighborhoods to Stay in
Let's take a look, in more detail, at the seven best neighbourhoods in Hakone. Each caters to different interests, so be sure to pick the neighbourhood that's right for you.
Neighborhood #1 – Tonosawa
Best neighborhood in Hakone for your first time!
COOLEST thing to do in Tonosawa – outdoor adventurists need to head to Forest Adventure Hakone to walk along their tree paths and try some ziplining
BEST place to visit in Tonosawa – climb from Amidaji Sanmon Gate up to Amidaji Temple and discover the influence of Buddhism on the region
Tonosawa is a great introduction to Hakone for those who have never visited the area before! Not only does it come with stunning views of mountains and forests that the area is known for, but it also has plenty of excellent tourist facilities, some of the best onsen spas in the area and even a few great restaurants.
It is close to the boundary of Hakone, giving you easy access from Tokyo! If you wanted to simply take a day trip to the area and discover what it is like before committing to a full stay, Tonosawa is a fantastic option for doing so.
More Awesome Things to do and see in Tonosawa
Head to Hakone Yuryo, a popular spa and wellness centre with tourists that combines Japanese with Western therapies
Kamiyu Onsen is another great choice of spa – particularly if you want a more typical Japense experience
There are a few great temples in the area where you can learn about local religious practices – including Fukazawa Zeniarai Benten and Hokone Yahachi
Soma No Sumika offer a great selection of traditional Japense noodles, as well as some other locally sourced dishes
Ohanamijaya, on the other hand, specialises in traditional Japanese pancakes as well as basic street food
Best Budget Hotel in Tonosawa
Whilst there aren't many hostels in the area, these two star ryokan offers a great opportunity for backpackers to experience a traditional Japanese lodging without breaking the bank! Ichinoyu Honkan comes with both indoor and outdoor hot springs, as well as typical Japense furnishings. A small breakfast is included in the price.
Best Mid-range Hotel in Tonosawa
Located within the same complex as our backpacker choice, Ichinoyu Shinkan is a three star ryokan however still comes in at a great price! They offer both traditional Japanese and Western-style furnishings to suit your travel style. The extensive hot breakfast offerings showcase the best of local cuisine.
Best Luxury Hotel in Tonosawa
This gorgeous four star ryokan is the perfect way to embed yourself in traditional Japanese culture in style! Whilst the rooms are decorated in a traditional style, they are also fitted with modern technology – including personal smartphones – that increase your level of comfort during your stay. There is also a hot spring on-site.
Neighborhood #2 – Gora
Where to stay in Hakone close to everything!
COOLEST thing to do in Gora – ride the Hakone Tozan Cable Car for mesmerising views across the region
BEST place to visit in Gora – Hakone Gora Park is a gorgeous rose garden that also houses some tropical plants
Gora was purpose designed with tourists in mind – though mostly for tourists from elsewhere in Japan. This gives it a good blend of great facilities and local culture, creating the ideal destination for those wanting a taste of life in Hakone! It is known for its beautiful nature, however, also houses plenty of onsen and teahouses.
Gora's location right in the middle of Hakone also makes it an ideal base for getting around the area! It is situated right on the train line, giving you easy access to all of the areas mentioned in this guide – as well as further afield to the larger cities like Tokyo and Osaka.
More Awesome Things to do and see in Gora
Hakone Museum of Photography houses some fantastic exhibits – especially for those interested in nature photography
Hakone Meissen Antique Museum is another great spot for discovering local culture, especially the historic traditions of Hakone
Like everywhere else in Hakone, Gora is packed with excellent onsen – we recommend Teyu and Kantaro no Yu
Learn about the fascinating history of Japanese cuisine, as well as some basic recipes, at Miso Spot
Hakone Gindofu is one of the few genuinely local dining establishments in the town and has an excellent selection of traditional cuisine
Best Budget Hotel in Gora
Whilst most of the accommodation options in Hakone are traditional ryokan, Hotel Paipuno Kemuri allows visitors on a budget the chance to have a more typical hotel experience! This is great if you have only just arrived in Japan and want to ease yourself into the country. They also have a hot spring bath.
Best Mid-range Hotel in Gora
This basic hostel is the perfect choice for backpackers that want to save money whilst visiting this notoriously expensive region of Japan! Though fairly basic, common areas are well sized and designed to encourage socialising between guests. Rooms are regularly serviced, and there is a hot spring on-site.
Best Luxury Hotel in Gora
For those who do want to have the ryokan experience, this five star accommodation comes with some added luxuries that ensure you will have a comfortable stay! Alongside the typical hot spring, they also offer a variety of spa treatments and even have a karaoke room. There is also an indoor pool and gym.
The Best Travel Backpack EVER MADE!?!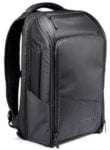 We are obsessed with backpacks – we've tried them all! And our favourite carry on backpack in the WORLD is the Nomatic Travel Backpack. This backpack has revolutionized the backpack industry and will change the way you travel forever :) Check it out here!
Neighborhood #3 – Odawara
Where to stay in Hakone for urban life!
COOLEST thing to do in Odawara – try out typical Japanese karaoke at the many lounges available across the city
BEST place to visit in Odawara – Odawara Castle is by far the most popular attraction in the city, with views across the area and great historic exhibits
We don't have a nightlife pick for Hakone as it isn't that kind of destination. With its proximity to Tokyo, you are best sticking to the capital if you want to party. For those that want to stay a little closer to Hakone whilst still enjoying the comforts of urban life, however, Odawara is a great choice! It is the closest city to the area, and most towns can be reached within 30 mins by train.
Aside from the convenient location, Odawara also offers some excellent attractions in its own right! The city is somewhat famed for its vast array of karaoke bars, allowing you to experience the global phenomenon from its origin of Japan.
More Awesome Things to do and see in Odawara
If you are visiting during May, head to the Houjyou Festival to sample local street food and join in with the celebrations
7th Nest is the most popular nightlife venue in the city, offering live jazz music and excellent cocktails
Don Manjiro is a great restaurant for those on a budget – they offer hefty portions of typical Japanese cuisine
If you want to splash out a little more, Damura offer some great tempura food in an ambient setting
Chinriu Honten is a small market around the train station where you can grab local ingredients such as ume as well as souvenirs
Best Budget Hotel in Odawara
OYO is a popular budget hotel chain across Japan! Whilst this hotel is fairly basic, it is well equipped to ensure you have a comfortable stay. Rooms come with access to private balconies, giving you some great views across the city. Free parking facilities are also available.
Best Mid-range Hotel in Odawara
This mid-range hotel offers some of the most modern and boutique facilities in Hakone! Throughout the hostel, you will find sleek furnishings perfectly lit with natural light. Along with this, all the rooms are equipped with en-suites and deluxe beds, making it an ultra-comfortable stay.
Best Luxury Hotel in Odawara
Whilst there aren't any luxury hotels in Odawara, Oiso Prince Hotel is only a short train journey from the city in the Kokufu Hongo neighborhood! Located right on the coast, it comes with mesmerizing views of the Pacific Ocean from the private balconies in every room. They also have massage, golf and bowling facilities.
Neighborhood #4 – Sengokuhara
Best neighborhood in Hakone for families!
COOLEST thing to do in Sengokuhara – explore the gorgeous Suzuki Grass Fields – a unique area of natural beauty
BEST place to visit in Sengokuhara – Pola Museum of Art has some fascinating exhibits, as well as a relaxing forest walk
Located in the northern reaches of Hakone, Sengokuhara is a peaceful town that comes with all the tourism facilities of Gora without the bustling atmosphere! This makes it perfect for families that want to discover all Hakone has to offer in a calmer setting. It is also easy to access other towns thanks to the railway station.
Sengokuhara is quite a large sprawling neighborhood, however, it is surrounded by natural beauty that makes all the hiking worth it! There are plenty of fantastic museums and gardens to be explored, and the restaurants offer modern takes on traditional Japanese cuisine.
More Awesome Things to do and see in Sengokuhara
The Hakone Venetian Glass Museum is a fascinating exhibit about the connections between Hakone and Venice, with a large glass forest
Hakone Botanic Garden is a great option for those interested in natural beauty that want to remain in the centre of the town
Though it doesn't look like much from the outside, Hakone Sushi comes with fantastic reviews thanks to their traditional menu
Learn about local spirituality and admire the traditional architecture at Choanji Temple – up in the mountains surrounding Sengokuhara
If you want a varied menu, you can't go wrong with a visit to the popular Shomatei restaurant
Best Budget Hotel in Sengokuhara
Located halfway between Sengokuhara and Gora, Mizu no Kaori gives budget-conscious easy access to both towns! It only comes with a selection of different sized rooms but is a small and homely property, giving it a secluded atmosphere. There is a hot spring bath on-site, and a complimentary á la carte breakfast is included every morning.
Recommended Article: Looking for the best hostels in Hiroshima? Check out our EPIC Guide!
Best Mid-range Hotel in Sengokuhara
Tucked within the forest, Livemax Resort is a rural retreat with reasonable prices – perfect for families that want to explore the region without breaking the bank! Rooms are fully air conditioned and come with kettles and microwaves. There is a Japanese style breakfast every morning, and an onsen bath on-site.
Best Luxury Hotel in Sengokuhara
If you're a family that wants to relax in style, however, you can't go wrong with the Senkyoro ryokan! They offer four bed rooms, as well as a five bed room that comes with its own open-air onsen. All guests are provided with luxury robes and toiletries, and there are bike hire facilities.
Looking to make friends in Tokyo? One of these cool party hostels might be for you!
Neighborhood #5 – Hakone-Yumoto
Where to stay in Hakone on a budget!
COOLEST thing to do in Hakone-Yumoto – wander along the Old Tokaido Road, an ancient walkway that connects Tokyo with Osaka
BEST place to visit in Hakone-Yumoto – the Hakone Town History Museum is inexpensive and gives a good overview of local history
There's no sugar coating it – Hakone is an expensive destination! Nevertheless, Yumoto is the gateway town to the region and is surprisingly inexpensive when compared to the larger resort towns in the area. This makes it the best option for budget travellers that are willing to splash out on a trip to Hakone, but still want to reign in their spending.
It has plenty to offer despite being a budget friendly town – including plenty of local museums and temples to explore! The train station keeps guests well connected with the other larger towns of Hakone, as well as with Tokyo and other Japanese metropolises.
More Awesome Things to do and see in Hakone-Yumoto
Sounji Temple is the largest temple in the area and has a nice walkway leading up to the Shirayama Shrine
The Ajisai Bridge is an icon of the Hakone region, providing great views across the river – perfect for those Instagram shots
Kei Hiraga Museum is dedicated to the local way of life – learn about culture in Hakone, and how residents have developed the area
Take a walk along the river to Tamadere Falls – an area of astounding natural beauty where you can discover Japanese flora and fauna
Though there are plenty of great traditional restaurants in the area, Yumoto truly excels in casual dining – we recommend Garo Cafe
Best Budget Hotel in Hakone-Yumoto
This gorgeous three star ryokan allows you to experience traditional Japanese living at a fraction of the price of similar accommodations in the area! There are two onsen on-site, one inside and one outside. For a small additional fee, you can also opt for a room that has its own private hot spring.
Best Mid-range Hotel in Hakone-Yumoto
This hotel experience is incredible and unique, which is perfect for those looking for a slightly off-the-beaten-path stay. Yoshiike Ryokan offers guests a tranquil environment along with amazing facilities. This includes a hot spring bath with spring water flowing directly from the source, a beautiful Japanese flower garden along with authentically designed rooms fitted with tatami flooring and featuring traditional futon bedding.
Best Luxury Hotel in Hakone-Yumoto
Nestled in amongst the mountains, this four star hotel is a great introduction into the natural beauty that Hakone is known for! Located right next to the train station, it is also well located for exploring the rest of the region. A large buffet breakfast is provided every morning, and private hot springs baths are included.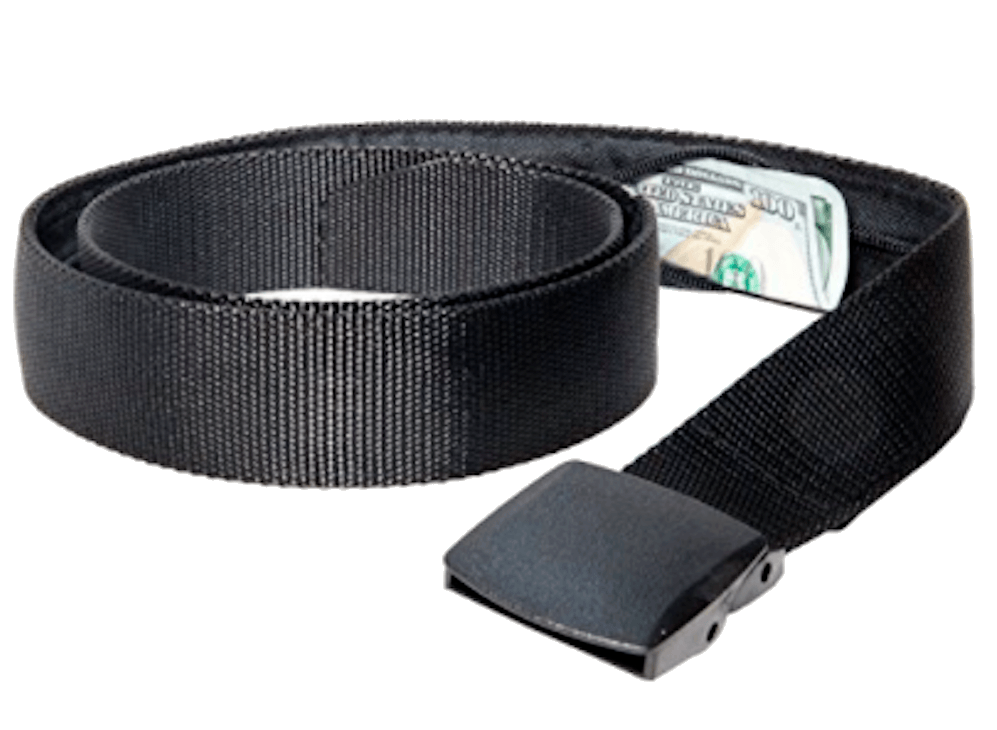 If you are traveling you should ALWAYS have emergency cash hidden on you! Security belts are great because they are affordable and can fit a ton of stuff in them (great for peace of mind!). Check out our favorite travel belt!
Neighborhood #6 – Motohakone
Best neighborhood in Hakone for couples!
COOLEST thing to do in Motohakone – Hakone Sightseeing Cruises have some fantastic lake trips, including one by pirate ship!
BEST place to visit in Motohakone – the gorgeous Imperial Summer Palace is the perfect example of historic Japanese architecture
Motohakone is the neighborhood located along the side of the lake! This is where you will get some of the best views in Hakone – including unbeatable vistas of Mount Fuji. For couples, this creates a romantic setting that is perfect for a short getaway – especially if you are spending most of your trip to Tokyo.
A visit to Motohakone is truly a breath of fresh air in the Japanese countryside! The restaurants serve only the finest local cuisine, and there are plenty of independent boutiques, unique bars and historic attractions waiting to be discovered.
More Awesome Things to do and see in Motohakone
If you're an experienced climber you can hike up Mount Hakone itself for the best views in the entire region
Hakone Kohan Golf Course is situated alongside the river, giving you luscious greens and a tranquil setting
Shumeikan is the most popular onsen in the town – and even has special facilities for couples visiting the spa
For the perfect date night restaurant, head to Amimoto Oba – they have fantastic guest ratings and remarkable views across the lake
Best Budget Hotel in Motohakone
For a little bit of an upgrade, this three star hotel is located right on the lakefront! It is one of the few western style hotels in the town – ideal if you really want to keep your home comforts during your stay. They have an extensive breakfast buffet every morning that comes with Japanese and American options.
Best Mid-range Hotel in Motohakone
Perfectly slotted on the shores of the beautiful Lake Ashinoko, guests stay at this hotel will get to experience some of the best views in Hakone directly from their bedrooms. Guests can also experience amazing views from the hotel's on-site hot-spring baths that overlook the lake, along with breathtaking views of Mount Fuji.
Best Luxury Hotel in Motohakone
The ultimate luxury experiences for couples heading to Hakone, Yuyado Zen is a ryokan situated in the mountains with gorgeous views across the lake and even as far as Mount Fuji! Room service is available, and all of the units come with full air conditioning and luxury toiletries included.
Osaka has tons to do! But don't forget you can take day trips around Osaka too!
Neighborhood #7 – Kowakudani
Best neighborhood in Hakone for local culture!
COOLEST thing to do in Kowakudani – hike up Mount Sengen for mesmerising views across Kowakudani, Gora and towards the lake
BEST place to visit in Kowakudani – Chisuji Falls is a great area of natural beauty for those that only want a short hike
Located just beneath Gora, Kowakudani benefits from all the same tourism services, however, has a much more local atmosphere! It is quite residential compared to other towns in the area, giving you a unique insight into local life. It also comes with access to some fantastic hiking trails through the Japanese forest.
There are still plenty of tourist attractions in the region – with many of them focussing on showcasing Japense culture and cuisine to visitors! There are some fantastic museums and art galleries – including independent art spaces where you can pick up a few pieces to take home with you.
More Awesome Things to do and see in Kowakudani
Okada Museum of Art has some fantastic exhibitions dedicated to contemporary and historic Japanese artists
The gorgeous Horai Garden is a preserve for local flora and fauna – and a great spot for a relaxing stroll through Japanese nature
The Hakone Open Air Museum is an interesting park packed with replicas of famous monuments from across the world
Teuchi Soba Komparu has some of the best soba noodles you will taste in Hakone – and at great prices too!
Best Budget Hotel in Kowakudani
A beautiful hotel with an incredible location surrounded by stunning natural hotspots, Hakone Kowakien Mikawaya is an amazing place to stay for those nature lovers. On-site at the hotel you will have luscious green views, a picturesque garden area along with a tasty restaurant and bar area.
Best Mid-range Hotel in Kowakudani
This large hotel is located right next to a small lake – treating guests to a quaint view across a small piece of the Hakone nature! High speed WiFi can be accessed throughout the property – making this a popular choice with digital nomads and corporate travellers that need to stay well connected with those at home.
Best Luxury Hotel in Kowakudani
As ryokan go, the five star Hakone Tokinoshizuku is nothing short of luxurious! All rooms have access to spacious private bathrooms suites that come with luxury toiletries. They also have private open-air baths where you can enjoy the benefits of local hot springs. A full English breakfast is included.
MUST READ! We've organized the best places to stay in Hiroshima for all types of trips!
Final Thoughts on Where to Stay in Hakone?
A designated area of geothermal interest by UNESCO, Hakone is by far the most popular destination near Tokyo for those that want to experience traditional hot spring baths! There is also plenty of natural beauty in the region, as well as cultural and culinary attractions.
Each area has something unique to offer, but if we were going for the best neighborhood we have to go with Gora! This town was designed for tourists but still manages to maintain an authentic atmosphere.
We hope this guide has helped you to plan your upcoming trip to this beautiful corner of the world.
Did we miss anything? Let us know in the comments!
***Disclaimer*** Some of the links in this post are affiliate links. This means that if you book your accommodation through the site, One Weird Globe will earn a small commission at no extra cost to you. Your support helps me keep the site going :)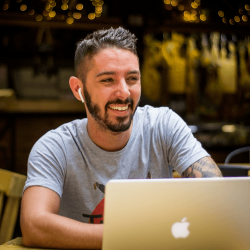 Latest posts by Aaron Radcliffe
(see all)