Surrounded by mountains and packed with quaint baroque architecture, Heidelberg is a popular tourist destination in the south of Germany! As one of the few cities spared from bombing during the Second World War, Heidelberg is the perfect destination for discovering the nation's vast history.
As it is quite a safe city, most areas are great for staying in. This can make it challenging to figure out where the best spot is – especially since the city is so spread out along the river.
That's where we come in! We've discovered the seven best areas in and around Heidelberg to help you decide where you should stay during your time in this charming city.
So let's get started!
Quick Tips – Where to Stay in Heidelberg
Where to Stay in Heidelberg
Looking for a specific place to stay? These are our highest recommendations for places to stay in Heidelberg.
Best Air BnB in Heidelberg
With bookshelves lining the walls, cozy furniture, and an atmosphere unlike any other, this BnB goes above and beyond to not just have you staying in an average apartment but make sure you are having the time of your life in a warm home.
Best Hostel in Heidelberg
Lotte Hostel is the best-rated hostel in the city, meaning it takes our top spot for backpacker accommodation in Heidelberg! It has a very homely atmosphere, giving you some additional comforts when compared with other hostels. This makes it the perfect base to discover the city from.
Best Budget Hotel in Heidelberg
Another well-rated hotel, this newly opened hotel is located in the Neuenberg district of the city! This gives you some peace and quiet away from the main tourist trips, whilst also having access to plenty of fantastic attractions within walking distance. They provide a high-quality breakfast every morning.
Best Luxury Hotel in Heidelberg
Another obvious choice for us, the top rated five star hotel in Heidelberg is our pick for splurge accommodation! Though located in a historic building, the interior perfectly blends the old with the new to create a bright and lively space. There are excellent facilities on-site, including a fitness and wellness suite.
Heidelberg 7 Best Neighborhoods to Stay in
Let's take a look, in more detail, at the five best neighbourhoods in Heidelberg. Each caters to different interests, so be sure to pick the neighbourhood that's right for you.
Neighborhood #1 – Neuenheim
Best neighbourhood in Heidelberg for your first time!
COOLEST thing to do in Neuenheim – take a walk around the University of Heidelberg Botanic Gardens – a beautiful green space in the heart of the area
BEST place to visit in Neuenheim – Alte Johanneskirken im Neuenheim is a centuries-old church on the main street
Though many tourists head straight to the Altstadt in their first few days in the city, Neuenheim is another great area for first-time visitors! Just on the opposite side of the river from the main tourist center, Neuenheim offers a combination of historic sights, local culture and laid-back living that will enrich your stay in the city.
Neuenheim is very well connected with the surrounding areas of Heidelberg, however, it has a much more peaceful atmosphere that makes staying here a breeze! For first time visitors, Neuenheim is a much more eclectic experience than the more traditional areas.
More Awesome Things to do and see in Neuenheim
Head to Heidelberg Zoo – located in neighboring Neuenheimer Feld, it is quite a large attraction with multiple enclosures

During the summer, CocoSUP offer stand-up paddleboard hire which gives you a unique way to take in the city centre

Neckarwiese Heidelberg is the large parkland that flanks the river – perfect for a relaxing stroll to take in the sights!

Bar Central Heidelberg is an easy going nightlife venue where you can enjoy a good meal late into the evening and great prices on drinks

For a great cup of coffee, you can't go wrong with Cafe Blank and its warm, local atmosphere
Best Air BnB in Neuenheim
Add a little more luxury into your vacation by booking yourself into this boutique apartment located in one of the most upscale neighborhoods in all of Heidelberg. With the old city just over the bridge, you couldn't ask for a better location!
Best Hostel Neuenheim
Located next to the zoo, Jugendeherberge Heidelberg International is in the peaceful Neuenheimer Feld area – allowing you to enjoy a peaceful location that is nevertheless well connected with the city! They include a complimentary breakfast every morning and have multiple social events, as well as excellent communal facilities.
Best Budget Hotel in Neuenheim
One of the best-rated budget hotels in the entire city, Rafaela Hotel Heidelberg is right on the main street in Neuenheim – giving you easy access to the best the area has to offer as well as to the Altstadt! A complimentary breakfast buffet is included as part of the rate.
Best Luxury Hotel in Neuenheim
Included in the international Small Hotels of the World collection, Boutique Hotel has a warm and welcoming atmosphere whilst still providing you with the same comforts as larger hotel chains! There is a large private spa area on site offering a wide range of holistic therapies and facilities.
Before your trip, find out about Berlin's best hostels!
Neighborhood #2 – Weststadt
Where to stay in Heidelberg close to everything!
COOLEST thing to do in Weststadt – Bergfriedhof is a famous cemetery in the area – though seemingly a bit of a morbid activity, it is great for exploring
BEST place to visit in Weststadt – check out the S-Printing Horse – an interesting monument to modern life in Heidelberg
Located west of the Altstadt, Weststadt is a major transportation hub in the city. As the location of the main train station, Weststadt is the perfect base for getting around Heidelberg easily – as well as further afield within the Baden-Wüttermberg province. For those only visiting for a short time, or arriving late, Weststadt is worth considering!
Though a little bit more residential than the city centre, Weststadt still has some interesting attractions in its own right! There are some fantastic green spaces around the area allowing you to soak up the laid back nature of the city. It also has some great local restaurants!
More Awesome Things to do and see in Westsadt
The Hauptbahnhof itself has some great bike hire facilities surrounding it – a great way to take in the city!

Unwind at Massage Heidelberg – one of the best-rated spa facilities in the city, this is the perfect way to end a long day of exploring

Fans of holistic therapies and wellness will also enjoy Salzraum – a heated salt room facility where you can relax and even enjoy some yoga

Dine at Krokodil Restaurant – their menu offers some excellent German cuisine, and the quirky decor features plenty of crocodiles

If you're up for a typical hipster brunch, you can't go wrong with Nomad – their avocado toast is famous across the city!
Best Air BnB in Weststadt
You are sure to feel right at home in the comfortable apartment complete with its very own balcony with beautiful views of the city and a lounge perfect for relaxing in after a long day of exploring all of the nearby sites located around the BnB!
Best Hostel Weststadt
Just on the other side of the Hauptbahnhof, Eazy Hostel is the perfect choice for backpackers that really just need somewhere cheap to crash! Free WiFi is available throughout the hostel, and whilst the rooms are basic they are well equipped for those staying in the city for a short amount of time.
Don't book! At least, not before you've seen Munich's top hostels!
Best Budget Hotel in Weststadt
Known across the globe for their budget-friendly comfort, we had to include the ibis on this list! A breakfast buffet is served from 4am to midday, giving you plenty of time to grab that first meal to prepare you for the day. High-speed WiFi can be accessed in all rooms and common areas.
Best Luxury Hotel in Weststadt
Our top pick for splurge hotels in the city, this is another great boutique option for those looking for laid back luxury! The rooms are innovatively designed to combine modern elegance with traditional flair. A complimentary buffet breakfast is provided every morning, and there is free parking on site.
The Best Travel Backpack EVER MADE!?!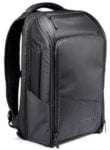 We are obsessed with backpacks – we've tried them all! And our favourite carry on backpack in the WORLD is the Nomatic Travel Backpack. This backpack has revolutionized the backpack industry and will change the way you travel forever :) Check it out here!
Neighborhood #3 – Altstadt
Where to stay in Heidelberg for nightlife!
COOLEST thing to do in Altstadt – ride on the Konigstuhl Funicular for marvellous views across the city
BEST place to visit in Altstadt – Deutsches Verpackungs Museum is a quirky attraction dedicated to historic packaging and advertising
We'll be honest – Heidelberg isn't your typical nightlife city. If you want loud clubs, the bigger cities are your best bet. If you want laid-back, local dive bars with a great selection of beer and great vibes, then Heidelberg Altstadt is the place to be! This is where you will experience how Germans have partied for centuries.
As the Old Town, it is also the home of most of the city's historic attractions! This makes it the main tourist hub, so be aware it can get quite busy in the summer. Nevertheless, if you want to be in the heart of the action, you absolutely need to stay in the Altstadt.
More Awesome Things to do and see in Altstadt
The Student Jail is one of the most popular attractions in the city where you can learn about history, culture and graffiti in Southern Germany

Whilst the German Pharmacy Museum might not sound like an exciting attraction, it is incredibly well-rated thanks to its deep insight into the colorful history of the profession

Take a walk along Steingasse at night – this is where most of the popular bars are located in the city

Marktplatz is the main hub of Heidelberg where you can admire the awe-inspiring historic architecture and unwind at the bars and restaurants
Best Air BnB in Altstadt
You won't be staying in one of those empty bland apartments here, this BnB has all of the touches of home so you will feel welcome to the historic city of Heidelberg. With its cozy lounges and spacious rooms, you will never be wanting to check-out!
Best Hostel Altstadt
Lotte is the most central hostel in the city, and therefore the best choice for backpackers that want to hit all of the main sights! Independently owned, Lotte Hostel has a homely atmosphere with friendly staff, and directly benefits the local economy. The communal spaces are cosy and inviting.
Don't stop the party! Read up on Brussels's best party hostels too! [different destination]
Best Budget Hotel in Altstadt
Despite being a budget hotel, this gorgeous hotel is almost an attraction in itself thanks to the traditional furnishings and historic façade! It overlooks the river, giving you an unparalleled location in the heart of the Altstadt. Guests are provided with a complimentary breakfast buffet every morning.
Best Luxury Hotel in Altstadt
One of the highest rated hotels in Heidelberg, this five star gem has a historic reputation for providing unbeatable levels of service in the heart of the Altstadt! There is a large spa facility on site with saunas, steam rooms and a pool. There is also a well-equipped fitness centre and excellent WiFi.
Don't worry! We have more hostels in our article on the best party hostels in Berlin!
Neighborhood #4 – Rohrbach
Best neighbourhood in Heidelberg for families!
COOLEST thing to do in Rohrbach – take on the hiking trails by the side of the nearby mountain area – Mittlerer Weg is great for most abilities
BEST place to visit in Rohrbach – Boulderhaus Heidelberg is a great indoor rock climbing arena that's perfect for families
Though quite far out of the city, Rohrbach is a very community focussed area that makes it a great option for families that want a peaceful stay in the city! There are plenty of excellent recreational facilities in the area thanks to its residential nature, helping to keep you away from the bustling tourist zones.
The locally oriented facilities mean most of the restaurants and shops have a homely atmosphere and give you a more authentic experience! Despite the distance from the centre, public transport keeps Rohrbach well connected with the Altstadt and beyond.
More Awesome Things to do and see in Rohrbach
Kartonmodell Museum Heidelberg is a fascinating exhibit dedicated to cardboard models of various local attractions and international icons

Heimatmuseum Rohrbach is a small building that has exhibits showcasing the history of the local area – great for learning about the community

Sportzentrum Sud has plenty of recreational facilities where you can try out a variety of sports and activities

Located within a traditional building, and beautifully updated with modern design, Traube Rohrbach is the perfect restaurant to try out German cuisine with the family

There are also plenty of excellent Italian restaurants in the area thanks to immigrant communities – including Leone Doro
Best Air BnB in Rohrbach
Putting you in one of the more quiet neighborhoods of Heidelberg, you won't find a better place to call home while kicking back and relaxing in Germany! With its spacious rooms and relaxing vibes, you will never be wanting to leave your BnB!
Best Hotel for Backpackers Rohrbach
This family-run hotel is the most centrally located accommodation in Rohrbach, taking you to the heart of the community! Rooms are well equipped with modern conveniences, and the rates are unbeatable for the area. Hotel Rose has great communal areas, giving you a sociable experience despite the private rooms.
Best Budget Hotel in Rohrbach
A little bit further out, this hotel is located right next to Neckartal-Odenwald Nature Park – allowing you to experience the lush natural beauty surrounding the city! Though rooms are basic, they have everything you need for a short trip to the area. There is also a fitness centre and sauna on-site.
Short on time in Berlin? Doesn't matter we have trips from Berlin you can do in one day!
Best Luxury Hotel in Rohrbach
For a little more privacy, Boardinghotel Heidelberg offers fully serviced apartments alongside the convenience of hotel-style accommodation! This is perfect for families that are self-catering in the city. Free parking facilities are available to all guests, as well as high-speed WiFi in every apartment.
Neighborhood #5 – Bergheim
Where to stay in Heidelberg on a budget!
COOLEST thing to do in Bergheim – take an easy going trip through Heidelberg with CitySeg's Segway tours
BEST place to visit in Bergheim – Koerperwelten Museum is a darkly fascinating attraction featuring anatomical displays
Despite its relatively central location, Bergheim is a haven for budget travellers! Located right next to the Altstadt, and with easy access to both Weststadt and Neuenheim, this is a great base for people that don't want to spend too much on accommodation and food whilst still being within walking distance of the main attractions.
Even staying within the area is a rewarding experience thanks to the myriad of tourist attractions, locally owned restaurants and quirky boutiques! There are many well-priced tour companies based in Bergheim, allowing you to experience the city with those in the know.
More Awesome Things to do and see in Bergheim
Sample cheap cocktails, mingle with locals and dance the night away at SKYlounge Der Turm, the most popular nightlife venue in the area

Heidelberger Trabi Tour allow you to explore Heidelberg on four wheels – perfect if you want an easy going overview of the stunning German city

If you're keen on shopping, head to Altes Hallenbad where you can pick up some unique homewares and souvenirs

Sit back, relax and enjoy a glass of sparkling wine at Das Bootshaus – a nautical themed bar right on the riverfront

If you just need a taste of home, Moe's Roadhouse has a surprisingly excellent range of American cuisine – it's also very popular with locals!
Best Air BnB in Bergheim
For a vacation unlike any other, this BnB will have you calling one of the most trendy boutique-style apartments while you are staying in Heidelberg! With a balcony overlooking the city, you could not ask for a better location in downtown!
Best Hostel Bergheim
For environmentally conscious backpackers, Steffi's Hostel is the perfect choice. Their environmentally friendly ethos runs throughout the entire hostel, and their excellent levels of service will make you feel welcome throughout your stay. Based in the heart of Bergheim, it is also the economical choice! Free Wifi is available.
Will you also visit Nuremberg? Check out where we like to stay in Nuremberg! [different destination]
Best Budget Hotel in Bergheim
GuestHouse Heidelberg is a collection of two studio apartments, giving you a little more privacy whilst still offering budget-friendly rates! Apartments are well designed with sleek, modern furnishings and cutting edge technology. The high-speed WiFi is also well rated by previous guests, and complimentary coffee is provided.
Best Luxury Hotel in Bergheim
Though Qube Heidelberg is a four star hotel, it offers slightly lower rates than other luxury options giving you five star service at mid-range prices! This ultra-modern hotel is packed with additional facilities to ensure you have a comfortable stay. A buffet breakfast is included as part of the rate.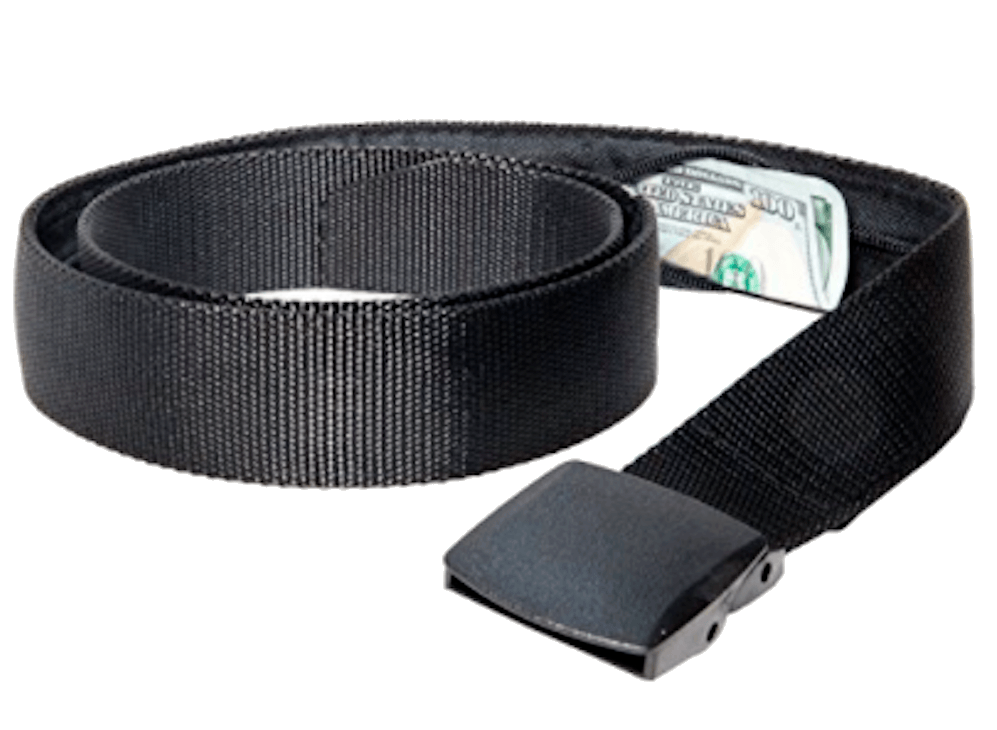 If you are traveling you should ALWAYS have emergency cash hidden on you! Security belts are great because they are affordable and can fit a ton of stuff in them (great for peace of mind!). Check out our favorite travel belt!
Neighborhood #6 – Handschuhsheim
Best neighbourhood in Heidelberg for couples!
COOLEST thing to do in Handschuhsheim – climb to the top of Heiligenberg, the towering mountain that looks over Handschuhsheim
BEST place to visit in Handschuhsheim – Tiefburg Handschuhsheim is a historic church in the heart of the area
Located in the far north of the city, Handschuhsheim has long been one of the most desirable areas in the city for locals! For visitors, this allows you to enjoy a luxurious experience as you wander around the top-notch restaurants and shopping streets. This makes it the ideal spot for couples visiting Heidelberg.
Handschuhsheim is also surrounded by natural wonders – including the Heiligenberg mountain. This has long been a popular hike for locals, and is a little bit less touristy than the mountains close to the Alstadt – perfect for a romantic trek in the German countryside!
More Awesome Things to do and see in Handschuhsheim
Though Heidelberg isn't the first place you think of when seeking fun wine tasting experiences, VinoOnTour aims to change that with their excellent offering

Take a day at the spa at Chada Thai Massage – aside from the massages, they have a wide range of Thai spa treatments that are perfect for couples

St Vitus Church is a major historic landmark in the city and contains one of the many gorgeous cemeteries that have become tourist attractions over the past few years

Tuck into hearty German grub amongst a bright and airy setting at Alt Hendesse – perfect for date night!
Best Air BnB in Handschuhsheim
This attic has been transformed into a trendy and cozy stay just a few minutes away from the old town. With a tram stop nearby, you will be living a quiet suburban life in Heidelberg while still having all of the best sights in the cty nearby!
Best Hotel for Backpackers Handschuhsheim
This quiet hotel is perfect for those on an ultra-budget that want to be based in the desirable Handschuhsheim district! Like many budget hotels, rooms come with basic facilities but are perfect if you just need somewhere to sleep. Privately owned, staff are friendly and add to the cosy atmosphere of this guesthouse.
Best Budget Hotel in Handschuhsheim
This is the perfect choice for young couples on a budget, and gives you a bit of an upgrade whilst still remaining well priced! The spacious rooms are equipped with modern furnishings that create an open and airy space to unwind after a long day of exploring. Free WiFi can also be accessed throughout the hotel.
Best Luxury Hotel in Handschuhsheim
This historic hotel was recently upgraded to four star status thanks to the fantastic levels of service and great facilities! The traditional ambience is perfectly complemented by the decor, allowing you to experience a piece of Heidelberg history. They offer both rooms and apartments and serve an Italian style breakfast.
MUST READ! We've organized the best places to stay in Munich for all types of trips!
Neighborhood #7 – Ziegelhausen
Best neighbourhood in Heidelberg off the beaten path!
COOLEST thing to do in Ziegelhausen – take a hike through the vast Odenwald forests that surround Ziegelhausen
BEST place to visit in Ziegelhausen – Stift Neuberg is a benedictine monastery just outside Ziegelhausen that is open to visitors
Ziegelhausen provides an entirely different experience than other areas of Heidelberg! Separated from the city centre by mountains and the large Odenwald forest area, Ziegelhausen feels like its own little town on the outskirts of the city, giving you a more local experience than in the centre.
For those looking for an off the beaten path experience, Ziegelhausen has plenty to offer! Whether you want to explore functioning monasteries or discover untouched nature, there's a little something for everyone in Ziegelhausen if you are willing to travel out this far.
More Awesome Things to do and see in Ziegelhausen
Max Berk is a textile museum in the centre of Ziegelhausen, detailing the production of various textiles in the area across history

For less experienced hikers, Neckar Meadows runs along the riverfront and is a fairly easy walk that caters to most abilities

Despite serving mostly international cuisine, Bursali Doener Haus is a very typical experience for the local area and great for mingling with locals

Capri takes Heidelberg's obsession with Italian cuisine to the next level, with an excellent al fresco dining area overlooking the river

Head north to neighboring Peterstal, located in a valley it is surrounded by dramatic viewpoints and challenging hikes
Best Air BnB in Ziegelhausen
Keeping all the noise and stress of the old city at an arms-length distance, you will have tons of options to get to downtown while still enjoying the peace and quiet of the suburbs. You will find no better place to live like a local than this BnB!
Best Hotel for Backpackers Ziegelhausen
For those seeking a peaceful retreat away from the busy centre, Hotel zum Neckartal is a great option! Just across the river from Ziegelhausen, it is surrounded by quaint nature and is located right next to a major cycle path. They provide a complimentary breakfast buffet every morning, as well as high-speed WiFi.
Best Budget Hotel in Ziegelhausen
Right in the heart of Ziegelhausen, Hotel Neckarlux is the best located for discovering the area! Guests are rewarded with mesmerising views across the Neckar river, and excellent levels of service. An Italian style breakfast buffet is provided every morning, which comes with vegetarian and gluten-free options.
Best Luxury Hotel in Ziegelhausen
There aren't any splurge hotels in Ziegelhausen due to the lack of tourism in the area, however, the Hotel Garni offers both luxury and budget friendly rooms – making it great for a variety of visitors to the area! The cosy hotel is well equipped for a short stay in the area.
Final Thoughts on Where to Stay in Heidelberg?
Heidelberg is a very touristy city, but with good reason! Its historical attractions are a rarity for cities in Germany, making it a great base to discover ancient architecture and traditional culture. There are also plenty of great restaurants and shops waiting to be explored.
For the best area, we are going to have to go with the obvious choice – the Altstadt! Everything you need is based in this area, and it provides easy access to all other sections of the city.
Nevertheless, if you are looking for something specific then one of the other areas mentioned on this list might be the best choice for you. We hope we have helped you to plan your upcoming trip to this Southern German gem!
Have we missed anything? Let us know in the comments!
Editor's Note – No matter where you are traveling, you NEED to have great travel insurance. We have personally tested TONS of travel insurance companies, and can say without a doubt that World Nomads is the absolute best (and most affordable!). Fill out this form to get a quote for your trip to Heidelberg!
***Disclaimer*** Some of the links in this post are affiliate links. This means that if you book your accommodation through the site, One Weird Globe will earn a small commission at no extra cost to you. Your support helps me keep the site going :)
Latest posts by Clair Ricketts
(see all)