The second-largest city in Colombia, Medellín is a hub of innovation in the South American country! Facing major regeneration alongside the rest of the country, Medellín artfully blends modern facilities with traditional attractions, which results in a truly fascinating cultural destination for visitors.
Sprawling between mountains, Medellín is notoriously tricky to navigate. Some areas are also considerably less safe than others, so it's important to have a good idea of the different parts of the city before you arrive.
That's why we've created this guide! We've figured out the seven best neighborhoods in Medellín and categorised them based on who they are best for.
So let's jump right into it!
Quick Tips – Where to Stay in Medellín
Where to Stay in Medellín
Looking for a specific place to stay? These are our highest recommendations for places to stay in Medellín.
This cozy and homey Bnb will have you staying in the historical center of Medellin. Top that off with a tram stop right by your apartment, you will have the whole city in the palm of your hand! With its tasteful decor and comfortable beds, you will know you are home!
This is one of the most popular and best rated hostels in Medellín – and it's easy to see why! With unbeatable common areas, a comprehensive series of tours and activities, and high speed WiFi access, this hostel caters for all needs for a backpacking trip to Colombia.
Best Budget Hotel in Medellín
Though quite basic, this hotel gives you immediate access to the city centre and still has all the comforts you would expect from any hotel! La Candelaria doesn't have the tourism infrastructure of other parts of the city, so this is by far your best chance to get right to the heart of the action.
Best Splurge Hotel in Medellín
Novotel are a well known luxury hotel brand across the world, and their Medellín hotel is based in the centre of the largest tourist area in the city! What really sells this hotel is the gorgeous pool terrace where you can marvel at the surrounding mountains and skyscrapers.
Medellín 7 Best Neighborhoods to Stay in
Let's take a look, in more detail, at the seven best neighbourhoods in Medellín. Each caters to different interests, so be sure to pick the neighbourhood that's right for you.
Neighborhood #1 – El Poblado
Best neighborhood in Medellín for your first time!
COOLEST thing to do in El Poblado – climb the hill at Laguna de Guatape and enjoy the views across the city
BEST place to visit in El Poblado – the Golden Mile is the main street in the area, with a leafy atmosphere and great shopping options
Though El Poblado is a little bit out of the city centre, it is one of the main tourist destinations in Medellín! A relatively safe neighborhood compared to the Downtown core, El Poblado offers some great cultural attractions, as well as plenty of locally owned restaurants and bars. It is well connected to the centre by public transport.
El Poblado also contains some of the more popular nightlife options in its famous Zona Rosa – where locals and tourists alike revel in the many bars, nightclubs and dancehalls! During the day, El Poblado is characterised by leafy streets and spacious parks – perfect for escaping the hustle and bustle.
More Awesome Things to do and see in El Poblado
Saint Joseph of El Poblado Church is one of the most important historical landmarks as the place where the city was founded

If you are interested in Medellín's retail offerings, Santafe Shopping Mall is a great starting point with international brands and local boutiques

El Castillo Museo is the place to go if you want to learn about the colonial history of the city, as well as explore some gorgeous gardens

If you're interested in street art, Pictopia Graffiti is dedicated to the art form and offers talks on local artists

Revel in the Zona Rosa – the most popular nightlife hub in the city with everything from contemporary to traditional offerings
Best Air BnB in El Poblado
With tons of parks, bars, cafes, and restaurants, nearby, you could not ask for a better location. But with this BnB's sunny rooms, modern decor, and warm atmosphere, you will find that one of the best places to call home in Medellin is this cozy stay!
Best Hostel El Poblado
This boutique hostel is one of the more upmarket backpacker options in the city but still comes in at a great price! Dorms are limited in size, giving you a little more privacy than the larger hostels. The hostel sources furnishings and décor from local designers and has an eco-friendly conscious.
Have some time? Get out of the city with these epic day trips from Medellin!
Best Budget Hotel in El Poblado
Popular with business travellers, this hotel is fairly basic but is close to the main corporate area of the city! Rooms are spacious and come with en-suite bathrooms, air conditioning and modern appliances. There are also some rooms that have outdoor seating areas where you can admire the views of the city.
Medellin is alive! And you'll find these party hostels have some of the best events around!
Best Splurge Hotel in El Poblado
Speaking of views, the vistas available from the pool terrace of this hotel are unbeatable – sweeping across the skyline and the surrounding mountain range! A five star hotel, this is perfect for guests that want to be right in the heart of the action. A complimentary breakfast buffet is included.
Check this out – the 11 best boutique hotels in Medellin will blow you away!
Neighborhood #2 – La Candelaria
Where to stay in Medellín close to everything!
COOLEST thing to do in La Candelaria – learn to dance with locals at Salon Malaga, a local tango bar
BEST place to visit in La Candelaria – visit Parque Bolivar every second Saturday and check out the open air market
La Candelaria, also known as El Centro, is the most central district in Medellín and where you will find most of the transport connections! The city's iconic metro system starts here, and you can also enjoy quick links to other cities in Antiquoia and further afield in Colombia. For quick stays, this is worth considering.
It is also one of the most notorious areas of the city crime-wise, so we recommend this mostly for experienced travellers. If you are savvy, however, then La Candelaria can be a very rewarding neighborhood! It is chaotic but oozes Latin American charm and local flavour.
More Awesome Things to do and see in La Candelaria
Catedral Basilica Metropolitana is the largest Cathedral in Medellín – the architecture is absolutely stunning!

Museo Casa de la Memoria is dedicated to the armed conflict that gripped Colombia for generations – it is also free to enter

Plaza Cisernos is the main square in the area and is a good spot to enjoy a bit of people watching during the day

Plaza Minorista houses the largest market in the city where you can grab fresh produce – we recommend taking the Metro for safety reasons

Head up the Colombo Americano building before sunset to admire the views and chicharron on offer at Credenza
Best Air BnB in La Candelaria
With its high wooden ceilings, contemporary decor and boutique vibes, this is one stylish BnB you won't want to miss! Putting you right by some of the best cafes, bars, and restaurants in Medellin, you will be staying in the thick of the action!
Best Hostel La Candelaria
Housed within a historic building, Joseph el Paisa Hostel prides itself on its cleanliness and security – keeping you safe right in the heart of the city! There is a laundry service on-site, as well as high speed WiFi access, making this a great option for longer term stays. They also offer discounts on tours.
Before your trip, find out about Cartagena's best hostels!
Best Budget Hotel in La Candelaria
Another fairly basic hotel, Plaza Mayor is right in the heart of Downtown giving you immediate access to all the city centre attractions! An American style breakfast is provided every morning, and there is free WiFi throughout the hotel. There is a small business centre, and a decently priced massage service.
Best Splurge Hotel in La Candelaria
Whilst there aren't many luxury hotels in La Candelaria, this four star hotel is perfect for those willing to spend a little extra on some additional comforts! Rooms come with spacious bathrooms and their own fans, and there are also parking facilities available for all guests. An American breakfast is provided.
The Best Travel Backpack EVER MADE!?!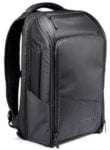 We are obsessed with backpacks – we've tried them all! And our favourite carry on backpack in the WORLD is the Nomatic Travel Backpack. This backpack has revolutionized the backpack industry and will change the way you travel forever :) Check it out here!
Neighborhood #3 – Laureles
Where to stay in Medellín for nightlife!
COOLEST thing to do in Laureles – head to Calle 33 and check out the nightclubs to discover how the locals party
BEST place to visit in Laureles – into football? You can't miss a visit to Atanasio Girardot Stadium!
Whilst El Poblado is the most popular destination for tourists – and contains the Zona Rosa for nightlife – Laureles is just as safe but has a much more local feel! This makes it our top pick for nightlife as you get to discover a more authentic side to how Medellín residents party, rather than the touristy version elsewhere.
Aside from the nightlife, Laureles is home to the local football team! Sporting fans absolutely must catch a game, and tours of the stadium are also available. Sports and partying aside, there are plenty of locally owned restaurants and shops to discover whilst in this fascinating area of the city.
More Awesome Things to do and see in Laureles
Son Havana is a popular salsa bar in this neighborhood – you don't need to know much, as the locals are sure to give you a hand

Underground is a better option for those that enjoy live music during the weekends – or classic 80s and 90s during the week

Finally, Ping Pong Bar offers something a little more unusual – a wide array of ping pong tables and a small museum

Primer Parque Laureles is the perfect spot to chill out and escape city life – especially if you have a hangover

Speaking of hangovers, traditional Colombian food is a great way to overcome them – we recommend Donde Dario!
Best Air BnB in Laureles
The sheer coziness and boutique charm of this BnB is more than enough to have you never wanting to leave Medellin. With its sunny rooms, hardwood floors, and undeniable cuteness, you are sure to be taking back decorating ideas back home!
Best Hostel Laureles
This is a brand new hostel, giving you some great modern comforts to ease you into Medellín! It is also only a short walk away from the nightlife district. Rooms come with orthopaedic mattresses, anti-allergen bedding and complimentary safes for all guests. They also have large social spaces.
Editor's Tip: make friends by staying at a cool hostel in Santa Marta!
Best Budget Hotel in Laureles
Though a fairly basic hotel, Suite del Parque offers modern facilities and optimum hygiene standards throughout your stay! They also provide a complimentary breakfast buffet every morning that comes with European and North American options. Their tour desk also offers discounts with local guides and experience providers.
Best Splurge Hotel in Laureles
Another four star hotel, this is one of the best luxury options for those that want something a bit more authentic than the usual tourist strips! There is a large business centre on-site, making this a popular choice with corporate travellers on big budgets. An American style breakfast is provided every morning.
Planning to visit Bogota? Some of the best hostels are near Bogota Airport!
Neighborhood #4 – Envigado
Best neighborhood in Medellín for families!
COOLEST thing to do in Envigado – Calle de la Buena Mesa is packed with hole-in-the-wall restaurants offering delicious cuisine
BEST place to visit in Envigado – Parque Envigado is the main attraction in the area with plenty of facilities
Whilst Medellín isn't generally considered a family friendly destination, Envigado is a great spot for those travelling with kids! Once a separate city, it has since merged with Medellín and now has great connections with El Poblado. It has still retained some of its independent charm, with a laid-back village vibe.
By far one of the biggest attractions in Envigado is the sheer number of culinary delights awaiting around every corner! From Calle de la Buena Mesa to the independent malls, this is your opportunity to make your way through Latin American cuisine all in one place.
More Awesome Things to do and see in Envigado
Tejo is a popular game with Colombians featuring pucks and explosives – try it out at Polideportivo Sur

El Salado is a huge national park where you can take well-marked hikes through the Colombian wilderness

Otraparte is a historic building that has since been transformed into a museum dedicated to the history and culture of Envigado

Envigado Church is the centrepiece of the area and where the town was founded – check it out if you're interested in colonial architecture

El Trifasco is a family friendly restaurant that serves Colombian specialities using only locally sourced ingredients
Best Air BnB in Envigado
From this cozy penthouse, you will be given sweeping views of the city of Medellin! With its very own terrace complete with a hammock, there is no better place to end another day in paradise than form your luxurious BnB stay!
Best Hostel Envigado
Living Hostal pride themselves on their social atmosphere – and that paired with their location in Envigado makes this a great option for backpackers that want to avoid the hustle and bustle of central Medellín! Rooms are fully air conditioned, and the kitchen is well equipped with modern conveniences.
Will you be in Bogota a while? Here's your guide to the top day trips from Bogota for exploring the area!
Best Budget Hotel in Envigado
There aren't many hotels in Envigado, but this apartment is perfect for families and other large parties on a budget! Each apartment comes with a balcony that provides views across the area, and car rental service can also be added on to save you some money and time. Free WiFi is also available.
Best Splurge Hotel in Envigado
Another fantastic apartment in the area, this one is a little pricier but has some luxurious finishing touches to make it worth the extra cash! Not only is there a balcony, they also have a pool for guests to use throughout the year. The kitchen is well equipped, and there is a kids playground outside.
Colombia has tons to do! But don't forget you can take day trips around Cartagena too!
Neighborhood #5 – Patio Bonito
Where to stay in Medellín on a budget!
COOLEST thing to do in Patio Bonito – Medellín Tours operate out of Patio Bonito and offer some great, budget friendly options
BEST place to visit in Patio Bonito – stroll through La Quebrada La Presidenta, a major park in the area
Though officially part of El Poblado, Patio Bonito has developed a character of its own that makes it a popular destination with digital nomads and expats choosing to call Medellín home! This, paired with the high student population, makes Patio Bonito the most affordable part of El Poblado – and one of the best budget options in the entire city.
What Patio Bonito lacks in historic and cultural attractions, it more than makes up for in restaurants, bars and local experiences! The main nightlife strip in the area is popular with students and tourists alike, and the restaurants generally specialise in typical Colombian cuisine.
More Awesome Things to do and see in Patio Bonito
San Fernando Plaza lies on the boundaries of Patio Bonito – it is a major shopping destination offering international brands

Kukaramakara Medellín is the most popular nightclub in the area, often frequented by local students and expats

Want to unwind after a few days of exploring the city? Gracie Barra offer budget friendly spa and wellness treatments

If you are visiting as a family and want a budget friendly attraction to keep the kids happy, AfterLand have some great options

Lardon Doctrina del Sabor offer some excellent cuisine for great prices – the plates are hefty, so arrive with a full appetite
Best Air BnB in Patio Bonito
This BnB will have you living a life of luxury with its floor to ceiling windows, sunny rooms, and minimalist design. It's not only the amazing views of the city that will make you fall in love, but the homey atmosphere will have you never wanting to check out!
Best Hostel Patio Bonito
This is one of the most popular hostels in Medellín and it's easy to see why! There are plenty of fantastic communal areas – including a large sun terrace with hammocks and other lounge furniture. They run regular free tours of the surrounding area, as well as discounted tours on specific themes.
Best Budget Hotel in Patio Bonito
This bed and breakfast is fairly basic, but comes with excellent guest reviews thanks to their customer service standards and great facilities! An American style breakfast is served every morning to prepare you for the day ahead, and the rooms are equipped with modern conveniences and large en-suites.
Will you also visit Bogota? Check out where we like to stay in Bogota!
Best Splurge Hotel in Patio Bonito
This gorgeous five star hotel has a pool terrace that comes with spectacular views across the city, as well as luxurious sun loungers! There is a large fitness centre on-site so you can keep up with your fitness routine during your stay. They provide multiple breakfast options – including Italian, British and American.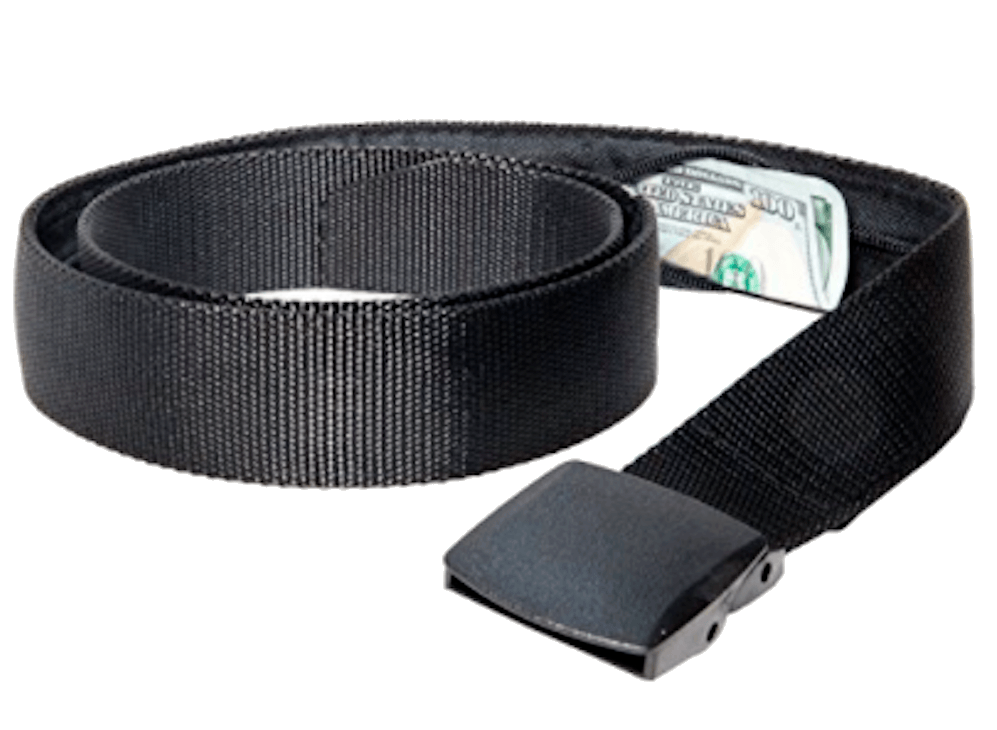 If you are traveling you should ALWAYS have emergency cash hidden on you! Security belts are great because they are affordable and can fit a ton of stuff in them (great for peace of mind!). Check out our favorite travel belt!
Neighborhood #6 – Sabaneta
Best neighborhood in Medellín for couples!
COOLEST thing to do in Sabaneta – hop on board the Turbus Colombia for a comprehensive tour of the area surrounding Medellín
BEST place to visit in Sabaneta – the park in the centre of Sabaneta has dazzling light displays every evening
Just beneath Envigado, Sabaneta is an even more secluded area – though still has great connections to central Medellín! For couples, this gives you a lot of the benefit of staying in Envigado without having to worry about families running around and the higher levels of tourism in the area.
Sabaneta has a laid-back atmosphere during the day where you can kick back with locals and enjoy the local cuisine and coffee! In the evenings, it becomes an unlikely nightlife hotspot with numerous bars, restaurants and clubs dotted around the area.
More Awesome Things to do and see in Sabaneta
Centro Comercial Aves Maria is the main shopping centre in the area which mostly houses local brands and boutiques

For nightlife, we recommend heading to Los Rieles Bar – it is by far the most popular with locals and has some great music nights

Hop on the train to Itaguí and take a tour with Tejo in Medellín where you can try out the infamous game enjoyed by locals

Amanturum Charcuteria and Bar offer some of the best meat dishes in Colombia, as well as a great drinks menu
Best Air BnB in Sabaneta
With great views from the balcony, an inviting lounge, and an atmosphere that will make you feel right at home, you will find no better place to base yourself out of! Top it off with parks, restaurants, and bars nearby, you will always be able to find something to do!
Best Hostel Sabaneta
Though they only offer private rooms, Secret Buddha's prices are as good as any hostel! It has an interesting vibe thanks to the alternative décor and laid back staff. The hostel has an environmentally friendly ethos, and there are yoga and meditation zones throughout. They also provide massages and horse riding activities.
Haven't Booked for Bogota? Read up on our favorite hostels in Bogota (for any budget)!
Best Budget Hotel in Sabaneta
This three star hotel is perfect for couples visiting Medellín on a strict budget that want a more typical hotel experience! Despite the excellent prices, it offers some great facilities including a bar terrace, bike rentals and coffee machines in every room. They also provide an American style breakfast every morning.
Best Splurge Hotel in Sabaneta
Though there aren't any luxury hotels in Sabaneta itself, the Arame Hotel is in neighbouring Itaguí meaning you also have easy access to Envigado! Rooms are fully air conditioned and come with access to high speed WiFi. A luxurious breakfast is lain out every morning for guests.
MUST READ! We've organized the best places to stay in Cartagena for all types of trips!
Neighborhood #7 – Belén
Best neighborhood in Medellín for local culture!
COOLEST thing to do in Belén – climb to Pueblito Paisa for views across the area as well as some quaint tourism facilities
BEST place to visit in Belén – the local museum at the top of the hill gives you an insight into the history of the area
Located right next to Laureles, Belén is a bit grittier in atmosphere thanks to its turbulent history! Once one of the poorest areas in Medellín, it is now a little more up and coming. This makes it a great spot for mingling with locals and getting to see the city from the eyes of its working class population.
The main nightlife street in Laureles extends in Belén – and there are some great bars on this side of the street! During the day, the surrounding hills and parks are a great way to explore some of the unique nature that is native to Colombia – as well as hidden viewpoints for truly unique Instagram shots.
More Awesome Things to do and see in Belén
Unidad Deportiva is a local sporting facility with drop-in sessions where you can shoot some hoops with the locals

The cat café trend has not only made it to Medellín but is still actively thriving thanks to La Gatoria Cat Cafe in Belén

The main park in the area, Parque Belén, regularly hosts local events and is the starting point for some of the best hiking trails

Cerro Nutibara is the huge hill overlooking Belen – aside from Pueblito Paisa, it is home to some of the best-hidden attractions
Best Air BnB in Belén
Basic and cozy, this is the kind of BnB that will give you a hotel standard stay for a fraction of the price! With its comfortable rooms and location just minutes away from some of the best restaurants and bars in Medellin, you could not ask for a better stay!
Best Hostel Belén
This is a pretty cosy hostel with a communal atmosphere – perfect for meeting other travellers to explore the area with! There is a small gym in the hostel, as well as a balcony with views over the area. Though the breakfast isn't complimentary, it is offered at a great price..
Best Budget Hotel in Belén
Straddling the boundary between Belén and Laureles, this hotel gives you easy access to both neighborhoods! Free parking is available for all guests, and there is high speed WiFi access throughout the hotel. An American style buffet breakfast is also provided, and the rooms are air conditioned.
Best Splurge Hotel in Belén
There aren't any luxury hotels in Belén, but for large groups visiting the city this seven bedroom holiday home is the perfect choice! A complimentary á la carte breakfast is provided for guests – and there is also a perfectly equipped kitchen for those who want to prepare their own meals during their stay.
Final Thoughts on Where to Stay in Medellín?
Medellín is a mesmerising city that showcases some of the best aspects of Colombia – with bustling nightlife, sweeping mountains and vibrant cultural attractions, there's a little bit of everything in Colombia's second city!
We're pretty spoiled for choice for the best area, but we ended up opting for Laureles! Safer than the city centre, it still has a more authentic atmosphere than the more established tourist areas. Gritty Belén is also only a few minutes walk away.
That being said, all of the areas in this guide have their charms. Whether it's safety, nightlife or culture you've gone for, we hope we have helped you to plan your itinerary?
Did we miss anything? Let us know in the comments!
***Disclaimer*** Some of the links in this post are affiliate links. This means that if you book your accommodation through the site, One Weird Globe will earn a small commission at no extra cost to you. Your support helps me keep the site going :)
Latest posts by Aiden Higgins
(see all)