Montepulciano is a beautiful Hilltown located in the tranquil countryside of Italy's Tuscany region.
With magical landscapes consisting of vibrant cypress trees and charming farmhouses along with some of the best cuisines in the country, it's no surprise that Tuscany is one of Italy's most sought-after holiday destinations.
The quaint Hilltown of Montepulciano prides itself on being the perfect location to adventure and explore the famous Val'Orcia. Montepulciano's small size might leave you stomped in finding the best area to stay in to explore the region's top spots. However, the town is packed full of spectacular medieval buildings and gorgeous townhouses – in this guide, we'll help you find the accommodation that best suits your interests and plans.
Quick Tips – Where to Stay in Montepulciano?
Where to stay in Montepulciano
Despite the abundance of things to do in Montepulciano it isn't huge, so if you are looking for a simplistic trip below we have provided some of the best places to stay in town.
Best High End Hotel in Montepulciano
The Terra Antica Resort provides you with a farm stay with a deluxe twist. Located just a few minutes' drive from the town center, the resort is equipped with a pristine fitness center, a fresh but historic interior, and an incredible swimming pool overlooking Tuscany's soft hills.
Best Budget Accommodation in Montepulciano
Located just a five-minute drive from the town center of Montepulciano, Hotel Panoramic provides a budget-friendly accommodation option with a sense of tradition and elegance. Equipped with an outdoor swimming pool accompanied by a beautiful large garden, the hotel is also perfect for families.
Less than 0.5 miles from the town center

Airport Shuttle

On-site restaurant
Read More
Best Centrally Located Accommodation in Montepulciano
Palazzo Tombesi Trecci
Less than 0.5 miles from the town center

Airport Shuttle

On-site restaurant
Read More
These beautifully decorated apartments are in the perfect location for travelers to Montepulciano. Located in the heart of the town center, the apartments are within walking distance from several restaurants and shops along with key attractions including Piazza Grande.
Montepulciano Neighborhood Guide
Montepulciano is filled with an abundance of historic charms, beautiful piazzas, and spectacular hillside views. Its relatively small size means you can get to know the area very quickly with only a few key neighborhoods to choose from for your stay. Below we have listed three of the town's best areas to stay in Montepulciano so you can find the best fit for you.
The Old Town Centre is arguably the most popular spot for visitors heading to Montepulciano. Here you have everything on your doorstep from key landmarks to an array of cafes, restaurants, and bars.
Alternatively, if you're looking for a more remote and quieter spot for your stay in Montepulciano then heading to its gorgeous countryside is a great option. The Montepulciano countryside is home to some of the most spectacular landscape views in Tuscany, and you will encounter far fewer tourists than if you were in the town center.
Finally, we have the most lively option for staying in Montepulciano – Corso. Located in the heart of Montepulciano town, Corso is the place to be for fashionable shops, quaint restaurants, and bustlings bars.
Montepulciano 3 Best Neighborhoods to Stay in
Neighborhood#1 – Corso
Best Neighborhood in Montepulciano to be close to everything
COOLEST Thing to do in Old Town Centre – Go Wine Tasting at an Authentic Local Bar/Restaurant
BEST Place to Visit in Old Town Centre – Piazza Grande Stage Set
Montepulciano's Corso neighborhood is popular for a reason – it's full of a range of charming, quaint, and historic sites. The main street is wide and packed full of traditional Tuscan restaurants along with an array of well-decorated shops. The area has several narrow cobbled streets just a few minutes' walk from everything you could want to do or see in the town center.
If you're looking for for somewhere where you can explore the best Montepulciano town has to offer then Corso is certainly one of your best options.
More awesome things to do and see in Corso
Have a bite to eat at Caffe' Poliziano

Wander to the City Gate

Spot the Statue of Pulcinella

Listen to Buskers/Live Music

Admire the

Colonna del Marco
Best Budget Hotel in Corso
Possibly the best value bed and breakfast in Corso, Meuble Evoe provides a traditional but low-cost accommodation option in the heart of Montepulciano. All rooms are beautifully decorated and offer a variety of larger rooms great for families. Breakfast is also included with your stay with the option to have this on the hotel's charming terrace.
Best Mid Range Hotel
Located just a couple of minute's walk from the main street of Corso, this beautiful hotel has a variety of rooms making it great for families, couples, and larger group groups. Traditionally decorated and reasonably priced for its location makes the hotel popular for visitors to the region. Key amenities in the hotel include a stunning roof terrace along with a flower-filled garden.
Best Luxury Hotel
Il Tosco provides guests with a luxurious, elegant, and castle-like experience. Equipped with exposed wood-beamed ceilings, antique furniture with a modern twist, guests are amazed at its beautiful interior. Located just several steps from the main streets selection of cafes and restaurants Il Tosco is a firm favorite for those looking to explore the town.
The Best Travel Backpack EVER MADE!?!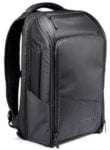 We are obsessed with backpacks – we've tried them all! And our favourite carry on backpack in the WORLD is the Nomatic Travel Backpack. This backpack has revolutionized the backpack industry and will change the way you travel forever :) Check it out here!
Neighborhood#2 – Montepulciano Countryside
Where to stay in Montepulciano on a budget
COOLEST thing to do in Montepulciano Countryside – Watch over Tuscany from above on a Hot Air Balloon
BEST place to visit in Montepulciano Countryside – Monticello Amiata
The Montepulciano Countryside offers a laid-back and relaxed experience for visitors heading to the town. Immerse yourself in nature, as you will be on the doorstep to a number of outdoor activities with a peaceful atmosphere. In the Montepulciano Countryside, you can wander through world-famous tracks absorbing the views from the beautiful Tuscan countryside stumbling across a vineyard or two. Only a few kilometers out of the main town, the key landmarks are still easily accessible and many hotels will provide a shuttle service into the center.
More awesome things to do and see in Montepulciano Countryside
Explore a Tuscan Vineyard

Go-Wine Tasting

Have a picnic overlooking the Hilltops

Have a cocktail on a roof terrace

Go Hiking
Best Budget Hotel
Set amongst the hilltops of the Tuscan countryside between Chianciano Terme and Montepulciano, Hotel Sangalo provides panoramic views of the beautiful surrounding landscapes on a shoe-string budget. The locally owned hotel is just a 10-minute drive from the town center and transfers can be easily organized by the friendly staff.
Best Mid-Range Hotel
On the edge of the Montepulciano countryside and within walking distance from the town center, Hotel Panoramic is home to a large floral garden neighboured by a refreshing outdoor pool. Immaculately decorated rooms, a buffet breakfast, and a doorstep location are the key draws to this family-run hotel.
Best Luxury Hotel
Located in the heart of the Tuscan Countryside, Terra Antica Resort offers luxury accommodation with excellent countryside views, a large garden along with a health and fitness center which includes an outdoor swimming pool, fitness room, and a hot tub. The rooms are spacious with high ceilings and have a beautiful interior with guests describing it as 'fit for a king'.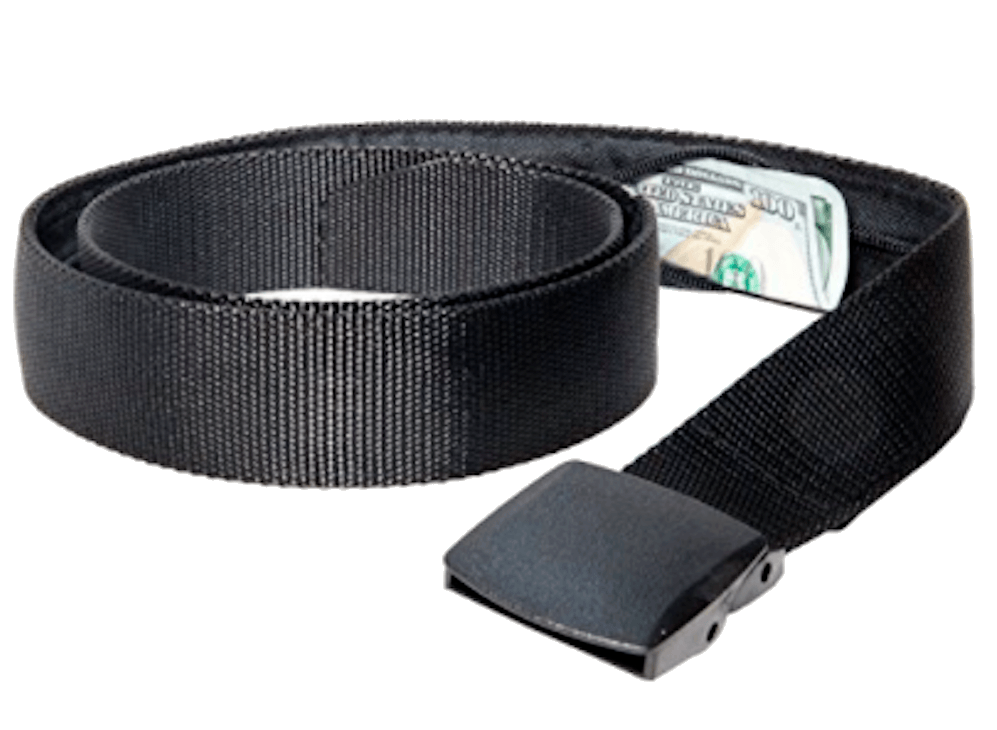 If you are traveling you should ALWAYS have emergency cash hidden on you! Security belts are great because they are affordable and can fit a ton of stuff in them (great for peace of mind!). Check out our favorite travel belt!
Neighborhood#3 – Old Town Center
Best neighborhood for first-time visitors
COOLEST thing to do in The Old Town Center – Take the stairs to the top of Palazzo del Comune
BEST place to visit in The Old Town Center – The Church of Sant'Agostino
The old town center is perfectly located surrounded by famous landmarks, hidden restaurants, and beautiful architecture. Its central location makes it perfect for first-time visitors looking to soak up everything Montepulciano has to offer. The old town center is located near the main street of Corso but has considerably more accommodation options.
More awesome things to do and see in Old Town Center
Visit Piazza Grande
Wander to Fortezza
Feast on the local dish Crostini Toscani at a rooftop terrace
Visit the Cathedral of Duomo
Explore Tuscan History at Museo Cívico
Best Budget Hotel
This rustic-style hotel is located in the heart of Montepulciano's Old Town Centre. The hotel presents striking views of the Tuscan Countryside from its traditional style-windows along with a private bathroom and large king size beds perfect for couples.
Best Mid-Range Hotel
Meuble Il Riccio is a four-star hotel with mid-range prices and is home to a range of top-class facilities. This includes a spectacular sun terrace which is enjoyed perfectly in Tuscany's beautiful summer weather. Located centrally, it is perfect to explore the town's top sights and is within walking distance to an abundance of restaurants and cafes to get a bite to eat.
Best Luxury Hotel
If you're looking for a traditional Tuscan hotel with a unique and luxurious spin, the Palazzo Carletti is the perfect option. The hotel is fitted with individually designed rooms all equipped with either a large spa bath or an en-suite Turkish bath along with a large living space. Its prime location allows guests to experience spectacular views over the Chiana Valley and Lake Trasimeno.
Final Thoughts on the Best Places to Stay in Montepulciano
With beautiful ancient architecture around every corner along with stunning hilltop landscapes, you can't go wrong in Montepulciano. From the incredible walking trails through numerous vineyards in the Montepulciano Countryside to wandering down the cobbled streets in the old town center and Corso, there is so much to offer! It's well worth looking in detail where to stay in Montepulciano, as this can significantly impact your experience and will help you tailor your trip to fit your needs.
***Disclaimer*** Some of the links in this post are affiliate links. This means that if you book your accommodation through the site, One Weird Globe will earn a small commission at no extra cost to you. Your support helps me keep the site going :)
Latest posts by Aiden Higgins
(see all)