Known as the City of Brotherly Love, Philadelphia is the perfect destination to experience a warm American welcome! Located in the corner of Pennsylvania, Philadelphia perfectly combines Midwestern culture with East Coast cool. It is also becoming a popular destination for foodies.
With the third-largest central business district in the United States, navigating the different neighborhoods of Philly can be difficult. It's important to consider your needs before choosing where to stay in the city.
That's where we come in. This guide has the seven best areas to stay in the city, as well as what they are good for. Whether you want nightlife, cuisine or history – we have you covered!
So let's get started!
Quick Tips – Where to Stay in Philadelphia
Where to Stay in Philadelphia
Looking for a specific place to stay? These are our highest recommendations for places to stay in Philadelphia.
Best Air BnB in Philadelphia
Blending together modern comfort and old-world vintage charm, this is a BnB that will give you a truly unique experience in the heart of Philadelphia! Nestled right in the middle of century-old townhouses, there is no better place to explore the history of the city!
Best Hostel in Philadelphia
Not only is Apple Hostels one of the most centrally located hostels in the city – it also has plenty of character that oozes Philadelphia charm! With regular social events and great communal spaces, Apple Hostels has some great finishing touches including radios in the showers and their very own Rocky steps.
Best Budget Hotel in Philadelphia
Straddling the boundaries between Centre City West, Centre City East and Rittenhouse, Philadelphia 201 Hotel is the perfect choice for staying centrally on a budget! Whilst it is a budget-friendly choice, they provide excellent additional extras including complimentary breakfast and a fitness centre.
Best Luxury Hotel in Philadelphia
As the best rated five star hotel in Philadelphia, it's no wonder the Dwight D takes our top spot for splurge hotels! This boutique hotel provides both regular hotel rooms and apartments, giving you more choice depending on what kind of stay you are hoping for.
Philadelphia 7 Best Neighborhoods to Stay in
Let's take a look, in more detail, at the seven best neighbourhoods in Philadelphia. Each caters to different interests, so be sure to pick the neighbourhood that's right for you.
Neighborhood #1 – Old City
 Best neighborhood in Philadelphia for your first time!
COOLEST thing to do in Old City – enjoy the amusements and year-round entertainment facilities at Penn's Landing
BEST place to visit in Old City – Independence National Historical Park is packed with attractions based around the history of both Philadelphia and the United States
Old City is the historic centre not just of Philadelphia – but arguably of the entire United States! This is where the Declaration of Independence was signed, and many attractions related to this turbulent period of American history can be found across the area. For first time visitors, this is not only a great place to learn about Philly, but also about the birth of the nation.
Though a popular area with tourists, the Old City is a little bit quieter than the modern City Centre districts. This creates a peaceful atmosphere where you can soak up the culture and history of the city! It is great for most kinds of travellers – whether you're a backpacker or a family.
More Awesome Things to do and see in Old City
Head to the Liberty Bell Centre where you can learn about the historic significance of the monument and get up close with American history

Betsy Ross House is a popular attraction for families where you can learn about the history of the American flag and the woman who sewed the first one

First Fridays, held on the first Friday of every month, are great events to discover local art and mingle with different communities from across the city

Unwind at Old City Coffee, one of the most popular coffee shops in town with a great selection of drinks and light bites

The Crocodile Lounge is a nightlife venue that is known for its policy of serving a free pizza slice with every drink!
Editor's Note: Get to know the city from these great hostels near JFK Airport!
Best Air BnB in Old City
With its homey and contemporary style, this BnB will have you feeling like you are staying with an old friend rather than an impersonal apartment. With its relaxing rooms and boutique vibes, the first step to a dream holiday is booking yourself into this BnB!
Best Hostel Old City
This hostel lives and breathes Philadelphia, and is the perfect choice for backpackers that want to socialise with other travellers! They run daily events and tours of the city, and the huge communal area has comfortable sofas, pool tables and musical instruments. They also provide free beer during some events.
Best Budget Hotel in Old City
Though pushing more towards mid-range in terms of budget, Penn's View is well worth spending a little extra for the great facilities and added luxuries! There is a fitness centre on-site, as well as a large wine cellar. They provide a complimentary breakfast every morning and have free WiFi throughout.
Best Luxury Hotel in Old City
With a rooftop lounge overlooking the city, Kimpton Hotel Monaco Philadelphia is one of the best-reviewed luxury hotels in the city! It comes with a large fitness suite, and also has a well-equipped business centre for corporate guests. They offer free bike rentals, as well as an American style breakfast.
Neighborhood #2 – Centre City West
 Where to stay in Philadelphia close to everything!
COOLEST thing to do in Centre City West – take in the city's longest-running improv show at Comedy Sportz
BEST place to visit in Centre City West – run up the stairs of the Museum of Art to follow in the steps of Rocky Balboa himself
Centre City West is home to the Philadelphia Museum of Art – arguably the most iconic attraction in the whole city as the filming location of one of the most recognisable scenes from the Rocky franchise! This neighborhood is where you will discover the real Philadelphia, and indulge in contemporary culture.
The museum aside, it is also well connected to other major tourist areas of the city – making it a great choice for those only in town for a short while! The restaurants and bars have a much more local atmosphere here than in the Old Town, showing you true brotherly love.
More Awesome Things to do and see in Centre City West
Head to Liberty Place shopping centre to browse the international brands, as well as enjoy a cheap bite to eat in the food court

Underground Arts is a fantastic theatre where you can check out live performances from up and coming creatives

Climb up the Comcast Centre – the tallest skyscraper in Philly, you will be rewarded with great views across the city and interesting recreational facilities

Village Whiskey offer some of the best burgers in the city – they also have an extensive drinks menu

McGlinchy's is a great insight into the real Philly – with dirty interiors, dim lights and liberal smoking policy, it might not sound appealing but it is worth a few hours
Best Air BnB in Centre City West
If you are looking for more of an upscale stay in the heart of Philadelphia, this is one BnB that is sure to blow you away! With its floor to ceiling windows and stunning views of the city skyline, you will be having a vacation unlike any other!
Best Hotel for Backpackers Centre City West
Whilst there aren't any hostels in Centre City West, Sonder is a great aparthotel offering budget-friendly serviced apartments that are fantastic for backpackers arriving as a group! Kitchens are well equipped and furnishings are modern. There is a communal fitness suite, as well as a barbecue terrace.
Best Budget Hotel in Centre City West
For more of a typical hotel experience, Philadelphia 201 is still fairly budget-friendly and comes with some great additional comforts! There is a large fitness centre with cutting edge equipment, and a breakfast buffet is served every morning. The hotel also boasts an indoor swimming pool and private parking.
Best Luxury Hotel in Centre City West
Located within the iconic Comcast Centre, this hotel truly takes you right to the heart of Philadelphia's major landmarks! Rated five stars, this is truly the pinnacle of luxury in the city – and has great guest reviews as a result. With unbeatable spa facilities and Michelin starred restaurants, you can't go wrong with this hotel.
The Best Travel Backpack EVER MADE!?!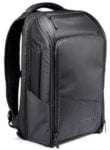 We are obsessed with backpacks – we've tried them all! And our favourite carry on backpack in the WORLD is the Nomatic Travel Backpack. This backpack has revolutionized the backpack industry and will change the way you travel forever :) Check it out here!
Neighborhood #3 – Centre City East
 Where to stay in Philadelphia for nightlife!
COOLEST thing to do in Centre City East – drink at Dirty Frank's, one of the best dive bars in the city
BEST place to visit in Centre City East – visit the African American Museum of Philadelphia to learn more about the community
Centre City East is a great spot to check out the different segments of Philly nightlife! From the dive bars surrounding Washington Square to the Gayborhood at Midtown Village, there's something for everyone in this part of the city. 
Sandwiched between Centre City West and Old City, it is also a great neighborhood for easily getting to all of the main attractions! It provides a great mix of culture and history, all with a creative edge that is specific to the area. Whether you want to party, or simply want to experience modern culture, Centre City East is the place to be.
More Awesome Things to do and see in Centre City East
Take a walk around Chinatown in the evenings to sample some of the excellent cuisine that comes from the area

The Gayborhood is a must-visit for LGBTQ+ travellers – Woody's is the main gay bar, and Sisters is popular with lesbians

Hop Sing Laundromat is a speakeasy-style bar right in the heart of Chinatown offering classic cocktails with an upmarket twist

During the winter, Blue Cross RiverRink is the largest ice rink in the city – skate hire is cheap, and it is very popular with locals

Walk along the Avenue of the Arts to discover fantastic theatre, music concerts and independent art galleries
Best Air BnB in Centre City East
Bright, sunny, and homey, the thoughtful touches and modern comforts of this BnB will have you falling in love with the city! Putting you right by all of the best sights like the Liberty Bell and Independence Hall, you couldn't ask for a better place to call home!
Best Hostel Centre City East
Situated on the boundary between Old City and Centre City East, City House Hostel gives you easy access to two of the best neighborhoods in Philly! They offer happy hour events every evening as well as regular bar crawls, cultural events and karaoke. This is the perfect hostel for socialising with others.
Best Budget Hotel in Centre City East
Days Inn by Wyndham is a brand known for their budget-friendly comfort – and their Philadelphia offering is located directly across from the convention centre! This is perfect for anyone visiting the city for a short stay that wants easy access to all of the main attractions. Breakfast and WiFi are included.
Best Luxury Hotel in Centre City East
Another well-recognised brand name, the Ritz-Carlton has become synonymous with luxury hotels across the world! Their Philadelphia offering comes with vast spa facilities where you can unwind after a long day of exploring the city. They also offer holistic therapies, as well as a fitness suite.
Neighborhood #4 – Rittenhouse Square
 Best neighborhood in Philadelphia for families!
COOLEST thing to do in Rittenhouse Square – shop until you drop at the boutiques that line Walnut Street
BEST place to visit in Rittenhouse Square – head to the Rosenbach, a rare books museum with guided tours
Though technically part of Centre City West, Rittenhouse Square has a character of its own that makes it one of the most desirable areas of the city! Though right in the heart of the action, the upmarket reputation of the area makes it a calm oasis amongst the busy central business district. This makes it perfect for families that want to stay centrally.
The square itself has an excellent park where you can unwind after a long day of exploring, and the surrounding streets are packed with boutiques, museums and upscale restaurants! Don't be scared off though – budget-conscious families also have plenty of dining options nearby.
More Awesome Things to do and see in Rittenhouse Square
The park in the middle of Rittenhouse Square has historic significance as one of the first public spaces designed by William Penn

Check out Delancey Place – a peaceful square close to Rittenhouse that showcases civil war era architecture and is a popular filming location

The Curtis Institute of Music is usually a music conservatory, but check their events calendar for public concerts

For families, XIX Nineteen is a great restaurant where you can grab a wide selection of typical American cuisine

For other travellers, the Franklin Mortgage & Investment Co. is a great bar that is styled on the speakeasies of the prohibition era
Best Air BnB in Rittenhouse Square
With its tall ceilings and airy rooms, this BnB stands apart from the rest with its contemporary design mixed with old-world charm! Complete with its very own patio and a bbq pit, you will be feeling just like a local in downtown Philadelphia!
Best Hotel for Backpackers Rittenhouse Square
Though fairly basic, Pod Philly is a great choice for those on a strict budget that want to stay in the exclusive Rittenhouse area! Rooms are well designed with minimalist decor, and come with all the basic conveniences you require for a short stay in the city. High speed WiFi can be accessed throughout.
Best Budget Hotel in Rittenhouse Square
This quaint bed and breakfast has a warm and inviting atmosphere – perfect for small families visiting the city! Rooms are individually decorated, adding a touch of character to the decor. A complimentary breakfast is included as part of the rate, as is access to the high speed WiFi.
Best Luxury Hotel in Rittenhouse Square
This five star boutique hotel is perfect for families that are willing to splash the cash on the height of luxury! Rooms are well equipped with modern technology, classic design and large bathroom suites. They offer serviced apartments as well – which are excellent for guests opting to self cater.
Neighborhood #5 – South Philadelphia
 Where to stay in Philadelphia on a budget!
COOLEST thing to do in South Philadelphia – sample the iconic Philly Cheesesteak at one of the famous restaurants in South Philly – we recommend Geno's
BEST place to visit in South Philadelphia – catch a Philadelphia Eagles game at Lincoln Financial Field
South Philadelphia is the culinary heart of the city – aside from the world-famous cheesesteaks, it is also the home of the largest Italian community in the city who produce some of the finest cuisine! Aside from the food, South Philadelphia is also a great place to get a more authentic Philly experience.
For travellers on a budget, South Philly offers cheap accommodation and even cheaper food! The bars also have a much more local feel – which whilst initially intimidating, can be rewarding if you want to mingle with residents of the area. 
More Awesome Things to do and see in South Philadelphia
The Italian Market is a vibrant hub of culinary delights – from fresh ingredients to well-prepared meals, it can all be found here

For something a bit more upmarket, head to Laurel where you can discover the contemporary culinary scene and sample some French delights

East Passyunk Avenue is a must-visit for anyone interested in shopping – it is lined with locally owned boutiques that offer great prices

Bob & Barbara's is the place to go for a typical dive bar experience – with regular events, they are right at the heart of the community

Hire a bike and take a ride along the Schuylkill River – this recently renovated park is emblematic of the growing city
Best Air BnB in South Philadelphia
Located in one of the trendiest and most historic parts f Philidelphia, booking into this hundred-year-old apartment is the first step to making your dream vacation a reality! With its boutique style and spacious rooms, you won't find a better place to call home!
Best Hotel for Backpackers South Philadelphia
The Alexander Inn might seem like a bit of an upgrade for backpackers, but its location in South Philadelphia means it is still very reasonably priced! A buffet breakfast is provided every morning, and high speed WiFi is available throughout. Rooms are beautifully decorated with modern furnishings.
Best Budget Hotel in South Philadelphia
This antique hotel allows you to experience a classic touch of Philly hospitality! Rooms are decorated in a classic style to complement the historic building, and the en-suite bathrooms are spacious. There is a peaceful garden on-site where you can relax and mingle with other hotel guests.
Best Luxury Hotel in South Philadelphia
As a mostly residential area, there aren't any luxury hotels in South Philadelphia – however, this lavish holiday home is a great option if you have a big budget! There is a private roof terrace with a patio area where you can take in views across the city.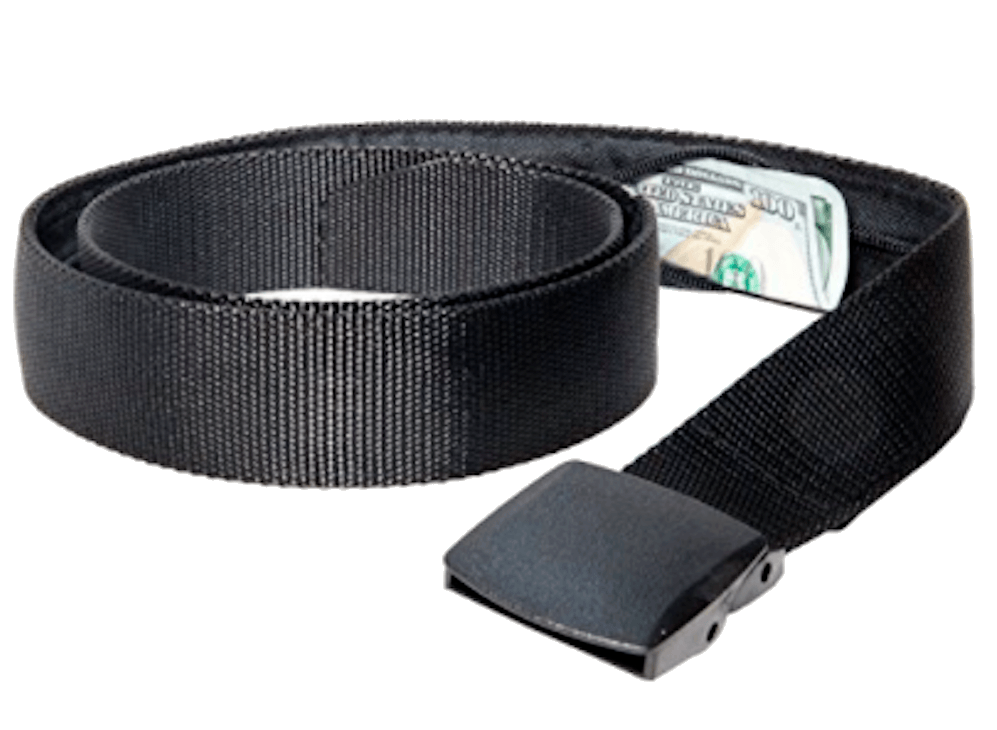 If you are traveling you should ALWAYS have emergency cash hidden on you! Security belts are great because they are affordable and can fit a ton of stuff in them (great for peace of mind!). Check out our favorite travel belt!
Neighborhood #6 – Fishtown
 Best neighborhood in Philadelphia for couples!
COOLEST thing to do in Fishtown – grab a drink and watch the live performances at Johnny Breda's
BEST place to visit in Fishtown – visit the Edgar Allen Poe National Historic Site to learn about the life of the famous author
Just north of the Old City, Fishtown is Philadelphia's hipster neighborhood. With independent art galleries, locally-owned boutiques and innovative restaurants around every corner, this area just oozes cool! For young couples, Fishtown is a great escape from the busy centre and has plenty of fantastic date night venues.
Nearby, the Northern Liberties are another creative hub waiting to be explored! This area is a little less safe, so more for seasoned travellers – but during the day it is a rewarding experience and well worth a short trip if you are staying in Fishtown or the Old City.
More Awesome Things to do and see in Fishtown
Wander the streets of the Northern Liberties to admire the interesting street art and vibrant atmosphere

Grab an ice cream sandwich from Weckerly's – known for their thick ice cream, this independent creamery is a local institution

Eastern State Penitentiary is a former prison that offers interesting tours during the day, and infamous ghost tours in the evenings

Grab a pizza from Pizzeria Beddia – they only sell 40 a night, and you have to pick it up two hours after paying, but it is totally worth it

Drink with locals at the El Bar – they offer cheap drinks and quirky bar food within a typical dive bar environment that has been renovated to reflect the hipster vibe
Best Air BnB in Fishtown
With its exposed brick, minimalist style, and a splash of colors, this is one boutique and hip BnB you won't want to miss! Complete with vintage furniture and modern design, this century-old house will make you never want to leave Philadelphia!
Best Hotel for Backpackers Fishtown
This small guesthouse is basic, but perfect for both couples and backpackers visiting on a budget! There is a shared kitchen area that comes with everything you need for a self-catering stay in the city. Complimentary WiFi can be accessed throughout, and there is a small terrace outside.
Best Budget Hotel in Fishtown
This aparthotel is somewhat of an attraction in its own right – boasting one of the most popular bars in the area and a fantastic restaurant! Rooms come in the form of small apartments – perfect for couples that want some extra privacy during their stay. WiFi is included.
Best Luxury Hotel in Fishtown
Offering both studios and apartments, Lokal Hotel Fishtown is a great upgrade for couples that are looking for something a little more lavish! Rooms are fully air conditioned and come with well-equipped kitchens. There is a small garden attached to the property where you can unwind and mingle with other guests.
Neighborhood #7 – University City
 Best neighborhood in Philadelphia for culture!
COOLEST thing to do in University City – grab some great performances from up and coming artists at one of the many theatres in the area
BEST place to visit in University City – Fairmount Park is the largest in Philadelphia and has plenty of interesting attractions and recreational facilities
University City is a small area in West Philadelphia that, as the name would suggest, is home to a major portion of the city's student population! With easy access to the city centre, this is a great base to discover the city from if you want something with a more authentic atmosphere than the city centre.
It is also a hub for underground culture – with many small, independent theatres and cinemas dotted around the neighborhood! Be sure to check listings before your visit – we suggest Curio Theatre Company for families and Philadanco for all visitors.
More Awesome Things to do and see in University City
The Free Library of Philadelphia is a must-visit for book lovers, holding the largest collection of classic literature in the city

Studio 34 is an interesting attraction that mostly hosts yoga and pilates classes – however also regularly arranges creative arts events

University City, and West Philly as a whole, have some great international food restaurants – we suggest Abyssinia Ethiopian Restaurant

Grab a drink at the Blarney Store, a popular watering hole for students at Penn University
Best Air BnB in University City
Putting you right smack in-between Drexel and Pennsalyavina Universities, you could not ask for a better location in University City! When you arent out eating at one of the nearby restaurants or bar hopping, this cozy BnB is perfect for just kicking back and relaxing!
Best Hostel University City
Located within Fairmount Park, this Hostelling International accommodation is a bit of a walk from University City but is well worth the journey! It comes with fantastic guest reviews thanks to their above and beyond levels of service. A free pancake breakfast is provided every morning, as well as bicycle rental.
Best Budget Hotel in University City
This gorgeous bed and breakfast has quaint interior design, including stained glass windows that add a touch of elegance! A complimentary breakfast buffet is provided every morning, and snacks are available throughout the day. They also have free parking facilities – perfect for those hiring a car.
Best Luxury Hotel in University City
Right in the heart of University City, the Study Hotel offers a touch of elegance only a short walk away from both the universities and city centre! Rooms are well equipped with air conditioning and modern conveniences, and the large bathroom suites are completed with luxury finishes. Breakfast is provided.
Final Thoughts on Where to Stay in Philadelphia?
The City of Brotherly Love has plenty of fantastic attractions just waiting to be discovered! Whether you are interested in history, cuisine or American culture, Philadelphia provides a great insight into the United States for those visiting from abroad. Domestic travellers will also enjoy the unique culinary scene.
For the best area, we're going to have to go with Centre City East! This neighborhood is one of the most diverse in the city in terms of attractions and provides easy access to the Old City, Centre City West and Rittenhouse.
Nevertheless, every area mentioned in this guide has its own charms and we hope we have helped you plan your itinerary for your upcoming trip to Philly!
Have we missed anything? Let us know in the comments!
***Disclaimer*** Some of the links in this post are affiliate links. This means that if you book your accommodation through the site, One Weird Globe will earn a small commission at no extra cost to you. Your support helps me keep the site going :)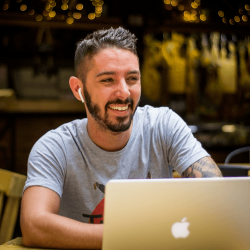 Latest posts by Aaron Radcliffe
(see all)