Sapporo is the largest city on the island of Hokkaido in Japan. Whilst a relatively new city, it serves as a gateway to the region famed for its hot springs, winter activities and outstanding scenery! The city itself has some great cultural highlights for those willing to scratch beneath the surface.
Sapporo does not receive the same tourist numbers as other cities in Japan, so figuring out where to stay can be difficult. Japanese cities are structured differently from those in North America and Europe.
That's why we created this guide! We have figured out the seven best neighborhoods in Japan, as well as who they are best for.
So let's just get started!
Quick Tips – Where to Stay in Sapporo
Where to Stay in Sapporo
Looking for a specific place to stay? These are our highest recommendations for places to stay in Sapporo.
Best Budget Hotel in Sapporo
Situated in the renowned Niseko region, known for its expensive accommodations, this hotel stands out as one of the best budget-friendly hotels in a notoriously expensive area.
Best Mid-range Hotel in Sapporo
This beautiful mid-range hotel is situated in the Susinko neighborhood and boasts some delightful added touches, including a buffet breakfast, a round-the-clock front desk, and convenient luggage storage facilities.
Best Luxury Hotel in Sapporo
Experience the ultimate blend of comfort and convenience at this luxurious hotel in the Kita neighborhood. At the stunning hotel guests can indulge in the luxury of queen-sized deluxe beds or even a hot spa.
Sapporo 7 Best Neighborhoods to Stay in
Let's take a look, in more detail, at the seven best neighbourhoods in Sapporo. Each caters to different interests, so be sure to pick the neighbourhood that's right for you.
Neighborhood #1 – Chuo-ku
Best neighborhood in Sapporo for your first time!
COOLEST thing to do in Chuo-ku – hike around the Maruyama Hachijuhakksho Course and take in the mesmerising scenery
BEST place to visit in Chuo-ku – visit the Hokkaido Museum of Modern Art for some truly unique exhibits from across the world
Chuo-ku is the most central district in Sapporo, and the location of most of the main attractions! It is quite a large area, and often includes Susukino and Odori, however for the purpose of this guide we shall refer to the areas of Chuo-ku to the west. These areas give you a good balance between entertainment and calm.
As with most city centres, Chuo-ku has an interesting mix of people from all walks of life, allowing you to experience the many different facets of Sapporo! This has resulted in an eclectic array of restaurants, bars and stores popping up throughout the area.
More Awesome Things to do and see in Chuo-ku
Kaitaku Shrine is the largest shrine in the city, and is a great example of contemporary religious practices in Japan
For shopping, head to Maruyama Class – one of the largest malls in the city with a good mix of stores
The Mount Okura area provides some interesting sporting activities – including the Olympics Museum and a ski jump centre
Cafe Morihiko is a fascinating restaurant that has managed to retain an authentic atmosphere in the heart of the city
For sushi, you have to head to Sushizen Honten who provide innovative takes on the classic Japanese cuisine
Best Budget Hotel in Chuo-ku
This two star hotel offers apartment style accommodation in the heart of the city! Despite this extra privacy, apartments are offered a budget friendly rates. Each room comes with access to high speed WiFi. Kitchens are well equipped with everything you would need for a self catering stay in the city.
Sapporo is incredible! There are tons of things to do there!
Best Mid-range Hotel in Chuo-ku
A traditional-style hotel in the heat of the Chuo-ku, Experience Sapporo is the perfect place to stay if you don't want to splash the cash on a lavish hotel but still want super comfortable facilities. On-site at the hotel you will find a mixture of different rooms many of which are equipped with balconies that have great views of the nearby neighborhood.
Best Luxury Hotel in Chuo-ku
Towering over the city, guests at this five star hotel are rewarded with unbeatable views across the surrounding area! There is an authentic hot spring spa on-site, as well as a restaurant on the top floor. Rooms are fully air conditioned and come well equipped with modern conveniences and luxury extras.
Neighborhood #2 – Kita
Where to stay in Sapporo close to everything!
COOLEST thing to do in Kita – take a relaxing stroll through the Sorano Garden and admire the native plantlife
BEST place to visit in Kita – Hokkaido Railway Technology Museum houses fascinating exhibits about the unique challenges faced by the Japanese railways
To the north of Chuo-ku, Kita is home to Sapporo's main train station – keeping you well connected not just with the rest of the city but also further afield in Hokkaido! This is a major business district in the city, making it a great place to splash the cash and enjoy some of the finest experiences Sapporo has to offer.
Often regarded as the other city centre, Kita is a bustling hub throughout the day with plenty of cultural activities scheduled throughout the year! This is the modern heart of Sapporo, and restaurants often offer contemporary takes on Japanese classics.
More Awesome Things to do and see in Kita
Sapporo Apia JR Tower is the closest shopping centre to the train station, with a basic selection of some of Japan's most well known brands
The area around Hokkaido University provides a calm retreat away from the hustle and bustle of the city – and also has a great museum
Asahiyama Train Zoo is a quirky art exhibit where local trains are decorated with zoo animals – the perfect place for a photo opportunity
Ramen Sapporo Ichiryuan have a great range of different ramen available – as well as fantastic customer reviews
For something a bit more budget friendly, dine at Kushidori Sapporo Kitaguchi – they have a good selection of basic Japanese foods
Best Budget Hotel in Kita
Though pretty basic, Hotel Mystays Sapporo Station is only a short walk away from the station – giving you easy access to the entire city! They provide a complimentary buffet breakfast every morning, and there are private parking facilities available to all guests. High speed WiFi can be accessed throughout.
Have your dates picked? Read up on hostels in Osaka before you book!
Best Mid-range Hotel in Kita
It's all about location with this hotel, with so many key landmarks being within a short distance of the hotel. This includes the historical house of Seikatei which is just a 5-minute walk away and the famous Sapporo Subway Station, which is a great station to connect you to other places. Along with this, the hotel provides super clean and comfortable rooms for its guests.
Best Luxury Hotel in Kita
This is the only hotel directly connected to the train station, giving you ultimate convenience for short stays and late arrivals! It is particularly favoured by business travellers thanks to its prime location and excellent WiFi access. They also provide a hot spa, complimentary breakfast and laptop rental.
The Best Travel Backpack EVER MADE!?!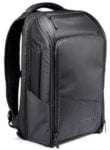 We are obsessed with backpacks – we've tried them all! And our favourite carry on backpack in the WORLD is the Nomatic Travel Backpack. This backpack has revolutionized the backpack industry and will change the way you travel forever :) Check it out here!
Neighborhood #3 – Susukino
Where to stay in Sapporo for nightlife!
COOLEST thing to do in Susukino – if you only have one night to party in Sapporo, you have to head to King Xmhu, the most popular club in the city
BEST place to visit in Susukino – head up the Sapporo TV Tower for unbeatable views across the city
Susukino is the main nightlife district in the city, and a must visit for those that want some of the most unique nightlife venues in the world! Often regarded as the largest entertainment district north of Tokyo, Susukino is alive all hours with cool bars, buzzing nightclubs and eclectic restaurants.
The area doesn't stop during the day – and is also home to some of the most popular attractions in the city! Susukino is very centrally placed, allowing you to easily explore most of the best areas in the city. There are also large shopping centres where you can pick up outfits and souvenirs.
More Awesome Things to do and see in Susukino
Booty Disco and Lounge is another popular nightclub in the area playing hip hop and RnB music – they also have some great drink prices
Sapporo Beer Museum and Garden is a massive exhibition dedicated to beer brewing in the Hokkaido region of Japan
Ganso Sapporo Ramen Street is a major dining district in the city where you can pick up a fresh bowl of noodle soup
Hop on board the Noria Ferris Wheel for excellent views across the city, and head to the neighboring Norbesa shopping centre to indulge in retail therapy
Seafood Buffet Restaurant is a great choice if you want budget friendly eats – they are particularly well known for their sushi
Best Budget Hotel in Susukino
This sleek hotel might be basic, but it is also very stylish! This ensures you experience a comfortable stay in a hotel that has a welcoming atmosphere. A buffet breakfast is included every morning, and private parking facilities are available on-site. Rooms come with Shieseido baths.
Best Mid-range Hotel in Susukino
Brightly decorated with modern furnishings, the Quintessa Hotel Sapporo is the perfect place to lay your head up after a day of exploring Susukino! The hostel offers a tasty buffet breakfast, a 24-hour front desk, and luggage storage space. Along with this, it is close by to pretty much everything you want to see in Susukino!
Best Luxury Hotel in Susukino
This large five star hotel is perfectly located right in the heart of the nightlife district of Sapporo! The complimentary breakfast includes both Japanese and American options – allowing you to sample local cuisine as well as enjoy home comforts. There is a hair salon on-site – and they even have a bridal store.
Neighborhood #4 – Nakajimakoen
Best neighborhood in Sapporo for families!
COOLEST thing to do in Nakajimakoen – catch a traditional performance at the Sapporo Concert Hall Kitara
BEST place to visit in Nakajimakoen – Sapporo Maruyama Zoo is a great place to take the kids for a day
Located south of the city centre, Nakajimakoen has a much more peaceful and laid back atmosphere than the busy streets of Susukino! This makes it great for families – especially those that want to avoid the seedier side of Sapporo's entertainment districts.
It also has some great attractions in its own right – not least Nakajima Park which has fantastic facilities that can be enjoyed by the whole family! The restaurants have a more local feel, allowing you to feel completely welcome whilst visiting this stunning part of town. It is also well connected to the centre by public transport.
More Awesome Things to do and see in Nakajimakoen
Nakajima Park is the largest park in the city – it has both entertainment and dining facilities, as well as quiet spaces to relax in
Watanabe Junichi Museum of Literature has some interesting exhibits about literary works from Japan – particularly those from Hokkaido
Sapporo Winter Sports museum showcases the vibrant history of snowsports in Hokkaido, as well as across the country
Nadaman Garden Sapporo, located right on the edge of the park, has a rich and varied menu that changes on a rotational basis
For something more family friendly, Okami Soup offer hearty meals for great prices – they also change their menu depending on the season
Best Budget Hotel in Nakajimakoen
This is a great budget option for families visiting Sapporo! A buffet breakfast is provided every morning, helping to set you up for the day ahead. They also have a 24-hour front desk that can help you plan your itinerary as well as arrange taxis when needed. Rooms include modern conveniences.
Best Mid-range Hotel in Nakajimakoen
A beautiful hotel located right next door to the incredible Nakajima Park in Sapporo, you couldn't ask for a better location for nature lovers in the city with this hotel! Not only does it have a fantastic location, but the rooms are pretty great too, some of which have the most insane views of the nearby park.
Best Luxury Hotel in Nakajimakoen
On the other hand, Sapporo Park Hotel is the ultimate accommodation choice in the city for families that are willing to splurge on experiencing a little bit of luxury! Located next to the subway station, it overlooks Nakajima Park ensuring that all of the rooms come with fantastic views.
Neighborhood #5 – Odori
Where to stay in Sapporo on a budget!
COOLEST thing to do in Odori – enjoy the large beer gardens throughout Odori Park during the summer
BEST place to visit in Odori – visit Tokei-dai, the large clock tower that has become an icon of the city
Situated between Susukino and Kito, Odori is a central district that gives you the best of both districts without all of the crowds! It is also one of the most budget friendly neighborhoods in the city – with many of the restaurants offering budget friendly bites, and the bars selling some of the cheapest drinks in Sapporo.
Budget travellers will also enjoy the plentiful free attractions in the area – including Odori Park which is a major recreation space for locals! During the summer the area comes alive with festivals, allowing you to embrace local culture.
More Awesome Things to do and see in Odori
Maruyama Park is another excellent green space – especially for sporty travellers that want to make use of the athletics tracks
Karafuto Kankei Museum has some interesting exhibits about the history of Hokkaido – it is entirely in Japanese, but the artifacts are unique
During the winter the trees of Odori Park burst into colorful light with the Sapporo Winter Illumination event
Akarenga Terrace is a large shopping centre to the north of Odori with a wide selection of local chains and independent stores
Hokkaido Dining Big Jug combines quality Hokkaido cuisine with large mugs of beer – the perfect combination after a day of exploring the city
Best Budget Hotel in Odori
UNIZO INN is a relatively new hotel right in the heart of Odori that comes with excellent facilities! Rooms are fully air conditioned, giving you a comfortable environment to enjoy a great night of sleep. A buffet breakfast is included as part of your rate, and the WiFi is well rated by previous guests.
Best Mid-range Hotel in Odori
A super modern hotel situated in the heart of Odori, you'll have everything you need close by if you choose to stay at this property! The hotel is just a 3-minute walk from Sapporo TV Tower and a 5-minute walk from Sapporo Clock Tower along with being just a short walk to the Odori Station, which will connect you to other places in the city.
Best Luxury Hotel in Odori
Looming over Odori Park, Sapporo View Hotel is situated in a peaceful location that is still within walking distance of the neighboring entertainment district! Rooms are large and airy, and come with well equipped en-suite bathrooms. A European style buffet breakfast is provided every morning.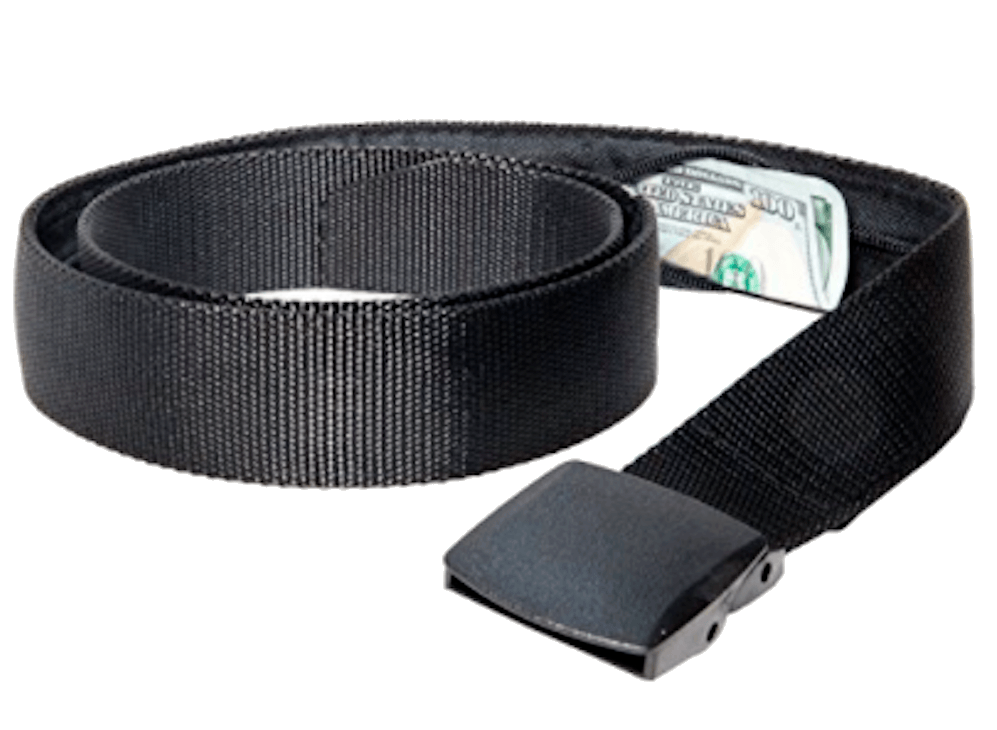 If you are traveling you should ALWAYS have emergency cash hidden on you! Security belts are great because they are affordable and can fit a ton of stuff in them (great for peace of mind!). Check out our favorite travel belt!
Neighborhood #6 – Otaru
Best neighborhood in Sapporo for couples!
COOLEST thing to do in Otaru – try out glass blowing at K's Blowing on Sakaimachihondori Street
BEST place to visit in Otaru – the Otaru Canal provides a romantic backdrop for an evening stroll through the city
Though officially a different city, Otaru is located only a short journey away from Sapporo and is the main port for the city! This distance from the city makes it a great retreat for couples looking for a romantic getaway. The coastal setting creates an easy-going ambience, and the surrounding scenery is simply stunning.
There is an extensive canal network that adds to the romantic atmosphere – as well as makes navigating the town easy! Otaru is perhaps best known for its food as you can sample some authentic Hokkaido cuisine as well as modern takes on Japanese classics.
More Awesome Things to do and see in Otaru
Otaru is a major glass production town, and aside from trying out glass blowing you can also buy some high quality souvenirs at Kitaichi Glass
Hop on board a cruise throughout the canals – this is the perfect way to take in a relaxed overview of the town
Music boxes are another famous product from the town, and the Music Box Museum is a surprisingly exciting attraction dedicated to their history
Kitaichi Hall is the main restaurant in town – decorated with traditional wood structures, they offer a local menu
Otaru Beer, meanwhile, is the main bar – it has a slightly surreal Bavarian theme, but also offers well priced Japanese beer
Best Budget Hotel in Otaru
Despite being a premium hotel, Dormy Inn offer fantastic rates that entice budget travellers year upon year! They also have great reviews from these travellers, ensuring you will have a great stay. There is a natural hot spring on-site, and the hotel restaurant offers a complimentary breakfast buffet.
Best Mid-Range Hotel in Otaru
A beautiful location near the waterfront of Otaru Canal along with immaculate facilities, Hotel Torfito Otaru provides an excellent place to stay for your trip to Sapporo! There is also a great selection of room options, from deluxe suites to large family rooms along with smaller budget-friendly rooms for solo travelers.
Best Luxury Hotel in Otaru
Situated right on the bay, Grand Park Otaru provides couples with a romantic location to enjoy their stay in the city! There are four restaurants on-site offering a variety of cuisines, as well as an adjoining shopping centre where you can indulge in a little bit of retail therapy.
Never been to Japan? See our favorite places to visit for when you go!
Neighborhood #7 – Niseko
Best neighborhood in Sapporo for skiing!
COOLEST thing to do in Niseko – as the main reason to visit Niseko, you have to enjoy some skiing and snowboarding at local courses
BEST place to visit in Niseko – the nearby Lake Toya provides some excellent scenery, and becomes the main focal point during the summer
Hokkaido is becoming one of the most prominent ski destinations in the world, and Niseko is home to the largest resort on the island! Long popular with Australian and Asian tourists, it is now attracting people from even further afield. Niseko and the surrounding villages are all easily accessed from Sapporo.
Whilst Niseko is definitely a winter destination, the region is nevertheless still a great getaway from the city during the summer! There are some excellent scenery, including mountains and lakes.
More Awesome Things to do and see in Niseko
After a day of skiing down the slopes head to one of the many authentic onsen in the region, fed entirely by natural hot springs
Niseko Village is home to a major golf course during the summer, with great views across the mountains
Wild Bill's, whilst more Western in style, is a great bar that offers live music, social events and DJ sets
Try authentic Hokkaido cuisine – such as steamed rice balls and fresh bread – at Onigiri Cafe Kamekichi
Best Budget Hotel in Niseko
This is one of the most budget friendly hotels in the notoriously expensive Niseko region! It is only a short walk away from the ski lifts, giving you immediate access to the resort. The daily breakfast buffet offers both Japanese and American cuisines, and high speed WiFi is available.
Will you also visit Hiroshima? Check out where we like to stay in Hiroshima!
Best Mid-range Hotel in Niseko
The views at this hotel are out of this world, with it being situated amongst a backdrop of luscious green woodland along with the breathtaking Niseko Mountains. These can be best enjoyed on the stunning outdoor terrace where a complimentary Japanese or western style breakfast is served daily in the morning. We can't think of a better place to start your day!
Best Luxury Hotel in Niseko
As the only five star hotel in the region, this really is as good as it gets when it comes to luxury offerings! Skye Niseko is located right at the base of the ski resort, giving you easy access to all of the facilities. The restaurant also comes with unbeatable views of the mountain.
Need to save money? Check out the cheapest hostels in Tokyo!
Final Thoughts on Where to Stay in Sapporo?
Whilst Hokkaido in general is left off a lot of tourist itineraries to Japan, Sapporo itself is well worth making it to the country's northern island! This modern metropolis boasts an excellent dining scene, and is a good base to explore the gorgeous island from.
For best area we are going to have to go with Chuo-ku! This expansive area includes a lot of the other smaller neighborhoods on this list, and gives you easy access to all the main attractions.
That being said, Sapporo is located within a surprisingly varied region that has plenty of surprises up its sleeve! We hope this guide has helped you decipher it a little bit.
Have we missed anything? Let us know in the comments!
***Disclaimer*** Some of the links in this post are affiliate links. This means that if you book your accommodation through the site, One Weird Globe will earn a small commission at no extra cost to you. Your support helps me keep the site going :)
Latest posts by Clair Ricketts
(see all)