As the capital of Israel, Tel Aviv is the cultural epicentre of the country! This paired with the excellent beaches and vibrant nightlife makes it a popular tourist destination on the Mediterranean coast. Whether you want history, culture or sunshine you will find what you are looking for.
As quite a large and modern city, Tel Aviv can be difficult to navigate. It's important to figure out where you want to stay in the city to enhance your stay in the busy coastal resort.
That's where we come in! We've built this guide to the seven best neighborhoods in Tel Aviv to help you plan your upcoming trip to the city.
So let's get started!
Quick Tips – Where to Stay in Tel Aviv
Where to Stay in Tel Aviv
Looking for a specific place to stay? These are our highest recommendations for places to stay in Tel Aviv.
Not much can be better than staying in a historic boutique-style BnB just a few steps away from the beach! At this chic stay with exposed stone and a unique style, you will never want to check out. With its excellent location, this is a place not many BnBs can top!
This is a truly unique accommodation concept in the heart of Tel Aviv! Whether you want a typical dorm experience, or a stay in a private caravan, they have a great range of facilities that help you to get to know the city better.
Best Budget Hotel in Tel Aviv
Bauhaus architecture is an iconic symbol of Tel Aviv, and Allenby Bauhaus Apartments gives the opportunity to stay in one of these buildings! Apartment living is a popular choice for tourists heading to Israel, and these fully serviced apartments are great if you are wanting to stick to a budget.
Best Luxury Hotel in Tel Aviv
Situated right on the beach, this five star hotel is unbeatable when it comes to location! As one of the best rated luxury hotels in the city, you are guaranteed to feel pampered from the second you check in. It has great facilities – including a large wellness centre and a high quality restaurant.
Tel Aviv 7 Best Neighborhoods to Stay in
Let's take a look, in more detail, at the seven best neighbourhoods in Tel Aviv. Each caters to different interests, so be sure to pick the neighbourhood that's right for you.
Neighborhood #1 – Neve Tzedek
 Best neighborhood in Tel Aviv for your first time!
COOLEST thing to do in Neve Tzedek – catch a live performance at the mesmerising Suzanne Dellal Centre for Dance and Theatre
BEST place to visit in Neve Tzedek – wander along Shabazi, the main street running through the area that is lined with local stores and restaurants
Neve Tzedek is one of the oldest neighborhoods in the city – with its origins predating the existence of Tel Aviv itself! This vibrant area is where you will find a combination between old and new that truly showcases the modern nation. 
With ancient traditions weaving their way through the contemporary boutiques and restaurants, there is much to be discovered in Neve Tzedek. It is also a fairly central neighborhood – with connections both to the city centre and to the beaches! This makes it a convenient base for first time travellers getting to know the city.
More Awesome Things to do and see in Neve Tzedek
Anita is an iconic ice cream store in Neve Tzedek – they offer a changing roster of flavours at fairly reasonable prices

The Old Train Station has recently been renovated into a massive public space, with museums and live events hosted within its walls

Jajo Vino is another popular destination for locals, with a large wine menu featuring varietals from across the world

Manta Ray has an excellent selection of seafood freshly caught from the neighboring Mediterranean

Charles Clore Park lines the coast of Neve Tzedek before giving way to the gorgeous beaches with fantastic facilities
Best Air BnB in Neve Tzedek
With high ceilings, spacious rooms, cozy beds, and a one of a kind style, each of Benny's trendy studio apartments are sure to be your new home away from home in Tel Aviv. You will love that you are minutes away from the beach and all the best sites in town!
Best Hostel Neve Tzedek
This is a truly unique hostel with an interesting concept – the private double rooms take the form of converted caravans! If you want to go for a more typical dorm room they also have those available. There are excellent communal facilities, including a garden and beer terrace amongst the caravans.
Best Budget Hotel in Neve Tzedek
This apartment complex on Yafo Street offers a wide range of accommodation options ranging from studios to full apartments! Apartments are fully serviced, and come with well equipped kitchens that are great if you want to self-cater. They also come in at a more budget friendly rate than other apartments in the city.
Best Luxury Hotel in Neve Tzedek
As a relatively modern city, many of the accommodation options in Tel Aviv takes the form of apartments! This is another great choice if you want a little more privacy, with two options available on the same site. Both apartments come with balconies and high speed WiFi access.
Neighborhood #2 – Yemenite Quarter
 Where to stay in Tel Aviv close to everything!
COOLEST thing to do in Yemenite Quarter – hop along the streets at night to sample food from the multiple small restaurants
BEST place to visit in Yemenite Quarter – visit the Camel Market, a bustling network of street vendors selling fresh produce, prepared food and artisan goods
The Yemenite Quarter is Neve Tzedek's quieter neighbor – but is nevertheless packed with historic buildings and vibrant entertainment venues! Situated between the older parts of the city and the newer city centre, the Yemenite Quarter is a great base if you want to easily travel between the main attractions in Tel Aviv.
By far one of the biggest attractions in the Yemenite Quarter is it's culinary scene! Known for hole in the wall restaurants serving a variety of Israeli and Arabic specialities, this is where you get to sample the true flavours of the city. 
More Awesome Things to do and see in Yemenite
During the day, the streets of Kerem are plastered with street art telling the story of modern culture and politics in Israel

Head to Erez to try authentic Yemenite cuisine –  we suggest the jachnun, a fried pastry speciality

For those on a budget, Shlomo and Doron offer some of the best hummus in the city with excellent prices to boot!

Nightlife is a little more reserved in the Yemenite Quarter than elsewhere in the city – head to Salon Berlin to mingle with locals

Nachlat Binyamin is an outdoor pedestrian mall where you can pick up some locally produced arts and crafts
Best Air BnB in Yemenite Quarter
With wide windows giving you views of the Tel Aviv skyline, this BnB has an atmosphere and style that will make you want to stay in Israel for good! With cozy living rooms and relaxing bedrooms, this is the perfect place to chill after a long day of exploring!
Best Hostel Yemenite Quarter
As the only hostel located within the boundaries of the Yemenite Quarter, Pepo Hostel takes you right to the heart of the action! There is a balcony on the rooftop where you can mingle with other guests as well as enjoy views across the entire city. Dorms are well equipped with USB charging ports.
Best Budget Hotel in Yemenite Quarter
Located between the Yemenite Quarter and the beach, the SeaNet Hotel is a great budget option if you want to experience some of the main attractions in the city! There is a rooftop sun terrace where you can admire views across the city and bask in the warm atmosphere. A buffet breakfast is included.
Best Luxury Hotel in Yemenite Quarter
This beautiful, modern hotel is one of the best rated five star hotels in the entire city! Situated right on the beach front, it gives you easy access to one of the best areas of Tel Aviv. There is a large wellness centre which includes a well equipped gym, and an on-site restaurant.
The Best Travel Backpack EVER MADE!?!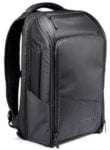 We are obsessed with backpacks – we've tried them all! And our favourite carry on backpack in the WORLD is the Nomatic Travel Backpack. This backpack has revolutionized the backpack industry and will change the way you travel forever :) Check it out here!
Neighborhood #3 – Lev Ha'ir
 Where to stay in Tel Aviv for nightlife!
COOLEST thing to do in Lev Ha'ir – catch a show at Habima, one of the first hebrew theatres in the world
BEST place to visit in Lev Ha'ir – head to the White City, a UNESCO World Heritage site filled with Bauhaus architecture
Lav Ha'ir, which translates as heart of the city in Hebrew, is the cultural heart of Tel Aviv and where the city is thought to have begun! As the main centre, it is also a thriving hub for the city's nightlife with a great selection of bars and clubs on offer. During the day it also has plenty of cultural and retail attractions to keep you entertained.
The historic White City area of the city centre is where you will find some of the iconic Bauhaus buildings that have become a symbol of Tel Aviv! This sits alongside the towering skyscrapers that show a city in growth and thriving with modern start-up culture.
More Awesome Things to do and see in Lev Ha'ir
Visit the Tel Aviv Museum of Art, the largest such museum in all of Israel with great contemporary and classical collections

Take a walk along Rothschild Boulevard, the first street in the city which is now packed with great shopping destinations

KULI ALMA is a popular nightclub offering a bohemian atmosphere, with regular events and great drinks menu

If cocktails are more your thing, head to Suramare and drink alongside some of the wealthiest residents of Tel Aviv

The Great Synagogue of Tel Aviv is based right in the heart of Lev Ha'ir and dates back to the 1920s
Best Air BnB in Lev Ha'ir
The design of this chic BnB brings it to the top of the list of best places to stay in Tel Aviv. With its bright minimalist decor and small touches of home, you are sure to fall in love. Putting you in the heart of the city, you will always find something to do around your flat!
Best Hostel Lev Ha'ir
This newly renovated hostel has a stylish atmosphere alongside friendly staff that are sure to make you feel welcome! Only a short walk away from Rothschild Avenue, Little Tel-Aviv Hostel is one of the most centrally located hostels in the city. They have great common areas and free WiFi throughout.
Haven't Booked for Tel Aviv? Read up on our favorite hostels in Tel Aviv (for any budget)!
Best Budget Hotel in Lev Ha'ir
Located on the edges of the White City, Allenby Bauhaus Apartments allow you to experience living in a UNESCO World Heritage Site! Situated in typical Tel Aviv apartment blocks, all rooms come with large kitchens. They are fully serviced, and a few options are available from studio to multiple bedrooms.
Best Luxury Hotel in Lev Ha'ir
If you're truly looking to splurge, this five star apartment is the pinnacle of luxury in Tel Aviv! With room for eight people, it is a great choice for large parties looking to experience the city. The apartment is fully serviced, and comes with a large kitchen area. There is also private parking and WiFi.
Neighborhood #4 – Jaffa
 Best neighborhood in Tel Aviv for families!
COOLEST thing to do in Jaffa – wander along the Jaffa Flea Market to pick up some bargains on vintage goods
BEST place to visit in Jaffa – check out the Al-Bahr Mosque, a historic building reflecting the ancient traditions of the region
Older than the city of Tel Aviv itself, Jaffa is the most historic part of the area. Often regarded as a separate city in its own right, this is where you will find old winding streets, ancient traditions and fascinating bazaars! For families, Jaffa is a great way to truly connect with the history of the area.
As it is a little bit further out from the city centre, Jaffa is also a much quieter neighborhood giving you some peace and quiet! It is well connected to central Tel Aviv, as well as further afield in Israel, by public transport. 
More Awesome Things to do and see in Jaffa
Dr Shakshuka is the best place in the city to try the traditional tomato and egg dish that is now popular internationally

Visit the Clock Tower, an imposing monument to Ottoman Rule over the area that shows the importance of history to Jaffa

Jaffa isn't particularly known for its nightlife, but if you want to mingle with locals and enjoy a drink head to the creative Container bar

The Wishing Bridge is a zodiac bridge where it is foretold you can make a lasting wish – also a great spot for photographs

The Alhambra Cinema is a great place to catch a movie, and is the perfect example of Art Deco architecture in Tel Aviv
Best Air BnB in Jaffa
Blending together both vintage and contemporary styles, you are in for a treat when you book yourself into this trendy BnB. With street markets and the beach just a stone's throw away, you will always find something fun today around your luxurious new home!
Best Hostel Jaffa
Though located on the outskirts of Jaffa, Overstay is still within easy walking distance of most of the attractions in the area! They offer a rooftop bar where you can socialise with other guests and enjoy discounted beers. There are also regular city tours of both Jaffa and Tel Aviv from the hostel.
Best Budget Hotel in Jaffa
As with other areas of Tel Aviv, most of the accommodation choices in Jaffa are apartments. These boutique apartments come in a variety of layouts, with many catering to budget conscious travellers. They are well decorated using modern design concepts, and come with full air conditioning.
Editor's Recommendation! These are the staff pick for the top hostels in Jerusalem (for all budgets!)
Best Luxury Hotel in Jaffa
This lavish hotel is part of the Luxury Collection Hotels range, ensuring you will experience true luxury in the centre of Jaffa! This five star hotel has great guest reviews thanks to their excellent levels of service. There is a large spa centre on-site with saunas and a gym, and they also provide a buffet breakfast.
Neighborhood #5 – Florentin
 Where to stay in Tel Aviv on a budget!
COOLEST thing to do in Florentin – take a walking tour of the local street art – they usually start from one of the art galleries
BEST place to visit in Florentin – speaking of art galleries, head to Salame Street where you can check out the studios of local creatives
Once one of the most industrial neighborhoods in the city, Florentin has become a bohemian shadow of itself with a thriving creative scene! Despite the slight gentrification, Florentin remains one of the cheapest neighborhoods in Tel Aviv – in terms of both accommodation and dining. For budget travellers, Florentin lets you get right to the heart of Tel Aviv's creative scene.
Alongside the art galleries, Florentin has a grittier side that lets you sample real Tel Aviv life! Many of the restaurants serve local dishes with modern twists, all offered at budget friendly prices. It also has a burgeoning bar scene where you can party amongst the city's youth.
More Awesome Things to do and see in Florentin
Florentin has some great international food locations – we recommend heading to Mezcal for some fantastic Mexican cuisine

Florentin 10 is the premiere speciality coffee location in the neighborhood – grab a cup and socialise with the locals

Shuk Levinsky is a local market offering fresh produce, street food and local arts and crafts from around the city

If you want a great breakfast, head to Casbah where you can sample some fantastic Israeli cuisine at great prices

24 Rupee is another excellent international restaurant – they have a fantastic range of Indian foods and are great for budget visitors
Best Air BnB in Florentin
Sparkling clean as well as warm and homey, you may not be able to put your finger on it, but this BnB is sure to have you sighing with the feeling of coming home. With its cozy design and beds, you are sure to be wanting to extend your holiday for a few days!
Best Hostel Florentin
Operated by Israeli Hostels, Florentine Backpackers has a fantastic reputation thanks to the great standards of service! They provide a complimentary breakfast, as well as a cheap dinner where you pay what you can afford. They also offer tours of Jaffa and the Florentin district, and regular social events.
Best Budget Hotel in Florentin
Another great apartment in Tel Aviv, Inspirational Apartment is very well priced thanks to the area it is located in! It comes with free high speed WiFi throughout, as well as an ultra-modern kitchen with all of the appliances you could possibly need. The owners also operate a discounted bike rental service.
Best Luxury Hotel in Florentin
If you want to splurge out a bit more, elPilar is a four star apartment right in the heart of the area! Whilst definitely a luxury option, it is still priced a lot more reasonably than the lavish hotels elsewhere in the city. There is a large terrace where you can unwind, and air conditioning throughout.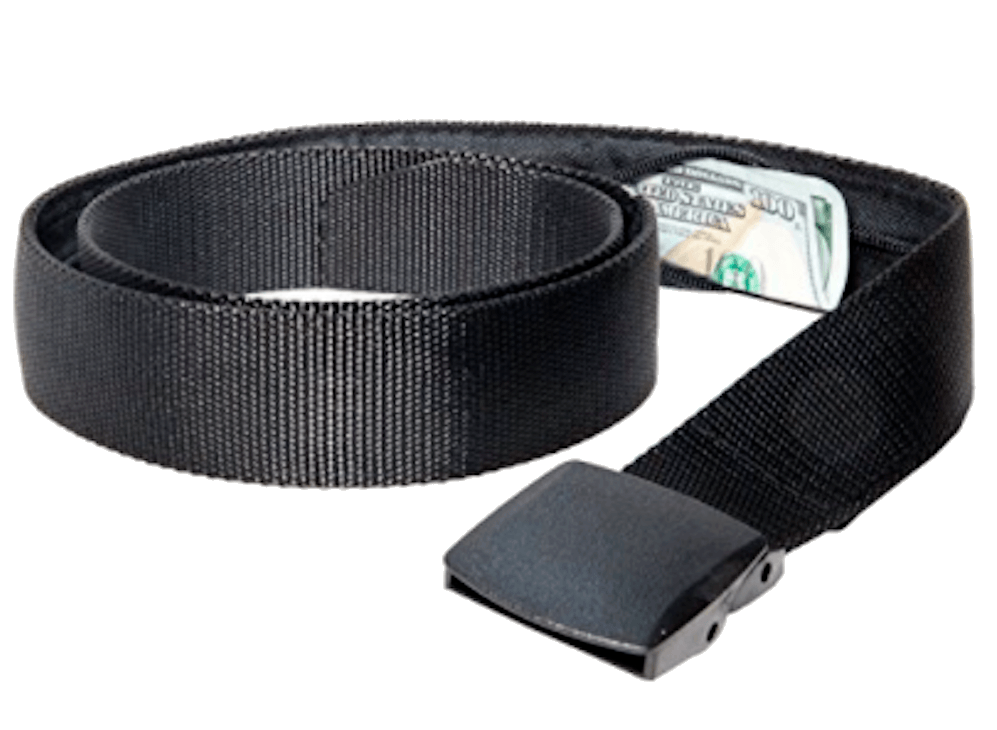 If you are traveling you should ALWAYS have emergency cash hidden on you! Security belts are great because they are affordable and can fit a ton of stuff in them (great for peace of mind!). Check out our favorite travel belt!
Neighborhood #6 – Old North
 Best neighborhood in Tel Aviv for couples!
COOLEST thing to do in Old North – head straight to the beaches to enjoy the sun, sand and fantastic facilities
BEST place to visit in Old North – Park Hayarkon is the largest park in the city, and the perfect getaway from the bustling city crowds
Whilst the Old North isn't a particularly touristy district, it is popular with English speaking expats meaning you can easily communicate with the locals in this part of town! The residential vibe creates a friendly neighborhood that has a more peaceful ambience than neighboring districts. This makes it the perfect spot for a romantic getaway to Tel Aviv!
By far the main attraction is the beaches! Whilst the stretch of beach in the city centre is packed with tourists, the northern parts are a little bit quieter but still benefit from excellent facilities. There are also some great parks and shopping destinations in the Old North.
More Awesome Things to do and see in Old North
Independence Park is another great green space in the area – a little more secluded than Hayarkon, it's also closer to the beach

The Tel Aviv Port is a large shopping centre, right next to the docks, where you can enjoy international brands and local outlets

Speaking of the port, there are a few cruise operators here that provide day and weekend tours along the coast and even as far as Cyprus

Whilst this area is not big on restaurants, 211 provides a great start to date night with a fantastic selection of cocktails

Cafe Jeremiah, on the other hand, is best reserved for the morning where you can try out a hearty Israeli breakfast
Best Air BnB in Old North
This is your oasis in the middle of Tel Aviv. Complete with its very own garden, this home adopts a minimalist style and bright atmosphere perfect for relaxing in after a long day of exploring. With loads of things to do nearby, you could not ask for a better location!
Best Hostel Old North
Sat on the boundary between Old North and the city centre, RED gives you easy access to the main attractions whilst still providing a peaceful location to rest after a day of exploring! Guests are given access to a rooftop terrace where they can enjoy views across the city and towards the Mediterranean.
Best Budget Hotel in Old North
Arbel Suites Hotel is the perfect accommodation choice if you want to be on the doorstep of Tel Aviv's main shopping district! Despite being a budget friendly choice, it also comes with fantastic facilities – including bike hire and a complimentary breakfast at a local cafe nearby. Guests can book rooms or apartments.
Best Luxury Hotel in Old North
The Carlton name is synonymous with luxury hotels, and their Tel Aviv accommodation is located right next to the beach! This is the perfect retreat for a couple heading to the city on a romantic getaway. The pool terrace has unspoiled views across the Mediterreanean and fantastic facilities.
Neighborhood #7 – Shapira
 Best neighborhood in Tel Aviv for creatives!
COOLEST thing to do in Shapira – walk around the many independent art galleries that make up the Shapira neighborhood
BEST place to visit in Shapira – BINA Ganei Tiva is a community green space with a farm and botanic garden
Whilst Florentin is the neighborhood typically touted as the best for creatives, Shapira is a truly special part of the city for those with a large sense of adventure! Though a little rough around the edges, there are a lot of locally owned art galleries, restaurants and community projects waiting to be discovered in Shapira.
In particular, this is a haven for progressive politics in the city – with many of the art galleries boasting their own social purpose! If you want to learn more about some of the country's most radical movements, head to Shapira.
More Awesome Things to do and see in Shapira
Artspace Tel Aviv is a large art gallery dedicated to showing contemporary art from local creatives, as well as examples of street art

Hanan Margilan is perhaps the only place in the city to visit if you want to sample authentic Bukharan cuisine – a formerly Jewish area of Uzbekistan

The Red House functions as an art gallery throughout the year, but has so much more to offer – including live performances and workshops

Shapira is a melting pot of ethnicities, so there are plenty of excellent multicultural restaurants – head to Xing Long for great Chinese food
Best Air BnB in Shapira
Giving you all the luxurious of a hotel but the charm of a BnB, this cute studio apartment in Tel Aviv will make for the perfect home away from home! With an onsite gym and restaurants nearby, you will feel just like a local living in the big city!
Best Hostel Shapira
The closest hostel to Shapira, Overstay TLV also gives you easy access to Jaffa and Florentin! They provide a complimentary breakfast with basic items, as well as high speed WiFi in every room and common space. During the summer there is a pool area open to all guests, and they operate tours year round.
Have some time? Get out of the city with these epic day trips from Tel Aviv!
Best Budget Hotel in Shapira
Dawn & Sun is a laid back studio on the outskirts of the Shapira neighborhood. As an up and coming area there aren't many hotels in Shapira, but this is a fantastic apartment for those sticking to a tight budget! All of their apartments come with balconies, as well as basic kitchenettes.
Best Luxury Hotel in Shapira
For those that want to splurge, this penthouse truly is the pinnacle of luxury in South Tel Aviv. It has free high speed WiFi throughout as well as private parking facilities. There is a large balcony surrounding the apartment that has a dining area, sun loungers and even a private hot tub!
Final Thoughts on Where to Stay in Tel Aviv?
Tel Aviv is a vibrant and bustling city along the Mediterranean coast that showcases the best of everything Israel has to offer! With beaches stretching along the entire edge of the city, decadent restaurants around every corner and busy shopping districts there's truly something for everyone.
For best neighborhood we are going to have to go with the Yemenite Quarter! Not only is it the best location wise, it also offers a good cross-section of all the best aspects of the city in one place.
That being said, this tourist haven is packed with intriguing areas waiting to be discovered. We hope this guide has helped you plan your itinerary.
Have we missed anything? Let us know in the comments!
***Disclaimer*** Some of the links in this post are affiliate links. This means that if you book your accommodation through the site, One Weird Globe will earn a small commission at no extra cost to you. Your support helps me keep the site going :)
Latest posts by Clair Ricketts
(see all)