Chiang Mai is packed with excitement and intrigue. It has everything from delicious food and cheap drinks to wild nightlife and historic sights. And, all of that comes at a very reasonable price! In short, Chiang Mai is a paradise for budget backpackers and digital nomads.
What if you want to explore beyond the city limits but you aren't sure where to go? Fear not! That's why we've written this guide to the best day trips from Chiang Mai.
Compiled by our expert travel guides, this list was written with YOU in mind! It will help you find the best destination for day trips based on your interests. Whether you want an outdoor adventure, an animal encounter, or a truly unique experience – we've got you covered!
Here are the 17 best day trips from Chiang Mai, Thailand.
Editor's note – Check out our 15 best hostels in Chiang Mai and find somewhere to stay that suits your style!
Quick Answer: Best Day Trips from Chiang Mai
Best Places to Stay in Chiang Mai
The Northern Thai city of Chiang Mai has a lot going for it. Much more laid back and relaxed than Bangkok, the surrounding area is full of amazing adventures which are perfect for day trips. While Chiang Mai has a ton of accommodation, not all of them are up to scratch and it can be hard to decide which one is the best for your trip.
• Best Hostel in Chiang Mai •
Inside the old city walls
Chiang Mai has got its fair share of places to stay, but this has to be one of the best hostels in the city. Not only is it all new and modern, there's also a ton of space to hang out in. The location is right near the night markets and the best street food stalls, too.
• Best Budget Hotel in Chiang Mai •
With its pretty epic swimming pool surrounded by lush gardens paired with polished rooms, it's honestly hard to believe how affordable this hotel is. The location is pretty great, set between two main temples and close to the night markets. There's also some restaurants and bars nearby.
Editor's Note: You can have a great time in Chiang Mai staying at one of the top party hostels!
• Best Luxury Hotel in Chiang Mai •
You cannot get more chilled out than this luxury hotel. Seriously. The riverside location makes for a relaxed vibe and there's a spa to spend time indulging in, too. Plus the hotel has no less than three dining options and a cocktail bar! Rooms here are a mix of traditional Thai aesthetics and modern comfort.
#1 Best Day Trip from Chiang Mai –Lamphun
Cheap Day Trips from Chiang Mai
A quick and easy day trip
Lots of temples and historic sights
Amazing and authentic Thai food
Located just 26 kilometres from Chiang Mai is Lamphun. A small city in the Northern Riverways Valley, Lamphun is known for its enchanting ambience, ancient sites and incredible natural scenery.
Lamphun is known as the "City of Arts and Culture". This small northern Thai city is home to a great number of historic temples and monuments, including Phra Nang Chamthewi Statue, Kruba Sri Wichai Monument Lamphun, and Wat Phra That Hariphunchai. It has a small and compact centre, which is easy and safe to explore on foot. This is also where you'll find fast, cheap and delicious restaurants that offer up authentic Thai fare.
Looking for that perfect shot for the 'gram? Head to Rubber Tree Road, a stretch of street that is lined with more than 2,000 lush and towering rubber trees.
The Best Travel Backpack EVER MADE!?!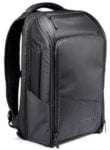 We are obsessed with backpacks – we've tried them all! And our favourite carry on backpack in the WORLD is the Nomatic Travel Backpack. This backpack has revolutionized the backpack industry and will change the way you travel forever :) Check it out here!
Spicy food
Distinct atmosphere
Exquisite sightseeing
At three-and-a-half hours, Chiang Rai is a pretty epic day trip from Chiang Mai. But trust us when we say it's worth it. This northern Thai city has a cosmopolitan flair, exquisite temples and a delicious food scene.
One of the top attractions in Chiang Rai is the incredible White Temple, Wat Rong Khun. Built in the 20th-century, the White Temple is a unique modern temple. It has stunning and intricate details, ornate decorations and delightful grounds to explore. The White Temple has small halls, a museum and a reception pavilion. Additionally, there are galleries showcasing the paintings of Chaloemchai Khositphiphat.
Love to eat? Head to Chiang Rai's Night Bazaar where you can sip, sample and taste amazing, authentic and spicy dishes from all over the world. With more than 50 food stalls, you'll be spoiled for choice!
P.S. – Save a bit of cash in Thailand with our EPIC guide to the best hostels in Ko Phi Phi!
Stunning natural scenery
Great for hiking enthusiasts
Home to the highest mountain in Thailand
Doi Inthanon National Park is not only a cheap day trip from Chiang Mai, but it's a great day trip by car. Located just an hour-and-a-half outside of the city, Doi Inthanon National Park is a lush forest packed with natural attractions, stunning waterfalls, towering peaks and incredible hiking trails.
This park is famously home to the highest mountain in Thailand. Doi Inthanon stands 2,565 meters tall and is topped with temples. Intrepid travellers who make their way to the top will be rewarded with incredible views out over the land.
But there's more to Doi Inthanon National Park than peaks and valleys. The park is also home to five incredible waterfalls. Sirithan Waterfall is one of the most spectacular. Its waters flow down from a cliff that is 50 meters from its base, cascading down into two layers before flowing into the Mae Ping River.
See the hidden gems of Chiang Mai! With the best tours and sights in Chiang Mai!
A serene retreat in bustling Chiang Mai
Easy to get to
Beautiful countryside
Hidden on the outskirts of dynamic and animated Chiang Mai is the serene and tranquil Wat Umong temple.
Built in the 13th-century, Wat Umong Suan Puthatham is located on the side of the Suthep Mountains. The entire complex covers 15 acres of wooded grounds and is home to a myriad of plants, trees and animals, including turtles, fish and ducks.
Also dotted throughout the grounds are a series of "talking trees" which have words of wisdom written on them in both Thai and English.
What makes Wat Umong unique from other complexes is the vast system of ancient tunnels that run beneath it. Supposedly built to keep wandering monks from getting lost, the tunnels are painted with bush scenes to mimic the natural landscape. There are also signs and proverbs on the footpaths that lead to the small lakes and ponds.
Thailand is alive! And you'll find these full moon party hostels have some of the best events around!
Remote hills and rainforest
A MUST for nature lovers
Experience a traditional Karen hill tribe village
In just 55 minutes, you can leave Chiang Mai behind for the lush green forests of the Mae Sa Valley. This spectacular valley is where you'll find hiking trails, remote hills, and stunning attractions.
Start your day by heading into the hills and taking a short but beautiful five-kilometre hike. This gradual climb will see you exploring deep into the jungle, passing traditional houses and small Karen hill tribe villages. Interact with locals and observe their daily lives before heading back to the base of the hills.
For thrill seekers and adventure travellers, the Mae Sa Valley is packed with activities that will get your heart racing. From bungee jumping, zip lining, paintballing and ATV driving, there's no shortage of ways to get your adrenaline pumping.
Staying Safe in Chiang Mai
While Chiang Mai is super safe, no matter where you are traveling, you NEED to have great travel insurance. We have personally tested TONS of travel insurance companies, and World Nomads is our favorite (and most affordable!).
Fill out the form below to get a quote so you can have a stress-free time traveling around Thailand!
#6 –Thaton
Romantic Day Trips from Chiang Mai for Couples
Picturesque views
Relaxing atmosphere
Beautiful riverside location
A few hours north of Chiang Mai is the small village of Thaton. It sits nestled between the Kok River and Thaton Hill and is a great destination for a romantic day trip from Chiang Mai for couples.
The village of Thaton is compact and easy to navigate on food. It features several cafes and restaurants where you can enjoy an authentic meal, coffee, or a sweet treat.
Visitors can also rent bikes and explore the riverside before heading deep into the hills. Here you can visit the stunning and colourful Wat That Ton temple and see the Akha women with their traditional regalia.
For an unforgettable experience, hop aboard a longtail boat and enjoy a relaxing cruise along the Kok River. Along the way, you'll see vibrant villages and stunning nature with the hills and mountains acting as a beautiful backdrop.
End your day by taking a relaxing dip in the nearby hot springs. This natural pool is filled with bubbling hot water and is perfect for resting, relaxing and enjoying the sights.
Once-in-a-lifetime photo opportunity
A MUST for hikers and trekkers
Unbelievable natural scenery
Doi Suthep-Pui National Park covers 265 square kilometres in the Chiang Mai Province. It is part of the Thanon Ton Chai mountain range and is just a 36-minute bus ride from Chiang Mai centre.
The park is home to a great variety of features and attractions, including the beautiful Wat Phra That Doi Suthep temple, a handful of waterfalls, caves, and viewpoints. It is crisscrossed by hiking trails making it a great destination for hikers, trekkers and travellers wishing to camp under the stars.
Animal lovers will enjoy hiking throughout Doi Suthep-Pui. This national park is home to a myriad of creatures including the crocodile salamander, wild boar, Assam macaque, and Malayan porcupine. There are also more than 300 species of birds in the park, like pheasants, eagles and colourful parrots.
A unique adventure
Impressive nature
An underrated attraction
A day trip to the Buatong, or Sticky Waterfalls, is one of the most unique experiences you can have in and around Chiang Mai.
Located less than 90 minutes north of Chiang Mai, the Buatong Waterfall is a limestone waterfall surrounded by lush forests. The cream colour rocks and crystal clear water contrast with the deep green forest, making it an unforgettable sight.
But it's not the look of Buatong Waterfall that makes it so special. It's the fact that you can climb up and walk on the waterfalls with relative ease! Thanks to their composition, the rocks of the Buatong Waterfall are sticky and grippy, which allows visitors to climb all over them.
Feel the cool waters of the falls rush over your feet as you make your way to the top of the hill. Once there, enjoy the incredible views of the forest surrounding you!
Editor's Note – If you are going to stay in Koh Tao, you should check out our article about the best hostels in Koh Tao.
Mineral bath pools
Interesting geysers
Lush jungle surroundings
For an incredible natural experience, take a day trip from Chiang Mai to the Pong Dueat Hot Springs. Here you'll find the largest geyser hot spring in Thailand as well as natural pools where you can warm your feet and enjoy a relaxing soak.
Pong Dueat Pa Pae Hot Spring is a geyser hot spring, and it is without a doubt the park's most famous attraction. Every 30 seconds or so, the geyser shoots a stream of water almost two meters into the air. It's quite a spectacular sight! The water is a whopping 99 degrees Celsius, so be sure to keep a safe distance as you watch this natural wonder.
Looking to relax on your day trip? There are two additional ponds where you can enjoy a restful soak in hot mineral water as you look out at the jungle vista.
Scenic views
Interesting experience
A MUST for tea lovers
A day trip from Chiang Mai to the Araksa Tea Plantation is a relaxing and interesting excursion and a MUST for tea lovers and enthusiasts.
Located on a scenic evergreen hill in the Mae Tang District, the Araksa Tea Plantation – or Garden – produces high-quality black tea named after the largest tea-growing region in India. Here you can enjoy the verdant terrain, learn about the process, get hands-on experience and enjoy a cuppa with a delicious snack.
Start your visit with a tour of the plantation. Here you'll meet the expert tea makers who will share their craft with you. On the tour, you'll learn how to properly pluck, knead and roast the leaves.
When the roasting is done, you can enjoy the fruits of your labour by sampling a delicious cup of tea along with a tasty Thai treat.
Great for intrepid travellers
Amazing landscapes and scenery
A very unique experience
Want to check a new country or two off your bucket list? Head up to the Golden Triangle where the borders of Thailand, Myanmar and Laos meet.
An incredible 5-hour journey by bus, getting to the Golden Triangle is half the fun. En route you'll pass through lush lands, colourful villages and see incredible once-in-a-lifetime sights. As you come into the Golden Triangle area you'll be treated to hilly landscapes and the mighty Mekong and Ruak rivers.
First things first. As soon as you arrive in the Golden Triangle make sure you take a photo of the gate to commemorate your journey. After that, hop on a boat and take a ride across the river to the small island of Don Sao, which is part of Laos. No visa is required so this is a quick and easy way to say you've been to Laos.
A great day out for history buffs and culture vultures
Plenty of interesting attractions
Incredibly natural scenery
Chiang Saen is the oldest city in Thailand, dating back to the 7th century. It was left a ghost town for a hundred years before being repopulated in the early-20th-century. Today, it is a fantastic day trip destination for history buffs and culture vultures.
Many of Chiang Saen's ancient relics can be found within the city walls, including Wat Phra That Chedi Luang, Wat Phra Chao Lan Thong, Wat Pa Sak. The village is also home to the incredible interesting Chiang Saen National Museum, which boasts replicas of the community and shares the history of the town.
Look for a quick bite to eat? Visit the food stalls along the bank of the Mekong River. Here you'll find vendors hocking local delicacies including Bamboo chicken and fish.
Best Day Trips from Chiang Mai with Kids
Fun for the whole family
See magical waterfalls and majestic forests
Closer encounters with animals and monkeys
This is a fun and exciting day trip for all members of your family! Located a 25-minute drive from the centre of Chiang Mai, the Flight of the Gibbon gives you the chance to immerse yourself in the forest. Strap into your harness and enjoy amazing sights as you fly through and above the trees.
Wild gibbons populate the area surrounding the zip line. This is your chance to see monkeys in their natural environment! They are particularly vocal and active in the morning, so get there early for the best chance at seeing these incredible primates.
Hours of fun and excitement
Attractions and activities suitable for all ages and skill levels.
Unbeatable setting
Set in a secluded man-made quarry is the super fun and fantastic Grand Canyon Water Park. Just 20-minutes from Chiang Mai, Grand Canyon Water Park is the perfect destination for families with kids.
Spread out over 33 acres, this colourful and vibrant waterpark features activities and attractions that the whole family will love. It has a giant inflatable floating obstacle course, climbing walls, and slides. No matter their ages, your kids will love running, jumping, laughing and playing on these large inflatable rafts.
Great for outdoorsy types
Impressive scenery
Welcoming local atmosphere
Chiang Dao sits on the green slopes of the Doi Chiang Dao Mountain. This limestone peak stretches nearly 2,200 meters up into the clouds and provides visitors with incredible views of the valleys below.
Chiang Dao Cave is the area's best-known attraction. It consists of 12 kilometres of caves and caverns that are filled with natural stalagmites and stalactites. Within you'll also find images of Buddha and other local art.
When you're ready to relax, head to the hot springs. A number of small concrete basins fed with hot water, here you can soothe your muscles and enjoy a soak surrounded by nature.
A relaxing destination
An abundance of natural resources
Charming ancient temple
Mae Kampong is a small village hidden in the lush and emerald jungle approximately 50 kilometres north of Chiang Mai. Here you and your family can enjoy a break from the hustle and bustle of Chiang Mai and experience a slice of authentic village life.
Wat Mae Kampong – or the Kanta Prueksa Temple – is the only temple in the village. It sits in the middle of a pond and is constructed from wood. The gable and roof feature stunning carvings and the temple's rich colours stand out amongst the lush forests.
At the far end of the village in the Mae Kampong Waterfall. It consists of seven separate tiers of waterfalls that flow from a natural stream through the jungle.
An incredible and unique experience
Meet and greet with one of your favourite animals
Learn about maintaining elephant health
Get up close and personal with these incredible creatures at the Lanna Kingdom Elephant Sanctuary.
Located a one-hour drive from the city centre, the Lanna Kingdom Elephant Sanctuary provides a home to rescued elephants.
Upon arrival, you'll walk to where the elephants are frolicking and with the help of a knowledgeable guide, you'll check on their health. Following that, you'll prepare and feed them a healthy snack.
Enjoy walking, feeding and even bathing the elephants in this lush and serene environment.
Animal tourism is a bit of a hot-button issue at the moment. There are many establishments that don't deliver on their promises or treat their animals well. That's why we recommend Lanna Kingdom Elephant Sanctuary. They provide an ethical and enjoyable experience that is cruelty-free.
Further reading – Check out the top hostels in Pai, Thailand!
Final Thoughts on the Best Day Trips from Chiang Mai
Ancient cities, historic temples, incredible scenery and amazing food, the villages and town's surrounding Chiang Mai are just as exciting as the city itself.
In this guide, we've highlighted the 17 best day trips from Chiang Mai. No matter your interests, we've got a day trip destination for you! Whether you're a culture vulture, intrepid traveller, an outdoor adventurer or a frugal foodie, you'll be spoiled for choice in northern Thailand.
Travelling with kids? No problem! From zipline adventures to ethical elephant excursions, there's plenty to see and do that will enchant and enthral travellers of all ages.
Have we missed anything? Let us know in the comment below.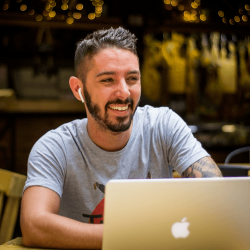 Latest posts by Aaron Radcliffe
(see all)