Perth is by far the biggest city in Western Australia, so it makes sense that it's the regional capital! Perth has plenty to offer tourists and travellers whatever their interests. If culture is your thing, get yourself down to the Perth Cultural Centre, where you'll find opera companies and the state ballet. Art lovers shouldn't miss a trip to the Art Gallery of Western Australia.
Of course, Perth's location is where the Swan River meets the Southern Australian coast so there are some great river cruising, surfing, and beach opportunities too! A few days will be enough to see the major city sights, before you might want to head out into the beautiful natural surroundings. So, I've compiled a list of the best day trips near Perth to help you do exactly that!
Quick Answer: Best Day Trips from Perth
Best Places to Stay in Perth
In a big city like Perth, it can be a bit overwhelming when it comes to finding a place to stay as there's just so much choice! To help you out, I've put together this quick list of three great accommodation options in town. Hopefully, one of them will perfectly match your budget and travel style!
• Best Hostel in Perth •
Friendly and family run hostel with 25 years of experience!
The best hostel in Perth with lots of great opportunities to make new friends and get to know people – perfect if you're travelling solo. Hang out in the al-fresco garden with a drink or enjoy the BBQ. If it's raining, head to the cool common room which is equipped with Netflix!
Editor's Note: You can have a great time in Australia staying at one of the top party hostels!
• Best Budget Hotel in Perth •
Just minutes away from some of Perth's best museums!
This three-star hotel offers some of the best-priced rooms in the heart of Perth. You're just five minutes from the Western Australia Museum and the Art Gallery of Western Australia. You can enjoy views of the city, as well as the on-site restaurant!
Have an early flight? Book a hostel near Perth AIRPORT to have a stress-free morning!
• Best Luxury Hotel in Perth •
Five-star hotel in the heart of Perth's CBD
Undoubtedly one of the best overall hotels in Perth, the luxurious InterContinental has plenty to offer the moneyed traveller. There are several on-site dining options, as well as a trendy bar that serves sublime cocktails made by an expert mixologist.
Best Day Trip from Perth by Train
One of the easiest and most convenient day trips by train from Perth CBD
See a town on a natural island between the Swan and Helena Rivers
Combine a day trip in this lovely town with a visit to the Swan Valley
You'll notice later on that a lot of the best day trips on this list have much easier access for drivers than public transport users. However, after much careful deliberation, we found this great little spot east of Perth which is the perfect spot to take a train for the day!
Established in the early 19th century because the land around Perth was not suitable for growing food, this area offered a place with fertile soil and the ability to produce food for the city. Nowadays, you can admire the colonial architecture that house lots of quaint and cosy little cafes and artisan shops. You'll also find WA's oldest pub in Guildford – the Rose and Crown!
Editor's Tip: make friends by staying at a cool hostel in Sydney!
Best Romantic Day Trip from Perth for Couples
Take the food and wine trail in Western Australia's oldest wine growing region
Cycle or walk the exciting trails that you can find throughout the park
Get up close and personal with local wildlife like kangaroos and wallabies
The Swan Valley is the perfect spot for foodies and wine lovers and it's a great place to take a day trip from Perth with your other half. The Swan Valley food and wine trail is a 32km loop with over 150 attractions on the way, so you will find no trouble finding somewhere to stop for a romantic lunch or dinner!
There's more to the park than just artisan food and wine though – it's also a great spot for walkers, cyclists, and wildlife enthusiasts – if you're lucky you'll get to meet kangaroos and koalas!
We'd recommend taking a tour (like the one below) or public transport for this day trip so that you can enjoy what's on offer from the wineries and distilleries throughout the Swan Valley.
The Best Travel Backpack EVER MADE!?!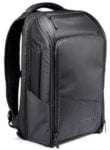 We are obsessed with backpacks – we've tried them all! And our favourite carry on backpack in the WORLD is the Nomatic Travel Backpack. This backpack has revolutionized the backpack industry and will change the way you travel forever :) Check it out here!
Best Day Trip from Perth by Car
Be astonished by one of Australia's most striking natural monuments – Wave Rock
See just how isolated the city of Perth is in the huge desert!
Learn more about aboriginal culture
Wave Rock is exactly what it sounds like, a 15-meter high rock that has been frozen at the point where a wave is about to crash. It's a natural monument like no other, and although it's further out than most day trips on this list, you certainly won't regret setting some time aside for this. Around this area, you can also visit the Hippo's Yawn, Mulka's Cave, and the pre-Cambrian granite domes of the Mumps.
As it's four hours to drive to Wave Rock and another four back if you're feeling a little nervous that you'll get tired on the unfamiliar roads – here's a great tour where you'll get to visit the rock and learn more about aboriginal culture!
Before your trip, find out about Melbourne's best hostels!
Best Day Trip from Perth with Kids
Cycle around the island's 63 beaches and 20 bays without any disturbance from cars
Come face to face with the cute resident quokkas – said to be the happiest animal on earth!
One of the most popular weekend trips for locals – so you know it must be good!
Rottnest Island gets its name from a Dutch explorer mistaking the island's cute little quokkas for rats in the late 17th century. The quokka is a marsupial which is also known as the happiest animal on earth, and you can't leave Rottnest Island without getting a selfie with one of these cute little critters! And kids are sure to love them.
Another reason that this is a great place to come with kids is that it's very safe. You won't find any cars on Rottnest Island making it the perfect place to explore either by bicycle or on foot. And there's a lot to explore – more than 63 beaches, bays, and lighthouses are peppered across this tranquil paradise!
Haven't Booked for Byron Bay? Read up on our favorite hostels in Byron Bay (for any budget)!
Best Cheap Day Trip from Perth
Just 30 minutes from Perth's CBD
Discover maritime and convict history at the first settlement on the Swan River
Visit Fremantle Prison, the state's only UNESCO World Heritage site
Known as 'Freo' by the locals, Fremantle is the perfect place for a cheap day trip from Perth as you'll be spending minimal costs on travel. However, there are a number of reasons to visit besides its convenience and cheapness! It was the first settlement on the Swan River, dating all the way back to 1829, so history buffs will be right at home here!
Marvel at the Italian inspired architecture of the town hall and learn about the town's sailing history at the Western Australian Maritime Museum. If you're interested in sailing, also go check out The Shipwreck Galleries at the Western Australian Museum. Of course, don't miss the UNESCO World Heritage site of Fremantle Prison too!
If you want to educate yourself about the town while you're walking around, then check out this cool tour below.
Australia is amazing! And the best hostels in Perth will blow you away!
Staying Safe in Perth
While Perth is super safe, no matter where you are traveling, you NEED to have great travel insurance. We have personally tested TONS of travel insurance companies, and World Nomads is our favorite (and most affordable!).
Fill out the form below to get a quote so you can have a stress-free time traveling around Australia!
A must do for nature lovers
Take a boat cruise to get up close and personal with Australian sea lions and pods of dolphins
Paddle through the Marine Park's crystal-clear waters on a kayak tour
Visit penguin island to see the world's smallest penguins
About 50km south of Perth, you'll find Rockingham and the Shoalwater Islands Marine Park. Unsurprisingly from the name, this place is packed full of marine life just waiting to be discovered. In fact, here you can swim, paddleboard, and kayak with shoals of dolphins for a totally magical and unforgettable experience! If you want to stay dry, you can, of course, take a cruise on a glass-bottomed boat – you'll be amazed at what lurks beneath!
You can also see Australian sea lions here and visit one of the islands. Seal Island and Bird Island are pretty popular, but even more so is Penguin Island. Head there at 12.30, 2.30, or 4.30 to see a feeding!
Sydney is alive! And you'll find these party hostels have some of the best events around!
Recommended trip for wildlife spotters
Take one of the hiking trails that fans out from the park lake and try to spot wildlife
A great spot for birdwatching – home to rainbow lorikeets, fairy wrens, and black cockatoos
Visit the astounding Pinnacles – unusual rock formations out in the desert
A perfect day trip for the whole family – especially if you want to search for wildlife. Not only can you see a number of species of birds, but if you keep your eyes peeled you might just see a cuddly koala up in the treetops or a kangaroo hopping around. You're certainly giving yourself a great chance of this if you take one of the park's easy and tranquil hiking trails.
You can incorporate visiting the Pinnacles into a day trip to Yanchep National Park too (although it's definitely worth a day trip on its own). The golden sands and red rock formations make for a photographer's heaven, especially if you manage to catch it with an emu or a kangaroo passing through!
Looking for the Party? We've got you covered with our guide to the best party hostels in Melbourne!
Sandboarders will LOVE this day trip
Tick an activity off your bucket list and try sandboarding
Take a laidback beach trip
Get views of the ocean from one of the best beer gardens in the whole of Australia
Lancelin is a bit of a hidden gem, so if you go there the chances are you won't have to cope with hordes of tourists as you might in other places on our list! Lancelin is home to the biggest white sand dunes in Australia, and it's the perfect place to throw yourself down them attached to a piece of formica! Don't worry if you've never tried sandboarding before, it's not hard to learn the basics.
If that sounds a little bit too active and scary, then maybe some beach time is in order. Lancelin boasts chilled out and laid-back beaches where you can top up your tan or take a dip in the ocean. Round off your day with a pint and a view of the ocean at the Endeavour Tavern, recommended as one of the top beer gardens in Australia.
#9 – Serpentine Falls National Park
Recommended trip for swimmers!
Enjoy a picnic on the grass as grey kangaroos hop by
Take one of the many walking trails and embark on a proper Aussie bushwalk
Head here on a weekday for a swim – as it can get pretty crowded on weekends!
Yes, one of the big downsides to sea swimming in Australia is you never know when a shark is going to pop up. No risk of that here at Serpentine Falls! The only potential problem is that it'll be a bit busy, as this is one of the easiest and most popular getaway for Perth's locals – it's just one hour away from the CBD!
It's not all about the swimming though – Serpentine National Park has some great hiking trails and bushwalks. Two of the most popular are the Falls Walk Trail or the Kitty's Gorge Walking Track – both of which can also get busy during peak times!
Editor's Tip: Beat the crowds by booking a hostel near Sydney Airport and getting out for a morning tour!
#10 – Araluen Botanic Park
Cool get away for retirees
Visit the most beautiful secret garden in the state of Western Australia
Head to the park during one of its events – such as Australia's hottest chilli competition!
Enjoy the impressive collection of camellias, tea roses, and tulips
Just 35km southeast of Perth's CBD, you'll find this serene and tranquil place – Araluen Botanic Park. It has almost 60 hectares of gardens which host both native and exotic plants. Most popular are the springtime tulips, and in fact, the Botanic Park holds a festival each year to celebrate their arrival!
An even more adventurous festival that takes place here is Australia's hottest chilli festival, and we recommend staying firmly as a spectator for this one – unless you're really brave! There are also Easter Egg hunts and themed activities throughout the year, so it's a great place to bring the kids! Araluen Botanic Park is open every single day of the year!
A very cool and hip spot
One of the best-loved city escapes from Perth
Try surfing in the crystal clear waters or sunbathe on golden sand beaches
Take the seaside walking trail up to the Cape Leeuwin Lighthouse
The Margaret River has so much to offer it's no surprise at all that loads of Perth's locals pack the car and make the three hour journey here to spend a summer break. However, if you've just got a day to spare, you can do a whistle-stop tour and see the best that this cool and exciting place has to offer!
As well as catching a break in the waves for surfing, you can kayak, rock climb, whale watch, fish, and mountain bike, and many more activities too. It's the perfect spot for an adventurous traveller! If all that wasn't enough, it's also a top foodie destination, with artisanal produce such as fresh cheese, seafood, and fruit and vegetables all used in the local restaurants!
Need specifics? We also have our favorite hostels near Central Station Sydney!
Recommended day trip for families
Convenient day trip just half an hour from the city centre
See all the quintessentially Aussie wildlife here – including kangaroos, koalas, and wombats
Enjoy a sheep shearing or whip cracking demonstration!
This is the perfect day out for the family, as young and old wildlife lovers alike will love this great little spot that's home to some of Australia's best-known native species. Not only are there kangaroos and koalas, but you can also get up close and personal with lesser spotted echidnas and cheeky kookaburras. You can also feed the animals here before visiting Molly's Farm, another part of the site.
It's not all about seeing animals and getting close to them though, there are some great shows at this place too. Always wanted to learn how to shear a sheep or crack a whip? Well, there's no better place to learn as Caversham Wildlife Park has daily shows for both of these unusual skills!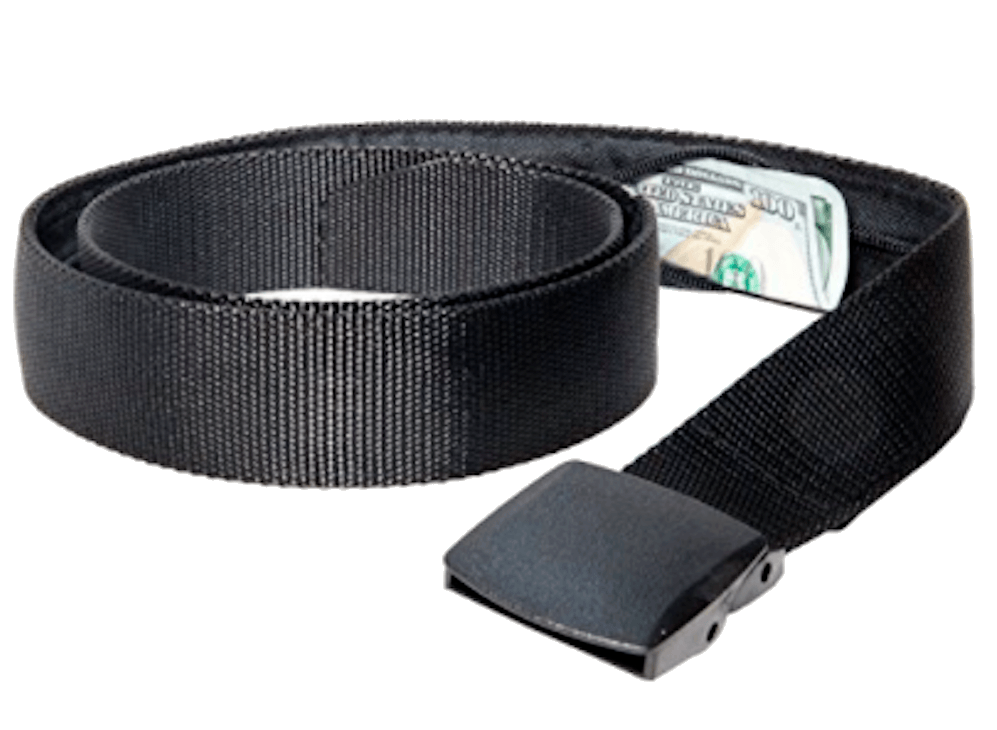 If you are traveling you should ALWAYS have emergency cash hidden on you! Security belts are great because they are affordable and can fit a ton of stuff in them (great for peace of mind!). Check out our favorite travel belt!
Visit the home of some of the world's oldest living organisms
Walk along the boardwalk above these thrombolites – which look like smooth rocks
Head to Mandurah or Banbury for a spot of lunch or dinner
Thrombolites are some of the oldest living organisms on the planet and are so small it's impossible for the human eye to see them. However, when lots of them are close together they can be seen in the rock like structures around the edge of Lake Clifton.
To protect the thrombolites from damage, a boardwalk has been built above the lake on which you can enjoy a leisurely stroll. The lake doesn't offer water sports or anything like that, but seeing such ancient organisms is more than enough reason to visit this cool place!
It's easy to incorporate Lake Clifton into a day trip with the nearby towns of Mandurah and Banbury.
Enjoy your stay in Melbourne! Check out our guide for what to do in Melbourne while you're there!
Take a hot air balloon ride and see the Avon Valley from above
Stop in the unique spot of New Norcia – Australia's only Monastic town
Sample the village delights of Abbey ale, artisan breads, and nutcakes
You can get from Perth CBD to the Avon Valley in under two hours by car, in which there are seven localities all awaiting your visit. Townships such as York are a lovely place to stop off for a coffee or a light lunch, while all have walking trails on their doorstep which will open up to pretty landscapes punctuated with wildflowers.
If you only have time to go to one town in the Avon Valley, make it New Norcia. Even if you're not religious, it's still a pretty special sight to see Australia's only monastic town, which was established by Benedictine Monks! To support the town's economy, treat yourself to some artisan breads, nut cake, or enjoy the town's Abbey Ale, aged in the monastery's cellars!
Get a professional guide in Brisbane! These tours in Brisbane are absolutely INCREDIBLE!
Great for a quiet get away
Take a stroll down the 1.1 miles long jetty – the longest wooden pier in the world
Descend the spiral staircase from the pier to the underwater observatory
Look out for migrating whales from September to December
Busselton's claim to fame is its jetty – which is the longest wooden pier in the world. If you don't feel like walking the whole 1.1-mile length out to sea, you're in luck – there's a cute 50-seater red train that will whisk you to the end comfortably and quickly!
The pier also boasts an underwater observatory where you can look out for tropical fish, sea turtles, and even dolphins! Between the months of September and December, keep your eyes peeled for migrating whales off the coast too.
If you really like the sound of what we've said so far, check out the cool underwater observatory tour below.
Conclusion to the Best Day Trips from Perth
So, that concludes our list of the best day trips from Perth. I hope that you've found this guy informative and useful when it comes to planning your day trips from the Western Australian capital. There is plenty to do in the city, of course, but it would be a shame to miss such natural beauty as the Swan Valley, Wave Rock, and the plethora of national parks that are just a stone's throw away from the city!
***Disclaimer*** Some of the links in this post are affiliate links. This means that if you book your accommodation through the site, One Weird Globe will earn a small commission at no extra cost to you. Your support helps me keep the site going :)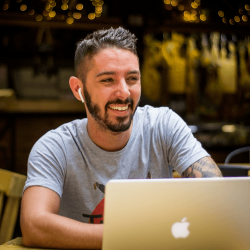 Latest posts by Aaron Radcliffe
(see all)