San Francisco is a vibrant, historic and hilly city which thrives on a fusion of cultures, colourful creativity and liberal lifestyles. It's a city packed full of the most amazing places to eat, interesting enclaves of cool to discover and amazing historical architecture.
This is a destination that many dream of visiting and it's not hard to see why.
With so much to see and do in San Francisco, a trip to this coastal capital of cool would not be complete without exploring the incredible surrounding landscapes.
With our guide to the best day trips from San Francisco, you can explore some of the most amazing national parks or spend the afternoon in quaint seaside towns.
There's something for everyone, from cheap day trips to nearby mountains, to day trips with kids to famous sites.
Get ready because you're going to have the best trip ever…
Editor's note – Check out our 11 best hostels in San Francisco and find a place to stay that suits your style and budget!
Quick Answer: Best Day Trips from San Francisco
Best Places to Stay in San Francisco
If you're going to San Francisco make sure you wear flowers in your hair – and also book yourself a hotel in a top location! This super fun and lively city can get pretty pricey and you don't want to leave yourself high and dry without a good room. Get booking one of our recommended hotels and have the best trip ever.
• Best Hostel in San Francisco •
Yes, this is an award winning hostel and that's for good reason. The best hostel in San Francisco has a low prices and great amenities – they even serve up a free breakfast every morning! Located inside an old 1909 hotel building close to Union Square, it's also in walking distance to the Tenderloin District.
• Best Budget Hotel in San Francisco •
If you don't want to shell out a small fortune on a hotel in San Francisco, this place is your answer. It is clean and comfortable as well as being very centrally located. There's even a shared lounge for guests and bars and restaurant to enjoy on the same street.
• Best Luxury Hotel in San Francisco •
If you're looking for an extra special luxury place to stay in the city, this is the hotel for you. Beautifully designed and immaculately detailed, style and sophistication oozes from every inch of this place. Spread across the top 11 floors of a 48 tower building, the views from the rooms and restaurants are unforgettable.
#1 Best Day Trip from San Francisco –Davis
Day Trips from San Francisco by Train
Quick train ride

University town

Great farmer's market
It's easy to take a day trip from San Francisco by train, so why not take a ride on the Coast Starlight train and make the journey to Davis? Surrounded by wetlands and farms, Davis is a fun university town that's a lot to offer.
The laid-back student city is great for exploring on two wheels, you can rent a bike near the train station and head out to discover the town for yourself.
Davis's downtown district is where most of the action in the city happens; the creative hub is located on a grid of streets that are full of bikes and charming shops. Check out the cool bookshops or try out a spot of wine tasting.
Another nice place to stop off on your tour of the town is Central Park, which is where the weekly farmer's market is held. Get yourself stocked up on seasonal food: this farmer's market is one of the best in the country.
The Best Travel Backpack EVER MADE!?!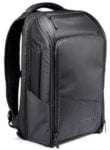 We are obsessed with backpacks – we've tried them all! And our favourite carry on backpack in the WORLD is the Nomatic Travel Backpack. This backpack has revolutionized the backpack industry and will change the way you travel forever :) Check it out here!
#2 – Sacramento
Visit the state capital

Great for coffee lovers

Charming architecture
Combine your holiday in San Francisco with a visit to the capital of California, Sacramento. The trip from the city only takes two and a half hours and is a simple day trip from San Francisco by train.
Head to the Bay Area of Sacramento and spend the day discovering the city on foot. Stroll around Sac to where you can discover the city's thriving coffee shop scene. You can select the kind of coffee you want to try out, from single origin to award-winning roasts. There's a huge amount of offer.
The Downtown area of Sacramento is an intriguing mix of traditional and older architecture so after being energised with caffeine, you can explore J Street with its grand buildings from the beginning of the 20th century.
Make sure you stop off at the Capitol building: its rooms positively drip with an ornate elegance. The Capitol Park outside if free to walk around and it's home to hundreds of varieties of plants. Roundup this easy day trip from San Francisco with a delicious meal in one of the top eateries around the Downtown area and then take the train back to San Fran.
Staying Safe in San Francisco
While San Francisco is super safe, no matter where you are traveling, you NEED to have great travel insurance. We have personally tested TONS of travel insurance companies, and World Nomads is our favorite (and most affordable!).
Fill out the form below to get a quote so you can have a stress-free time traveling around USA!
Romantic Day Trips from San Francisco for Couples
Cycle through the vineyards

Tasty wine

Romantic picnic
Leave the city streets behind and escape on a bike to the countryside on this romantic day trip for couples from San Francisco. Depart San Francisco after breakfast where you'll be taken all the way to the stunning surrounds of wine country.
Start the day how you mean to go on at a tasting at the first winery of the day: don't worry, you'll only have a few samples before you get on a bicycle and pedal your day through the valleys.
A guide will lead the way to the second tasting spot of the day, it's only a few miles between the stops so you shouldn't get too tired out but arrive feeling like you have earned a well-deserved drink.
Try out some more samples that accompany a picnic among the romantic setting of the vineyards. When it's time to get back in the saddle and head to the final tasting of the day, but for those who think that they've had enough of pedalling their way through the vineyards, a shuttle bus is on hand to drive you between stops.
Road trip along the coast

Victorian architecture

Amazing scenery
If you love a road trip to a new place then this is the ideal romantic day trip from San Francisco for you. Be driven along the iconic and scenic Pacific Coast Highway from San Francisco towards magical Monterey peninsula.
The drive will take you through picturesque Pebble Beach where you can pay a visit to the amazing Lone Cypress. Stop along the coast here to soak up the surroundings and snap some pictures of this rugged part of the coastline. Then travel onwards to take in the sites of Monterey city, where you can spend a few hours exploring Cannery Row, or maybe visit Monterey Bay Aquarium.
After enjoying what Monterey has to offer, you can have lunch at the pretty coastal town of Pacific Grove, with is Victorian buildings.
On the interesting journey back to San Fran, you'll be shown the sights of the world-famous Silicon Valley and, if you're lucky, catch a sight of the Seal Rocks out at sea.
Pssst – If you like your California road trips, and have a few days to spare then check out the San Francisco to Death Valley road trip – just remember to bring plenty and plenty and plenty of water!
Explore the coast

Sail on a sailboat

See the city from the water
It's all aboard for this boat trip across 'The Bay' to enjoy everything that's iconic about this coastal city. But this romantic day trip for couples from San Francisco isn't just on any old boat. Instead, you get to set sail on a beautiful sailboat called the Privateer.
The sails will be raised once you're on board and you'll be taken for an amazing journey past Alcatraz and the Angel Island and be in perfect position for superb views of the Bay Bridge.
Speed as fast as the wind will take you along the coast to enjoy the glorious green landscape of Marin and see stunning Sausalito from the sea. You'll even get to sail right up to the Golden Gate Bridge to snap some essential pictures and be truly wowed by the sheer scale of it.
This day trip offers an incredible time onboard the boat – complete with a glass of wine or two to enjoy as you sit back, relax and see the sights.
Day Trips from San Francisco with Kids
Cross the Golden Gate Bridge

Explore a National Forest

See Giant Redwoods
Make your holiday amazing with a day trip from San Francisco with kids to the magical Muir Woods. The National Forest is home to Giant Redwood trees and is an adventurous day out with your family in nature. Everyone will love experiencing the natural calm of being among the old trees and learning about the ecosystem.
You'll be picked up from where you're staying in San Fran and driven over the famous Golden Gate Bridge to the Bay Area where you'll arrive at the forest.
Get time inside the park soaking up the surrounding nature as the trees soar high above your head. Take one of the great hiking routes through the trees and keep an eye out for the animals and insects that live among them.
After you visit to the woods you can continue to the coastal town of Sausalito to enjoy the charming waterfront before heading back to the city.
Get driven through the park

Try out some hiking

See amazing scenery
The Yosemite National Park is famous all over the world as being a place of pristine nature and landscapes that look like they're from another planet. Take the opportunity to spend time in this popular park on a day trip from San Francisco with kids.
Transport to the iconic park will be arranged for you and you won't have to worry about a thing since you'll be driven from your hotel all the way to the park.
The spectacular landscape is an incredible thing to see and your family will get to learn all about glaciers and rock formations as you travel through the stunning Great Central Valley and onwards to the foothills of the Sierra Nevada.
See the Merced River carving its way through the land and hear about how the amazing granite formations have been formed over millennia from glaciers cutting through the mountains.
Of course, you'll have some time to explore some trails and stop off for some memorable photos at various famous beauty spots, such as Yosemite Falls.
If Yosemite's got you excited and you wanted to turn your day trip into a full-blown road trip, there are plenty more amazing places to see in NorCal!
Fun boat trip

Cycle around the island

Great scenery
A quick and simple way to see the surrounding area of San Francisco, this is an easy day trip for families from San Francisco. Take the ferry across the water as you leave the city behind you and make the one-hour crossing to the charming peninsular town of Tiburon.
Spend a busy day in this historic town walking or cycling around the sights with your family. It's a small place to explore so you'll be able to see a lot of it during a day trip from San Francisco.
It's easy to rent a bike from the pier and pedal around the streets at your own pace. There's a network of biking paths that cut along the water's edge and reveal fantastic views from the peninsula.
The main street of Tiburon is a historic time capsule, remaining much the same as it was during the Gold Rush. You can spend time here wandering along Ark Row with its sweet shops and take a break for lunch at one of the charming cafes.
Ocean conservation

Educational

Spot whales and dolphins
Make the most of being by the water and teach your children about life beneath the waves on this top day trip from San Francisco for kids. Monterey Aquarium is an easy bus ride or drive from the city and you will be able to spend the day in an amazing aquarium and seeing a little of the town too.
The aquarium is famous in the US and has a focus of working towards ocean conservation, a visit here would be a great opportunity to learn about various habitats and protecting the ecology of the ocean.
The aquarium is actually the place that inspired Finding Dory which is more than a claim to fame – especially for children who love the film!
Spread across 322,000 square feet, there are some awesome areas to explore here.
Explore Pacific Ocean habitats and be in with the chance of seeing cute sea otters and, if you're lucky you might even be able to spot some other exciting creatures from the viewing deck. Whales and dolphins have often been spotted passing by!
Discover the notorious prison

Educational

See the sites of the Silicon Valley
This is a fantastic day trip from San Francisco for kids, especially if your children are a little older.
On this epic trip you'll get to visit Alcatraz Island and hear all about the history of this mysterious place and its notorious prison.
Take a boat ride to the island, past some iconic landmarks including the ever-present Golden Gate Bridge. You'll get to see the city from the water before docking on Alcatraz and being allowed to walk around the prison.
Spend the next few hours hearing stories from the inmates that once called this infamous prison home. The fascinating experience will be one to remember and keep you and your family engaged.
If you want to, you can add to this day trip from San Francisco by taking your children the next day to see the Silicon Valley. You'll be driven all the way to the home of tech entrepreneurs and see for yourselves the world-famous Apple headquarters.
Fans of technology will love talking a visit to the Computer History Museum and then hitting up Google's gift shop, no less. You can even take a selfie at the Facebook head office before heading back to the city.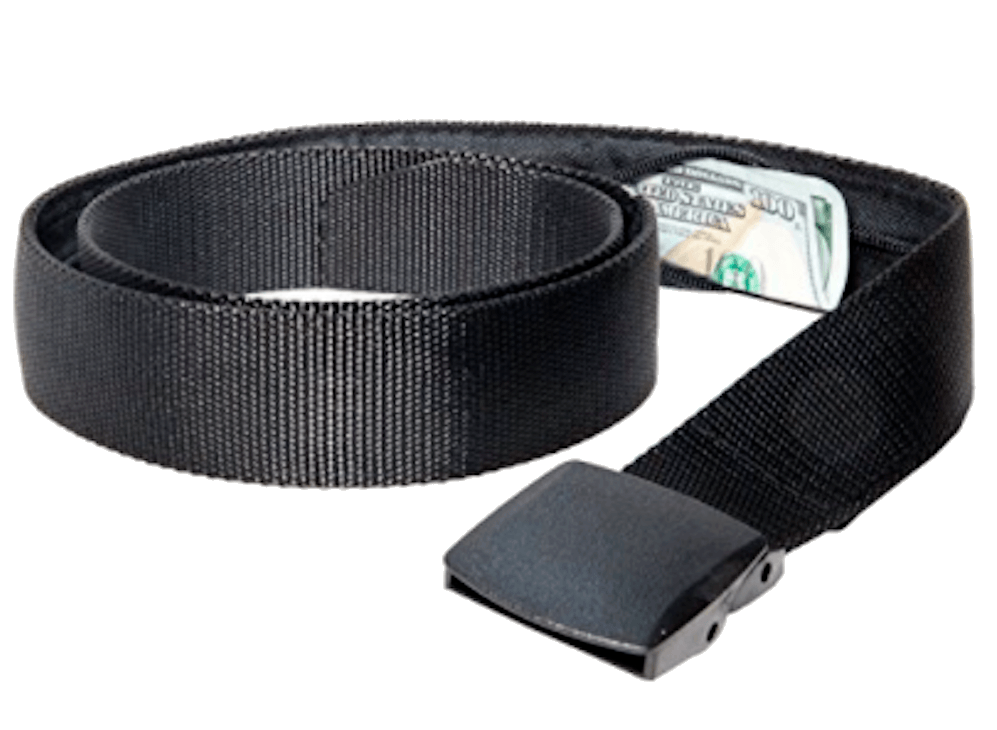 If you are traveling you should ALWAYS have emergency cash hidden on you! Security belts are great because they are affordable and can fit a ton of stuff in them (great for peace of mind!). Check out our favorite travel belt!
#11 –Mount Diablo State Park
Best Cheap Day Trips from San Francisco
Great hiking

Amazing Views

Easy journey from the city
If you really fancy getting outdoors amongst nature and feeling the burn of a hike, then this is a great cheap day trip from San Francisco for you.
The journey to the park is easy on public transport and takes around 45 minutes to get there. Pack yourself a lunch, bring plenty of water and sun protection and head off on the hike towards to top of the mountain.
The route to the summit takes just over six hours but takes in sweeping views across the water along the way and your efforts will be more than rewarded once you reach the top.
At the peak of Mount Diablo, you'll be able to catch your breath while you're treated to panoramic views of the beautiful Bay Area. You might even be able to catch sight of the gleaming Golden Gate Bridge if the weather is good.
For those you don't fancy the hike, it's possible to drive to the top and still get amazing views on the way up. Make sure to reward yourself when your back on the ground with some of the delicious food served up around the park before making the trip back across the water to the city.
#12 – Bodega Bay
Great for movie fans

Beautiful beaches

Great fishing spots
Make the most of being surrounded by some amazing natural landscapes and take a cheap day trip from San Francisco to Bodega Bay. From the city, you can take the bus or drive all the way and be treated by scenic views along the coast past sleepy fishing towns.
Apart from being known for its beaches, Bodega Bay is a great place to explore for fans of Hollywood movies. It's the location for Alfred Hitchcock's famous thriller, The Birds, as well as the well-loved movie The Goonies.
If you're a fan of fishing you can while away a few hours trying to catch your dinner along the water's edge to hire a kayak and explore the waterfront of this dramatic coast.
The area is popular with locals from the Bay Area who head here on the weekend which means there are some great places to get a bite to eat too, including fish and chips!
Amazing bargains

Lots of designer buys

Fun day trip
Top up your wardrobe with the best designer bargains around on this cheap day trip from San Francisco. Take the coach from the city and have a stress free day perusing all of the designer goods at Livermore Valley.
This is a fun trip for fans of designer brands, but you'll also get to soak up the views of the Bay Area as you are driven out of the city.
Spend the rest of the trip in a shoppers' heaven surrounded by over 180 global fashion brands. You'll have the pick of luxury labels such as Versace, Gucci and Prada and a whole load of some more mid-range names, too.
A special paradise if you're looking for a new wardrobe, that's for sure.
Conclusion to the Best Day Trips from San Francisco
There is just so much to do and right on San Francisco's doorstep. The Redwood Forests, an amazing aquarium and brilliant boat trips and all of them a simple day trip from San Francisco.
With all of the choice of fun to be had, we hope you find a day out that'll make your trip a memorable one, whether you want to enjoy a romantic time with your partner or make the most of family time with your kids.
You can even hop head all the way to Yosemite National Park!
So get ready and pack those bags, because San Francisco is waiting and you're going to have a whole lot of fun!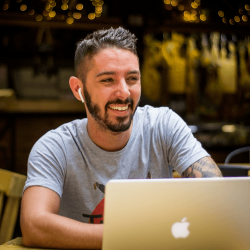 Latest posts by Aaron Radcliffe
(see all)