Saint Petersburg has a fascinating history, exquisite sightseeing, and numerous museums, art galleries and landmarks. It's a gem-city for culture vultures, history buffs, and curious and intrepid travellers.
But that amazing wealth of history and culture isn't just limited to Saint Petersburg. With imperial palaces and charming villages just a short train ride away, there's so much to see and do outside of the city.
That's why we put together this guide of the best day trips from Saint Petersburg. In this list, we highlight everything from cheap, cheerful and easy to reach destinations to romantic days out and excursions the whole family will love.
No matter what you're looking for, we've got a day trip destination that's perfect for you!
Here are the 18 best day trips from Saint Petersburg, Russia.
Quick Answer: Best Day Trips from Saint Petersburg
Best Places to Stay in St Petersburg
The old Imperial Capital, St Petersburg has a plenty of pretty sights to see and a plethora of day trips to entertain you, too. With all those day trips, you're going to want to base yourself near to public transport, so here's a selection of top accommodation on offer in the city so you don't have to waste time researching.
• Best Hostel in St Petersburg •
Located just steps from a subway station, staying at this recommended hostel in St Petersburg means you can get around the city quickly. The area is also home to Kazan Cathedral and a selection of other famous sites, such as the Hermitage. Rooms rates are reasonable, these guys even offer up free shots of vodka!
• Best Budget Hotel in St Petersburg •
There's a lot on offer at this hotel, plus a selection of rooms to suit you budget. The location along the river is PRIME if you want to take a day trip on a boat! Nearby, the tram, bus and metro will take you anywhere you want to be in the city, but the Hermitage and the city centre are also in walking distance. Easy.
• Best Luxury Hotel in St Petersburg •
If you're looking for a luxury hotel in St Petersburg… stop looking now. This 5-star offering dates back to the 1830s and is ideally located in the centre of the city. The area is busy with bars and cafes and close to the metro so this beautiful hotel is a simple train ride to many sights.
#1 Best Day Trip from Saint Petersburg – Novgorod
Day Trips from Saint Petersburg by Train
Rich history
Beautiful scenery
Located just three hours south of Saint Petersburg is Novgorod. The oldest town in Russia, Novgorod is packed with interesting attractions and historic landmarks and is easily accessible by train.
Novgorod's top attraction is the Kremlin. Older than the Kremlin in Moscow, this city centre is bursting with history, culture, stories and legends. Cross the footbridge, pass through the gates and enjoy an afternoon of wandering the cobblestone streets and winding alleyways.
Within the Kremlin, you'll also find the Monument to the Millenium of Russia, a massive statue dating back to 1862.
Other notable attractions in Novgorod include St. Sophia Cathedral, Yaroslav's Court and the Vitoslavitsy Museum of Folk Wooden Architecture.
The Best Travel Backpack EVER MADE!?!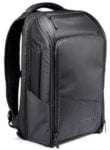 We are obsessed with backpacks – we've tried them all! And our favourite carry on backpack in the WORLD is the Nomatic Travel Backpack. This backpack has revolutionized the backpack industry and will change the way you travel forever :) Check it out here!
#2 – Vyborg
Great for architecture buffs
Cool setting
Beautiful castle
Vyborg is a small city located north of Saint Petersburg near the Finnish border. It has a rich and diverse history, eclectic architecture, and is a great day trip by train.
Since the town's founding in the 114th century, it has changed hands between Russia, Sweden and Finland many times. In fact, until 1944, Vyborg was the second largest town in Finland.
Vyborg is home to a number of notable historic attractions, including Vyborg Castle, Market Square, the Round Tower and Alvar Aalto Library.
You'll find a myriad of statues of historical figures dotted around town, including Peter the Great and Lenin, as well as moose and other animals. Go on a self-guided scavenger hunt and try to snap a pic with each of these unique figures.
Exquisite décor
Luxurious setting
Beautiful architecture
Thirty kilometres south of Saint Petersburg is one of the most exquisite and stunning palaces in Russia.
Built for Tsarina Catherine I of Russia in the early-18th-century, Catherine Palace is a Rococo Palace that has a light blue stucco and gilded façade.
While the outside of the palace is stunning, it's what's inside that's the real attraction. Within the palace, you'll find lavish suites, grand ballrooms, spectacular paintings and detailed designs.
The jewel in the crown of Catherine Palace is without a doubt the Amber Room, a chamber decorated with amber panels, gold leaf and massive mirrors.
The original Amber Room was constructed in Prussia in the 18th-century. It was dismantled during the Second World War and lost shortly thereafter. Although this Amber Room is an exact replica, it's no less impressive than the original.
#4 – Narva
Unique history and culture
Interesting sightseeing
Beautiful location
Why not check a second country off your bucket list by taking a day trip from Saint Petersburg to Narva, Estonia. Narva can be reached in less than four hours by train, making it the perfect destination for an interesting day out.
Narva is the eastern-most city in Estonia. It sits on the banks of the Narva river, which serves as the border between these two former Soviet countries.
Although part of Estonia, Narva has an overwhelmingly Russian vibe. More than 90% of the population speaks Russian, and much of the city's skyline is dominated by Soviet architecture.
When in Narva, make sure you visit the Narva Museum/Castle, which provides interesting insights and an eclectic display of Narva and Estonian history. The castle tower is also where you can enjoy a pretty great view of the city.
Full of history
Arty and creative
Hop on the train and in just three hours you could find yourself at the centre of Helsinki, the largest city and capital of neighbouring Finland.
A stunning city surrounded by nature, Helsinki has a rich history, diverse culture and a wealth of interesting activities and attractions.
When in Helsinki, make sure you visit the Helsinki Cathedral, the unofficial symbol of the city; Temppeliaukio church, a 1960s church built right into the rocks; and the vibrant and lively Market Square.
Also worth a visit are the City Museum, the Botanical Gardens, and the charming Moomin Café.
If you have time, take a trip out into the archipelago and explore one of the Helsinki's many islands. From uninhabited to historic fortresses, you'll be amazed at just how much there is to see and explore.
Staying Safe in Saint Petersburg
While Saint Petersburg is super safe, no matter where you are traveling, you NEED to have great travel insurance. We have personally tested TONS of travel insurance companies, and World Nomads is our favorite (and most affordable!).
Fill out the form below to get a quote so you can have a stress-free time traveling around Russia!
Romantic Day Trips from Saint Petersburg for Couples
Romantic
Interesting sightseeing
A MUST for architecture buffs
The drawbridges of Saint Petersburg are one of the city's defining features. Throughout the city, there are more than 342 bridges spanning the canals and rivers.
On this romantic two-hour cruise, you will absolutely fall in love with the city as you watch the sunset and the light dance across Saint Petersburg's most famous sights.
You'll enjoy unique views of palaces and noble houses on the tour, and see cathedrals, theatres, fortresses and spires.
On this voyage, you'll also have the chance to see two of the city's most famous bridges in action. Sit back, relax and enjoy the show as two of Saint Petersburg's main bridges rise right before your eyes.
Rich history
Incredible culture and art
A MUST for art lovers
One of the most romantic day trips you can take in Saint Petersburg won't have you leaving the city at all. The State Hermitage Museum is an incredible art and culture museum and is well worth an entire day on your Russia itinerary.
The State Hermitage Museum is the second largest art museum in the world. Its collections are spread across six buildings on the Palace Embankment, including the Romanov Winter Palace and the Hermitage Theatre.
The collections are composed of more than three million items, including pieces by Michelangelo, Raphael, Da Vinci and Rembrandt.
One of the most exquisite sights in the museum is the Malachite Room. Embellished with lavish decorations and malachite ornamentation, this one-time drawing room will certainly blow your minds.
#8 – Ruskeala Mountain Park
Unique day out
Stunning natural scenery
Fun outdoor activities
Get back to nature and enjoy a relaxing and romantic day in at Ruskeala Mountain Park.
Approximately three hundred kilometres north of Saint Petersburg, Ruskeala is a former marble quarry turned mountain park. When the site closed in the mid-20th-century, the quarries were filled with crystal clear waters.
Couples looking for a romantic day out can rent a boat and row across the main lake. Glide along the brilliant turquoise waters as you sit surrounded by slate grey stone and lush, verdant forest.
If you're interested in exploring nature, there are plenty of hiking and walking trails surrounding the ponds. Whether you choose to walk along the edge, or deep in the bush, you'll love seeing this stunning natural scenery and the cascading waterfalls.
#9 – Staraya Ladoga
Rich history
Pleasant village
Incredibly sightseeing
Two hours east of Saint Petersburg is Staraya Ladoga. It is a charming and pleasant village that was the very first capital of Russia back in the late-9th-century.
This lush and serene village has an incredible wealth of historic attractions and landmarks, including a stone Kremlin, a number of fantastic churches, museums, and more. One of the things you can't miss when visiting Staraya Ladoga is the hand-painted frescoes by Andrei Rublev.
Staraya Ladoga is also a great destination if you're looking for a day trip that takes you back to nature. In and around the village are a myriad of paths and trails, ponds and lakes just waiting to be explored.
#10 –Kronstadt
Best Day Trips from Saint Petersburg with Kids
Cool sites to explore
Full of history
Stunning cathedral
A fun and interesting day out for the whole family is a day trip from Saint Petersburg to Kronstadt.
A historic naval base, Kronstadt is located on an island in the Gulf of Finland just 30 kilometres outside of Saint Petersburg. In the early 20th-century, it was the main seaport of Saint Petersburg and was considered one of the most fortified ports on the planet.
The Kronstadt area was opened to visitors in 1998 and has since become a popular tourist attraction.
Kronstadt is home to a number of interesting museums that lend insight into Russia's rich history. Whether you're a culture vulture or a military maven, you'll enjoy exploring the exhibits and displays at the Historic Architecture and Art Museum, the Museum of the Kronstadt Fortress, and the Maritime Factory Museum.
Important military site
Cool history
Another important military site that will entertain all members of your family is the Oreshek Fortress. The fortress was built in the 14th-century to protect the nation from Swedish invaders. Over the last seven hundred years, the fortress has witnessed many historic battles and important moments.
In the early-19th-century, the fortress became a political prison, which housed notorious enemies of the state, including the brother of Vladimir Lenin.
Abandoned following the Russian Revolution in 1917, the Oreshek Fortress is today an incredibly interesting museum. Visitors can explore the historic sites and castle remains, and walk in the footsteps of Russia's greatest protectors.
Russia's Versailles
Opulent and luxurious
Stunning manicured landscape
Thirty kilometres outside of Saint Petersburg is the incredible Peterhof Palace. One of the most popular tourist attractions in Russia, a day trip from Saint Petersburg to Peterhof is perfect for all members of your family.
Inspired by Paris' Palace of Versailles, Peterhof Palace is a magnificent Tsarist residence that has well-manicured gardens, cascading waterfalls, incredible fountains and hundreds of gilded statues.
Kickstart your day at Peterhof by exploring the palace museums. Here you can explore exhibits and displays of heritage furniture and period pieces that share Russia's rich history.
Once you've browsed the museums, head outside and take in the lush landscapes and incredible gardens. With nearly 50 square kilometres of lawns, forests and paths to explore, you and your little ones will have a fantastic day exploring the Peterhof grounds.
Stunning natural scenery
Plenty of space to play
Interesting palace
Looking for a place where your kids can run, jump, laugh and play while you enjoy a restful and relaxing day? Then a day trip from Saint Petersburg to Gatchina is for you!
This massive palace and sprawling park are located in a charming village approximately 50 kilometres south of Saint Petersburg. The Great Gatchina Palace was one of the main residences of the Russian Imperial Family throughout the 18th and 19th centuries.
Unlike other palaces that you'll see throughout the country, the Great Gatchina has no gilded domes or spiralling spires. Visitors can explore the palace learning interesting details and hearing stories and legends as they browse the magnificent rooms.
Outside of the palace walls, Gatchina is home to a massive and sprawling park. This lush landscape it perfect for taking a leisurely afternoon stroll and spending a day getting back to nature.
#14 – Leningrad Zoo
Fun animal encounters
Great day for the whole family
Easy to get to
For a fun and exciting day your family won't soon forget, take a day trip from Saint Petersburg to the Leningrad Zoo. The second largest zoo in Russia, Leningrad Zoo is home to more than 2000 animals from more than 400 different species.
The Leningrad Zoo was built in 1865. It is the oldest zoo in Russia and boasts incredible architecture and design. The zoo offers everything from education displays to interactive exhibitions, so you can get up close and personal with your favourite animals, mammals, amphibians and reptiles.
For an unforgettable experience, take part in one of the daily scheduled animals feedings. This is your chance to meet, see, and play with an array of exotic creatures.
#15 – Piterland AquaPark
Fun and exciting
Lots of pools to splash and play in
Ideal for all ages
Piterland Aquapark is a fun, colourful and vibrant destination located on the Gulf of Finland. One of the largest indoor water parks in Europe, Piterland is more than 25,000 square meters of pools, rides, slides and incredible fun!
There's no better place to let your kids run, jump splash and play that Piterland Aquapark. This massive indoor aquatic oasis is home to five large slides, several swimming pools, dive pools, wave pools and more. Kids of all ages will love spending a day in this exciting and entertaining place.
For parents, the Piterland Aqua Park boasts a number of relaxing attractions and restful experiences. Sit back and soak in one of the many Jacuzzis, saunas or steam baths.
For the ultimate day of pampering, visit the Piterland spa or enjoy a glass of wine at the on-site bar.
Cheap Day Trips from Saint Petersburg
Peaceful and relaxing
Verdant and lush landscape
Cheap and cheerful day out
A small town south of Saint Petersburg, Pushkin is the perfect day trip destination for cost-conscious travellers.
Formerly known as the "Tsar's Village," Pushkin is a charming and historic town packed with parks and imperial palaces. Back in the day, many Russian noble families chose to build their summer residences in Pushkin thanks to its lush landscapes and seaside local.
Today, Pushkin is one of the greenest areas of the city. It boasts a myriad of expansive and verdant green spaces and is the perfect place to escape the hustle and bustles of Saint Petersburg city life.
Pack a picnic and enjoy a relaxing day in one of Pushkin's many spectacular parks.
#17 – Strelna
Interesting site
Beautiful surroundings
Rich history
Located mid-way between Saint Petersburg city centre and the Peterhof palace is the small town of Strelna.
Strelna is one of the most overlooked tourist destinations in Russia. Although it is home to a number of imperial palaces and stunning sites, it's often passed over in favour of Peterhof and pretty Pushkin. But, with easy access from Saint Petersburg and so much to see, we highly recommend you take the time to visit.
One of the town's most famous attractions is Konstantin Palace. Built as a summer residence for Peter the Great, the palace remained under construction for nearly 100 years. In 2001, Putin had the palace refurbished and converted into the presidential palace of Saint Petersburg with spectacular grounds and manicured landscapes.
Unique animal encounters
Easy to get to
Great day out for all
Thirty kilometres outside of Saint Petersburg is the charming and splendid town of Pavlovsk. Located on the left bank of the Neva River, the town is surrounded by rolling hills and sprawling valleys. A day trip from Saint Petersburg to Pavlovsk is worth it if only to catch a glimpse of the passing scenery.
Pavlovsk is home to the impressive Pavlovsk Palace. A former residence of Emperor Paul I, this 18th-century palace is one of the best-preserved Russian royal residences outside of the capital. It boasts an incredible and expansive park, impressive architecture and a fascinating history.
The park is also home to a friendly and social scurry of squirrels. These curious critters aren't scared of people, so bring a handful of nuts or a few squirrel-friendly snacks and enjoy hand-feeding and interactive with these rambunctious mammals.
Final Thoughts on the Best Day Trips from Saint Petersburg
Russia is a country brimming with fascinating history, diverse culture and spectacular sightseeing – and that isn't just limited to major city centres.
If you're looking for accommodation when in Saint Petersburg, check out our bargain guide to the 15 best hostels in St Petersburg to save you precious time and money.
In the towns and villages surrounding Saint Petersburg, there are exquisite imperial palaces, lush landscapes and exciting adventure parks to keep you amazed and enthralled. You'll be spoiled for choice of things to see and do.
Travelling by train? No problem! Saint Petersburg is a well-connected transportation hub. Whether you're travelling to nearby Novgorod, Narva, or beyond, simply hop on the train and enjoy the ride!
Even if you've got your kids in tow, there's plenty to see, do and experience in Russia. From animal encounters to aquatic adventure parks, your whole family won't soon forget the time you spent in Russia.
Have we missed anything? Let us know in the comments below!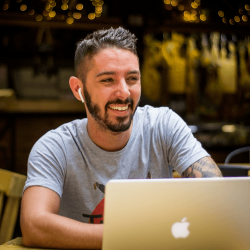 Latest posts by Aaron Radcliffe
(see all)