Dallas has been painted by film and television as a rural Texan city full of cattle and cowboys. But, while the city is proud of its Western heritage, modern Dallas has a whole lot more to offer.
With lush green parks and nature preserves, the Dallas landscape is hardly desertous, unlike much of the surrounding state. It's a contemporary city and thriving financial hub, ripe with technological advancements, interesting architecture, and inviting culture!
Whether you're after thrills, culture, entertainment, sports, or nature, there are plenty of things to do in Dallas, Texas! We've rounded up our favorites, so get stuck in and enjoy this awesome city!
Our Favorite Places to Stay in Dallas
Dallas is pretty big, so it's important that you find solid central accommodation near to the Dallas attractions, restaurants, and bars! This will save you stress, and time spent traveling.
The Coolest Hostel in Dallas
Onsite bar with frequent DJs
Comfortable, fun, and affordable
Situated between the best bars and live music venues in Dallas' Old Town, Deep Ellum Hostel is world-class. The dorms are clean and comfortable, and the common space is awesome!
A Great Budget Hotel in Dallas
Great value for money
Excellent amenities
Sleep Inn Dallas offers fantastic facilities and comfortable rooms at a great price. The rooms are well-equipped with standard amenities, and there's an onsite fitness center!
The Best Luxury Hotel in Dallas
Amazing location
Beautiful and comfortable
This Canopy by Hilton hotel offers elegant, luxurious rooms, in a great location in Uptown Dallas. The highlight is a comfortable and stylish terrace overlooking the city!
The Best Travel Backpack EVER MADE!?!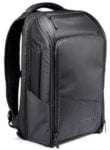 We are obsessed with backpacks – we've tried them all! And our favourite carry on backpack in the WORLD is the Nomatic Travel Backpack. This backpack has revolutionized the backpack industry and will change the way you travel forever :) Check it out here!
• The 31 Best Things to Do in Dallas •
#1 – Chill at Truck Yard Dallas
A laid back destination for all kinds of travelers
Well designed beer garden
Rotating selection of food trucks
Frequent live music
Truck Yard Dallas is often described as an 'adults playground'. It's a beautiful tree-lined beer garden, that hosts a rotating selection of top-notch food trucks!
The atmosphere is amazing, and everyone is welcome. Youngsters and old-timers alike love Truck Yard! If you're looking for things to do in Dallas this weekend, Truck Yard is a stellar choice.
#2 – Stroll Through Dallas Arboretum
Beautiful and tranquil
Beautiful gardens in Dallas
A peaceful retreat from the city
Perfect for a picnic
The Dallas Arboretum is a series of gardens in Dallas, that have been named amongst the most beautiful on earth.
The vast gardens vary throughout the different sections, from colorful flower displays and primmed hedges to tranquil ponds and gentle streams. Each season at the arboretum offers a different, but wonderful experience!
#3 – Paddle on White Rock Lake
One of the best cheap things to do in Dallas, TX
Keep active in Dallas
Explore White Rock Lake
Peaceful and beautiful
With the Dallas Arboretum at its banks, White Rock Lake is a popular nature retreat in the city. One of the best ways to experience the lake is to paddle across its surface!
Hop in a kayak or try your hand at stand up paddleboarding. White Rock Paddle Co. offers paddleboard and kayak rentals in the area.
Vast and impressive aquarium
Amazing variety of marine life
30 display tanks
Home to over 5,000 underwater creatures, SEA LIFE Dallas immerses you in an amazing aquatic world!
The range of life here is astounding. Amongst many others, you'll spot seahorse, rays, clownfish, jellyfish, and crabs! Watch sharks swim overhead in a transparent tunnel and spy sea turtles gliding on by.
#5 – Visit Dallas Museum of Art
A must for cultural connoisseurs
An impressive and vast collection
Multiple famous art pieces
Free to enter!
With over 23,000 works spanning 5,000 years of human history, the Dallas Museum of Art showcases a vast collection of art from cultures around the world.
Housed within its walls are works by some of the world's greatest artists, including Van Gogh and Monet. You'll also find ancient Mediterranean and African artworks! The musuem is one of the best places to go in Dallas!
Vibrant district in Uptown Dallas
A myriad of independent eateries
Food from around the globe
Situated in Dallas' pedestrian-friendly Uptown, West Village is a vibrant, walkable shopping and dining district. It's often referred to as the Downtown of Uptown, for its lively atmosphere and awesome bar and restaurant scene!
West Village is the perfect area to hop between restaurants and get a taste of the eclectic, multicultural culinary scene!
#7 – Marvel at the Pioneer Plaza Sculpture
One of the best free things to do in Dallas, Texas
A popular tourist site
Vast sculpture
Celebrates Wild West heritage
Get a taste of the Wild West at Pioneer Plaza, a large public park with a difference. The park is home to a massive sculpture, comprised of 49 lifesize statues of longhorn cattle!
The sculpture commemorates the Shawnee Trail cattle drives that took place in the 19th century. It's one of the best things to see in Dallas!
Birds-eye view of Dallas
Informative interactive displays
An amazing outdoor observation deck
Reunion Tower is one of the most recognizable landmarks in Dallas, but its best feature is perched on top. The tower's GeO-Deck offers some of the most amazing views over Dallas!
Soar up 470 feet to the GeO-Deck for panoramic vistas and an interactive digital experience.
Fun challenges and problem solving
Highly informative
Great for Dallas city sightseeing
Urban Adventure scavenger hunts are becoming increasingly popular. They allow you to learn about the city's culture and history while having loads of fun!
With the use of your smartphone, this Dallas scavenger hunt takes you on an epic adventure through the heart of the city! You'll venture down famous streets, past iconic landmarks, and discover some hidden gems!
#10 – Get the Best of Both Worlds at Dallas World Aquarium
One of the best things to do in Dallas for animal lovers
Large range of land and aquatic animals
Immersively reconstructed habitats
A focus on conservation
While Dallas is home to a designated aquarium and a top-notch zoo, Dallas World Aquarium offers a taste of both!
In addition to a vast range of aquatic animals, it houses all sorts of terrestrial animals and birds. Here you can spot sharks, rays, turtles, and penguins, as well as land-goers like flamingos, sloths, and monkeys!
Experience the sensation of flight
Reaches airspeeds of 175mph
No experience needed
Feel the sensation of skydiving without having to climb inside an airplane. iFLY Dallas houses an enormous vertical wind tunnel that allows you to float in mid-air!
You'll receive safety gear and get taught how to safely fly in the tunnel before taking flight.
Hear the stories behind Dallas landmarks
See the most famous Dallas sights
Visit iconic Dallas attractions
Dallas is without any doubt one of Texas' best vacation spots. And one of the best ways to see all of Dallas' main attractions is with a comprehensive sightseeing tour. You'll get to see the city's most iconic sights while learning all about its fascinating history and culture!
Stop by the JFK memorial, Pioneer's Plaza, and Old Red Museum amongst many others!
Learn about JFK's assassination
Immersive museum
Stand where the gun was shot
Set on the sixth floor of the Dallas County Administration Building, the Sixth Floor Museum explores the life and death of John F. Kennedy.
Overlooking Dealey Plaza, the museum is set on the exact location that JFK's assassin fired from. The museum uses a series of photographs, videos, and displays to tell the story of the assassination.
An important site in American history
See the peaceful memorial
Learn about the assassination
Once you've learned about the assassination, head down to Dealey Plaza where President Kennedy was killed.
Join a tour of the historic site and pay respects at the beautiful John F. Kennedy Memorial. See the Grassy Knoll where the assassination took place and learn about the events of that fateful day.
#15 – Slip and Slide at Epic Waters Waterpark
A great thing in Dallas to do with kids
Large indoor waterpark
Fun for all ages
Plenty of variety
Epic Waters is the largest indoor waterpark in Texas, and it lives up to its boldly-chosen name!
It's full of thrills and spills, from bodyboarding on a wave machine to the sheer drop of the Lasso Loop! After the thrills, kick back in the lazy river.
A unique way to do a pub crawl
Music onboard the bike
See Dallas sights as you pedal
Pedal your way through the heart of Dallas on a party bike! The bike is like a mobile bar, which you and your friends pedal together. Your guide will steer the bike, so you can focus on having a good time!
Bring your own booze onboard the bike, and stop at 3 of Dallas' best bars!
An immersive historic experience
Witness jousting matches
Enjoy a delicious 4-course meal
Enjoy a medieval feast and jaw-dropping show at Medieval Times Dallas. You'll be flung back to the middle ages as you watch falconry and horse riding while devouring a delectable feast!
Watch a series of jousting matches performed by medieval knights and enjoy the immersive ceremonies that follow!
#18 – Find Thrills at Six Flags Over Texas
One of the best fun things to do in Dallas!
A large and well-equipped amusement park
Thrill rides and kids rides
Plenty of entertainment
Six Flags Over Texas is an enormous amusement park just west of Dallas. It's home to some of the fastest and wildest rides in the USA, with an incredible range on offer!
If thrills aren't your thing, there are plenty of family-friendly rides and great entertainment. It's one of the most exciting things to do in North Texas!
Historic city
Quaint Old West charm
Just West of Dallas
Just a short journey west of Downtown Dallas, Fort Worth is a city that embraces its Western heritage through its culture, architecture, and design.
Visit Hell's Half Acre where cowboys once came to relax, and stop by Stockyard Station for a trip back to the Wild West! Also, check out the Texas Cowboy Hall of Fame!
#20 – Visit Dallas Zoo
An awesome attraction for animal lovers
Range of animals from around the world
Fun for all kinds of travelers
Largest zoo in Texas
Built in the late 1800s, Dallas Zoo is the oldest and largest of its kind in Texas. It's home to over 2,000 animals from around the world!
With over 400 species, the zoo ensures you'll see all sorts of animals. Amongst others, see elephant, and giraffe in the Wilds of Africa, and check out the tigers and otters in ZooNorth!
See the impressive new stadium
Walk in the footsteps of football legends
Visit the player locker rooms
The new Dallas Cowboys football stadium is an enormous and highly impressive building. Everything is larger than life at this stadium!
Explore the main sights, including the radio and press boxes before venturing out onto the field in the footsteps of legendary players! Lastly, head into the player locker rooms to finish it all off.
#22 – Get Curious at the Perot Museum
A 'cool' thing to do in Dallas in winter
An impressive natural history museum
Extensive range of exhibitions
Great for adults and kids alike
Housed in a striking building, the Perot Museum is a large natural history and science museum. With a vast range of incredible artifacts and specimens, the museum has plenty to keep you informed and entertained!
Learn about human evolution, stand beneath enormous dinosaur skeletons, and discover precious gems and minerals!
Sample five wines
Enjoy cheeses, pizza, and chocolate
Watch some live entertainment
Sip and snack your way through Dallas on a wine tasting tour! Sample five delicious wines at the Dallas Winery, paired with pizza and cheeses.
Next, visit a number of chocolatiers, where you can enjoy their delectable products. Finish it off with some live music and experience a taste of Dallas nightlife!
See the set of Dallas
See clothes and items from the show
Spot some Texas longhorns
Famed for housing the set of the TV show Dallas, Southfork Ranch is a must-see for any fans of the show.
Stop by the impressive Visitor's Center, where you'll have the opportunity to see items and outfits that appeared on the show! Next, hop on a train to the Ewing Mansion, where Dallas was filmed!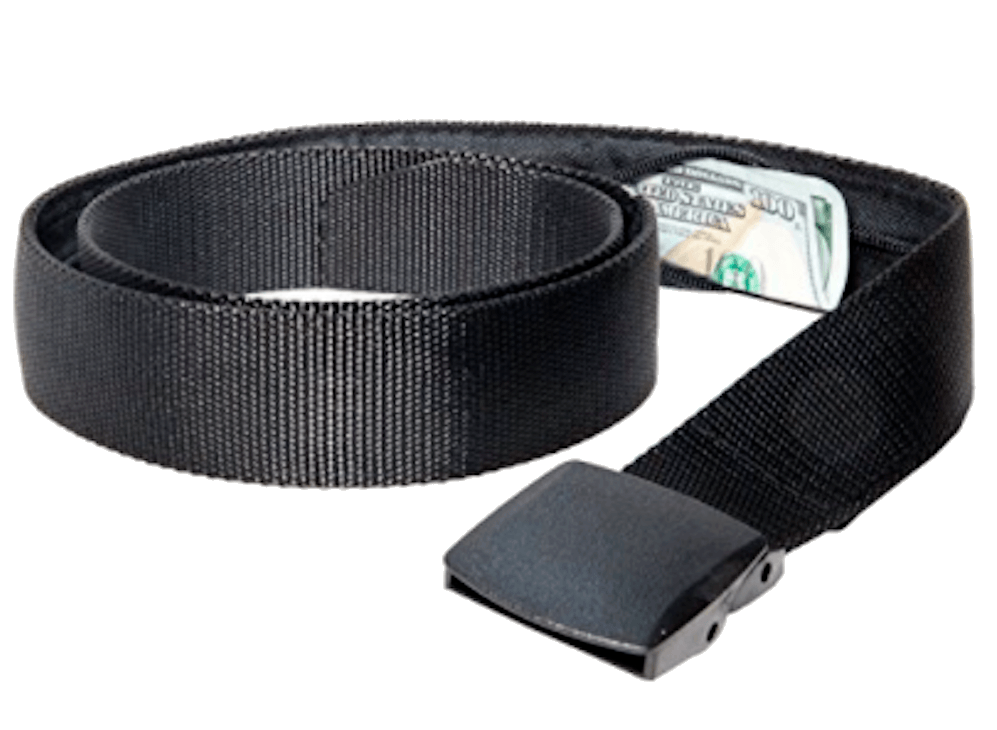 If you are traveling you should ALWAYS have emergency cash hidden on you! Security belts are great because they are affordable and can fit a ton of stuff in them (great for peace of mind!). Check out our favorite travel belt!
#25 – Nasher Sculpture Center
A sculpture based art museum
Indoor and outdoor
Free the first Saturday of each month
Many art museums around the world focus on two-dimensional artworks, such as paintings and photography.
The Nasher Sculpture Center adds a whole new dimension, with an incredible range of beautiful sculptures! Set indoors and out, there's plenty to see at the center.
#26 – Take a Hike Through Cedar Hill State Park
Rugged, natural urban park
Great walking trails
Stunning views
Cedar Hill State Park is an enormous urban park located just 10 miles southwest of Dallas, covering 1,826 acres!
It's a perfect place to completely immerse yourself in nature, without having to travel far from the city. There are several awesome walking trails, with beautiful views!
Discover Dallas' cultural hub
Beautiful architecture
Public art and museums
Dallas Arts District is the cultural hub of the city, home to some of Dallas' most beautiful architecture and public art!
From the striking Meyerson Symphony Center to the Dallas Art Museum, there's plenty to see in the Arts District. Try the Arts District scavenger hunt, that takes you to its finest attractions!
#28 – Walk on the Wildside at Cedar Ridge Preserve
Peaceful nature preserve
Excellent trails
Native natural beauty
Cedar Ridge Preserve is a beautiful environmental center and nature preservation. Weaving between the native trees, wildflowers, and grasses, you'll find 9 miles of beautiful trails!
With tranquil ponds and idyllic natural beauty, Cedar Ridge Park is a beautiful place to escape from the bustle of the city!
#29 – Ripley's Believe it or Not
Fun for the whole family!
Museum of all things weird
Fun interactive activities
Great for kids
Located in Grand Prairie just a 15-minute drive from central Dallas, Ripley's Believe it or Not is a museum for the bizarre and mysterious.
It houses a range of fascinatingly weird items, such as rare animal skeletons and shrunken heads. There is also a range of awesome interactive exhibitions and activities.
An entertaining group activity
Fun and interesting
Highly immersive
Put your problem-solving skills to the test at the Gold Rush Escape Room. With a wild west theme, this fun and immersive game sees you hunting for gold!
Locked in a log cabin, you and your team will have one hour to hunt for clues, find the gold, and track down the key to escape!
#31 – Get Active at Klyde Warren Park
One of the best things to do in Downtown Dallas
Beautiful urban park
Fantastic facilities
Daily events
Klyde Warren Park is a well quipped urban park in Downtown Dallas. The park houses all sorts to keep you entertained!
With ping pong tables and foosball to a children's park and games room, the park also hosts daily active events such as yoga, Zumba, and tai chi!
Final Thoughts
Dallas has plenty to offer those who visit. It's a city that keeps all kinds of travelers entertained and smiling! Whether you're a football fanatic, a cultural connoisseur, an avid foodie, or just crazy about cowboys, Dallas has something for you!
Dallas can whisk you back in time, and transport you into the future! It can plunge you into nature, and give you thrills you'll never forget!
If you were wondering what to do in Dallas, we hope this Dallas travel guide has answered your questions and set you up for an unforgettable visit!
***Disclaimer*** Some of the links in this post are affiliate links. This means that if you book your accommodation through the site, One Weird Globe will earn a small commission at no extra cost to you. Your support helps me keep the site going :)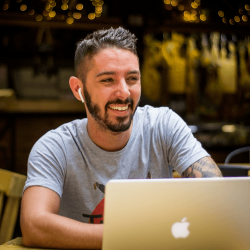 Latest posts by Aaron Radcliffe
(see all)