Luxembourg City is the capital of Luxembourg, making it the ideal spot for exploring the tiny nation in Western Europe! Filled with historical architecture, marvellous castles and winding streets, modern Luxembourg is a cosmopolitan hub with one of the largest expat communities in Europe.
As the second smallest capital in the EU, it can be quite difficult to pick which area to stay in. Everywhere is pretty easily accessible, however, what kind of trip you are looking for will impact on where you want to stay.
That is why we have created this guide! We've narrowed down the seven best areas in and around Luxembourg City and categorised them by who they are best for.
So let's get started!
Quick Tips – Where to Stay in Luxembourg City
Where to Stay in Luxembourg City
Looking for a specific place to stay? These are our highest recommendations for places to stay in Luxembourg City.
Free WiFi
Private parking & Lift
20-minute walk from the Place d'Armes and Palais Grand-Ducal
Read More
Best Budget Hotel in Luxembourg City
Hotel Bristol
Free WiFi
Private parking & Lift
20-minute walk from the Place d'Armes and Palais Grand-Ducal
Read More
Situated in the Gare Quartier neighborhood, Hotel Bristol is a great budget friendly option for your stay in Luxembourg. The hotel is situated only 350 yards from the Luxembourg Railway Station and has a fantastic range of room options.
Best Mid-range Hotel in Luxembourg City
Melia Luxembourg is a beautiful four-star hotel with modern amenities including brightly decorated rooms, a sleek bar & restaurant area along with a fitness area and sauna!
Best Luxury Hotel in Luxembourg City
If you're looking for the ultimate luxurious place to stay in Luxembourg, which also has a fantastic location, then look no further than the Hotel Le Place d'Armes. The boutique hotel has lavish amenities throughout and features elegant Art déco décor. Along with this, it is situated in the heart of Luxembourg just moments away from Notre Dame Cathedral.
Luxembourg City 7 Best Neighborhoods to Stay in
Let's take a look, in more detail, at the five best neighbourhoods in Luxembourg City. Each caters to different interests, so be sure to pick the neighbourhood that's right for you.
Neighborhood #1 – Ville Haute
Best neighbourhood in Luxembourg City for your first time!
COOLEST thing to do in Ville Haute – watch a public concert, or simply relax at an al fresco dining area, in Place d'Armes
BEST place to visit in Ville Haute – explore the many castles, cathedrals and palaces in the area – we recommend Grand Ducal Palace during the summer
Ville Haute is Luxembourg City's main centre. It is where you will find most of the gorgeous architecture, winding cobbled streets and historic attractions! Dating back to the medieval period, Ville Haute is steeped in European history and is your main entry point to Luxembourg's unique culture.
As the city centre, Ville Haute also has your typical shopping high streets, complete with modern restaurants and lively bars! Though a little pricey, this is the traditional heart of the country, and a must for any first-time visitors. Its high up location also rewards tourists with magnificent viewpoints across the city.
More Awesome Things to do and see in Ville Haute
Head to the National Museum of History and Art – as the name suggests, it has an eclectic collection and is the largest museum in the country
Ville Haute is the place to be for fine dining, and no place exemplifies this quite like La Lorraine, a delicious French seafood restaurant right next to the parliament
Casino Luxembourg is not, in fact, a casino but an excellent art gallery with a huge collection of classical and contemporary art
The Bock is where the first castle in the city stood and is a great viewpoint to head up to – head into the Casemates for more medieval history!
Two times a week, Place Guillaume hosts a large market where you can pick up local culinary delights and souvenirs
Best Budget Hotel in Ville Haute
This stylish hotel gives you a little bit of an upgrade whilst still providing well-priced rooms! The ultra-modern interiors create a calm atmosphere, and it is located within walking distance of all the main city centre attractions. A buffet breakfast is provided every morning, and free WiFi is available throughout.
Best Mid-range Hotel in Ville Haute
Luxembourg City – Ville Haute in particular – is notoriously expensive, however, Hotel Parc Belle-Vue offers somewhat well-priced rooms right in the centre of town! They provide a buffet breakfast every morning, and the on-site restaurant has a terrace where you can admire the views and socialise with other guests.
Best Luxury Hotel in Ville Haute
The gorgeous Hotel Le Place d'Armes is the highest rated five-star hotel in the entire city! Rooms are elegantly decorated with marble bathroom suites and all of the mod cons. The on-site restaurant is an attraction in itself, serving decadent cuisine using fresh ingredients. A complimentary breakfast is included.
Neighborhood #2 – Gare Quartier
Where to stay in Luxembourg City close to everything!
COOLEST thing to do in Gare Quartier – admire the local contemporary art scene by checking out the exhibits at Am Tunel
BEST place to visit in Gare Quartier – head to the Bank Museum to learn about the importance of banking to the country of Luxembourg
Located just south of Ville Haute, Gare Quartier is where the main train station in the city is located. This keeps you well connected with the rest of the city, as well as further afield in Luxembourg, Germany and France! Accommodation is also slightly cheaper here, perfect for staying centrally on a budget.
Though Gare Quartier isn't as packed with attractions as the city centre, it does still offer some great alternative sights! The Bank Museum is a lot more entertaining than it sounds, detailing one of the largest industries in the country. There are also some great restaurants and bars, with a calmer atmosphere than those in the centre.
More Awesome Things to do and see in Gare Quartier
Head to Eglise Sacre Coeur – an important church in the area with a bit more of a modern feel than the medieval churches in the Old Town
The Post Museum is another quirky museum just south of Gare Quartier, with many fun exhibits for families
Dine at the extravagant La Cantine Du Châtelet, offering French cuisine and gorgeous cocktails in a parlour setting
If you're after something a bit more budget friendly, Athena Restaurant Grec offers some excellent Greek cuisine that won't break the bank
Plateau Bourbon is a great historic site just to the north of Gare Quartier where you can admire great views across the area
Best Budget Hotel in Gare Quartier
This two-star hotel is the ultimate choice for backpackers on a budget that want to stay close to the train station! Not only are rooms well priced, but there is a large buffet breakfast served every morning, helping you to save money on food costs. Rooms are basic but come with TVs.
Best Mid-range Hotel in Gare Quartier
Hotel Empire is located right next to the central train station – perfect if you are arriving late or are only in town for a short period! The rooms are brightly decorated with artwork by local creatives, and come with a functional design. Free WiFi is available throughout the property, keeping you connected.
Best Luxury Hotel in Gare Quartier
This four-star hotel is perfect if you want to upgrade your stay in the Gare Quartier of Luxembourg! Rooms are elegantly designed and spacious, and many of the ensuites come with large bathtubs. A high-quality buffet breakfast is served every morning, and free WiFi is available in all rooms.
The Best Travel Backpack EVER MADE!?!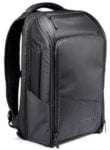 We are obsessed with backpacks – we've tried them all! And our favourite carry on backpack in the WORLD is the Nomatic Travel Backpack. This backpack has revolutionized the backpack industry and will change the way you travel forever :) Check it out here!
Neighborhood #3 – Clausen
Where to stay in Luxembourg City for nightlife!
COOLEST thing to do in Clausen – dine and drink at the Rives de Clausen, a former brewery that has been converted into a vibrant nightlife space
BEST place to visit in Clausen – check out Dent Creuse, a ruin that marks where the ancient city began
Just north of the city centre, Clausen is the main nightlife district in Luxembourg City thanks to the Rives de Clausen! This is located within a former brewery, contains some of the best bars and clubs in the city, as well as innovative restaurants serving cuisine from across the world. It has a young and cosmopolitan atmosphere.
During the day, there are also plenty of excellent cafes and spaces to relax, as well as some historic sights. Its location just outside of the Old Town ensures it has some great medieval buildings as well as constructions dating back to the founding of the city!
More Awesome Things to do and see in Clausen
Sample some of the best beer in the city at Brauerei – they have a great selection from across Europe
For a truly unique attraction, head to the Toy and Little Train Museum where you can see some iconic exhibits representing Luxembourgish childhood
The Circuit Wenzel passes by Clausen – this walk is a little bit challenging but is rewarding for those that want a good overview of the city
Pick up some great modern interpretations of Brazilian cuisine at Maria Bonita – located just next to the Alzette River
If you're looking for a great tour of the city, Tour Munster are based in Clausen and have some great packages available
Best Budget Hotel in Clausen
Clausen is quite a pricey area, however, Hotel Vauban in the Old Town is only a short walk away from the neighborhood! The central location gives you some peace away from the main nightlife district, as well as easy access to the most well known historic sights.
Best Mid-range Hotel in Clausen
Melia Luxembourg has top-class facilities at reasonable prices with the hotel offering modern and swanky rooms along with awesome common facilities including a fitness area, sauna, and modern restaurant with a terrace.
Best Luxury Hotel in Clausen
Despite being located right in the heart of Clausen, Les Jardins d'Anaïs is a calm getaway from the bustling nightlife district! Designed in a cottage style, this is the perfect option for young couples looking to splurge in the area. There is a calm terrace and beautiful garden area to unwind in.
Neighborhood #4 – Kirchberg
Best neighbourhood in Luxembourg City for families!
COOLEST thing to do in Kirchberg – take in a classical music performance at the Concert Hall Grande Duchesse Joséphine ou Philharmonie
BEST place to visit in Kirchberg – visit the Museum of Modern Art Grand Duc Jean, the largest of its kind in Luxembourg
Though Kirchberg seemingly does not have much to offer the tourist, it is a great district if you want to discover the culture! The main concert hall is in the area, as well as the large Museum of Modern Art. This ultra-modern neighborhood is the political and business hub of the city, resulting in numerous restaurants and bars.
For families, Kirchberg offers a calm respite away from the main tourist strips of the Old Town! Though it is still quite busy during the day, most people head to neighboring Clausen at night – creating a calm atmosphere to relax and recoup after a day of exploration.
More Awesome Things to do and see in Kirchberg
Catch a movie at Kinepolis Multiplex Cinema – they offer blockbusters, independent cinema and locally produced films
Those interested in history will enjoy a trip to Musée Dräi Eechelen, located within an 18th-century fortress
Take a ride up to the Old Town on the Pfaffenthal-Kirchberg funicular – a calm way to get to the main attractions
Visit the European Parliament – though it is generally closed to the public, they offer tours when the parliament is not in session
Luxembourg has the largest Portuguese community outside of Portugal – head to Piri Piri Restaurant & Bar to sample the great cuisine they have brought to the city
Best Budget Hotel in Kirchberg
This three-star hotel is the most budget-friendly option in Kirchberg – perfect for families that don't want to overspend whilst visiting Luxembourg City! Guests are provided with free entrance to the nearby leisure centre, allowing you to keep up your fitness routine. A continental breakfast buffet is provided.
Best Mid-range Hotel Kirchberg
Villa Doria is a great hotel option located within Kirchberg! It comes with excellent reviews, and the standard of service displayed by the hosts is second to none. There is a terrace where you can admire views of the city.
Best Luxury Hotel in Kirchberg
Another elegant five-star hotel in Luxembourg City, Sofitel have a great reputation worldwide and their Kirchberg hotel is no different! With excellent reviews, this hotel has great service and excellent facilities – including a fitness centre, two restaurants and high-speed WiFi. Rooms come with modern facilities and clean design.
Neighborhood #5 – Limpertsberg
Where to stay in Luxembourg City on a budget!
COOLEST thing to do in Limpertsberg – catch a show at the Grand Theatre, the largest in the city
BEST place to visit in Limpertsberg – visit Eglise Saint-Joseph, a historic church with fewer tourists than the busier cathedrals of the city centre
Luxembourg City is an incredibly expensive destination regardless of where you stay, however, Limpertsberg is a little more budget friendly than the other, more central, districts! Though a little further out from the centre, it is well connected by public transport allowing you to explore all the biggest attractions with ease.
Limpertsberg also has its own charms, with plenty of shopping and cultural destinations to keep you entertained! The restaurants are heavily influenced by the multicultural population of the city, allowing you to enjoy great food at even better prices. It is also located next to Kirchberg, making it a great choice for business travellers on a budget.
More Awesome Things to do and see in Limpertsberg
Shop until you drop at the Villeroy & Boch Factory Outlet, offering discounted prices on international brand labels and local stores
Take in the city on two wheels with FEEL! Bike Tours – they are based right in the heart of Limperstberg
Grab some excellent European cuisine for a great price at Inside – they offer hearty dishes inspired by French, Italian and German food
Learn more about Luxembourgish and wider European history at Museum Tudor – a truly quirky experience in the city
Head up to nearby Eich where you can try out one of the taster sessions at the Latin Dance School
Best Budget Hotel in Limpertsberg
Located on the edge of Limpertsberg, right next to the forest, Hotel Sieweburen is an idyllic paradise away from the busy city! Despite its great prices, it also comes with great facilities and spacious rooms. The friendly staff make you feel right at home during your entire stay, and a buffet breakfast is included.
Best Mid-range Hotel in Limpertsberg
If you are looking for an apartment, this option is great for those wanting to stick to a mid-range budget! It's location lets you enjoy the calm atmosphere of Limpertsberg, whilst also being within walking distance of the city centre. Free WiFi is available throughout the property, and there is a well-equipped kitchen.
Best Luxury Hotel in Limpertsberg
Located on the boundary between Limpertsberg and the city centre, Hotel Le Royal gives you the best of both worlds! It is also well facilitated, with a large wellness centre on-site that includes a fitness suite, spa and sauna. There are also two restaurants and a beauty salon.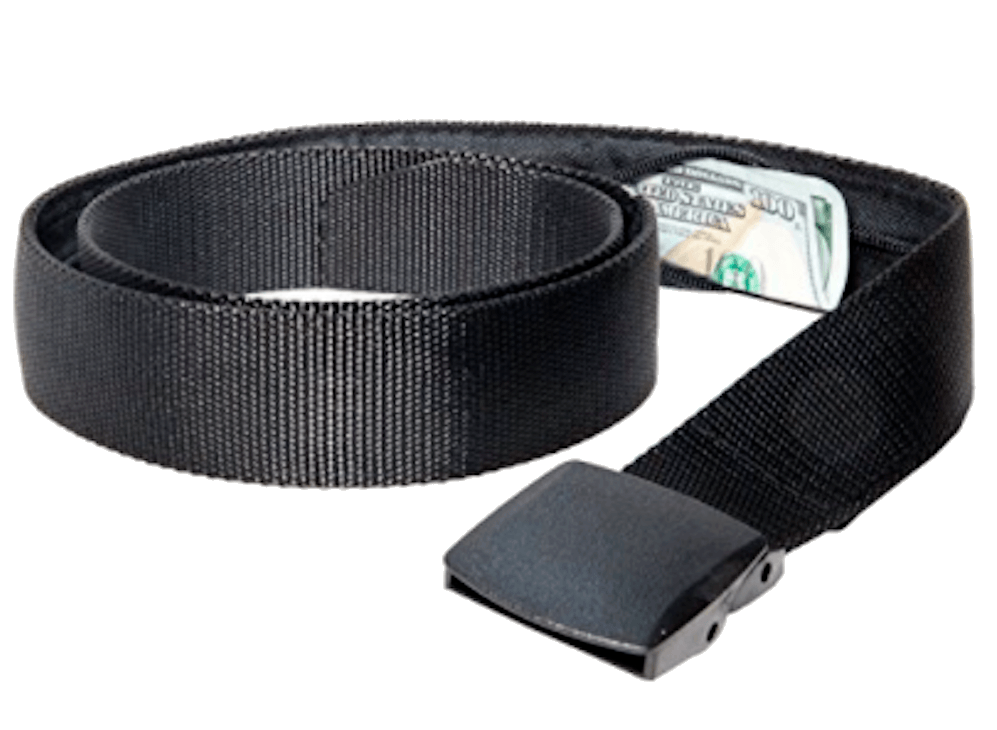 If you are traveling you should ALWAYS have emergency cash hidden on you! Security belts are great because they are affordable and can fit a ton of stuff in them (great for peace of mind!). Check out our favorite travel belt!
Neighborhood #6 – Grund
Best neighbourhood in Luxembourg City for couples!
COOLEST thing to do in Grund – grab a bike and head along the popular cycling route to Hespérange
BEST place to visit in Grund – visit Neumunster Abbey, a popular UNESCO World Heritage Site right in the heart of the city
The City Centre is split between Grund (also known as Ville Basse) and Ville Haute. Grund has a more relaxed atmosphere, and the setting below the towering Ville Haute gives it a romantic, medieval village vibe – perfect for couples visiting Luxembourg! Simply walking around the area is an attraction in itself.
Aside from its quaint elegance, Grund has all the typical amenities tourists can expect – with plenty of fantastic restaurants, boutiques and bars around every corner! It is also mostly free from traffic, adding to its ancient charm. If you want a more relaxing break, Grund is a perfect choice.
More Awesome Things to do and see in Grund
Head to the Museum of Natural History – they have a massive collection as well as plenty of interactive exhibits
Walk along the Vauban Circuit, which begins in Grund and provides a fantastic overview of the city and surrounding suburbs
Take a tour of the area, and even wider into Luxembourg City, with Tour Jacob – based right in the heart of Grund
If you want an excellent date night restaurant, we can't recommend Mosconi highly enough – they have the best Italian cuisine in town!
Afterwards, visit Vins Fins – an upmarket wine bar, they have a large range of wines available as well as tasting sessions
Best Budget Hotel in Grund
For couples, this studio apartment is a little slice of luxury right in the heart of the city – and yet still comes at a great price! There is an outdoor terrace where you can admire excellent views across Luxembourg City. The kitchen comes with a dishwasher as well as modern equipment.
Best Mid-range Hotel in Grund
A beautifully modern hotel situated inside a renovated historical building, La Pipistrelle Hotel offers guests rooms with a distinguished design. Each room is equipped with a deluxe double bed, a cozy seating area, along with a boutique en-suite bathroom.
Best Luxury Hotel in Grund
Another fantastic option from Sofitel in Luxembourg City, Le Grand Ducal is a truly mesmerising five-star offering! Rooms come with unbeatable views across the city, and the elegant bathroom suites come with both baths and showers. The on-site restaurant on the top floor also has great views and serves a breakfast buffet.
Neighborhood #7 – Vianden
Best neighbourhood close to Luxembourg City!
COOLEST thing to do in Vianden – hop on the Télésiège, a cable car with fairytale views across the town
BEST place to visit in Vianden – no trip to this town would be complete without a visit to Vianden Castle – one of the most famous in Luxembourg!
Luxembourg is a very small country, therefore most places are easily reachable from Luxembourg City. If we had to choose, Vianden is one of the best options if you want to be based in a more typical Luxembourgish town! Only an hour away from the city itself, it is easy to get to and very rewarding.
The town is set within a fairytale landscape of rolling hills and forests! The majestic Vianden Castle is a major attraction in Luxembourg, offering a great insight into the history of the country as well as excellent exhibits and viewpoints.
More Awesome Things to do and see in Vianden
Visit the Maison du Victor Hugo, where the famous French writer lived during his time in exile
Indian Forest Adventure Park is great for outdoorsy types, with various climbing walls and obstacle courses on offer
If you are visiting in October, attend the local nut festival – the village bursts into life with market stalls, music and events
Ancien Cinema Cafe is a bar first and foremost, but also offers film screening evenings and a wide array of cultural events
Lajolla Lounge is a reasonably priced restaurant – at least by Luxembourgish standards – with a great terrace overlooking the town
Best Budget Hotel in Vianden
As the name suggests, this hotel comes in an Auberge-style giving you a more local experience whilst staying in Vianden! They provide a buffet breakfast every morning, and the on-site restaurant sells freshly grilled meat throughout the day. Guests are also given access to motorcycle garages.
Best Mid-range Hotel in Vianden
The boutique Hotel Belle-Vue is located in the picturesque town of Vianden just outside of Luxembourg City center and features incredible facilities. On-site at the property you can expect to find an indoor swimming pool, a sauna and wellness area, an à la carte restaurant, and a spacious terrace.
Best Luxury Hotel in Vianden
Though there aren't any luxury hotels in Vianden, Chalets Petry offers some fantastic fully serviced holiday homes! Each house comes with its own sauna and hot tub, letting you sit back and relax throughout your stay. Free parking is available on-site, as well as high-speed WiFi.
Final Thoughts on Where to Stay in Luxembourg City?
Luxembourg City is a vibrant and multicultural hub in the centre of Western Europe! From charming cobblestones and castles to modern restaurants and slick bars, Luxembourg City has something for everyone.
For the best area, we have to go with Haute Ville! This central location is where you will discover the historic charm of the city, and is well connected to the rest of Luxembourg City – and even further afield in the rest of Luxembourg.
That being said, everywhere mentioned in this guide has its own unique attractions to offer. We hope we have helped you to narrow down your options for your upcoming trip to the Luxembourgish capital.
Have we missed anything? Tell us in the comments!
Editor's Note – No matter where you are traveling, you NEED to have great travel insurance. We have personally tested TONS of travel insurance companies, and can say without a doubt that World Nomads is the absolute best (and most affordable!). Fill out this form to get a quote for your trip to Luxembourg City!
***Disclaimer*** Some of the links in this post are affiliate links. This means that if you book your accommodation through the site, One Weird Globe will earn a small commission at no extra cost to you. Your support helps me keep the site going :)
Latest posts by Clair Ricketts
(see all)