There's never a dull moment in Chattanooga. From a sensational aquatic museum to America's largest underground waterfall, the "Scenic City" features a plethora of jaw-dropping wonders and epic adventures. 
What's more, Chattanooga boasts a burgeoning arts scene, lively annual events, and restaurants to satisfy every palate. 
Yet, even with all the fantastic experiences it has to offer, visitors in Chattanooga should spend some time exploring the nearby towns, parks, and attractions. Not only will it spice up their vacation, but it will give them scores of extraordinary bucket-list-worthy experiences. 
Inspired to take a day trip from the city? We're going to help you experience a rocking vacation here by featuring the best day trips from Chattanooga. 
Quick Answer: Best Day Trips from Chattanooga, TN
#1 – Nashville, TN
Best day trip from Chattanooga by train
The top destination in Tennessee 

Mouth-watering cuisine 

Scores of historical treasures 
No list of the best day trips from Chattanooga is complete without Nashville. Famous for its flavorful hot chicken and music scene, Nashville is an endlessly entertaining city that offers modern entertainment and historical treasures in the same breath. 
You can spend the whole day in Nashville hitting its outstanding museums and attractions. Some of the best must-see spots for day-trippers in Nashville include the Tennessee State Museum, Belle Meade Plantation, the Johnny Cash Museum, and Ryman Auditorium. 
If you're a bourbon or whiskey connoisseur, you should pencil in a pit stop to Nelson's Green Brier Distillery.
Enjoy your stay in Chattanooga! Check out our guide for what to do in Chattanooga while you're there!
#2 – Chatsworth, GA
Best cheap day trip from Chattanooga
Budget-friendly experiences 

Tons of outdoor pursuits 

Nature sights 
Nicknamed the "Gateway to the Appalachians," Chatsworth beckons visitors aching for a relaxing and restorative nature getaway. With access to Fort Mountain State Park and the Cohutta Wilderness Area, the city also offers ample opportunities for outdoor recreation and adventures. 
Whether you're into hiking, fishing, or kayaking, you'll surely find your outdoor bliss in this city. Even better, the city hosts a ton of inexpensive attractions and sights, including the Chatsworth City Park and the historic Chief Vann House. 
Truthfully, there are so many cool things to do here that a day trip might not be enough to see the best of it.
The Best Travel Backpack EVER MADE!?!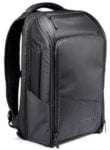 We are obsessed with backpacks – we've tried them all! And our favourite carry on backpack in the WORLD is the Nomatic Travel Backpack. This backpack has revolutionized the backpack industry and will change the way you travel forever :) Check it out here!
#3 – Savage Gulf State Natural Area, TN
Best day trip from Chattanooga by car
1-hour drive from Chattanooga

Awe-inspiring attractions

Scenic wilderness
Savage Gulf is, hands down, one of the most satisfying and awe-inspiring day trips from Chattanooga. Famous for its rugged canyons, plunging waterfalls, and dramatic sandstone cliffs, this nature spot is filled with gorgeous sights of wilderness at every turn. 
There are also a lot of scenic trails suited to all ability levels. Some even spend the entire day at this state park hiking and exploring the wilderness. If you're looking for something a bit challenging, take the four-mile trail that leads to the stunning 50-foot Greeter Falls. 
For an easier hike at this park, hit the paved pathway to Stone Door.
Need more specifics? Here are the best neighborhoods in Chattanooga to stay!
#4 – Blue Ridge, GA
Best day trip from Chattanooga with kids
Kid-friendly attractions 

Full of outdoor recreation

Shopping and dining options 
There's absolutely no shortage of family fun in Blue Ridge, a charming mountain town east of Chattanooga. As a matter of fact, the town has a multitude of age-friendly attractions, as well as options for dining and shopping. 
Not to mention, the town offers infinite opportunities for outdoor recreation, from hiking to fishing. Some of the town's most popular attractions and activities include the Aska Mining Company, wineries, breweries, orchards, and the Blue Ridge Scenic Railway. 
And guess what? Blue Ridge is home to a slew of majestic cascading waterfalls, like Amicalola Falls, Helton Creek Falls, and Benton Falls.
#5 – Sweetwater, TN
Best romantic day trip from Chattanooga for couples
Romantic ambiance 

Wondrous surrounding areas 

Terrific shopping choices 
Sweetwater is a nostalgic, quaint, and romantic town oozing with sweet Southern charm and antique shops. In Sweetwater, you can spend a few hours strolling the historic shopping district to score some great vintage finds. 
You may also do some shopping at the Sweetwater Flea Market, home to more than 700 vendors. Once you get your retail therapy in Sweetwater, drop by the Lost Sea, wherein you'll discover a historic 18th-century village and a massive underground lake. 
You can likewise take a picturesque drive along Cherohala Skyway or pay a visit to the largest muscadine vineyard in Tennessee.
#6 – Cartersville, GA
Recommended day trips for families
Family-friendly destination

Plenty of museums 

1.25-hour drive from Chattanooga 
Cartersville is home to a slew of educational history and science museums, making it an amazing day trip destination for families with young kids. 
Drop by the Tellus Science Museum, which is a Smithsonian Institute affiliate featuring a digital planetarium, a mineral gallery, and a fossil exhibit. From there, head to the Booth Western Art Museum, the second-largest art museum in Georgia. 
Other popular places to visit in the area include the Red Top Mountain State Park and Etowah Indian Mounds. Trust me, everyone in your family will have a blast on your day trip to Cartersville from Chattanooga.
#7 – Cloudland Canyon State Park, GA
A must-do for nature lovers
Serene landscapes 

Breathtaking waterfalls 

Photogenic hiking trails 
Although it's just a 45-minute drive from Chattanooga, a trip to this state park will make you feel like you've been whisked away to the rugged Wild West landscapes. In spite of the area's abundance of trails, most of the striking scenery can be found close to the parking area. 
Additionally, the park has more than 3,500 acres of serene landscapes, massive canyons, waterfalls, and wildlife. And if you're feeling adventurous, you'll find 64 miles of trails for hiking, as well as 30 miles of horseback riding, disc golf, bike trails, and picnic shelters. 
By the way, did we mention that it's often deemed as one of the country's most beautiful parks?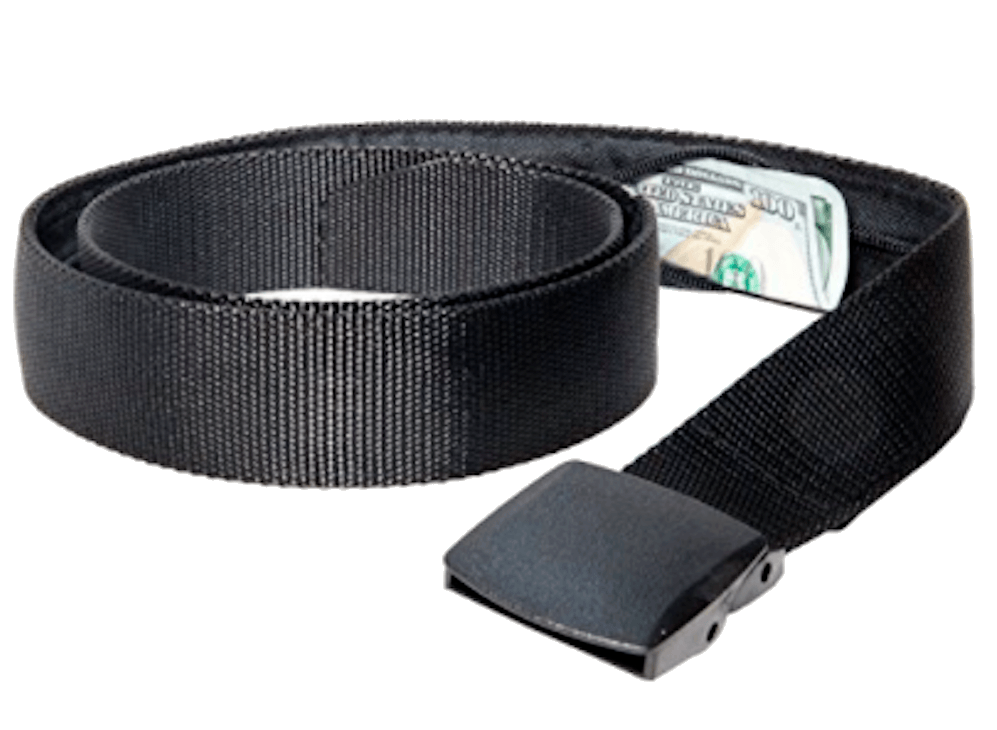 If you are traveling you should ALWAYS have emergency cash hidden on you! Security belts are great because they are affordable and can fit a ton of stuff in them (great for peace of mind!). Check out our favorite travel belt!
#8 – Huntsville, AL
An action-packed day trip from Chattanooga
Diverse collection of attractions 

Rich in history and culture 

Plenty of natural wonders 
There's something for everyone in Huntsville, Alabama. Whether you're dreaming of a nature retreat or a historical tour, Huntsville will appease your wanderlust in a variety of ways. You can learn about military history, local ritters, and rocket ships in just one day in Huntsville. 
To start your trip on a high note, visit the US Space & Rocket Center, home to simulators, beguiling exhibits, and daily shows. Then, head to the Huntsville Botanical Garden for a serene stroll among butterflies, flora, and other critters. 
You might also want to see the city's other notable attractions, such as the Twickenham Historic District and Southern Adventures.
#9 – Chickamauga Battlefield, GA
Great for history lovers
Historic national treasure 

Educational experience 

Amazing exhibits 
Want to brush up on your Civil War history? Make sure to include Chickamauga Battlefield on your list of top day trips from Chattanooga. 
After all, it's one of the country's largest Civil War parks and was an important site during the 1863 battle between the Federal forces and the Confederate. Start your trip here with a visit to the Visitor's Center. 
Besides its eye-opening tidbits, the center also has an outstanding gun collection and a short film about the military park. There's a ranger-led tour of the military park that will give you a deeper insight into the Civil War.
#10 – Ellijay, GA
A very cool and hip spot
Filled with apples and vineyards 

Plenty of year-round attractions 

Easy-going atmosphere 
Ellijay, billed as Georgia's Apple Capital, lures travelers with picturesque vineyards and heritage apple orchards. This charming, laid-back town is incredibly popular in autumn when most local orchards offer hayrides and apple picking. 
But Ellijay has dozens of attractions and activities, no matter what time of the year you visit. For one, you can swing by one of the family-operated wineries for some free tastings. Alternatively, you could play a round of golf at any of the area's premier courses. 
Shopaholics will appreciate the town's numerous stalls and antique stores. If you visit it in April, you'll likely have a chance to experience Ellijay's apple blossom festival.
#11 – Mentone, AL
Great for a quiet getaway
Breathtaking nature sights

Impressive 19th-century buildings 

Offers a peaceful retreat 
Perched beautifully atop Lookout Mountain, this sleepy Alabama town is perfect for anyone who wants to escape Chattanooga downtown's bustle. Surrounded by natural beauty, this town offers access to countless outdoor activities and attractions. 
A must-see here is Desoto Fall, which will enthrall you with its 104-foot drop and emerald pool. You may also head to Brow Park, where you can enjoy stunning views of the area. The town has an old town feel, with wonderfully preserved 19th-century buildings. 
Though you won't find big-name restaurants and stores in this town, you'll still get your shopping fix at the peaceful Menton Market.
Conclusion to the Best Day Trips from Chattanooga
Chattanooga is, without a doubt, an excellent base for a vacation in Tennessee. With its favorable location, the city offers easy access to several destinations in the American Southeast. 
From Chattanooga, you'll be a short drive away from a few cities and towns in Alabama, Tennessee, and Georgia. Plus, the city is surrounded by a myriad of parks and natural attractions. Believe me, the options for adventure from Chattanooga are seemingly endless.  
So, if you want to add more variety and color to your Chattanooga vacation, hit any of our recommended day trips. Who knows? Maybe, one of these destinations can give you the adventure of a lifetime.
***Disclaimer*** Some of the links in this post are affiliate links. This means that if you book your accommodation through the site, One Weird Globe will earn a small commission at no extra cost to you. Your support helps me keep the site going :)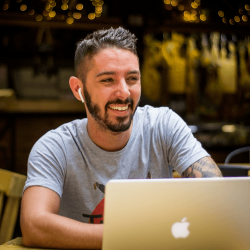 Latest posts by Aaron Radcliffe
(see all)