Chattanooga – nicknamed the "Scenic City" – oozes with beauty and charm. Surrounded by the awe-inspiring natural beauty of the Appalachian foothills and Tennessee River, this outdoorsy town overflows with exhilarating activities for locals and travelers of all kinds.
Once you're in Chattanooga, you'll be tempted to spend a great deal of time outside your hotel, hiking picturesque trails, strolling museums, and rock climbing.
What's more, the city will enthrall you with its top-notch restaurants, world-class museums, and one of the world's finest educational aquariums. While Memphis and Nashville remain the Volunteer State's most popular destinations, Chattanooga will soon give these cities a run for their money.
Planning to visit Chattanooga? Make sure to check out our suggestions and tips below.
• The 20 Best Things to Do in Chattanooga •
#1 – Tennessee Aquarium
Biggest attraction in Chattanooga

Outstanding animal programs

Fascinating exhibits
They don't call this aquatic museum America's best aquarium for nothing. Unlike your typical fish tank, the Tennessee aquarium will take you on a wondrous journey featuring eclectic and charming animals that dwell below and above sea level.
From stingrays and sharks to otters and chirping birds, the aquarium is home to a cornucopia of creatures. Furthermore, the aquarium hosts educational and immersive programs that will surely entertain everyone. Did we mention that it offers tons of lively shows?
Have some time? Get out of the city with these epic day trips from Chattanooga!
#2 – Sunset Rock
Breathtaking panoramas

Short and easy trails

Perfect afternoon activity
Aching for a scenic outdoor escape? Do yourself a favor and take the round-trip three-mile hike up Lookout Mountain to Sunset Rock from the historic Cravens House. Accessible easily from Chattanooga downtown, hikers can park for free and choose between the two trails.
The most direct path is sweet and short, making this hike a terrific afternoon activity. No matter which route you pick, you'll be mesmerized by a stunning panoramic view of the Tennessee River Valley.
Still haven't booked for Chattanooga? Find out where to stay in Chattanooga for any type of trip!
#3 – Bluff View Art District
Loads of art museums

Eye-catching architecture

An Instagrammer's paradise
Bluff View Art District is an absolute can't-miss attraction in Chattanooga. With a mixture of Italian-inspired and Victorian architecture, this district will amaze you and give you the urge to snap a jillion photographs.
Although this district is pretty small, it nevertheless has a lot of character. You'll see carefully-strewn public artworks, verdant vines hugging buildings, and a trio of art institutions. As a bonus, it's also home to some of the city's most beloved sustainable eateries.
The Best Travel Backpack EVER MADE!?!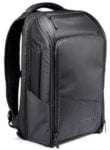 We are obsessed with backpacks – we've tried them all! And our favourite carry on backpack in the WORLD is the Nomatic Travel Backpack. This backpack has revolutionized the backpack industry and will change the way you travel forever :) Check it out here!
#4 – Lookout Mountain Incline Railway
Exciting experience

Gorgeous views

Unique way to travel
Driving may be the most convenient way to reach Lookout Mountain, but, the most epic experience is the Incline Railway. Known as "America's Most Amazing Mile," this railway will transport you up the mountain's steepest part on a 70-percent grade track.
In fact, it's often deemed as one of the world's steepest passenger railways. Of course, the railway will reward you with striking overlooking views, especially once you get to Lookout Mountain's highest point.
#5 – Ruby Falls
Has an elevator ride

Get a guided tour

Ethereal experience
No list of the top attractions in Chattanooga is complete without Ruby Falls. Since 1929, this jaw-dropping 145-foot underground waterfall has captivated visitors with its surreal natural beauty and educational tours for visitors of all ages.
Nestled around 1,230 feet below Lookout Mountain's surface, this natural wonder is also America's deepest commercial cave and largest underground waterfall. There are holiday events and seasonal tours here, too, including the one-of-a-kind Lantern Tour.
#6 – Walnut Street Bridge
Free attraction

Stunning sunsets

Great city views
The longest pedestrian bridge in the world is by far a must-visit attraction in Chattanooga downtown. Not only is it a beautiful place to stroll and relax, but it offers sensational views of the city skyline and river.
For a memorable experience, visit it during sunset and be fascinated by the magnificent shades of gold. And, guess what? The bridge also has a lineup of year-round events, including Wine over Water tasting and the Riverbend country music festival.
#7 – Coolidge Park
Free activities

Pleasant views and sights

Historic carousel
Coolidge Park teems with fun and adventure for everyone. Besides serving as a home to the Walnut Street Bridge, it also has rock climbing facilities and an interactive water fountain. If you're not in the mood for some energetic activities, you can just relax at the lush Peace Grove.
There's also a historic carousel that has been entertaining kids for more than 100 years. From tigers to horses, this carousel promises to put kiddos in a state of bliss with its animals.
#8 – Highpoint Climbing Gym
A variety of activities

Kid Zone

Perfect for active travelers
Highpoint Climbing Gym, with over 20,000 square feet of outdoor and indoor climbing space, offers an extraordinary and fun-filled fitness experience for everybody. Set right in the heart of the city, the gym offers an array of exciting activities for experts and newbies.
Visitors can try bouldering and sport climbing. There are also yoga lessons for anyone who wants a more restorative experience. For those traveling with tots and tykes, the gym offers a Kid Zone.
#9 – Warehouse Row
Shopping mecca

Unique finds

Tons of food choices
Wondering where to go in Chattanooga for extensive shopping? Pay a visit to Warehouse Row! Built-in 1904, this one-of-a-kind shopping area has been amped up and revitalized in the last few years.
Today, visitors will find practically everything – from staples like Anthropologie to boutiques specializing in exotic orchids. After getting your shopping fix, enjoy some cocktails and small plates at the chic Public House.
Alternatively, you may enjoy a bowl of killer ramen and other dishes at Nashville import Two Ten Jack.
#10 – Chattanooga Choo Choo
Historic treasure

Entertainment center

Has a hotel
At first glance, you might think that Chattanooga Choo Choo is just like any typical hotel. But inside the building's brick walls, you'll find a rich history that has literally helped put Chattanooga on the map. As a matter of fact, it's a must-see spot for history buffs.
Inscribed on the National Register of Historic Places, this 20th-century station has turned into a vibrant complex with a remodel hotel and extensive outdoor gardens. Likewise, it features entertainment venues, restaurants, bars, and shops.
#11 – Rock City Gardens
Tons of fun attractions

Ideal for nature lovers

Majestic sights
Nestled in Lookout Mountain, this beloved 4,100-foot trail offers activities to delight different kinds of travelers. Outdoor connoisseurs will find their bliss weaving through the towering boulders located at Fat Man's Squeeze and Needle's Eye on the Enchanted Trail.
Kiddos will feel like bona fide adventurers as they cross the Swing-a-Long Suspension Bridge. Of course, they will also love the figurines depicting classic kiddie stories and fairytales at Mother Goose's Village. Couples will appreciate the photogenic Lover's Leap.
#12 – Creative Discovery Museum
Educational, hands-on exhibits

Kid-friendly activities

For children 12 and below.
Traveling with your little ones? Why not let them explore and learn in a rather exciting way at the Creative Discovery Museum? A popular children's learning center, this educational museum has a plethora of hands-on and interactive exhibits that will let your kiddos play and explore.
Some of the top exhibits include Rooftop Fun Factory, RiverPlay, Science Theater, and PlayGym. Even better, the museum has a host of kid-friendly programs and exhibits.
#13 – Hunter Museum of American
World-class exhibits

Impressive architecture

Enticing programs
Chattanooga has one of the finest and most colorful art scenes in the Southeast. There's no better place to see the city's burgeoning art scene than at the Hunter Museum of American Art.
While it's a bit smaller than its neighbor, Atlanta's High Museum, it definitely has plenty of outstanding artworks. With its world-class exhibits and diverse collection, the museum is sure to wow art connoisseurs. Not to mention, it has dazzling and eye-catching architecture.
#14 – JJ's Bohemia
Chattanooga's most celebrated venue

Astounding music acts

An assortment of late-night entertainment
Catch some of the state's hottest music acts with a pit stop to JJ's Bohemia. A little gritty and grungy, this musical institution in Chattanooga features tons of up-and-coming rock bands from Nashville.
There are comedic weekly open mics and electric young local acts, in addition to the frequent burlesque troupe. Whether you're a music buff or looking for some quality late-night entertainment, you'll have a blast at JJ's Bohemia.
#15 – AT&T Field
Baseball fan's utopia

Inexpensive experience

Beautiful setting
The city boasts a solid and beloved minor league baseball team. Their beautiful 6,000-seat stadium is set right in the middle of downtown, making the field easy to reach from some of Chattanooga's best hotels.
Even if you're not a big-time baseball fan, you'll still have a swell time at this stadium. With its expensive cold beer and tickets, it's certainly one of the top budget-friendly things to do in Chattanooga.
#16 – Chattanooga Zoo
13-acre wildlife haven

Exotic animals

Lively programs and exhibits
Don't let its size deceive you! Sure, it's a bit smaller than the other famous zoos in America, but it's home to several exhibits and fantastic shows for the entire family. Trust me; you'll love the zoo's camel rides, wild encounter experiences, the Zoo Choo train, and tours.
There are more than 300 animals residing in this 13-acre zoological park. As you explore the zoo, you'll spot cougars, Komodo dragons, red monkeys, leopards, and peacocks.
#17 – Racoon Mountain
Five miles of mapped cave passageways

Bucket-list-worthy adventure

Mystical cave system
Raccoon Mountain is hands down, the ultimate destination for the curious and adventurous. Whether you're hitting the trails or taking a deep cave expedition, this destination will satisfy your thirst for outdoor adventures.
For a memorable experience, dive deep into the explored and mapped passageways of the mountain's mystical cave system. Though it's an hour away from the city center by car, this outdoor destination is definitely worth the drive, especially for outdoor enthusiasts.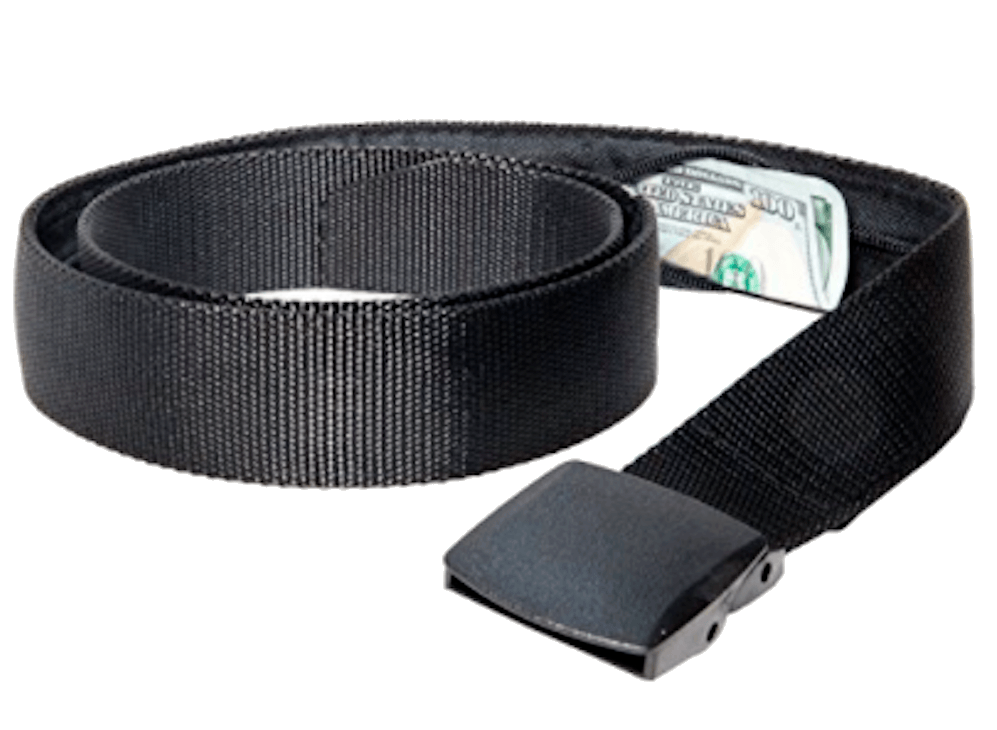 If you are traveling you should ALWAYS have emergency cash hidden on you! Security belts are great because they are affordable and can fit a ton of stuff in them (great for peace of mind!). Check out our favorite travel belt!
#18 – Gallery 1401
Eclectic works of art

Features more than 40 artists

Insightful programs
Gallery 1401 lures visitors with a diverse collection of artworks that will appease any sensibility and taste. Built in 1998, this remarkable art gallery represents more than 40 premier and established internationally and nationally recognized artists.
Their art collection covers a wide medley of styles, ranging from classical to impressionism and contemporary realism. It features artworks in a mishmash of media, including sculptures, original oils, hand-blown glass, boards, photography, and paper.
#19 – Southern Belle
Educational experience

Scores of pleasurable sights

Live entertainment and mouth-watering food
A great way to spend a day in Chattanooga is to cruise along the Tennessee River on the historic Southern Belle. Established in 1985, this boat amazes guests with its lovely views of the city skyline and Lookout Mountain.
There's also entertainment, drinks, and food available on this cruise, making it a complete and unforgettable sightseeing adventure. Even better, these daily cruises are pretty educational, thanks to the narrators highlighting the region's history.
#20 – Tennessee Valley Railroad Museum
Has 1/2-day to full-day tours

Educational displays

Vintage train rides
Take a step back in time and learn more about the region's history on a vintage steam engine through the Tennessee Valley Railroad Museum. Suitable for visitors of all ages, this Chattanooga attraction is described famously as a moving museum.
After all, this classic train ride will take you and other visitors through Tennessee's verdant landscapes. Aside from its celebrated year-round rides, the museum offers intriguing exhibits, seasonal programs, and excursions.
Final Thoughts on Things to do in Chattanooga, TN
There's never a dull moment in Chattanooga. With a wealth of awesome attractions and things to do, Chattanooga will definitely keep you amused and occupied for days or even weeks. Truthfully, the attractions mentioned on this list are just the tip of the iceberg.
From scenic nature escapes to insightful galleries and museums, Chattanooga offers a slew of diversions and attractions for visitors of all ages and types. Surprisingly, it's quite affordable compared to other popular destinations in Tennessee.
Is there something you want to share with us? Want to add something to our list? Please let us know what you think in the comment section below.
***Disclaimer*** Some of the links in this post are affiliate links. This means that if you book your accommodation through the site, One Weird Globe will earn a small commission at no extra cost to you. Your support helps me keep the site going :)
Latest posts by Bailey Turvey
(see all)