Cusco is a beautiful city bursting with history, culture and incredible food. It is surrounded by stunning ruins and spectacular nature and is a must-see for travellers of all ages.
But with magnificent Macchu Picchu and a great selection of towns, villages and ancient Incan ruins just a short train ride away, there's plenty to see and do outside of the city.
Which is why we put together this guide to the best day trips from Cusco. In this list, we highlight everything from quick train trips to adventures in the Andes, romantic outings for couples and several family-friendly escapades.
After reading this article, you'll be spoiled for choice in and around Cusco.
Let's get to it – here are the best day trips from Cusco.
Quick Answer: Amazing Day Trips from Cusco
Best Places to Stay in Cusco
After a busy day exploring the beautiful surroundings of Cusco, you're going to want to return to the comfort of your accomodation to relax and unwind. To make sure you get a good night's sleep so that you're FULLY ready to take on another day of adventures, here's a top selection of places to stay in Cusco.
• Best Hostel in Cusco •
The best thing about this hostel? The beds. There are no bunks as this place, so no squeaky beds to wake you up in the night – plus they're super comfortable, too. Not only that, but they also make sure to provide a ton of blankets. The owners serve up a tasty breakfast as well, which is always a welcome treat.
Looking for the Party? We've got you covered with our guide to the best party hostels in Cusco!
• Best Budget Hotel in Cusco •
Boasting a fantastic central location on a pedestrianised street, this hotel is run by a friendly local family. Beds are nice 'n' comfy and there's ample heating if you're feeling the cold. If you want to unwind, make sure to spend some time out on the chilled patio surrounded by flowers.
• Best Luxury Hotel in Cusco •
The ultimate in relaxation
After a day of hiking, why not return to the luxury of this drop-dead gorgeous hotel, close to Cusco's cathedral and main square. The colonial building has a quiet courtyard and a spa with a selection of treatments. The stylish rooms here even have oxygen pumped into them. No, really; just in case you're really feeling the effects of the altitude!
#1 Best Day Trip from Cusco – Machu Picchu
Day Trips from Cusco by Train
Once in a lifetime experience
Incredible views and vistas
A MUST for anyone visiting Cusco
Perched high above the jungle in the shadow of the Andes, Machu Picchu is one of the most recognizable sites in the world.
At four hours by train, Machu Picchu is an epic day trip from Cusco. But, the journey is worth it to visit this ancient Incan city.
After changing trains in Aguas Caliente, travel to the top of the mountain and enjoy the incredible views of the terraced valley below. Take in the lush landscapes surrounded by a magnificent backdrop of mountains. While there, make sure you take plenty of photos and visit the Sun Gate, Temple of the Sun and Intihuatana.
The Best Travel Backpack EVER MADE!?!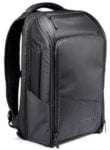 We are obsessed with backpacks – we've tried them all! And our favourite carry on backpack in the WORLD is the Nomatic Travel Backpack. This backpack has revolutionized the backpack industry and will change the way you travel forever :) Check it out here!
Spectacular scenery
Great for nature lovers
Another iconic site that is easily reached by train is Lake Titicaca. Located on the border of Bolivia and Peru, Lake Titicaca is one of the largest lakes in South America. Covering more than 8,300 square kilometres, this spectacular body of water is home to a myriad of islands and villages waiting to be explored.
The Lake is also home to the Titicaca Reserve where you can find more than 90 species of bird, fish and amphibians, including the famous giant frog.
Not only is Lake Titicaca itself beautiful, but the journey there is one of the most spectacular in the world. Be sure to gaze out the windows at the passing landscapes as the train takes you through the Peruvian countryside.
#3 – Puno
Picturesque location
Lots of llamas
Charming city
Puno is a charming port city on the shores of Lake Titicaca. Overlooking this magnificent lake, Puno sits surrounded by lush hills and colourful landscapes.
The city is most famous as a jumping off point for exploring Lake Titicaca. From Puno, you can hop on a boat and explore this massive body of water as well as visit the famous Floating Islands.
For incredible views out over the city and lake, hike up to the panoramic viewpoints of the Puma and Condor statues. From each of these vantage points, you can enjoy sweeping vistas and magical sights.
Interested in an animal encounter? Head to one of the nearby llama farms and make a furry friend or two.
#4 – Aguas Calientes
Quaint town
Ideal for hikers
Relaxing thermal baths
Aguas Calientes is a quaint and charming town that sits at the bottom of a valley next to Macchu Picchu. It is most often visited as an access point for its famous neighbour, but Aguas Calientes is a town that shouldn't be overlooked.
Aguas Calientes is a great day trip destination for hikers. The rolling hills and stunning valleys are crisscrossed with trails and paths that lead intrepid travellers to magnificent views and interesting sights.
For one of the best views, climb 2,370 meters to the top of Putucusi and enjoy spectacular scenes of Macchu Picchu.
When you're ready to rest your weary legs, visit the thermal baths of Aguas Calientes. Here you can enjoy sitting in a natural hot pool while staring out at nature.
Staying Safe in Cusco
While Cusco is super safe, no matter where you are traveling, you NEED to have great travel insurance. We have personally tested TONS of travel insurance companies, and World Nomads is our favorite (and most affordable!).
Fill out the form below to get a quote so you can have a stress-free time traveling around Peru!
Romantic Day Trips from Cusco for Couples
Incredible sights
A MUST for trekkers
Beautiful lakes and valleys
Tucked deep within the wilderness of Peru is the spectacular and vibrant Humantay Lake. This vivid turquoise body of water is surrounded by lush landscapes and towering peaks. Trust us when we say, the photos alone make this one-day trek more than worth the effort.
This full-day adventure is a chance for couples to get back to nature. As you make your way through the Peruvian countryside, you'll enjoy stunning views of sprawling lakes and lush valleys.
You'll pass by mountains sacred to the ancient Incas and see spectacular views of the Humantay glacier. Keep your camera handy because you won't want to miss a single snap!
Check this out – The 11 BEST Hostels in Arequipa, Peru
Outstanding views
Picturesque nature
Interesting history
Another fantastic trek for adventurous couples is Salkantay. Ranked as one of the 25 best hikes in the world by National Geographic Adventure Travel Magazine, this route has it all – outstanding views, wild waterfalls, and plenty of breathtaking sights.
This multi-day excursion takes travellers back in time to follow in the footsteps of the Incas. From Cusco to the Lost City of the Incas, you'll explore some of the most famous and incredible sites in Peru.
Along the excursion, you'll see snow-capped mountains, raging waterfalls, exotic flora and fauna, and even an animal or two.
On this epic adventure, you'll also have the opportunity to visit orange, avocado and coffee plantations and sample fresh and delicious treats.
Packed with exciting activities
Ideal for hikers
Unique photo opportunities
Get your heart racing and your adrenaline pumping by exploring the Inca Jungle Trail. This awesome adventure combines a variety of sports, including hiking, biking, rafting and zip lining, for the ultimate outdoor experience.
This fantastic multi-day adventure is the perfect way to see and explore the Sacred Valley. Along the route, you'll pass through a number of small towns and villages where you can meet and interact with locals.
You'll also enjoy sweeping views of the region, including snow-capped Huacay Willca, the Cloud Forest and Macchu Picchu.
At the end of the hike, reward your efforts (and your muscles) by taking a relaxing soak in the Cocalmayo hot springs.
#8 – El Balcon del Diablo
Spectacular scenery
Incredible views
Unforgettable experience
A visit to El Balcon del Diablo is a must for shutterbugs and nature photography enthusiasts.
El Balcon del Diablo – or the Devil's Balcony – is a large rock ledge that overlooks a meandering river that flows into a small cave. Fearless travellers can climb up to the rock ledge and peer through the window to enjoy views down over the valley and into the cave below.
If you're up for a real adventure at the Devil's Balcony, you can even head down and explore the cave on foot.
Once you've snapped the perfect pic, enjoy an afternoon of exploring nearby Sacsayhuaman archaeological centre. Here you'll find a myriad of ancient attractions and natural architectural sites to explore.
#9 – Qarañahui Caves and Qeswachaka Bridge
Unique experience
Stunning setting
Cool underground exploring
Enjoy two unique and incredible attractions on this fantastic trip from Cusco. This day trip is perfect for curious couples and history buffs who just can't get enough of Incan ingenuity and innovation.
Located just four hours south of Cusco is the Qeswachaka Bridge. Made of reed-like grasses, this impressive bridge was hand-woven by the ancient Incas. It spans 35 meters across a canyon and sits nearly 20 meters above the rushing waters of the river below.
After crossing the bridge, hop back in the car and visit Qarañahui, one of the greatest caves near Cusco. Explore a twisting and turning labyrinth of paths and tunnels as you pass stalagmites and stalactites and explore this impressive underground world.
#10 – Lares Baths
Restful and relaxing
Beautiful surroundings
Rich history
Sit back and relax in one of the most beautiful natural settings in Peru by taking a day trip from Cusco to the Lares Baths.
Located less than three hours outside of Cusco, the Lares Baths are an ancient Incan thermal spa. Situated 3,250 meters above sea level, the pools simmer between 36-44 degrees Celcius. Immerse yourselves in these hot pools of nourishing water as you enjoy incredible views and a calming natural surrounding.
When you're ready for a snack, make your way back into town and enjoy a steaming bowl of homemade chicken noodle soup. Not really what you'd expect to eat in Peru, but highly recommended by locals in the know.
Best Day Trips from Cusco with Kids
Great hiking routes
Amazing photo opportunities
Unique landscape
The Rainbow Mountains are without a doubt one of the most beautiful landscapes in Peru. Located just a couple of hours outside of Cusco, these spectacular rock formations are the perfect day trip for families.
The Rainbow Mountains are a set of peaks that look as if they've been painted by hand. Formed by colourful bands of sediment, the hills showcase a variety of colours from vibrant reds and vivid greens to bright blues and stark greys. You won't find a better background for an unforgettable family portrait.
But don't just look at the mountains. Take the time to hike about and see the mountains up close, enjoying the exotic flora and fauna, and maybe even encountering an animal or two.
Easy to get to
Plenty to see and explore
Spectacular views
Located on the outskirts of Cusco, this is one of the quickest and easiest day trips from Cusco for families. Built by pre-industrial Incans, Sacsayhuaman is a fortress-temple complex that boasts impressive ruins, spectacular nature, and beautiful views out over Cusco.
The three-tiered walls of the complex are amongst the most incredible structures built by the Incans. Many of the stones stand more than four meters tall and weigh over 100 tonnes. Historians believe that to accomplish this feat of engineering more than 20,000 labourers would have been required.
Today, much of the massive walls remain. Visitors can get up close and examine the rocks and come up with their own theories of how this magnificent stonework could have been brought together.
Fun for the whole family
Easy to get to
Adventure playground
Get back to nature and take a day trip from Cusco the whole family will love.
Situated 90 minutes outside of Cusco is the mighty Vilcanota River. One of the largest rivers in the area, this stream of water is the perfect place to hop in a boat and navigate a few rapids. Surrounded by beautiful landscapes, you can enjoy breathtaking views and lush, vibrant nature, as you paddle along this magnificent river.
After a quick stop for lunch, it's time to soar through the air with the greatest of ease. Strap yourself into a harness and fly 300 meters through the jungle, passing by trees, plants and exotic animals.
#14 – Choquequirao
Incredible Incan ruins
Magnificent landscapes
Not overrun with tourists
Located in the Sacred Valley of the Inca, Choquequirao is a massive archaeological site of Incan ruins. Considered a mini-Macchu Picchu, Choquequirao isn't part of most tourist routes, so here you can enjoy all the perks of the Incan lost city without the throngs of tourists.
Surrounded by sweeping valleys and soaring hills, Choqueqirao sits more than 3,000 meters above sea level. It is a series of buildings and terraces built around a truncated hilltop. Less than half of the site has been uncovered and excavated, so who knows what else lies buried in the jungle.
#15 – Q'enqo
Fun to explore
Interesting history
Intriguing and curious legends
An archaeological site in the Sacred Valley of Peru, Q'enqo is located just six kilometres north of Cusco. This Cultural Heritage site is not only an easy day trip for families but is incredibly interesting for travellers of all ages.
Q'enqo is one of the largest holy sites in the region. While it's exact purpose isn't known, historians believe it is where sacrifices and offerings took place.
Carved into the natural rock formations is a series of zig-zagging tunnels, temples, and channels. Explore the labyrinth of man-made caves and secret chambers, while also taking a look at the art and carvings that adorn the walls.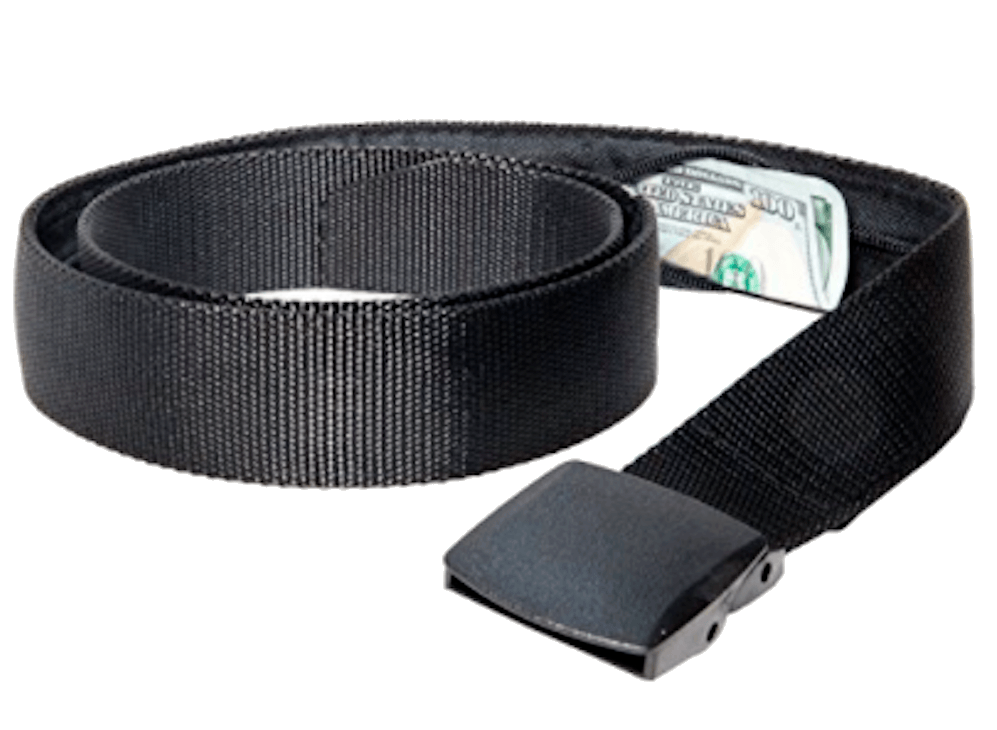 If you are traveling you should ALWAYS have emergency cash hidden on you! Security belts are great because they are affordable and can fit a ton of stuff in them (great for peace of mind!). Check out our favorite travel belt!
Cheap Day Trips from Cusco
Easy to get to
Charming towns & villages
Spectacular views and vistas
Located just 20 kilometres outside of Cusco is the spectacular Sacred Valley of the Incas. It is home to many of Peru's most famous and exquisite Incan Ruins, as well as a great number of charming and cheerful towns and villages.
One of the best ways to experience the valley is to hop on the bus and take a tour of the area. The nearly five-hour loop, which takes travellers from Cusco through Chincherro, Urubamba and Pisac, is the ideal way to take in the stunning sites and spectacular landscapes.
The best part of the tour is, you can hop off in any town that peaks your fancy and hop right back on the bus when you're ready to move on.
Unique landscapes
Interesting history
Interact with locals
Tucked within the Sacred Valley, the Salt Mines of Maras – or Salineras – is an interesting and unique day trip from Cusco.
The salt mines are a tapestry of thousands of shallow pools dug into the side of the mountain. Each pool measures nearly 4 meters across and is less than 30 centimetres deep, creating a patchwork of ponds from which salt is mined and harvested.
Most days of the week, you'll see local families tending to their pools, working them in a traditional manner and often wearing traditional garb.
For an incredible photo opportunity, walk the narrow salt paths between the pools and terraces and enjoy an up-close view of this unique natural wonder.
Remarkable Incan ruins
Incredible photo opportunities
Great for wanderers
Moray is a set of Incan ruins that sits 600 meters above the Sacred Valley of the Incas. Just a 90-minute drive from Cusco, Moray is one of the easiest and most accessible day trips from the city.
Moray is composed of a set of three large natural depressions. Within each depression is a series of concentric circles of terraced land, believed to be used for harvesting and cultivating seeds.
Wandering around Moray is great, but to truly appreciate the site you need to get above it. Climb the hill overlooking Moray and you'll be rewarded with incredible views and unparalleled photo opportunities.
#19 – Pisac
Lively & vibrant marketplace
Delicious food
Great for souvenirs and shopping
A day trip from Cusco to Pisac is a must for anyone interested in a lively and vibrant shopping experience.
This small town, located just 35 kilometres from Cusco, is best known for its bustling and colourful marketplace. Packed with stalls and shops selling unique and local fares, the Pisac market is where you can find everything from fresh food and raw materials, to fruits, vegetables, sweets and treats. Here you can haggle with locals and enjoy an incredible meal while picking up a funky souvenir or two.
Pisac is also home to an impressive set of ruins, which sit perched above the town and spread out across the mountains.
Bonus Trip! – Tipón
Interesting history
Charming village
Marvellous Incan architecture
With an interesting history and magnificent ancient architecture, a visit to Tipón is not to be missed. This quaint village has a number of unique archaeological sites, as well as hiking trails, dirt tracks and a great selection of authentic Peruvian restaurants.
Tipón is home to the largest hydraulic system built by the Incas. Still in use today, this well-preserved terraced water channel features incredible stonework and spectacular fountains. Enjoy relaxing by the water as you stare out over the mountains and valleys.
Are you a fearless foodie? Then Tipón is a must! This charming little village is home to a variety of restaurants that serve grilled cuy (guinea pig), a delicious Peruvian delicacy.
Final Thoughts on the Best Day Trips from Cusco
There's an incredible wealth of history, culture and outdoor adventures throughout Peru. In the towns, villages and countryside of Cusco, you'll find impressive Incan ruins, colourful hills and valleys, and plenty of hiking trails to keep you engaged, enthralled and amazed.
From epic treks and Incan adventures to culinary curiosities and relaxing retreats, you're spoiled for choice when it comes to day trips from Cusco.
If you're looking for somewhere to stay, check out our killer bargain guide to the 15 amazing and best hostels in Cusco.
And, if you're travelling by train, no problem! Cusco is well connected by rail, so you won't have to think twice about getting to Macchu Picchu, Lake Titicaca, Pisac, or beyond!
Now, all that's left is for you to pack your backs and take off! Enjoy the best of Cusco and beyond!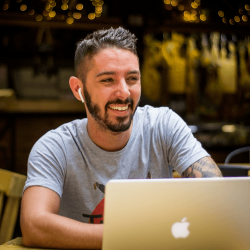 Latest posts by Aaron Radcliffe
(see all)