The port city of Hamburg has a lot to see. With its riverside location, historic buildings, definitive party areas, hipster hangouts and even a nearby lake, this German city is filled to the brim with culture.
But even more culture can be found within the surrounding area. The area of the Hanseatic League is dotted with impossibly charming towns and natural beauty that's just waiting to be explored.
So with our guide to the best day trips from Hamburg, we want to help you get out of the city and into the surrounding region of North Germany.
Whether you're visiting as a family, a couple, or if you're on a budget, there'll be something for you.
Editor's note – Check out our 15 best hostels in Hamburg and find an epic place to stay!
Quick Answer: Best Day Trips from Hamburg
Best Places to Stay in Hamburg
Staying in Hamburg is all about its areas. Get crazy on the lively Reeperbahn, stay in cool St Pauli, or opt for the more suburban feel of Altona. Either way, the transport system will be able to connect with the main hubs and out into the surrounding area for some awesome day trips!
•
Best Hostel in Hamburg
•
Located in the trendy Sternschanze district, this cool hostel in Hamburg is surrounded by trendy bars and restaurants, vintage shops and cafes. Inside the hotel is pretty chic too: think monochrome dorm rooms, beds with privacy curtains and tiled bathrooms. The dorms only sleep 8 people so you should be able to get a good night's sleep.
Price anxiety? We get it too, so we made an article for the best budget hostels in Hamburg!
•
Best Budget Hotel in Hamburg
•
Big spacious rooms and colourful modern decor make this place a no-brainer if you're looking for a budget hotel in Hamburg. There's a range of rooms to fit different budgets – from shared bathroom to family rooms with en suites. Staff here are really welcoming and will help you with your travel plans too.
•
Best Luxury Hotel in Hamburg
•
Close to public transport
This rather gorgeous luxury hotel in Hamburg is located a few minutes walk from Hamburg Dammtor S-Bahn station. Rooms at this hotel are super plush rooms so expect marble bathrooms and huge beds. There's even suites on offer with living rooms. In the evening treat yourself to dinner at the fine-dining restaurant and cocktail bar – of course!
Looking for the Party? We've got you covered with our guide to the best party hostels in Hamburg!
#1 Best Day Trip from Bamburg –Berlin
Day Trips from Hamburg by Train
Visit the German capital

See some sights

Explore its cool districts
Yes, you can easily explore Germany's capital on a day trip from Hamburg to Berlin by train – it takes under two hours to get there, which makes it easily doable in a day. Great if you fancy seeing a different side to a big German city.
Grab the train from Hamburg's Central Station and travel all the way to its Berlin equivalent and then prepare yourself for a day of hitting up the sights.
For one thing, there's the Berlin Wall Memorial to check out, where sections of the wall that divided East and West Berlin still stand. Daubed in graffiti, they make for a sombre experience that's also worth at least a dozen photos.
Or you could visit Berlin's hipster paradises, for which it is well known. There's the area of Kreuzberg, where you can hang out in one of its many cool coffee shops with Instagram worthy interiors.
The Best Travel Backpack EVER MADE!?!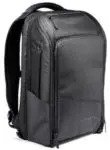 We are obsessed with backpacks – we've tried them all! And our favourite carry on backpack in the WORLD is the Nomatic Travel Backpack. This backpack has revolutionized the backpack industry and will change the way you travel forever :) Check it out here!
#2 – Lüneburger Heide
Ride a classic train

Picturesque scenery

Hiking
The town of Lüneburg might be famous itself, thanks to its collection of beautiful old houses, narrow streets and traditional food; but nearby is a breath of fresh air from all the chocolate box towns and the city of Hamburg itself: Lüneburger Heide.
This little gem of a natural wonderland – full name Naturschutzpark Lüneburger Heide – is a great place to spend some time walking the well-marked hiking trails of this heather soaked heathland ('heide' is German for heath).
But this is one of the best day trips from Hamburg by train since you get to ride the Heide Express – a collective name for several old-timey 1950s trains that run from Lüneburg to the park itself, which is pretty much a must for any train enthusiast.
The trains come complete with buffet cars where you can order meals and drink beer – all with the beautiful natural scenery rushing by.
#3 – Schwerin
Quick train ride

Incredible castle to explore

Lots of culture to soak up
One of the easiest day trips from Hamburg by train you could make (it takes just 50 minutes from Hamburg Central Station), visiting Schwerin is something a cultural whirlwind. There's a lot to see here, but the star of the show is its castle.
Sometimes referred to as the "Neuschwanstein of the North", Schwerin Schloss is located in the middle of the lake. Already a fairytale looking castle, the reflects of its curves and spires in the glassy lake give it an even more magical feel. Elsewhere there's the very tall brick built Schwerin Cathedral.
When you've had enough of looking up head to the Staatliches Museum Schwerin where you can look at some art instead. This art gallery hosts 17th-century paintings by Flemish and Dutch painters, and features work by such artists as the famous Rubens.
#4 – Lübeck
Historic old town

Impressive landmarks

Birthplace of marzipan (maybe)!
When people refer to towns being 'Hanseatic', it means they were part of a defensive (and economic) collective of towns and cities in northeastern Europe. Lübeck was at the forefront of the League and the reminders of its rich past are rife in the city.
Like many Hanseatic towns and cities, Lübeck is steeped in history and comes complete with a set of beautiful old buildings and a charming old town to amble around. Its star attraction, though, is the imposing Holstentor. This old medieval gate, part of the city's old fortifications, was built in 1464 and is a masterpiece of Brick Gothic style.
So for history fans, the simple day trip from Hamburg to Lübeck by train makes perfect sense. But for foodies, there's another claim to fame.
The city is also (allegedly) the inventor of marzipan. You'll find a museum dedicated to it on the second floor of Café Niederegger.
Staying Safe in Hamburg
While Hamburg is super safe, no matter where you are traveling, you NEED to have great travel insurance. We have personally tested TONS of travel insurance companies, and World Nomads is our favorite (and most affordable!).
Fill out the form below to get a quote so you can have a stress-free time traveling around Germany!
Romantic Day Trips from Hamburg for Couples
Not far from the city centre

Cycle around interesting areas

Ecological projects
For an easy day trip for couples from Hamburg, travelling to the island of Wilhelmsburg – just out of the city centre in the Port of Hamburg area – couldn't be easier.
This Hamburg day trip is something that's going to suit you if you and your partner are interested in all things ecological, sustainable and social-minded. And that's not just because Wilhelmsburg is home to a veritable house of tomorrow, in the form of a 'Seaweed House' – a house that's powered entirely by algae.
There's also a high rise apartment building which has been entirely crafted from wood.
You can cycle around the island, taking in the multicultural atmosphere as well as the bleak romance of this industrial area.
On this romantic day trip from Hamburg, you'll be learning all about how a formerly run-down district is turning into an area with a focus on an social and environmental consciousness.
#6 – Heligoland
Hiking

Beaches

Ferry ride
For those truly wanting to get away from the city for a day, making the trip to Heligoland is well worth your time. This North Sea island is car-free, making it a quite literal breath of fresh air.
If that's what you and your partner are looking for, then you should definitely consider going on a day trip from Hamburg to Heligoland. It's also blessed with a mild climate and beaches, making it a fantastic place to visit in summer.
The dramatic shape of Heligoland is cool too: the side you approach is all steep red cliffs, which all slopes down into lovely fields and inviting beaches. For all you outdoorsy types out there, this couples day trip from Hamburg is also a good option: the island is crisscrossed with hiking paths, making it easy to explore the island.
The ferry there and back directly from Hamburg makes it super easy, too.
World's largest warehouse complex

Illuminated city skyline

Chilled boat ride
A world away from the city itself, jumping on a boat and seeing what the city looks like when it lights up is bound to make for a romantic day trip from Hamburg.
But one of the coolest things about this evening excursion is cruising through the Speicherstadt – the world's largest complex of warehouses.
But these aren't just any old warehouses: the 19th-century brick buildings are beautiful, and stand on wood foundations, helping it to earn the status of a UNESCO World Heritage Site. The captain of the boat you're on will tell you more about the background of this cool area.
When it comes to the illuminated city itself, all you and your partner need to do is relax with a drink, soaking up the ambience. And you'll be in back in Hamburg ready for a delicious dinner.
Stately homes

Charming location

Great views
Tranquil hilltop location – check. Beautiful riverside views – check. Charming town to walk around – check. All of these things, and more make the day trip from Hamburg to Blankenese a pretty romantic day out.
Set along the banks of the Elbe River, Blankenese is an affluent neighbourhood and this is evidenced in the mansions and houses of the well to do overlooking the river itself.
You and your partner will be particularly charmed by the Treppenviertel – literally 'stairs quarter' – which, with its mini-mansions and lovely looping lanes is as picturesque and postcard perfect as you're going to get on a romantic day trip from Hamburg.
There's even a beach you can discover here, on the shore of the Elbe, which is especially refreshing to paddle in when it's summer.
And to round it all up, stroll to the top of the Süllberg hill and laze around with views of Hamburg in the distance before making your return.
Day Trips from Hamburg with Kids
Double-decker bus ride

See sights along the river

Learn about fruit
When you feel like you've had enough of the city, and you've seen the old town and all its attractions, you might want to head out of the city on an easy family day trip from Hamburg, right?
Of course. And so you can make this one completely stress-free, you don't have to worry about train times, or renting a car and navigating the roads. Nothing like that. All you need to do is hop aboard a red double-decker bus (just like the ones in London) and you'll be driven along the Elbe River and out of Hamburg.
It's a great day trip from Hamburg with kids – especially young children because what child doesn't like sitting on the top deck of double-decker, pointing out all the sights you whizz by. You'll go all the way to Altes Land (North Europe's largest fruit producing region) where they can have fun learning about all the different fruit that's grown here.
#10 – Bremen
Amazing old buildings

Streets right out of a fairytale

Easy to reach
Many Hanseatic towns feature typically beautiful buildings that make for a wonderful atmosphere (and great for photo opportunities), but none can quite captivate young minds as the fairytale-esque Bremen.
And located just an hour away by train, it's a great family day trip from Hamburg.
Once you're here you'll have a lot to explore, but you can take it at your own pace, of course. Historic architecture abounds – mainly in the grand Market Square: there's the 600-year-old City Hall, which now features a high-end restaurant and the absolutely towering Romanesque giant that is the Bremen Cathedral for your children to gawp at in wonder.
But nothing quite satisfies active imaginations as the rambling area known Schnoor. This extra historic part of town has held onto its medieval character and, complete with leaning buildings and narrow cobbled lanes, it'll have kids thinking they've jumped right into a bedtime story!
Learn about Hamburg's history

Have fun as a family

Go sailing!
Alster Lake might technically be in the city itself, and seeing it from the shore is all well and good, but getting onto the lake and trying out a bit of sailing for yourself makes it feel like a proper day trip from Hamburg.
With a surface area of 164 hectares, there's a lot of lakes to explore as you and your family embark on a sailing voyage to the lake. How about that for a Hamburg family day trip!
You'll get to sail with a knowledgeable skipper. Not only will they guide you in steering the boat yourselves (don't worry: it's specially equipped to be very hard to capsize!) but the skipper is also full of information about the maritime history of Hamburg.
So for a lot of fun, even if you've never been sailing in your lives, this is a great option for a day trip from Hamburg with kids in tow.
#12 – Heide Park
Close to the city

Exciting rides

Fun day out!
Nothing says a family day out quite like a trip to a theme park, so for the quintessential day trip from Hamburg with kids you need to get yourselves to Heide Park.
Naturally, there's something for everyone at this park, which is handily located less than an hour's drive south of the city.
You'll find thrill rides like roller coasters – like the huge Big Loop 360 – and vertical drops, as well as much less thrilling (but still fun) attractions for smaller children, like Peppa Pig Land. All of it spread across themed zones, like the Pirate Zone and one based on Transylvania. There's even a village here that's built to look like the houses you'd encounter at Lüneburger Heide!
They even boast an incredible wooden rollercoaster, the Colossos, which is being renovated at a cost of 12 million Euros and will be open for the 2019 summer season.

If you are traveling you should ALWAYS have emergency cash hidden on you! Security belts are great because they are affordable and can fit a ton of stuff in them (great for peace of mind!). Check out our favorite travel belt!
#13 – Altes Land
Best Cheap Day Trips from Hamburg
Natural scenery

Charming villages

Blossom!
Getting to Altes Land is simple and affordable. Just west of the city, it's one of the best cheap day trips from Hamburg you could possibly make.
We previously mentioned that Altes Land is the largest fruit producing region in North Europe. This is great fun in the summer months, of course, when all that fruit is coming to… fruition. But what really makes this an almost supernaturally picturesque place to visit is the blossom in springtime.
Particularly the cherry blossom, as well as the apple blossom, season give this already tranquil area an extra floral boost.
The beautiful blossom combined with the natural surroundings, as well as the quaint houses in the charming villages along the way – like Steinkirchen, for example – makes this one of the most photogenic places to visit near Hamburg.
#14 – Stade
Quaint town

Historic buildings

Charming atmosphere
Another Hanseatic town on the popular 'German Timber-Frame Road' – named for the numerous towns featuring historic timber-frame buildings, of course – Stade is around an hour away from Hamburg by train, making it a pretty simple journey.
Like all historic Hanseatic towns, Stade is a complete wonderland of historic buildings and artefacts. So if historic architecture is your game, or you love to soak up the charming atmosphere of an old town – and you also happen to be on a budget – this cheap day trip from Hamburg will suit you very well indeed.
Buildings aside (there's the Old Town Hall, the charming Insel Museum, St. Willehadus Church and the Swedish Warehouses) one church in particular, St Cosmae, is home to an incredible piece of music history: an ornate, centuries-old Schnitger organ.
But the order for the day here is finding a peaceful cafe and feeling glad no bombs ever fell here.
#15 – Ahrensburg Castle
Close to Hamburg

Learn about history

Great for design lovers
For a glimpse into an amazing slice of history, head to Ahrensburg Castle on an easy (and cheap) day trip from Hamburg. All it is to get there is a short train ride, a bus ride, and the price of a tour around this sumptuous former home.
Whilst it's actually a Herrenhaus – or mansion – the beautiful building at Ahrensburg is referred to as a castle because, well, it sort of looks like one: its Renaissance-style gives it an ornate exterior, complete with four towers.
But the best thing about this cool Hamburg day trip is that you get to explore inside this wonderful mansion, too. It's so lovely inside that you have to take your shoes off and wear only your socks.
And it makes sense: the parquet floors in here are polished to perfection. The decor, needless to say, is incredible – from the delicately painted wood panels to the immense plasterwork and decorative vases, it's pretty much a dream home.
Bonus Trip! – Lüneburg
Canalside charm

Old buildings to admire

Quaint atmosphere
We've learnt about the beautiful Lüneburger Heide, which is just a stone's throw from Lüneburg, but what about his Hanseatic city itself? Well, it's as picturesque as you can imagine – and with it being such an easy train journey, it's one of the best cheap day trips from Hamburg.
Complete with a large selection of houses lining a number of quaint streets for you to amble through, Lüneburg boasts beautiful slices of canalside houses that make it easy to see what this place would have been like a few hundred years ago.
For history lovers and fans of architecture, Lüneburg is a veritable dream come true. Soak up the ambience at the old river harbour, take hundreds of photos from the Brausebrücke bridge, or sit in a pretty cafe with some tasty pastries admiring the views.
For grander samples of architecture, head to the Baroque style Lüneburg Town Hall.
Conclusion to the Best Day Trips from Hamburg
So there you have it. From visits to nearby Hanseatic towns dripping with charm and oozing history to surprising natural beauty spots like North Sea islands and dramatic heathlands, we hope you'll find a day trip from Hamburg to suit you.
Couples might want to consider a trip to the unique Heligoland (try the lobster!), whilst families will almost definitely want to have fun at the theme park of Heide Land or get lost in storybook Bremen…
There's just so much to choose from in this fascinating area of Germany.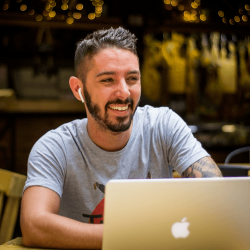 Latest posts by Aaron Radcliffe
(see all)